Baby girl will be here in 8 weeks or less, and I am JUST NOW really starting her nursery. I have like 1 aspect planned in my brain and the rest I am having the hardest time committing to this time. Does anyone else get that way when they are pregnant? This time I feel so unorganized which is not like me. ANYWAY, my biggest hold up is the rug. We will not be in our current home super long term, so I would love for the investment piece to be something we can move. (so not wallpaper). I have rounded up all the rugs I have been drooling over in my quest for pink bohemian rugs for you to help me pick…or pick one for yourself!
This post contains affiliate links
Pink Bohemian Rugs
When it comes to baby girls nursery I have been eying a few different options, but really wanted something with a classic yet boho feel, and with pink in the rug, but not all pink. Some of the rugs I have added are maybe slightly more pink than I was looking for, but still rugs I love – IE the all pink one that we already own. It used to be in Avé's room, and I think I will move it back there, because I LOVE it.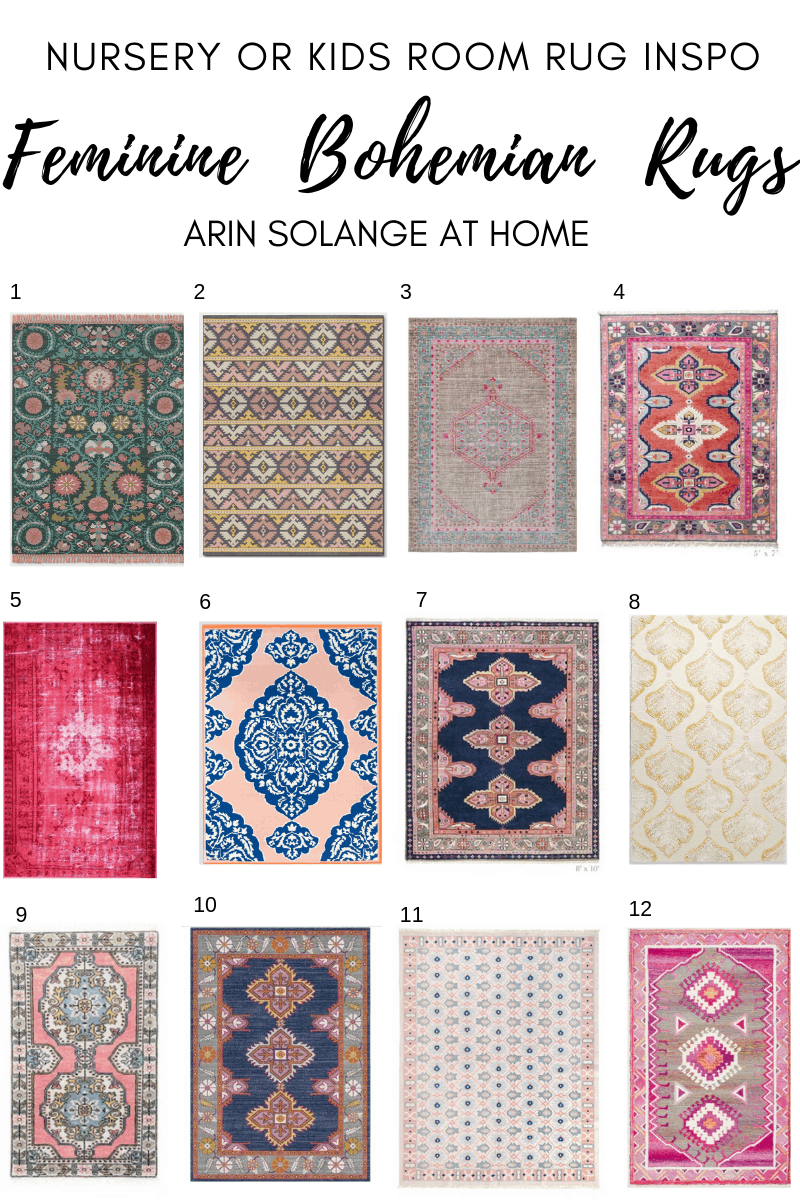 Rugs Linked Below
1 | 2 | 3 | 4 | 5 | 6 | 7 | 8 | 9 | 10 | 11 |. 12
Make sure you stay tuned to see what I pick for baby girls room. I am going to order this week,. and plan to share some more room Inspiration both here and in Instagram stories over the coming weeks! If you're not signed up for my emails be sure to sign up so you don't miss the final reveal of baby girl's room, and I would LOVE to hear your favorite number in the comments!