Walker's 'TWO BALLER' birthday party was this past weekend, and it wouldn't be a party celebrating a 2 year old without some liquid courage to help all the adults prepare for the terrible 2's ahead. We put together an easy Mango Pineapple Pool Side Cocktail for everyone (except poor, pregnant me) to enjoy. Check out this recipe for a great summery drink that will wow guests and go do a little too easily.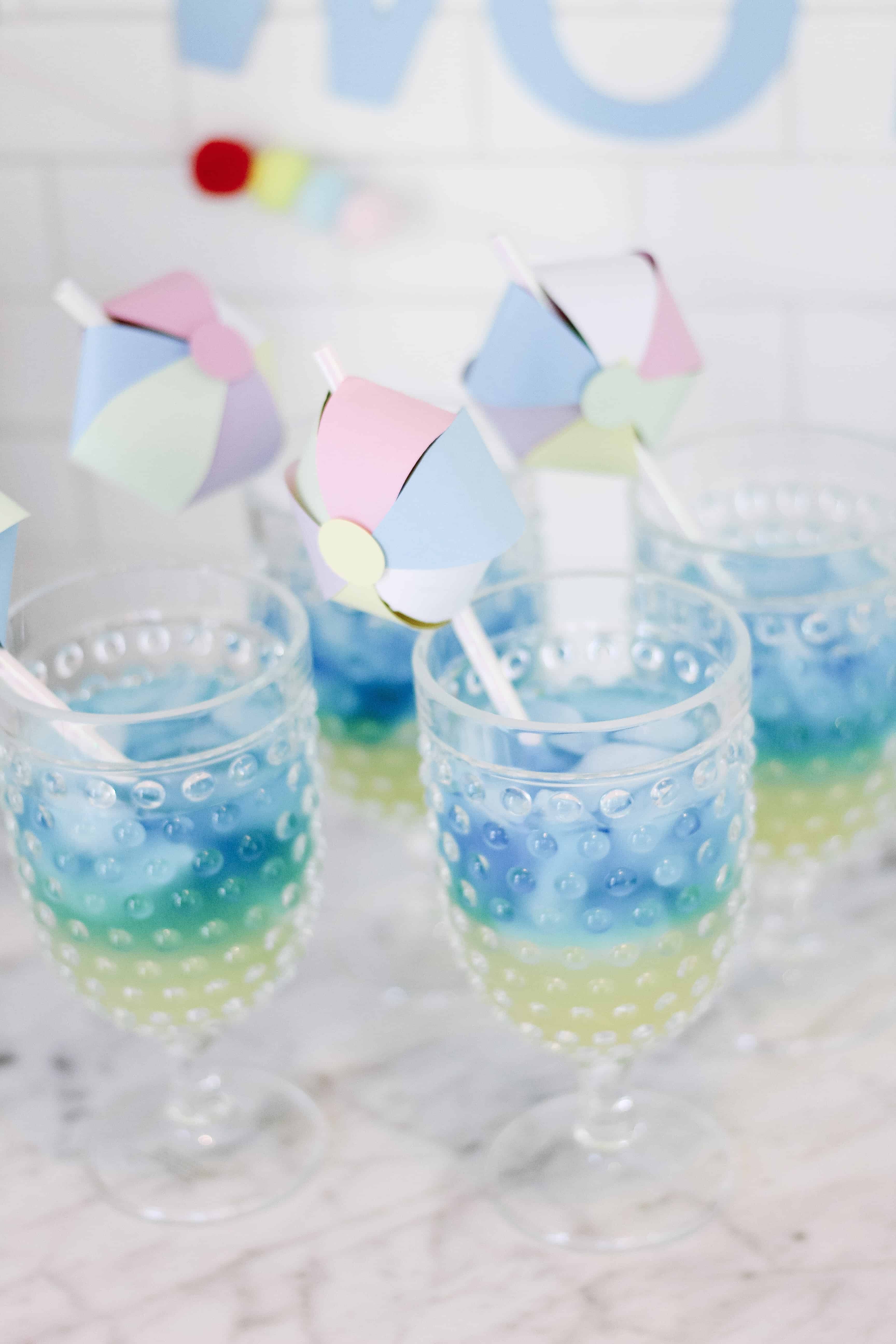 Easy Mango Pineapple Pool Side Cocktail
I so nicely told my husband that I should call this "pee pee pool water" with it being for a kids birthday party, but I'm not sure anyone would drink it.
It is a super easy drink recipe. The trick when making it is you need to make the two layers separate and only combine when serving. We made two carafes – one for the yellow, one or the blue, then poured in glasses. With the leftovers we just put it in one pitcher and it was GORGEOUS and turquoise so still an option.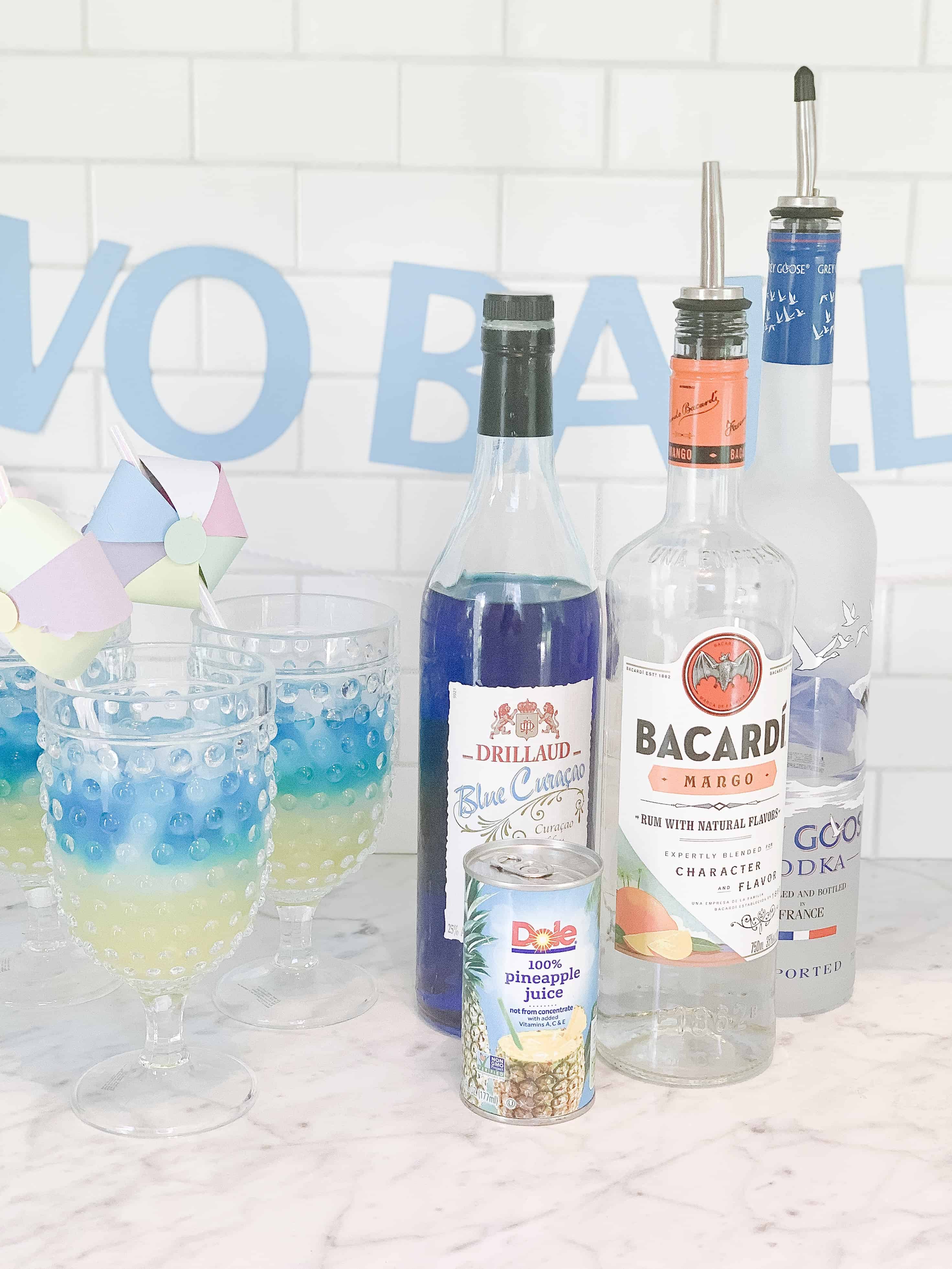 Ingredients:
Mango Rum
Pineapple Juice
Blue Curacao (basically blue triple sec – so if you're just making for taste you can use that)
Vodka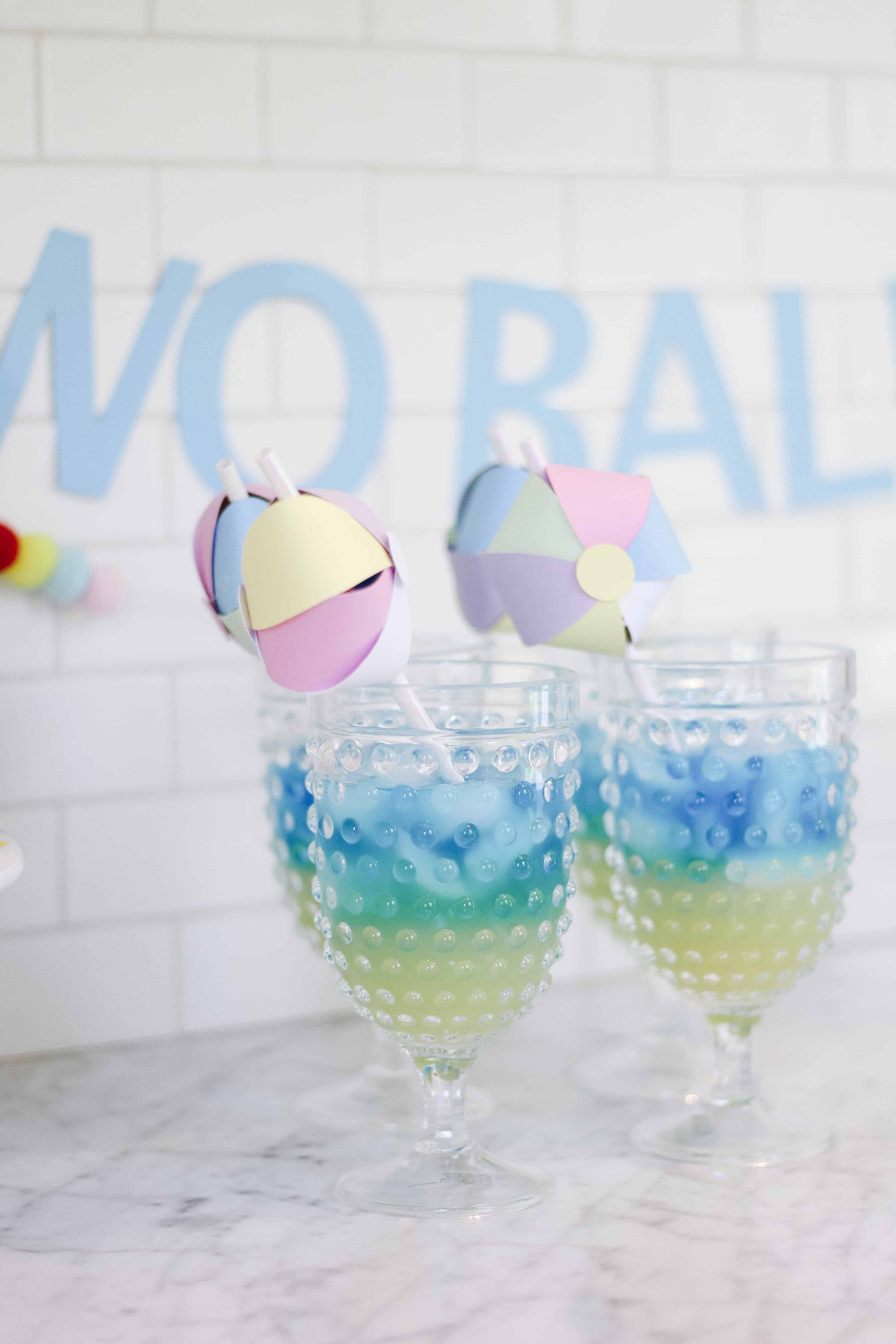 Directions:
Mix/shake: 2 oz. Mango rum + 3 oz pineapple juice
Pour that mixture over a glass of ice (if you want a decorative straw in the glasses, place that in during this step too!)
Mix/shake 1.5 oz vodka + .5 oz blue curacoa
SLOWLY pour that over the other mixture in circles and enjoy.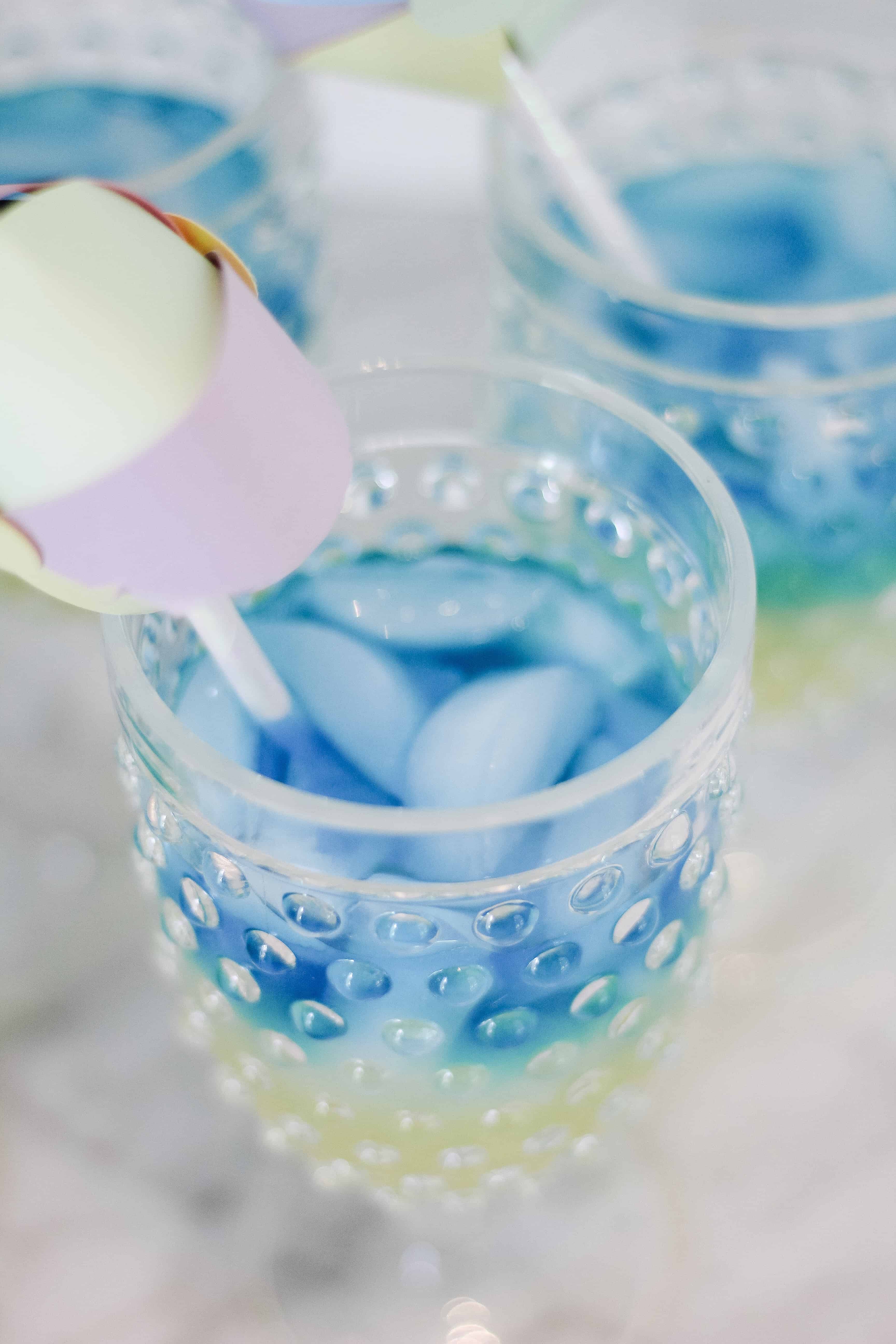 These are the perfect pool side drink, and honestly are so refreshing. If you want to make them with a bit more liquid you could mix the whole mixture and mix with some club soda to make it sparkling and a bit more hydrating too. The possibilities are endless! Enjoy!!
To see more from the beach ball themed party check it out here!
And if you're looking for a couple of there great drink recipes:
Seriously Strong Margaritas!! (these are THE BEST)
Watermelon Jalapeno Margaritas
Pin Image Below for Later for Mango Pineapple Pool Side Cocktail