This post is sponsored by FAGE; however, all thoughts and opinions are my own.
Alright, to all my mom readers – we have officially made it a month into summer vacation, and are still alive to talk about it…so bravo.. This summer I had this grand plan of lots of quality time with all my kids (i.e. less camps) before baby girl comes, and I'm feeling a bit of regret at this point – ha!. I talk a lot on Instagram about how I try to feed my family in a balanced, healthy way, but keep breakfast and lunch SIMPLE. Today I want to talk about family friendly healthy breakfast options that aren't going to leave you cleaning up your kitchen all morning, and how we do things.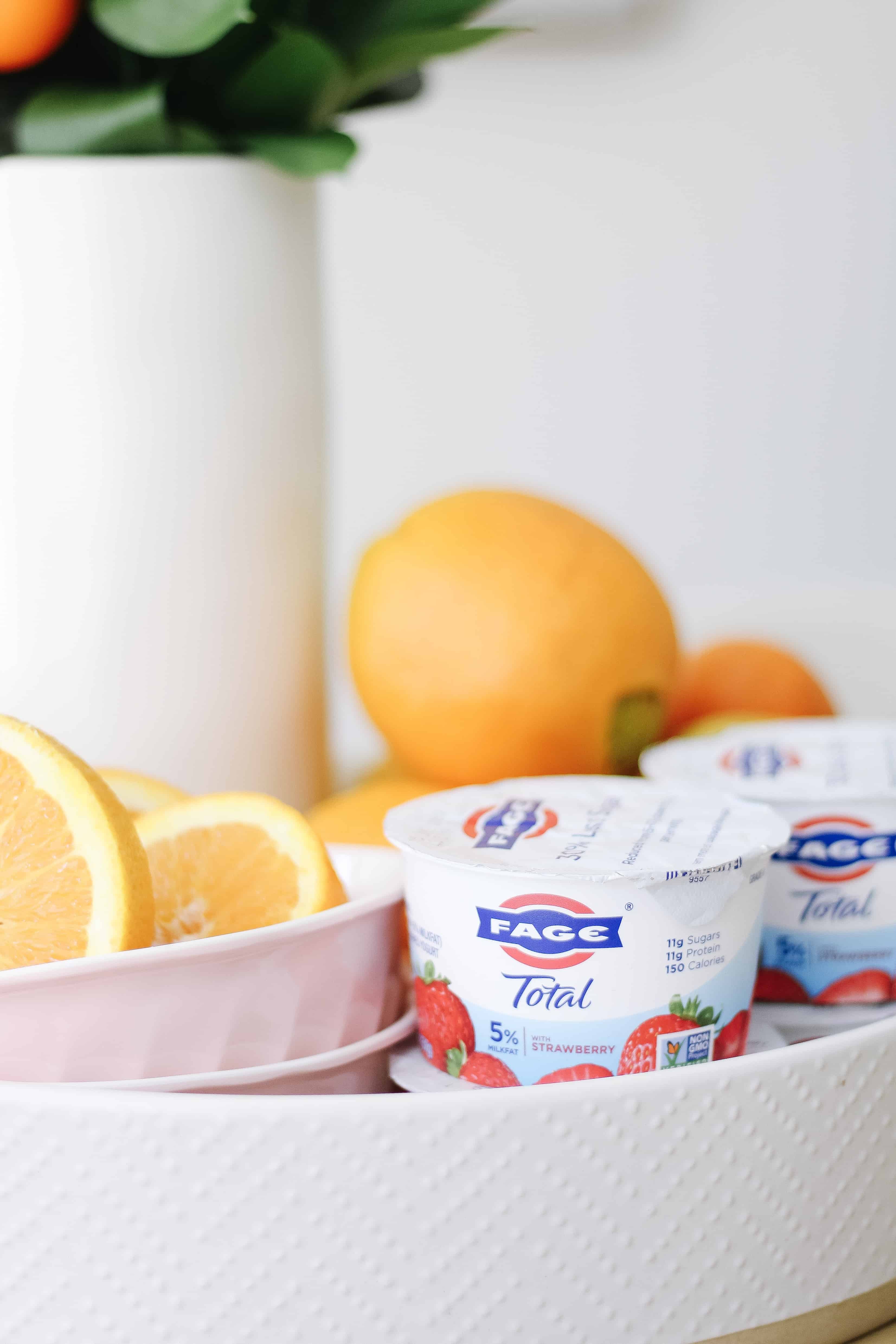 Prep for the Week
Don't worry, I am not here to tell you I am an amazing food prep mama…if you are though, please teach me your ways! But there are a few things I do prep on Sundays for the week. The biggest thing for me is breakfast meat. Jack, my 6 year old, likes to eat sausage or bacon every morning, so for everyone's sanity we cook that all at one time. I also make sure that going into Monday our house is stocked with staples for breakfast and lunch so we aren't scrambling!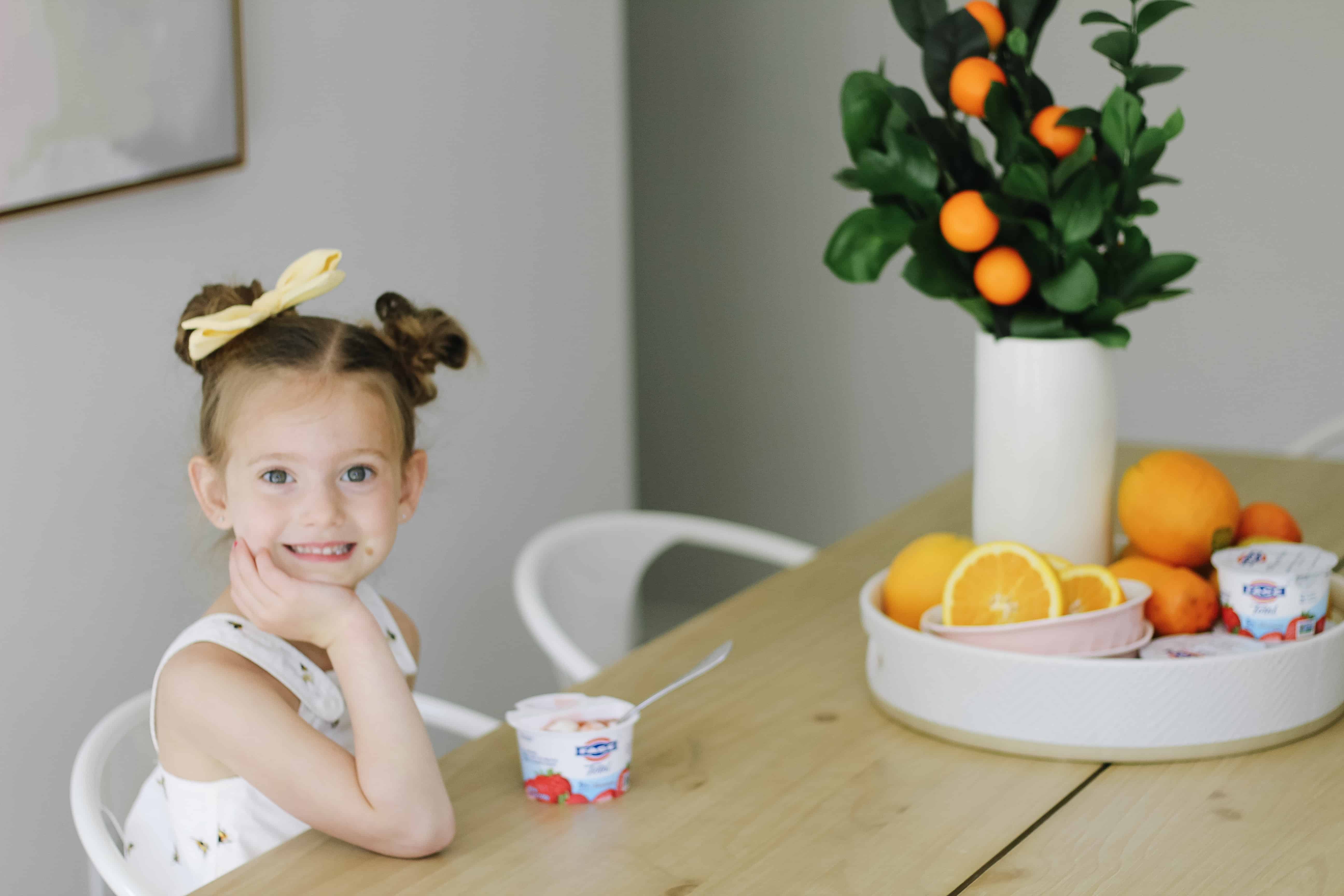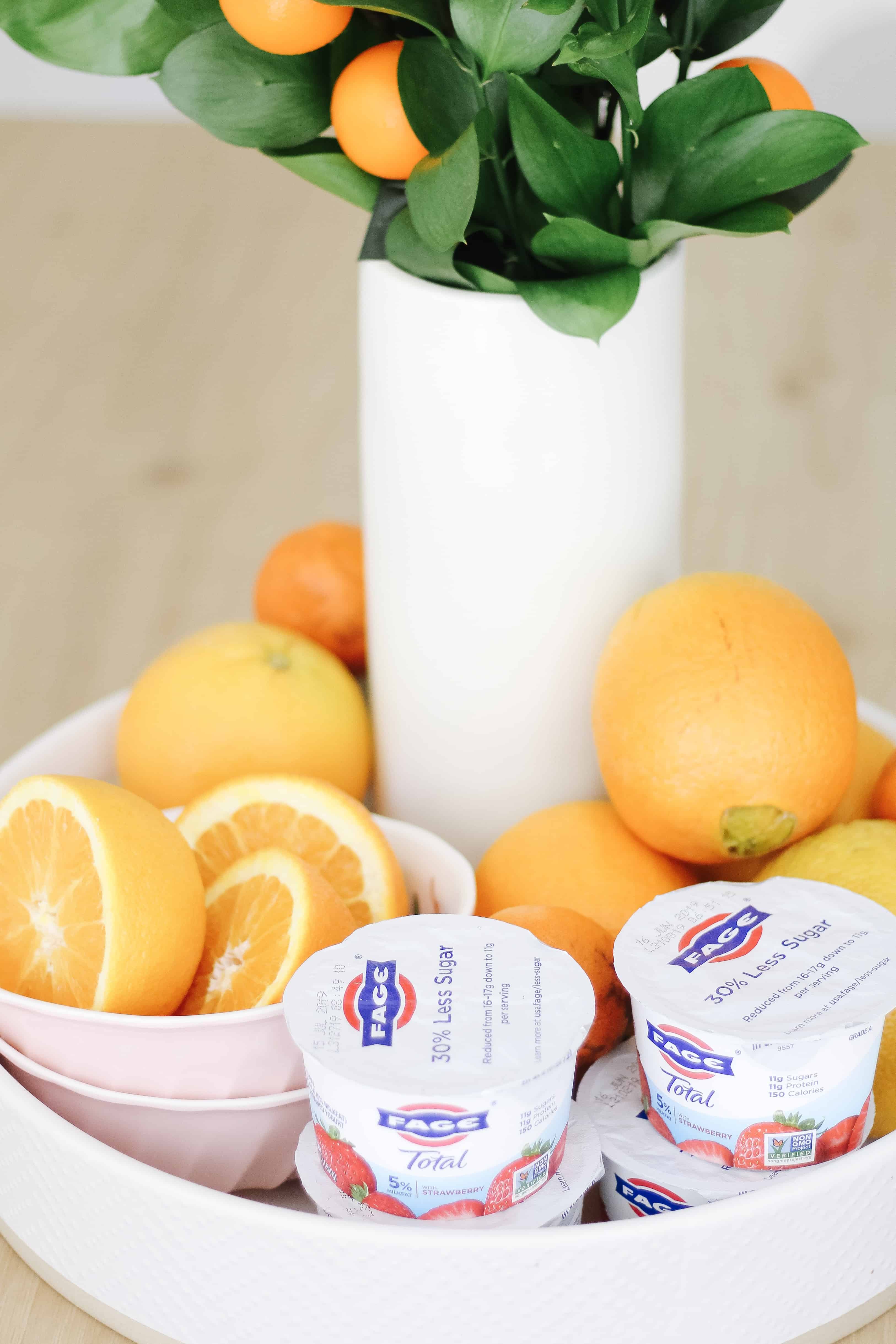 Keep things simple for everyone
When I stock up on staples for the family I keep things simple. The key to family friendly healthy breakfast options are getting things all or most of you will eat. For us we have been doing a lot of smoothies (see this post on my smoothie recipe), or FAGE Total Split Cup Yogurt and some fruit. The protein in the yogurt keeps everyone full until snack time and the kids LOVE trying new fruit with it.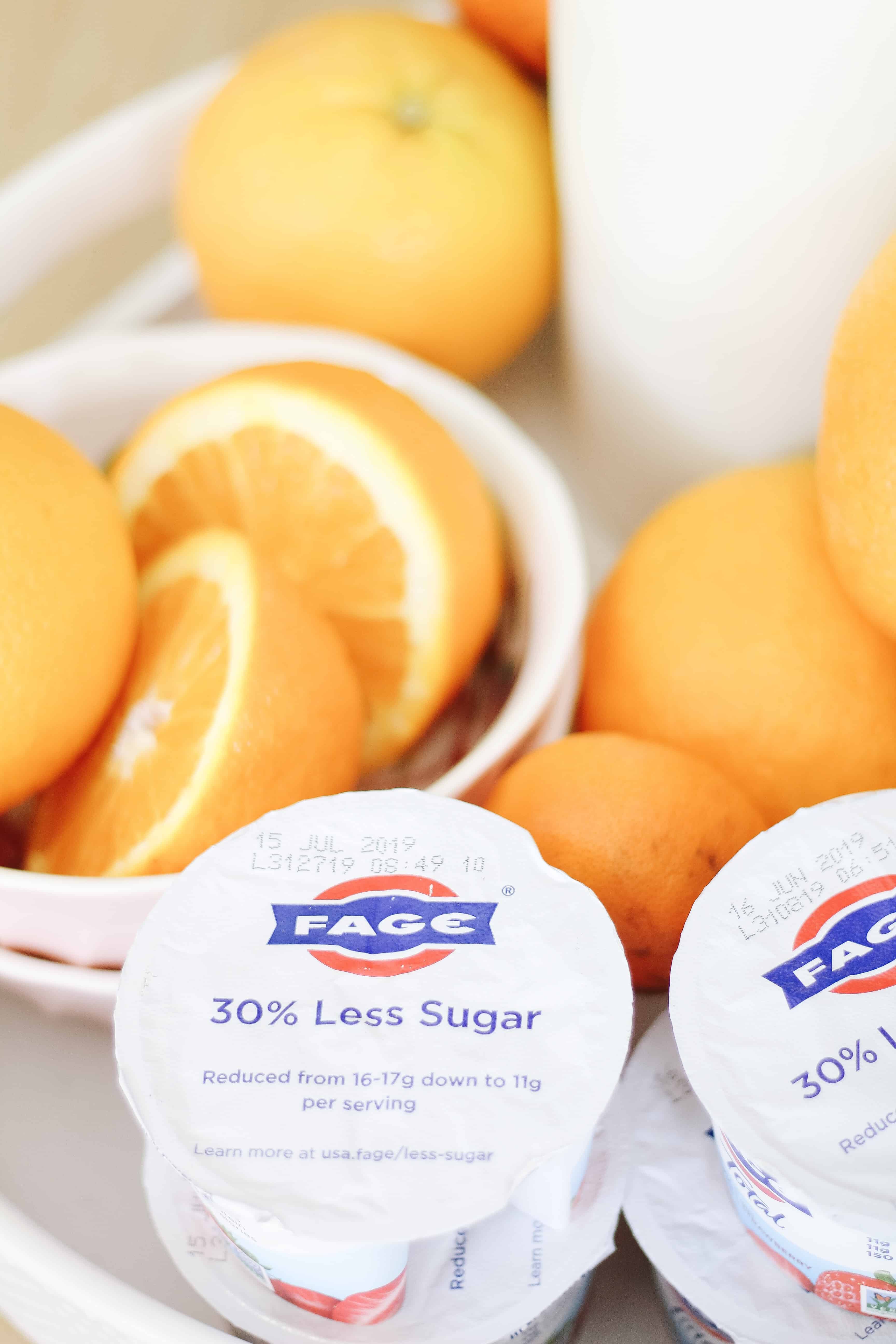 One thing I have been loving about the FAGE Total Split Cup Yogurts when it comes to family friendly is that they come in different fat contents, so allow for me to give the little one's higher fat yogurt. I also love that you can control how much fruit topping is mixed in. Avé and I are nearly purists, and use so little of the topping, but the boys pour the whole thing in. Walker even try's to lick the little fruit part when he's done haha!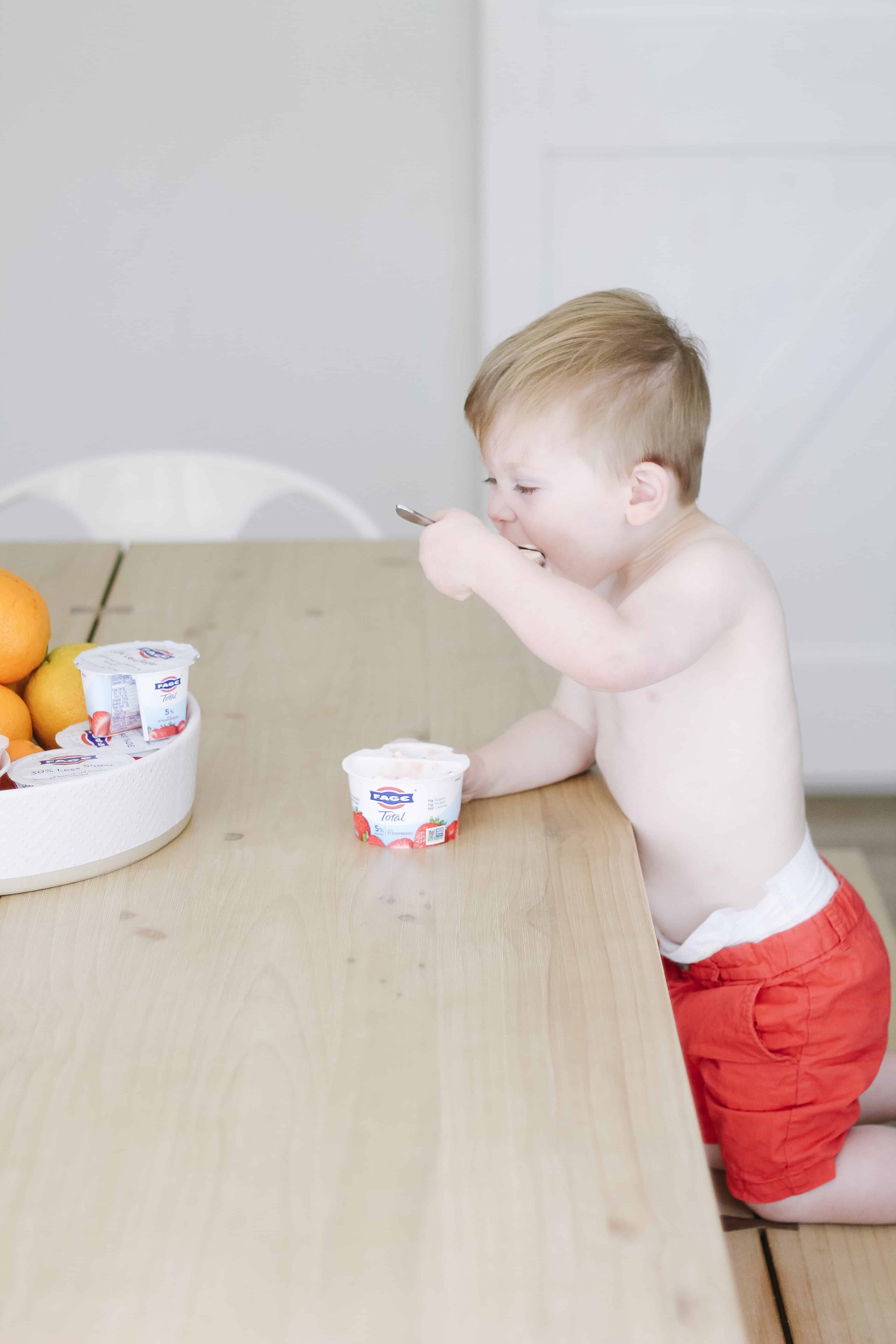 FAMILY friendly Healthy Breakfast
I always feel like as moms, and especially for me as a stay at home mom I feel the need to make sure my kids are eating fun foods for every meal. About a year ago I decided that that's just not reality. That in school it won't be that way, and it's not something I can do at home. We do only foods that are cold or can be microwaved for breakfast and lunch, then focus on a more full, hot meal for dinner. The kids know that is what they will get and they are more than happy with a small amount of options each day for breakfast or lunch that fit those rules. Family friendly breakfast should be just that FAMILY FRIENDLY. So that means you too, mom! Keep your sanity, and stock up on the easy foods that your kids will love and you feel good about.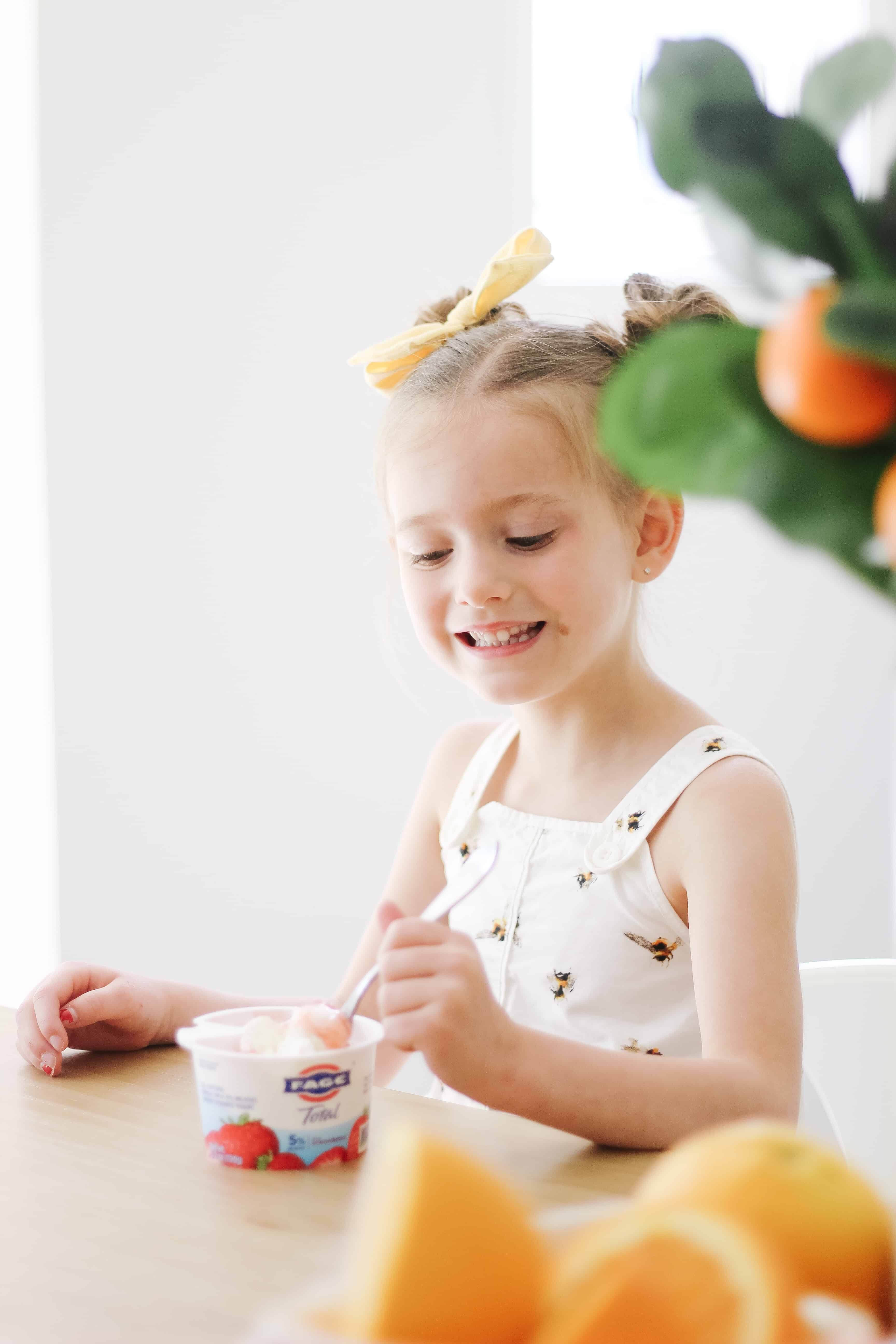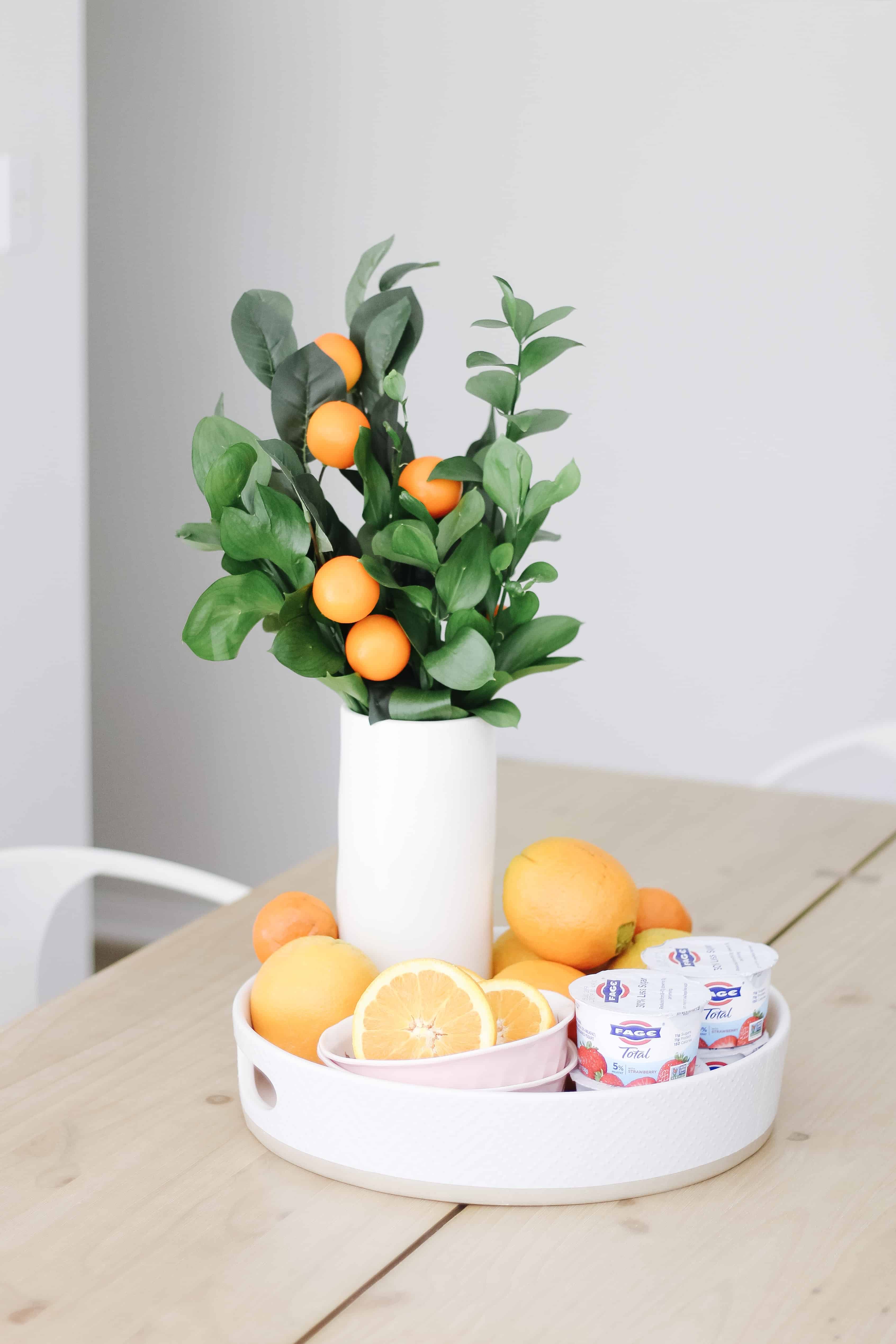 Pin this post on Family Friendly Healthy Breakfast Ideas Below