I was dying for some cute Santa Claus planters this Christmas and it turns out that a Santa planter is all but impossible to find. In true Arin fashion that turned into a DIY and I am SO excited to share the full DIY and end results in this post.
this post contains affiliate links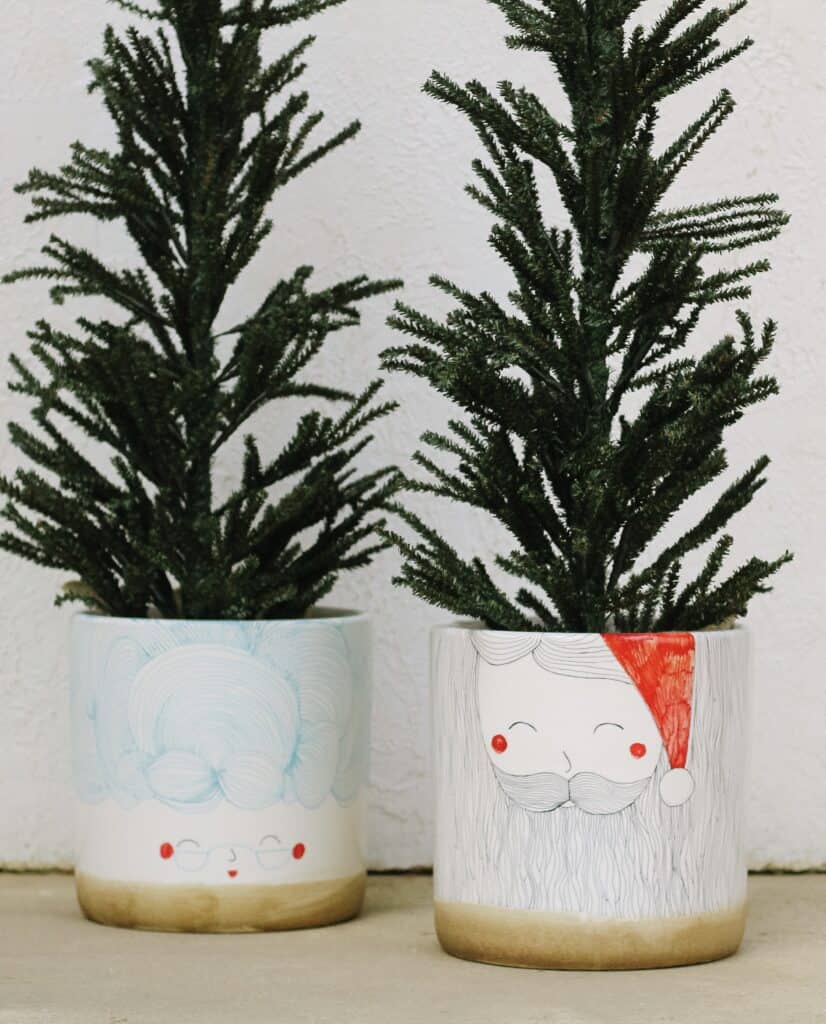 Santa Planter
I am all about great simple outdoor decor for the holidays – and this year with moving that is even more important for me! I wanted to find some cute Santa planters – add a reindeer rug and call it a day.
You would think that was easy right? Well wrong – I didn't find much online so I had to get pretty creative for these.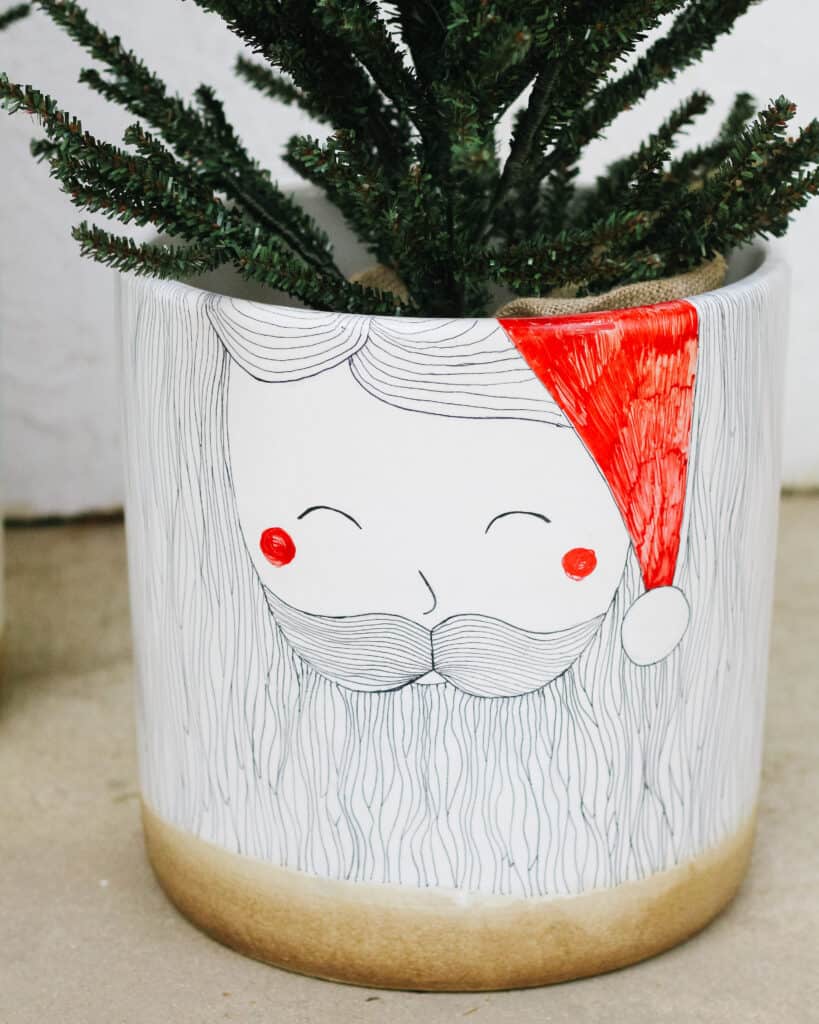 The design actually ended up being perfect because I really wanted to do a DIY with these designs this season – I just had to go bigger and better than I was thinking.
My Inspiration
It is worth noting that my Inspiration for these planters was VERY MUCH SO not my design. A few years ago Anthropologie had these gorgeous plates and mugs (shown below) that I had been dying to try to DIY.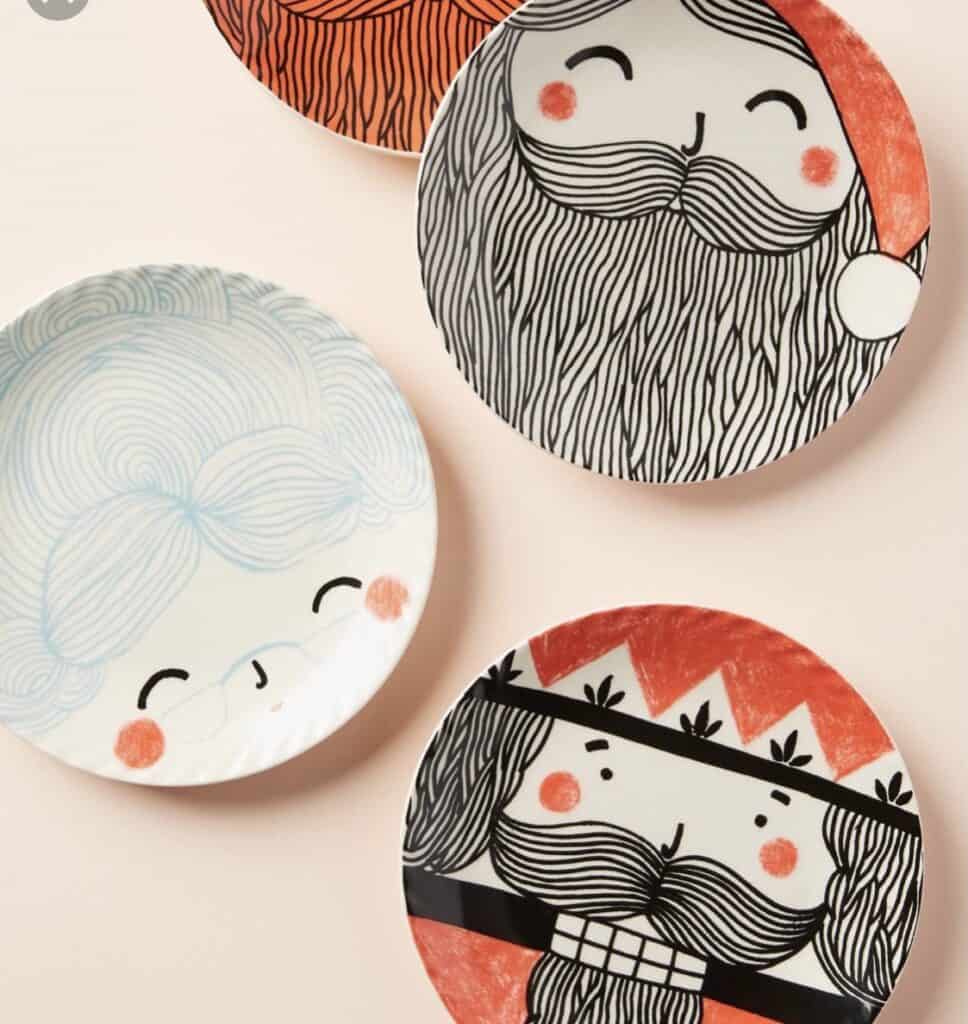 I went back and forth on what to do the design on. Ornaments? Planters? Canisters? Honestly the options were endless – I just had to commit and get to it.
What you Need:
First off – you need your surface. I am linking several options below that you can use for your base surface for this project. I went ahead and added things other than planters incase you were inspired to do something else!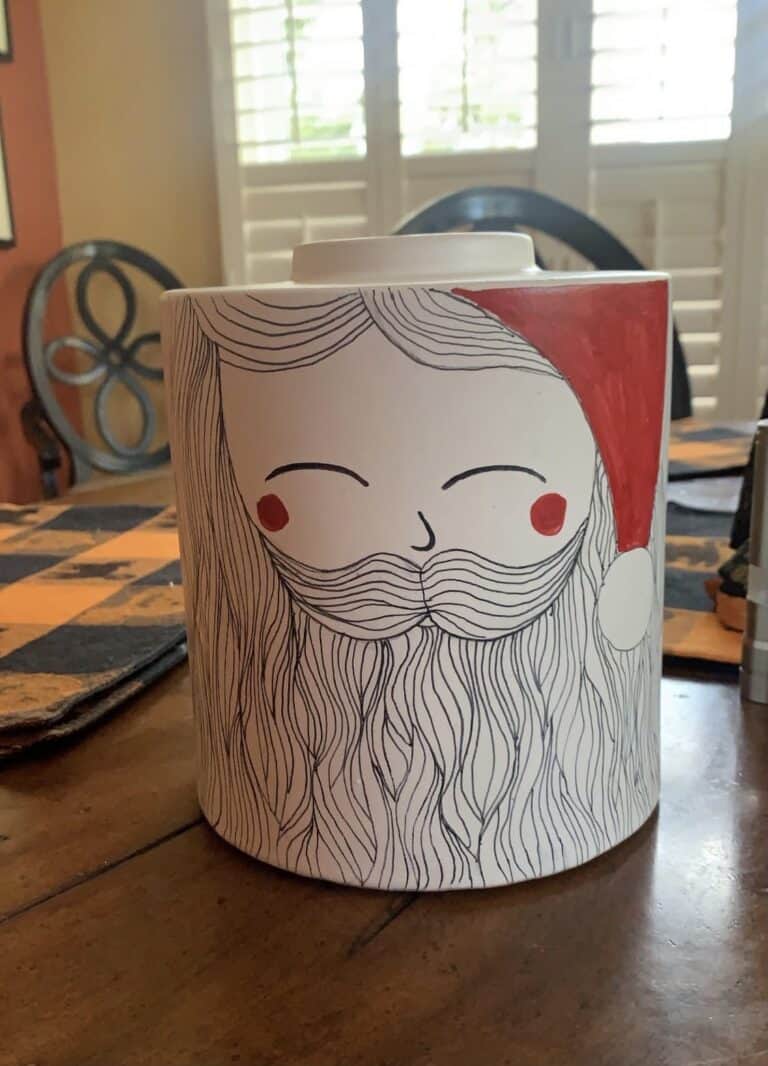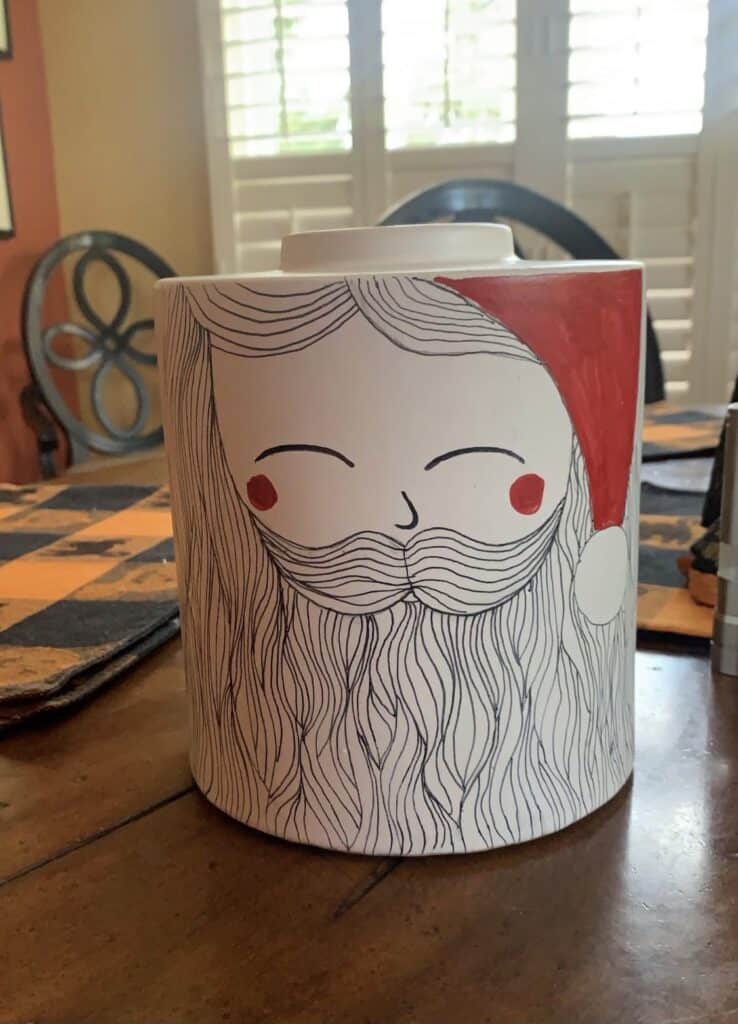 10 inch planter from Amazon | 13 inch planter | 16 inch planter | Flat Blank ornaments | Plain Mug | Canisters
Markers – I used a few different kinds but this Sharpie was my favorite style – for the red it was just normal sharpie.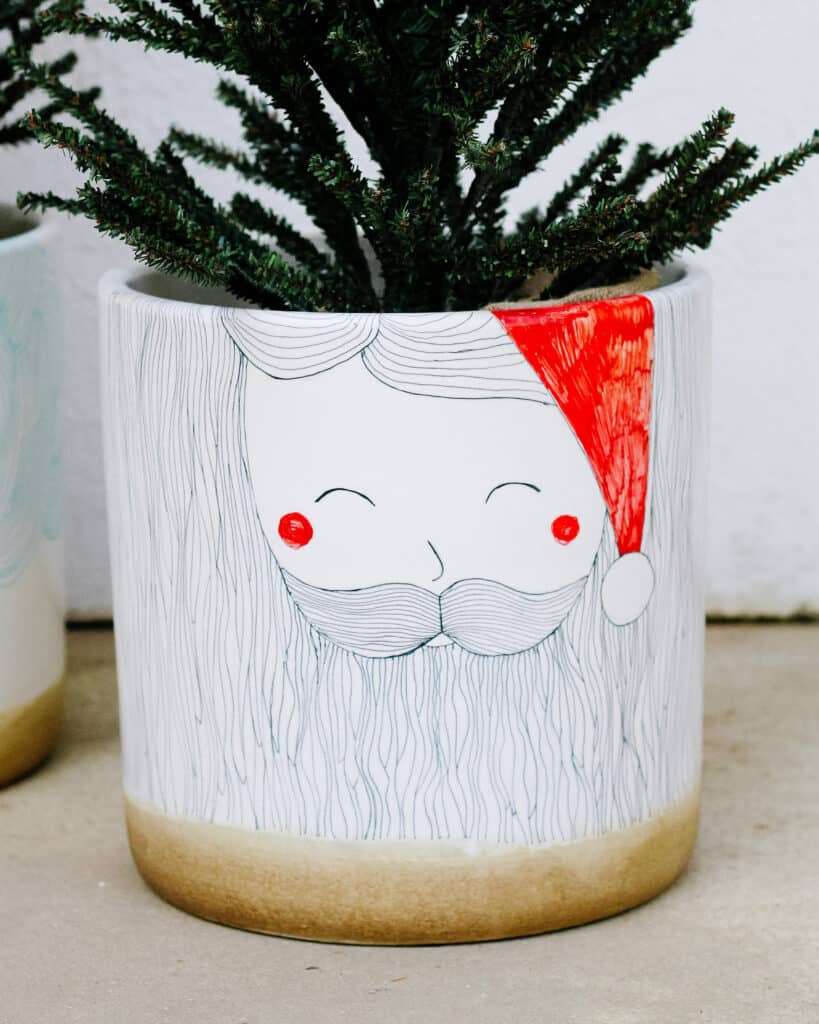 Creating your Santa Planter with Video
It is worth not – I don't have amazing tips on free hand drawing for this DIY – and that is what you will have to do. I do however have tips on getting started.
Watch this Video for More Tips
You can lightly sketch with a pencil if you need to – keep in mind that you can't erase those marks because it will erase your sharpie – so do sparingly.
Start with the face – For Santa I drew the outline of the hair, eyes, nose, mustache, and face shape first. I then sprayed it and let it dry! I did this because until it has been sprayed it can EASILY smudge. So because of that you may way to stop from time to time and spray.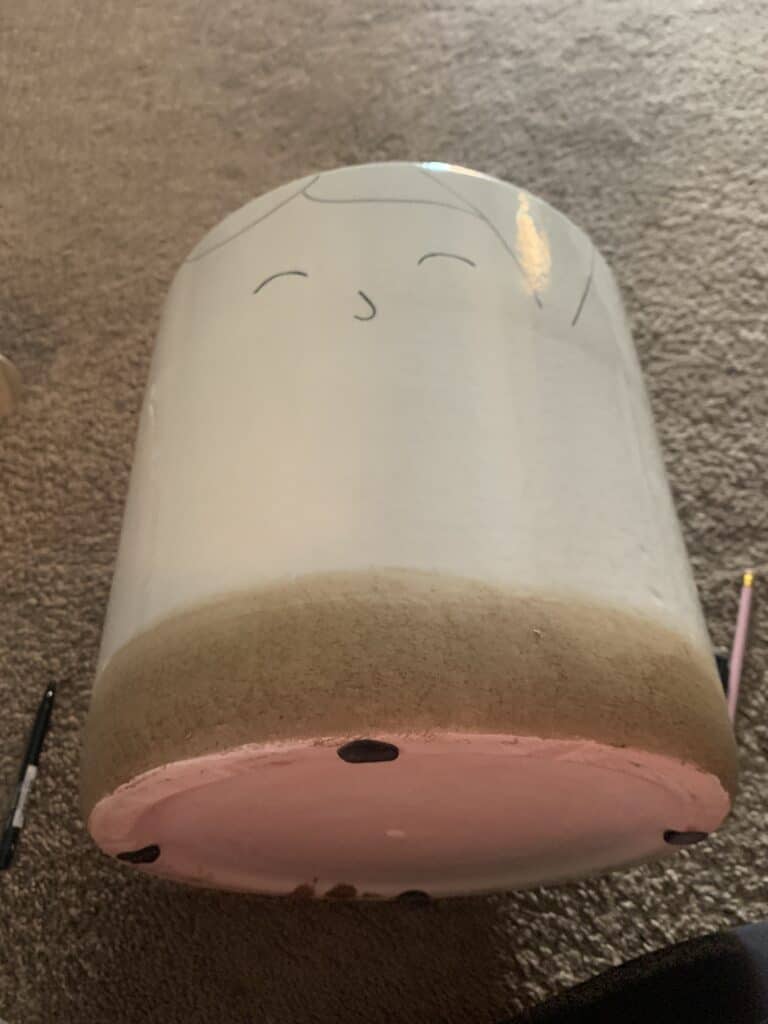 With the beard on Santa take your time. Pay close attention to the inspiration on how to get shorter strands, and just go slow. It is actually not hard once you get a good start!
Once you are done put 2- 4 coats of the sealing spray on your planters!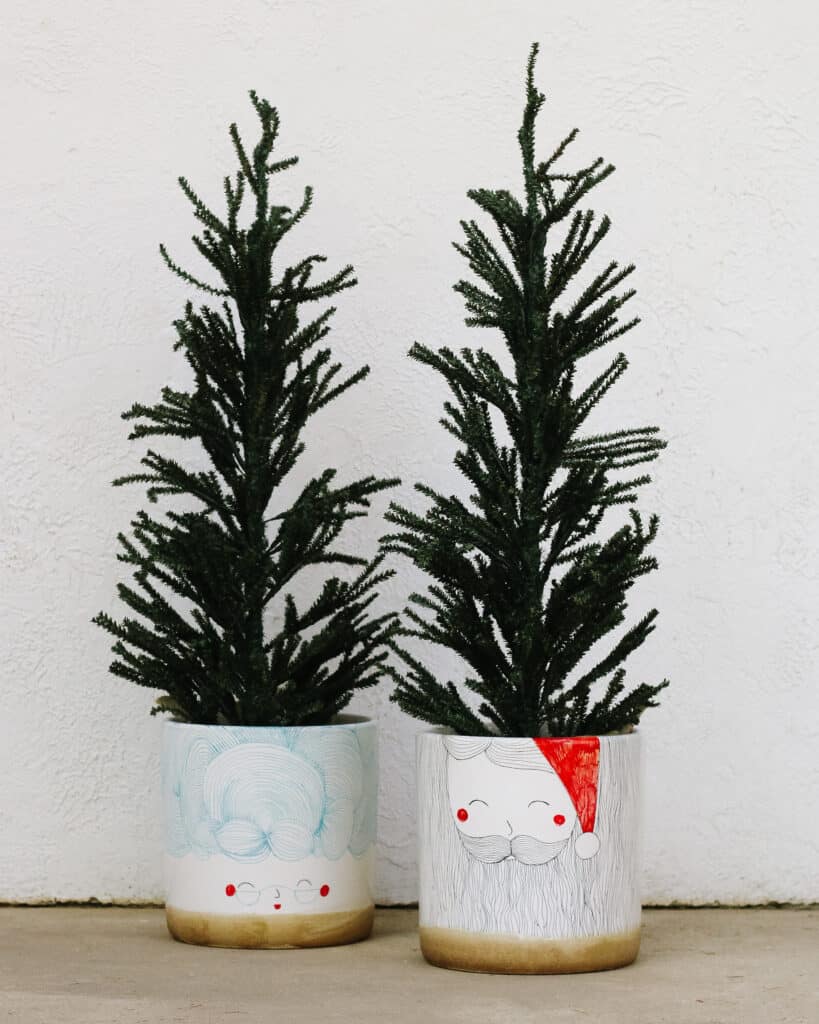 Filling the Santa Planter
I personally got these cute little planters so I could fill them with little trees and found these small trees at Walmart that I love! If you need a fun doormat to go between them this inexpensive one from Amazon is adorable!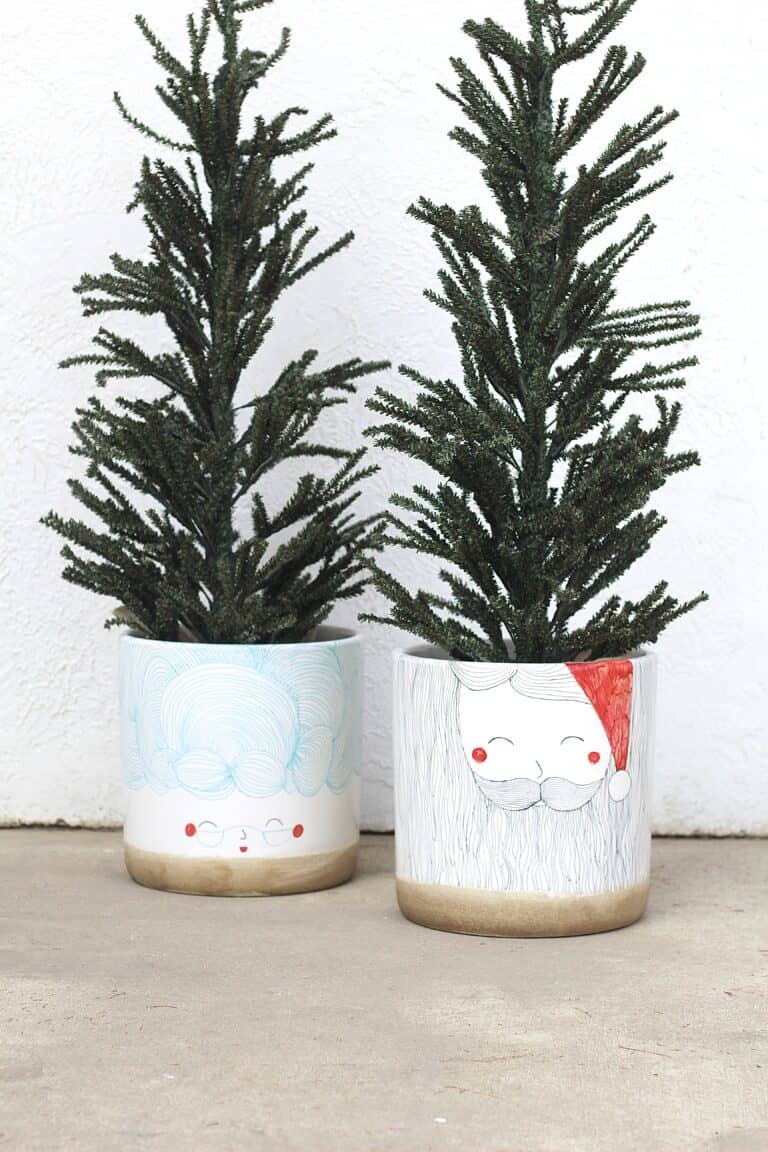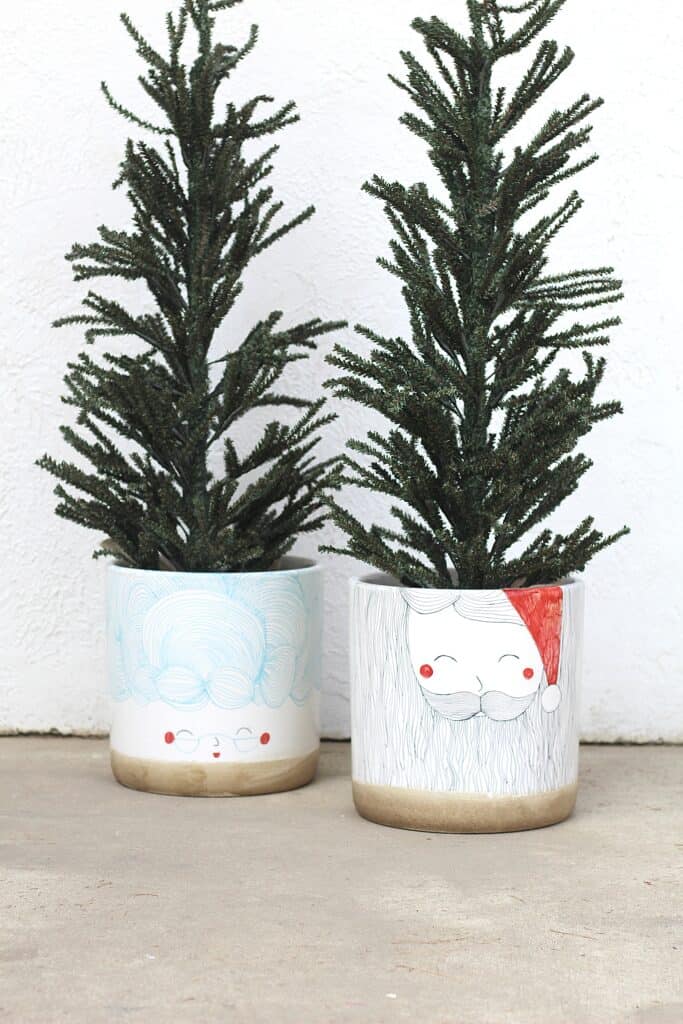 Other Posts You'll Love
If you loved this little Christmas DIY you may love these other posts below!
Pink Santa Mugs | DIY Bottle Brush Trees | Christmas tablescape
Pin the Photo Below for Later
Be sure to pin the photo below for later to find this DIY Santa planter later. And be sure to follow me on Instagram (@arinsolange) for more holiday inspiration this season!