I strive to bring you products that not only make your life easier, but also make you wonder how you ever got along without them. As a mom of four, I am all about efficiency. To make my home room smooth, I am very intentional on the products we use and finding a system that works well for us. If you need some smart solutions for your home, you'll love the latest items I've found. Check out this weeks top Amazon kitchen gadgets going viral for their every day use.
This post may contain affiliate links.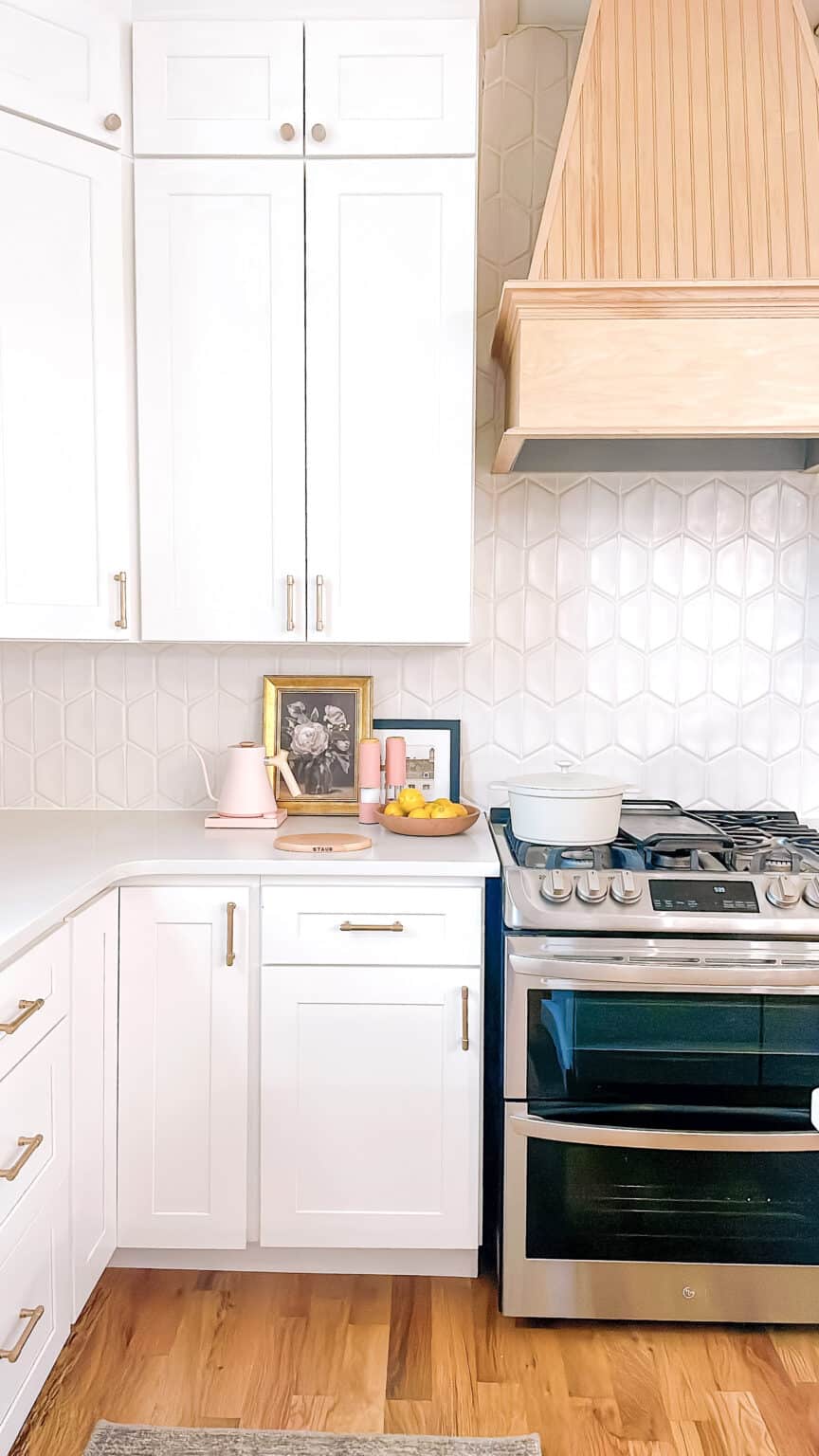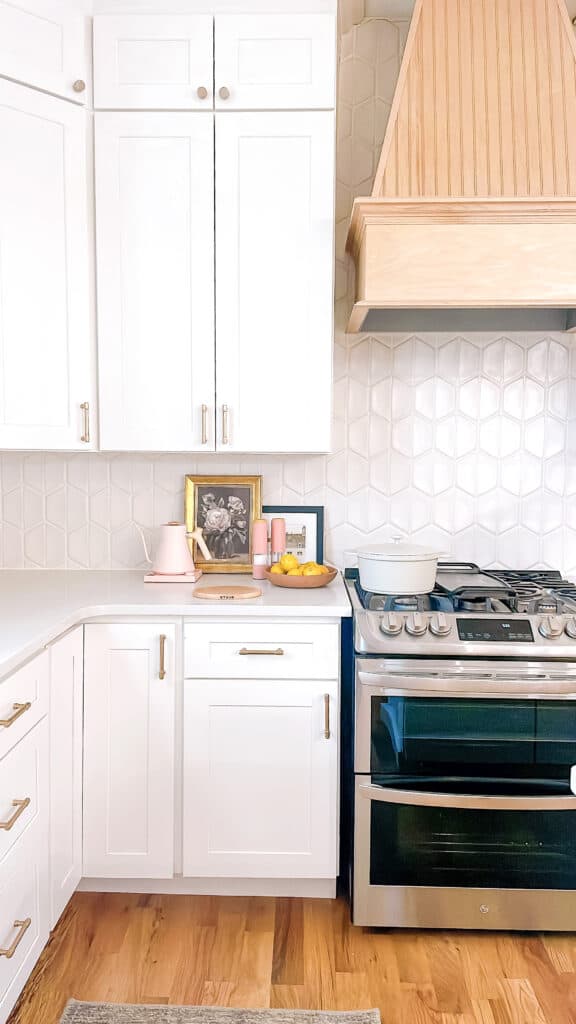 Top Amazon Kitchen Gadgets Going Viral For Everyday Use
The kitchen is an area in our home that can be absolute chaos. Feeding four tiny humans is no easy task and I'm often finding myself running around trying to prepare meals and clean up as I go to avoid total destruction.
I also have kids that range in ages from toddler to *almost* pre-teen. With these age ranges, I make an effort to make sure I have kitchen products that can assist my older kids in being as independent as possible.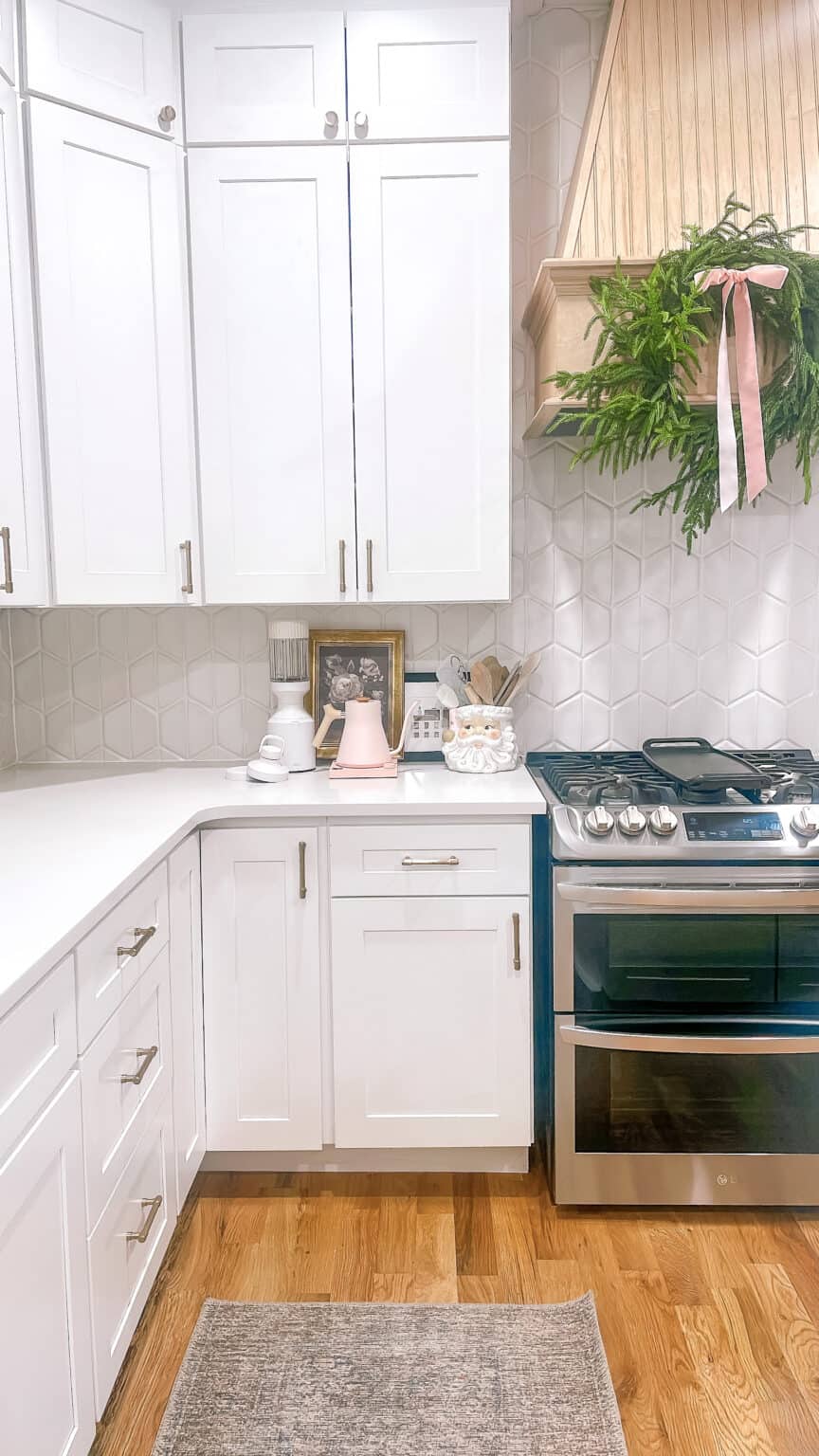 So anytime I can find a kitchen gadget that not only makes my life easier, but can also help promote independence, I'm delighted to share my finds with others.
All the items in this round up are from Amazon and can be found in my Amazon storefront. And if you find yourself wondering how to use any of these items in unique ways, make sure you head over to my Tik Tok or YouTube where I am able to share more detailed reviews of items in video format.
Watch all of these items in action
Here are this weeks top Amazon kitchen gadgets going viral for every day use.
#1 Folding Kitchen Scale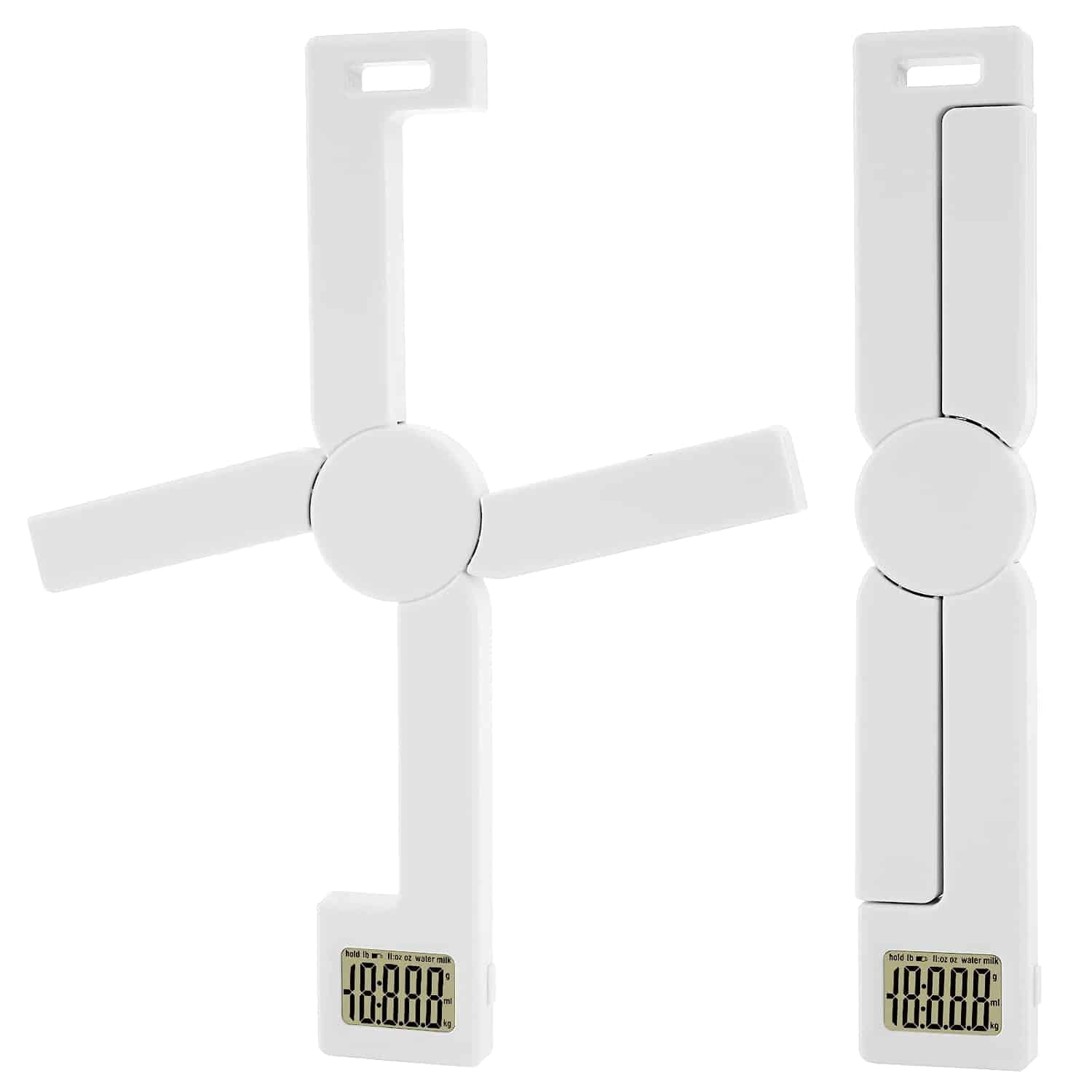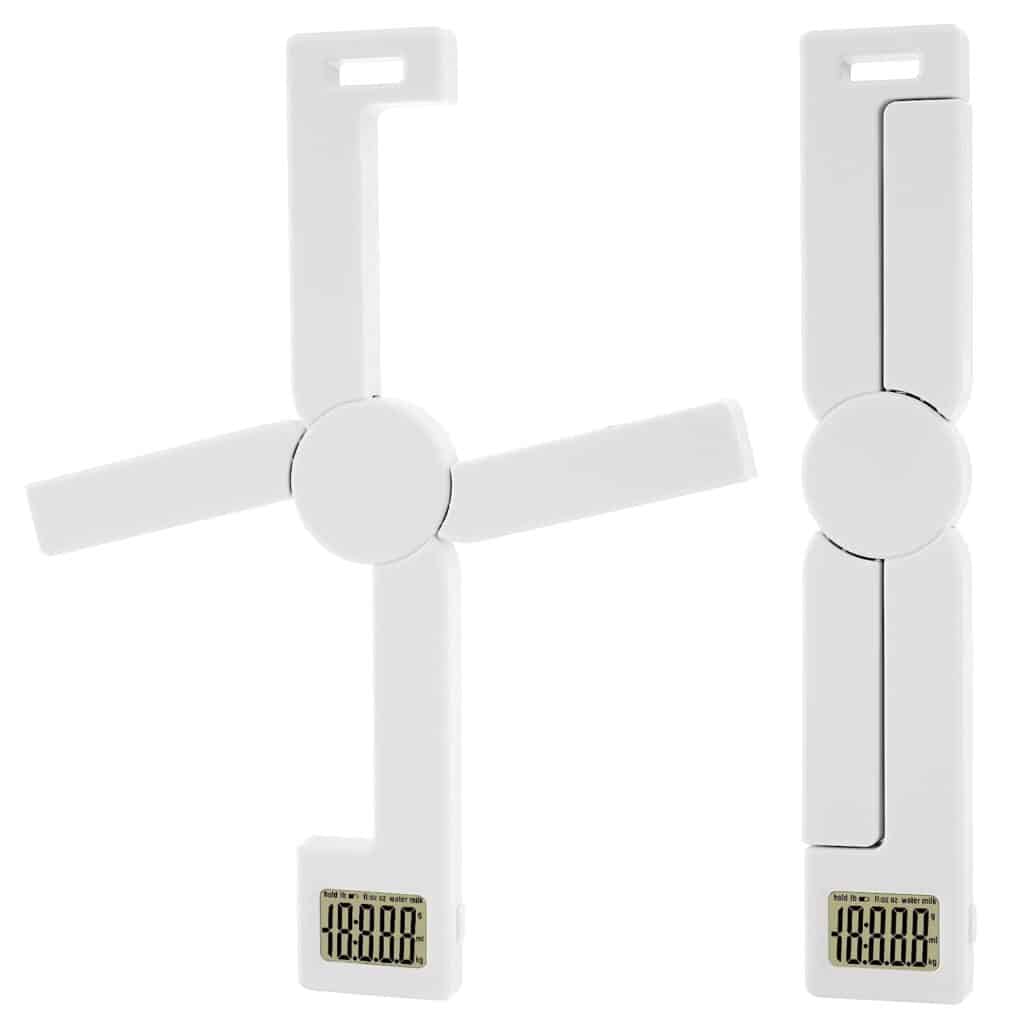 Any serious baker knows a kitchen scale is essential for making sweets that come out perfectly. Most scales can be bulky and difficult to store. This compact folding kitchen scale is the perfect space-saving solution.
#2 Multi-Functional Fruit Colander Bowl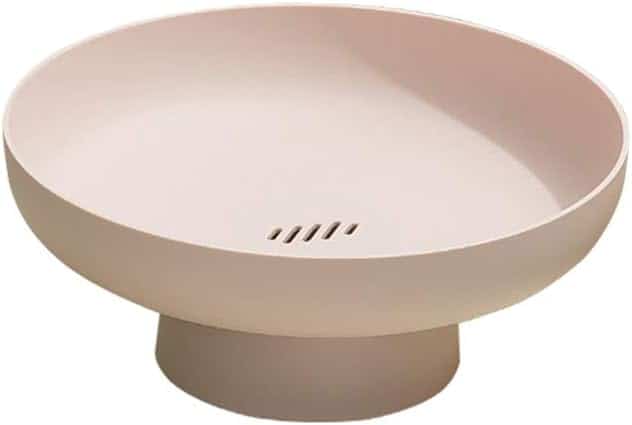 We go through a ton of fruit in our household. It is one of those snacks that I have on hand and readily available for the kids to easily grab when those hunger pains hit. One of the things I struggle with is making sure the fruit is washed and then placed in a bowl for easy access. A lot of times I'll wash the fruit and then end up forgetting to put it back out for my kids. With this multifunctional fruit colander, you can wash your fruit and promptly set this decorative bowl out for display. There is a hollow bottom that allows the water to drain to keep your fruits and veggies fresh. Plus, this stylish bowl looks great in any kitchen.
#3 Wine Opener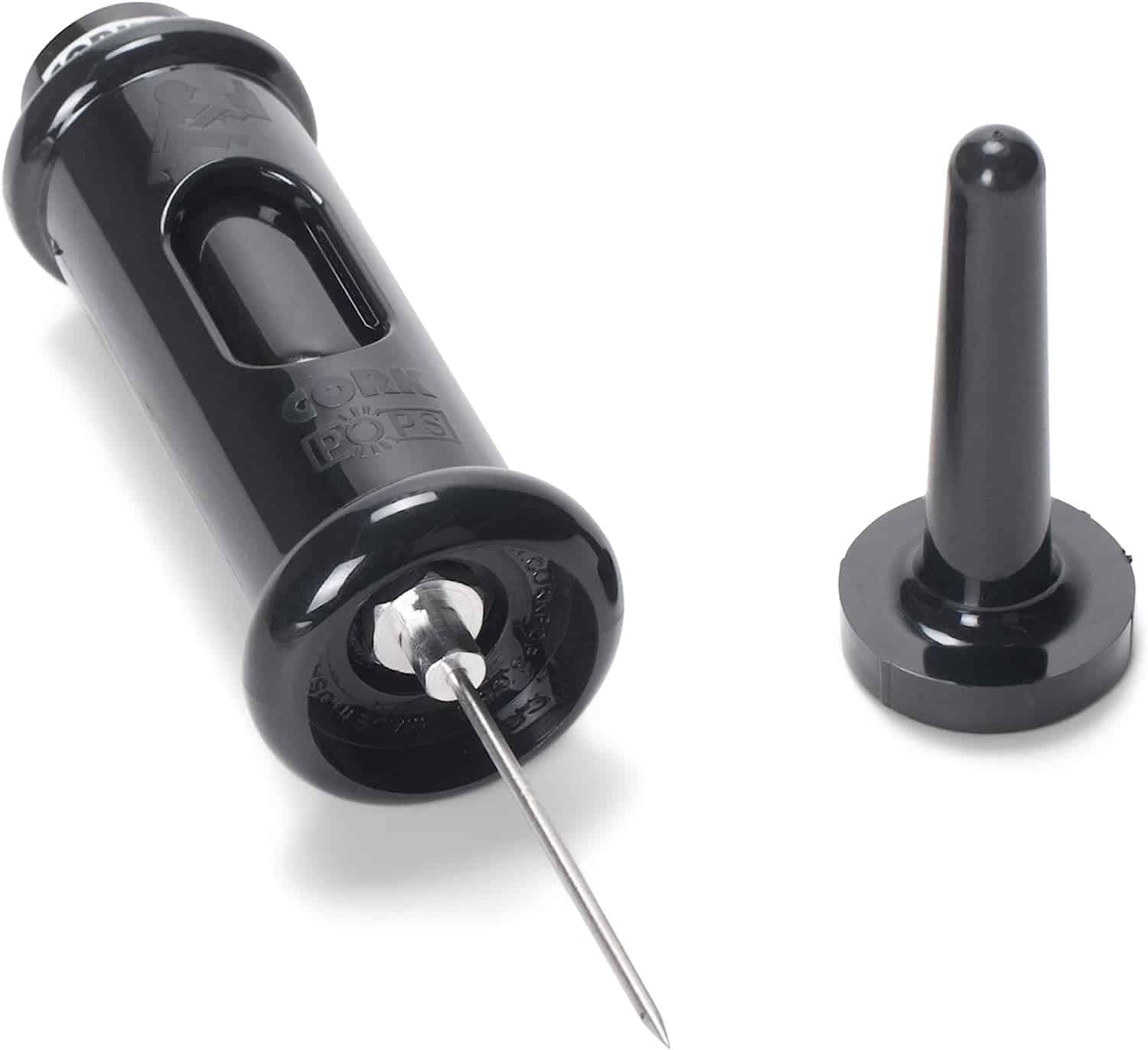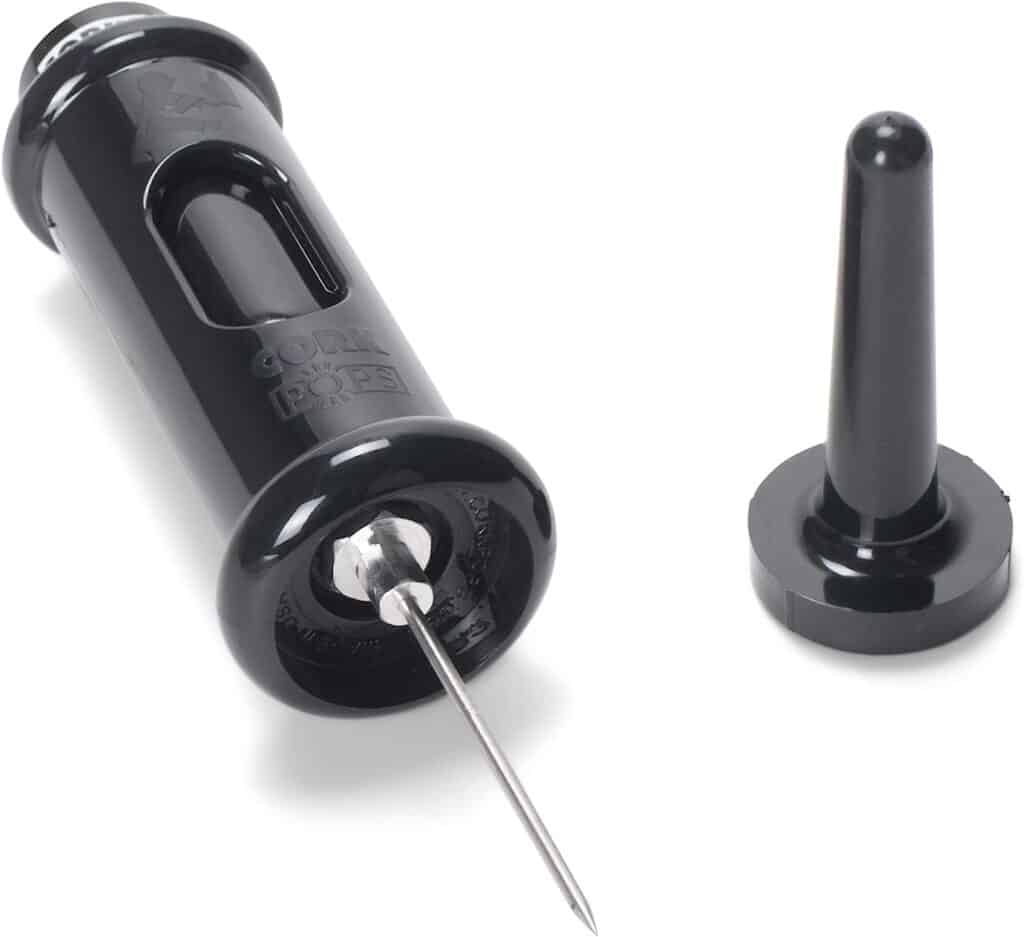 If you absolutely hate opening up your wine bottles and breaking off your corks, then this is a great wine opener for you. This is one of those items that I end up gifting to girlfriends and couples as a house warming present. It makes it impossible to break those corks and you have that satisfying "Pop" sound when you open your bottle. Grab a few to keep on hand for hostessing gifts now!
#4 Fruit & Veggie Cutter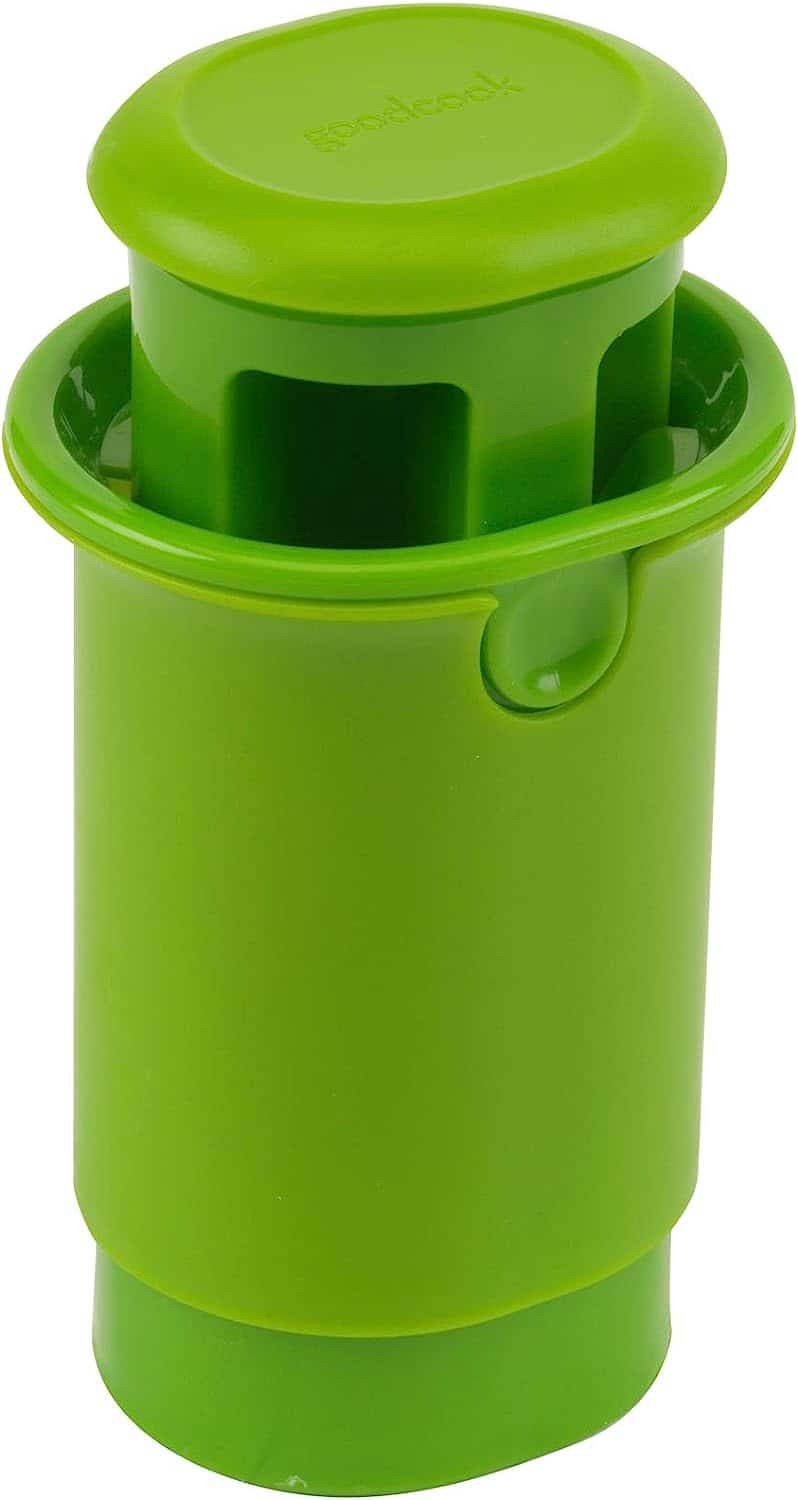 There is a reason why this fruit and veggie cuter has been dominating on my Amazon best sellers page for the past 3 months. I absolutely hate cutting up fruit and veggies, but Goldie is still at an age where it is still considered a choking hazard for her to have certain foods whole. With this fruit and veggie cutter, I can cut my produce into uniform quarters by pressing one button. It makes my life so much easier and was the best $7 I spent.
#5 Space-Saving Multi-Tool Set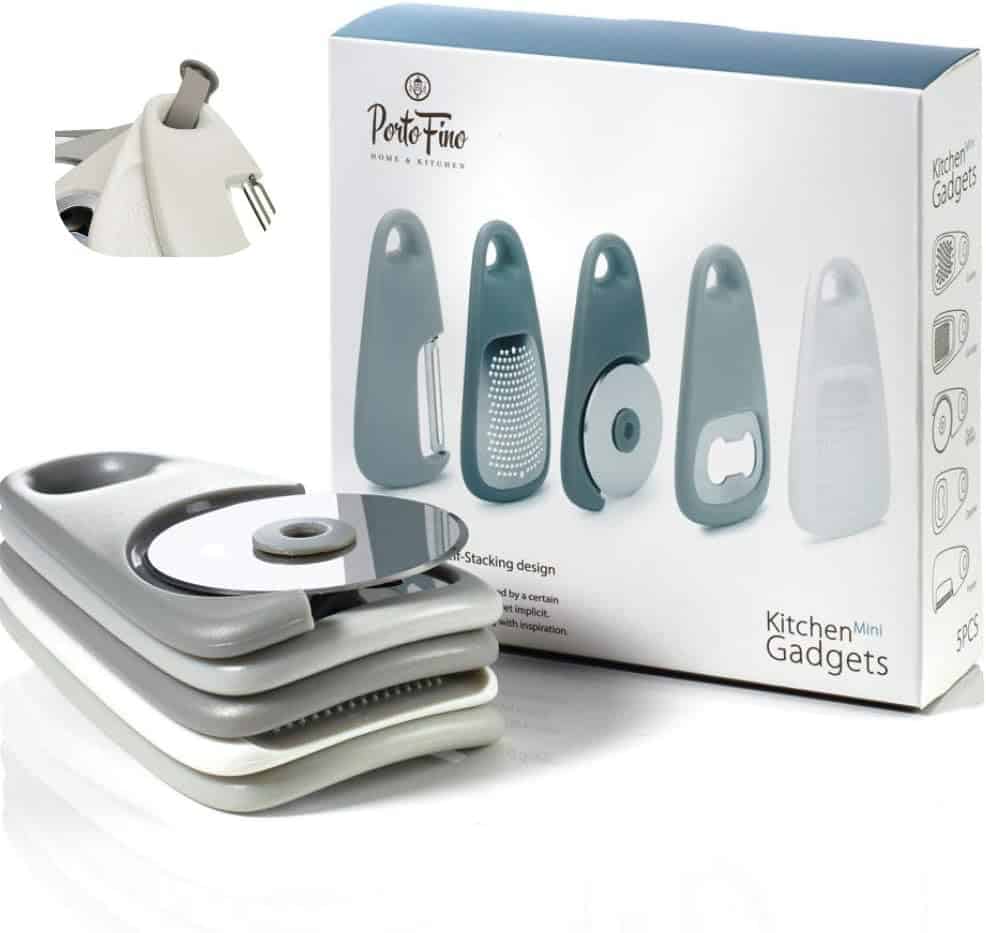 If you have a limited amount of storage space in your kitchen or have a college student in your life, this space-saving multi-tool set is the perfect solution. The set includes a peeler, bottle opener, pizza cutter, grinder, and grater- 5 total tools in one. This would be a great starter set for a college apartment or perfect for RV camping life.
#6 Decorative Blender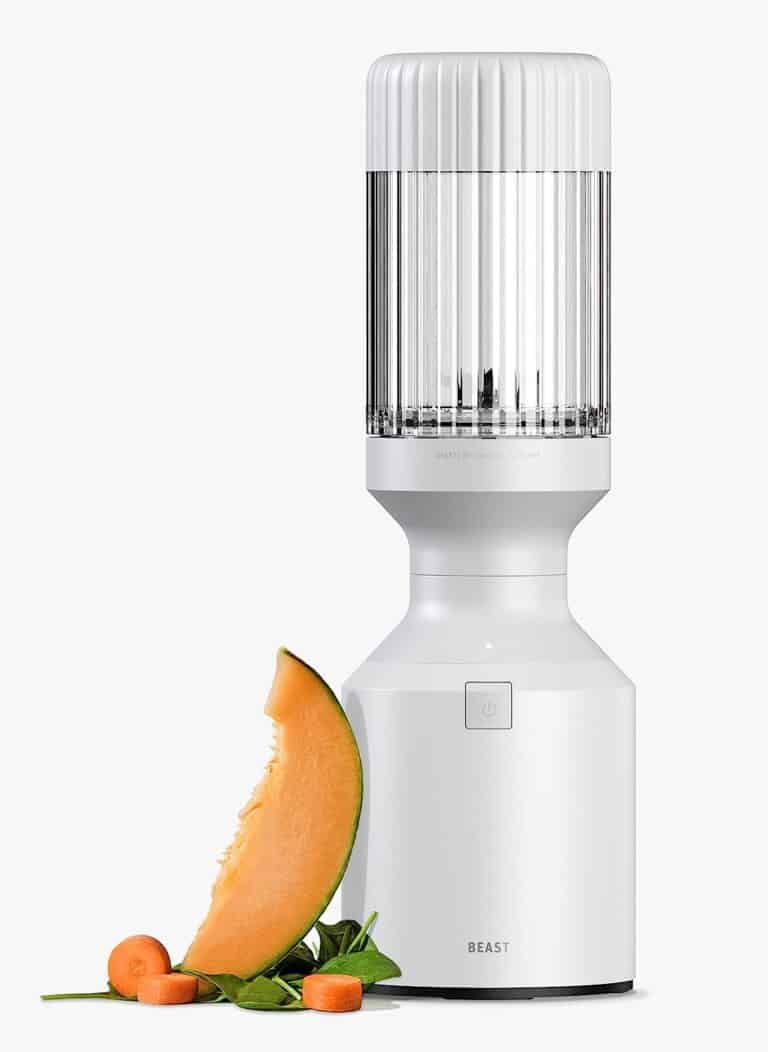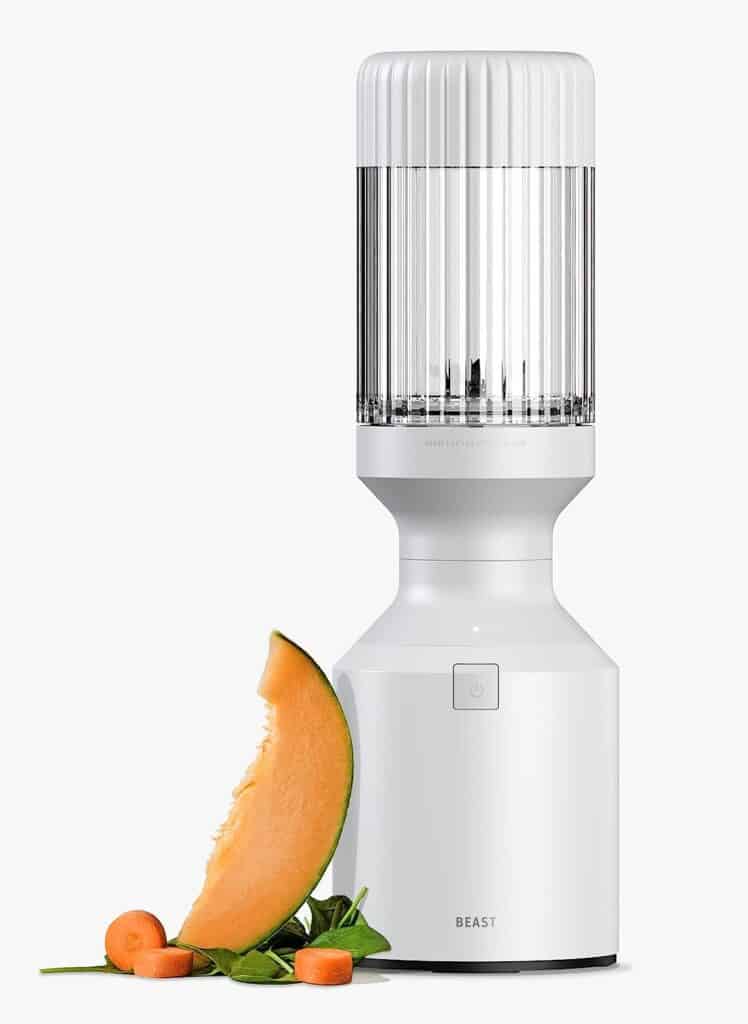 Does anyone else absolutely hate taking their blender out on a daily basis for those morning smoothies? Blenders are bulky and quite frankly, just ugly. I found the most beautiful blender with sleek lines, decorative glass, and a space-saving ultra slim design. As an added bonus, you can take the container to go and drink your smoothie while your in your school drop-off line. Whether you want to leave it out on display or take it on the run, this blender is a great addition to your kitchen arsenal.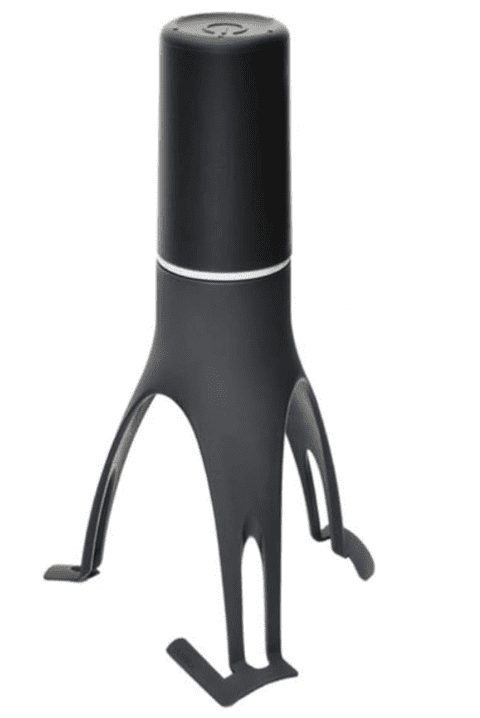 #7 Automatic Pot Stirrer
This little tool was one of those "this is dumb" purchases my husband made that we all ended up loving. If you have ever wished you had an extra set of hands on those heavy cooking days, this automatic pot stirrer will be your best friend. Easy to clean, and a general kitchen win!
#8 Simple Egg Peeler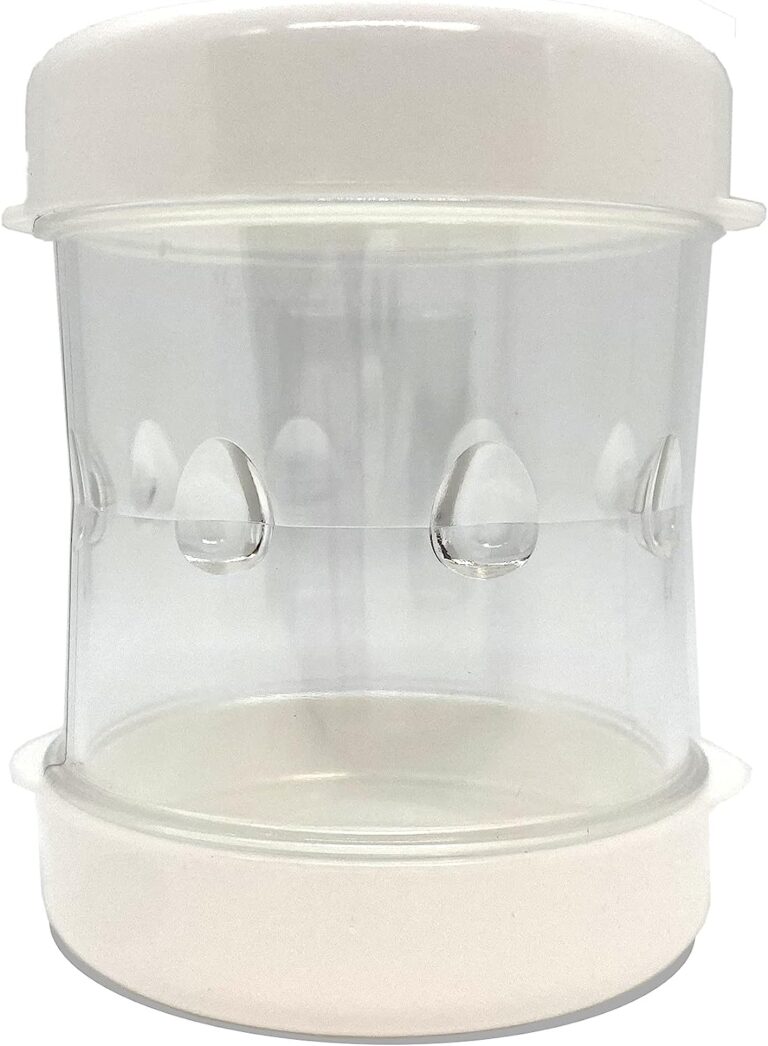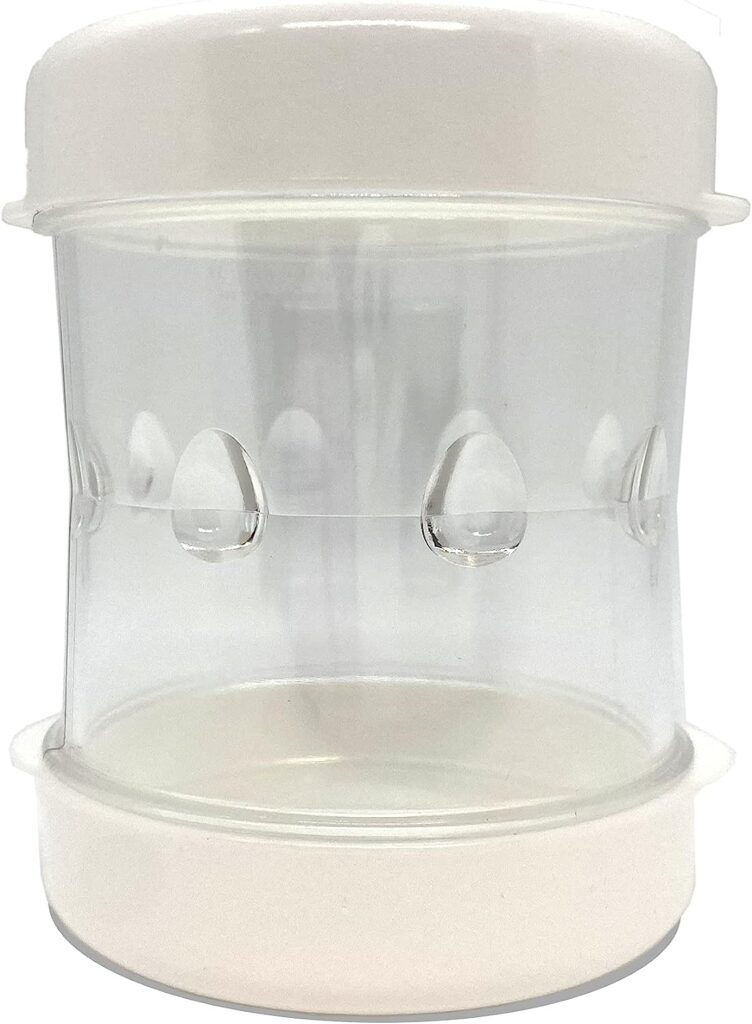 Peeling hardboiled eggs doesn't have to be a chore. Use this simple egg peeler that even your kids could use to get your egg shells off with just a few shakes. Next time you make egg salad or hardboiled eggs, try this peeler out to save you time and sanity.
#9 Adhesive Cutting Board Set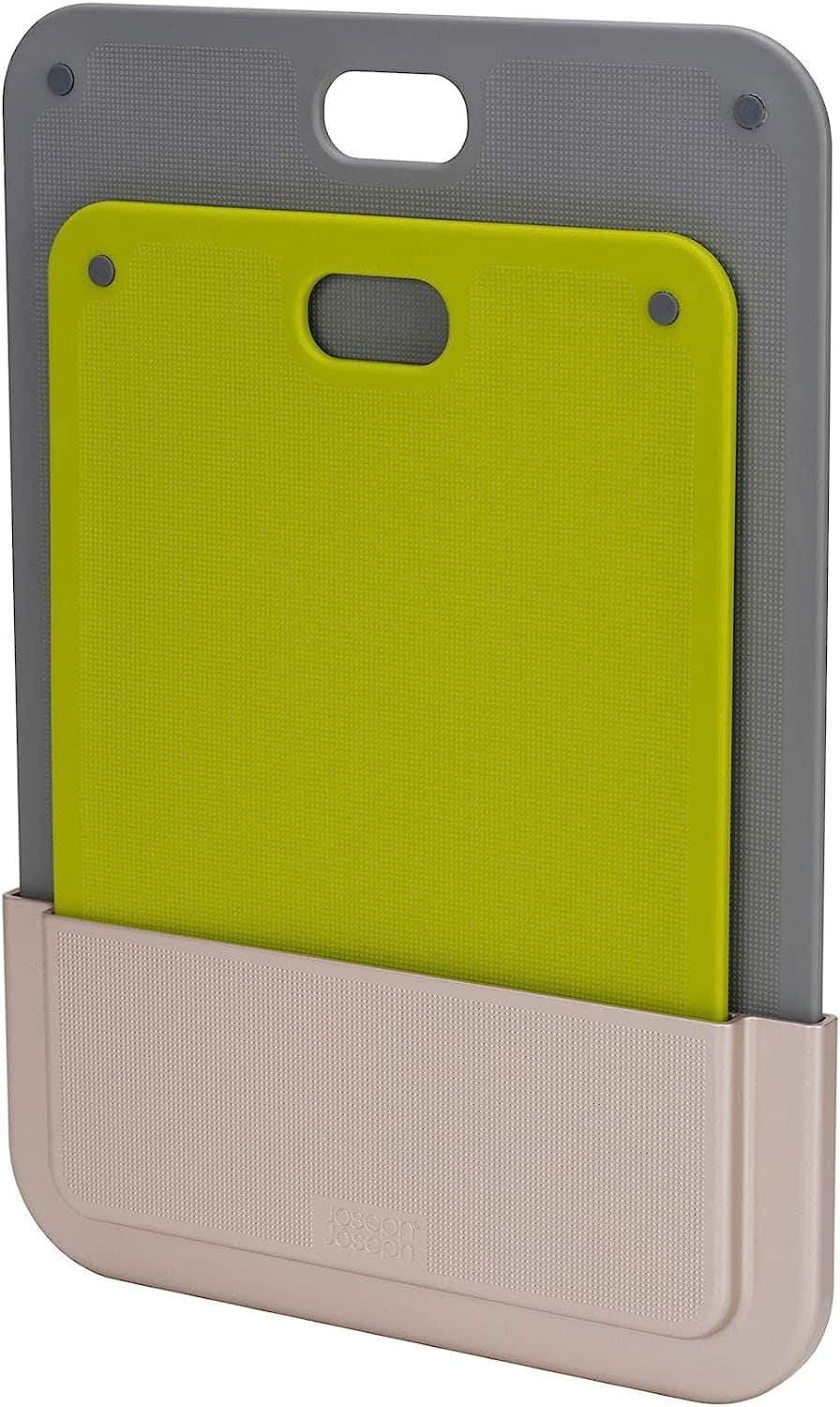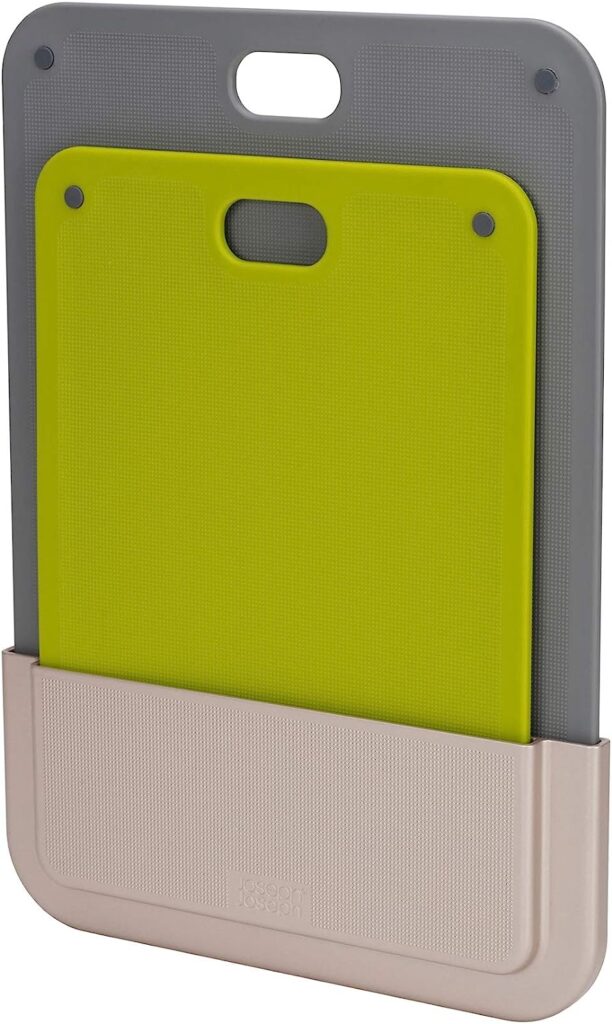 Here is another great space-saving solution. If you are low on kitchen cabinet storage space, use this adhesive cutting board set to store those cutting boards on the inside portion of your cabinet. With multiple sizes and a cabinet door-mounting system, these cutting boards are great for any kitchen.
#10 Multi-Tool Set & Containers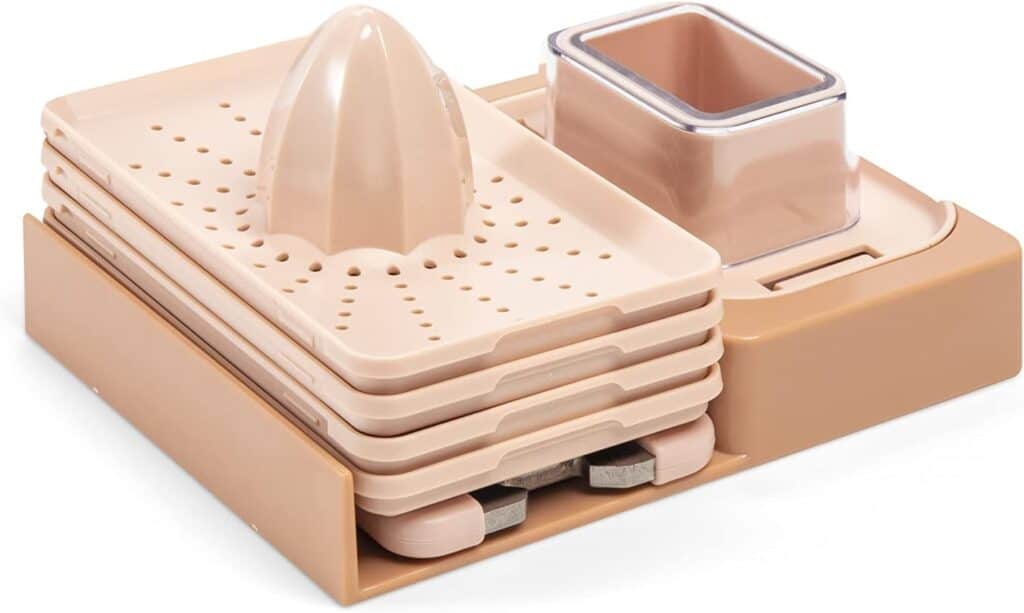 Food prep can be a major pain. Simplify it with this multi-tool set that has 5 tools in 1. You can peel, grate, julienne, and strip herbs with one device. Plus it serves as a bottle opener! You can even snap the tool onto these containers that will store and conveniently stack all of your food prep. There are tons of sizes and different options for all your cooking needs.
#11 Magnetic Microwave Cover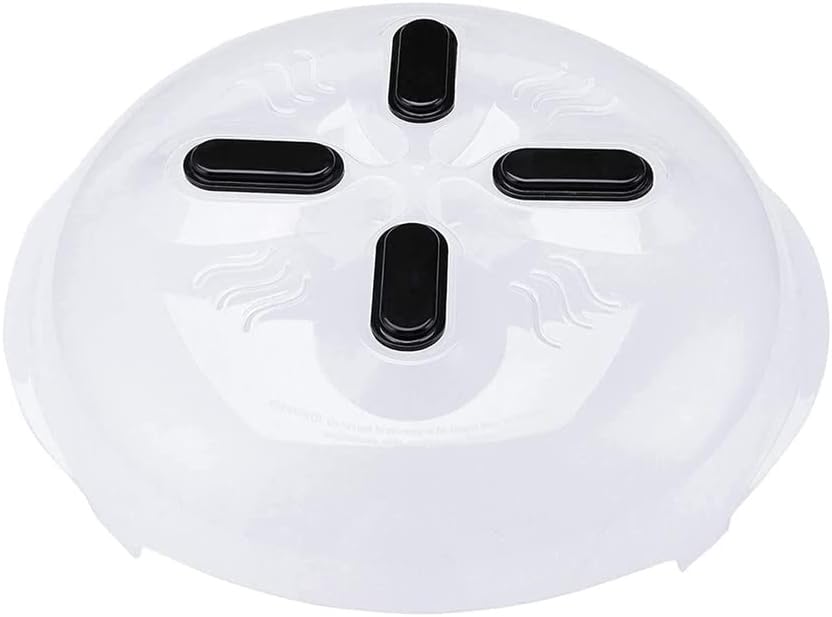 Microwave messes are the worst. Splattered tomato sauce, spilled oatmeal, and exploding butter is not ideal, but happens when you have kids (or husbands) using the microwave to heat up leftovers. This magnetic microwave cover has been a game changer. It attaches to your microwave's ceiling and can be pulled down to cover those messy dishes. Your kids will have no excuse not to use this cover and you'll have a much cleaner microwave.
#12 Microwavable Stainless Steel Mixing Bowls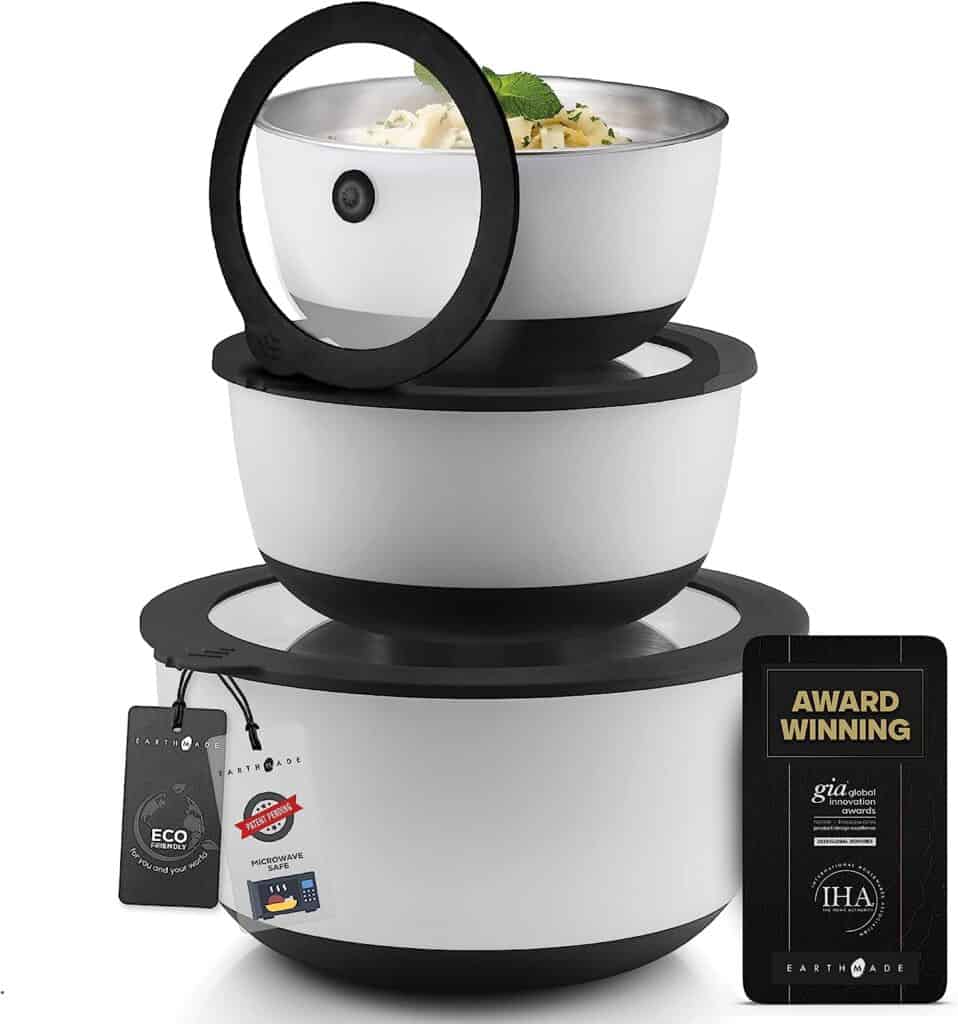 We love using these stainless steel mixing bowls. They come in a variety of sizes and they have lids to help with food storage. My favorite feature about these bowls are that you can actually microwave them. Instead of getting another bowl dirty, you can microwave directly into these stainless steel bowls. Anytime I can lessen the amount of dishwashing I need to do is a win in my book.
#13 Marble Drying Rack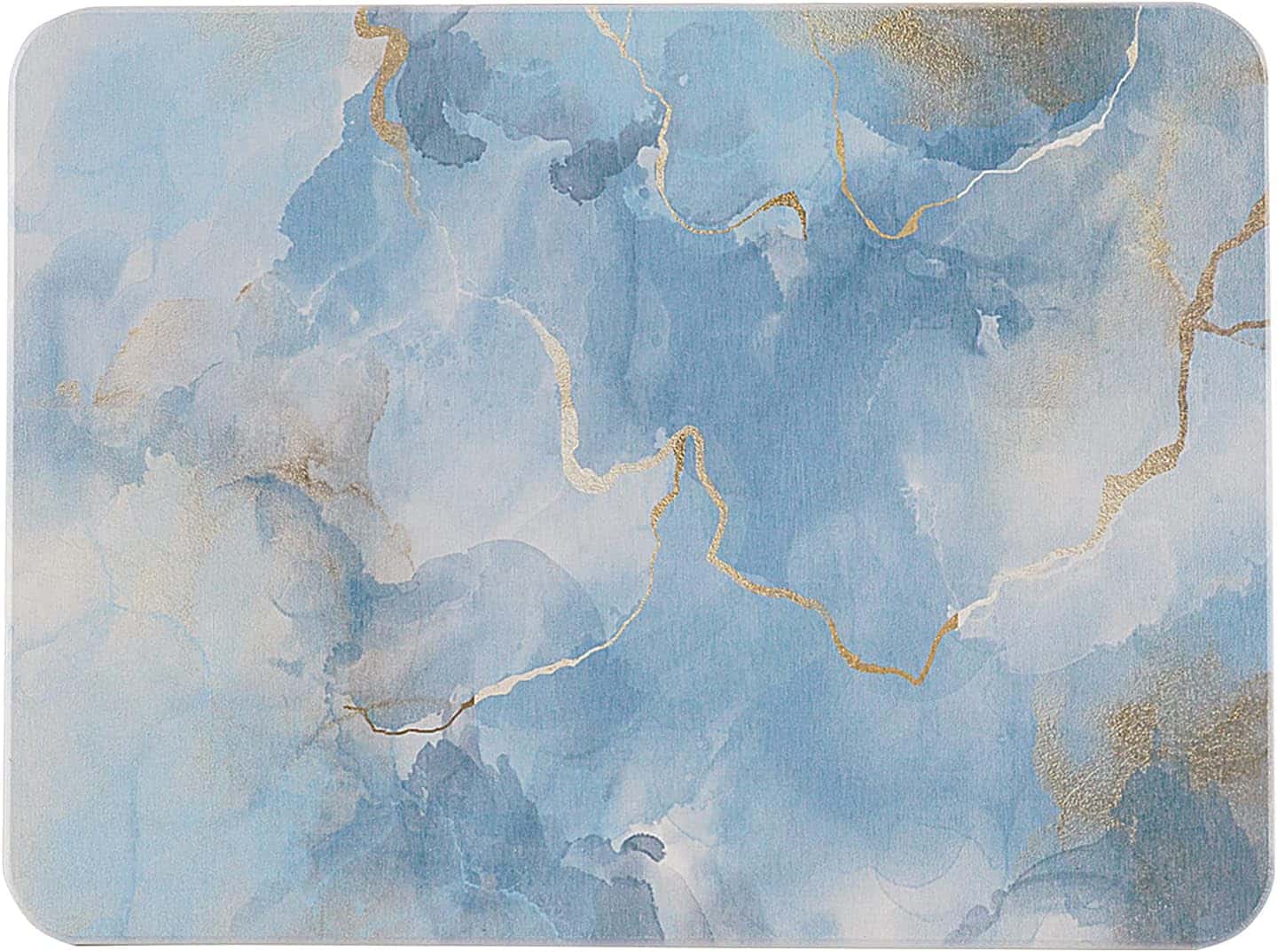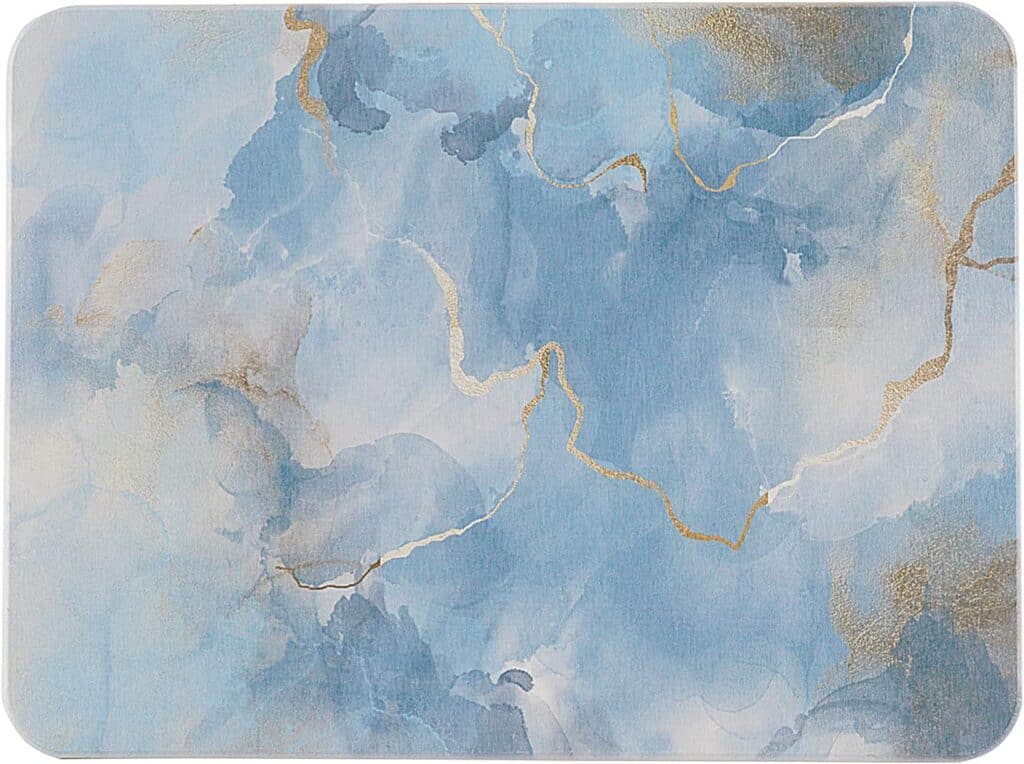 Dish drying racks can be so ugly on your counter. Washing dishes is just apart of life, but I hate leaving the unsightly rack out on a daily basis. This dish drying rack is actually a marble stone so it looks amazing on your countertops. Not only can it dry your dishes, but it is also heat resistant and can double as a trivet.
#14 Magnetic Wooden Trivet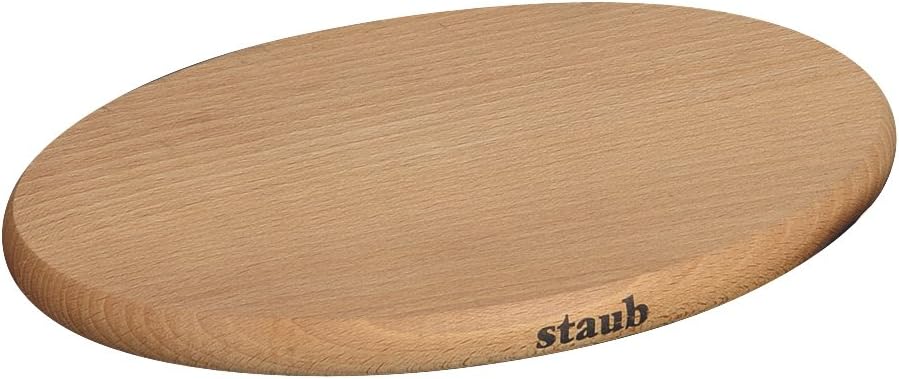 Trivets are an important part of the kitchen. They protect your countertops from hot dishes that come straight from the oven or stove. I think everyone can agree that you need a trivet if you plan on entertaining a lot. I love that this wooden trivet looks great when it is on the countertop but it is also magnetic. It sticks directly to your pan so you can carry the pan and trivet over to your table in one smooth motion.
#15 Rapid Mac Cooker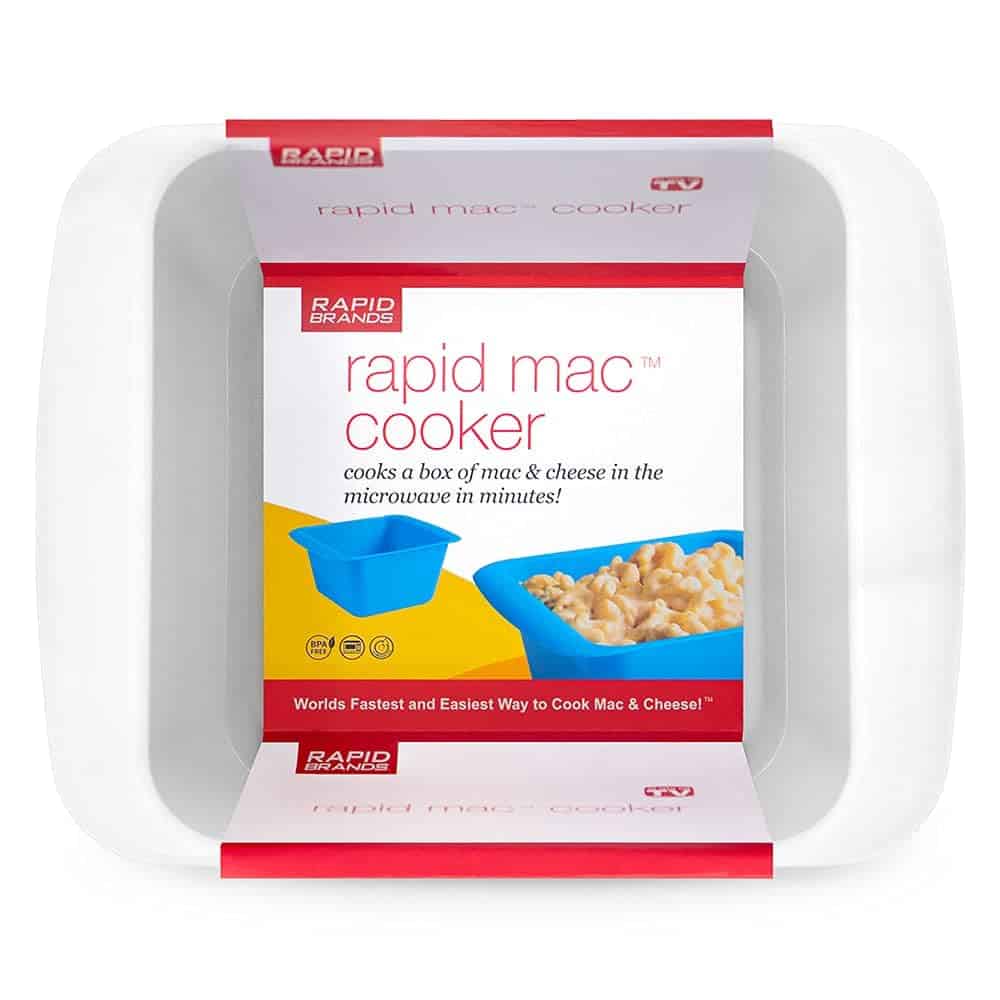 This one is for all the kids (and adults) who adore mac and cheese. Cook an entire box of mac and cheese in the microwave in under 5 minutes. You won't need to boil water or take out your pasta colander anymore. Simply empty the box of mac and cheese in this cooker and you'll have dinner in no time. When you are done, simply toss it in the dishwasher.
Shop 15 Amazon Kitchen Gadgets Going Viral For Everyday Use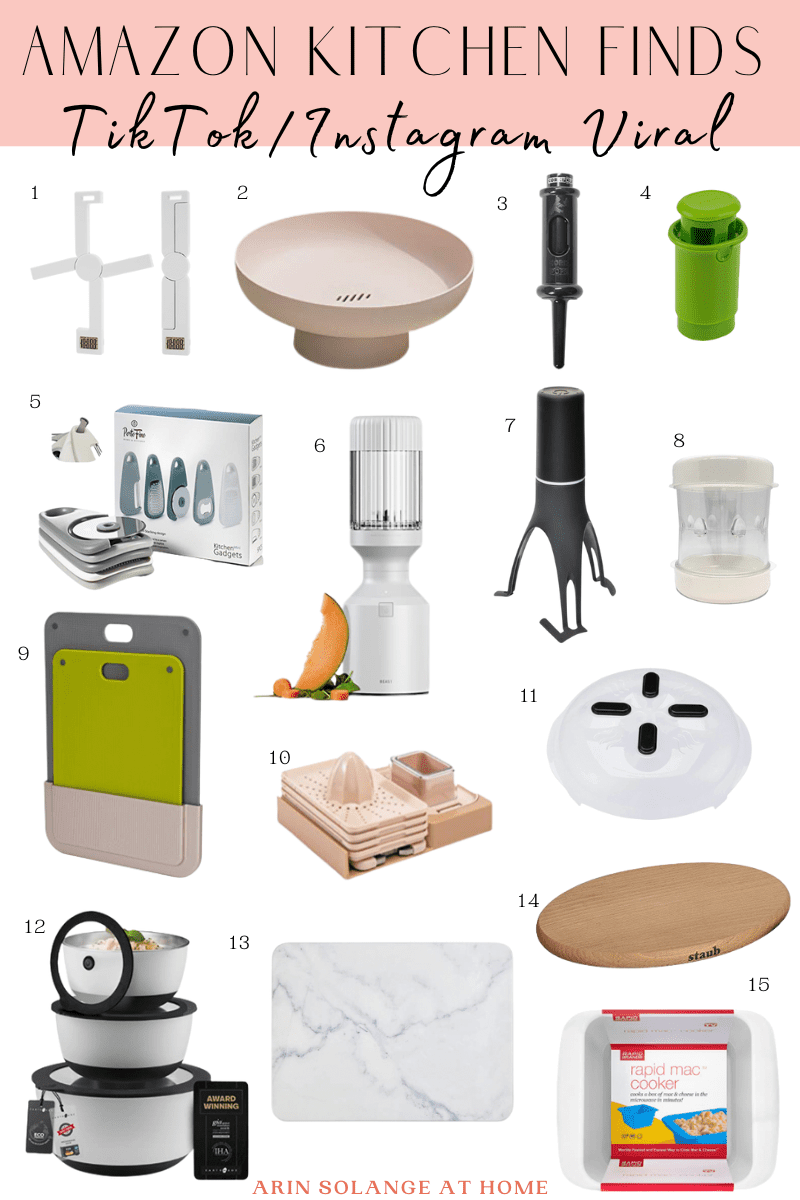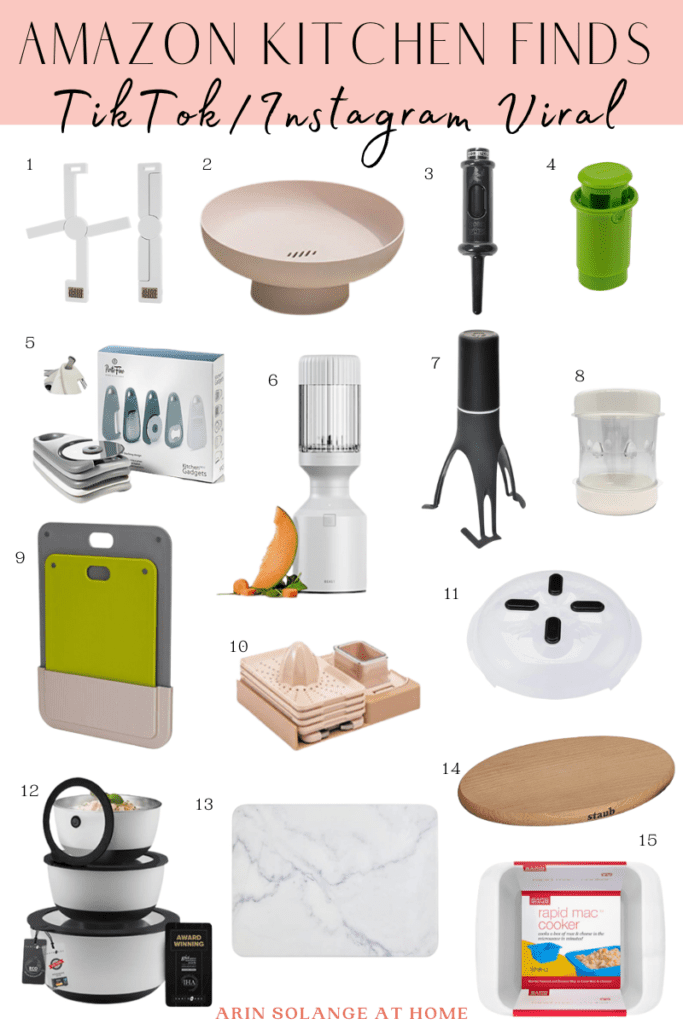 1  |  2  |  3  |  4  |  5  |  6  |  7  |  8  |  9  |  10  |  11  |  12  |  13  |  14  |  15 
Shop All items Below
Other Posts You'll Love
Amazon Finds | Amazon Best Sellers List January 2023 | Best Ice Machine For Home Bar. | How to Clean Your Countertop Ice Maker
Follow Social For The Latest & Greatest
Pin This Photo Below For Later
Be sure to pin the photo below for later, and if you don't already – follow me on Instagram (@arinsolange) and Tik Tok (@arinsolange) for more fun! Be sure to check my Amazon store front or YouTube to see these products and more in action.