I have a great baby boy gift guide, but I have been asked a lot what I am getting Goldie for Christmas, or if I have ideas on what to buy a baby boy for Christmas.
I decided to round up some finds this year that would be perfect for your baby boy, and will also link to some other gift guides with some equally awesome finds.
This post contains affiliate links – post was updated in October 2023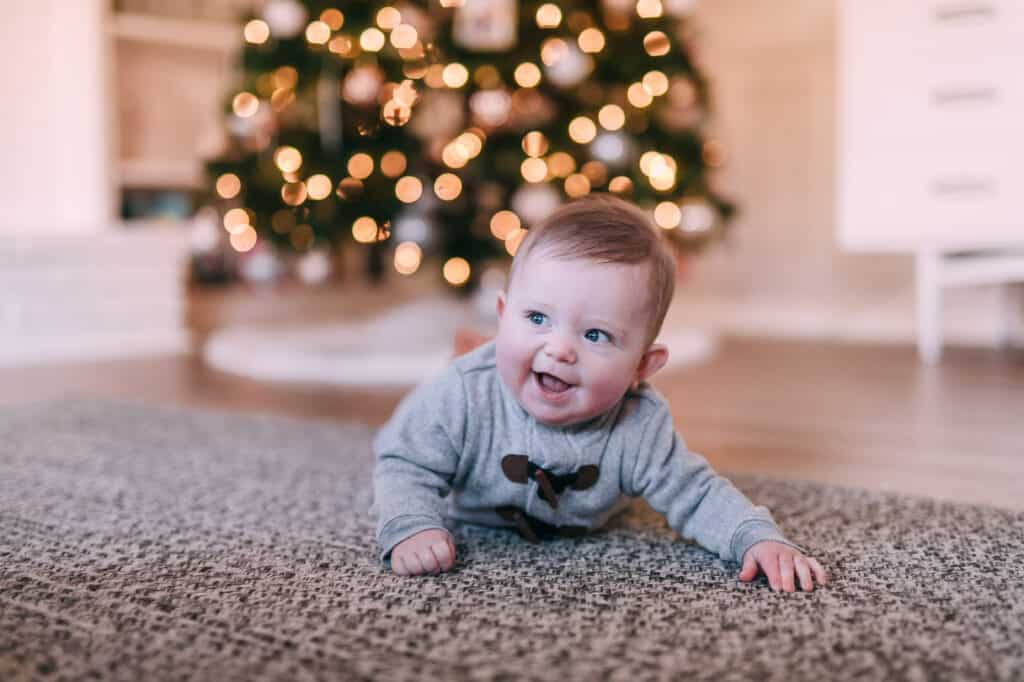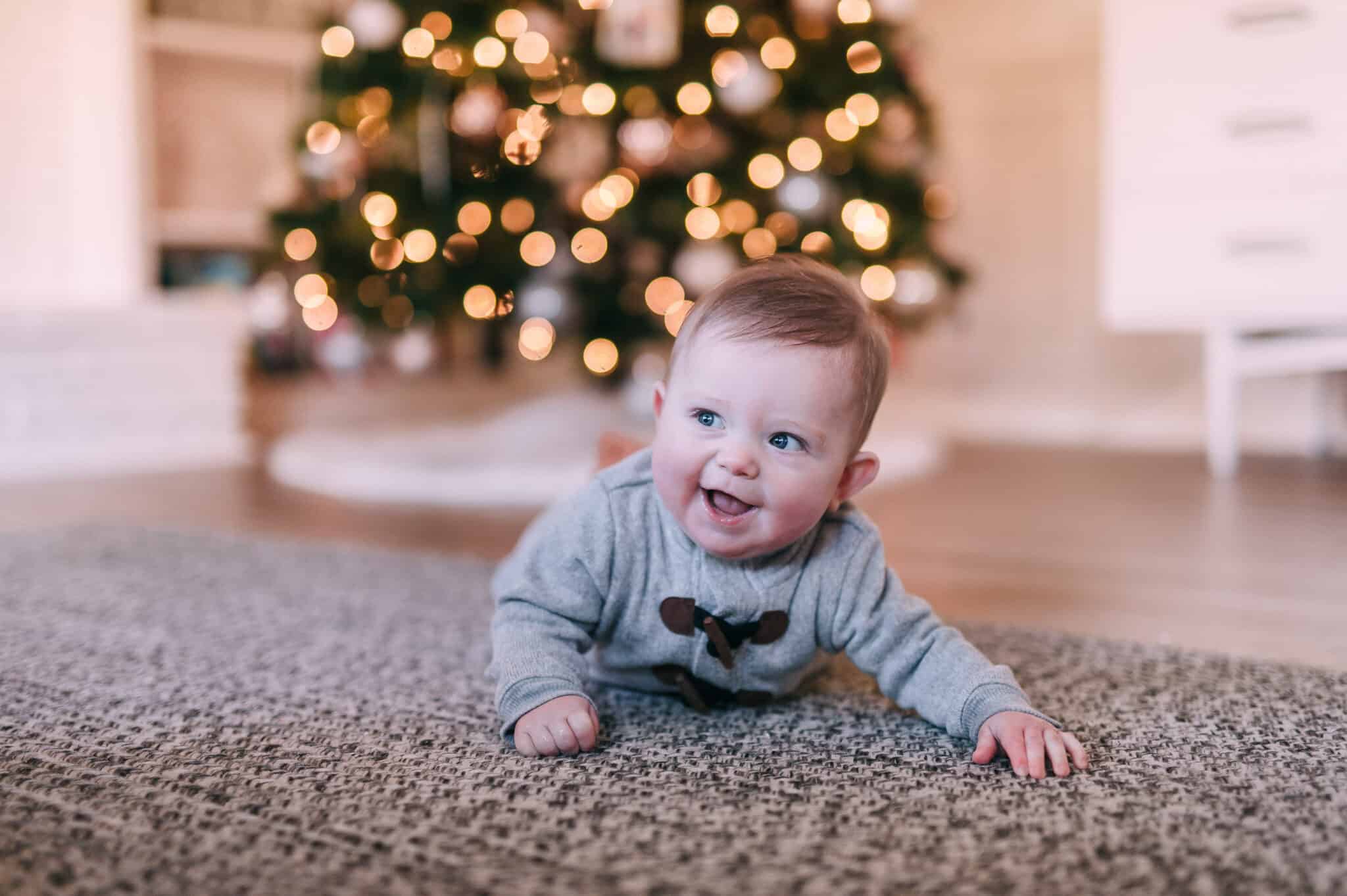 Baby Boy Gifts
Christmas is the perfect time to get some of those items you have been eying that a bit nicer than the average. Like get your baby the wood shape sorter instead of the plastic one.
Or grab them those needed items that add up like teethers, pacifiers, and pacifier clips. I also always try to get one of the big items you would have to buy for Christmas. So maybe a jumper, or an activity table. Below are some of my favorite options!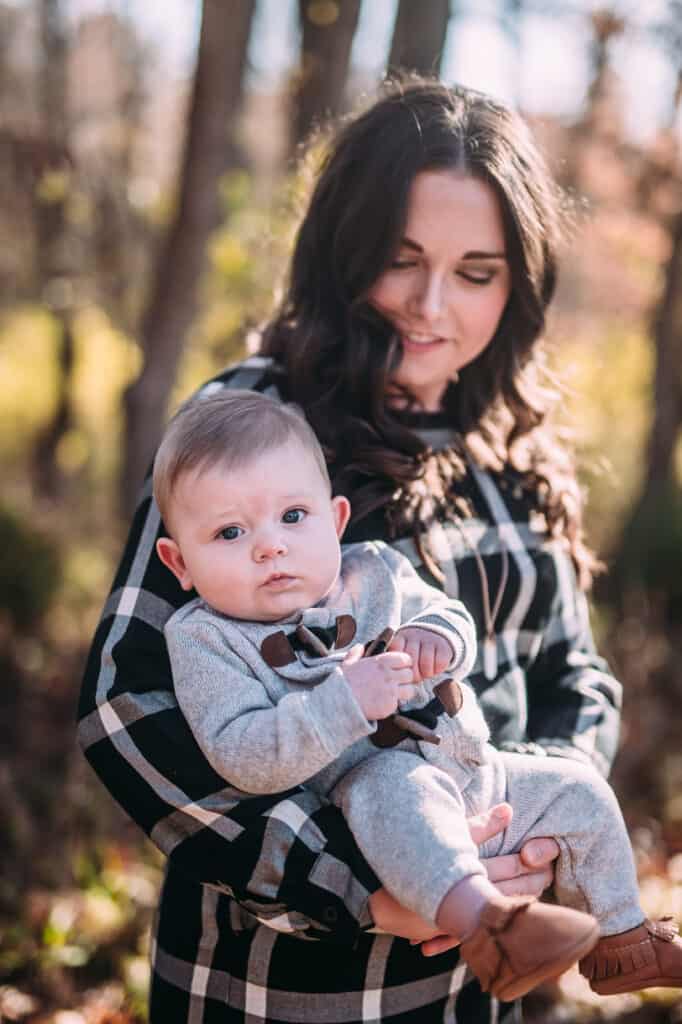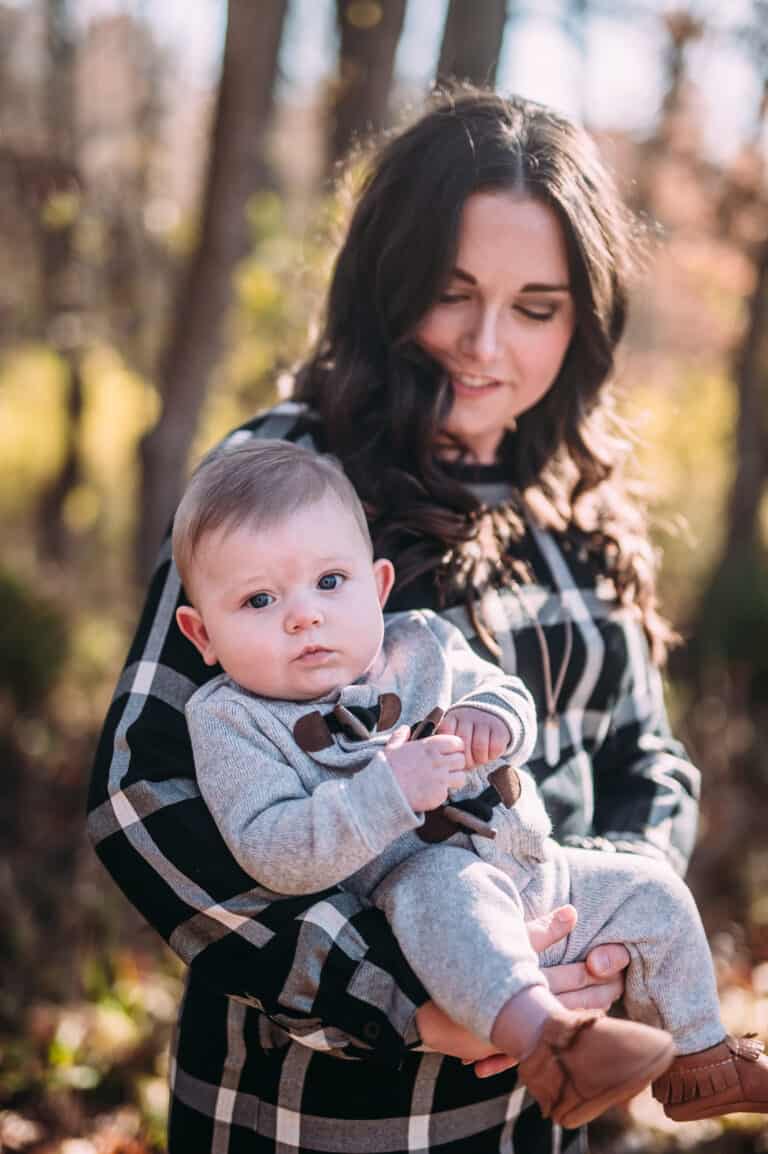 Other Gift Guides
I have rounded up gift guides for your whole family below in 1 easy to shop page so be sure to check that out!
baby boy gift guide linked – here
all boy gift guides linked – here
To shop this just find the number below and shop, or you can click on the image in the graphic below. I try to always find the best finds for you, and sometimes those are not affiliate links!)
*This post has been updated in 2023 for the latest links and products. Only current products will be linked. Please refer to the 2023 Gift Guide below.*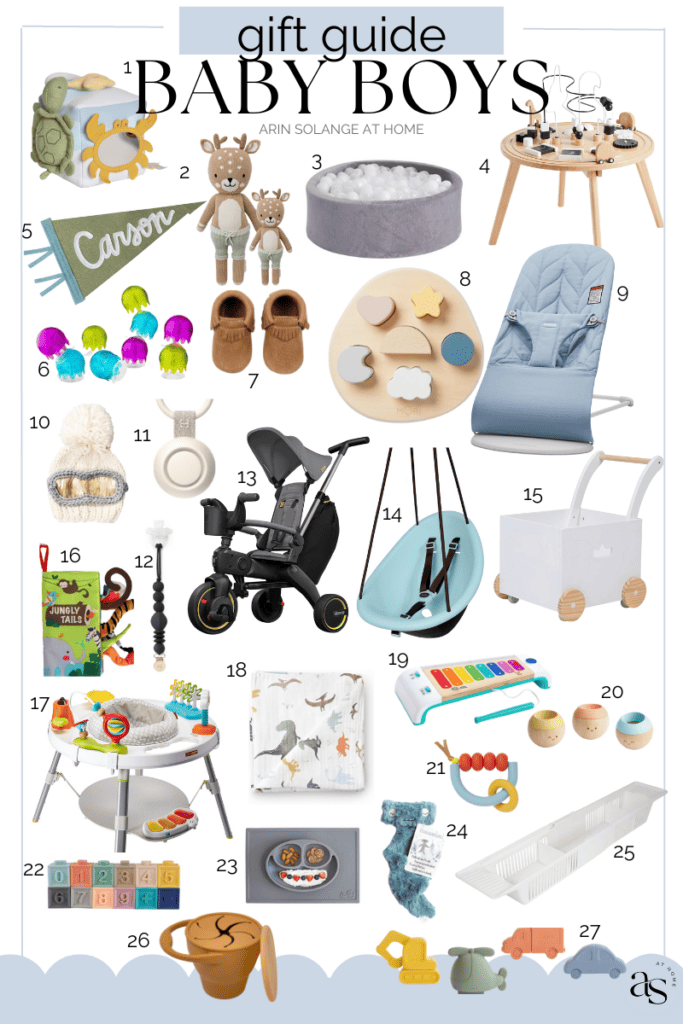 Shop the Best Gifts for Baby Boy
1 | 2 | 3 | 4 | 5 | 6 | 7 | 8 | 9 | 10 | 11 | 12 | 13 | 14 | 15 | 16 | 17 | 18 | 19 | 20 | 21 | 22 | 23 | 24 | 25 | 26 | 27
Other Posts You'll Love
All other Gift Guides | Gifts for 6 Year Old Girls | Gifts for 8 Year old Boys | Gifts for 3 Year Old Girls
Pin The Photo Below For Later
Hopefully this gave you some great ideas of what to buy a baby boy for Christmas, and be sure to check back for the last few gift guides of the season this year! To find this gift guide later be sure to pin the image below and be sure to follow me on Instagram (@arinsolange) and Tik Tok and leave me any questions you have below.