If you have been following along, you may have noticed that I skipped the 10 month baby favorites – and that was because I felt like things were changing less and less and it made more sense to just group the updates and favorites for 10 and 11 month olds here in one post.
this post may contain affiliate links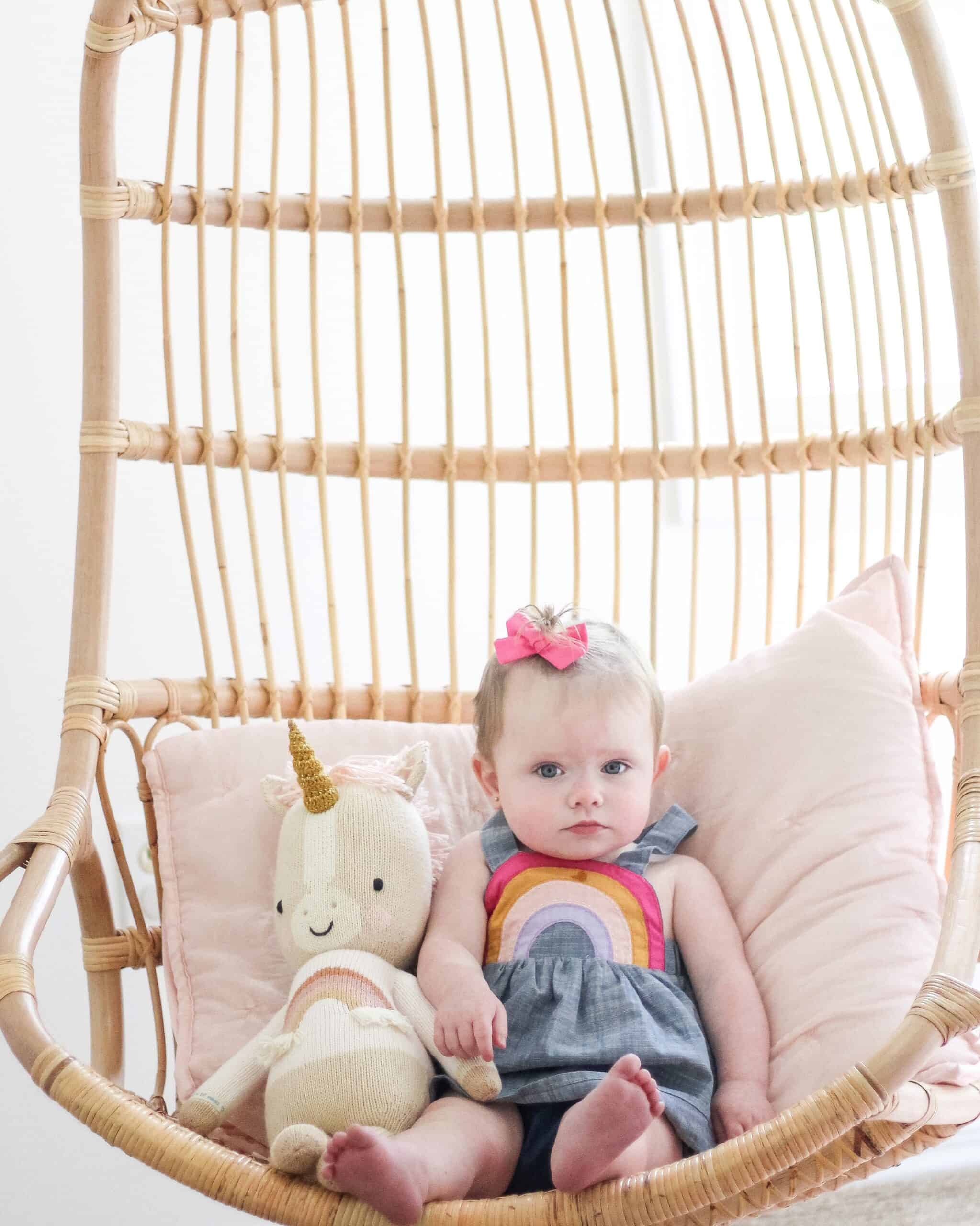 10 & 11 Month Baby Favorites
I have been tracking all my favorites for sweet Goldie Mae month by month. My hope is you can make your way through these posts and see what was a favorite and for how long so you know what is worth spending on.
Check out the rest of those favorites below!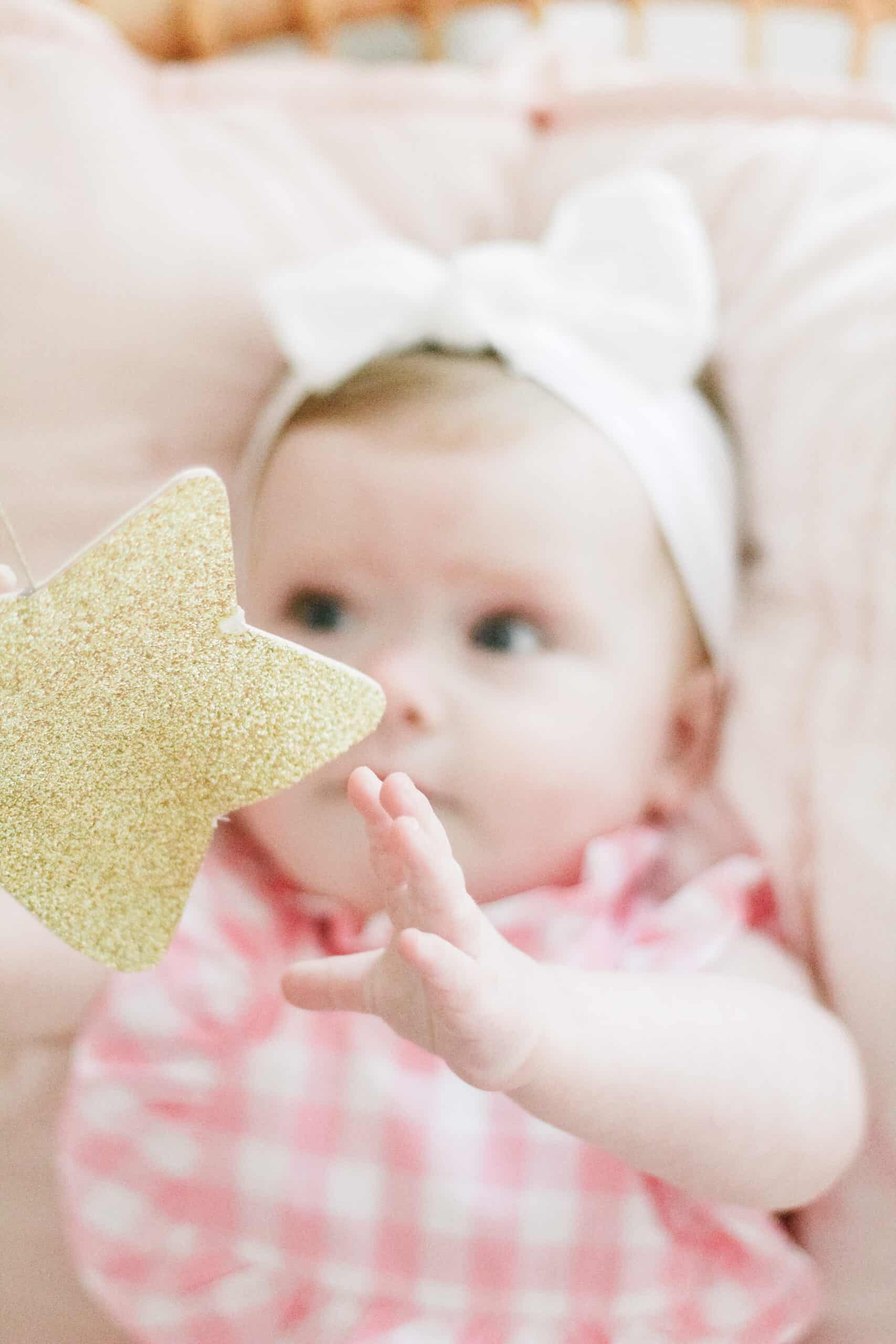 Goldie Mae Update
Sweet Goldie Mae is doing amazing. She is full of spunk, chatty, crawling like crazy, cruising on furniture, and just being as sweet as can be. She LOVES to go on Walks in the stroller or her little car, and can find the smallest ANYTHING and will put it in her mouth.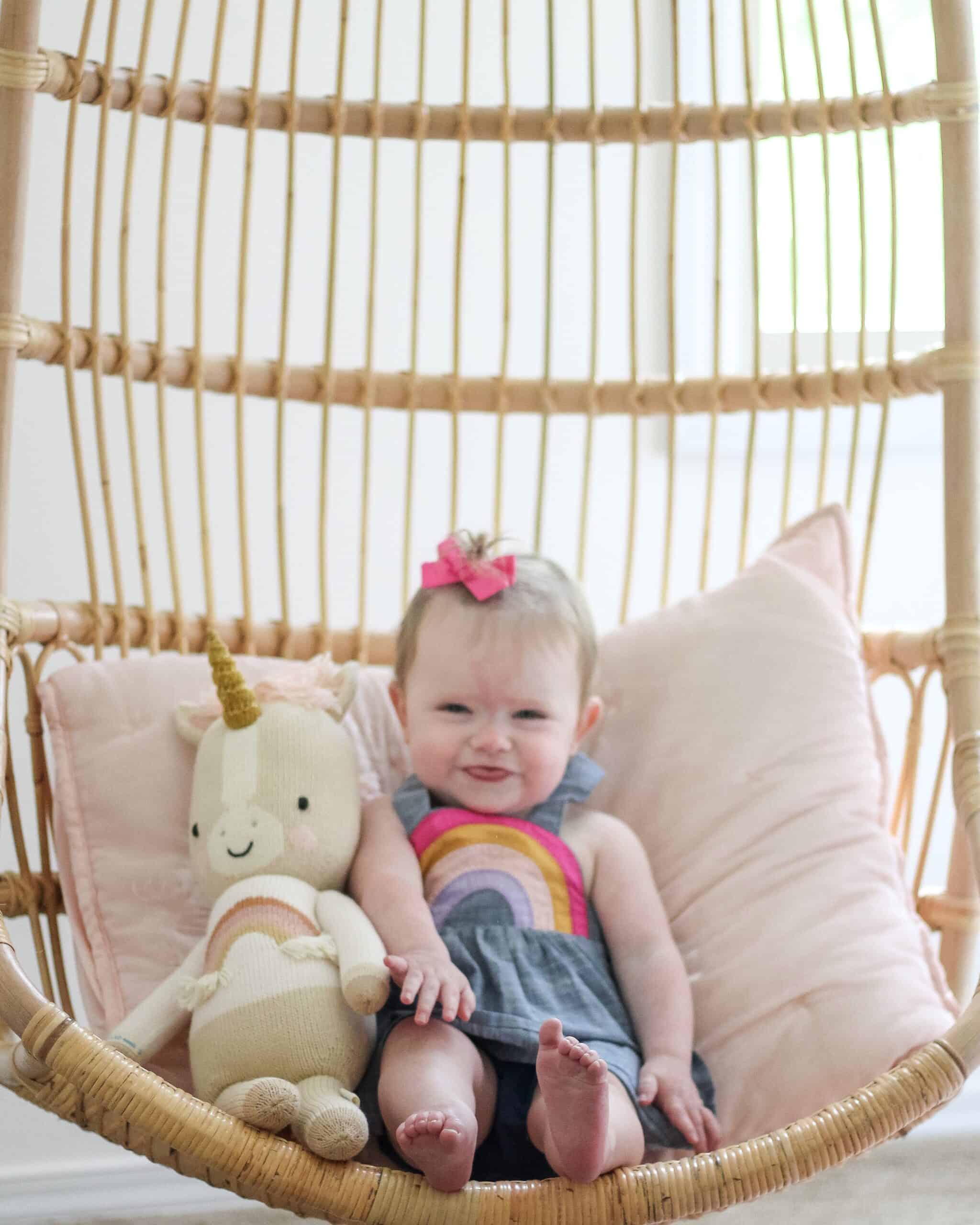 This past month she got her ears pierced, and she hit 11 months still having only 2 teeth (however I think she will have several more by her first birthday!). She LOVES Jack, loves to listen to the songs from Frozen 2 – has taken to liking Elmo when he is on tv.
Overall she remains such a light in this family. We are incredibly blessed to be her parents and can't wait to celebrate her first birthday with her.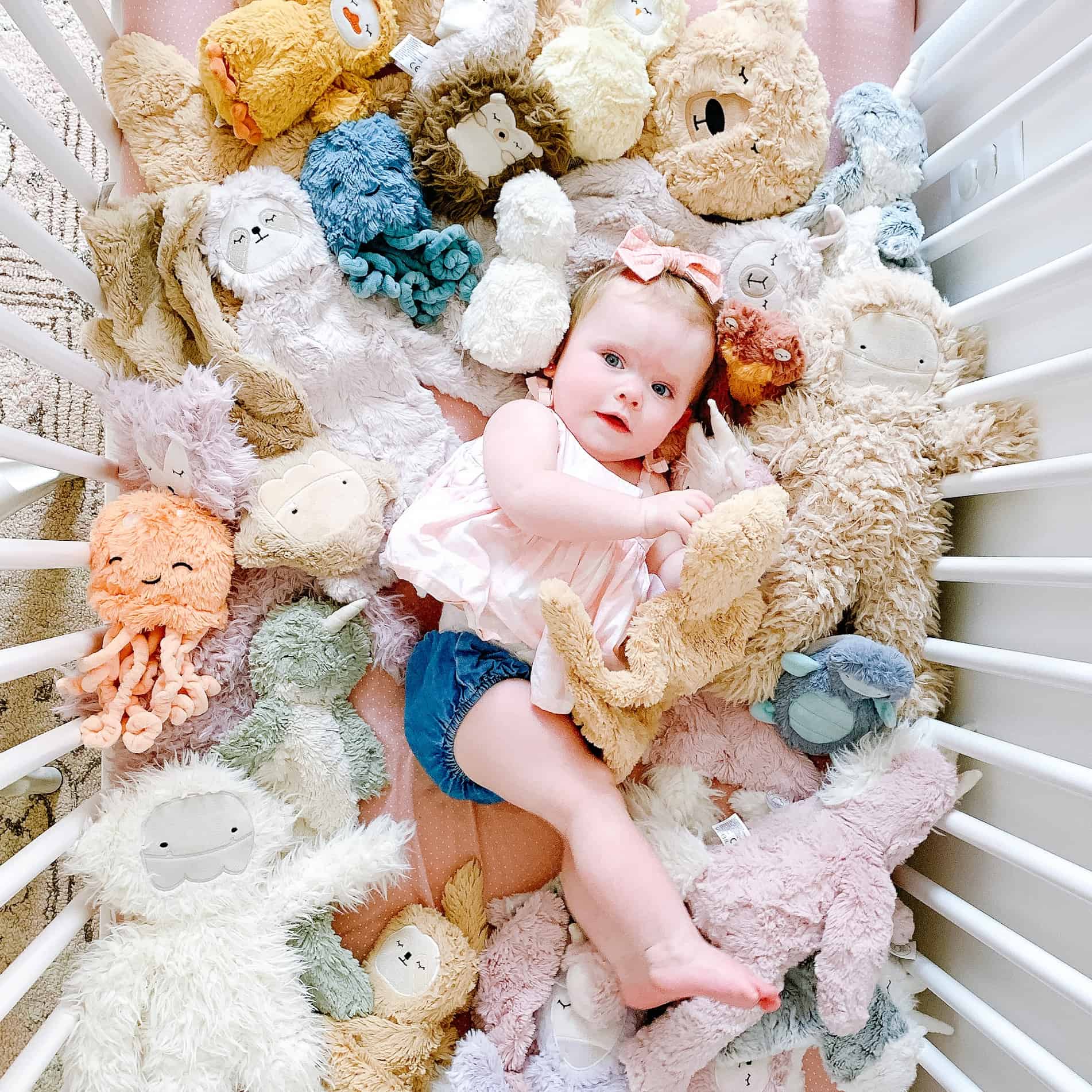 10 & 11 Month Favorite Products
Like I said above – I have been tracking all my favorite products month by month for Goldie so you could see what we REALLY use. This isn't to say it is the only things we have used, but it is the big stuff that has been true favorites!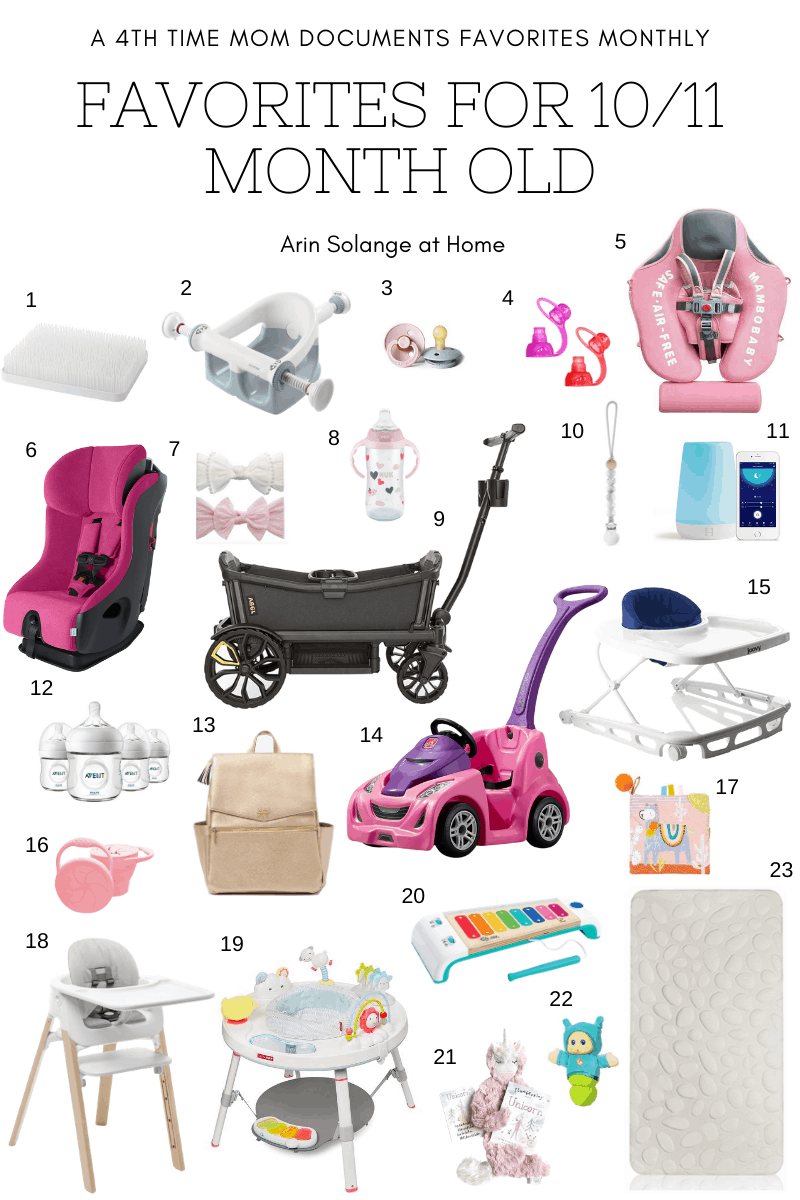 1 | 2 | 3 | 4 | 5 | 6 | 7 | 8 | 9 | 10 | 11 | 12 | 13 | 14 | 15 | 16 | 17 | 18 | 19 | 20 | 21 | 22 | 23
Shop Items Below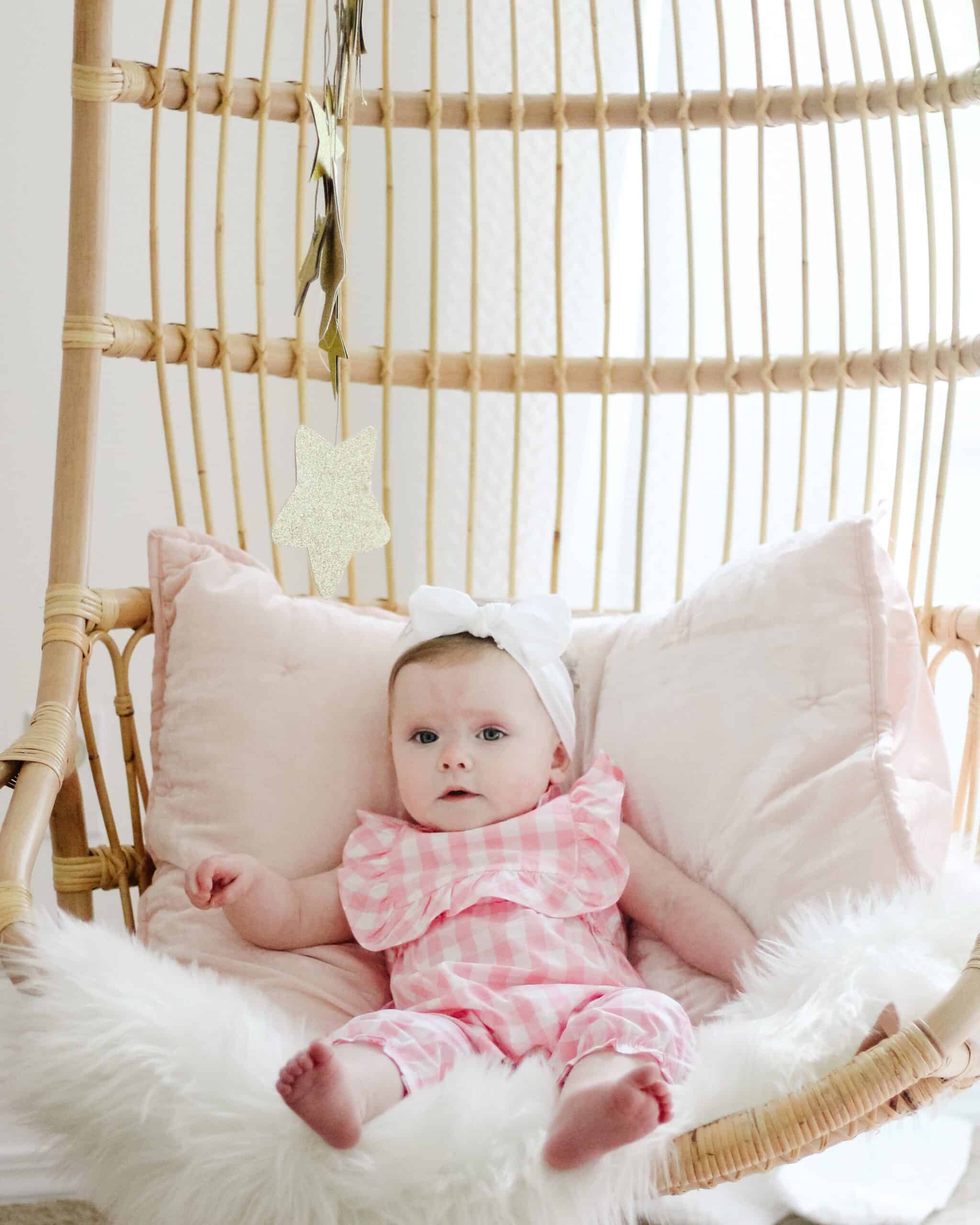 Hopefully this post helped you find some of the best items for a 10 or 11 month old and if you are following along with the monthly posts you will know just what is worth investing in.
Pin the Photo Below for Later
If you have any questions shoot me a DM on Instagram (@arinsolange) or comment below!