What a year we are having, right? I know that first day of school outfits might need to look different for so many of us this year, but I am a firm believer in celebrating the occasion no matter what it looks like. I rounded up my favorite first day of school outfits for girls whether that day will be spent at home or in the classroom this year!
this post may contain affiliate links
First Day of School Outfits
If you are a mom with school aged kids, then you probably encountered the last day of School photo issue this past spring…and here we are again still trying to navigate the world that is just so far from normal.
I am a firm believer in celebrating back to school – no matter what that looks like for your family this year, and will be sharing some ideas and resources to tackle the school year for ALL families as the next month goes on. I am hoping that as a community we can all come together to really support every family in the choice they make (OR are forced to make) in what this fall looks like for their family.
For first day of school outfits I tried to share some great traditional looks as well as some great stay at home looks!
First Day of School Outfits – At Home Addition
So when it comes to being at home – I don't think you necessarily have to embrace things 'normally'. I think sometimes the joy comes into leaning into the abnormal, and finding the small wins that way.
This round up contains so many gorgeous outfits, but it also contains some really inexpensive play clothes versions, and lots of pajamas. Let's face it – 2020 has been a year of lazy clothes and pajamas, so why not make them festive.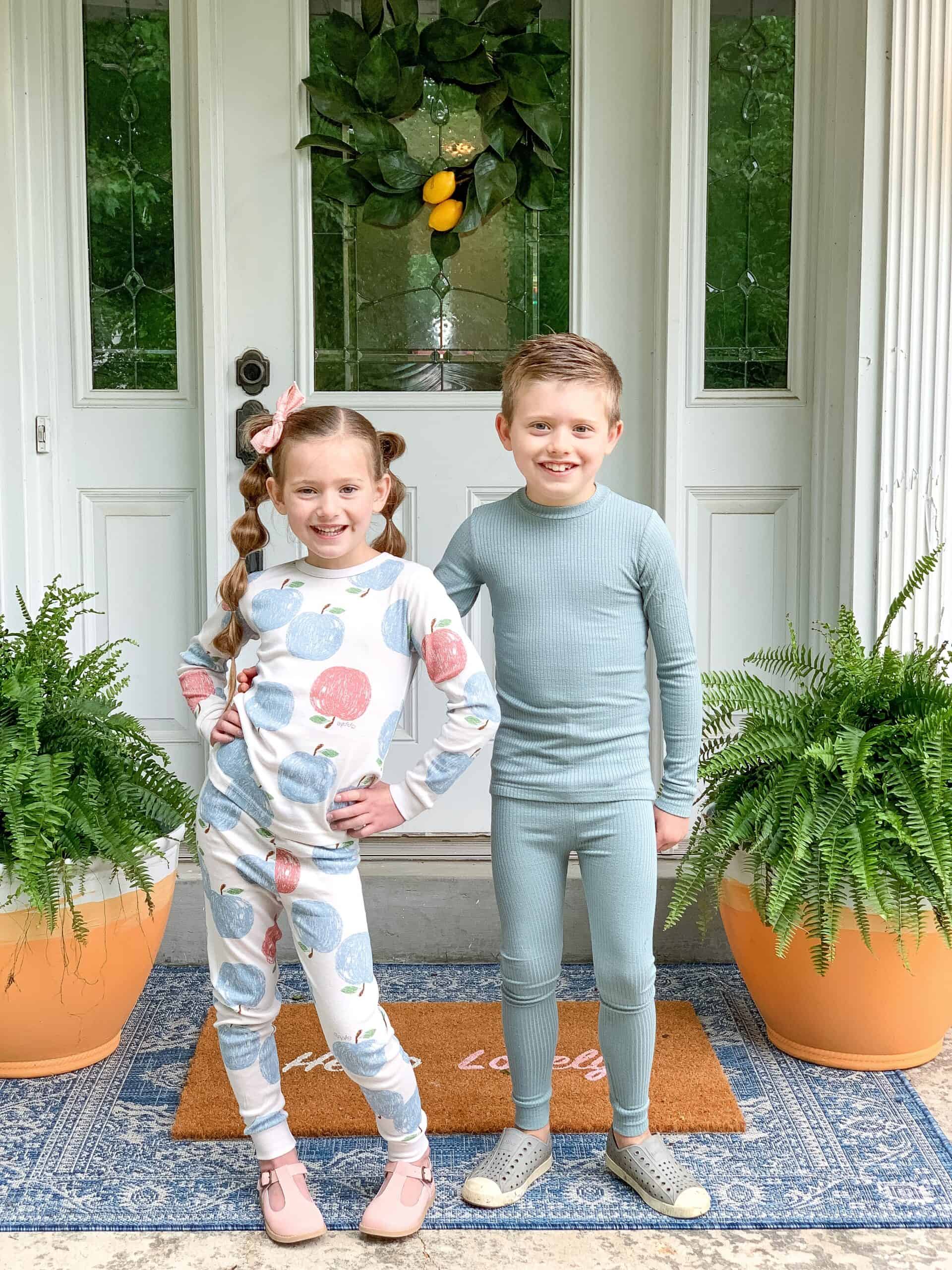 No matter if you go festive like one of the options in this post or you go with something at home – looking back on how much your kids have grown over the year is so fun, so snap the picture.
Below is my favorite options for both home and in the classroom! ( we personally move to uniforms this year for Avé so I will be taking notes from this to add to her uniform!).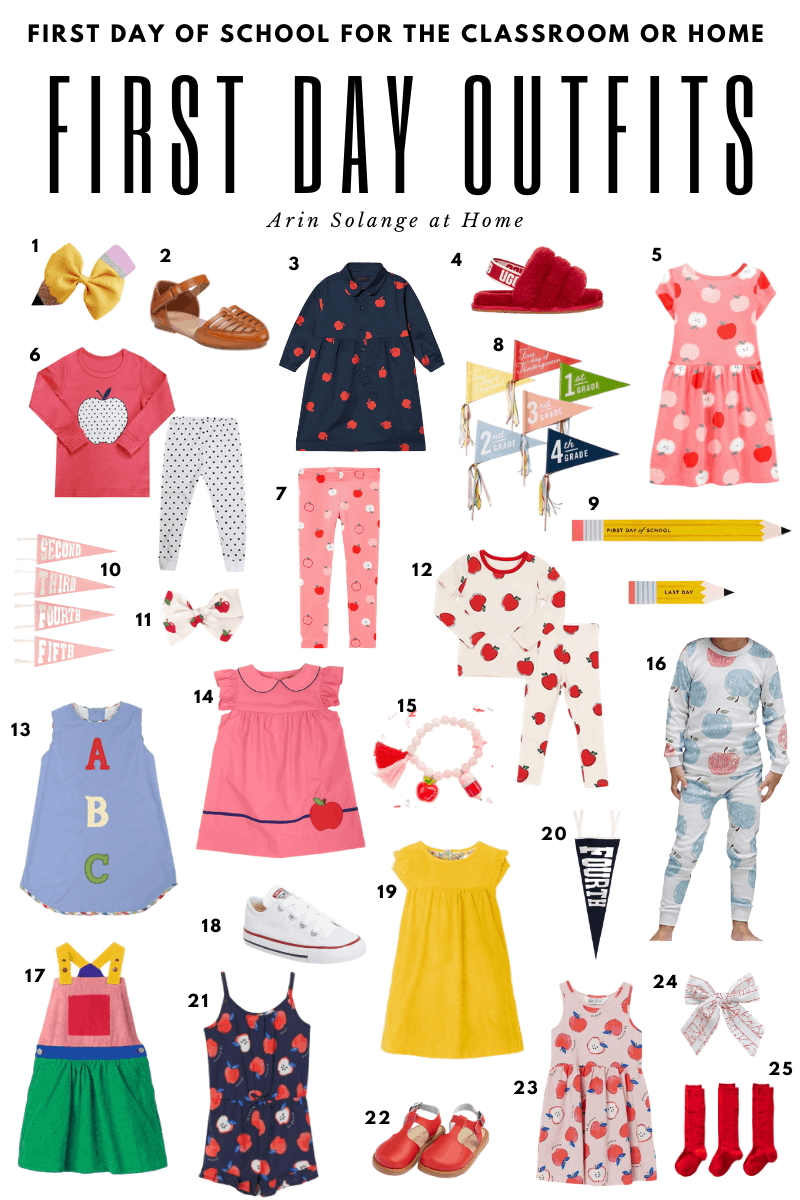 Shop the Looks Below
1 | 2 | 3 | 4 | 5 | 6 | 7 | 8 | 9 | 10 | 11 | 12 | 13 | 14 | 15 | 16 | 17 | 18 | 19 | 20 | 21 | 22 | 23 | 24 | 25
Hopefully this gave you some great ideas for that first day! I am going to continue to share great resources for this fall on Instagram (@arinsolange) and here on my blog – so be sure you are subscribed for my emails and following along and don't miss a thing.
Other Posts You'll Love
Backpacks | More Backpacks | Weekly Routine
Pin the Photo Below for Later
Pin the photo below to find these first day of school outfits for later, and let me know if you have any questions in the comments below. Hopefully this fall proves to show blessings in disguise for all of us and we are able enjoy what the season brings!