School is just around the corner, which always means new backpacks in this house. This year I am looking for the best kindergarten backpack for my sweet daughter, but am also rounding up options I love for my 2nd grader and preschooler.
This post was originally published in July 2018 and has been updated in July 2020
This post contains affiliate links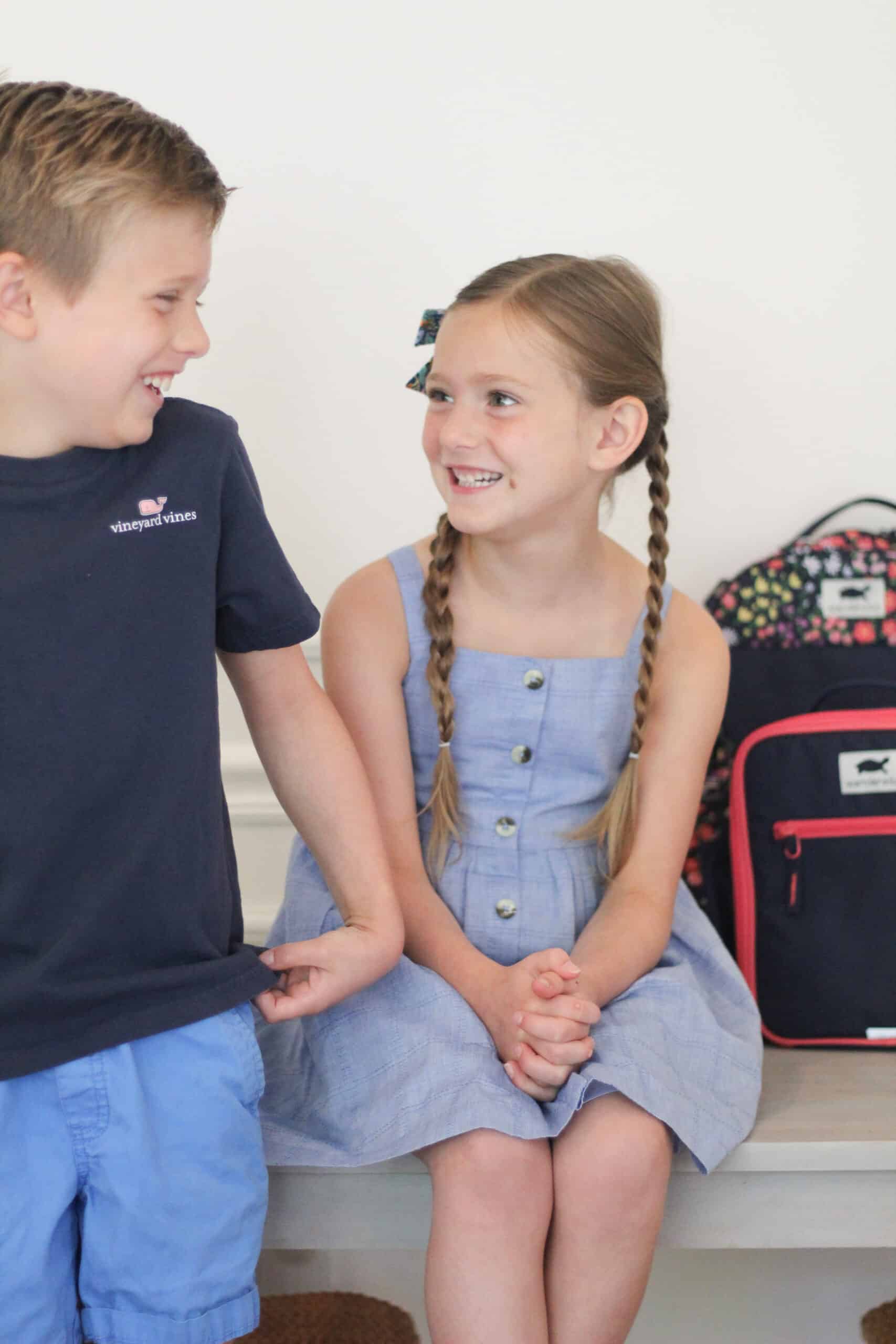 Best Kindergarten Backpacks
So what constitutes the best? I am a mom of 4 and my daughter is going to be my second kindergartener – so although I am not a pro by any means, I have been doing backpacks for about 6 years, and to me they are something I put a lot of thought into (probably too much).
Honestly – how they look and how they function matter a ton to me. They hang in my laundry room and are on my kids every day – so finding something that is cute matters to me both for them and for me. But also they are something you will be filling up and using on the daily so there are certain functional aspects that are so important.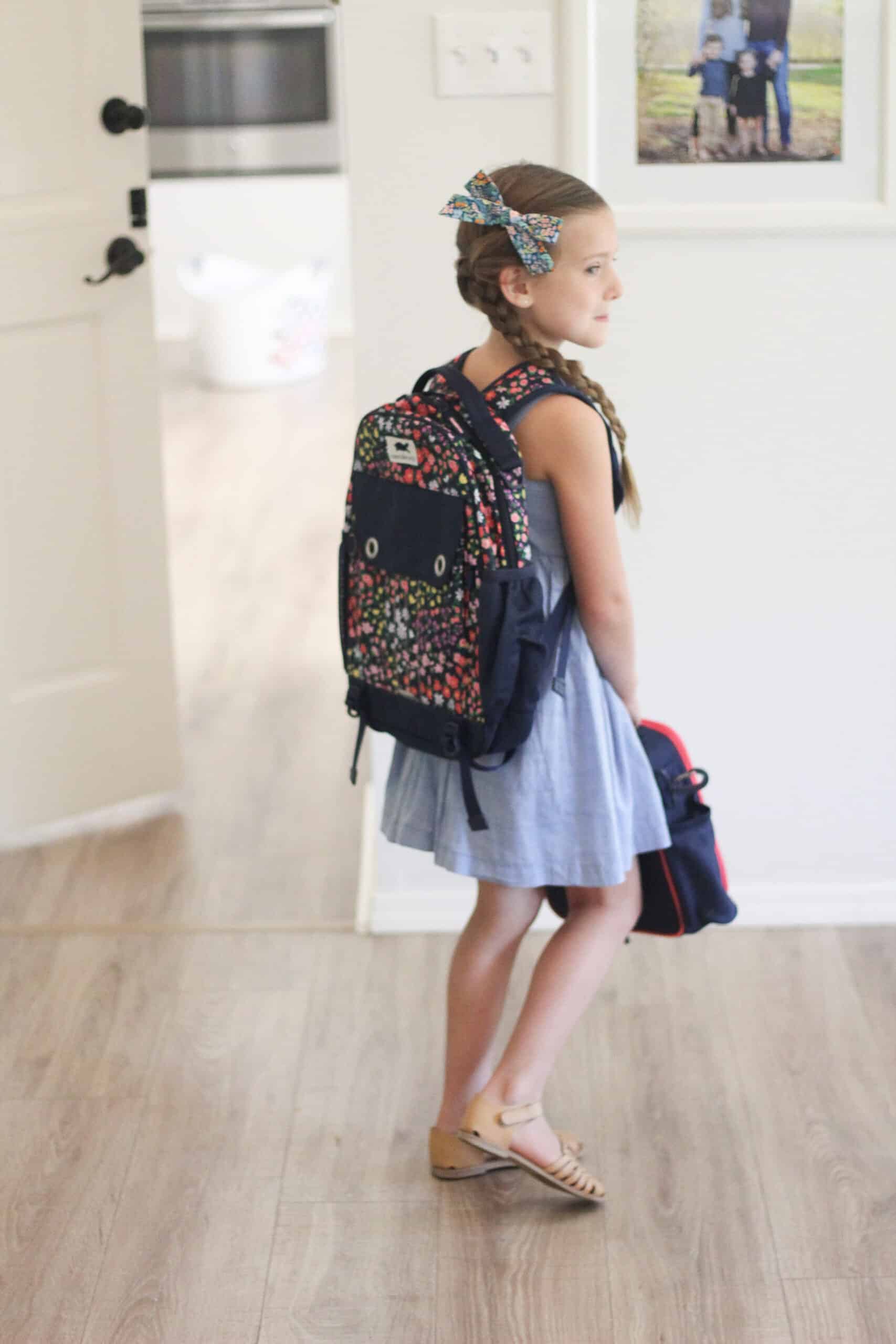 Biggest Things to Pay Attention To
As moms we all have different wants and needs. We all handle school differently – IE – do you send cold lunch, or do your kids eat hot lunch?
That said – for me the biggest things I look at in terms of backpacks are: High quality – I don't need zippers breaking on a kindergarten backpack after a week because they can't handle the little hands.
Water Bottle slots – I tend to gravitate towards backpacks with the water bottle slots on the side that are elastic but no matter what I think them existing is really important.
Large enough for a folder – If a folder can't fit then it is likely not big enough for kindergarten and above.
Cute – I tend to go simple, but I do like to let me kids help pick.
Lunch Box Clips – This isn't a deal breaker but there are several brands that have methods do attach their lunch boxes on the outside so that they don't take up space inside their bags, and I LOVE THAT.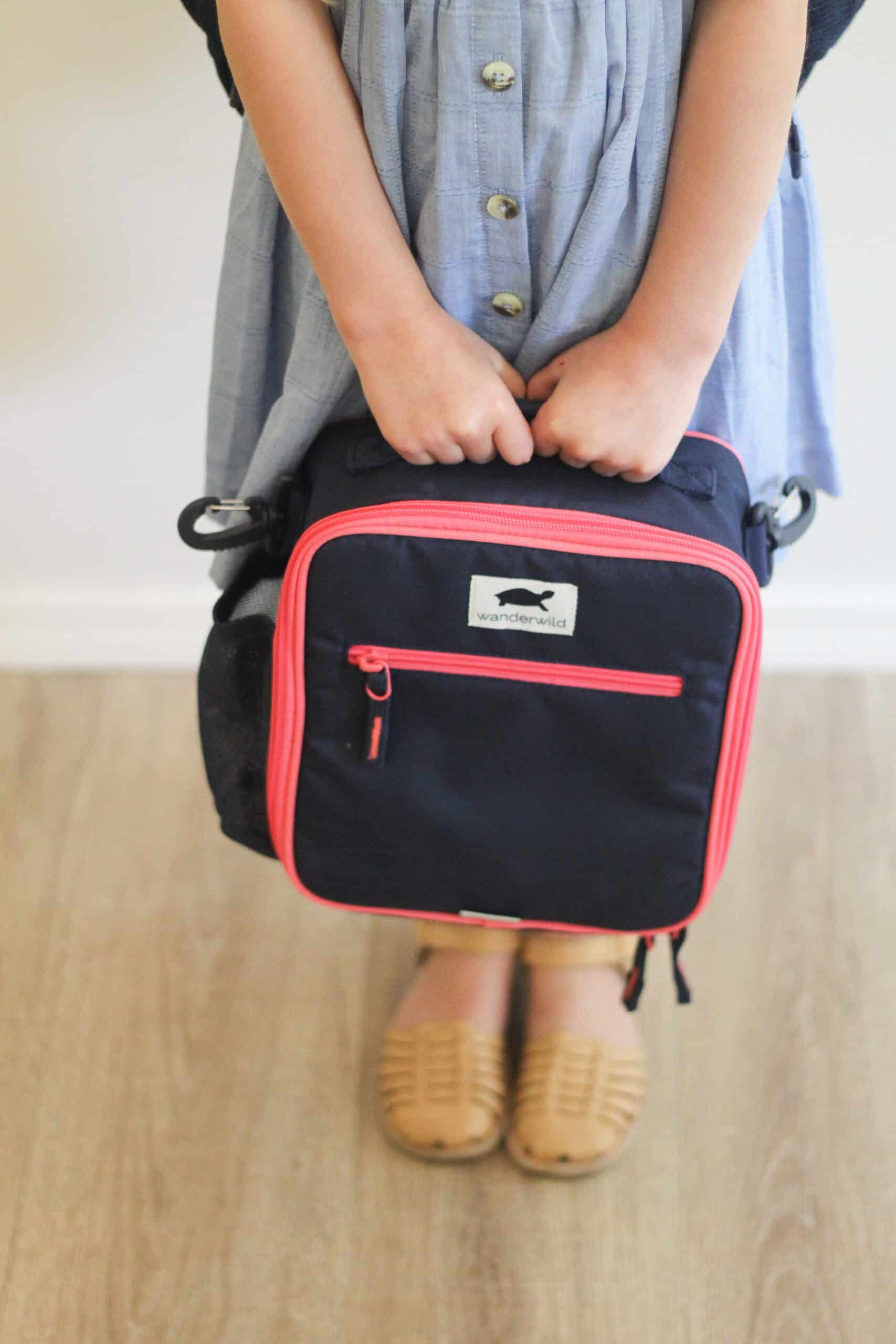 Below I rounded up the best Kindergarten backpacks I could find this year – I will break them down as to why I love them and if I have owned the brand, so be sure to check out the descriptions.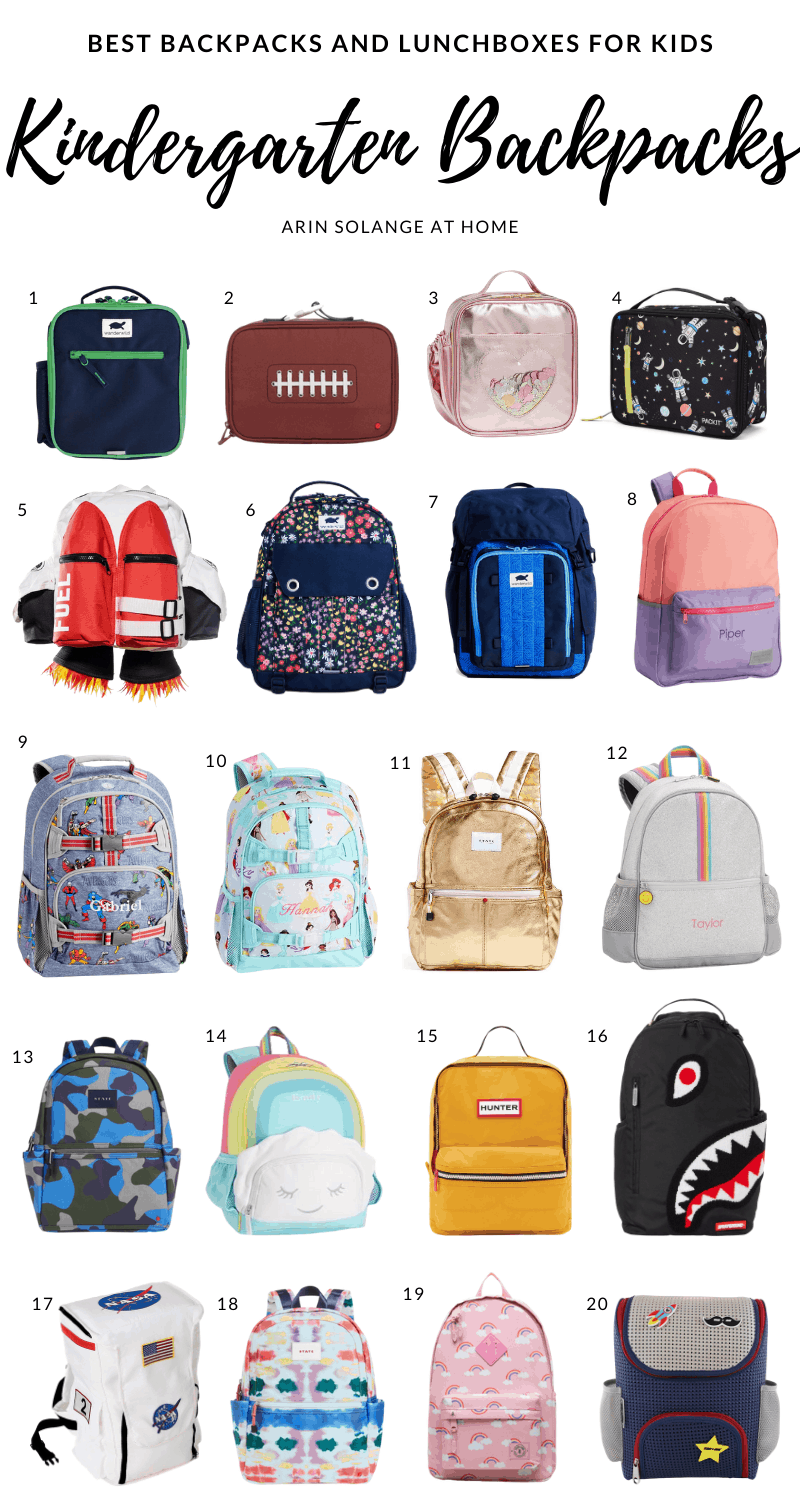 1 | 2 | 3 | 4 | 5 | 6 | 7 | 8 | 9 | 10 | 11 | 12 | 13 | 14 | 15 | 16 | 17 | 18 | 19 | 20
Best Kindergarten Backpacks
Wanderwild Lunchbox – These have added clips on the outside to clip to their backpacks which is a huge win for me – good classic colors that will grow with your child.
Football lunchbox – I have owned a couple of backpacks for my kids in this brand and love them, so hopefully this lunchbox is just as great in quality
Heart lunch box – this has typically been my go to brand and this one is so cute for a little girl. A lot of the time I like to let my daughter be more free in her choice for lunch box.
FREEZABLE lunchbox – this one comes in several prints and is freezable which is so great!
Space backpack – okay this one is a bit out there, but such a fun option for school.
Wanderwild floral backpack – this one goes with the Wanderwild lunchboxes – we personally own this backpack and I am so impressed with the quality and function! It checks all the boxes I look for when it comes to backpacks.
Wanderwild Adventurer backpack – We got this one for my older son so if you have someone in elementary school this one is bigger than some of the others on this post which is nice, but it isn't huge where it will weigh them down!
Glow in the dark superhero backpack – We have this one for my boys and it is so cute. This brand is a go to for a reason – they are great backpacks.
Princess backpack – this is the same as the one above. These backpacks check all the must have boxes.
Gold backpack – my daughter has had this one for almost 3 years and we LOVE it.
Rainbow backpack – this is fun and simple
Blue Camo backpack – we owned this one in a different color way and they are so well made!
Rainbow and cloud – this is DARLING!
Hunter backpack – this is really simple and does lack the water bottle pockets but is darling with great reviews.
Shark backpack – LOVE this one
Tie dye – strongly considering this one for Avé this year – its the same brand as her gold one.
Rainbow backpack – this bag comes in so many different options and is really popular.
Navy backpack – this is a really unique backpack option for kids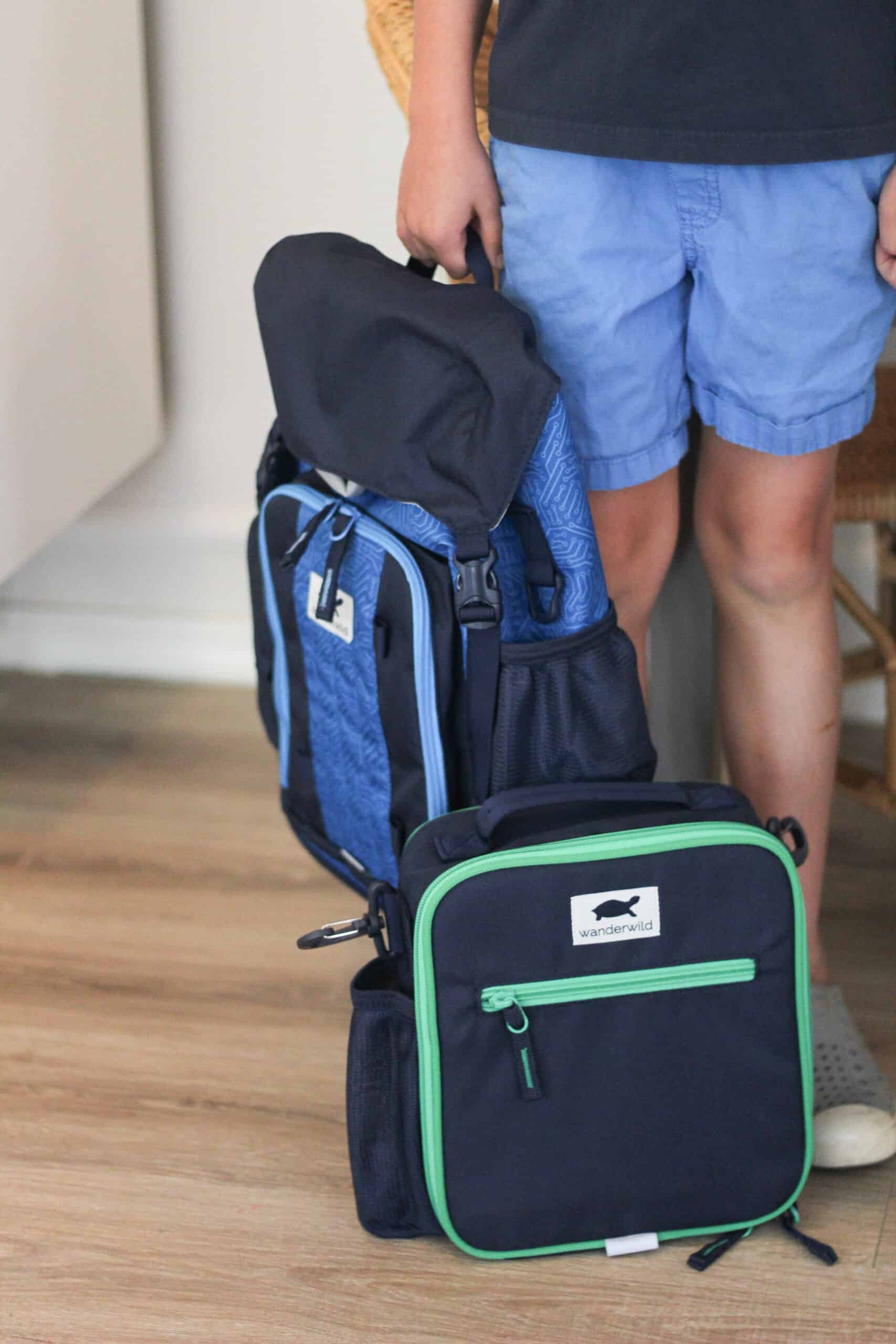 Other Posts You'll Love
Hopefully now you have a great idea for a backpack, but if not – I also have another backpack post linked below that has more great options for kids! So be sure you check that out too. I am also linking to some other posts that might help get you school ready this year!
More Backpacks | Tips on organizing your week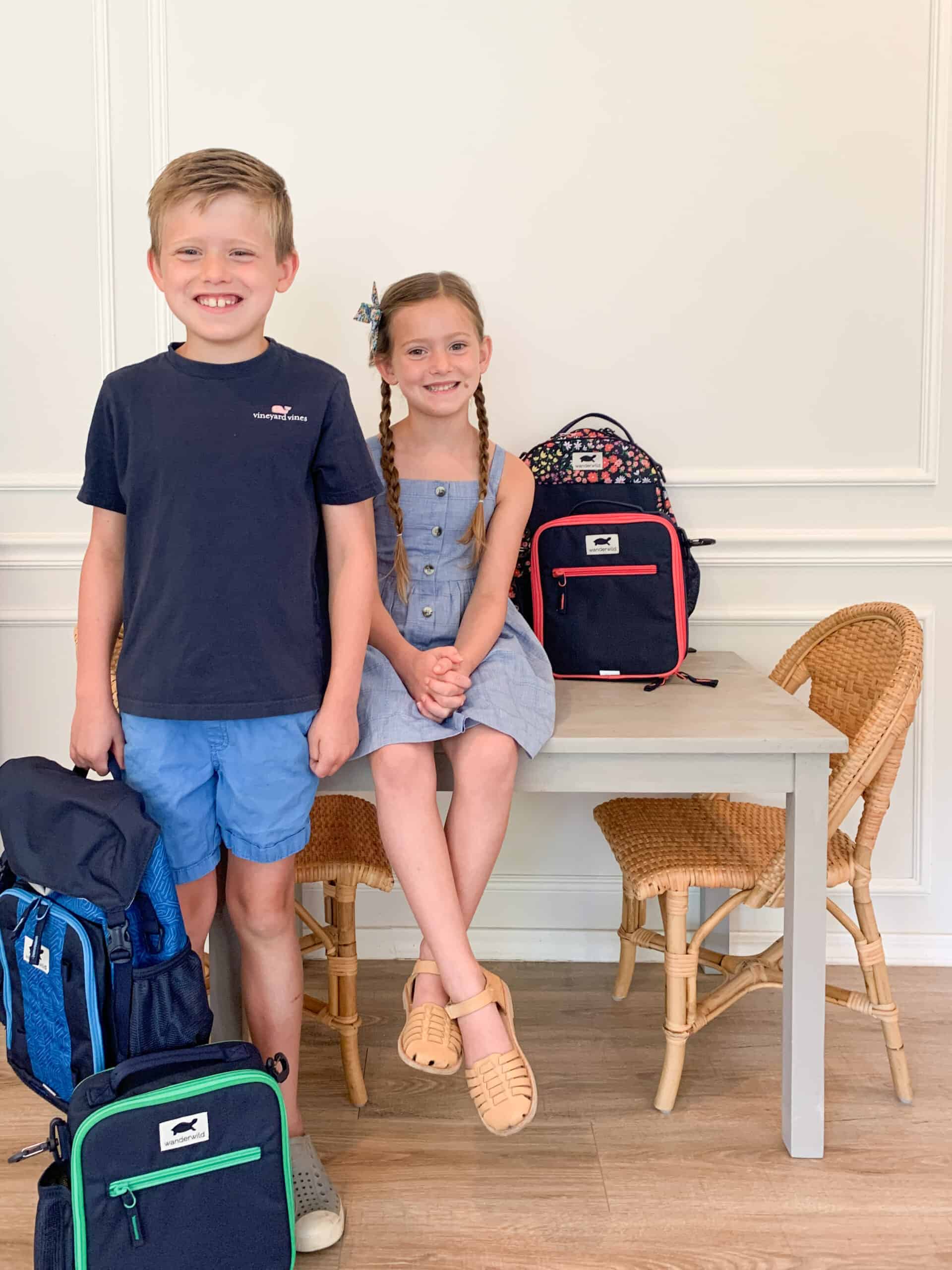 Pin the Photo Below for Later
If you have any trouble finding the best kindergarten backpack always feel free to DM via Instagram (@arinsolange) or comment below, and best of luck to you parents and your children as they start a new year of school!