Another year means the best kids backpacks round up. This is my 5th year rounding these up my favorite backpacks, and I am SO EXCITED about the options I found this year!
This post was originally published in July 2018 and has been updated in July 2022
This post contains affiliate links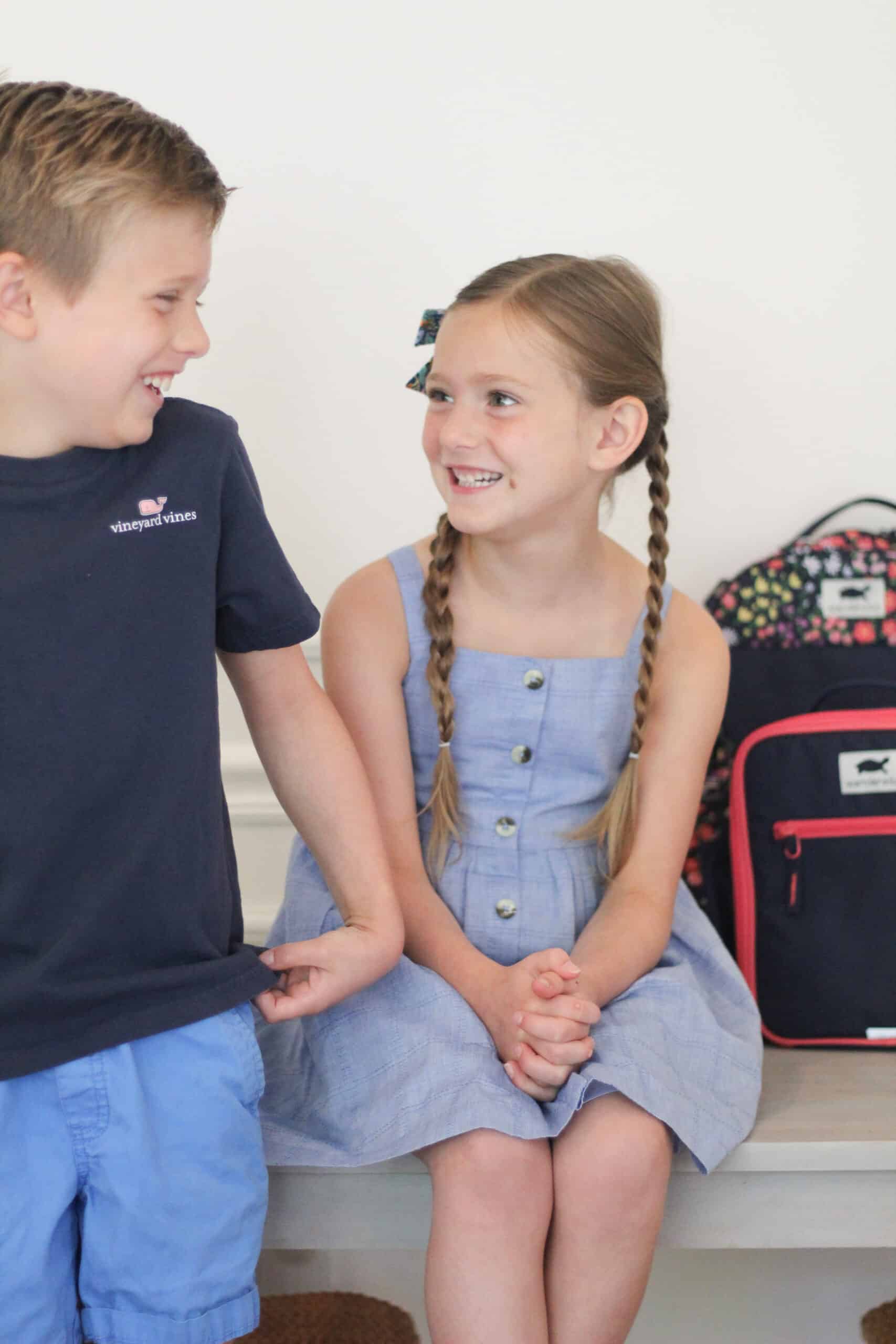 Best Kids Backpacks
I am a mama to 4 kids – this year I am sending kids to 4th grade, 2nd grade, kindergarten, and pre-k. I have gotten the kids so many different backpacks over the years, and feel like I have learned through trial and error what is the best and what is needed.
How do I choose a backpack for my child?
There are a few things I look at when it comes to backpacks for kids. One of them is Size – For younger kids – a smaller size that is both big enough to be useful, while also being small enough for them to handle on their own is HUGE.
As kids get into older grades (think first grade and up) a larger size that can hold books, folders, and such is more helpful. They can typically handle the backpack being larger.
I also ALWAYS look for at least one outside water bottle pocket. I feel like that is of HUGE importance for kids of all ages, and I basically won't consider a backpack without it. I tend to think the backpacks that have those pockets with elastic on them are the best.
Pockets – I also am a huge fan of at least 2 pockets in a backpack. I love to have the small front pocket for things like my sons epi-pen that I don't want in his larger pocket.
Last – there are other features that can be helpful but you have to weigh your situation – IE – some allow you to hook your lunchbox to the outside. That is incredibly helpful for some, and for other kids they will never use the feature. Some backpacks also have a tablet or laptop sleeve inside – pending your kids situation that might be very helpful.
Fashion with Function
Honestly – how they look and how they function matter a ton to me. I LOVE my kids backpacks to both be cute and functional. I have to look at them daily, so I try to work with my kids to find an option that they will love and will fit their personality, while also not hating it myself.
This years round ups were PERFECT for suiting both aspects of things, and I think as a mom, you are going to love what I found.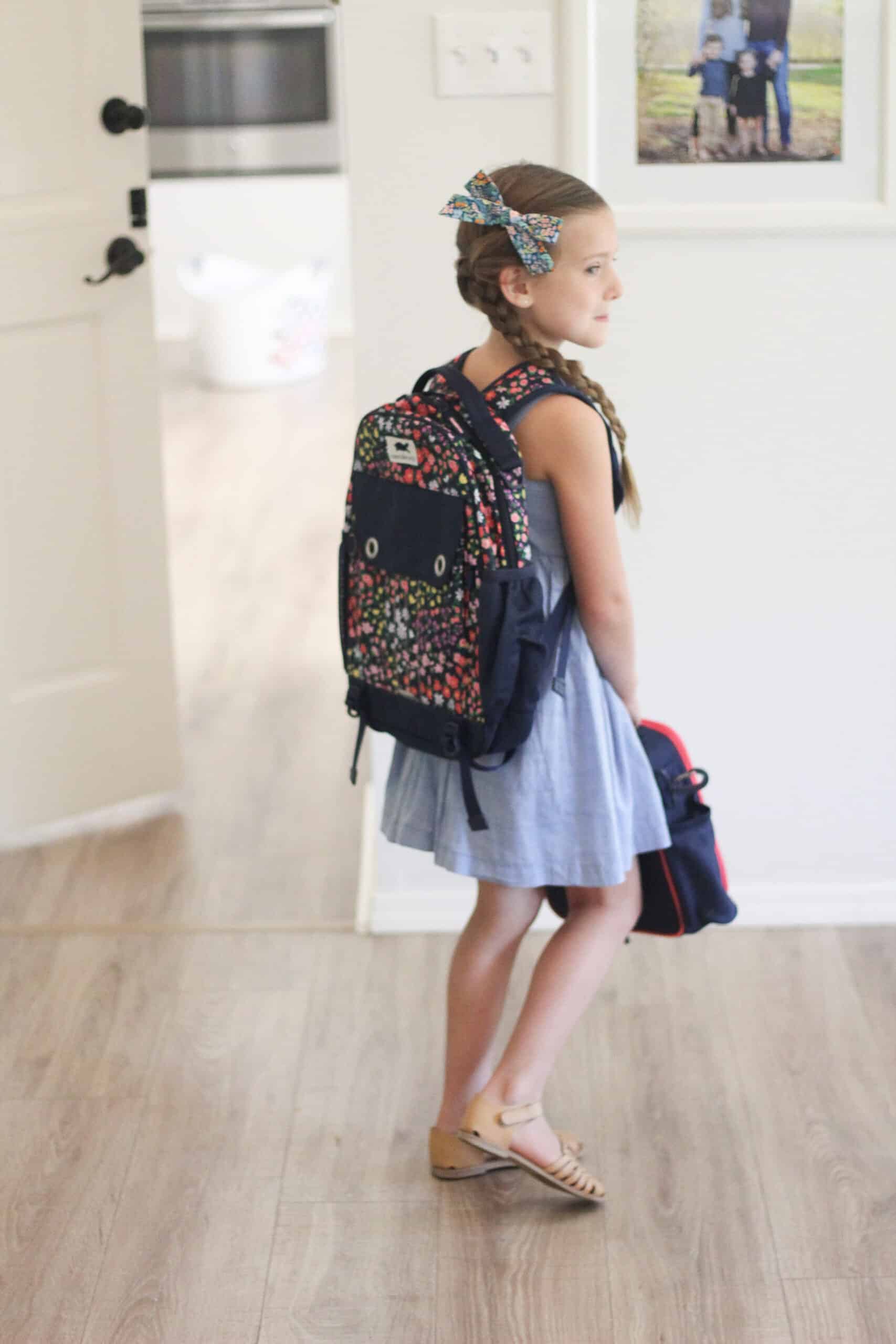 Best Backpacks for School
As moms we all have different wants and needs. We all handle school differently – IE – do you send cold lunch, or do your kids eat hot lunch?
That said – for me the biggest things I look at in terms of backpacks are:
High quality – I don't need zippers breaking on a kindergarten backpack after a week because they can't handle the little hands.
Water Bottle slots – I tend to gravitate towards backpacks with the water bottle slots on the side that are elastic but no matter what I think they are really important.
Large enough for a folder – If a folder can't fit then it is likely not big enough for kindergarten and above.
Cute – I tend to go simple, but I do like to let my kids help pick.
Lunch Box Clips – This isn't a deal breaker but there are several brands that have methods do attach their lunch boxes on the outside so that they don't take up space inside their bags, and I LOVE THAT.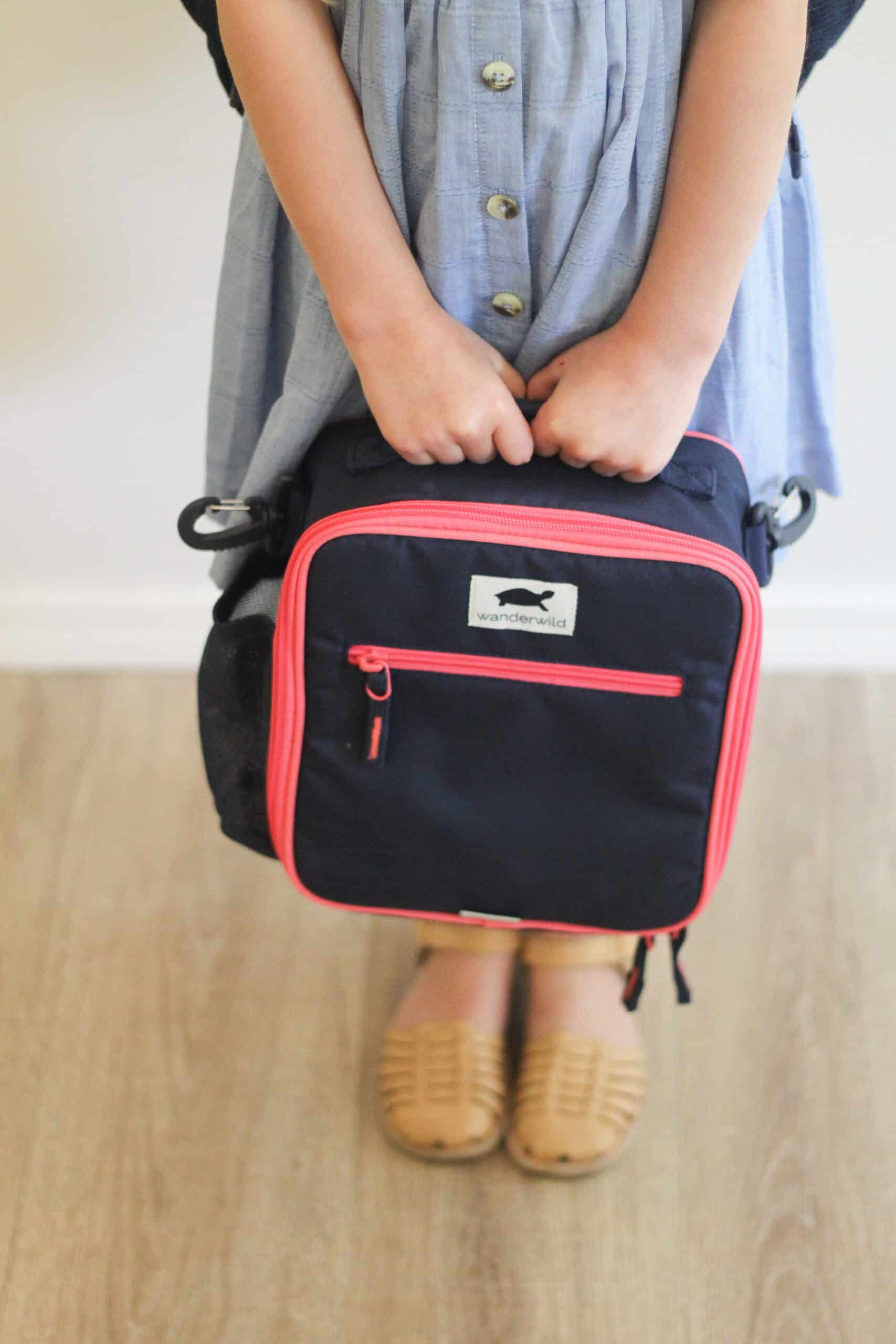 Below is my round up of the best kids backpacks for this year! I hope you love them and you and your kids find something that makes both of you happy!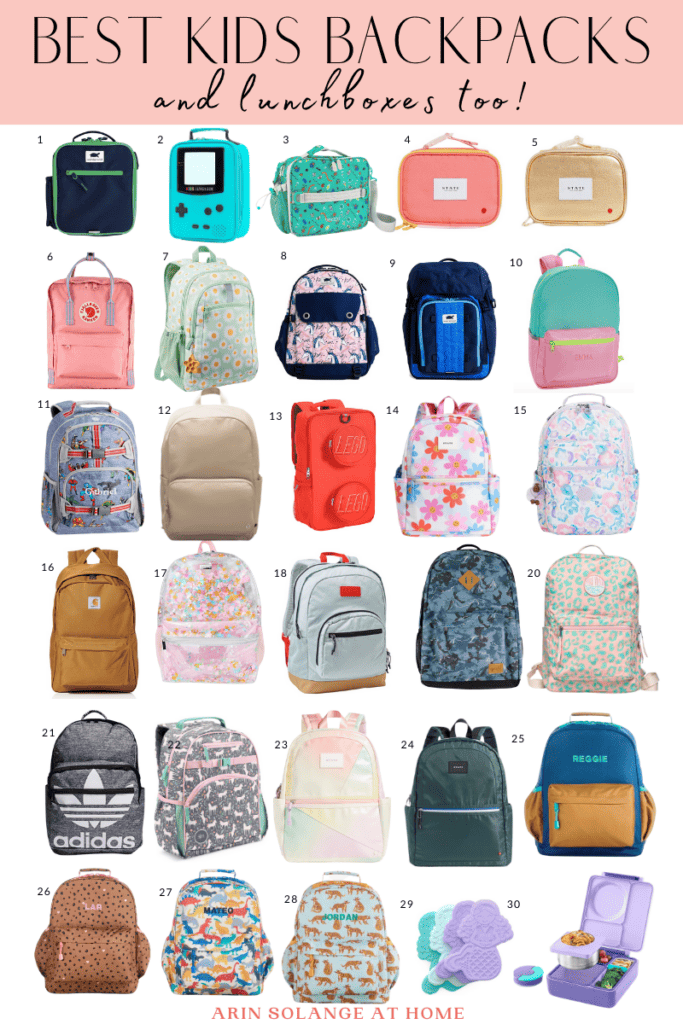 1  |  2  |  3  |  4  |  5  |  6  |  7  |  8  |  9  |  10  |  11  |  12  |  13  |  14  |  15  |  16  |  17  |  18  |  19  |  20 | 21 | 22 | 23 | 24 | 25 | 26 | 27 | 28 | 29 | 30
Shop the Best Kids Backpacks Below
My Number 1 Mom lunch box suggestion to go with any and all of this is to get this Bengto – we use it every single day. I don't get fancy but it makes it easy to pack lunches with no baggies.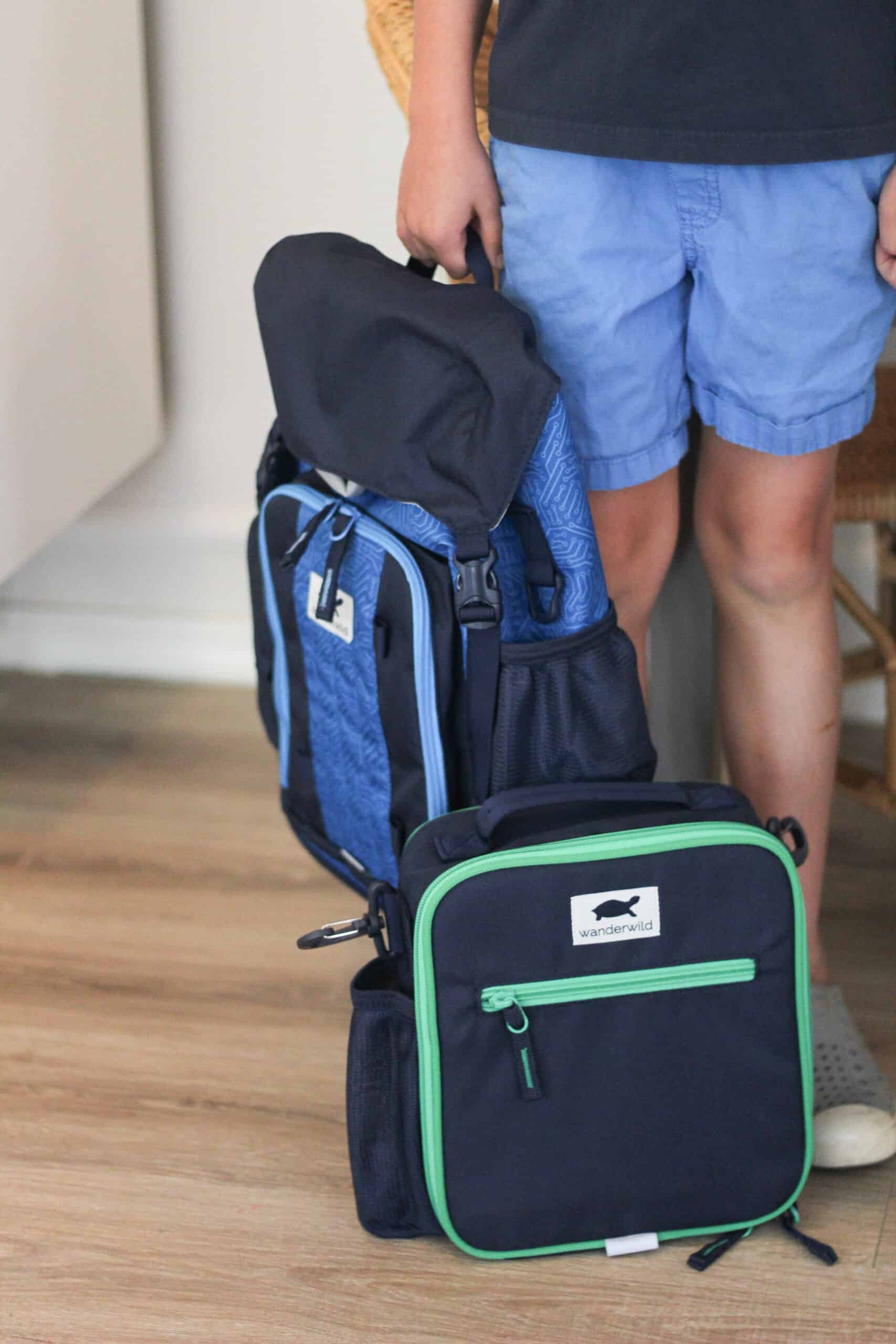 Other Posts You'll Love
Hopefully now you have a great idea for a backpack. I am also linking to some other posts that might help get you school ready this year!
Tips on organizing your week | Beddys Bedding Review | Girls Fall Clothes | Boys Fall Clothes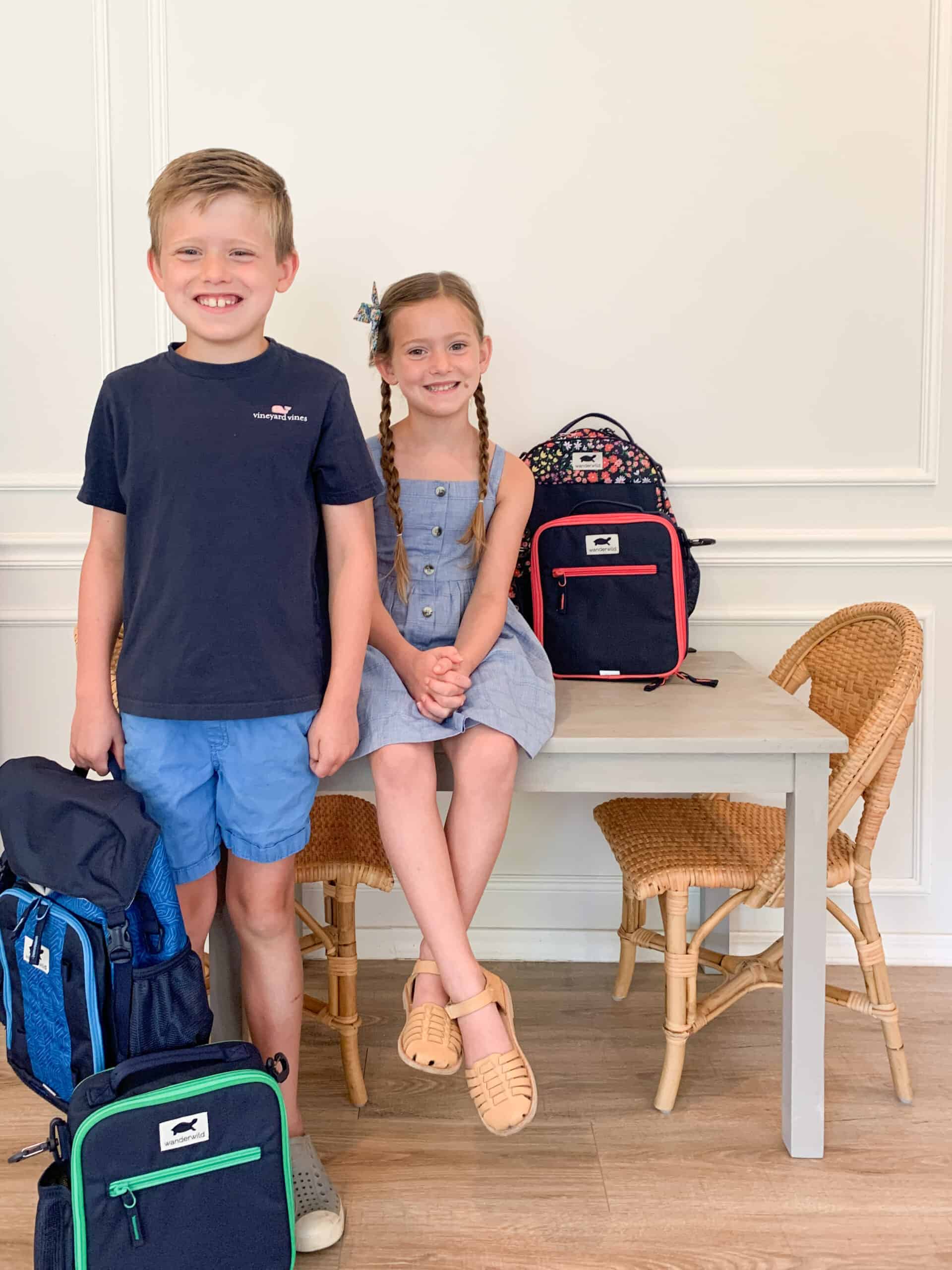 Pin the Photo Below for Later
If you have any trouble finding the best kids backpacks always feel free to DM via Instagram (@arinsolange) or comment below. And be sure to follow me on Tik Tok for more back to school tips! Best of luck to you parents and your children as they start a new year of school!