As a mom to a 10-year-old son, Jack, I've searched high and low for the best gifts for any occasion. Jack just celebrated his 10th Birthday in October and as my oldest this birthday hit me harder. He is officially in double digits and somewhere between kid and pre-teen. This age group can make gift-giving seem a bit daunting. I've rounded up 40 of the best 10 year old boy gifts from wow-worthy gadgets to educational toys and everything in between. You'll find the perfect gift for your favorite guy.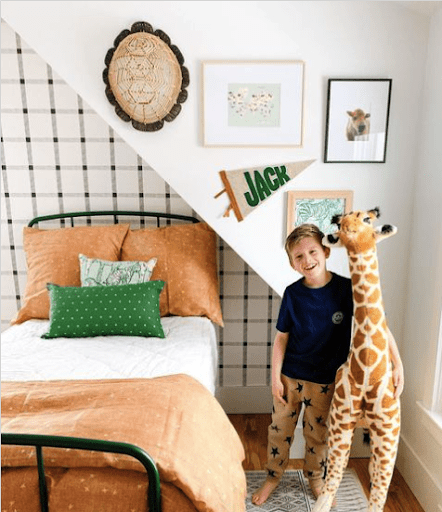 This post may contain affiliate links.
10 Year Old Boy Gifts: 40 Toys Boys Will Love
Ten-year old boys are at an age where they are on the cusp of becoming a pre-teen. Socially, they want to spend more time with friends playing and less time with their family. Play is still very important developmentally, but don't be surprised if they pass off their hot wheels to their little brother and opt for video games instead.
It can be challenging to pick out the just-right gift for this middle childhood age. You don't want to buy a toy that may seem too young, but at the same time, you want to protect their childhood for as long as possible.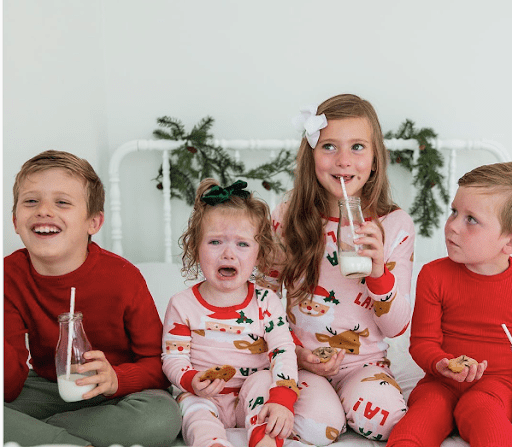 As a boy mom, I've seen how my son has a specific interest that is very different from his brother with a completely different personality. Not every toy is going to be a fun gift for all ten year old boys. The good news is that I've created a curated list of popular gifts in different price points with varying interests to give you the absolute best gift ideas for 10 year olds.
Gift Guide Central
Before I share my great ideas for 10 year old boy gifts, I want to let you know that I have gift guides for all of the special people in your life. You can check out my gift guide hub if you need help finding inspiration for anyone else on your list.
I try to make sure I keep a good mix of practical and fun presents with different price points for all of the people in your life.  You can also find some creative ideas to make your home holiday ready on my Instagram (@arinsolange) and Tik Tok (@arinsolange).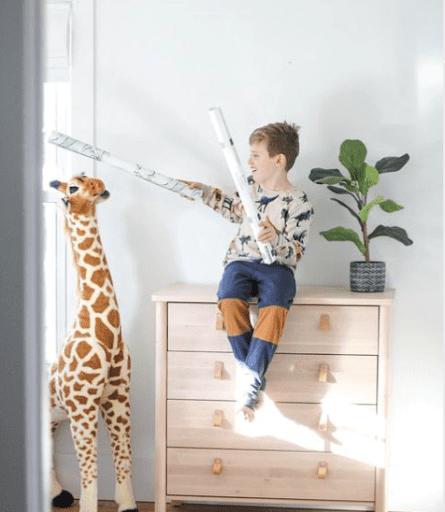 40 Gifts For Any Occasion For Your 10 Year Old Boy
I've broken down this list into 5 major categories that includes the following: active and outdoor toys, electronics, games, STEM toys, and books. There is a mixture of both,  educational and fun toys that will be a good choice to give to any 10 year old boy for any occasion.
Active & Outdoor Toys
The best thing about outdoor toys is that kids of all ages can join in on the fun.  A lot of the outdoor games aren't limited to a specific age and can include both older kids and younger kids. Outdoor toys also encourage both, play and exercise, which are key for a child's development.  
As your kids grow into big kids, they'll be wanting to have a bit more independence. Outdoor play is a great way to give that independence in a safe environment. These great gift ideas will continue to encourage childhood play and be used in the years following. Here are my favorite outdoor toys to be given for 10 year old boy gifts.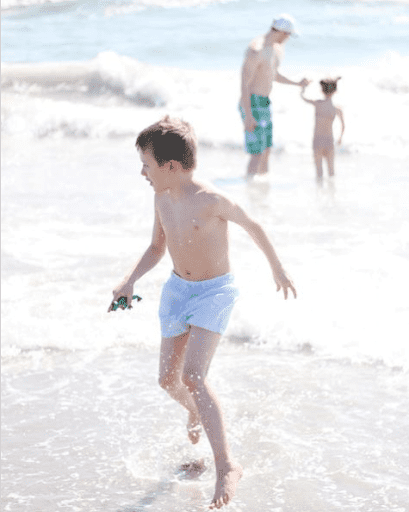 This Segway Ninebot Electric Scooter is a great toy for a boy who enjoys being outside. This has been high on our list for Jack.  We live in a great area of town where kids all play at each other's houses.  With this scooter, it can reach up to 10 mph and travel up to 6.3 miles. 
Granted, I wouldn't want Jack going that far away from home, but it would be nice for him to be able to zip down the block to his friend's house. There is a handbrake system and recovery brake for those who worry about the safety features. The scooter also folds up for easy storage. But, my favorite feature is that this is a toy that can grow with him as he gets older.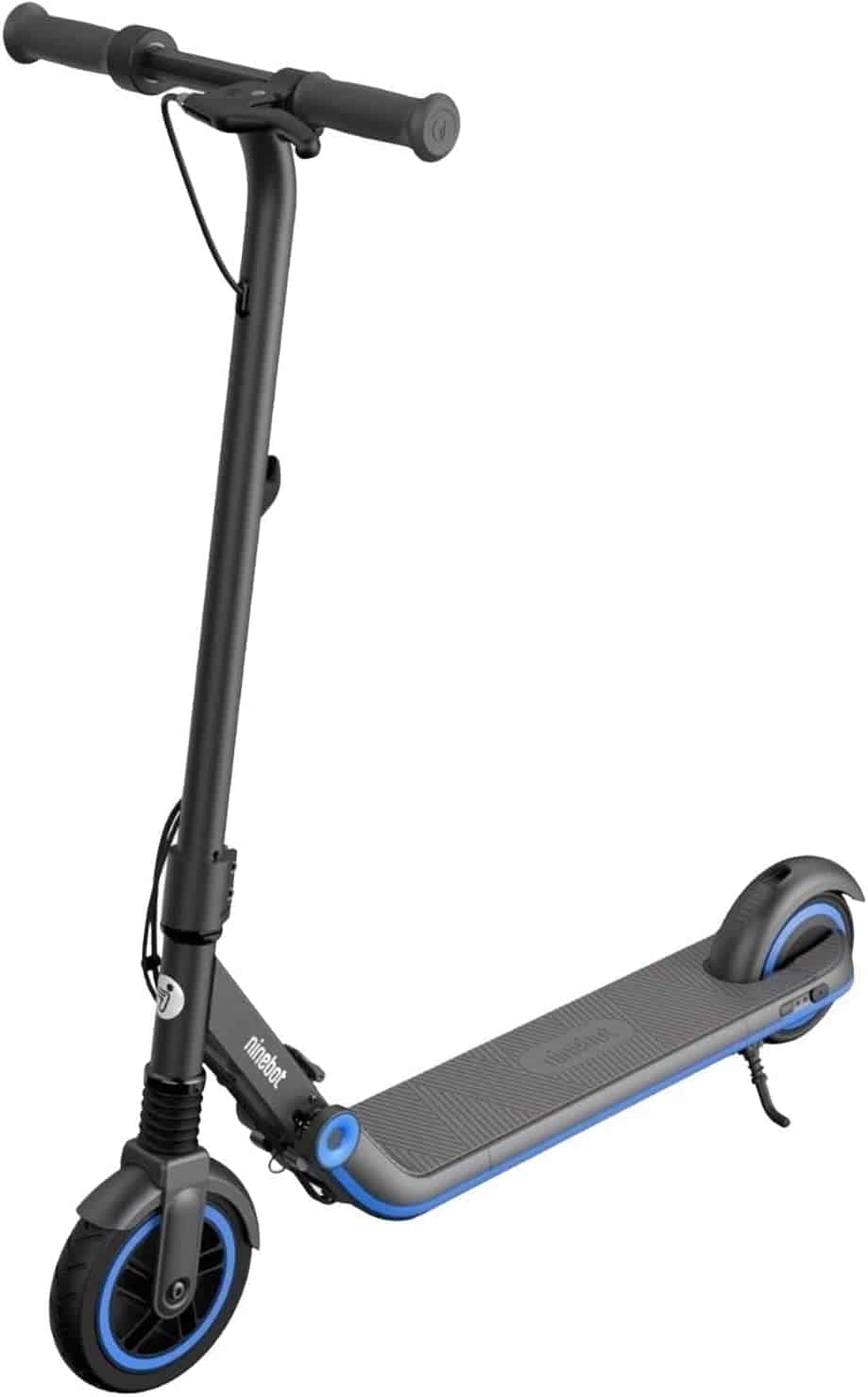 Roller blades are another gift that is perfect for any boy who loves spending time outdoors. When I was a kid we had so much fun and had skating parties all the time. Whether we were skating in an unfinished basement, playing street hockey, or spending the night at the roller rink, we lived in our roller blades.
These roller blades are a good gift because they fit up to 4 sizes per pair. So, when your son's feet grow for the second time in less than 2 months, you'll be happy to know that his roller blades will still fit him. Another fun feature is the skates light up for those nights at the rink.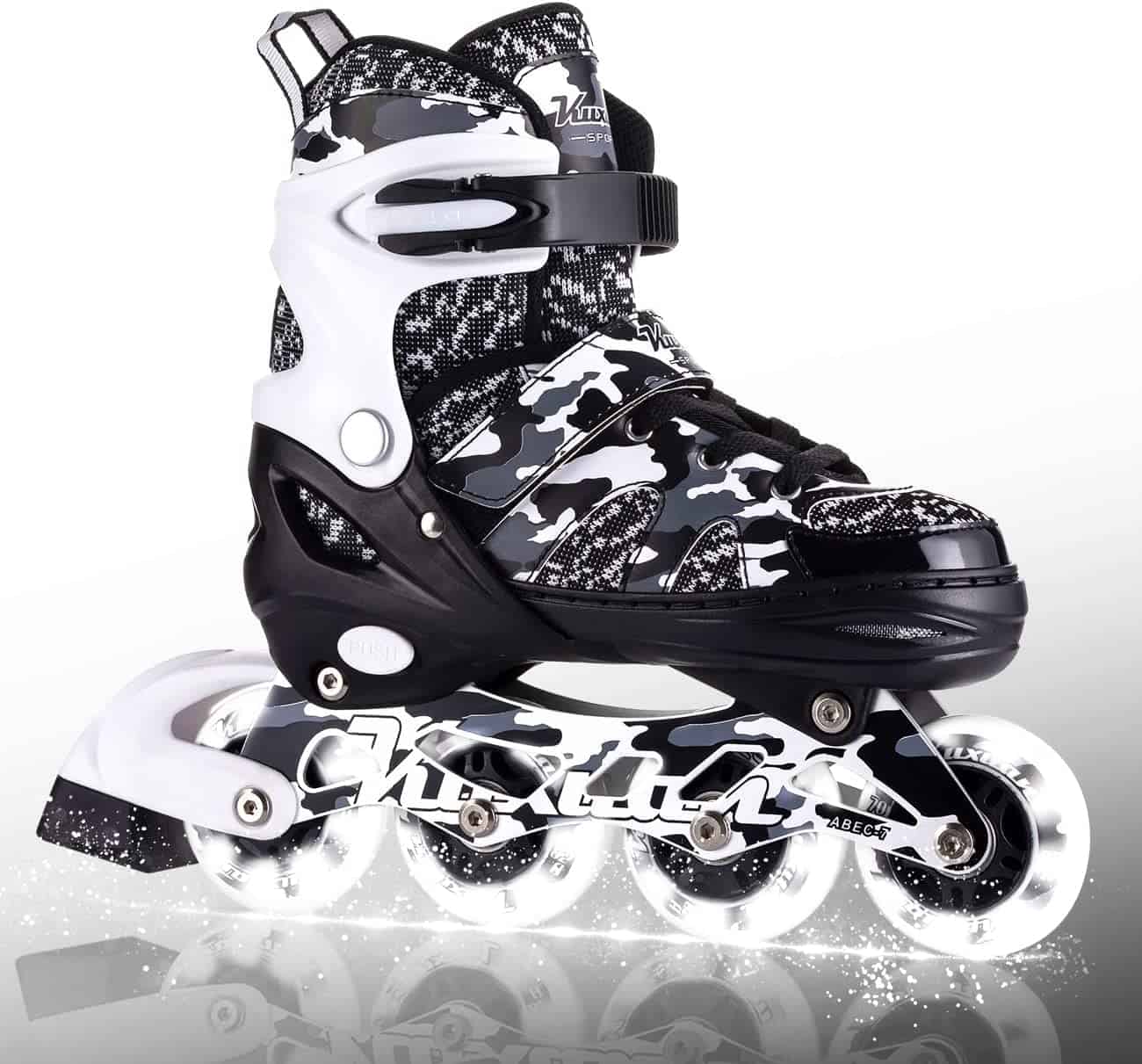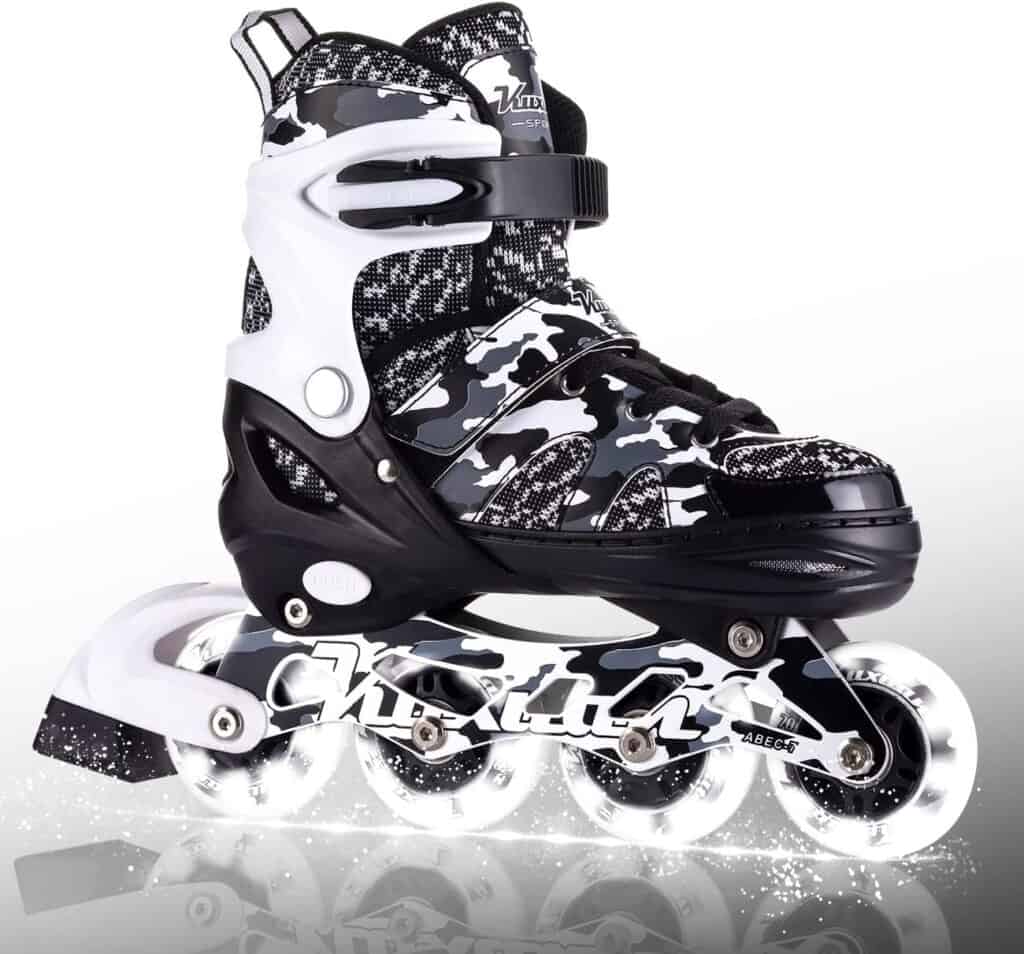 Believe it or not, but kids need to have the right size bicycle for their height. As your son grows, chances are he'll need a new bike that fits him better than his starter two-wheel bicycle.
This Royal Baby Freestyle kid's bike comes in different colors and sizes.  It was designed after a BMX sports bike for ultimate fun.  Take it to skate parks and try it out on ramps or hit up a trail and take it off roading.  It is extremely versatile and a great way to encourage 10 year old boys to spend time outside.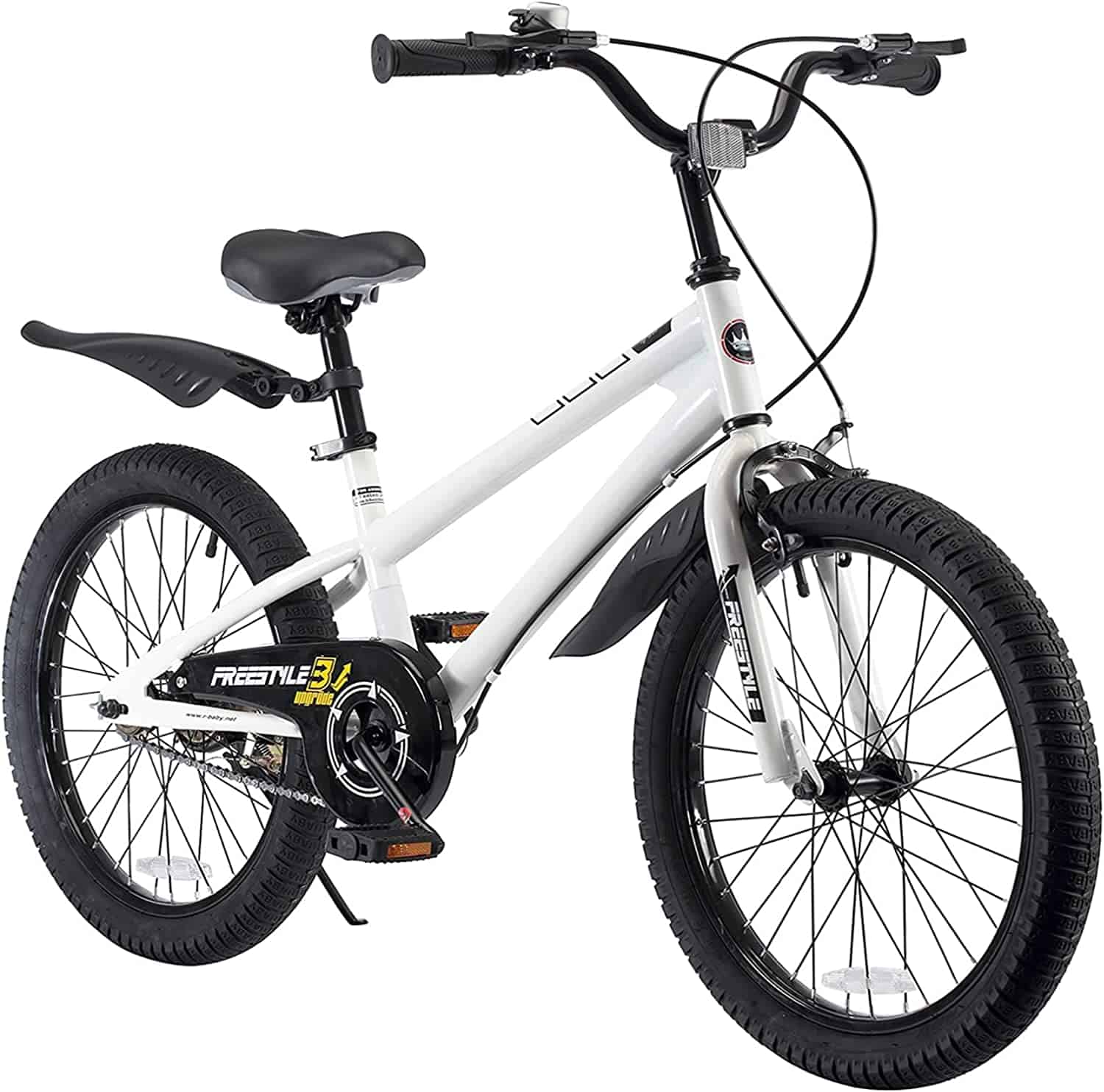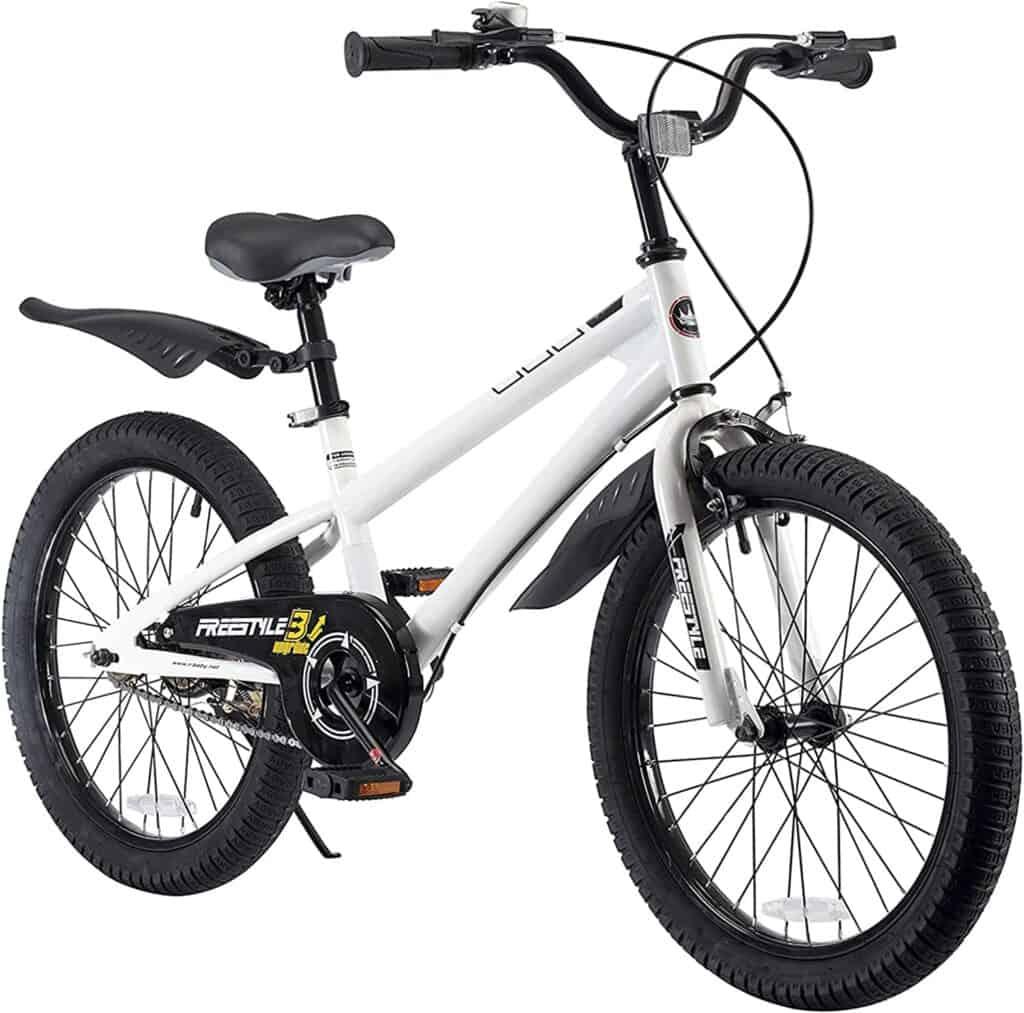 This stand up surf swing is the best thing you can add to your play set to make it much more age appropriate as your son grows. If you don't have a play set, the Swurfer can also hang from a tree.
Boys can practice their balance and improve their strength as they stand on the swing. It can accommodate up to 200 pounds so parents can get in on the fun too if they want a great core workout.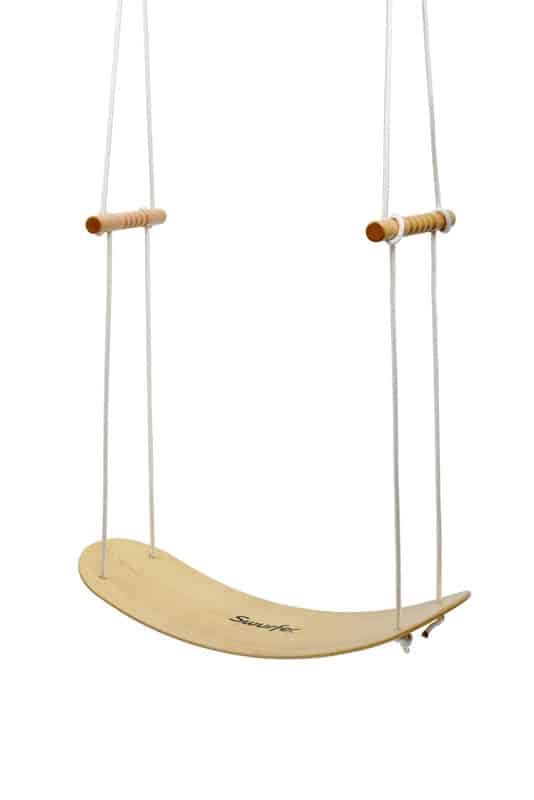 If you grew up in the 90s, then chances are you had a laser tag set and found yourself playing it in your friend's basement every winter. In the summer months, you'd take that laser tag set outside and would yell at each other to stay within bounds.
Now, laser tag games have improved and you can get multiple teams involved. With the ability to have night vision flashlight, invisibility mode, target vests, and extended shooting ranges, you'll have the ultimate backyard battle.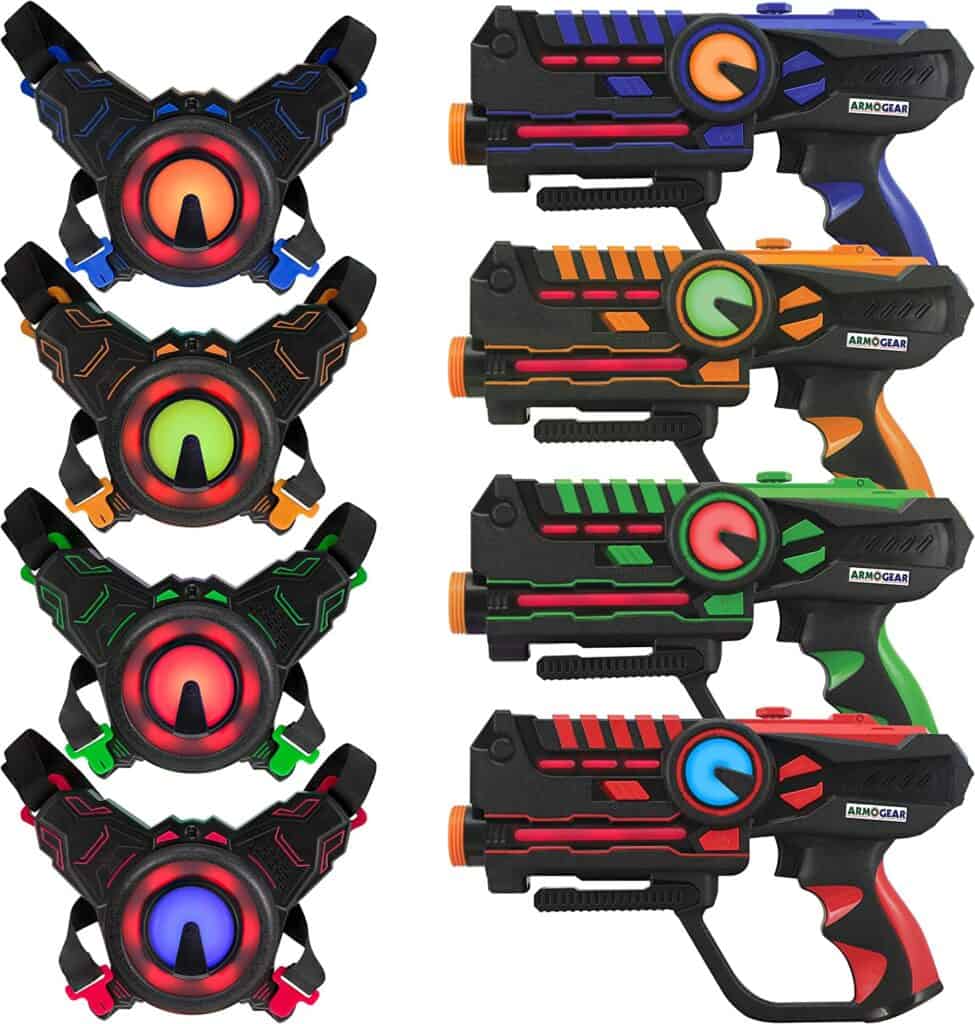 Capture the flag is the ultimate outdoor game. To complement your laser tag game, pick up this Capture the Flag Glow Edition. This would make a great birthday gift for those who celebrate in summer.
Your son can have an outdoor party and play laser tag, capture the flag, and street hockey. With up to 16 players, there is plenty of room for the whole neighborhood to get in on the game.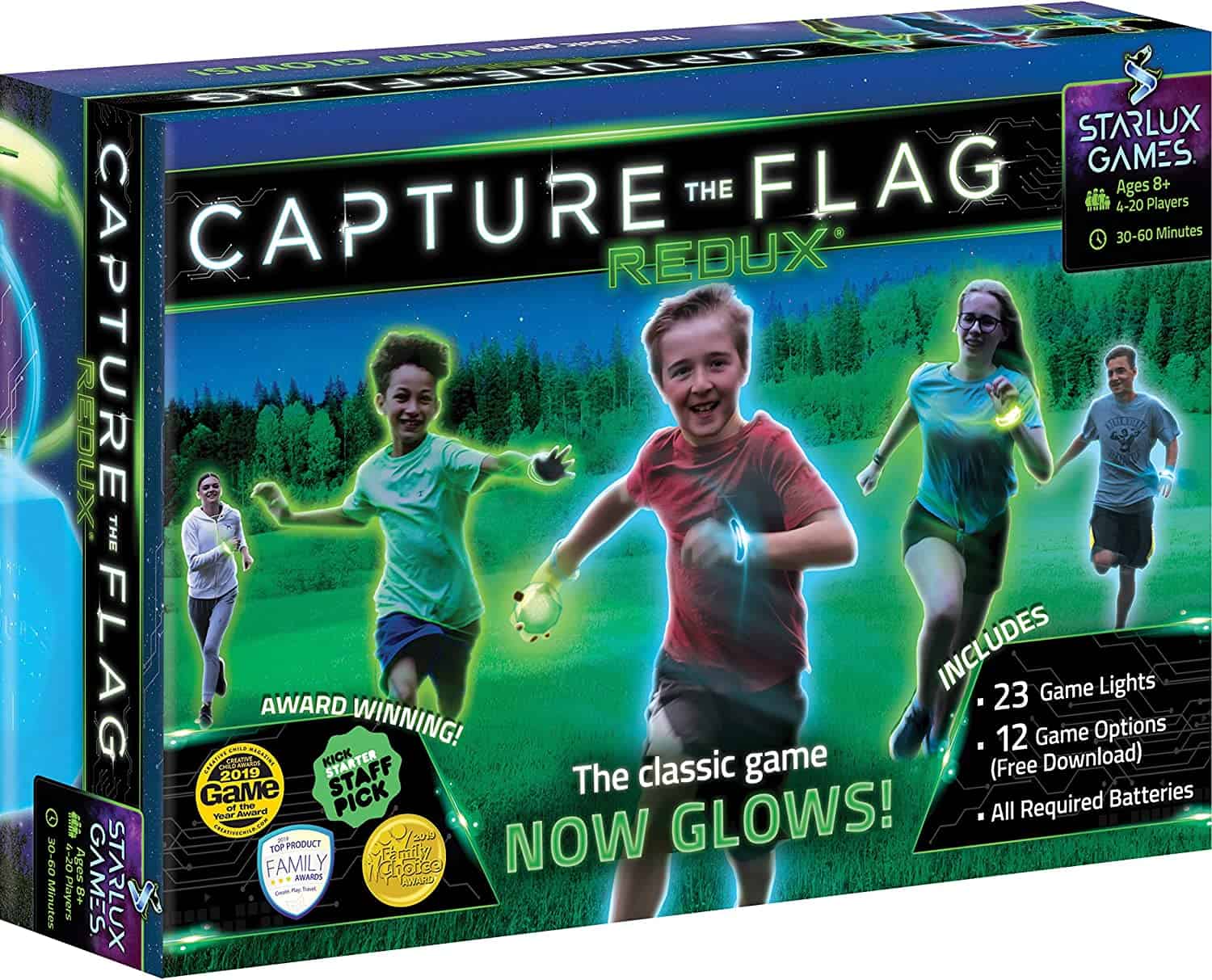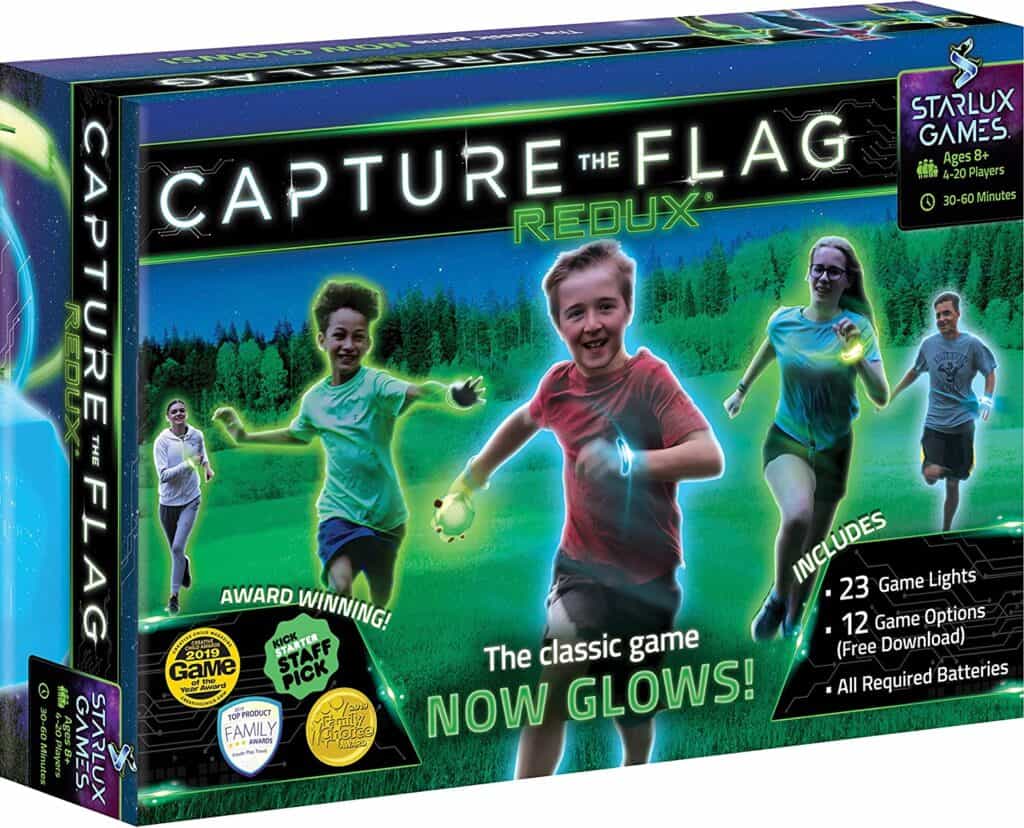 If you or a loved one has purchased a bicycle, skateboard, scooter, or rollerblades for their favorite 10 year old, you'll need to make sure you have the right protective gear. This helmet by Thousand meets safety standards for riding any and all wheels.
There is an adjustable dial fit system that grows so you won't need to buy a new helmet every year.  As an added bonus, the company will replace the helmet for free if there is ever an accident. This is one of those useful presents that your child may not necessarily be excited about, but is necessary to have fun and stay safe.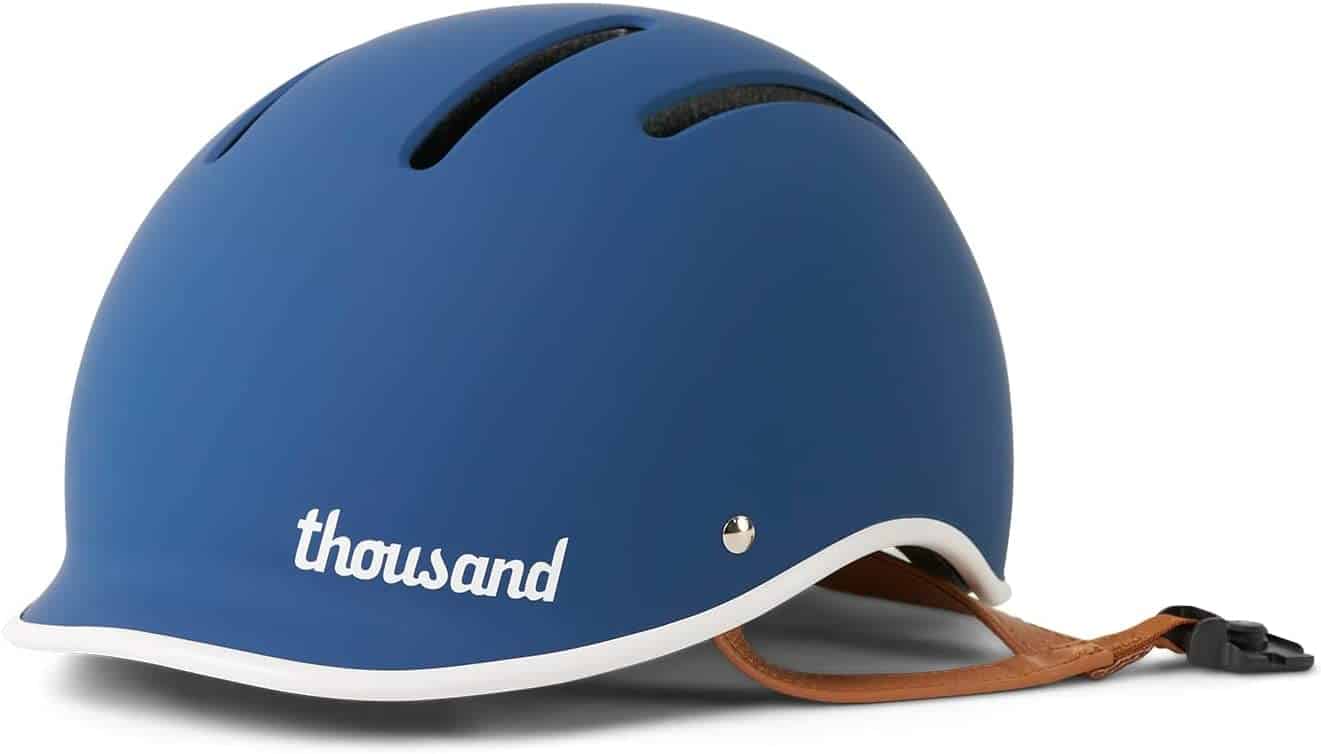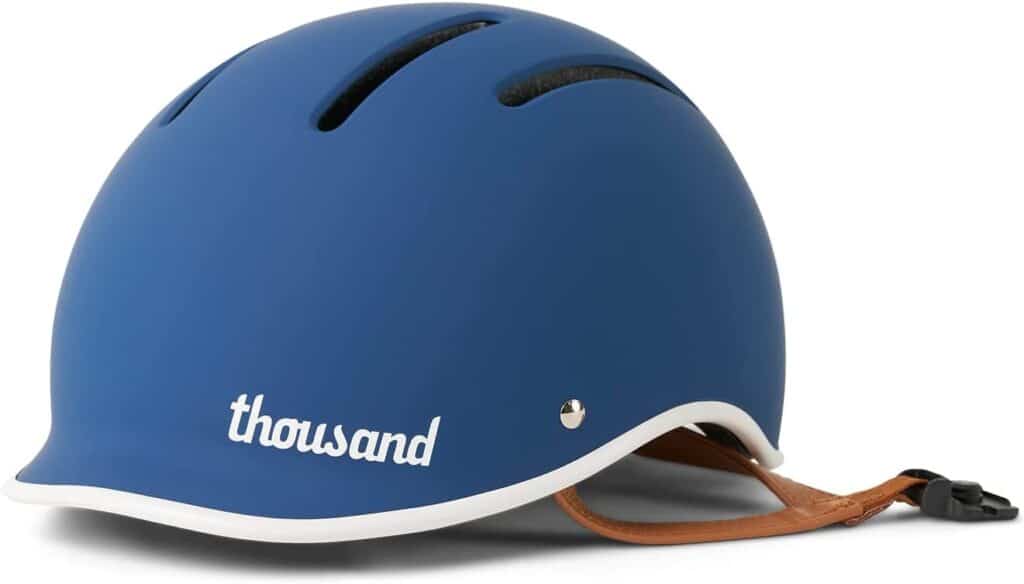 For the basketball lover in your life, this glow ball is the best toy. Night games can be challenging if you don't have a lighted court. The glow ball gives off 30 hours of light and is impact activated with each bounce.
 So if your light is limited, you'll still be able to see the hoop from the glow of the light. It is the same size, shape, and weight as an official size 7 basketball for a realistic experience.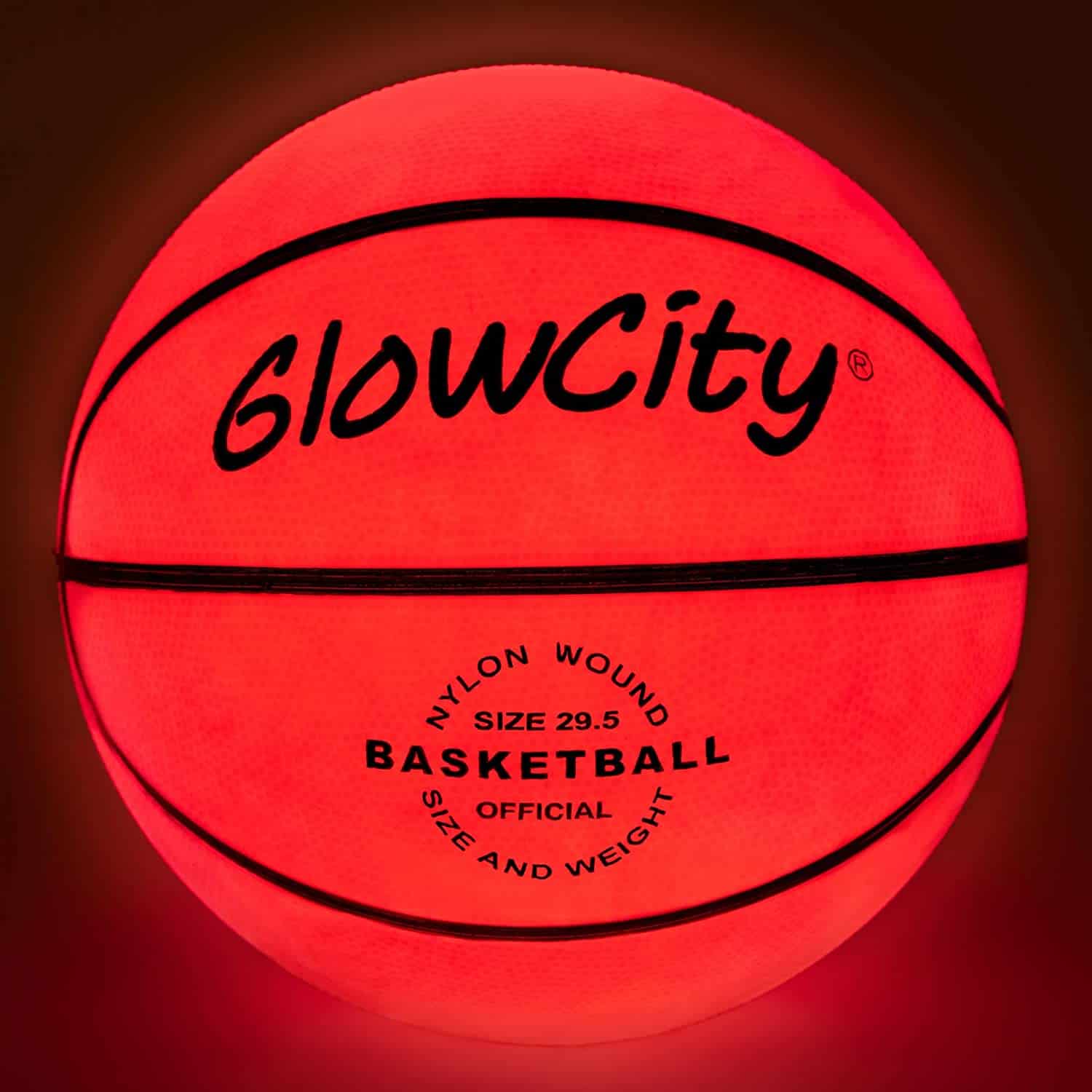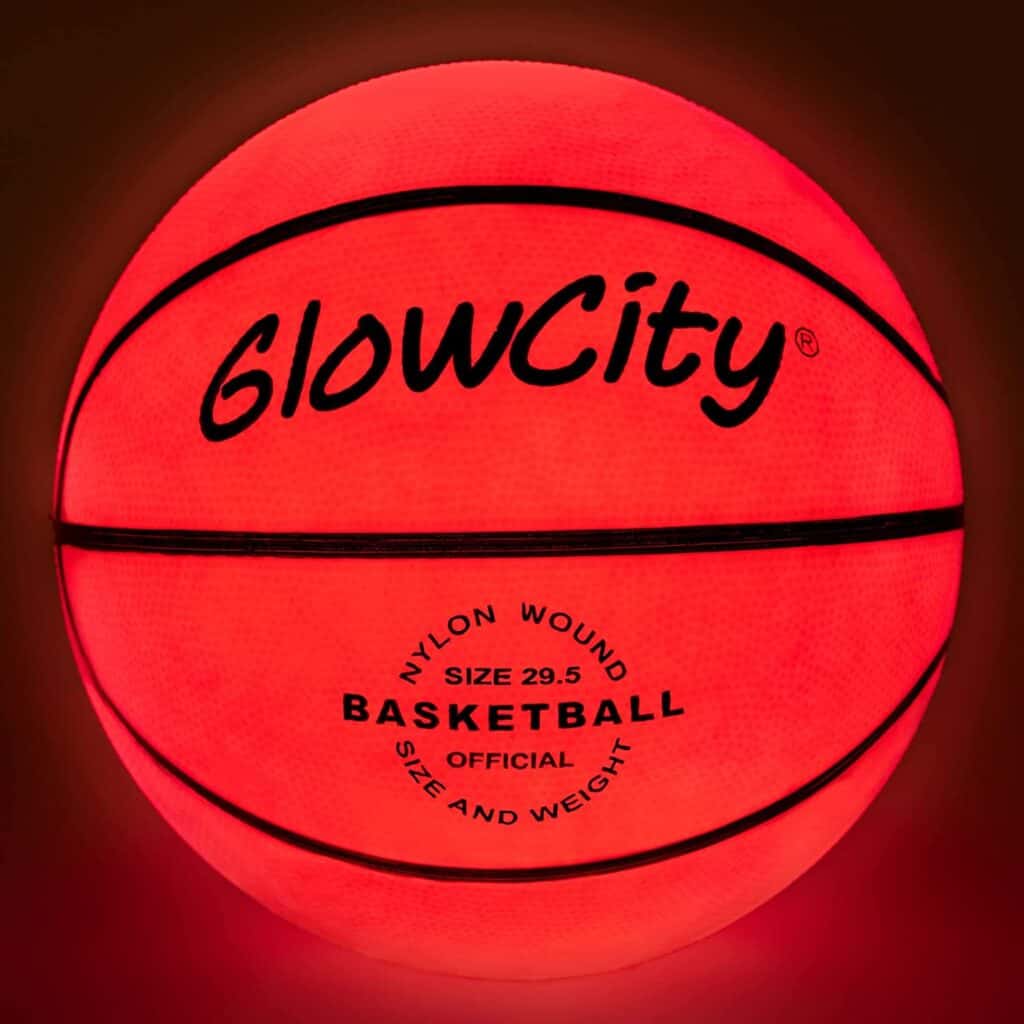 Kid Electronics
It may be safe to say you can never go wrong with electronics for 10 year old boy gifts. I'm not sure if their obsession for electronics is embedded in their DNA or what, but you'll be guaranteed to have a hit with this next list. 
We try not to spend too much time on screens, so I wanted to find a few items that were still considered electronics but could be used in a "screen" free play.
The Nintendo Switch is most definitely considered a screen in our house. This gaming system is loved by Jack and honestly something he has a hard time putting down most days. I do appreciate that you can involve other members of the family with multi-player games, and that this console can be both handheld or connected to your main TV.
There is about 9 hours of battery life for play but overall that can vary depending on the game you play.  With tons of options for video games, you'll have a hard time finding one that your son won't like.  
While electronics can get a bad name, I will say that the Switch is great for hand-eye coordination and fine motor skills. This is one of those sure toys that will be used for years after and well loved.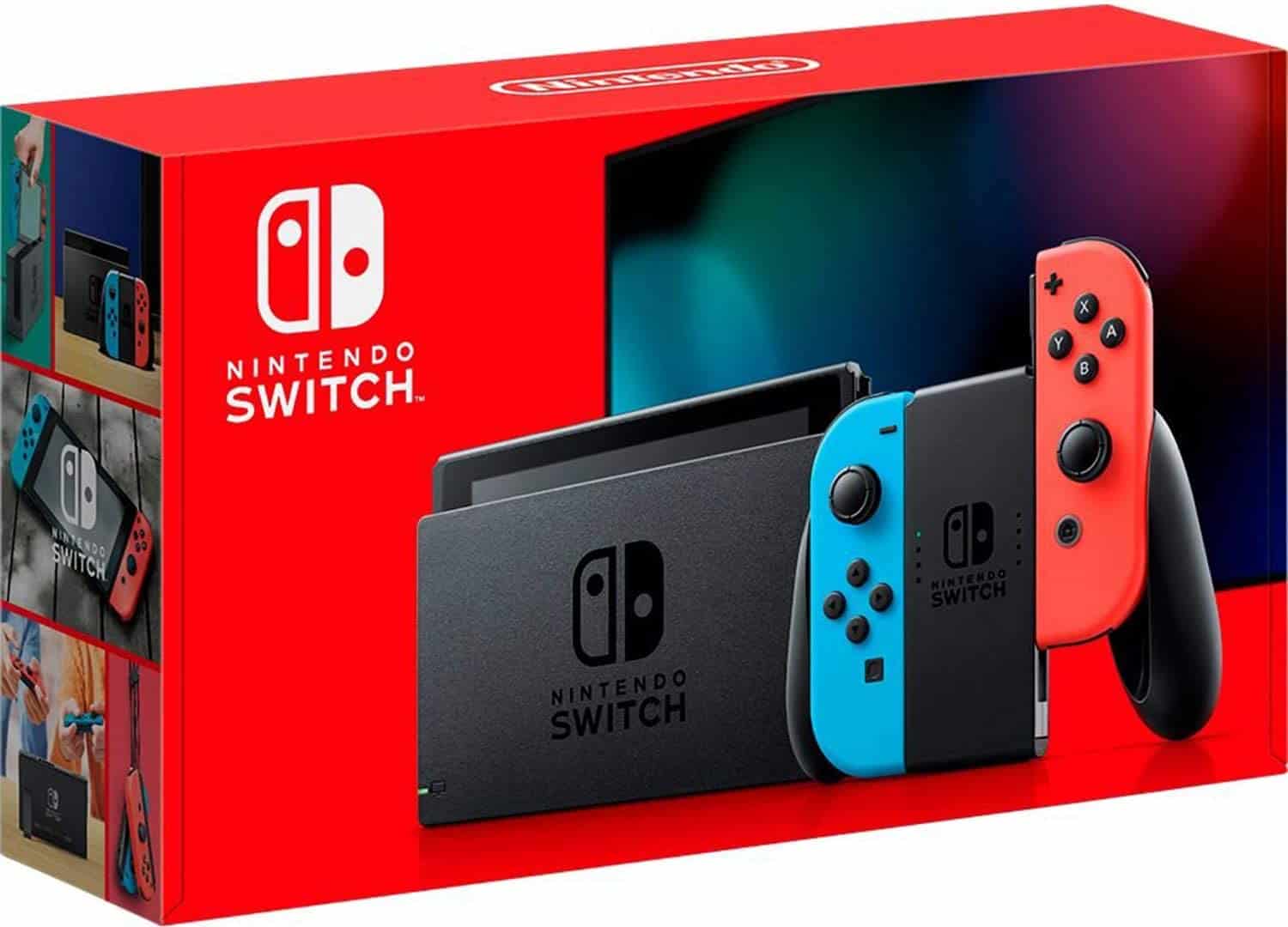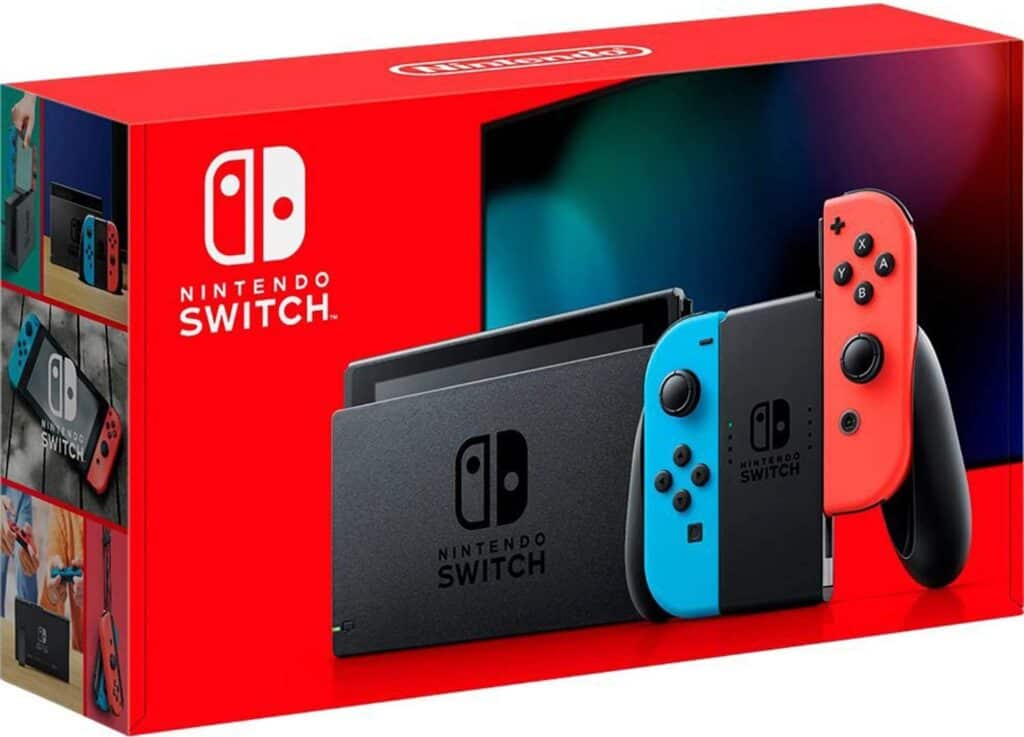 With four kids in our family, our house can be extremely loud. If you are trying to get homework done or concentrate on anything, you may have a hard time finding silence in our house.
To help Jack have his own separate space where he can truly feel like he is in his own world, I got him these bluetooth wireless earbuds. He is able to listen to his music, watch a show, or play on his Ipad without having to listen to his younger siblings causing a commotion.  Since he is only 10 years old, this price point was just right.  
They have a lot of color options with 6 hours of full charge.  Again, this is one of those presents that can grow with your son as he ages and will help feel more in control as he grows older.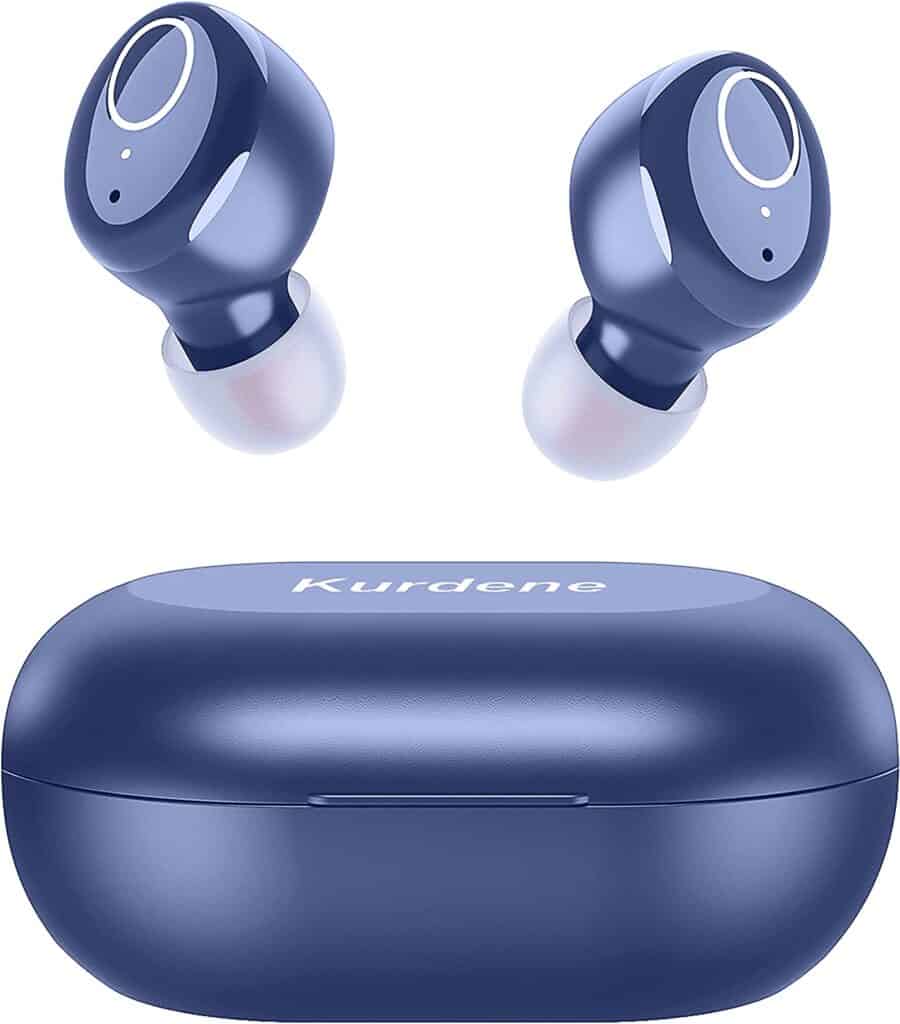 If you are looking for inexpensive presents that are simply just fun, these LED gloves are it.  Put these gloves on and you can pick between 6 different flashing modes for various colors.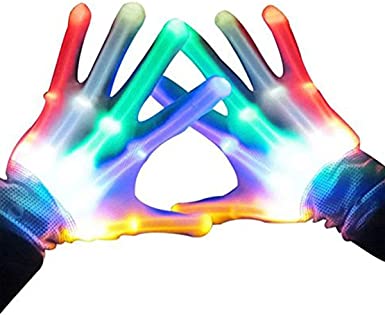 Walkie Talkies are an old school toy that is the perfect gift for any adventurous boy.  These have a 3 mile range radius and would be fun for next door neighbors to talk to each other. 
Your kids can also take them camping, set up scavenger hunts, or other outdoor games using them to stay in constant communication.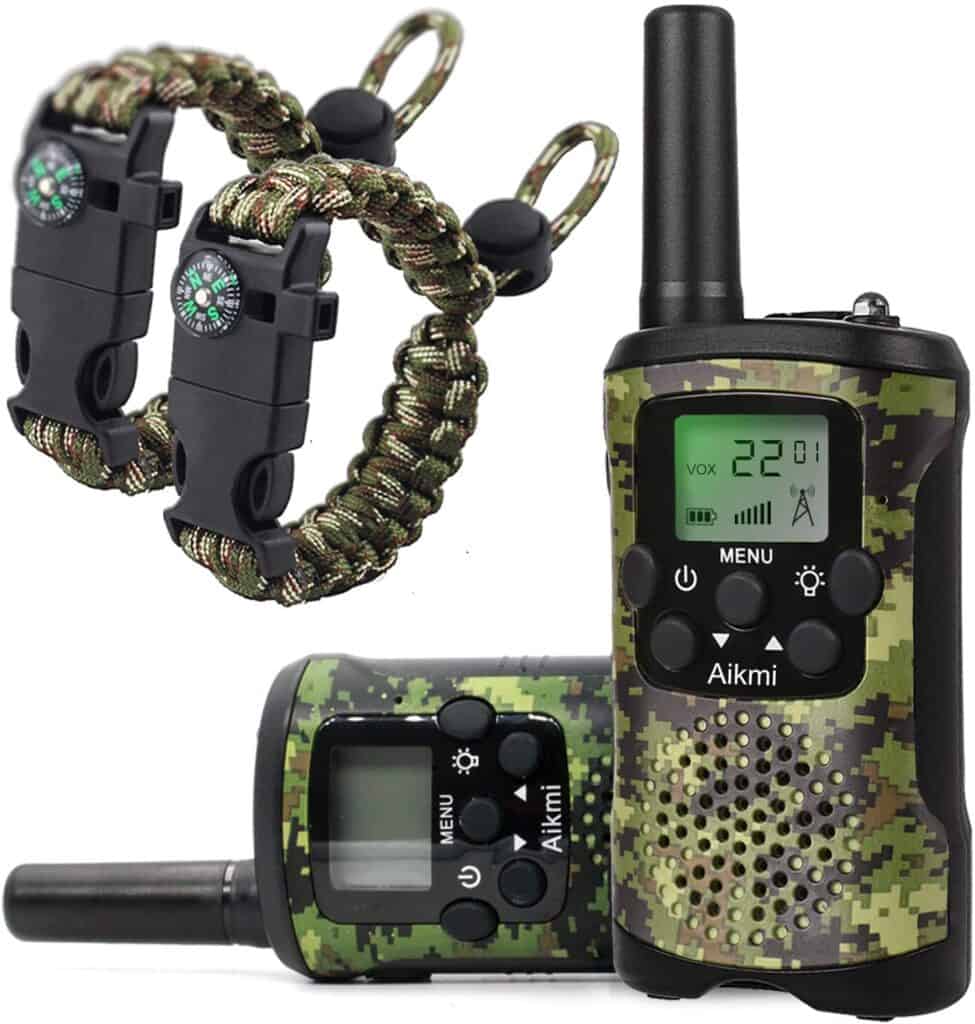 This mini drone is a great beginner gift for those boys who want to try their hand at flying.  The remote control comes with a built-in monitor that allows you to see where you are flying.  There is an easy take off and landing button that doesn't require any skill set. 
The drone also has voice controls which allows you to tell it to "take off" for ease of use. You can also record your flight paths and take pictures via your phone. If you want to perform stunts, this drone can perform a 360 degree flip. The drone is small enough that kids can easily put it in their pocket. This is a great choice to introduce your child to drones without that hefty price tag.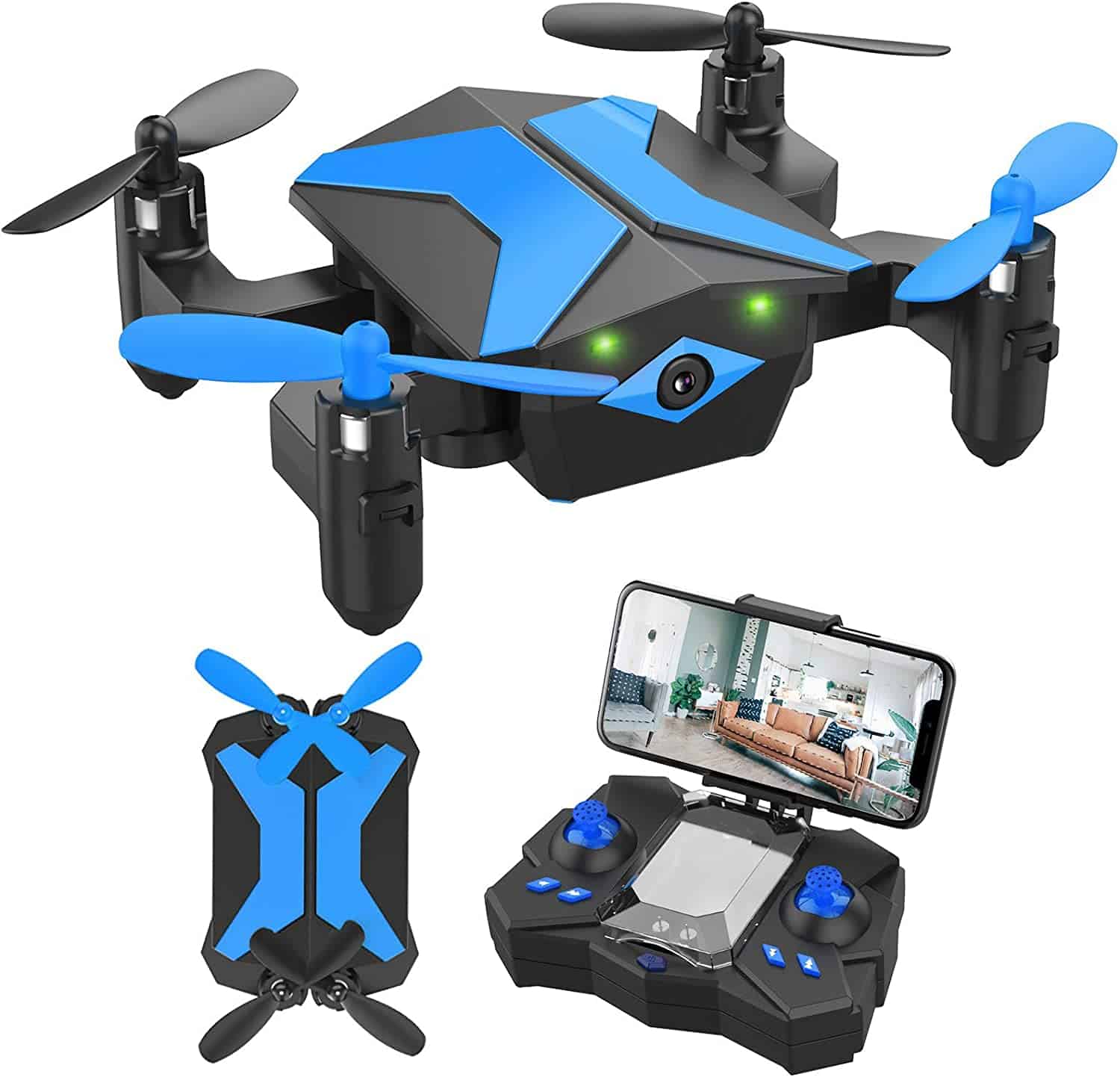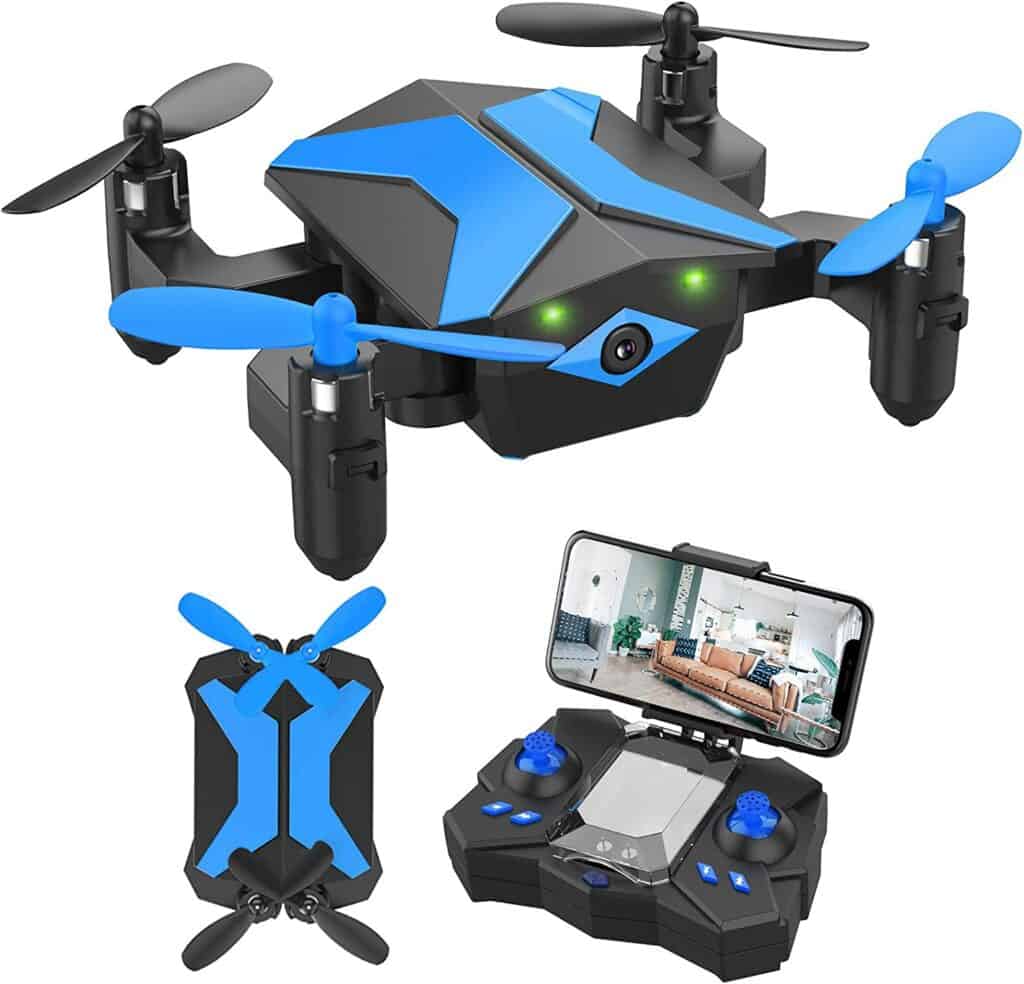 I had to include the newly anticipated Sonic Frontiers game for the Nintendo Switch. This game will be available on November 8, 2022 and my kids are so excited. You can pre-order the game now to make sure you won't miss out on all of the fun.
To be honest with you, I have no idea what the big differences are among the various Switch games. Either way, Sonic offers plenty of fun with five new islands and challenges. Your son can use his problem-solving skills to solve puzzles to unlock secrets and prizes.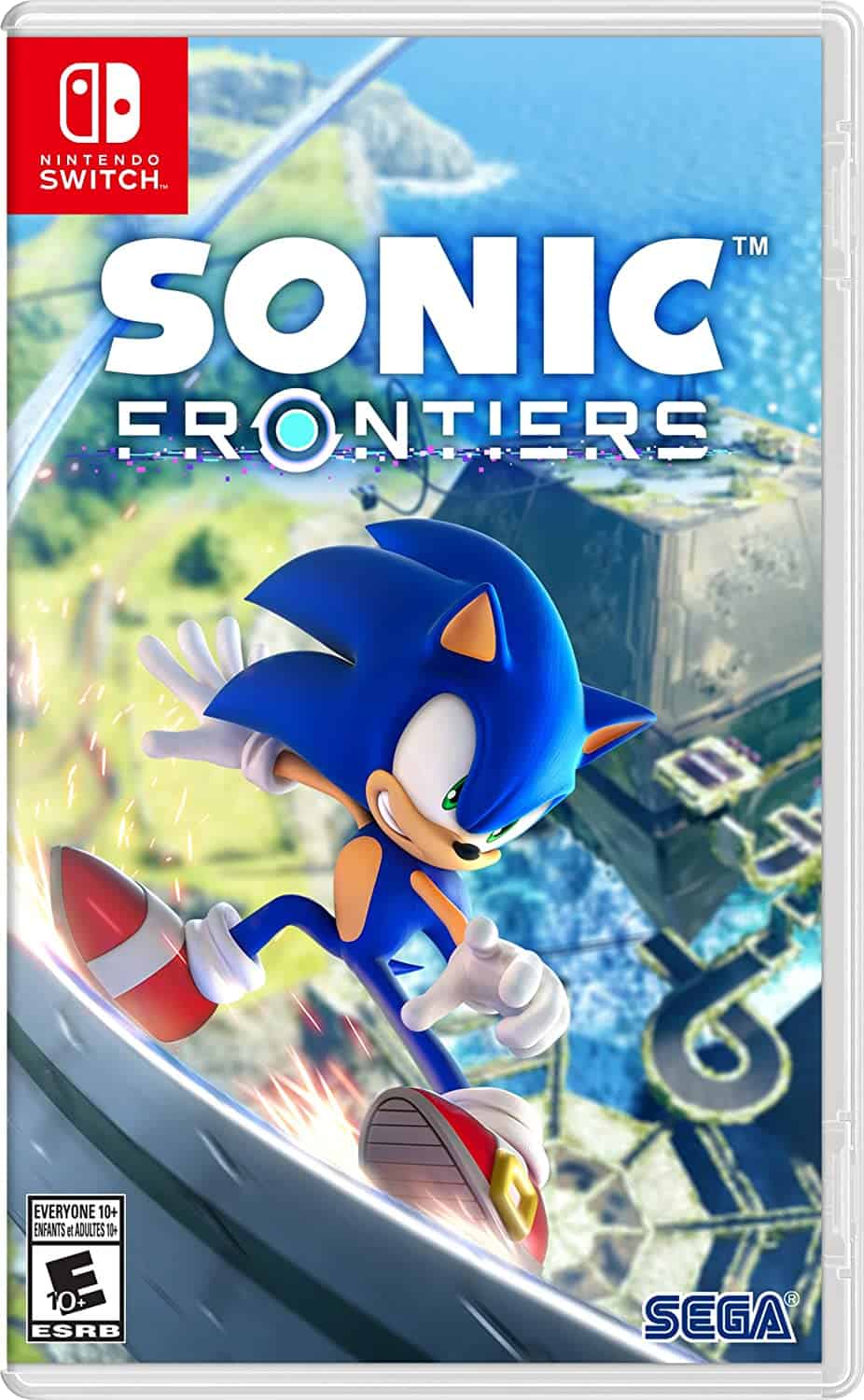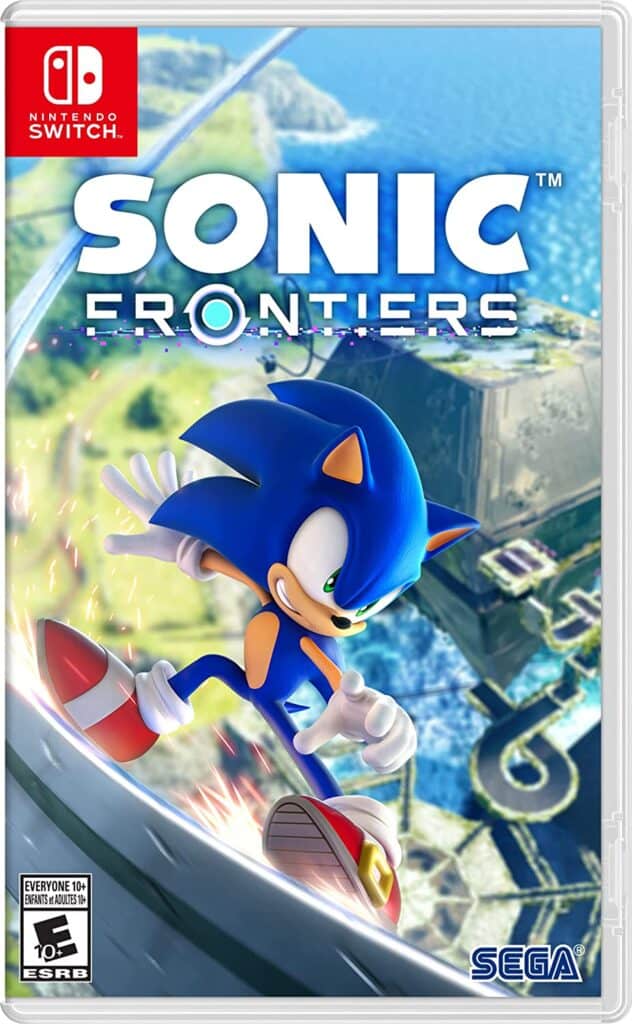 As my kids are getting older, I know they are wanting to be more involved with technology. I have a smart watch and absolutely love the convenience of it and I know it is just a matter of time before my kids want their own.
I've looked at tons of different smartwatches for kids comparing price, features, and appropriateness for Jack's age. Some of the smartwatches seem to cater to younger kids, and if I'm going to get a smartwatch, I want it to have features that will be useful and make life a bit easier.
The Xplora X5 Play Watch has the ability to make and receive calls with pre-saved numbers only. This is important because I want to be in control of who he can call and receive calls from. It can also receive messages with images and voice memos.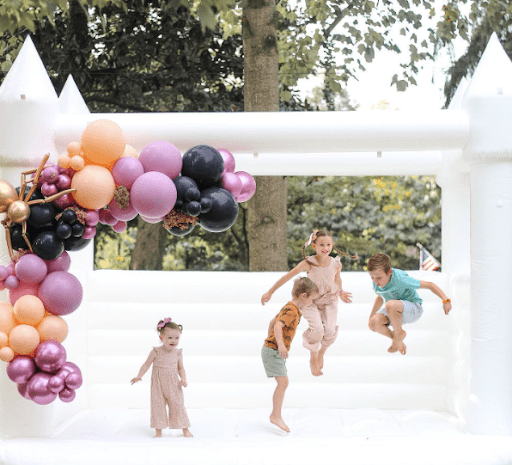 What I really like about this watch is the safety features of it. In the summertime, my kids play outside a lot. This watch has a SOS button that can be pressed to notify emergency contacts of their location.  Furthermore, you can track your child's location with GPS and establish safe zones around commonly visited locations like their home and school.
It does require a monthly subscription of $7.99 per month for a minimum of a year- so $96 a year. If you are interested in seeing how your 10 year old boy does with this added responsibility, this would be a great starting place.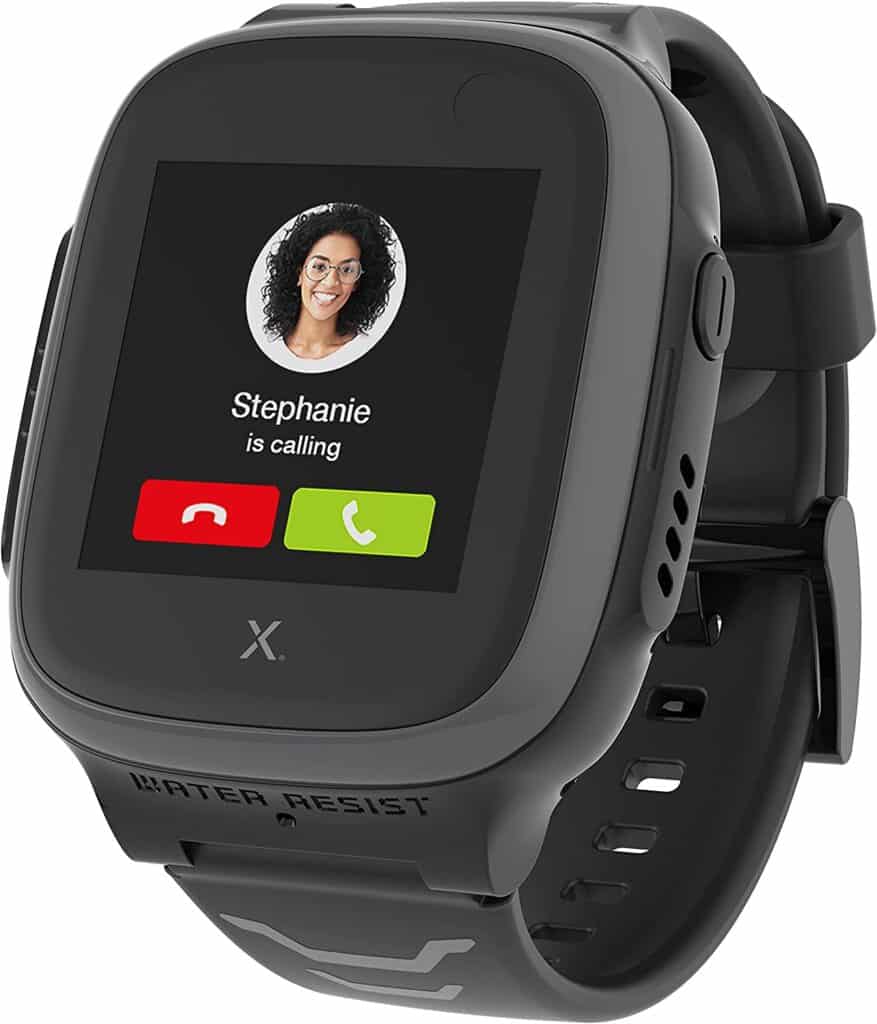 Any car enthusiast will flip over this LED remote control car that can perform 360 degree flips. This is the ultimate stunt car that can go off road and flip for two sided fun. The company is so confident in their high-quality product that they will provide a full refund if your son isn't satisfied with their car.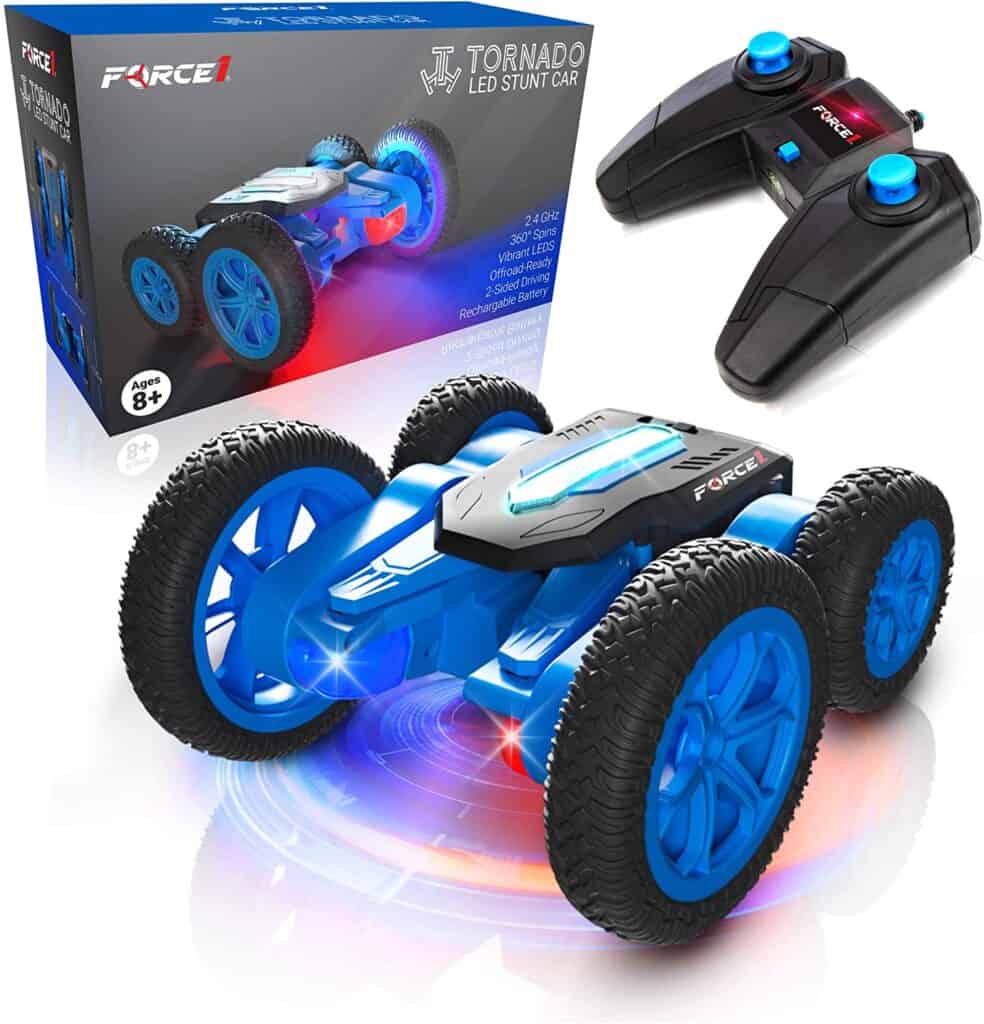 Games
Games can be a great way to build confidence, improve critical thinking skills, and offer a way to bond with other friends and family members. There is nothing our family loves more than to pull out a game around the holiday season. We usually let our big kids pick it out and our littles join in on the fun. We make some of the best family memories sitting around enjoying a silly game together. Making memories together and having fun should be the whole goal for finding those perfect 10 year old boy gifts.
Phase 10 is a card game that was made exclusively for Amazon. You can play with 2+ players and it is best for ages 7 and up. This game is similar to Rummy. You need to complete 10 varied phases with two sets of three, one run of seven, and seven cards with the same color. You have "Wild" and "Skip" cards like Uno for added excitement.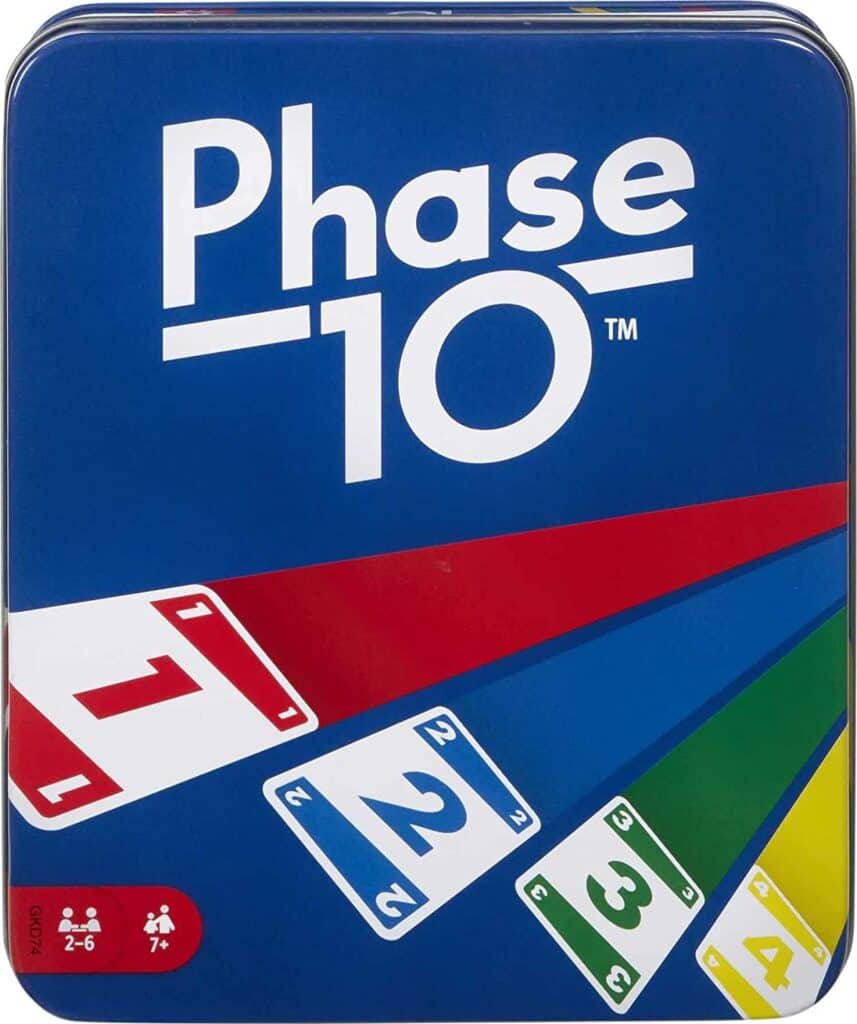 Taco Vs. Burrito was a game that initially began on Kickstarter and took off as a huge hit. It was created by a 7 year old, but adults can have fun too. Each round lasts from 10 to 15 minutes and is suitable for 2-4 players.
I'll be putting this game on our wish list for the holidays this year.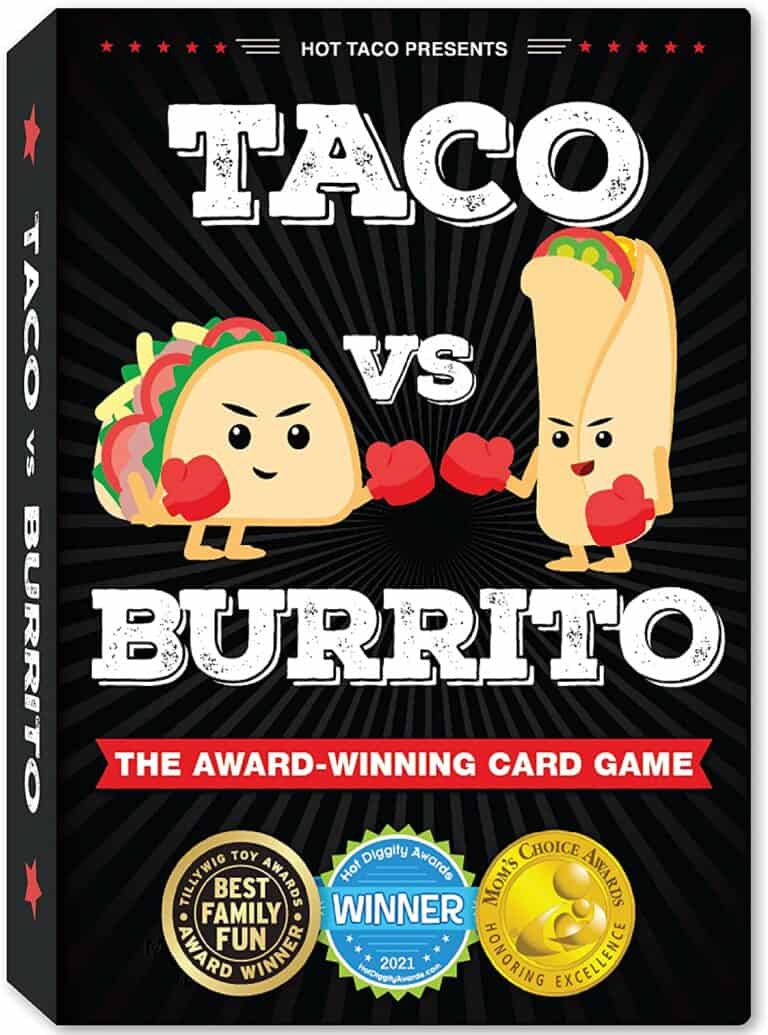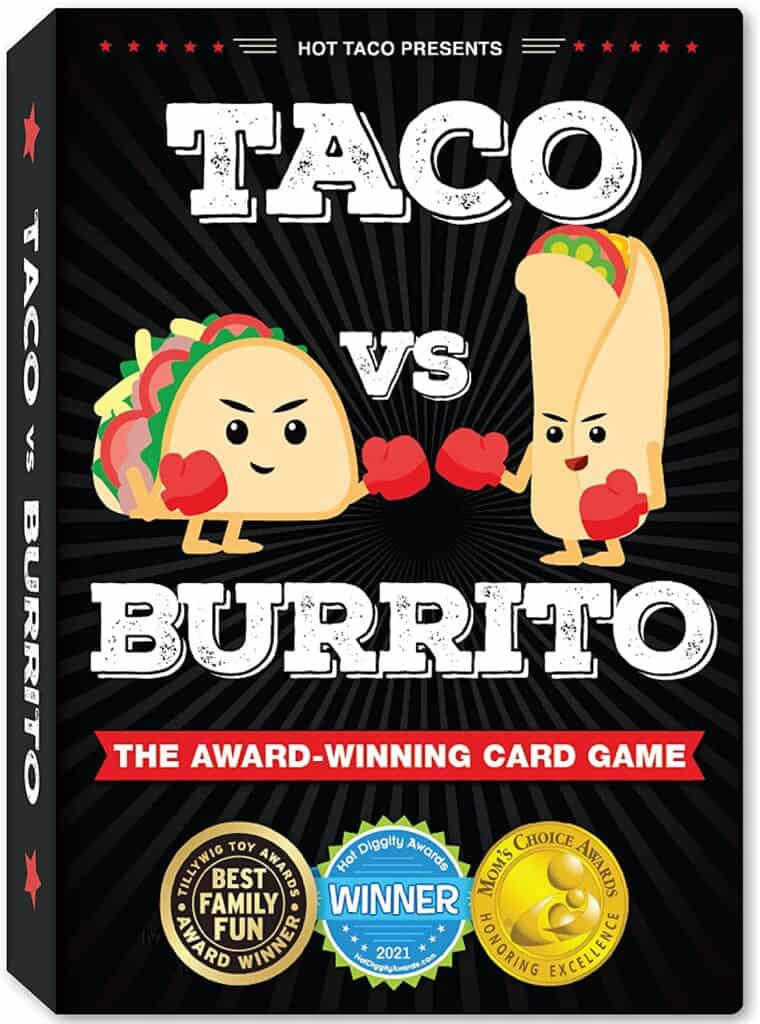 If you have a super competitive kid, then he will get a kick out of challenging himself with this game.  Super Skills is a game where you must be the first player to complete 10 challenges.  Challenges range from stacking cups into a pyramid while blindfolded to balancing 3 dice on a chopstick.  You can play as a team or individually and 2 to 10 players can join in on the fun. 
If your family wants to get really competitive, keep score and have a family trophy that passes back and forth between winners.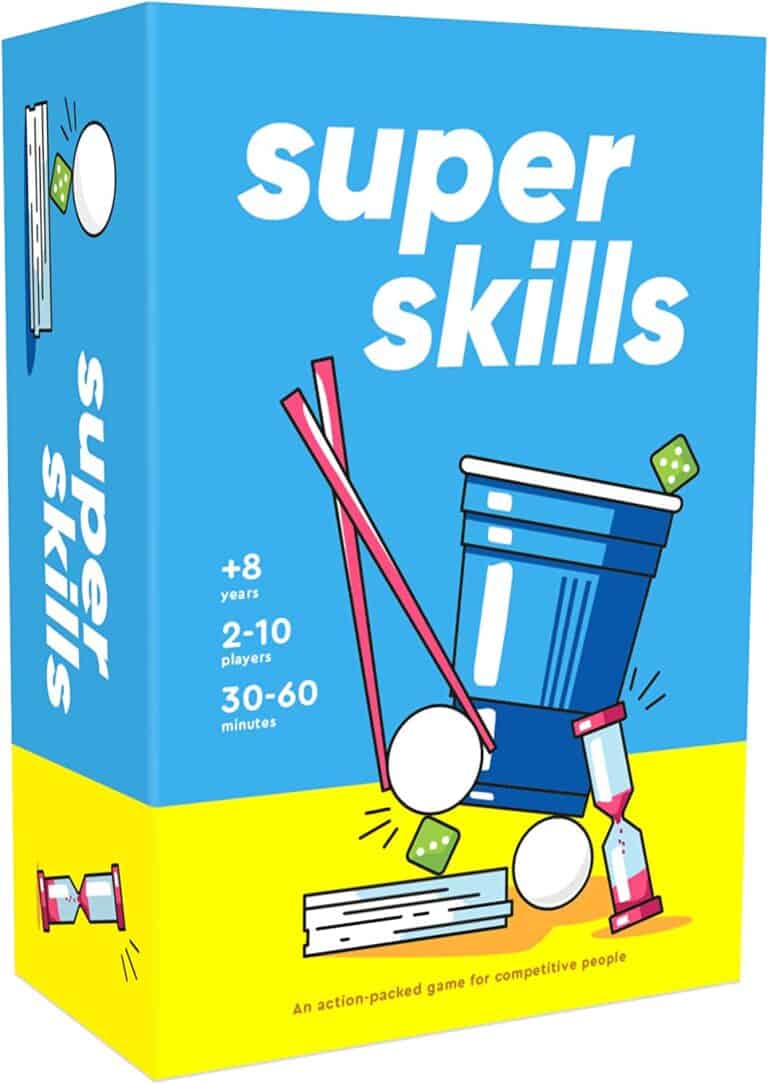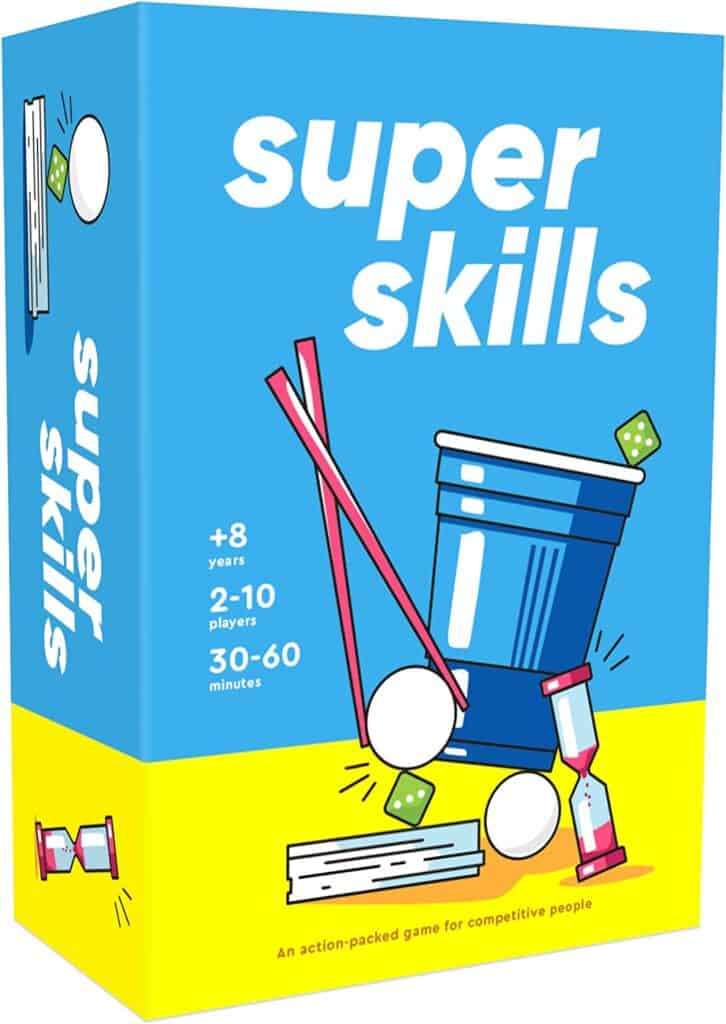 The Upside Down Challenge Game is like Super Skills but with a twist. In this game, you'll wear special goggles that will flip your world upside down. You'll need to find different ways to complete challenges against your friends and family members. Challenges aren't as difficult as Super Skills, but you'd be surprised at how hard pouring a cup of water is when your world isn't right side up.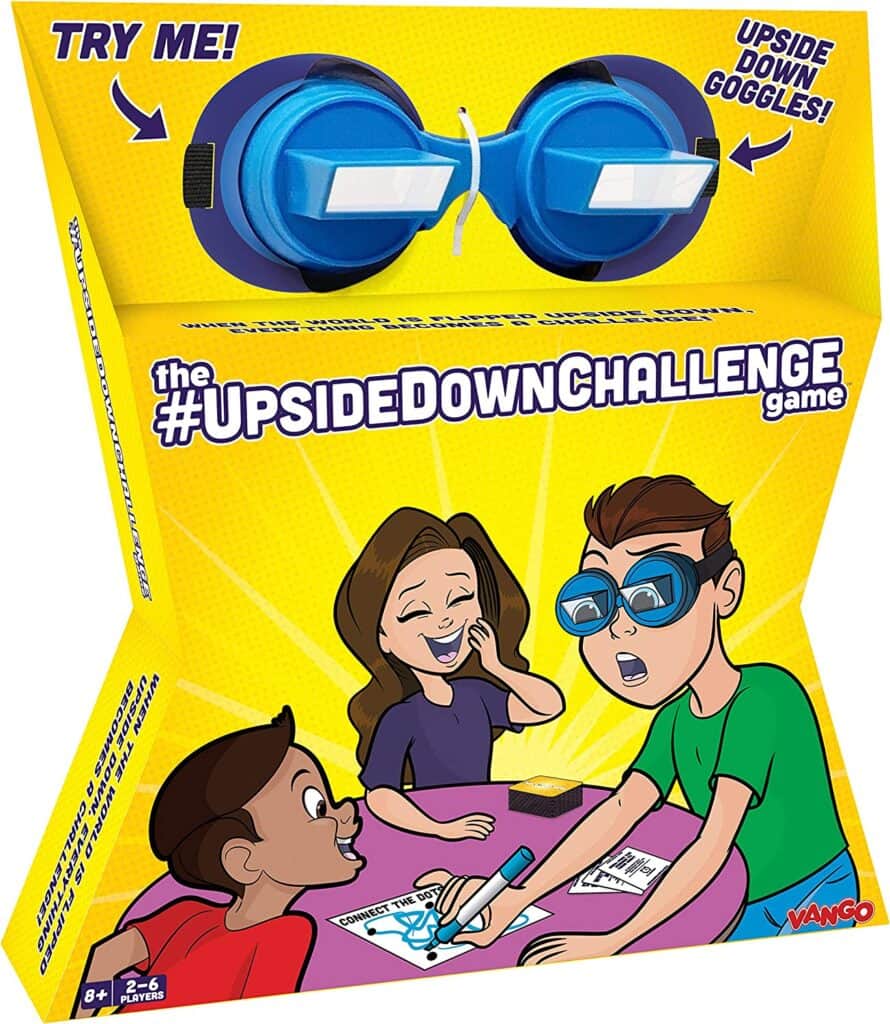 This Super Mario game is similar to Jenga with action figures. Roll the dice to see how many figures each person must put on or take off the shaky tower. If it shakes too much, all of Mario and his friends will fall. This is a simple game easy for youngsters to play and the whole family to enjoy. I love finding new ways to include our younger two kids and this is a great game to get them involved too.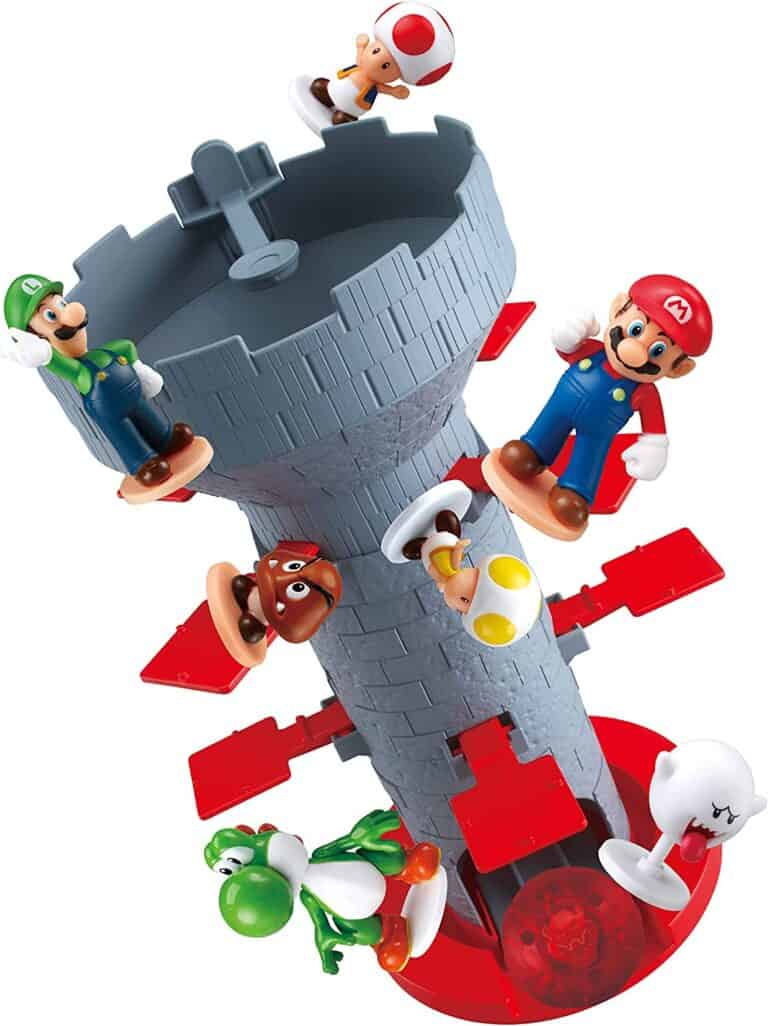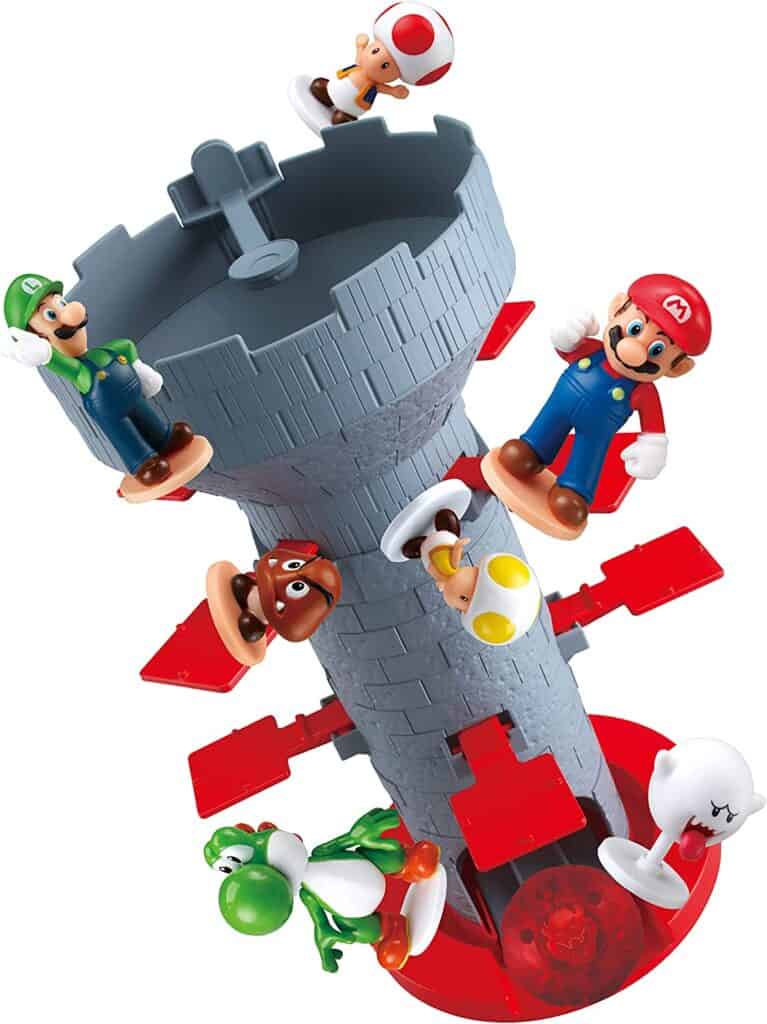 If you are looking for traditional board games, Dragonwood is a great option to add to your collection.  I'll be honest, I don't know much about this game, but with over 4,000 5 star rated expert reviews, this seems to be a big hit. 
It is suitable for 2-4 players and the game takes about 20 minutes to play. You'll roll the dice and collect cards to earn more dice. The fantasy images on each card is enough to make your 10 year old boy excited to play.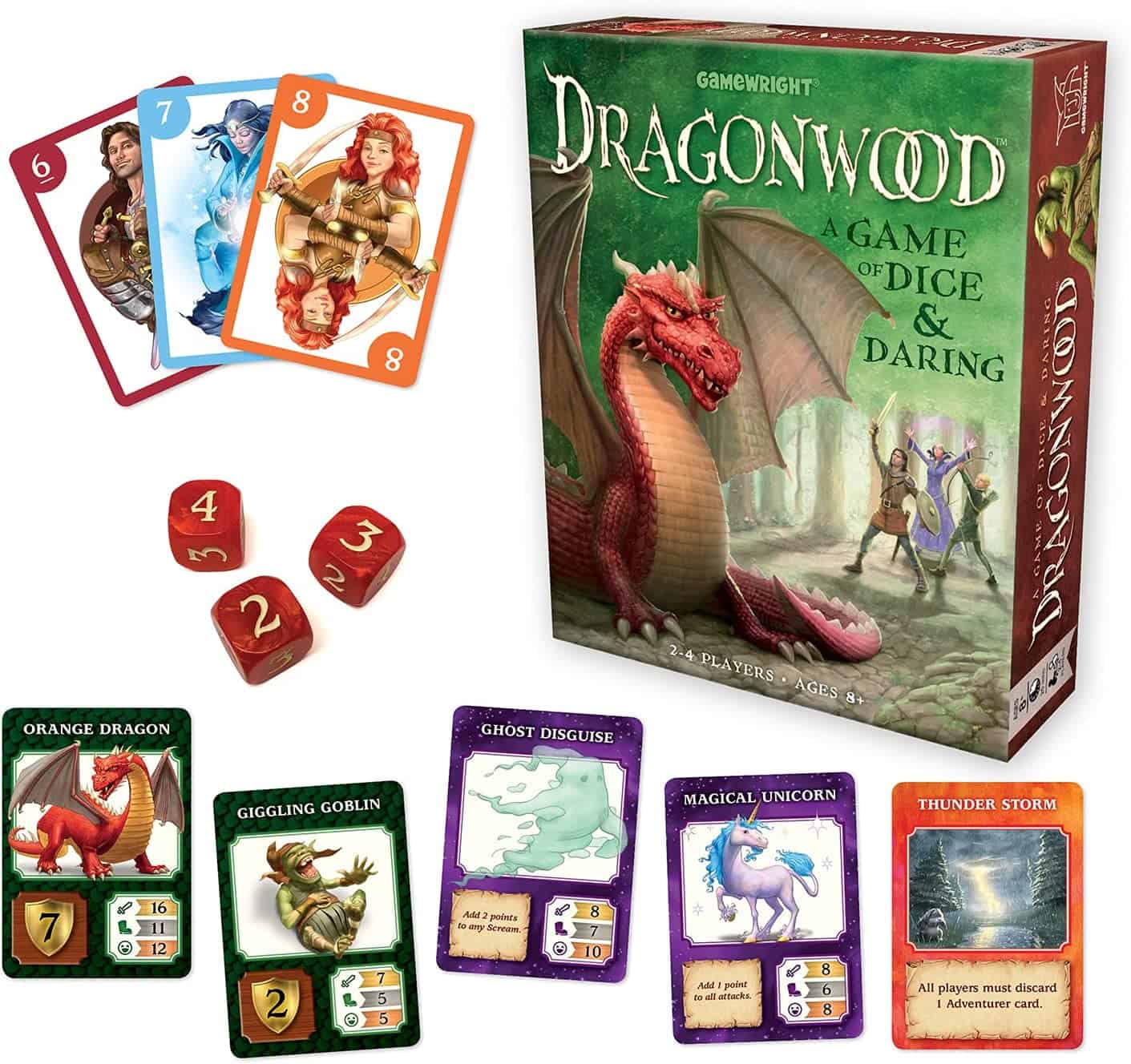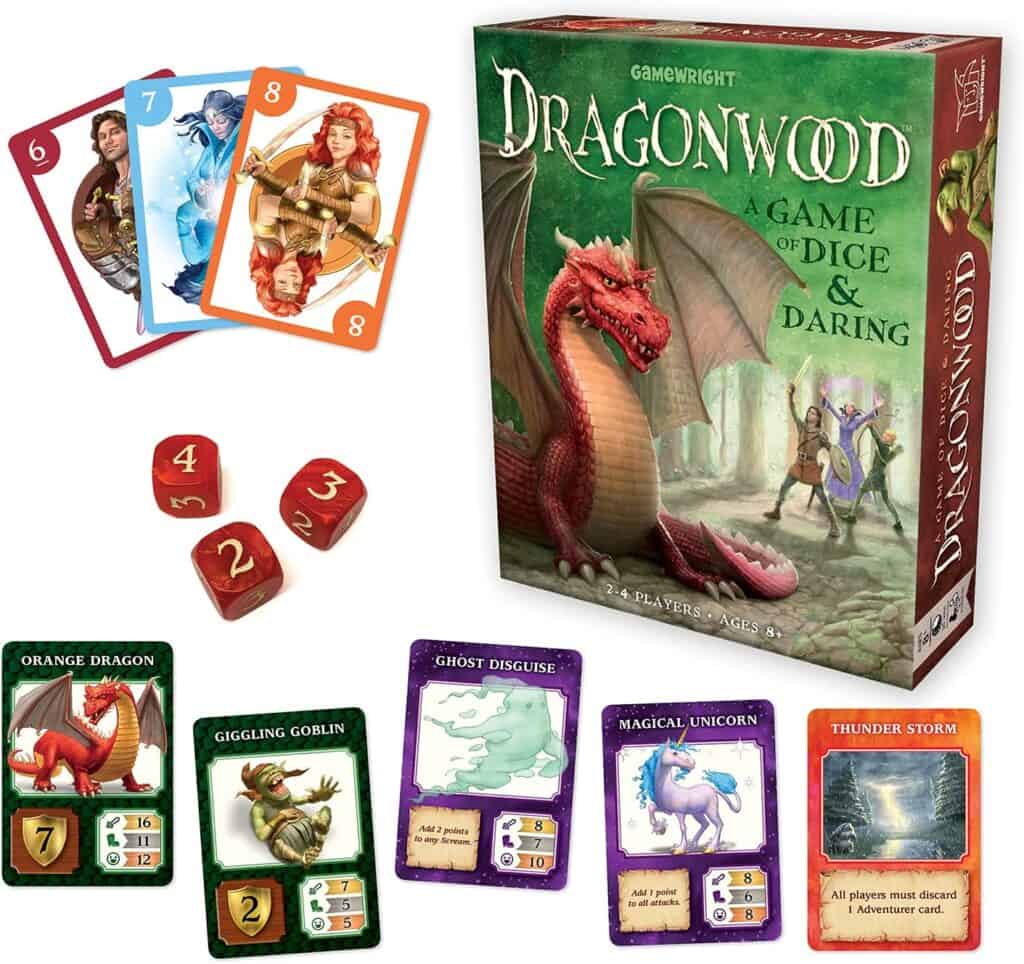 One of my favorite board games as a kid was Clue. This game has been reimagined with different characters and themes. If you have a Star Wars lover and are a fan of great deals, this Star Wars Clue Edition is on super sale right now.  The game itself is 3D so you can see Darth Vader plotting his next victim.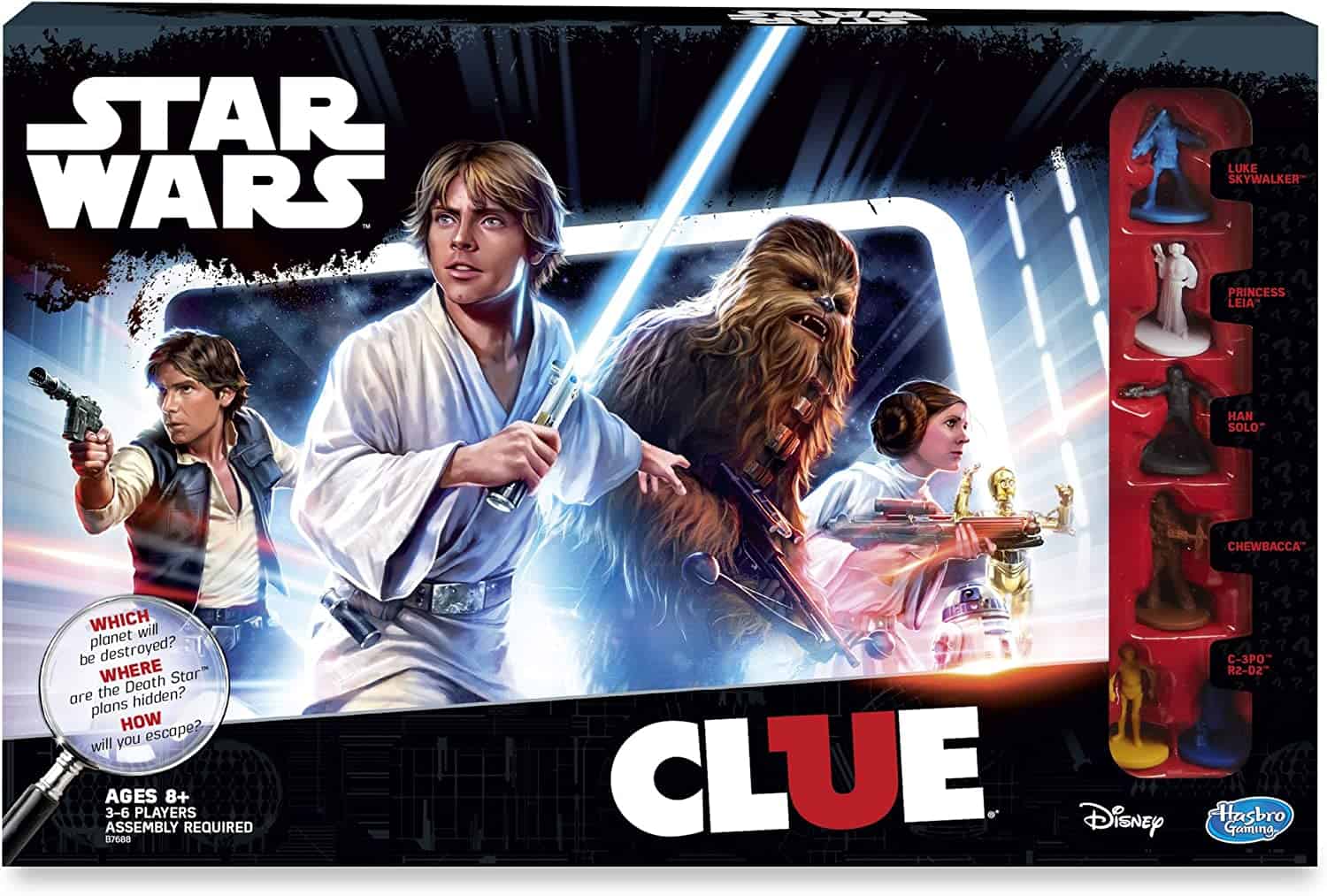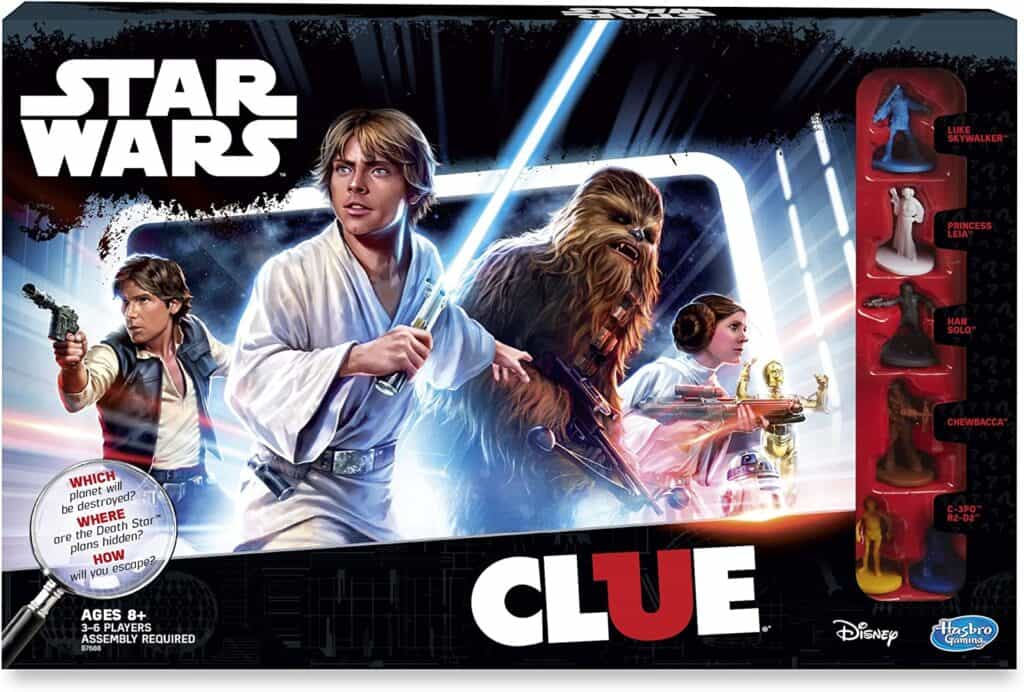 Monopoly is another classic board game and is great for practicing math skills. Add in Pokemon and your 10 year old will want to play every day.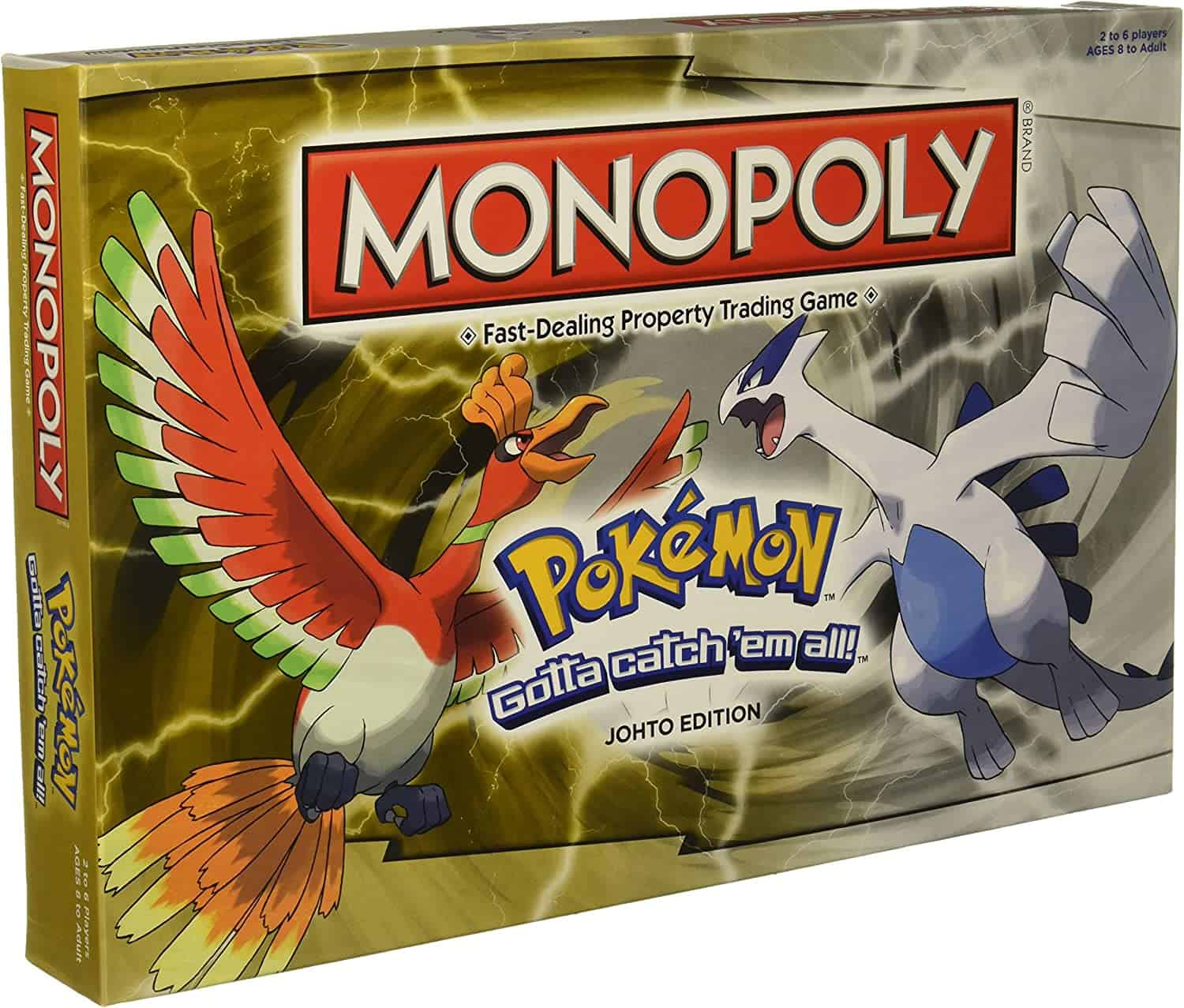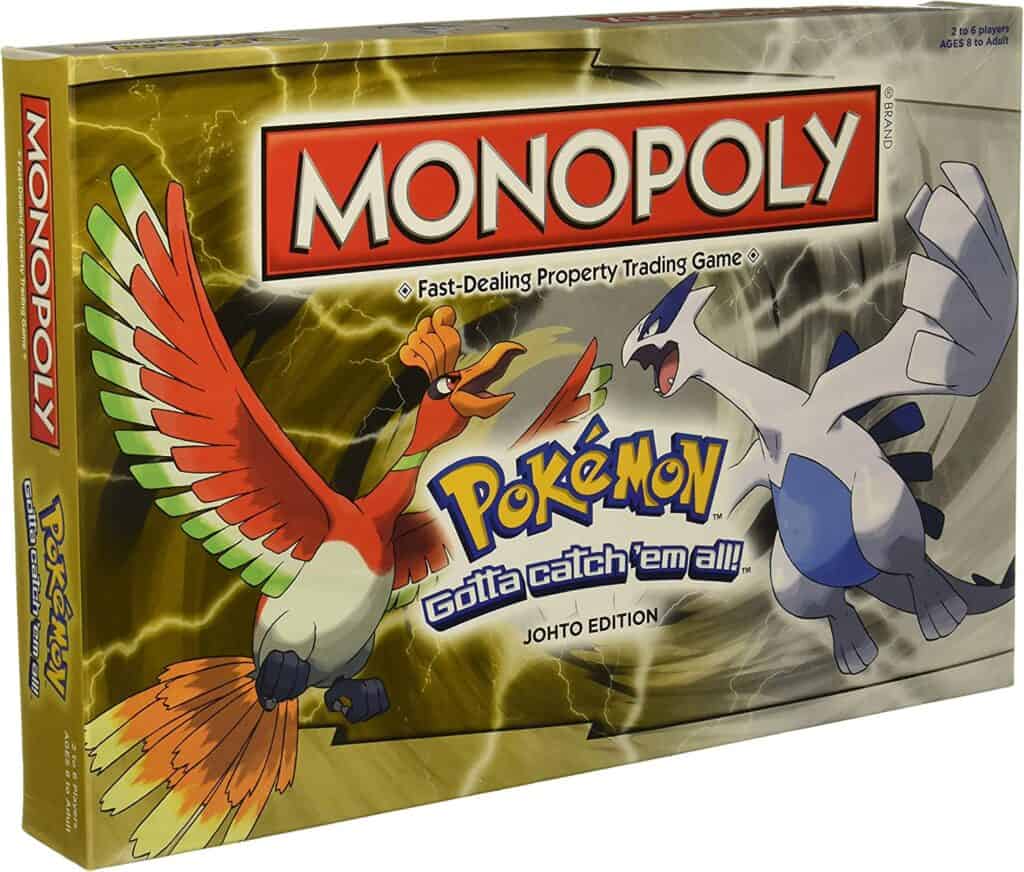 STEM Toys
I always try to get at least one educational gift during the holidays. Incorporating toys that help my kids learn STEM skills is important to me.  STEM stands for science, technology, engineering, and mathematics.  STEM education promotes creativity, improves problem-solving skills, and encourages collaboration.
This light up cube is a great gift for car rides and travel to help improve brain skills, hand eye coordination, and critical thinking skills. You can play speed games and memory games to challenge your mind.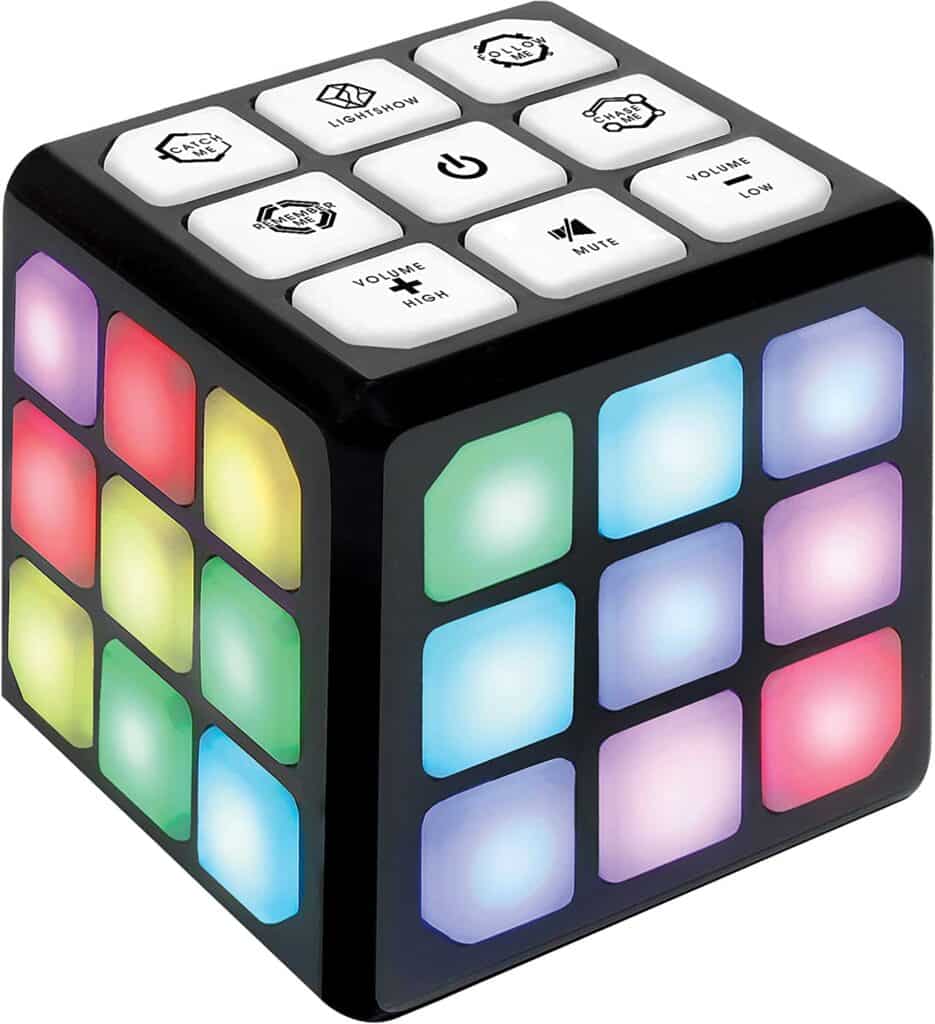 If you have a serious scientist on your hands, a 3D printer is a great gift. Most 3D printers are extremely costly. This mini 3D printer is great for kids and beginners at a reasonable price.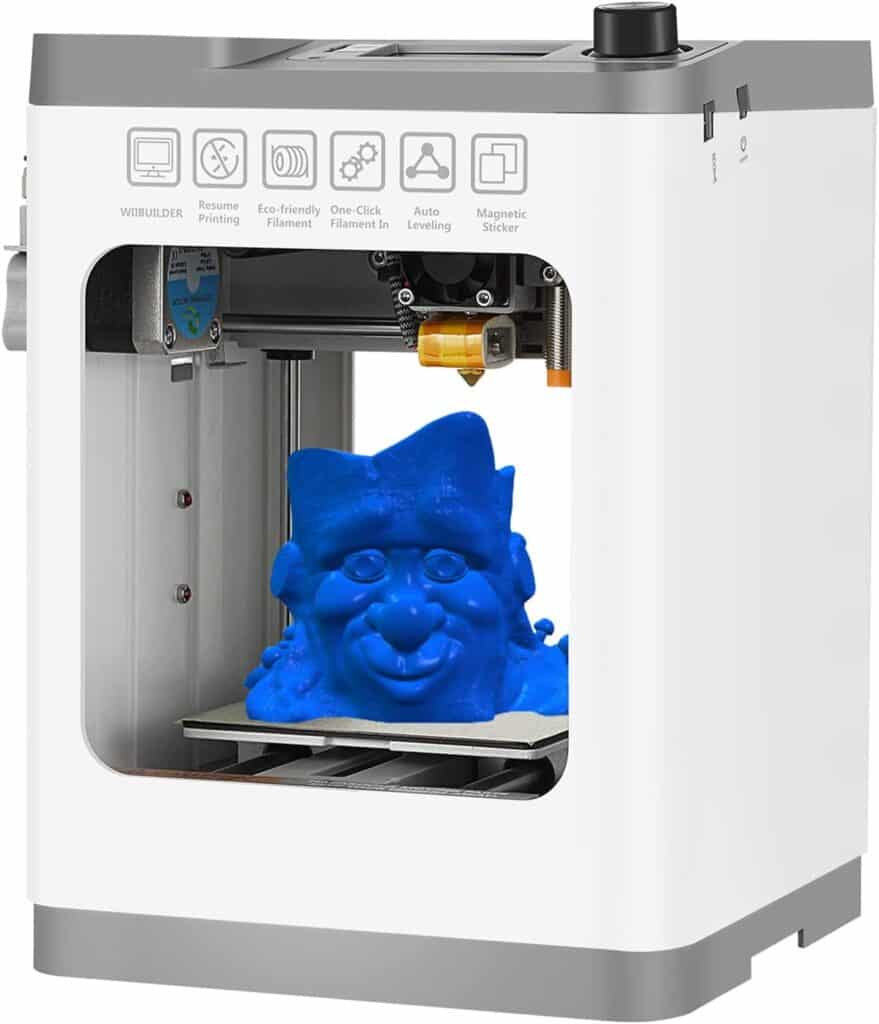 This is another toy on my list for Jack. The 3Doodler Start+ Pen is a 3D pen set that can build fun designs. Your son can make anything his mind can dream up to bring it to life. The set does come with a booklet for project ideas that include robots, rockets, glasses, and more. This is a great kit to get if you want to get started with 3D projects. I might as well just add to cart now.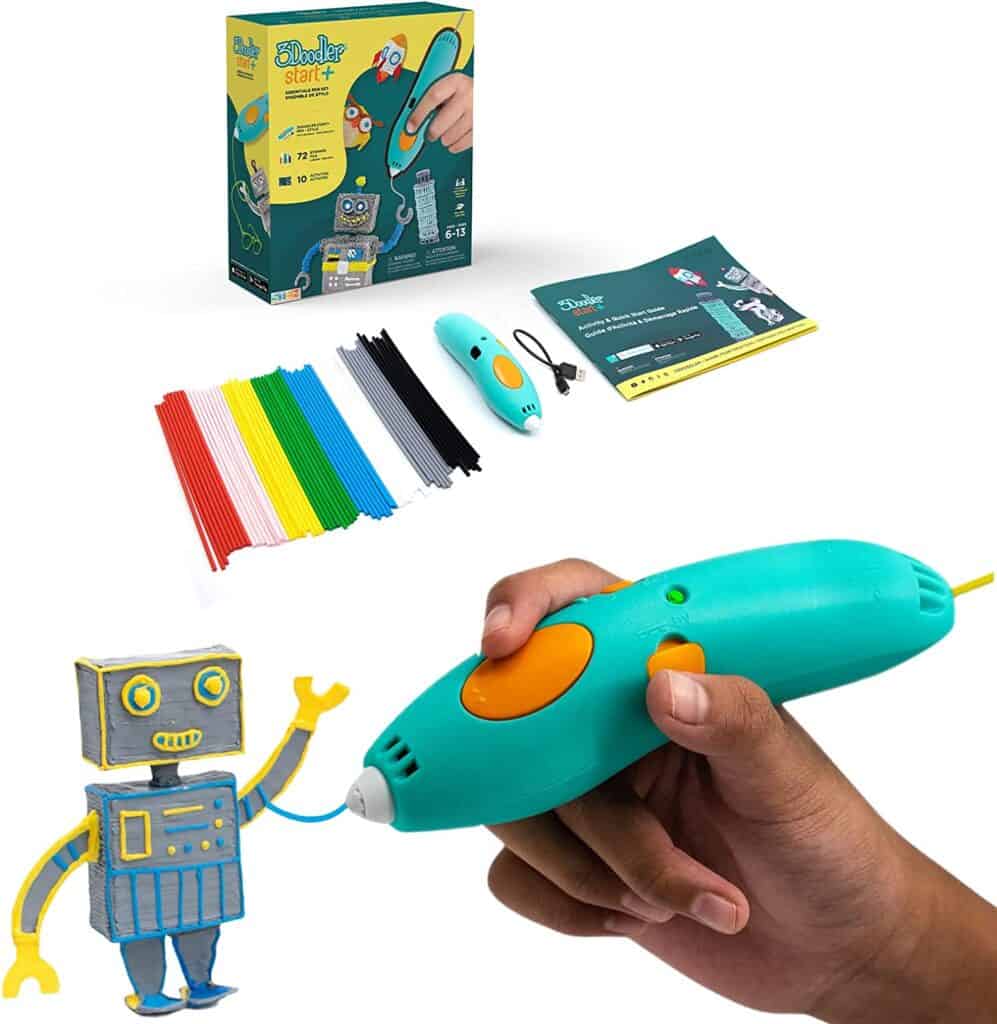 The Elenco Snap Circuits Jr. kit is a building kit that will speak to any future engineer's heart. Over 100 different projects using electronic circuits can be built.  With this building set, your engineer can build their own flash light, siren, and photo sensor. The kit may not be well suited for young age kiddos, but with some adult help, younger boys can build too.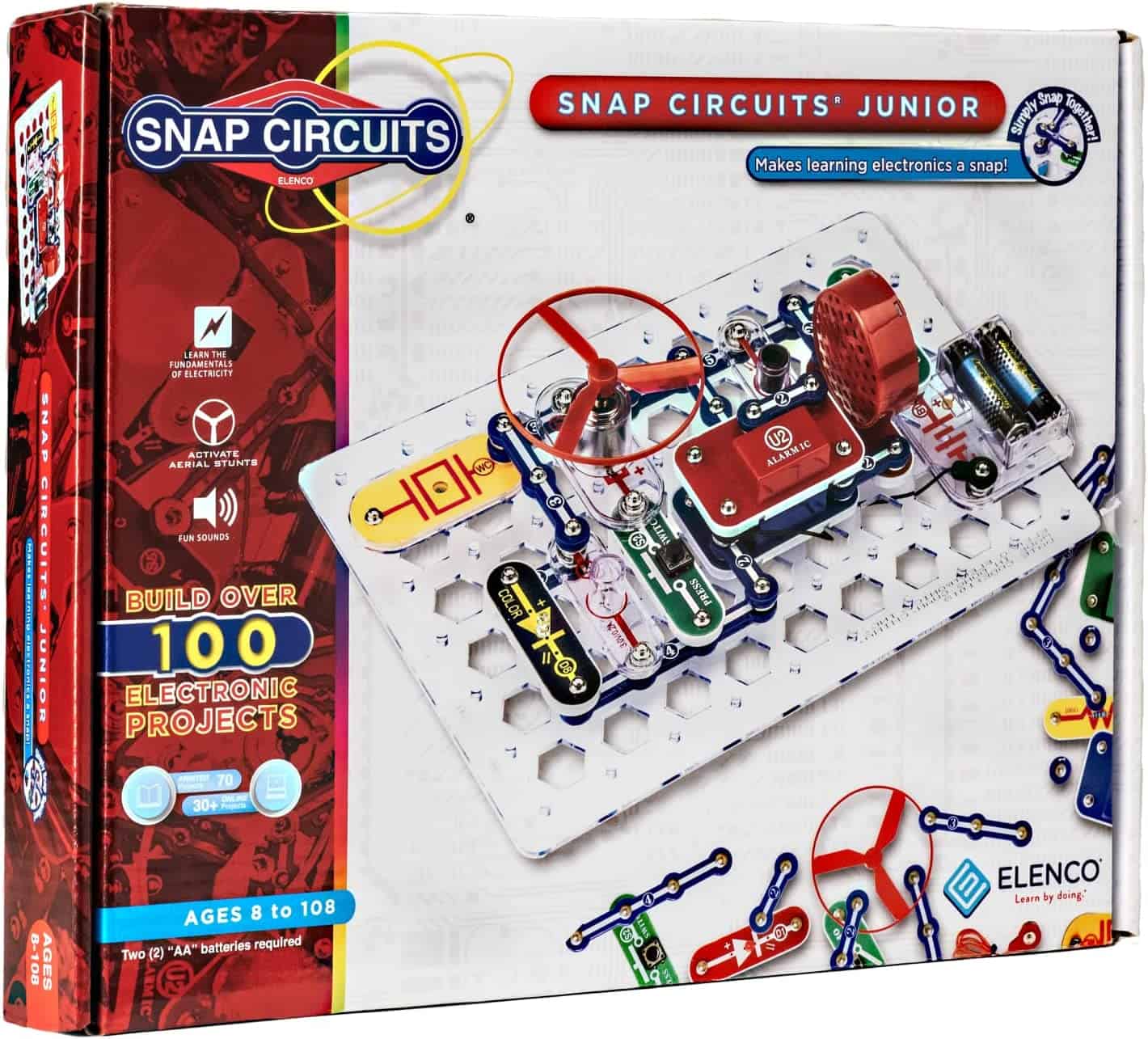 More great building sets that your future engineer can use includes this STEM solar robot kit. He can build over 12 different robots that are all solar powered. The kit is intended for kids ages 8 and up as it may be a bit too difficult for younger kids. They'll learn how to make pistons, shafts and gears.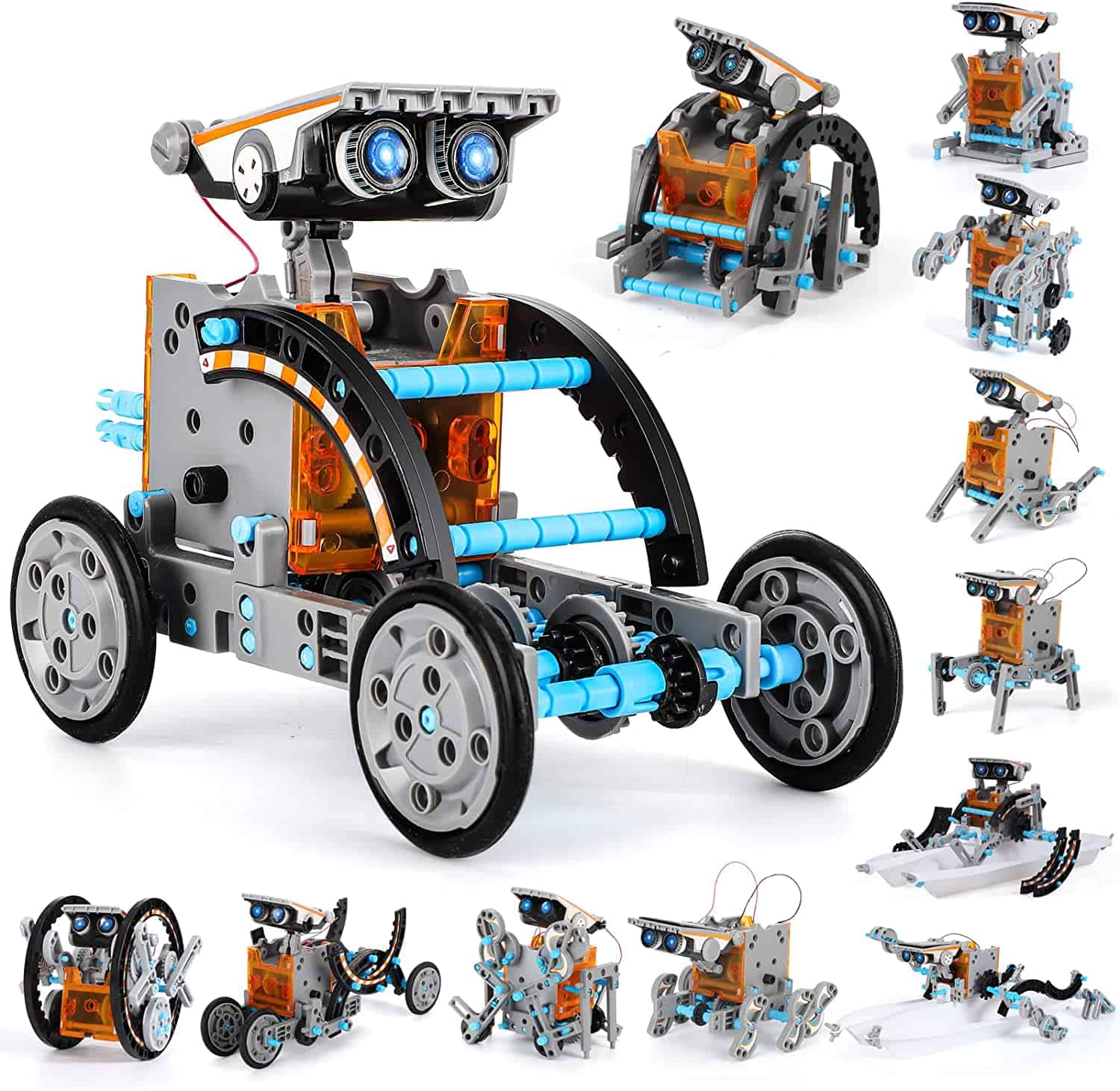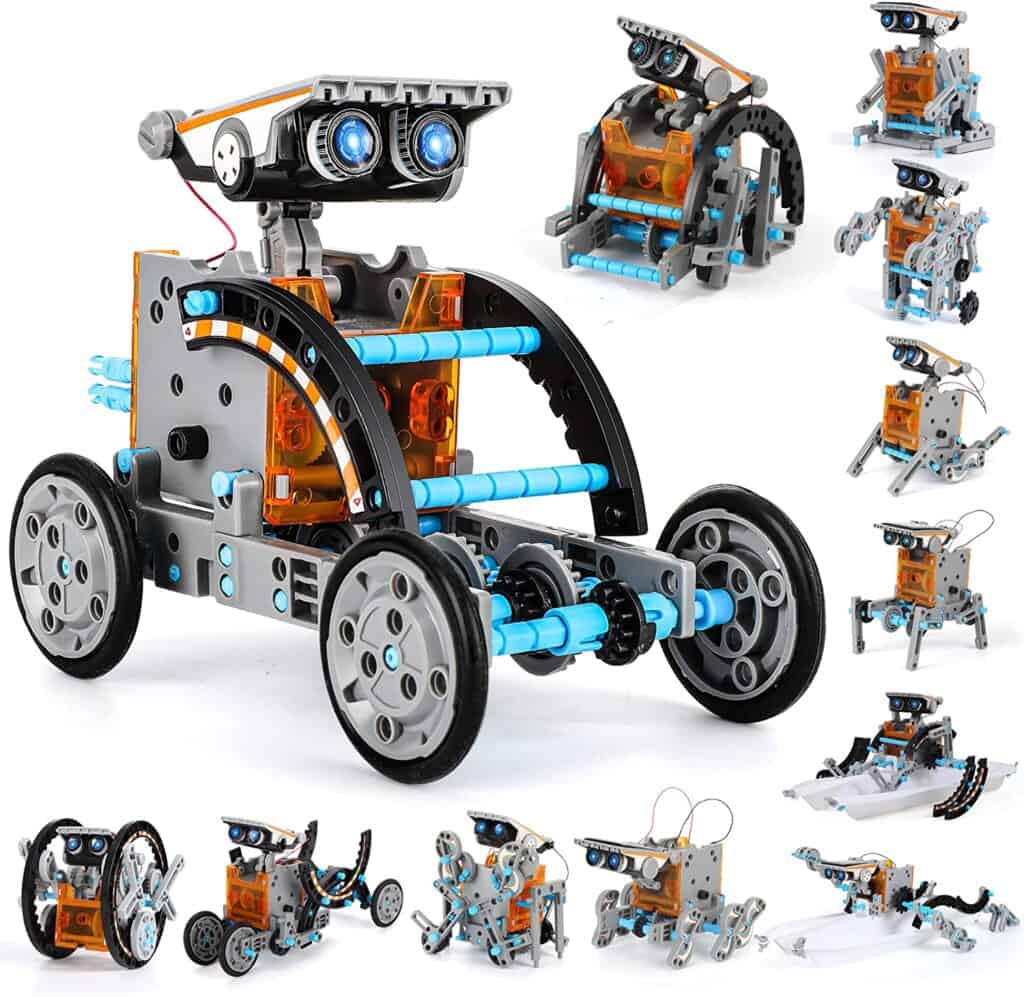 This science kit encourages kids to get messy. Image a kit that allowed your child to explore super gross science experiments.  This National Geographic kit includes boiling boogers, creating glow worms, bursting blood vessels, and making vomit. 
There are 30 experiments that will absolutely disgust you and make your kitchen a literal mess. If you want to provide payback to your sister for that annoying toy she gave your kid, this is a great revenge gift.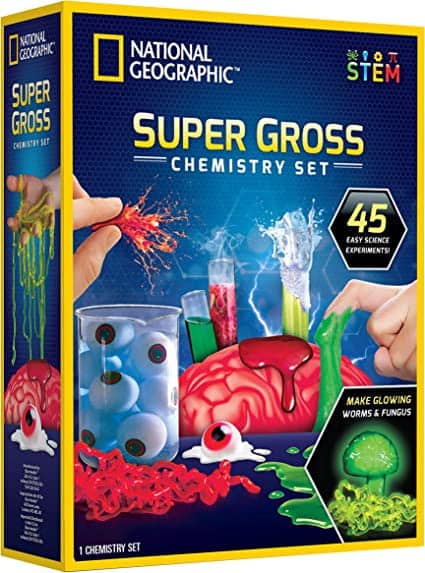 Gravity Maze is a best seller with over 33,000 5 star reviews. This game, marble run, and STEM toy has over 60 challenges that increase in difficulty. This is one of those games that will be fun for years to come and for adults too.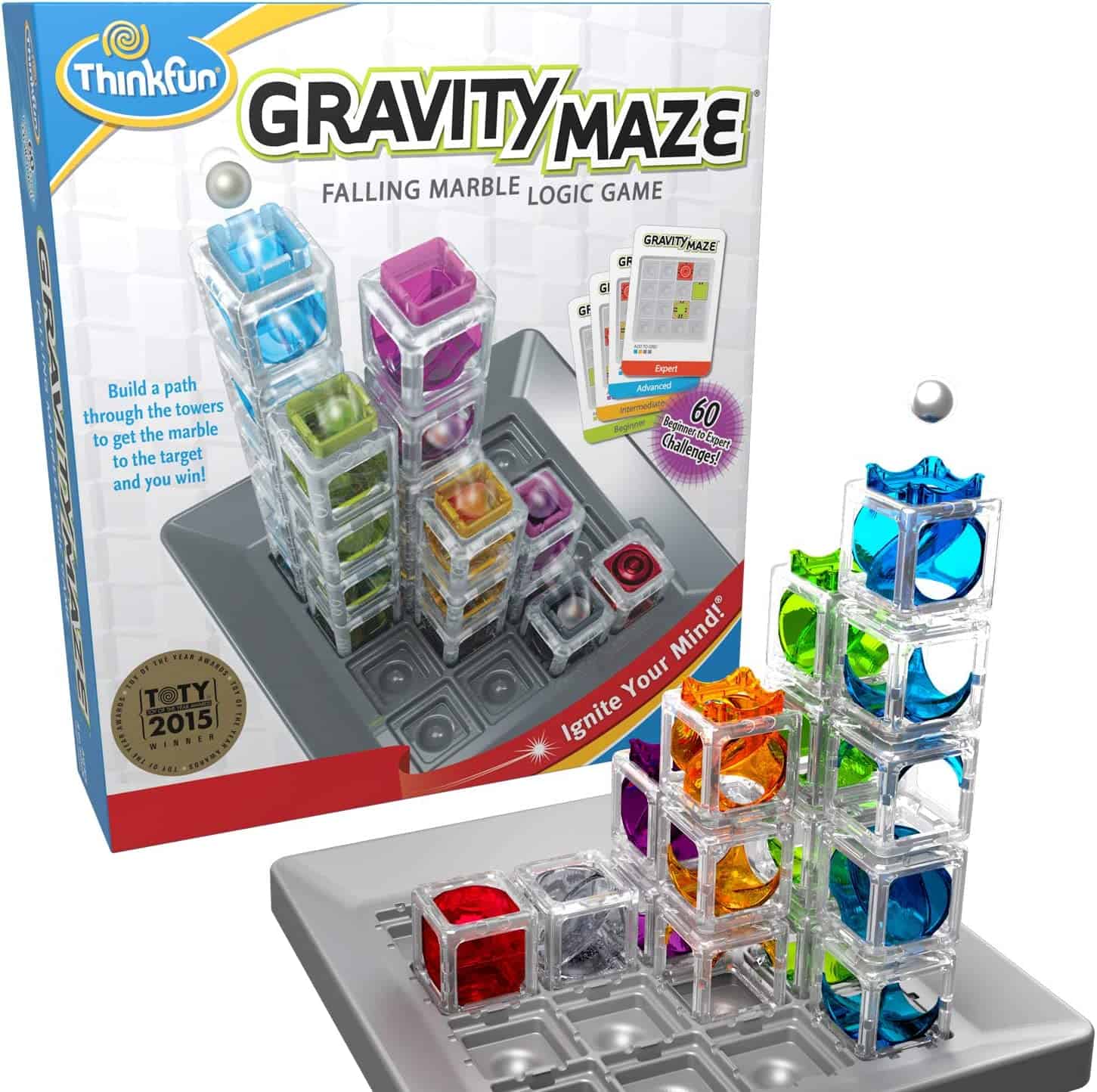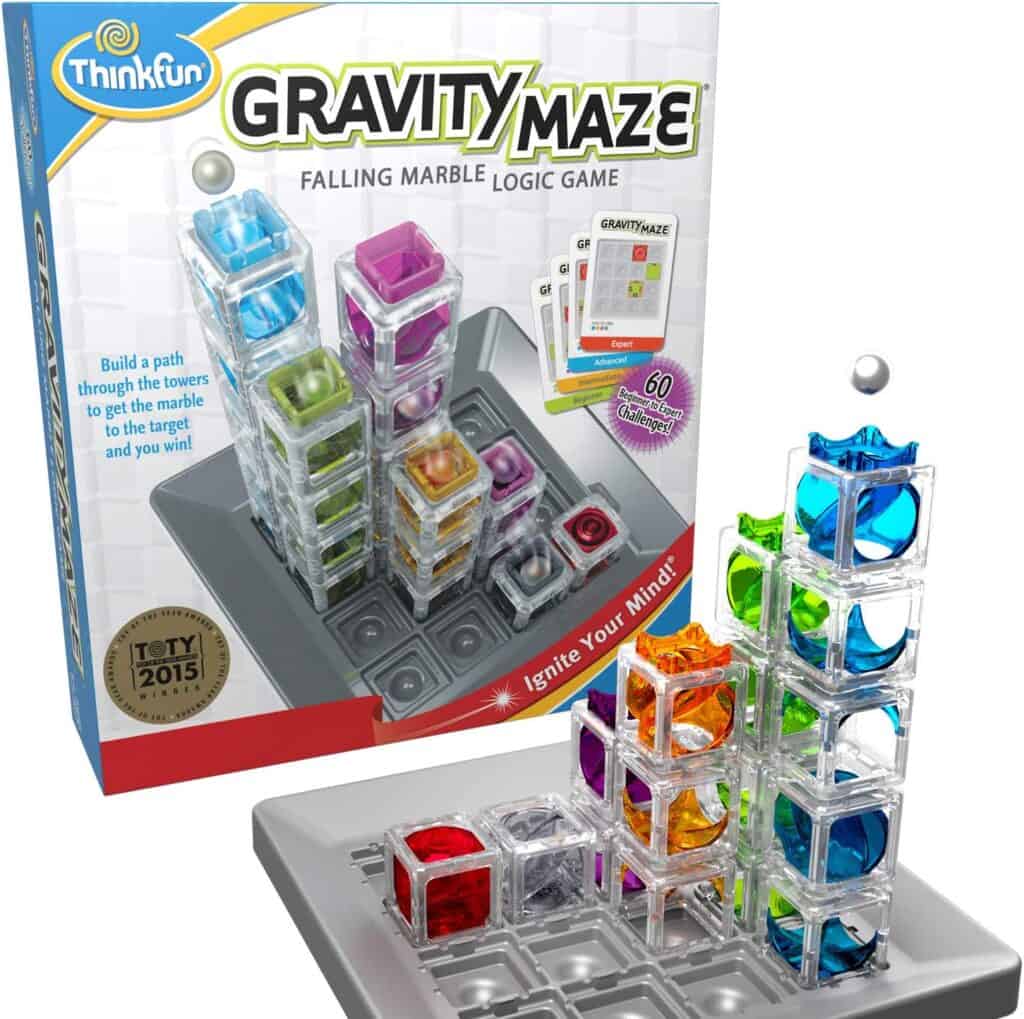 LEGO bricks are a huge hit in our house. Both my boys enjoy building mini LEGO cities all over the house. With the LEGO Chain Reaction activity kit, your son can build 10 machines that move. Each build uses the next to set off a chain reaction.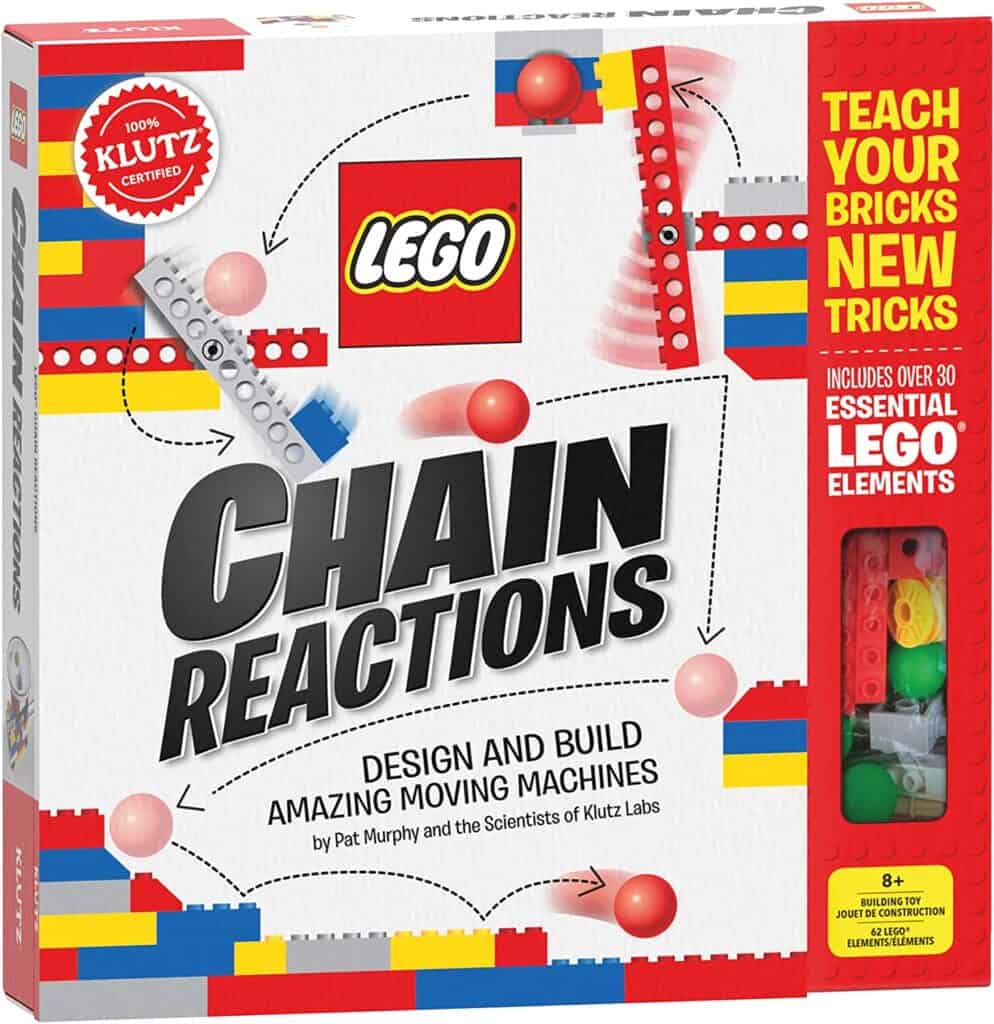 Books To Add To Your Wishlist
New books are always met with excitement in our home. With so many series and stories to read, there isn't a shortage of adventures to experience while reading the pages. Most schools encourage what I call fun reading at home. If you can make reading exciting and find a story that they'll enjoy, it doesn't need to be considered homework. Here are some of my favorite books for 10 year old boy gifts.
What is better than Minecraft and zombies? Diary of a Minecraft Zombie is the first book in this Minecraft series. I love to get my kids involved in series to keep them interested and reading more.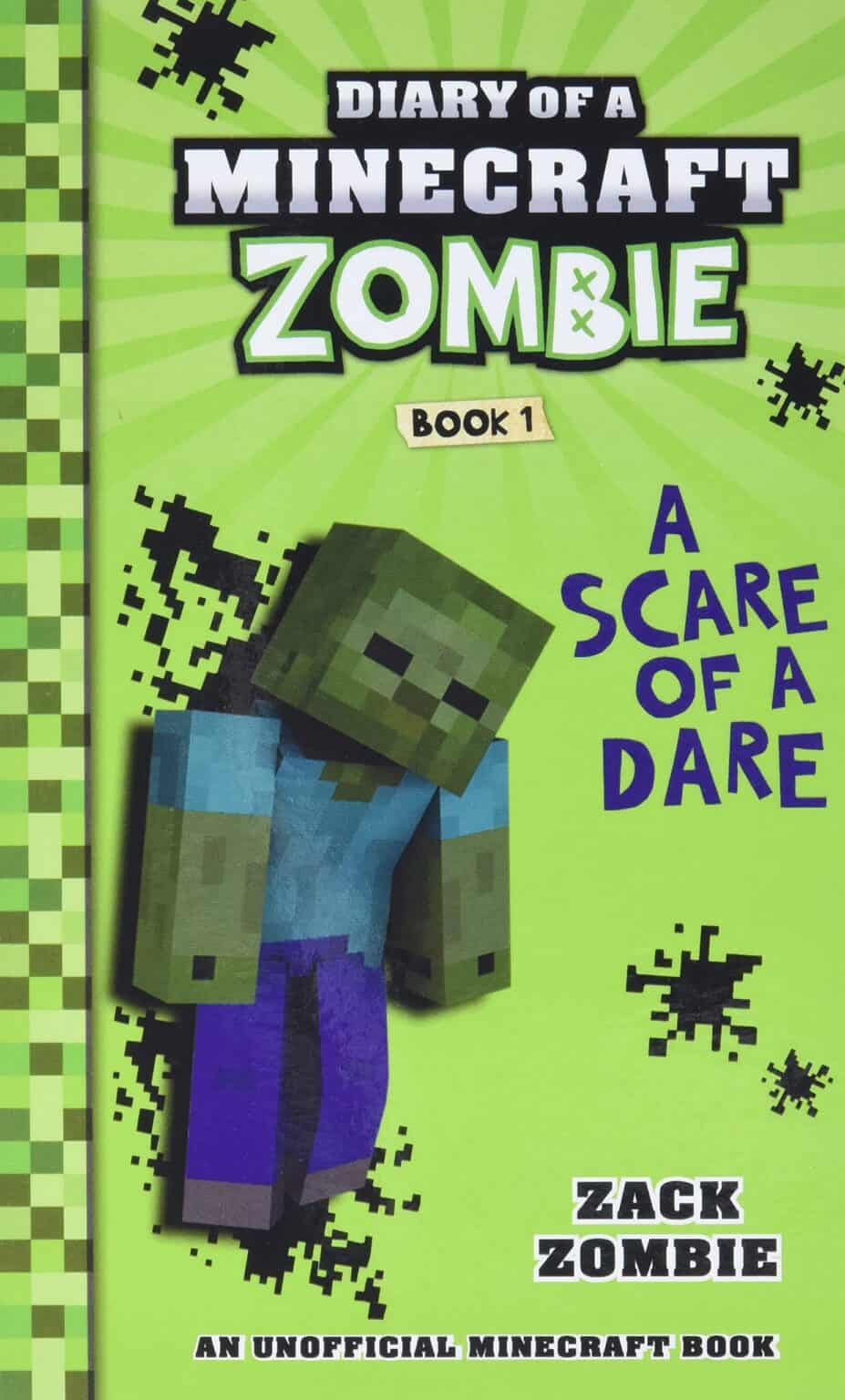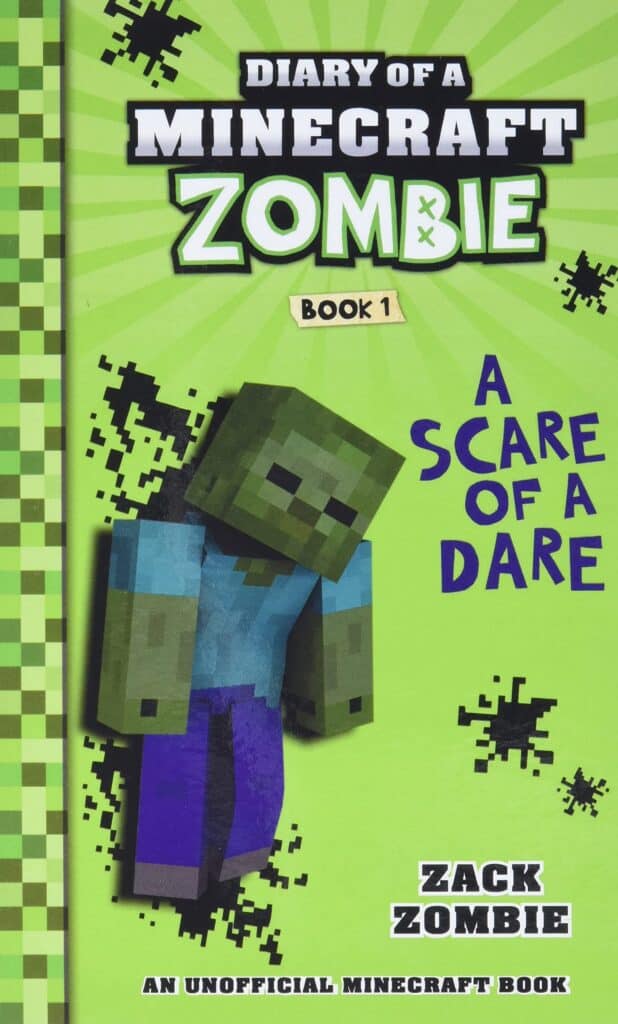 Boys flip over potty humor and this book is all about that.  Milo Snotrocket will describe 27 different farts and how to use them to your advantage.  Don't be surprised if your kid calls you out for your "Cough Cover-Up" fart after reading this hilarious book.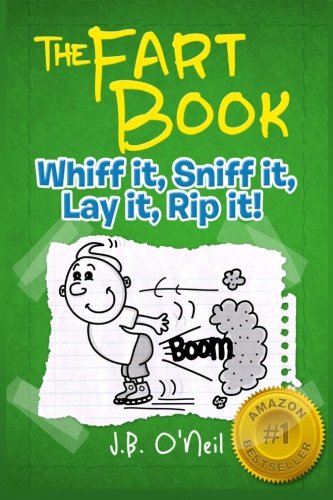 This is another series that will have your son continue reading well after bedtime.  With 5 total books in the series, you'll find out what happens when you get sucked into the dangerous world of video games.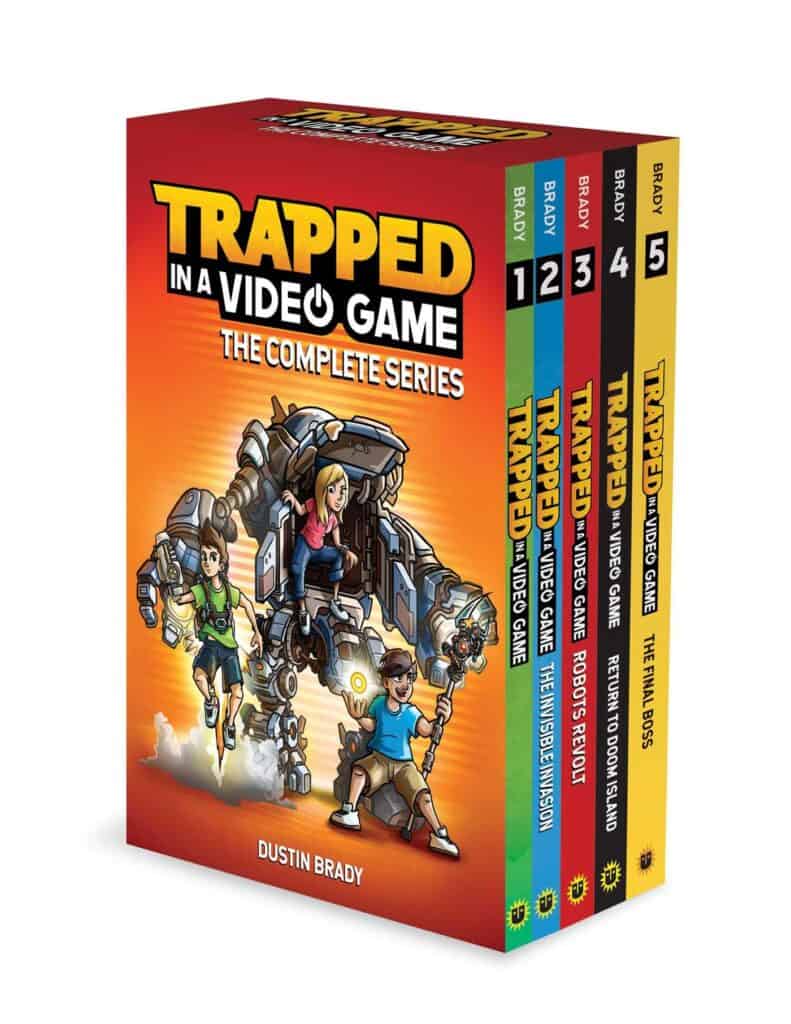 Theodore Boone is a 6 book series written by John Grisham that is full of twists and turns.  This is a series filled with suspense and mystery. For budding lawyers, investigators, or law enforcement, they'll have a blast reading about Theodore's adventures.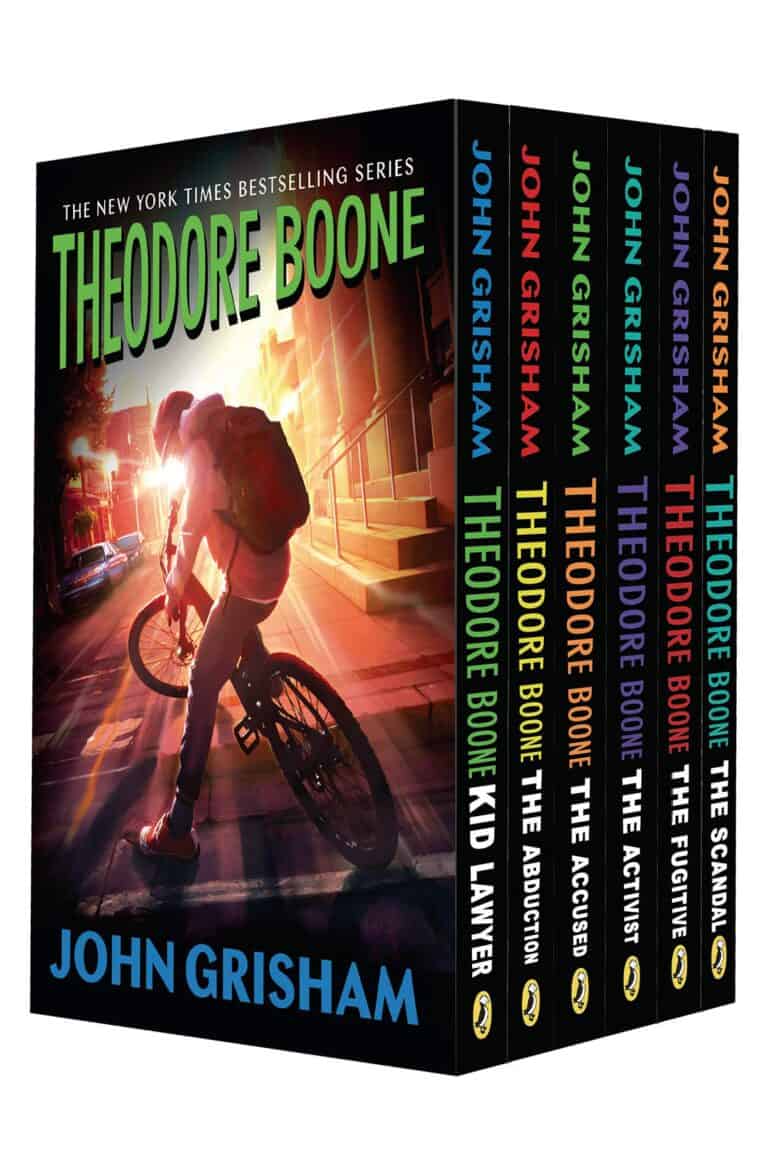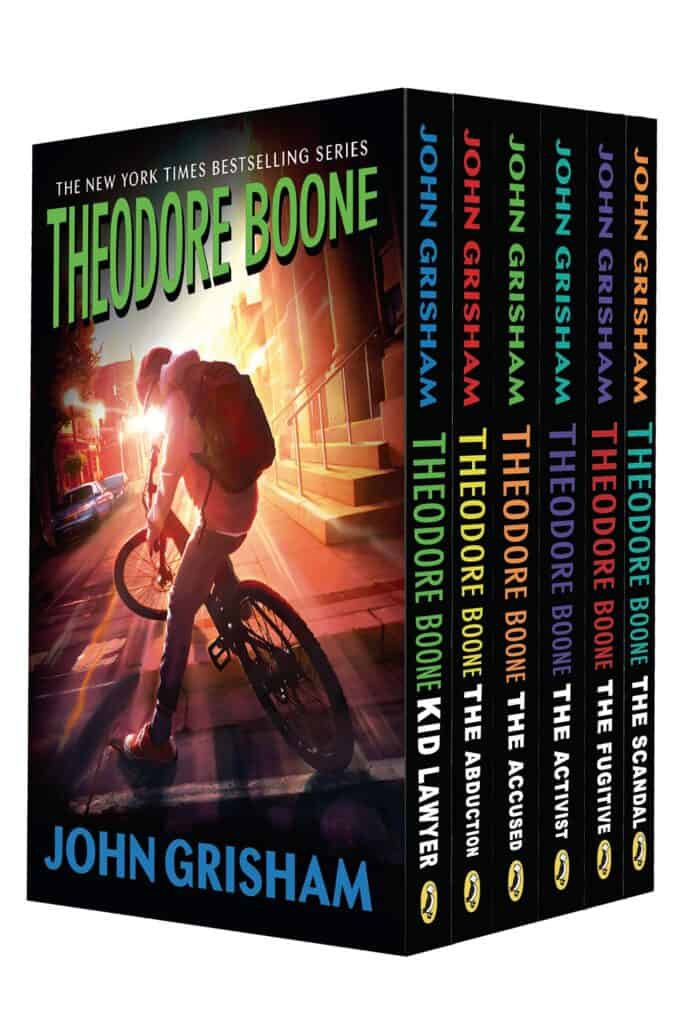 Charlie is another young boy who finds himself trapped in a video game after helping his mom move boxes. In this 3 book series, your son will find out how Charlie wins the game and fights evil.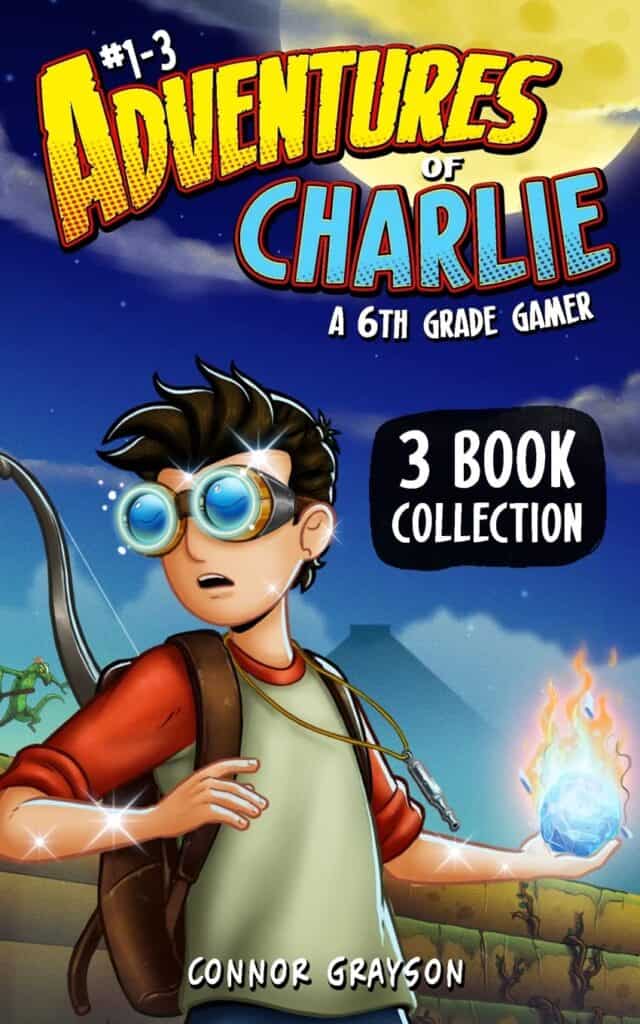 After reading the description on this book, I may buy it for myself to read. The book tells the story of a Robot, Roz, who finds herself on a remote island. You'll find out how technology and nature meet as Roz must struggle to survive.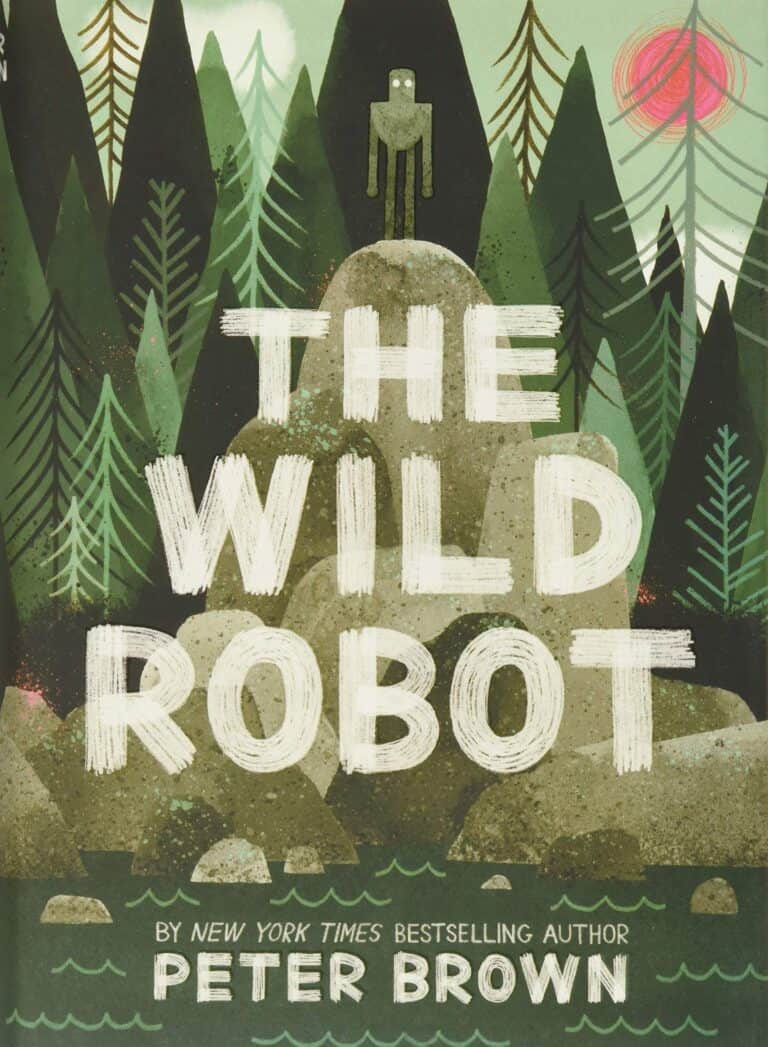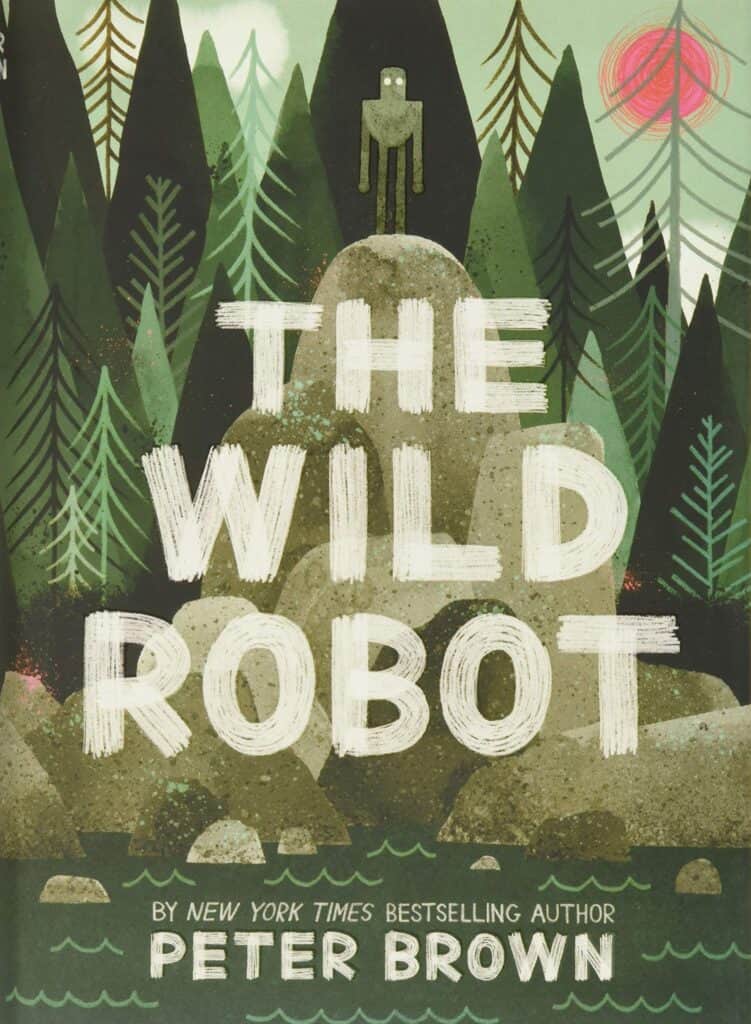 This 12 book series introduces readers to Chase, who was recruited into a group of ninjas. He keeps a diary writing down obstacles he faces and his hopes for keeping other kids from becoming ninjas.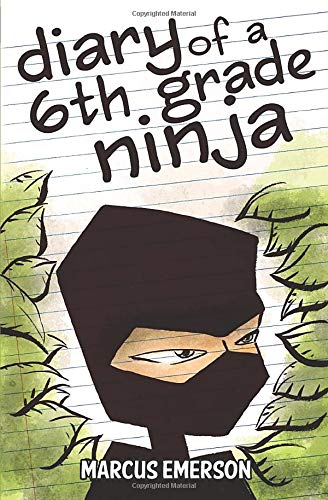 This award winning book focuses on themes of friendship, adversity, courage, and loss. It is an action pack story filled with adventure and mystery where the lead character, Jack, must find his missing dad to save himself.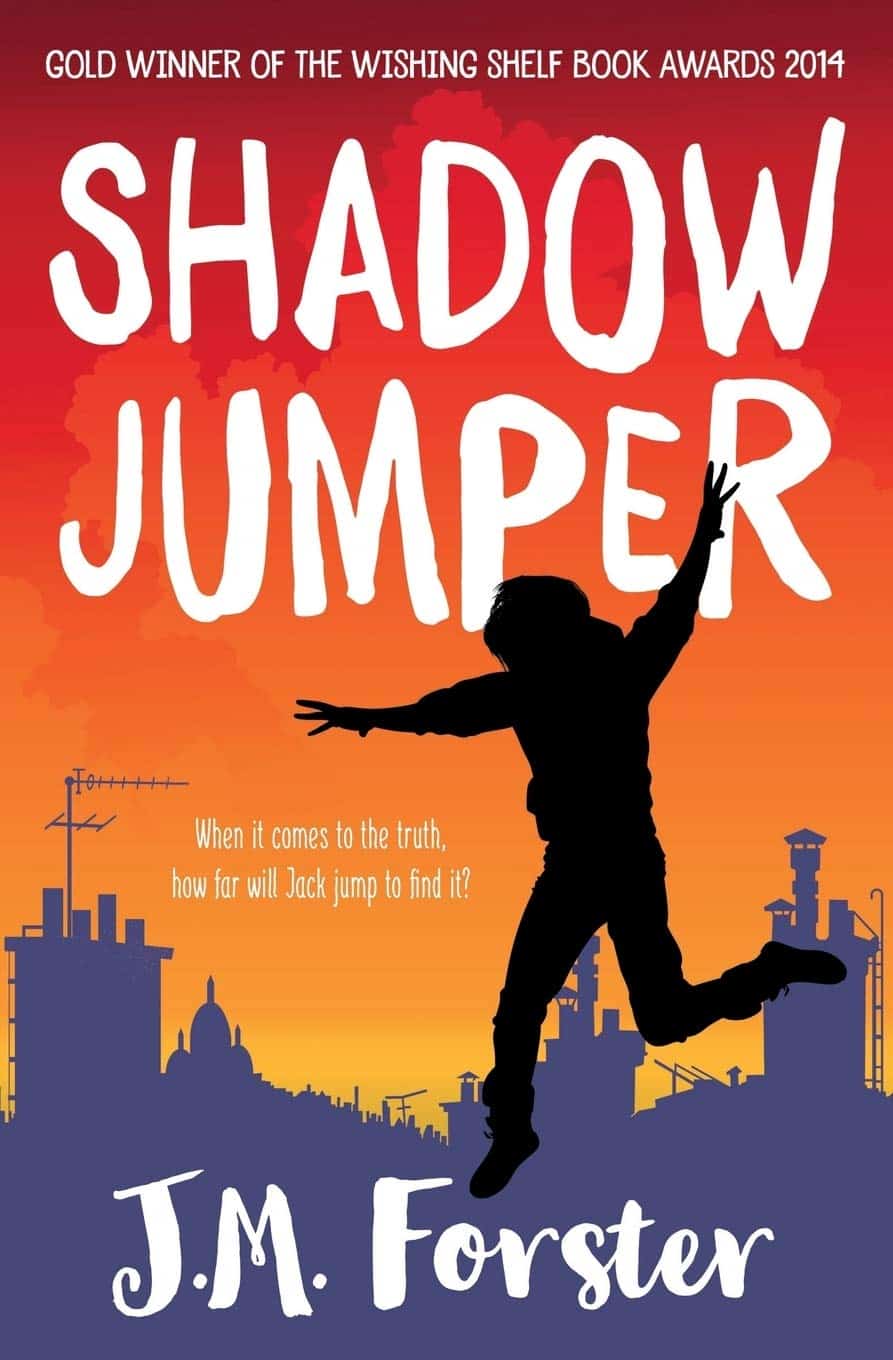 Shop The Best 10 Year Old Boy Gifts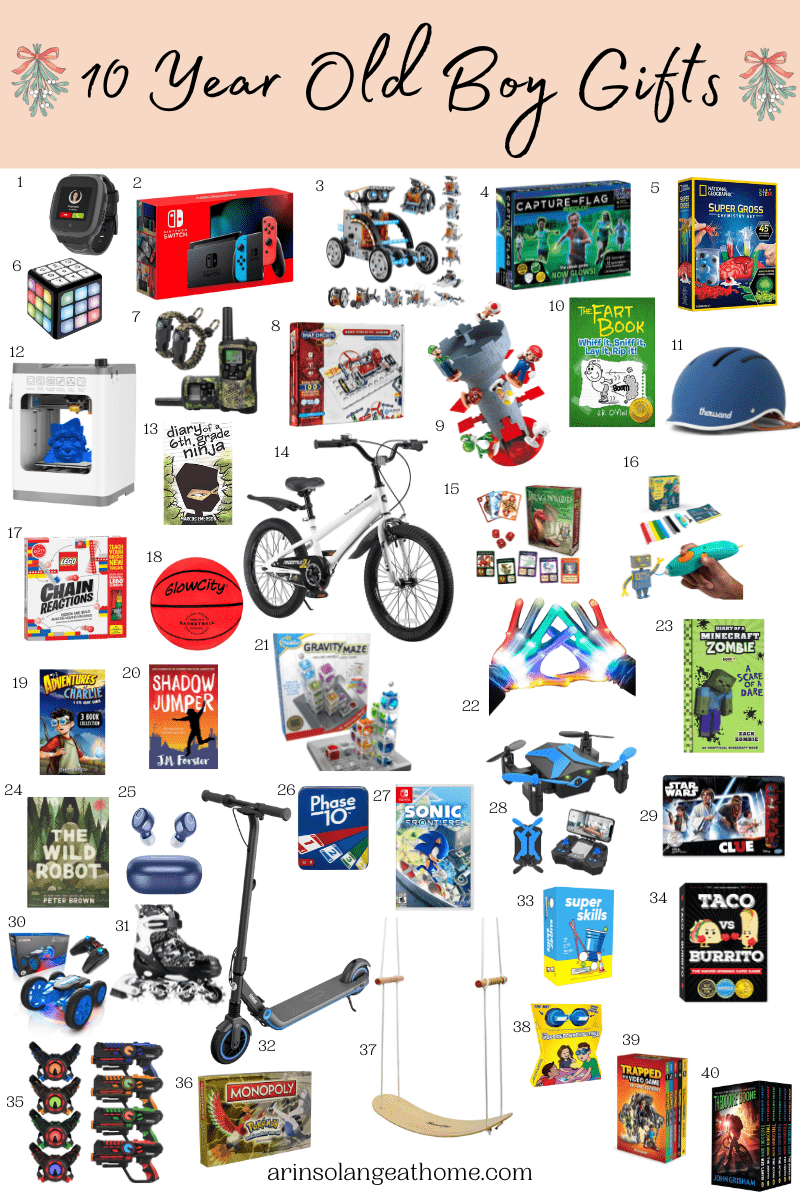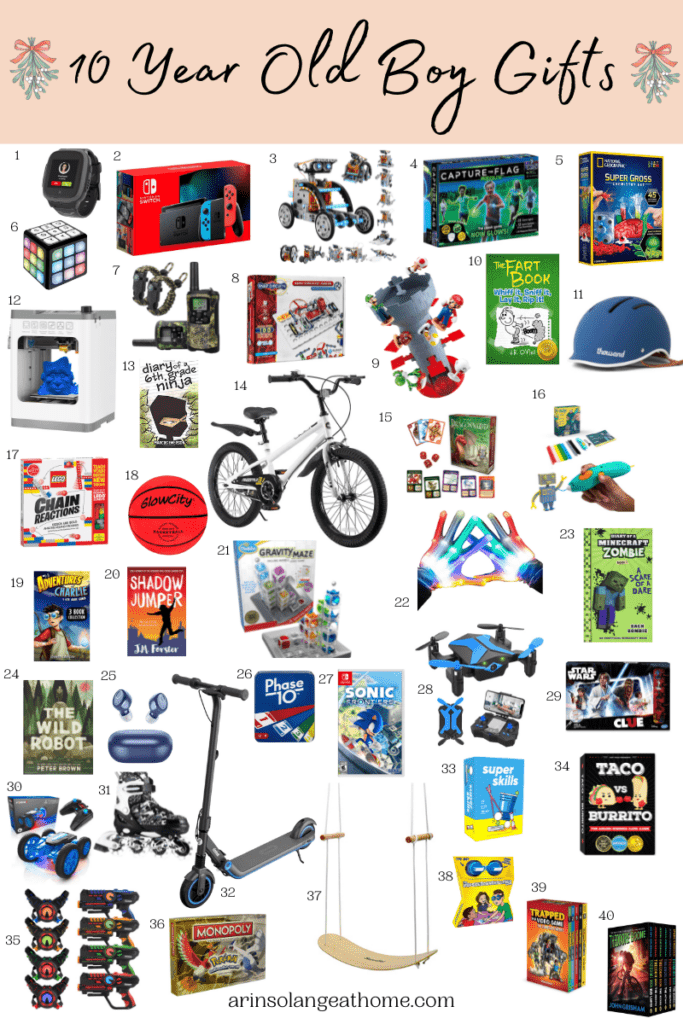 1 | 2 | 3 | 4 | 5 | 6 | 7 | 8 | 9 | 10 | 11 | 12 | 13 | 14 | 15 | 16 | 17 | 18 | 19 | 20 | 21 | 22 | 23 | 24 | 25 | 26 | 27 | 28 | 29 | 30 | 31 | 32 | 33 | 34 | 35 | 36 | 37 | 38 | 39 | 40
Shop All Items Below
Other Posts You'll Love
All Gift Guides | Gifts for College Guys | Gifts for 10 Year Old Girls
Pin This Photo Below For Later
It doesn't need to be a complicated process finding 10 year old boy gifts. Stick to what you know boys enjoy and I guarantee you'll have a hit. Whatever you decide to give, he will love it because it came from you. Be sure to pin the photo below for later, and if you don't already – follow me on Instagram (@arinsolange) and Tik Tok (@arinsolange) for more helpful hints. If you have any questions leave them in the comments below, and I will get back to you!