Amazon finds are one of my favorite things. I also know from this little space that you all love them too. I rounded up my favorite Baby and Toddler Girl Clothes from Amazon today in a fun blog and Instagram post. My friend Val does these Amazon round ups weekly and always has the greatest finds, so this was so fun for me to join in on this week.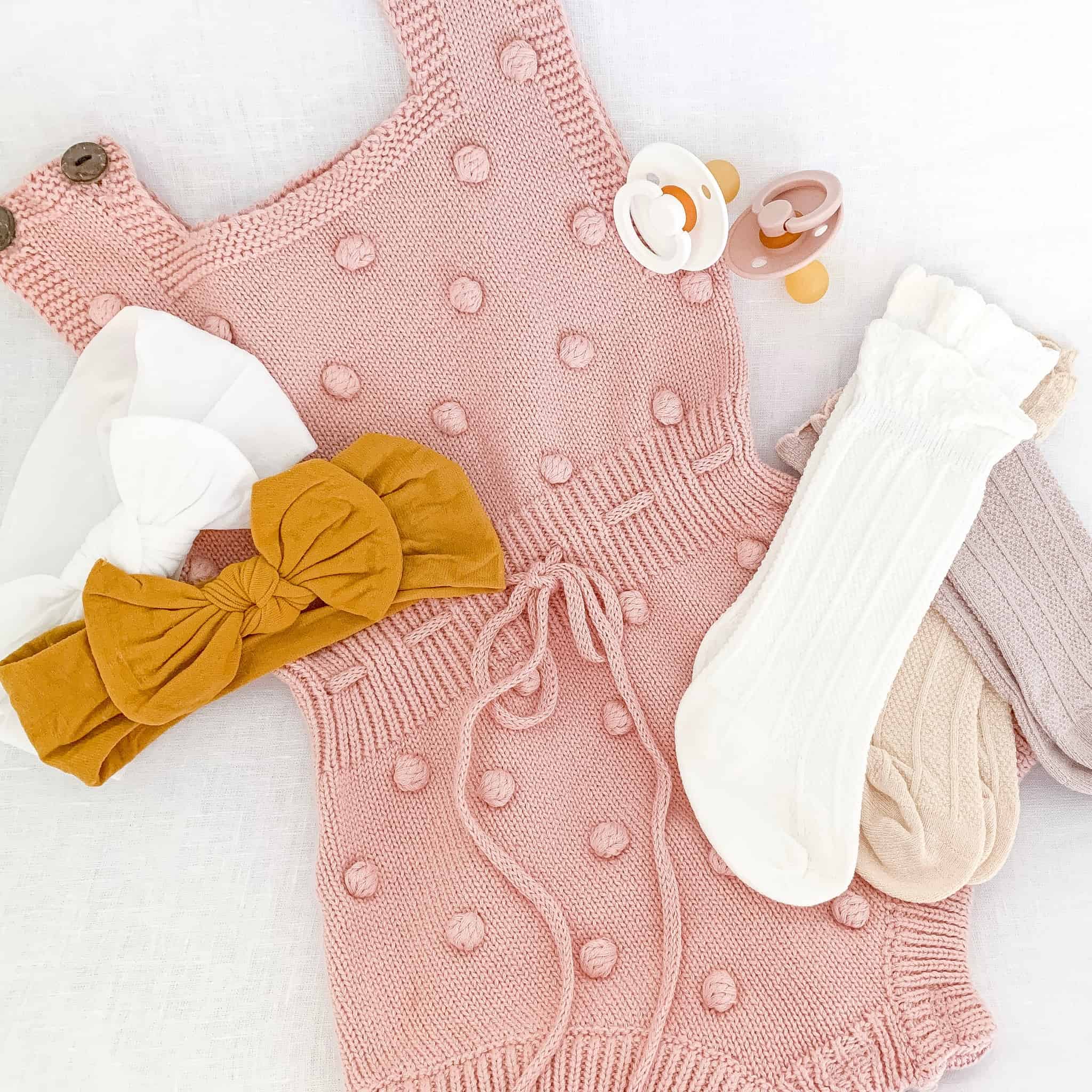 This post contains affiliate links
I have personally done a lot of shopping for our baby due next week on Amazon so it was super natural for me to put all my favorite finds in one space. I will be sharing and highlighting (in my style picks highlight) on Instagram all of the items I personally already own so you can see them in person too, which I think can be super helpful.
I will be sure to update this post with photos of items I buy as time goes on, because I am sure I will order more of these cute items once baby girl is here and I know what size she is!
I didn't include any shoes in this graphic, but I actually buy most of my kids shoes on Amazon (because HELLO, they don't tell you until you can't shove their feet in anymore). I am going to do a clickable section of my favorite shoes THAT WE OWN at the end that are from Amazon as well!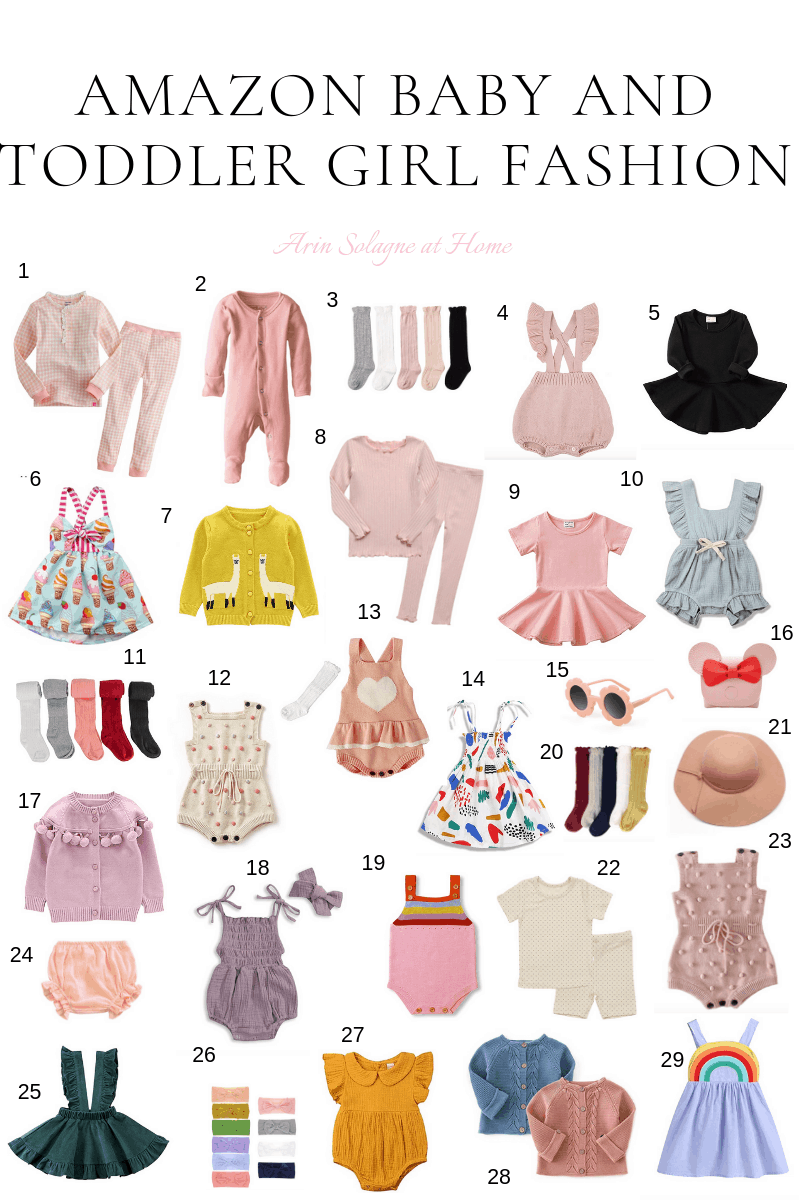 Baby and Toddler Clothes from Amazon
1 | 2 | 3 | 4 | 5 | 6 | 7 | 8 | 9 | 10 | 11 | 12 | 13 | 14 | 15 | 16 | 17 | 18 | 19 | 20 | 21 | 22 | 23 | 24 | 25 | 26 | 27 | 28 | 29
(will bold any items we personally own!)
My Favorite Shoes WE OWN from Amazon for Little Girls

And be sure – if you love this post check out these other Amazon round ups, as well as this post with lots of other great fashion picks! If you have any questions on these baby and toddler girl clothes from Amazon let me know in the comments below, and I would love to hear if you try anything!