Is there anything better than baby girl clothes? Maybe only baby girl clothes for the holidays. I rounded up the best baby girl Valentine's Day outfits I could find on Amazon in this post! Thats right. Everything in this post is straight from Amazon!
This baby girl Valentine's Day outfits post contains affiliate links
I love rounding up Amazon finds, and yesterday shared my favorite toddler girl Valentine's Day outfits from Amazon, but didn't want to leave out those sweet babies. If you have multiple girls be sure to check out that post for some matching options!
And because I am a boy mama too, and have had a few requests I will be rounding up my favs for toddler boys this weekend as well! (no promises on the Amazon only aspect!).
Baby Girl Valentine's Day Outfits
To shop this post, simply click on the image over the item you are interested in, or you can also head to the description below!
Red Baby romper – This is sooo cute.
Babies are always wearing their pacis so nothing like a cute pink or red Paci!
Red Heart Onsie – pair this with some tights and it would be to die for
Retro top and shorts – this is coming home with me!
Baby Bling bows – my favorite
This heart knit outfit is SO CUTE. It reminds me of a popular sweater for mom.
Pajamas – and if she has a big sis here they are for toddlers and little girls!
Heart suspender bloomers – I am so obsessed with these.
I love that when it comes to baby girl Valentine's Day outfits almost all of them would be perfect for far past the holiday! When babies grow so fast that is the best way to shop.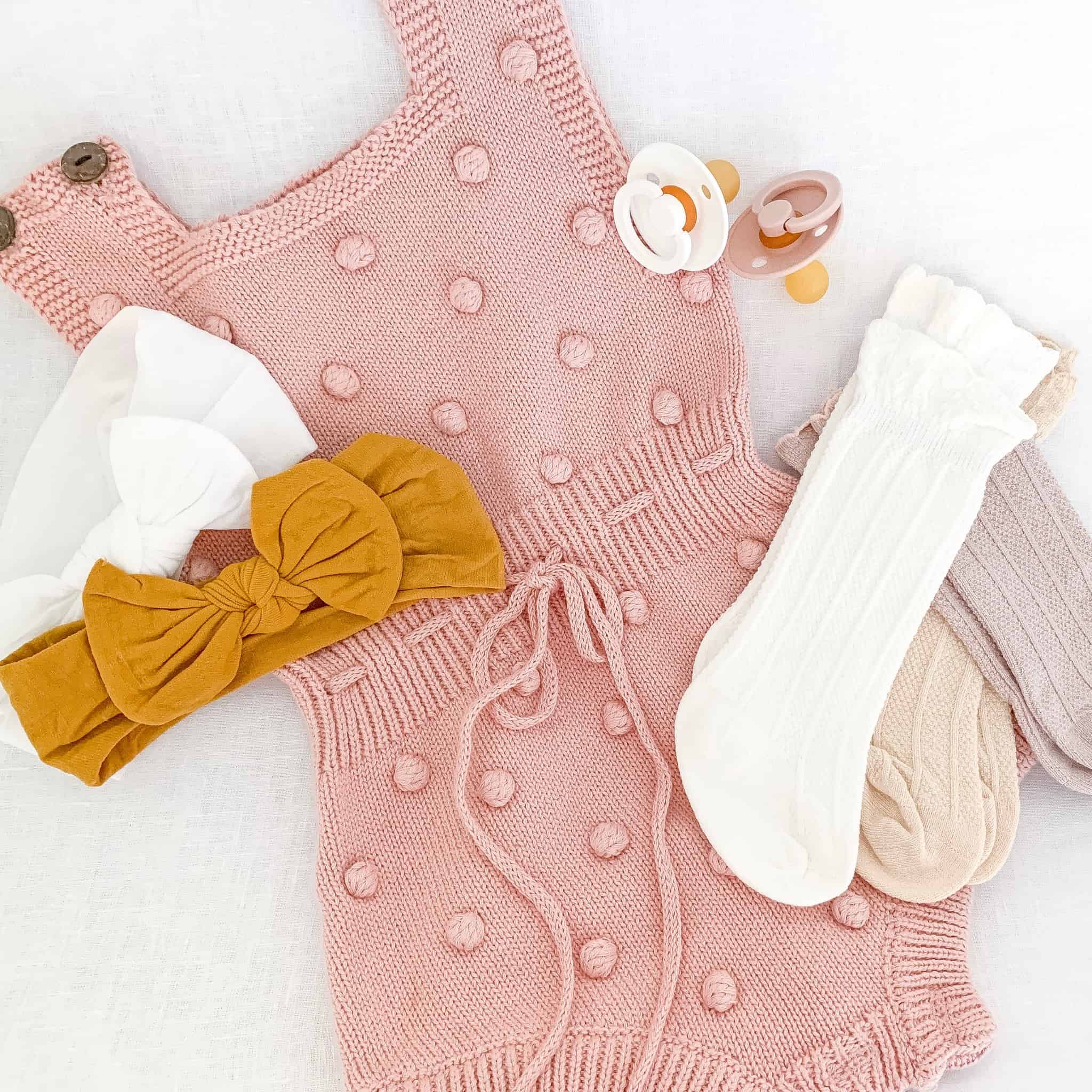 The outfit above and socks would also be so cute!! ROMPER // KNEE HIGHS
I would love t hear what you grab in the comments below, and be sure to check out some other great Valentine's Day posts linked below!
Toddler Girl Valentine's Day Outfits from Amazon
Best Kids Valentine's Day Snack
Easy Valentine's Day Sweet Treats
Pin The Post Below for Later