I'm working on a full before and after "one year update" post for you all to see how some simple updates have really changed our house in 1 year, however we are getting new floors next month (YAY)  so I think I'll hold the big before and after post for that.  In the mean time I thought I would share our bar renovation.  Last summer we had the butlers pantry style 'hallway bar' torn out in our house and redone. To see the before check out this post. Picture brown cabinets, bright green paint, brown LEATHER counter tops, and 2 shelves with very VERY ornate etching in them hung above. Thats it.  It had a simple sink and was absolutely  the ugliest spot in the house.  I wanted a white bar with gold accents, so we needed to tear it out and start from scratch.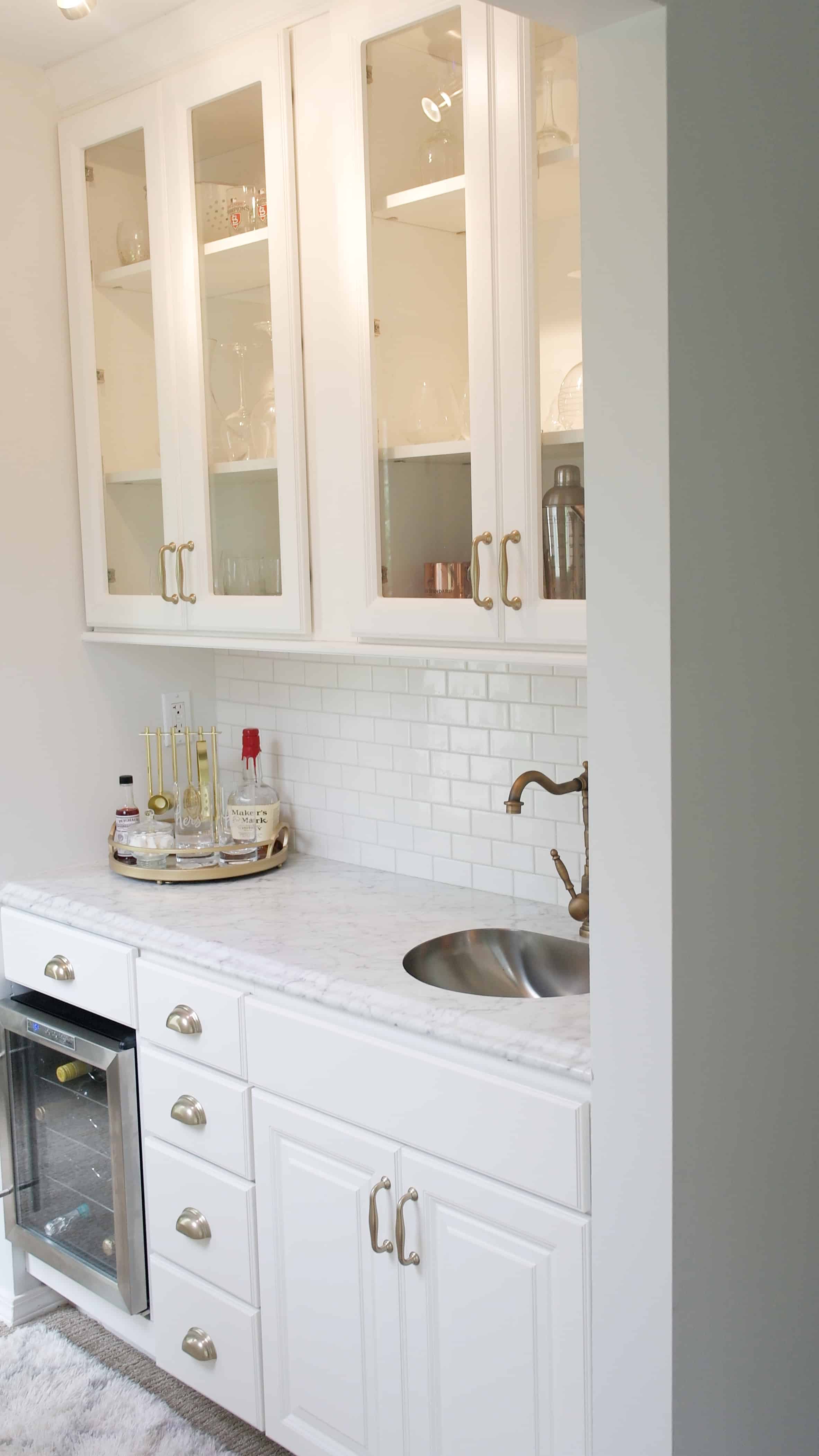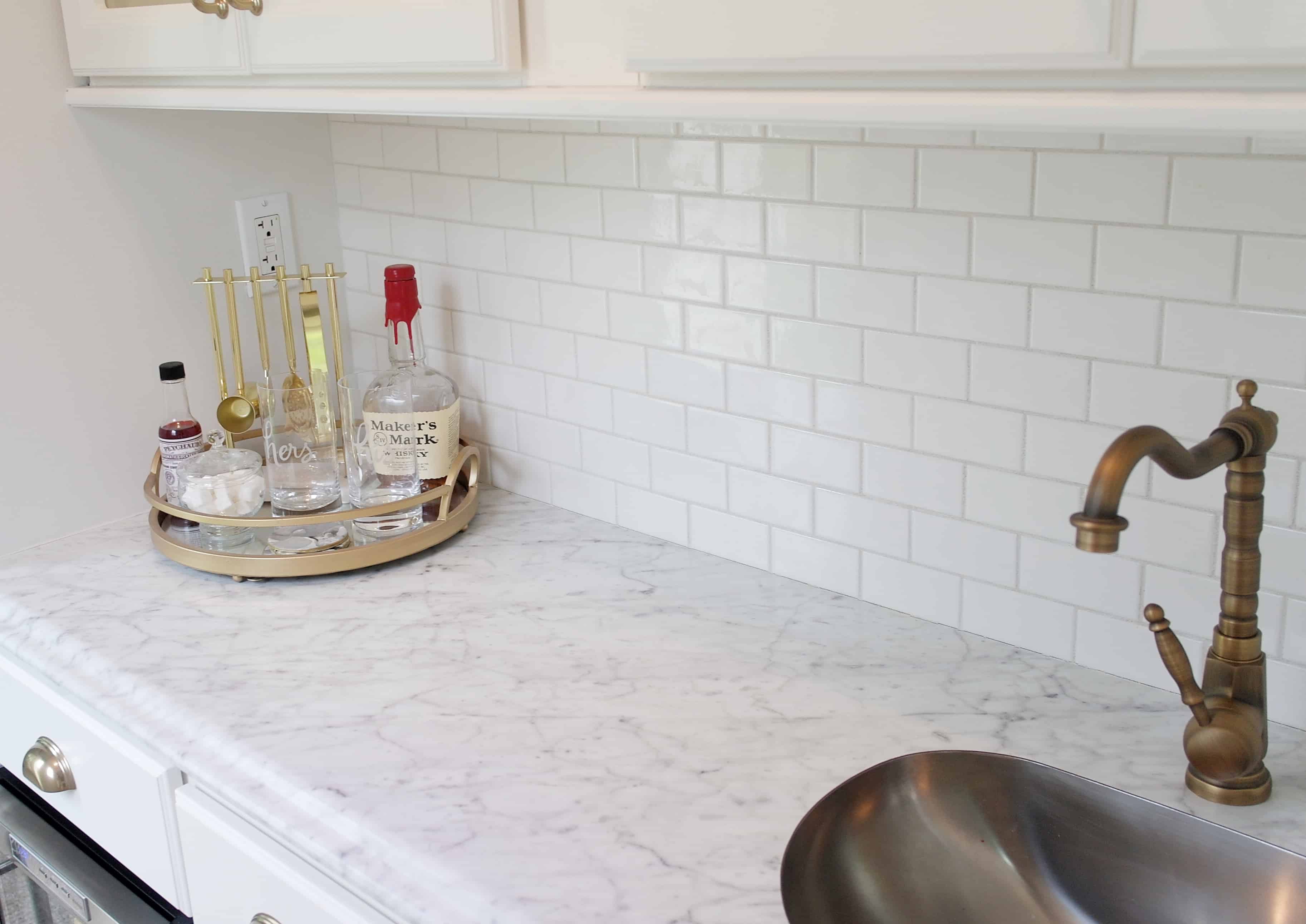 This was above my wheelhouse for fixing it on my own, and although the lower cabinets could have been painted, we decided to add a wine fridge while we were at it, so we brought in a professional.
The after has left it one of my favorite areas in my house…for so many reasons haha. It is bright, adds a ton of storage, and is perfect for entertaining.  We cut costs by doing a lesser expensive counter top to look like marble because heat resistance was not an issue in a bar area. I also got all our hardware at IKEA and got an affordable faucet off Amazon that Sam was easily able to install on his own.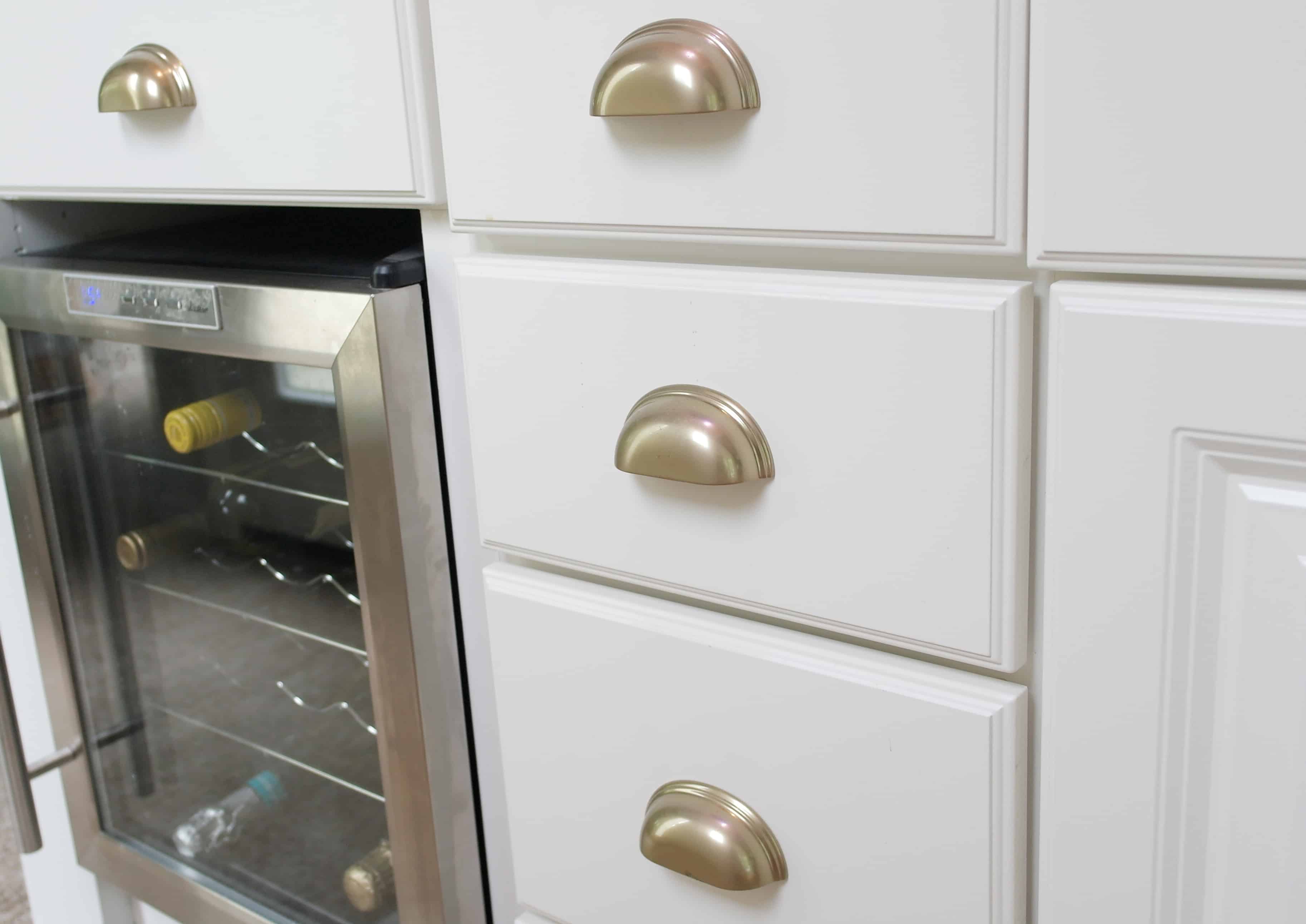 There are definitely times and places to spend the money on renovation projects, but by all means look to cut costs in the small areas that contractors won't lead you to!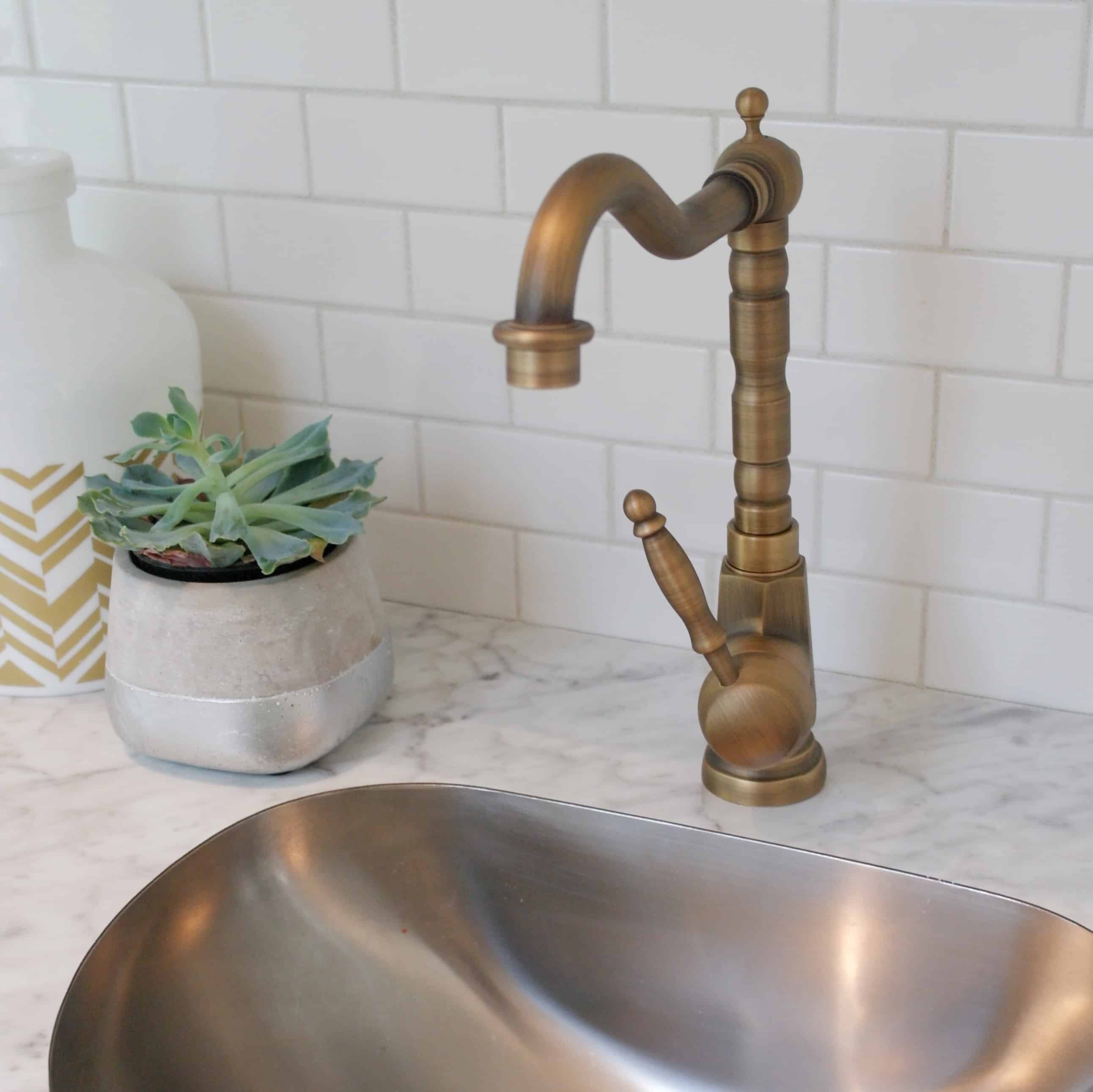 as a side note: the area this bar is in is really narrow front to back which made finding a wine fridge nearly impossible so we went with a small option that wouldn't hang out too far.
Sources: Faucet // Drawer Pulls // Bar Tool Set (similar) // His and Hers Glasses //
What are your go to ways to save money on big renovation projects?
XO ARIn
SaveSave