The fact that we are only roughly 2 weeks away from my sweet Jack turning 7 is absolutely mind blowing (and slightly heart breaking). One thing I always love to do around my kids birthdays is share with you all gift guides for kids in that age range. When I start thinking about the best gifts for 7 year old boys I put in so much thought and effort, so I figure other parents/grandparents/friends are trying to find some go to gifts too.
This post contains affiliate links
As with all of my gift guides, I try to round up great options no matter your budget, as well as items that will wow kids with a variety of interests. If you are looking for other gift guides, check out all of my gift guides HERE, and the guides for boys of all ages HERE.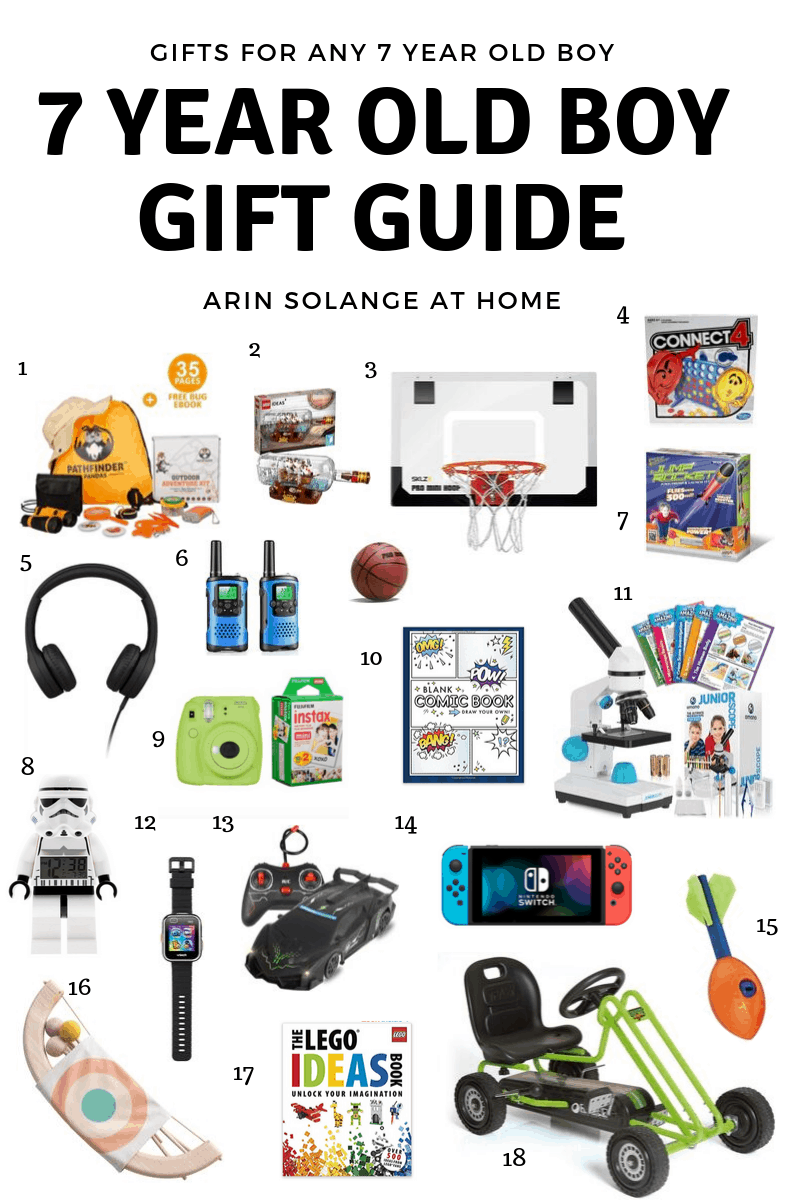 1 | 2 | 3 | 4 | 5 | 6 | 7 | 8 | 9 | 10 | 11 | 12 | 13 | 14 | 15 | 16 | 17 | 18
Best Gifts for 7 Year Old Boys
Hopefully this gives you great ideas for your 7 year old with some unique gifts! Be sure to check back for gift guides for the rest of your family over the next month.