Who is ready for the best gifts for 7 year old boys? The fact that we are only roughly 2 weeks away from my sweet Jack turning 7 is absolutely mind blowing (and slightly heart breaking).
This post contains affiliate links – post updated in 2023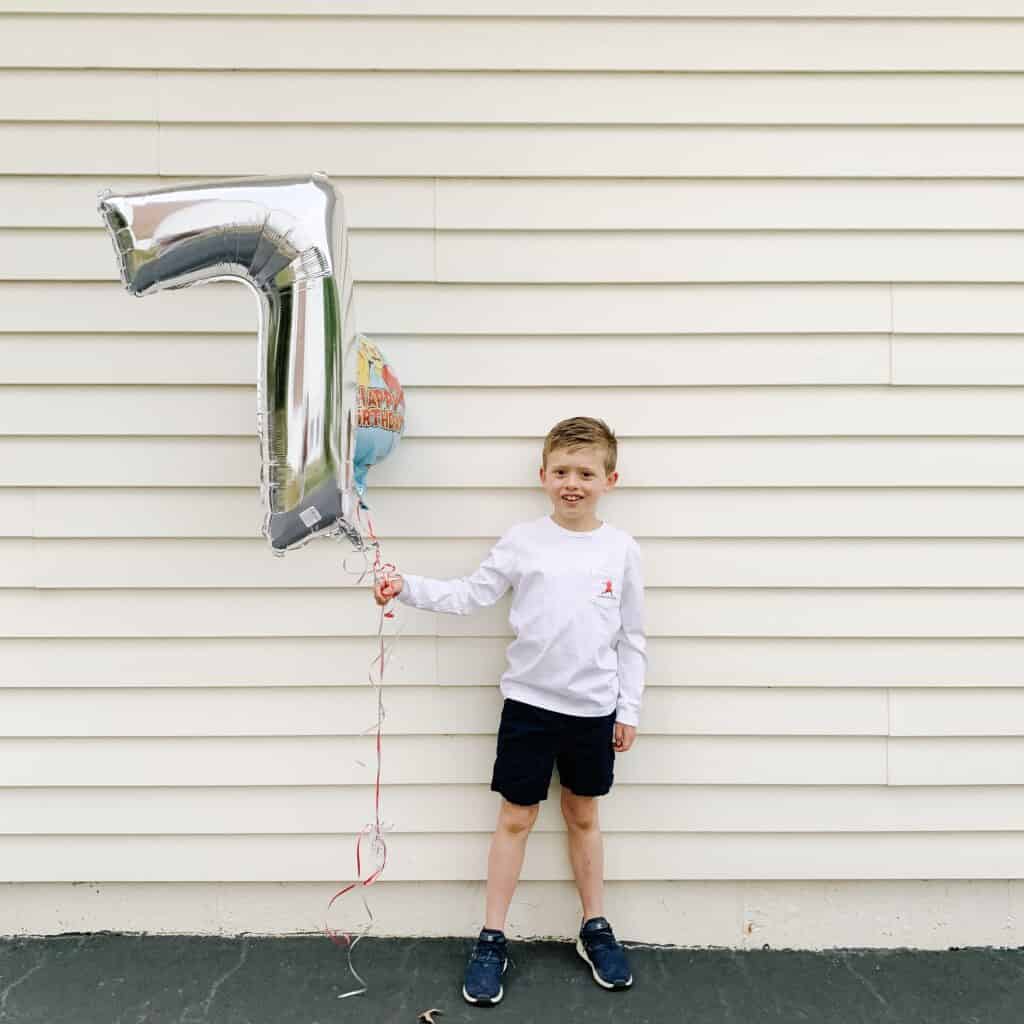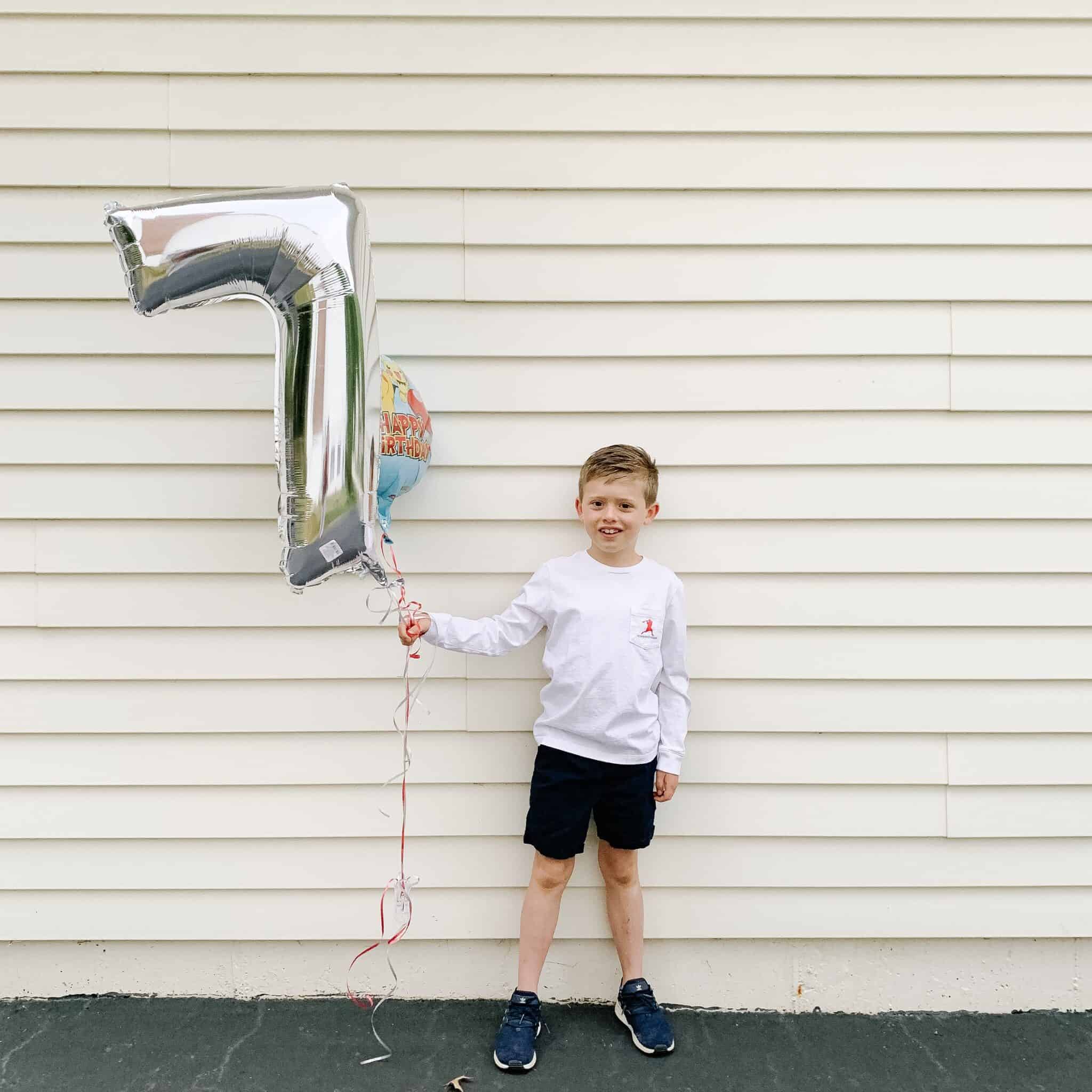 7 Year Old Boy gifts
One thing I always love to do around my kids birthdays is share with you all gift guides for kids in that age range.
When I start thinking about the best gifts for 7 year old boys I put in so much thought and effort, so I figure other parents/grandparents/friends are trying to find some go to gifts too.
As with all of my gift guides, I try to round up great options no matter your budget, as well as items that will wow kids with a variety of interests.
Other Gift Guides
If you enjoyed this gift guide be sure to check out the rest of my gift guides below! I have them organized and easy to shop, and all are updated frequently!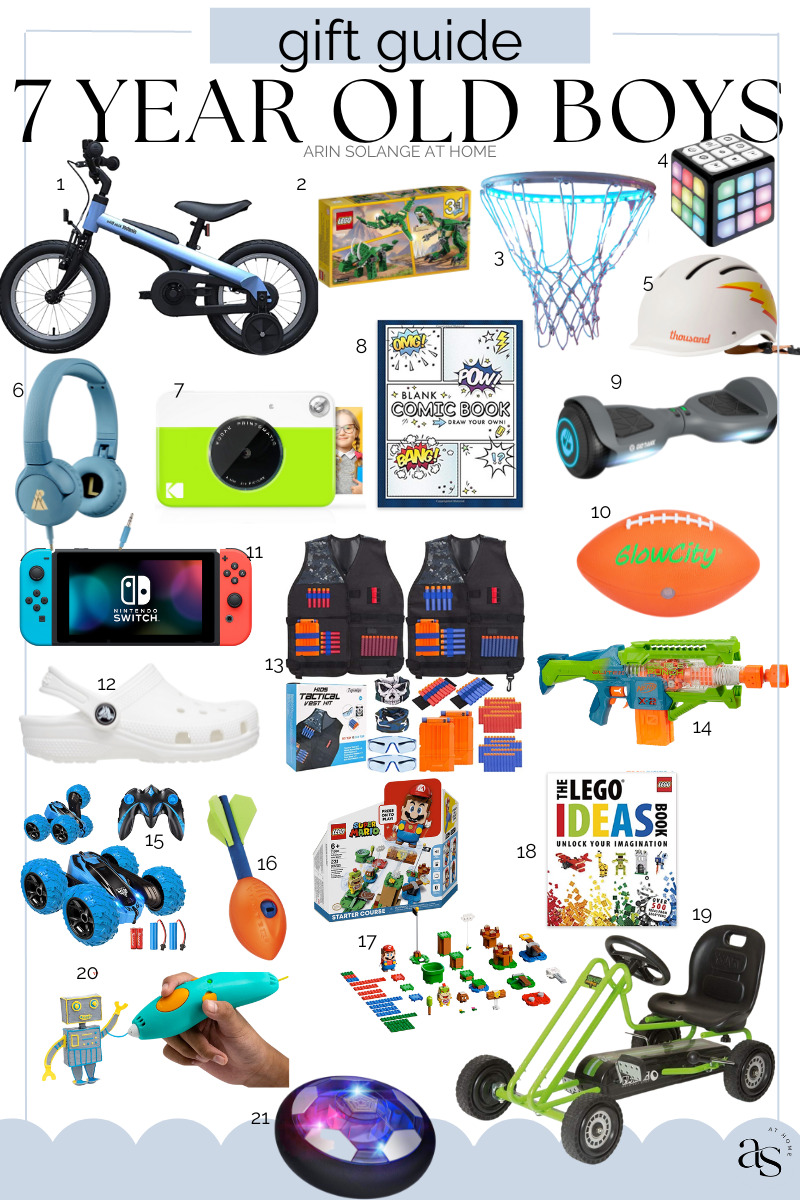 1 | 2 | 3 | 4 | 5 | 6 | 7 | 8 | 9 | 10 | 11 | 12 | 13 | 14 | 15 | 16 | 17 | 18 | 19 | 20 | 21
Best Gifts for 7 Year Old Boys
This post has been updated in 2023 for the latest links and products. Only current products will be linked. Please refer to the 2023 Gift Guide below.
Hopefully this gives you great ideas for your 7 year old with some unique gifts! Be sure to check back for gift guides for the rest of your family over the next month.
Pin the Photo Below for Later
Hopefully you were able to find the best gifts for 7 year old boys in this gift guide, and if you need any help finding other gifts be sure to follow me on Instagram (@arinsolange) and Tik Tok or drop me a comment below!