Best Gifts for 6 year old girls! Last week I rounded off the last of my boy gift guides with a gift guide for 6 year old boys. This week was all about 6-year-old girls. You will find a round up of the best toys and gift ideas in this post that will make the little girl in your life so excited! As I stated in that guide I really think most of these would be great for any child between 5-10 but since I have a 6 year old I geared it directly towards that.
this post contains affiliate links – updated Oct 2022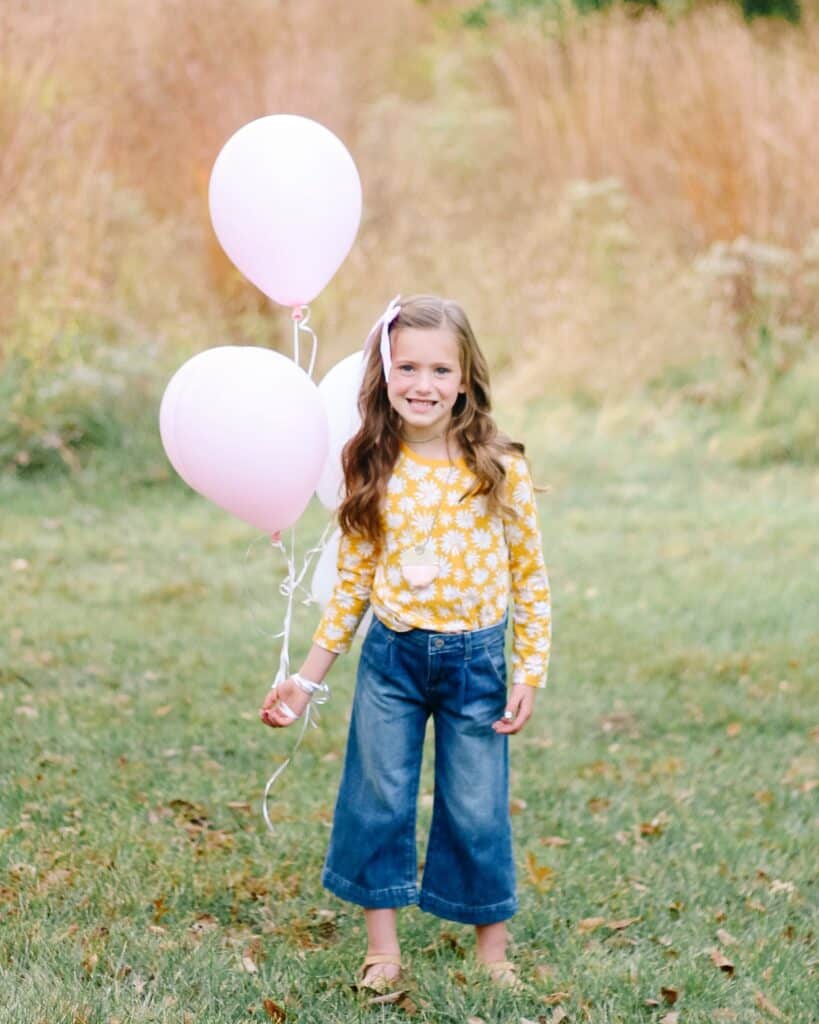 Best Gifts for 6 Year Old Girls
Little girls are seriously the BEST! They are so full of life, and as a parent I feel like 6 year olds truly are just such a sweet age.
My oldest daughter is 6 years old and I have had so much fun shopping for her. I feel like by age 6 you can really get toys and gifts in so many different arenas that makes life more fun! 6 year old girls have pretty great fine motor skills, so the fun, more advanced toys are on the table, but yet they still enjoy pretend play and all the sweet fun that comes with those.
What to Look for When Looking for Gifts
Young girls are SO fun and easy to please in so many ways when it comes to gifts. When I round up gifts for these gift guides I aim for unique, fun gifts in so many different categories so you can divide the guide between family and your sweet girl will have an amazing holiday or birthday.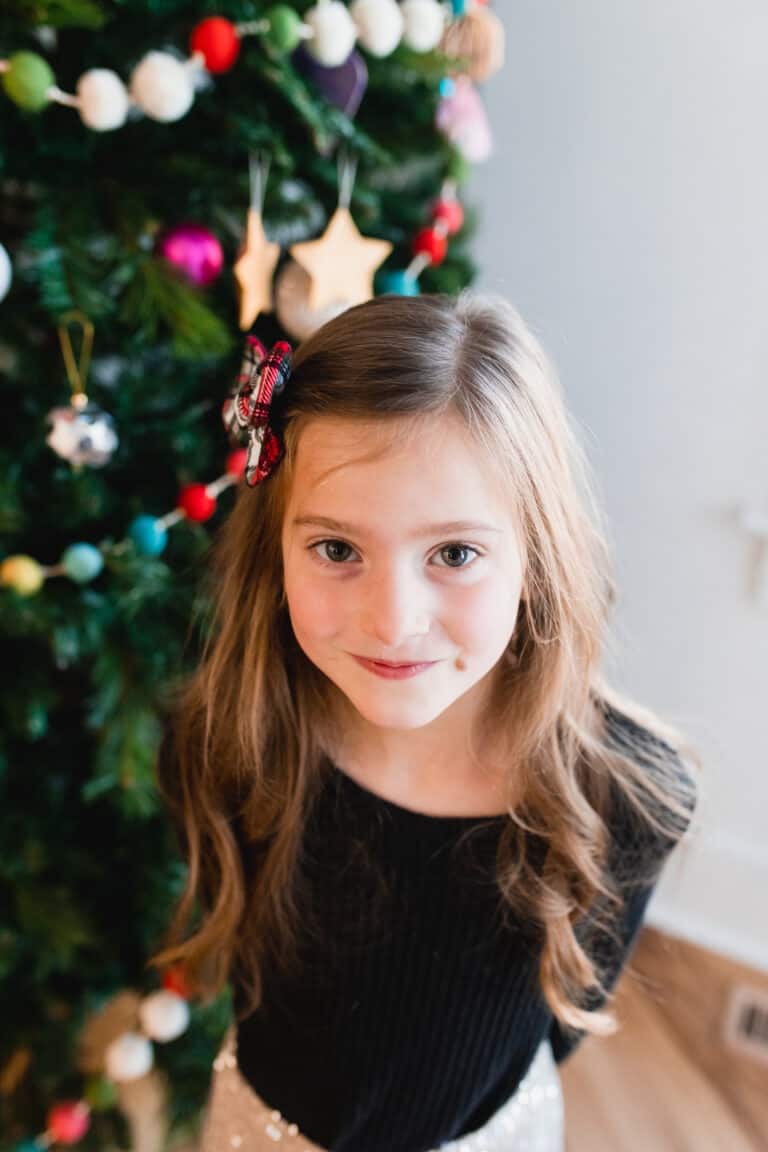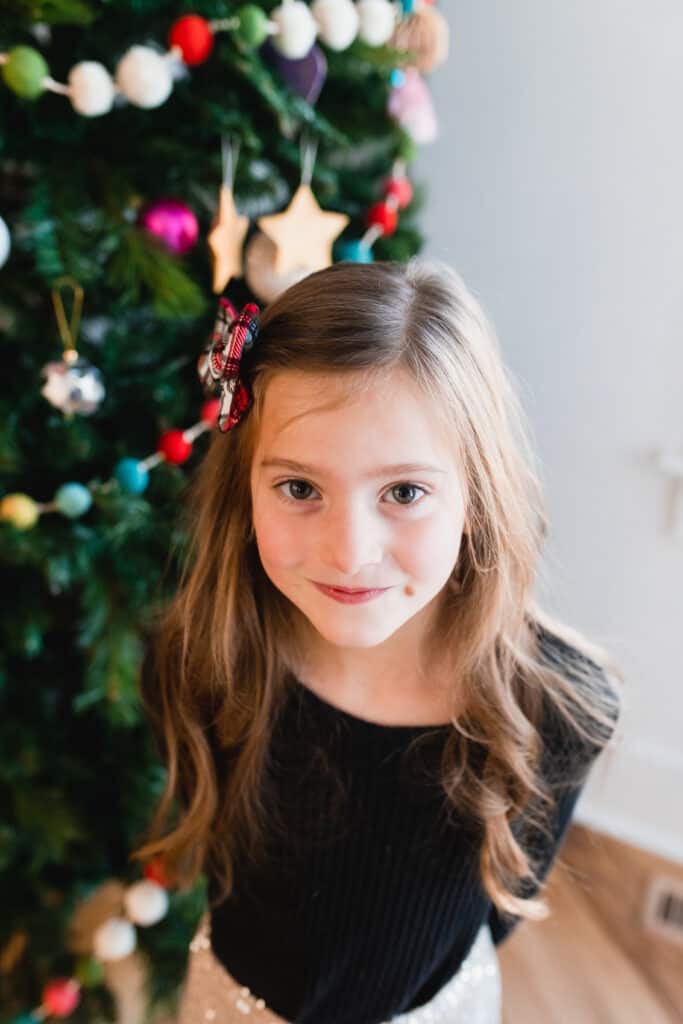 I really try to think about toys and gifts that will fit my kids lifestyle. By the time you are shopping for 6 year old girls you likely have a first grade or kindergartener on your hands, which naturally means less time at home.
My go to then becomes great toys to entertain my kids outside during the summer, toys that are more 'activity' based for the weekends or days off school, and craft kits. My 6 year old also still loves dolls and can still at times slip back into her younger siblings gifts so they are the sweetest age where I feel like everything goes.
I love to get my kids a couple of truly fun toys but really love things that encourage them to get outside and play or be creative – like craft kids, as well as more useful items (i.e. caboodle and hair bows), so I hope you find some inspiration this coming holiday season or for birthdays!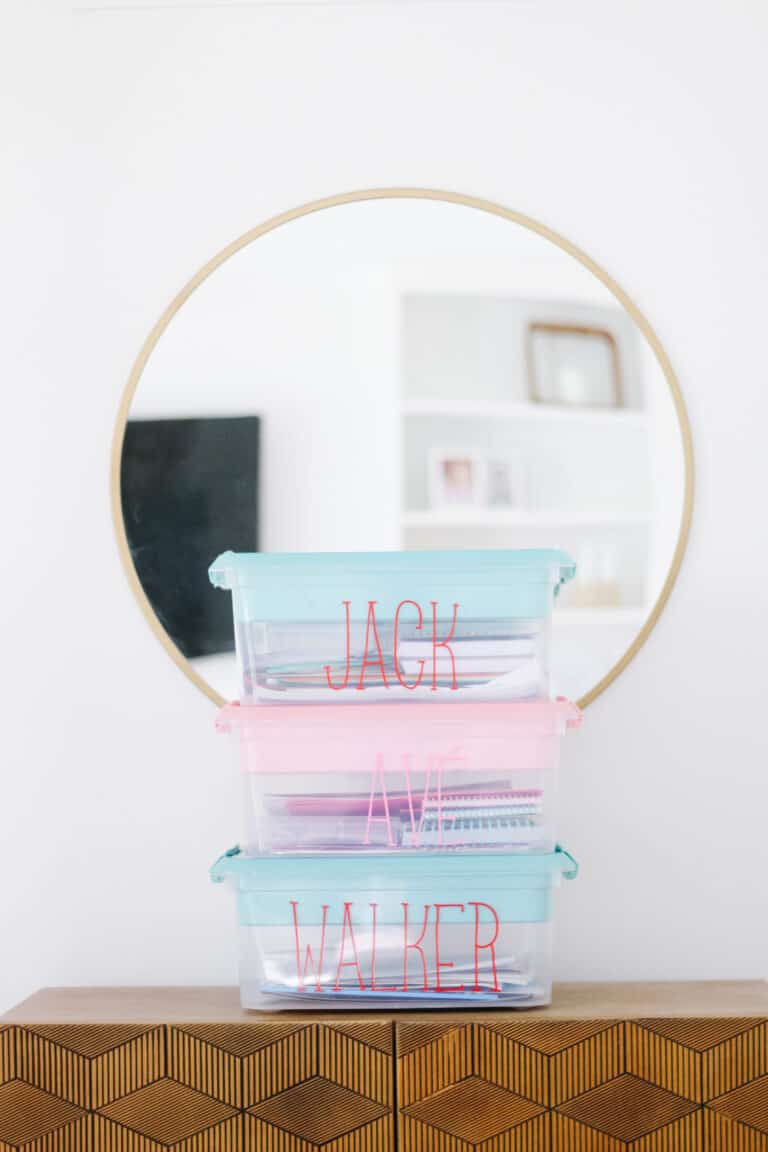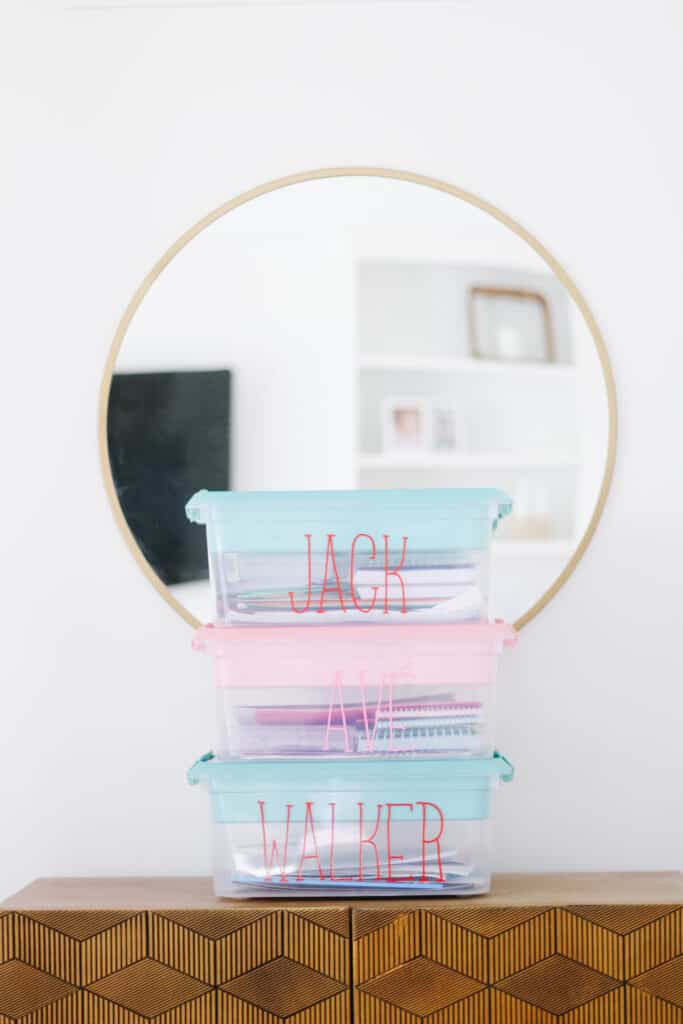 When my oldest daughter turned six I gave her this craft bin (that has since caught on like wild fire!). 6 Year old girls love arts and crafts. If you fill this bin with kid scissors, some construction paper, stickers, glue, markers, and crayons they will use their imagination and have so much fun!
If you decide to go that route and like the more useful type gifts, a playroom table is a great option and I have a great DIY for the one in the photo below!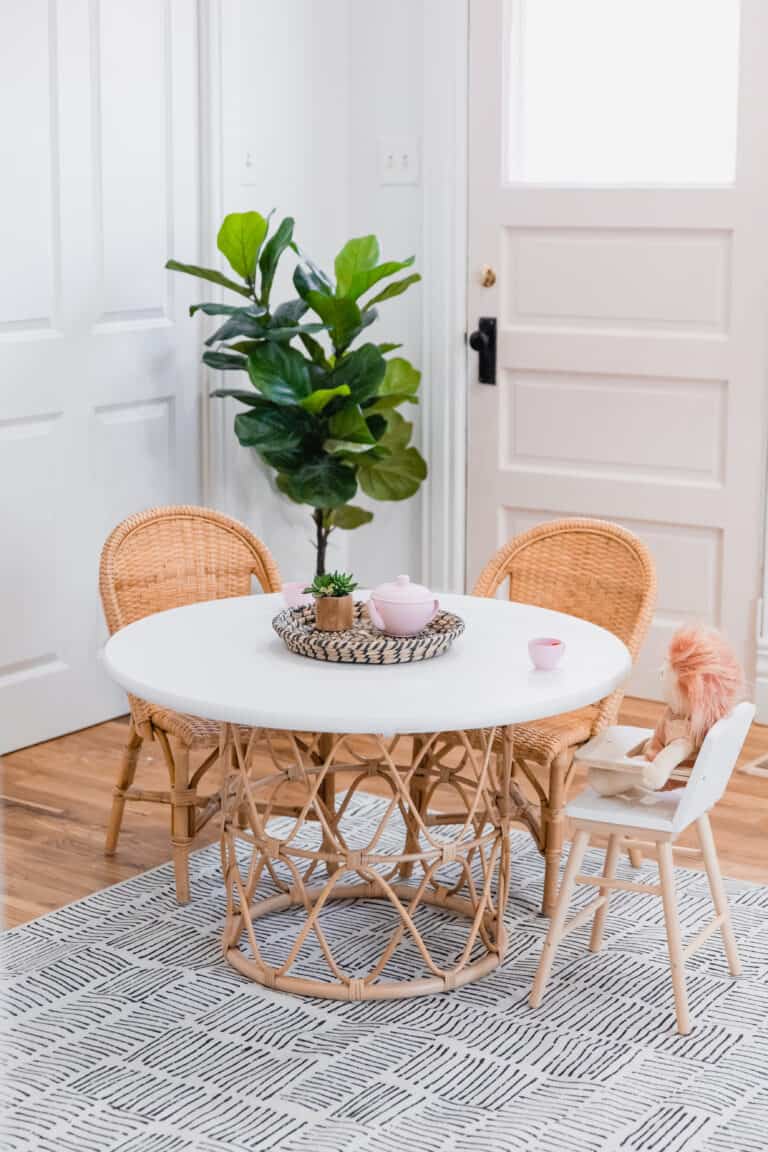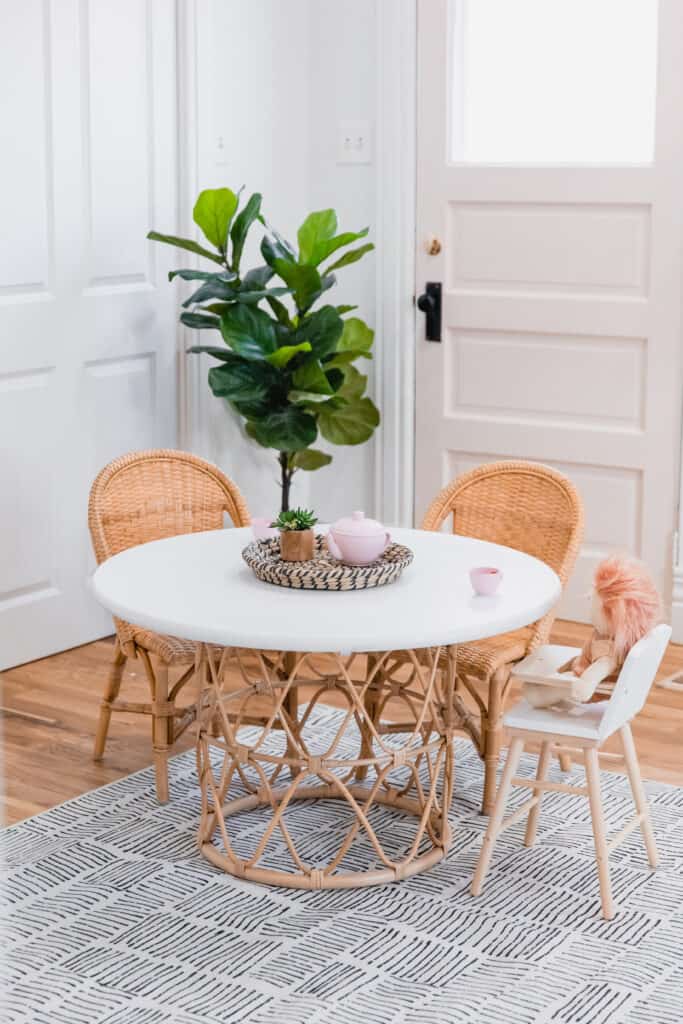 Other Gift Guides
I have been working on gift guides to help you shop for your whole family for years here on my blog, and I have for the most part tackled the every age you can think of.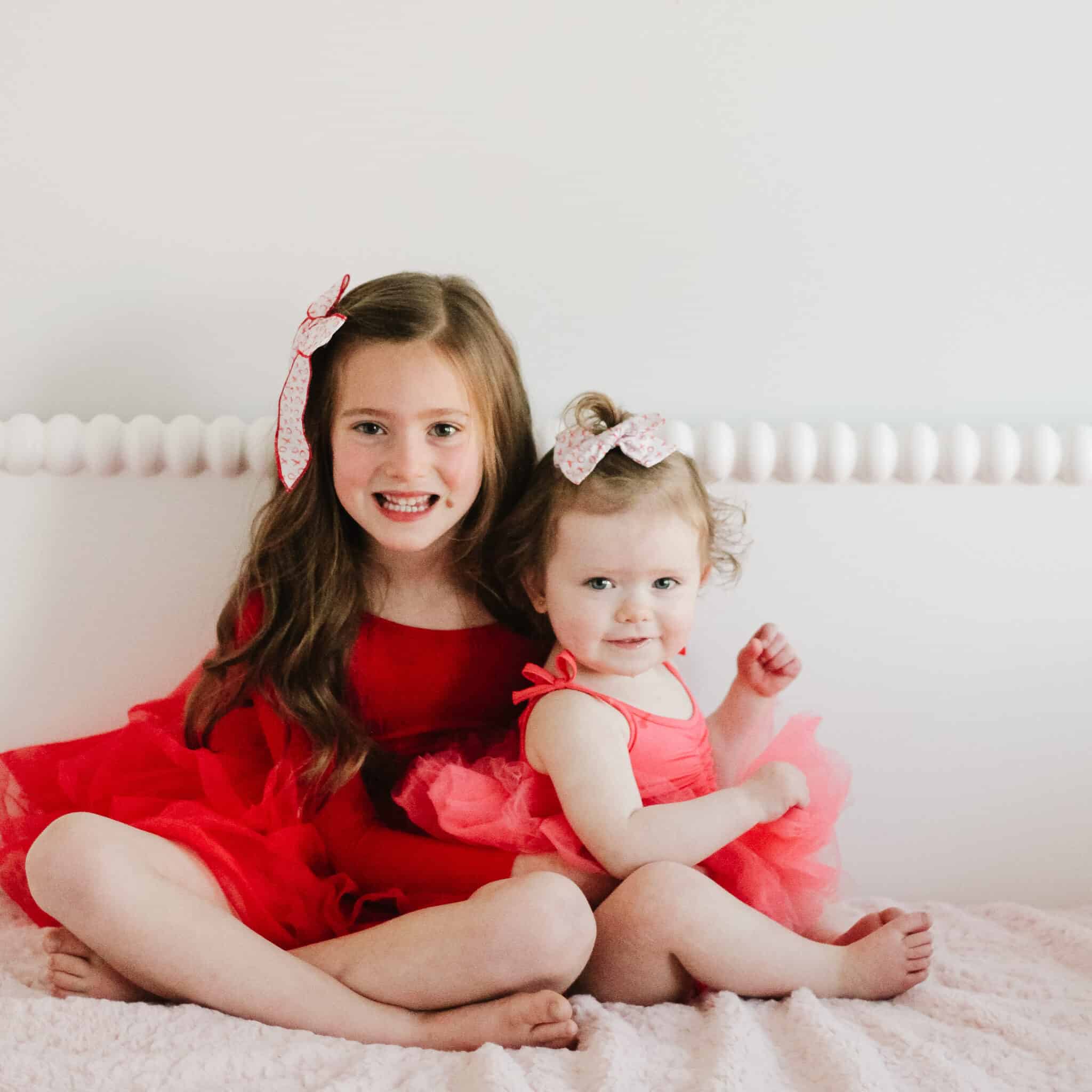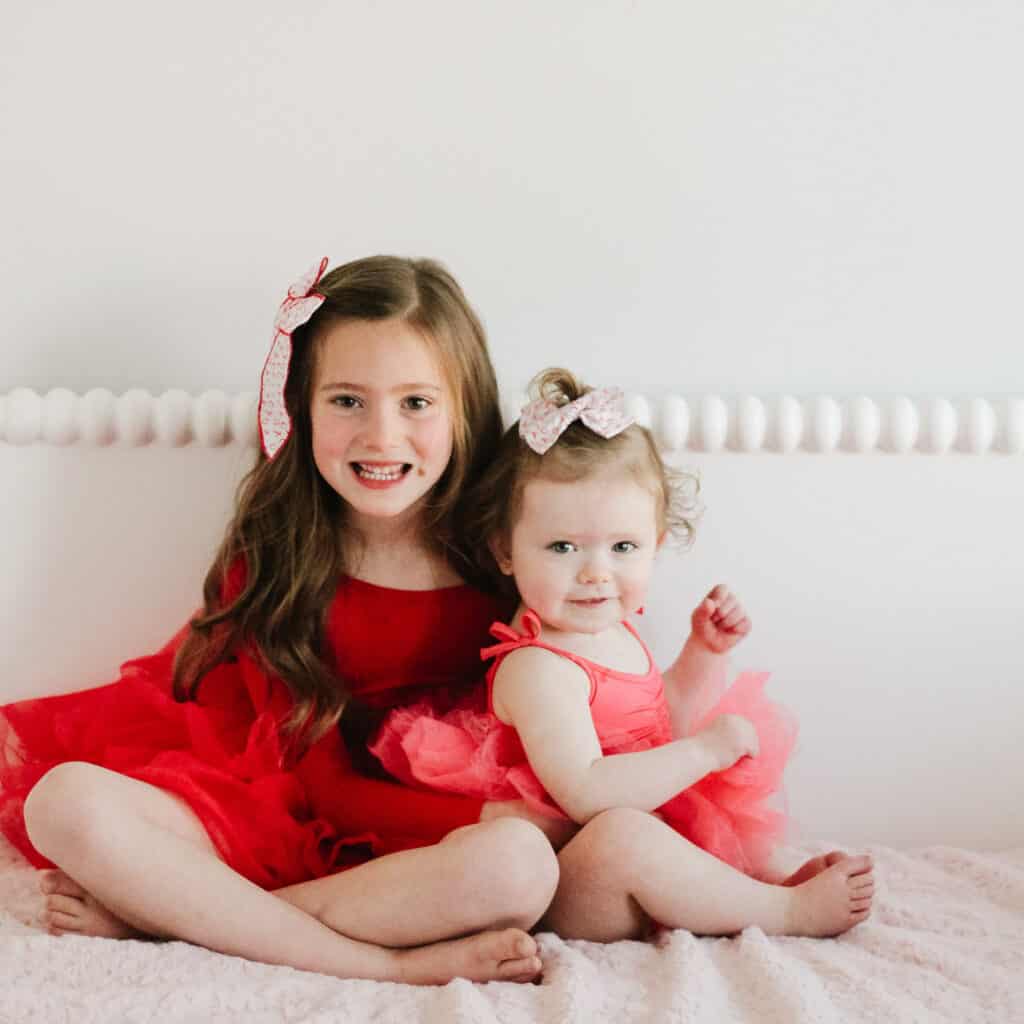 If you go to this page you will find a gift guide for all your family members and friends, and can even sign up to get them all sent to your email in the form of an E-Book for free! Hopefully you find the perfect gift for everyone you need here on my page and can relax a bit more with holidays and when shopping for a birthday gift.
Now onto the best gifts for 6 year old girls! Hopefully you love what I have rounded up.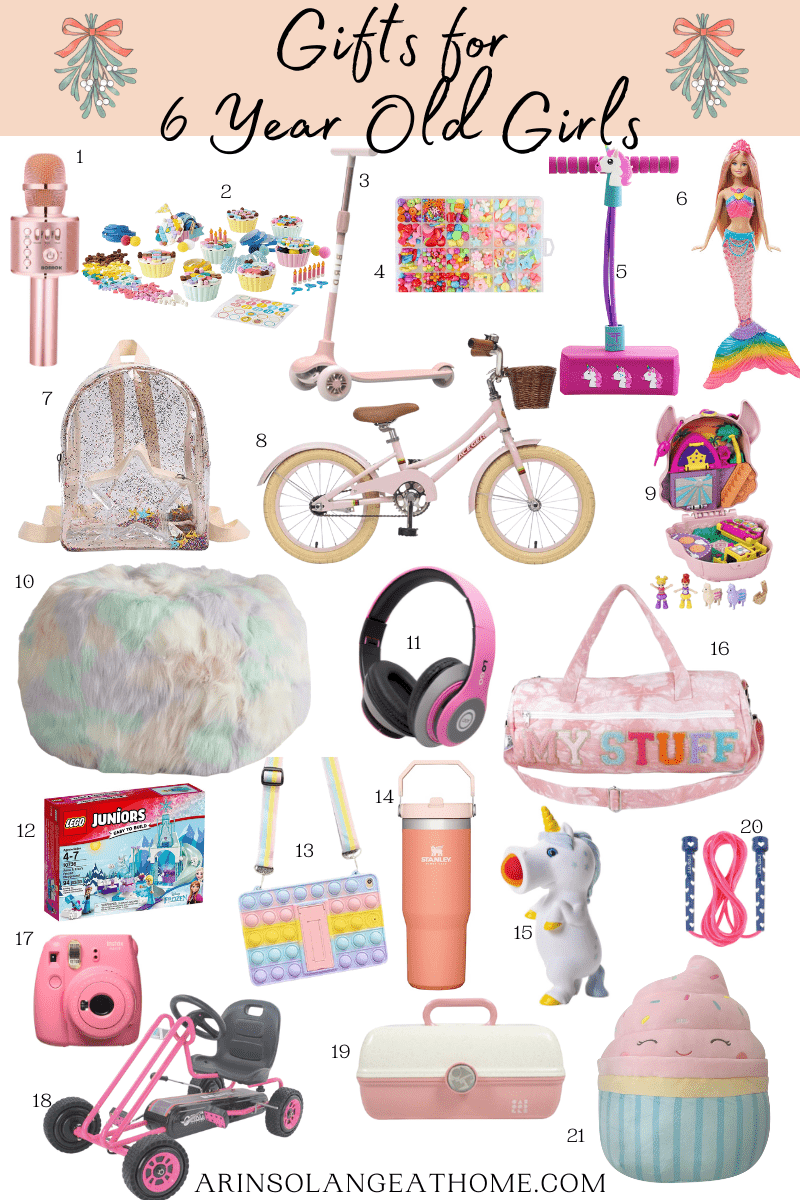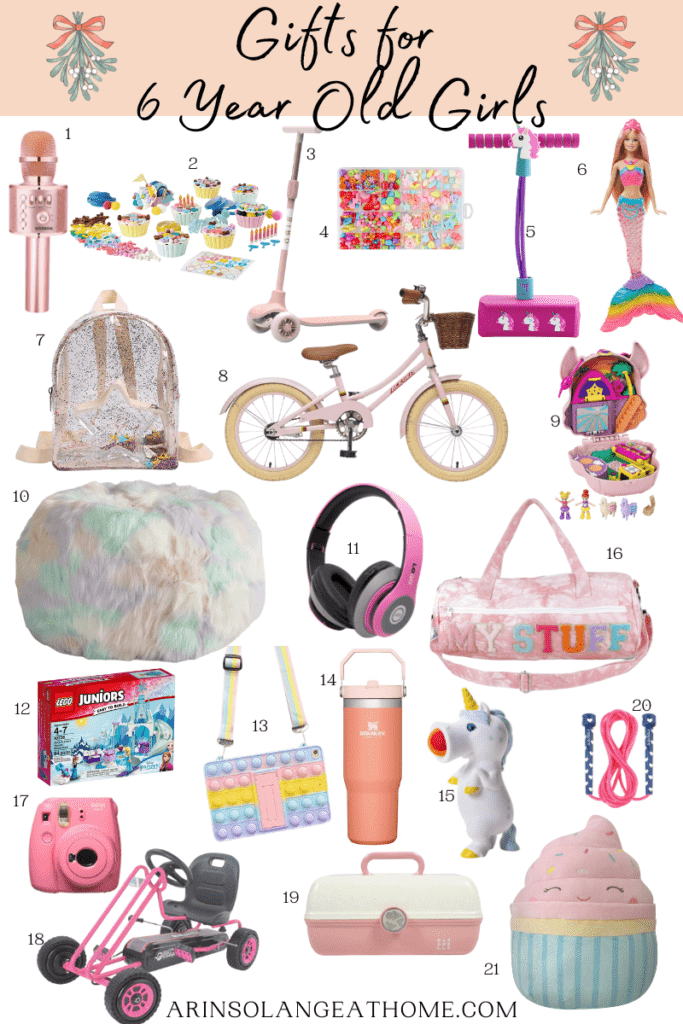 Shop Best Gifts for 6 Year Old Girls
1 | 2 | 3 | 4 | 5 | 6 | 7 | 8 | 9 | 10 | 11 | 12 | 13 | 14 | 15 | 16 | 17 | 18 | 19 | 20 | 21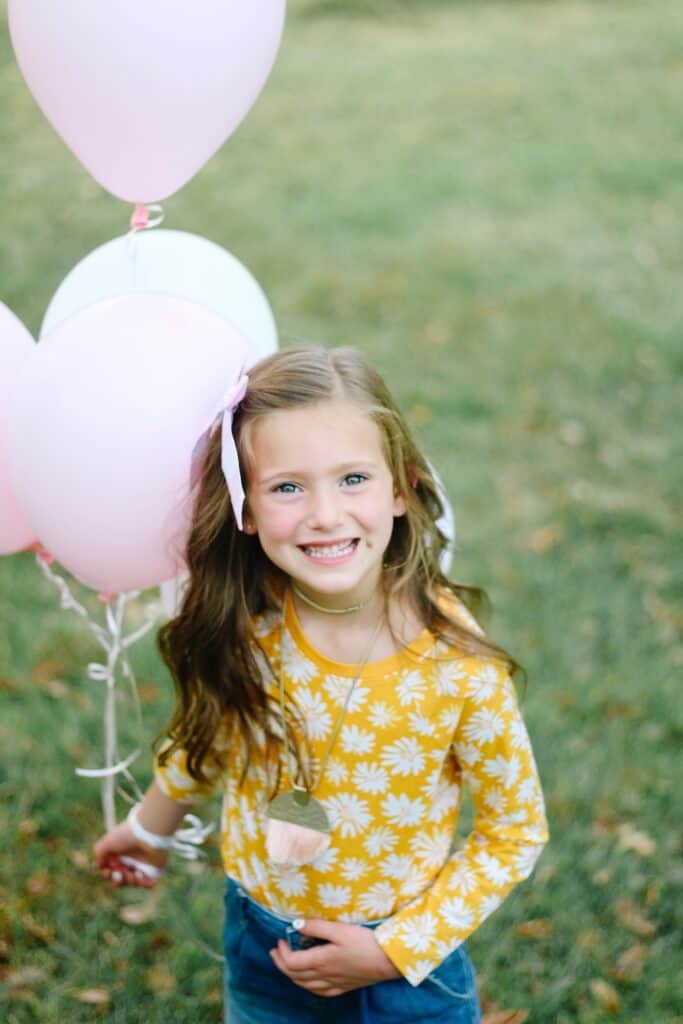 Other Posts You'll Love
If you loved this post be sure to check out these other posts you will love too!
Easy DIY Resin Letters | My 6 Year Olds Room with Pink Arches | Beddys Bedding Review | Unicorn Gift Guide
Pin The Image Below for Later
Hopefully you found the best gifts for 6 year old girls, and feel ready to tackle birthday or holiday season! If you have any questions leave them in the comments below, and me sure to follow me on Instagram (@arinsolange) and Tik Tok!