Why is this gift guide always the hardest for me to come up with? I am so much better at buying than knowing what to ask for! I have rounded up the best gifts for a 30 year old woman for those of you that are stumped on what to ask for, or need ideas of what to get the ladies in your life! These are obviously wonderful ideas no matter the age, but for the sake of giving you – the reader a bit of an idea of who put this together, I added my age!
This post contains affiliate links
I have done gift guides for a few years, so have rounded up several of my old ones in the links below incase you need some further inspiration! To shop this post you just simply click on the image below. A few items are not linked that way so head to the comments (some sites don't support that shopping method).
To shop other gift guides for adults click HERE
To shop all other gift guides click HERE
Best Gifts for a 30 Year Old Woman
This post has been updated in 2023 for the latest links and products. Only current products will be linked. Please refer to the 2023 Gift Guide below.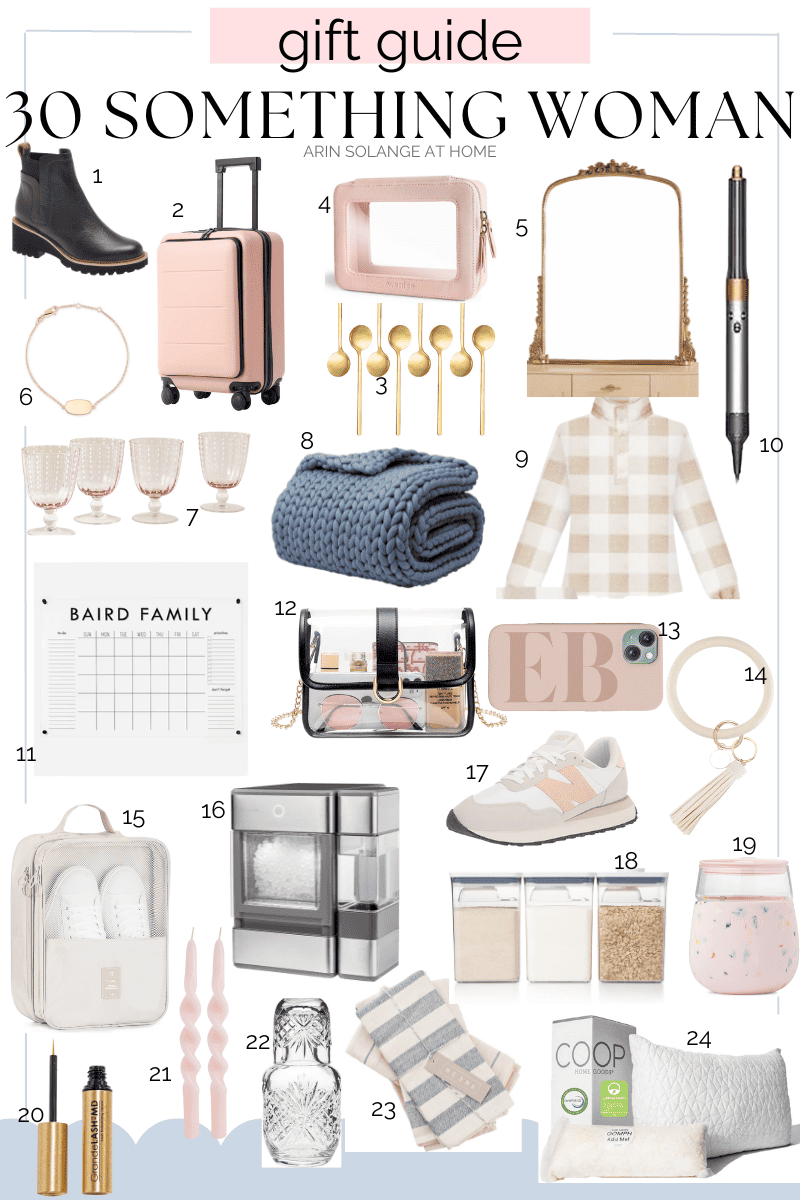 1 | 2 | 3 | 4 | 5 | 6 | 7 | 8 | 9 | 10 | 11 | 12 | 13 | 14 | 15 | 16 | 17 | 18 | 19 | 20 | 21 | 22 | 23 | 24
To find the best gifts for a 30 year old woman later, pin the image below!