Is there anyone more difficult to shop for a holiday gift than a college guy? You might say your mother-in-law, but I'd bet finding great gifts for college guys in your life is way harder. You can't give a pack of ramen noodles (even if it is the premium ramen packs) and a six-pack of beer. Yes, even if that is what they want, you need to find some gift that says a little bit more than MSG and questionable decisions.
I've rounded up my favorite gift ideas for the young men in your life who are enjoying that college life.
This post may contain affiliate links.
This post has been updated in 2023.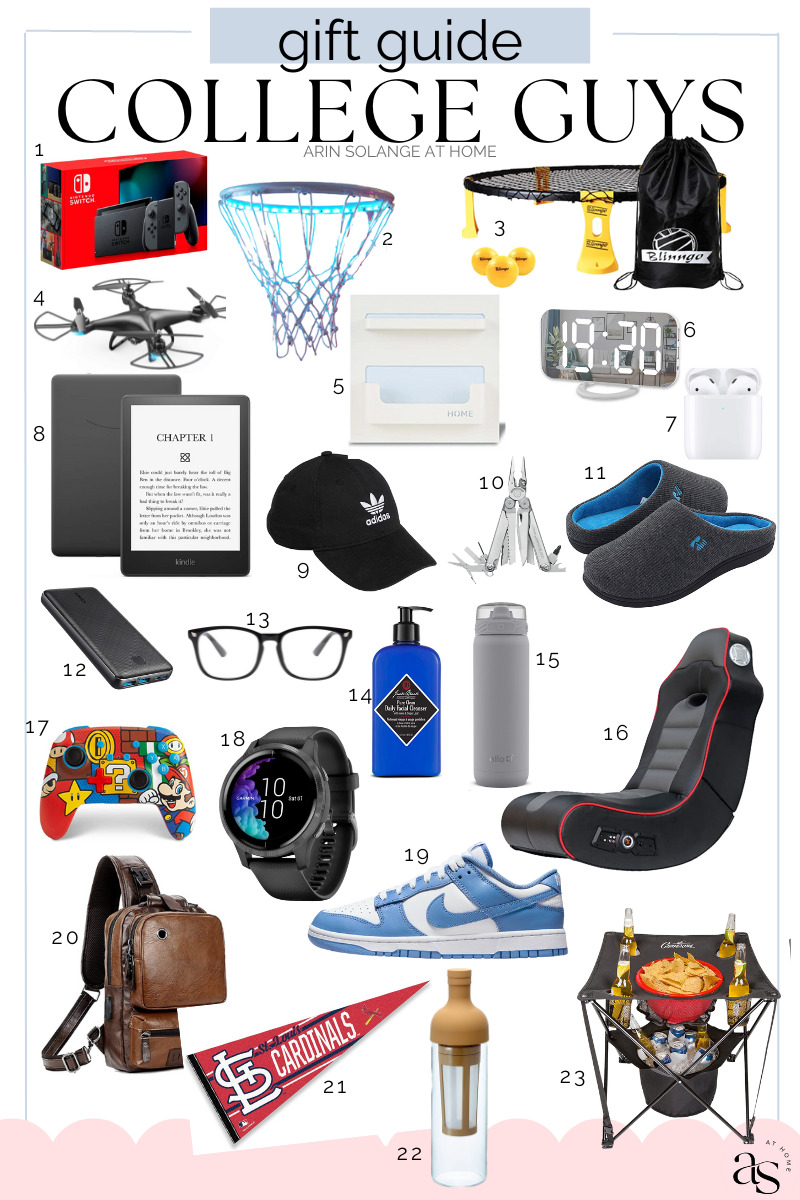 Gifting 101 For College Students: 20 Top Gifts For College Guys
How do you go about picking the perfect gift idea that gets the seal of approval of actual college guys?
It has to have the right balance between a practical gift and a fun gift. So while a pack of ramen noodles and a six pack of beer are certainly practical and fun gifts, you should maybe rethink that gift for something else (anything else).
I know what you are going to say. "But, Arin, the college students in my life say they don't want anything. What am I supposed to do with that?" I know, it is the worst when you hear someone say they don't care what they get or don't need anything.
I know I'm definitely guilty of saying "Oh anything would be great!" But really, anything? I always end up going straight for gift cards or cash in those situations, but I'm trying to do better. Not to say that gift cards and cash are a bad thing! Absolutely not! On the contrary, it was often my favorite gift to receive as a young adult.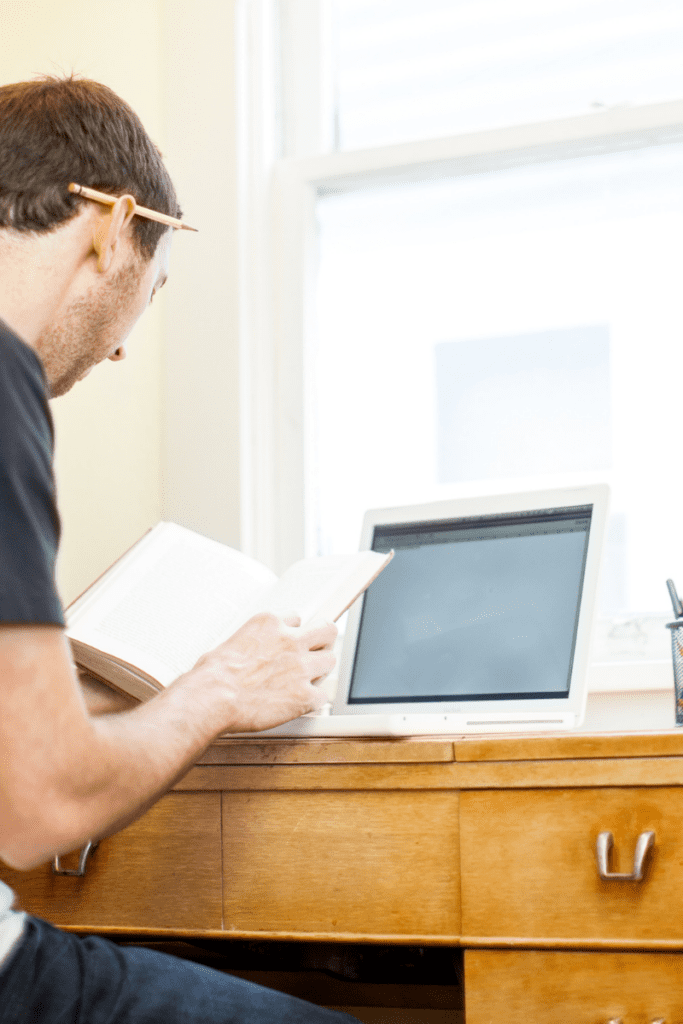 I suppose, as I've gotten older (and wiser) I really like challenging myself and going the extra mile to find items that the individual would actually want. I know I hit a homerun when the person receiving it see it and they think to themselves, "Wow, I didn't even know I wanted that."
Other Gift Guides
Before I get to this gift guide, I want to let you know that I have MANY other gift guides on this page. They are divided out by gender, age, and interests, so if you are shopping for multiple people this year it might be a great place to look!
How To Buy The Best Gifts For Your College Student
Ask yourself some basic questions to get you started to help narrow down your focus for the ideal gift. What does this college guy like hobby-wise? Is he a sports guy or more of an art and music person?
Does he enjoy going out and experiencing different activities and events, or does he prefer to stay home and surround himself with a few good friends?
Consider who the person is to you and how meaningful a gift you need? Is this a family member or close friend, or is this a new relationship that you don't necessarily want to go too overboard and scare the guy away? You'll also want to consider where this person is in their life.
For example, is this a recent college graduate or college-bound student? College graduation gifts are a great way to help send a college student off into the "real world" with something practical. All of these questions can help narrow your focus to find the kind of gift that will make him think "This is awesome!" Now, on to my list of the top gifts for that favorite college boy in your life!
*This post has been updated in 2023 for the latest links and products. Only current products will be linked. Please refer to the 2023 Gift Guide below.*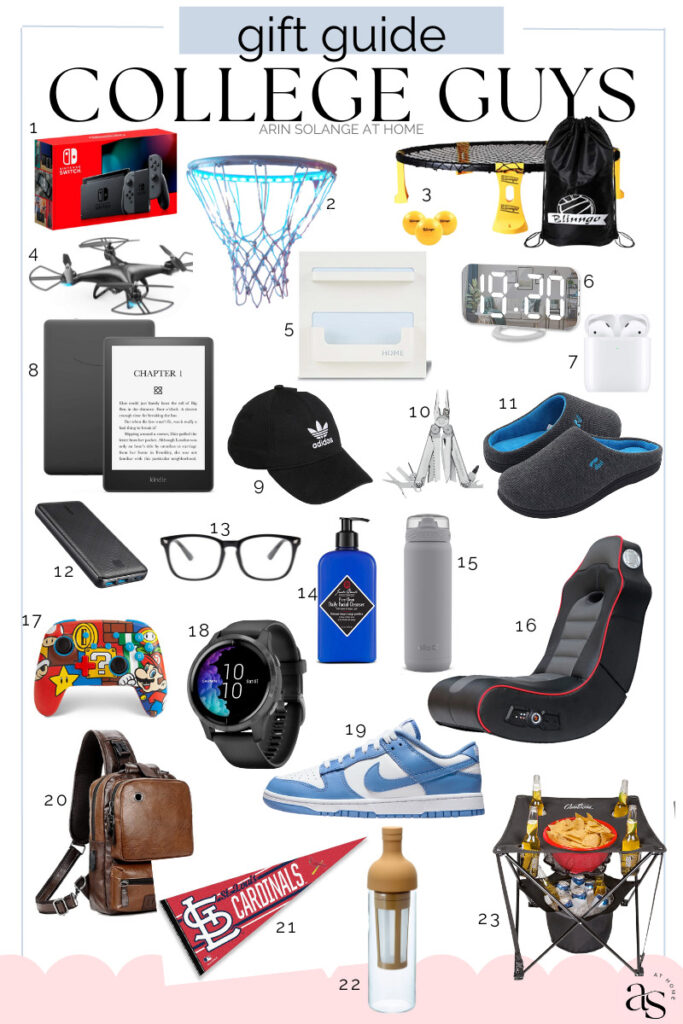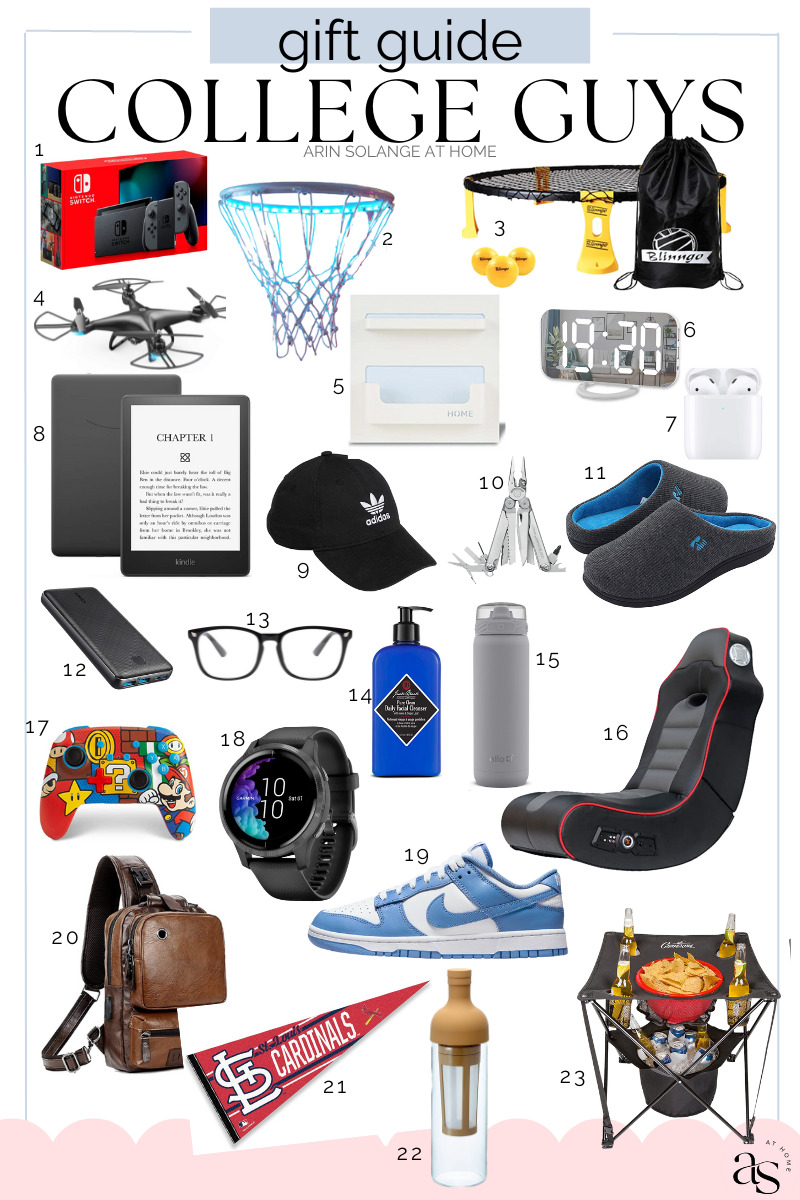 1 | 2 | 3 | 4 | 5 | 6 | 7 | 8 | 9 | 10 | 11 | 12 | 13 | 14 | 15 | 16 | 17 | 18 | 19 | 20 | 21 | 22 | 23
Other Posts You'll Love
Gifts for College girls  |  Easy DIY outdoor Table  |  Gifts for Him  |  All Gift Guides
Pin the Photo Below for Later
I hope you enjoyed my take on the top gifts for those college guys in your life. Whatever you decide to give (even if it is ramen noodles), he will love it because it came from you! Happy gifting!  If you have any questions, feel free to leave them in the comments, and follow me on Instagram @arinsolange and Tik Tok for more home, decor, and DIY.