Is there anyone more difficult to shop for a holiday gift than a college guy? You might say your mother-in-law, but I'd bet finding great gifts for college guys in your life is way harder. You can't give a pack of ramen noodles (even if it is the premium ramen packs) and a six-pack of beer. Yes, even if that is what they want, you need to find some gift that says a little bit more than MSG and questionable decisions. I've rounded up my favorite gift ideas for the young men in your life who are enjoying that college life.
This post may contain affiliate links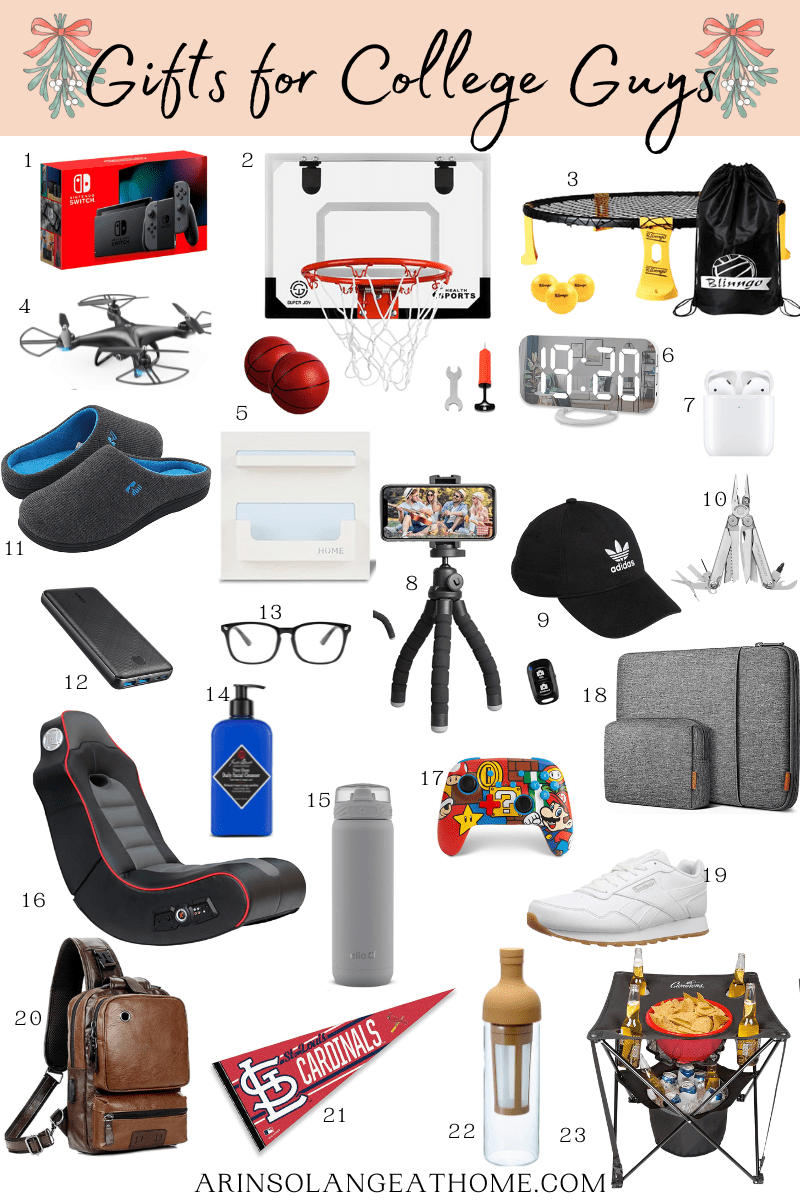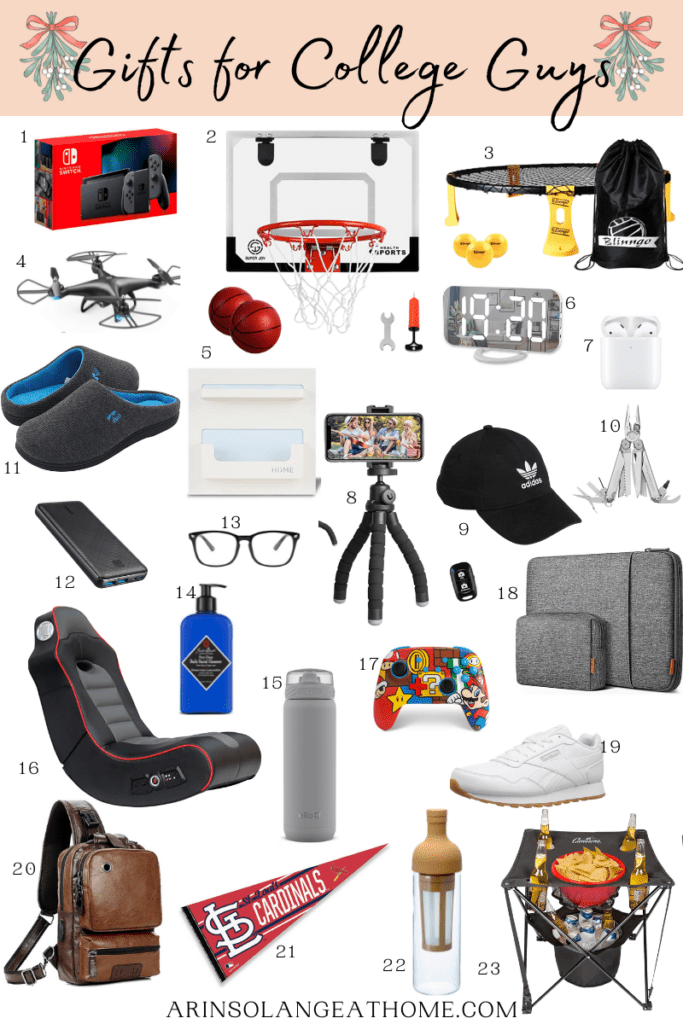 Gifting 101 For College Students: 20 Top Gifts For College Guys
How do you go about picking the perfect gift idea that gets the seal of approval of actual college guys? It has to have the right balance between a practical gift and a fun gift. So while a pack of ramen noodles and a six pack of beer are certainly practical and fun gifts, you should maybe rethink that gift for something else (anything else).
I know what you are going to say. "But, Arin, the college students in my life say they don't want anything. What am I supposed to do with that?" I know, it is the worst when you hear someone say they don't care what they get or don't need anything.
I know I'm definitely guilty of saying "Oh anything would be great!" But really, anything? I always end up going straight for gift cards or cash in those situations, but I'm trying to do better. Not to say that gift cards and cash are a bad thing! Absolutely not! On the contrary, it was often my favorite gift to receive as a young adult.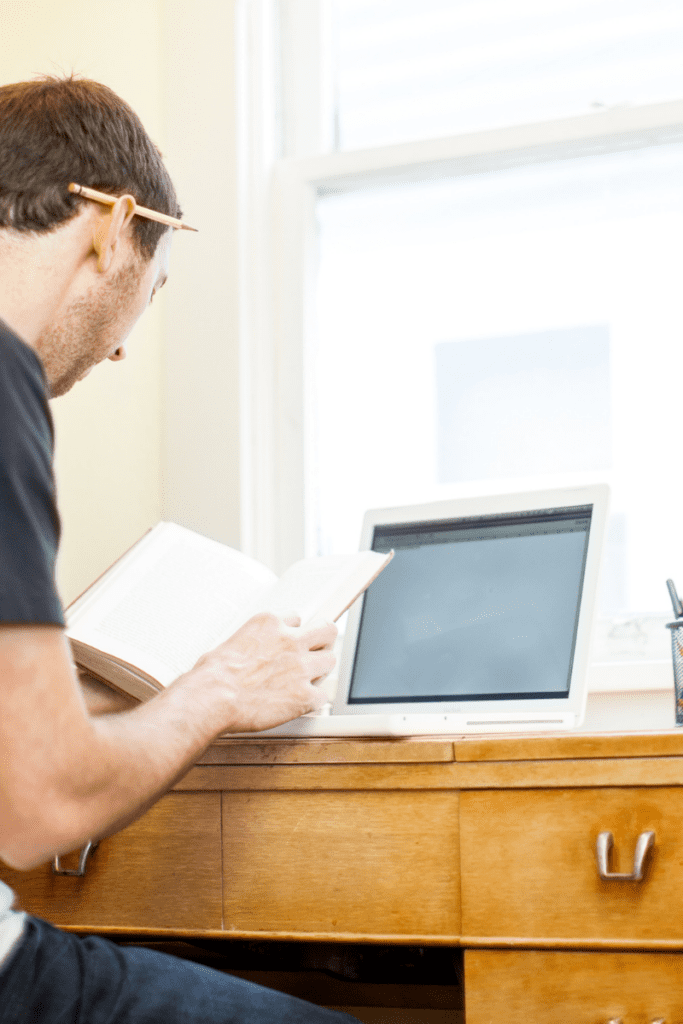 I suppose, as I've gotten older (and wiser) I really like challenging myself and going the extra mile to find items that the individual would actually want. I know I hit a homerun when the person receiving it see it and they think to themselves, "Wow, I didn't even know I wanted that."
Other Gift Guides
Before I get to this gift guide, I want to let you know that I have MANY other gift guides on this page. They are divided out by gender, age, and interests, so if you are shopping for multiple people this year it might be a great place to look!
How To Buy The Best Gifts For Your College Student
Ask yourself some basic questions to get you started to help narrow down your focus for the ideal gift. What does this college guy like hobby-wise? Is he a sports guy or more of an art and music person?
Does he enjoy going out and experiencing different activities and events, or does he prefer to stay home and surround himself with a few good friends?
Consider who the person is to you and how meaningful a gift you need? Is this a family member or close friend, or is this a new relationship that you don't necessarily want to go too overboard and scare the guy away? You'll also want to consider where this person is in their life.
For example, is this a recent college graduate or college-bound student? College graduation gifts are a great way to help send a college student off into the "real world" with something practical. All of these questions can help narrow your focus to find the kind of gift that will make him think "This is awesome!" Now, on to my list of the top gifts for that favorite college boy in your life!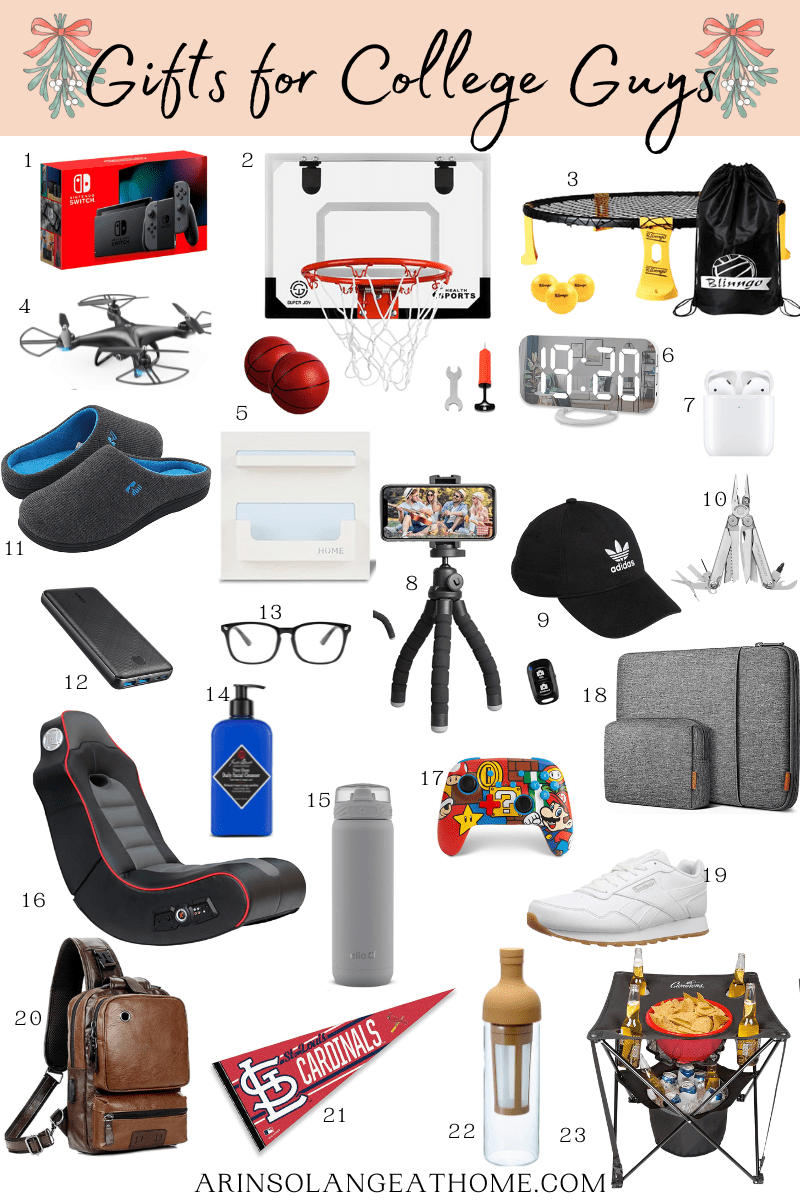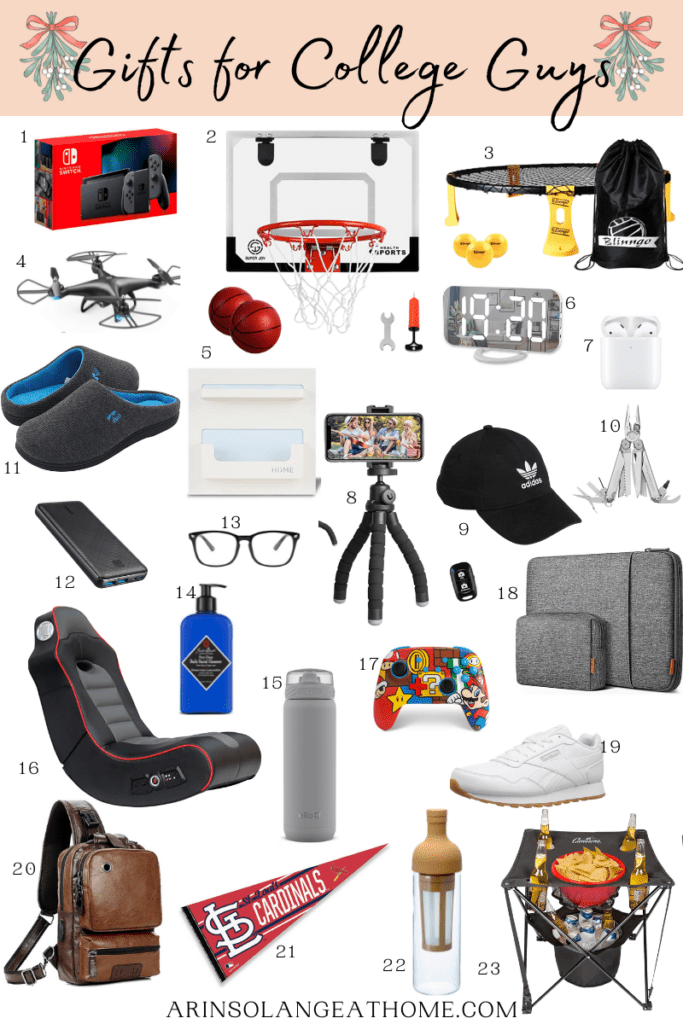 1 | 2 | 3 | 4 | 5 | 6 | 7 | 8 | 9 | 10 | 11 | 12 | 13 | 14 | 15 | 16 | 17 | 18 | 19 | 20 | 21 | 22 | 23
Shop Gifts for College Guys Below
Gifts for the Tech-Savvy Guy
When I think of a great dorm gift for actual college students (especially college guys) I think of gaming systems. There was always that one dorm room that had the big game system set up for hours of endless entertainment and tournaments. Of course back when I was in school, that gaming system was not nearly as advanced as it is now, but nonetheless, we had plenty of late nights with other college students and friends playing Mario Kart.
Set Up The Ultimate Guys Game Room
A great idea for the gaming guy in your life is the Nintendo Switch. This is a more pricey item, so if this isn't in your budget, don't do it! Of course I'm linking the Switch with the Mario Kart bundle out of nostalgia, but also, it is a high quality game and just so much fun! You may already have a serious gamer in your life who has the Switch.
Another good idea is to grab a wireless controller compatible with the Nintendo Switch. This controller has 30 hours of battery life which gives you a long time to play Mario Kart. Of course, this controller is also Mario themed. They do have plenty of different styles if you prefer a different character, although I don't know why you would.
Cell Phone Accessories To Buy
Another great option for the college students in your life is a portable charger. Whenever my cell phone shows the battery life down to a single charge digit I immediately begin to panic and wonder how much time I'll have before I can reach my charger.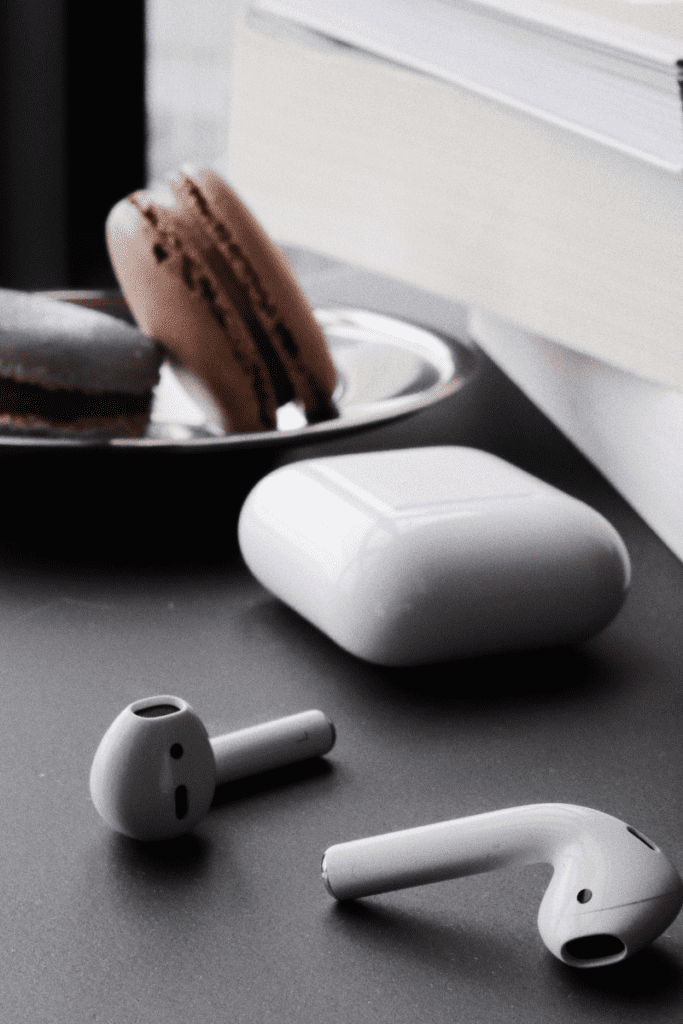 One of these days maybe I'll take my own advice and invest in a portable charger. Or better yet, if you are a friend of mine and reading this, you can go ahead and buy on Amazon now. This portable charger is compatible with tons of different devices and has two usb ports to charge two different devices at the same time.
The portable charger is such a practical gift for a young adult who is connected to their devices. One device I love to use on a daily basis are my Apple Airpods with portable charging case. I love listening to podcasts and music while I'm doing a DIY project. I remember all too well walking to classes and spending long night study sessions listening to music.
These Airpods have a universal fit and incredible sound quality. You'll love jamming out to your favorite music, and when you drain your phone's battery from the constant music playing, you'll have easy access to charge your device with that portable charger. What a great use for two important items!
Other Accessories To Grab For The Men In Your Life
After spending all day on your computer and phone you'll need something to help your tired eyes. I know this post is about college guys so I'm not suggesting a nice relaxing eye pillow, although they may enjoy that too. Rather, a great pair of blue light blocking glasses is a great way to help lessen the bright light from your computer screen and help get you to sleep faster.
If you are too busy hanging out with friends to sleep, then you'll want to check out this phone tripod rather than the blue light glasses. This phone tripod is portable and flexible to take with you on the go for all those fun house parties. It is a great Amazon buy that can be delivered in time for the next Frat party. Just be careful what you post on social media.
Clothing or Accessories
If the guy in your life isn't into technology and prefers a more practical gift, you can never go wrong with something nice for him to wear. Unless of course it is an ugly Christmas sweater knitted by your Great-Aunt Ethel.
Even then, you can use that bad boy for a themed party. A nice collared shirt is a great option and practical gift. Guys will love feeling put together, and it comes in a variety of patterns. If collared shirts aren't their thing, you can always opt for a nice pair of new sneakers.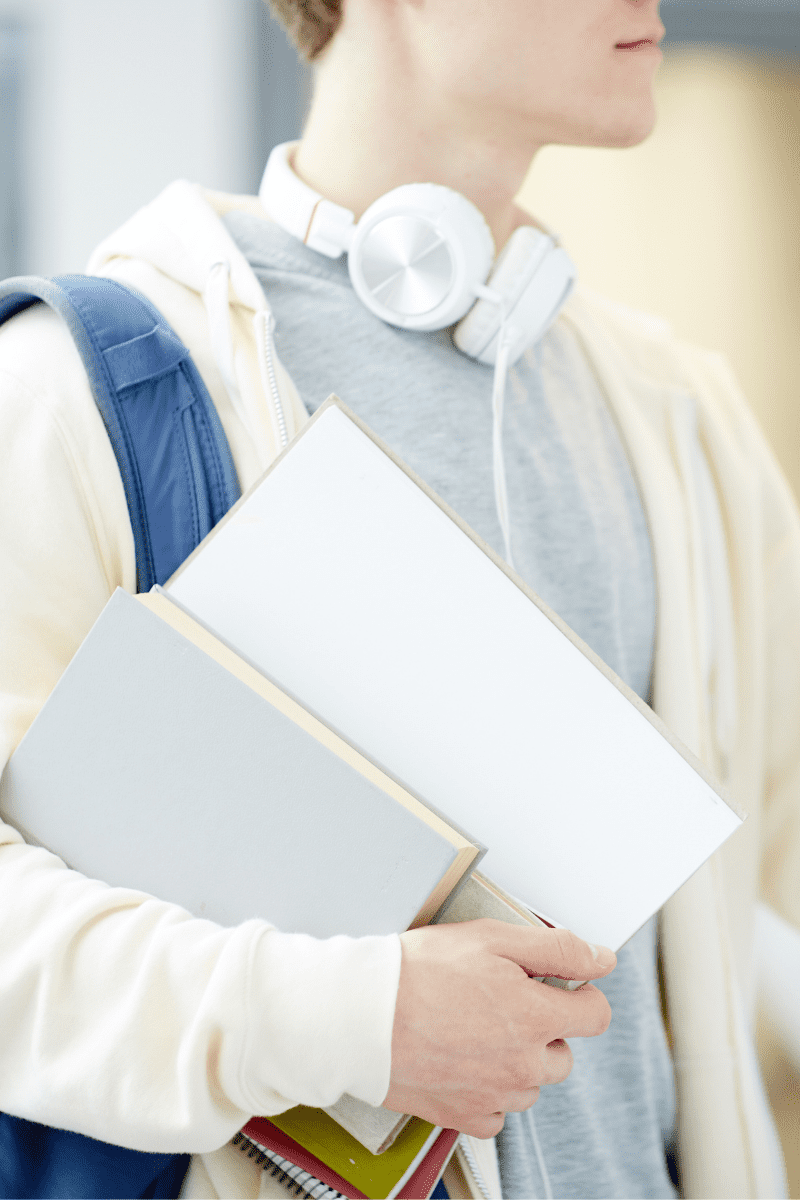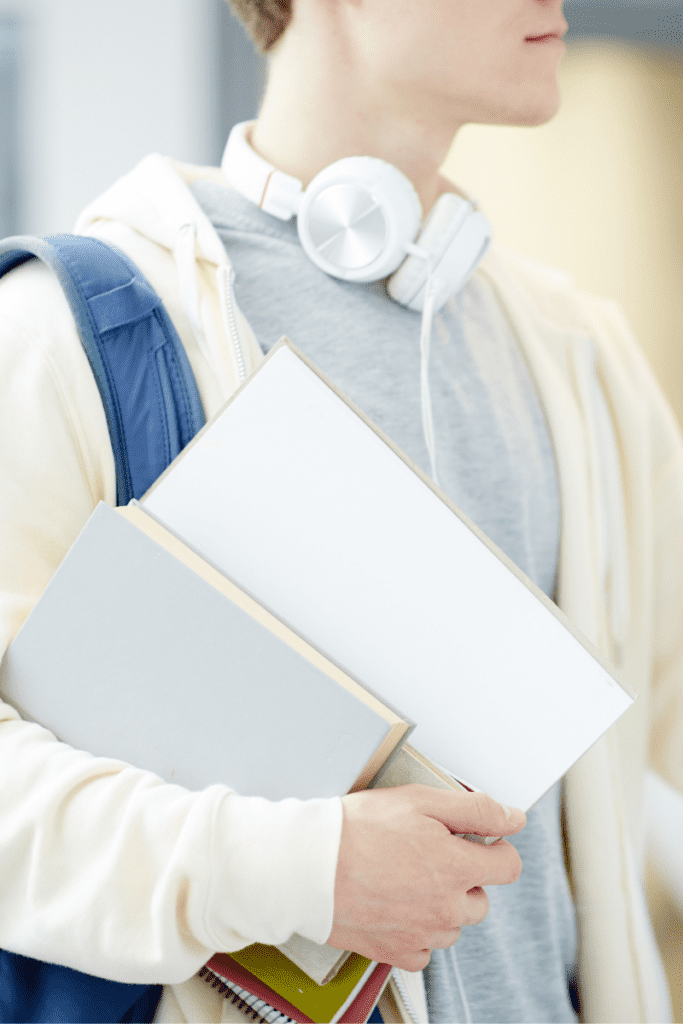 These sneakers come in a ton of different colors and are supportive yet still light-weight. Plus they have great reviews! Grab these slippers too so right when they get home, they can slip into some comfort.
Hats are another great option to give college students. You never know when your alarm clock will go off late and you need to grab a hat to cover up your crazy bed head. Ladies, as an added bonus, if you are looking for a gift for the man in your life, you can always borrow this hat. It looks great on both men and young women. Ladies in college can have bad hair days too.
Another great item to give your college boyfriend is a nice face wash. Chances are you'll need to use it at some point, so you might as well have something to use that won't make your skin break out. This face wash is gentle and removes dirt and oil deep from the pores. It's an easy way to make sure you both have glowing skin all the time.
The Outdoorsy Guy
If you have a young man in your life who calls himself a great outdoors man, then he will definitely need this multipurpose tool kit in his life. This is an instant toolkit in one tool and contains over 18 different tools and uses including pliers, wirecutters, bottle openers (ahem), bit drivers, and more.
I can think of a tool or two that would be used quite frequently on college campuses. Another great option for the young man in your life is a nice leather duffle bag or backpack. Between carrying books and your devices for classes, as well as packing your clothes to go back and forth between your home and the college dorms, you'll need something that is durable and can hold up to four years of hard work. This leather slingback backpack is not only masculine but also functional with a USB charging port for all your devices.
For the perfect tech meets outdoors gift, grab this drone. It's got a bunch of bells and whistles and it is under $100.
College Dorms And Apartment Life
Tech presents and clothes are all great ideas for your college man, but what about giving him something to make his university dorm or college apartment a bit more functional.
Games For Your Dorm
No guy's college dorm is complete without a gaming chair. This rocking game chair comes with bluetooth, two forward facing speakers and subwoofer, and is compatible with most smart devices.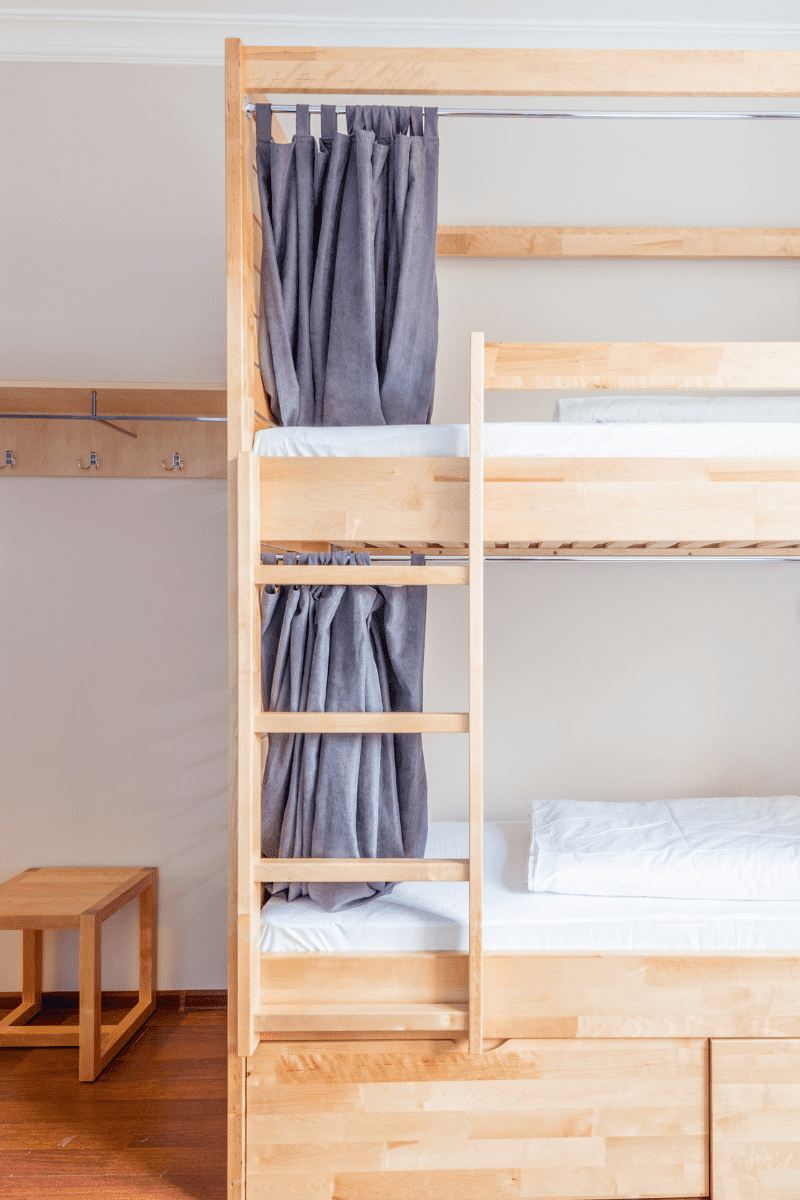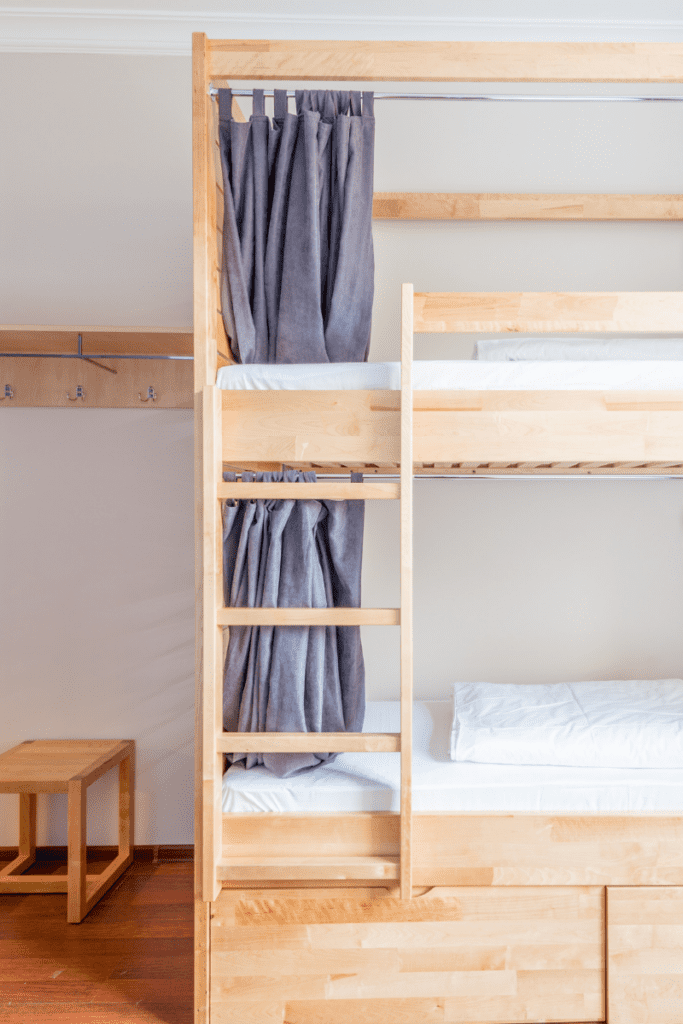 This is an easy way for the college guy in your life to relax while studying or hang out while gaming. No dorm is complete without an over the door basketball hoop. Who doesn't remember seeing this mini hoop in a Friend's episode? That's how you know it is a great gift and can be used for their bachelor pad in grad school or beyond.
If you don't have room for the basketball hoop or just live with roommates who don't appreciate flying balls at their head, you can always try an outdoor game. Blinngoball (Spikeball) is a fun game that you can take to your college quad or even on spring break to the beach. It is played with 2-4 people, but you can always create teams for more fun. It would be a great high school graduation present to take to college for a great way to break the ice and bond with your new roommates in your dorm. Teens have been raving about this game and how fun and super easy it is to play!
Apartment Accessories For Your College Student
With all that gaming (inside or outside) you'll need a nice water bottle to keep you hydrated. I feel like you can never have too many water bottles in your house. This stainless steel water bottle keeps your drinks cold for up to 24 hours and is dishwasher safe. You might want to buy two of them. Doing the dishes is the last thing on your mind in college not to mention dishwashers are hard to come by in a dorm room.
I love the idea of gifts that have multiple purposes. This mirrored alarm clock is not only an alarm clock, but is also a mirror. It has 2 charging ports for your devices and there is definitely a snooze function built in for the alarm clock. Put it on your desk in your dorm and you'll be all set to go in the morning.
Another practical present is this bedside shelf accessory organizer. When I was in college I was on the top bunk in my dorm. I had no place to put any of my things unless I wanted to climb in and out of bed to grab it or keep it in the bed with me. This would have been a great option to have in my dorm for my cell phone. The great part is that this sticks directly on the wall and doesn't require any hardware.
And if you want to send a little hometown nostalgia for your college student, grab a home team pennant for their walls!
Outside The Box Gifts for College Guys
I absolutely love getting something that I would never buy for myself and would absolutely love to have to make my life either easier or more fun. Enter subscription boxes. I love the idea of a monthly subscription box because it shows the person you are thinking of them, not just during the holiday season, but well after it too.
Whenever my friends would get college care packages I would always be super jealous that I didn't get one. I loved seeing the items their parents, siblings, or friend picked out for them to let them know they are thinking of them. I've rounded up some of my favorite college gift ideas for monthly subscription boxes.
Campuscube is a popular college care package that will deliver snacks and useful items for college life. The care package can be personalized for different occasions such as college exams, Christmas gifts, or for a birthday. They also have the ability to select for any allergies (like nut free, vegan, etc.).
Loot Crate is a fun and quirky monthly subscription care package that is curated for movie, gaming, or anime fans. You can choose the type of crate you want to receive and you'll get items like comics, apparel, and action figures curated for that theme. Examples of themes include: WWE, Deadpool, Marvel, Anime, 90's Nickelodeon. They have a crate for everyone's preference, including a special holiday Home Alone crate.
CampusCube has lots of care package Loot Crate contains funny gifts for your options to choose from. quirky friend.
Other Posts You'll Love
Gifts for College girls | Easy DIY outdoor Table | Gifts for Him | All Gift Guides
Pin the Photo Below for Later
I hope you enjoyed my take on the top gifts for those college guys in your life. Whatever you decide to give (even if it is ramen noodles), he will love it because it came from you! Happy gifting! If you have any questions, feel free to leave them in the comments, and follow me on Instagram @arinsolange and Tik Tok for more home, decor, and DIY.