As promised last week when I did my Girls nursery finds from Amazon, I have my Boy's Nursery Amazon finds post ready. You will see quite a bit of crossover between this post and the girls room post because I love finding great gender neutral items you can use in all your kids rooms.
This post will also have amazing options if you aren't finding out the gender, or like to keep things more neutral in general. Let me know if you have any questions, and be sure to check out the rest of my Amazon decor round ups before you leave.
This Boy's Nursery Amazon Finds post contains affiliate links.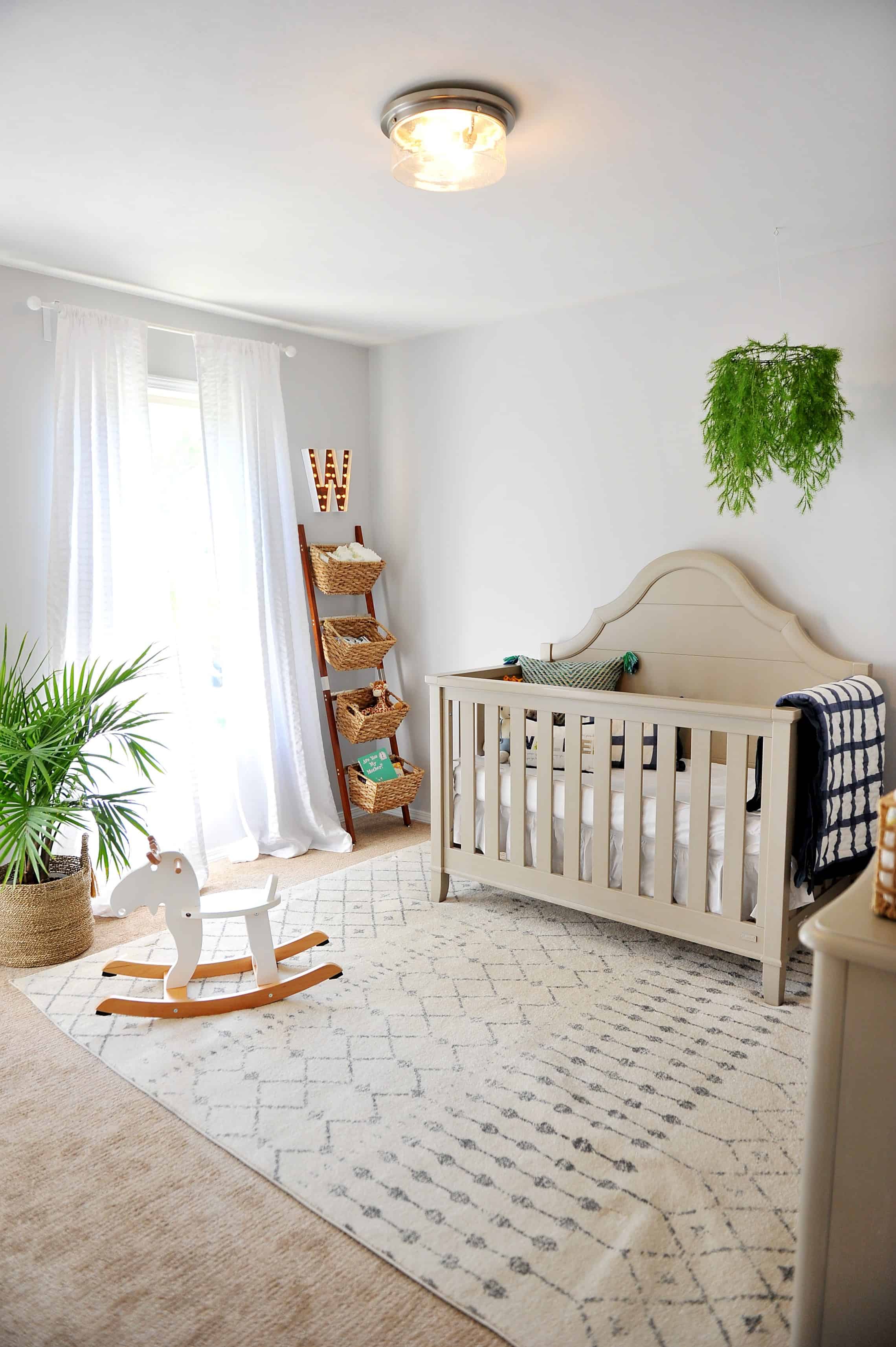 Personally, when I did my son Walker's Nursery (above) I went super neutral, and loved the idea of simple finds – which is exactly what Amazon is good for. The rug shown above is now in a shared bedroom for both of my boys and has continued to be a great, neutral piece.
When it comes to finding pieces for your nursery, I always tend to think about what I will use the longest and the most and spend the most there, then trickle down.
For some of those items you may not use a ton, the neutrals in this round up will be great for boy or girl!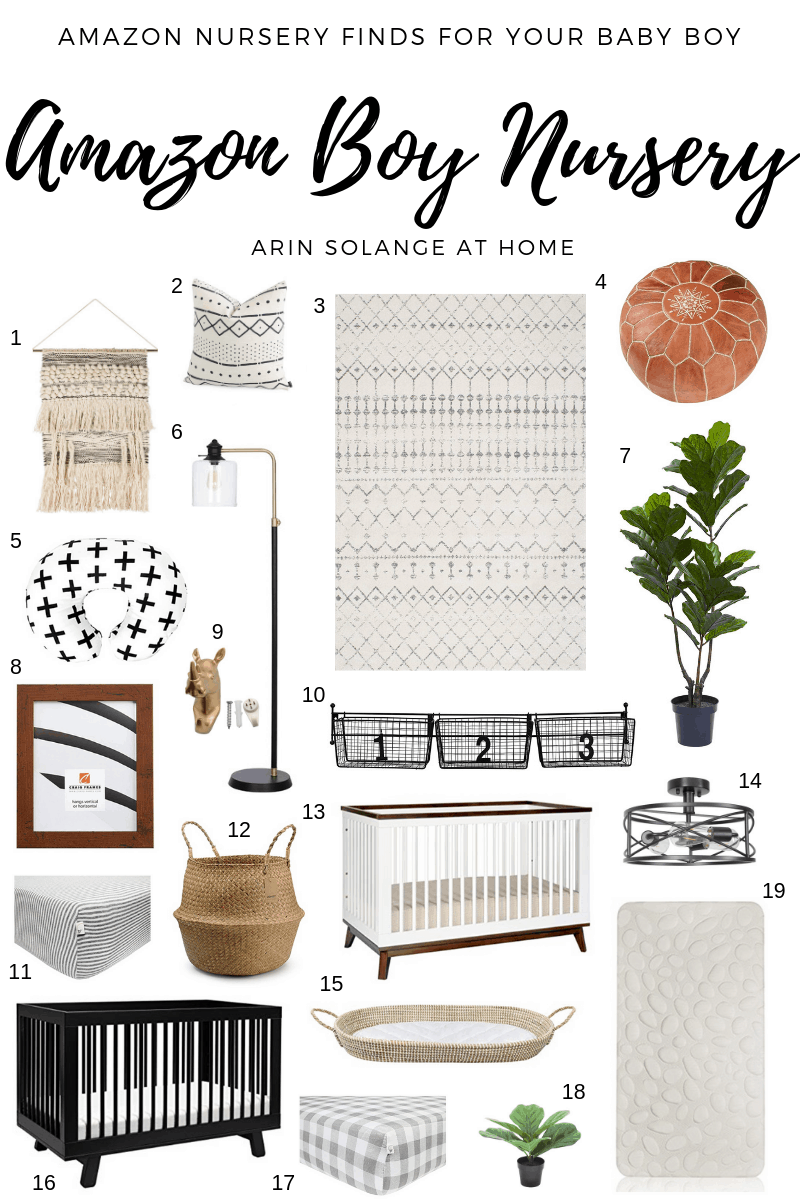 Boy's Nursery Amazon Finds
1 | 2 | 3 | 4 | 5 | 6 | 7 | 8 | 9 | 10 | 11 | 12 | 13 | 14 | 15 | 16 | 17 | 18 | 19
Hopefully you found some great finds for your baby's nursery in this round up of Boy's Room Amazon finds, and if you didn't, be sure to check out the posts below with more amazing items that can all be delivered in an instant thanks to that trust site!
Amazon Boy's Room Finds | Amazon Decor | Amazon Girls Room | Amazon Storage |
Below you can see how the large frame ended up being used again in the shared room, along with the rug. I love that because I purchased the frame on Amazon I was able to snag another one years later to put over his brothers bed!