Last month I had the pleasure of hosting a morning with all of my girlfriends from my bible study, along with several other ladies from our church.  I knew it was going to be a large enough crowd that I needed to plan for more of stand up style food than I did for the Valentine's Day brunch last year.  I think that can be tricky when it comes to breakfast food, because egg based dishes are much better piping hot, and lots of the finger foods are on the donut side of things, and not healthy.  My solution to this was a Ricotta and Avocado Toast Bar, and you guys, when I say IT WAS A HIT, I mean it.  I wanted to share with you guys what I included, and how I incorporated the bar with the rest of our food for the morning.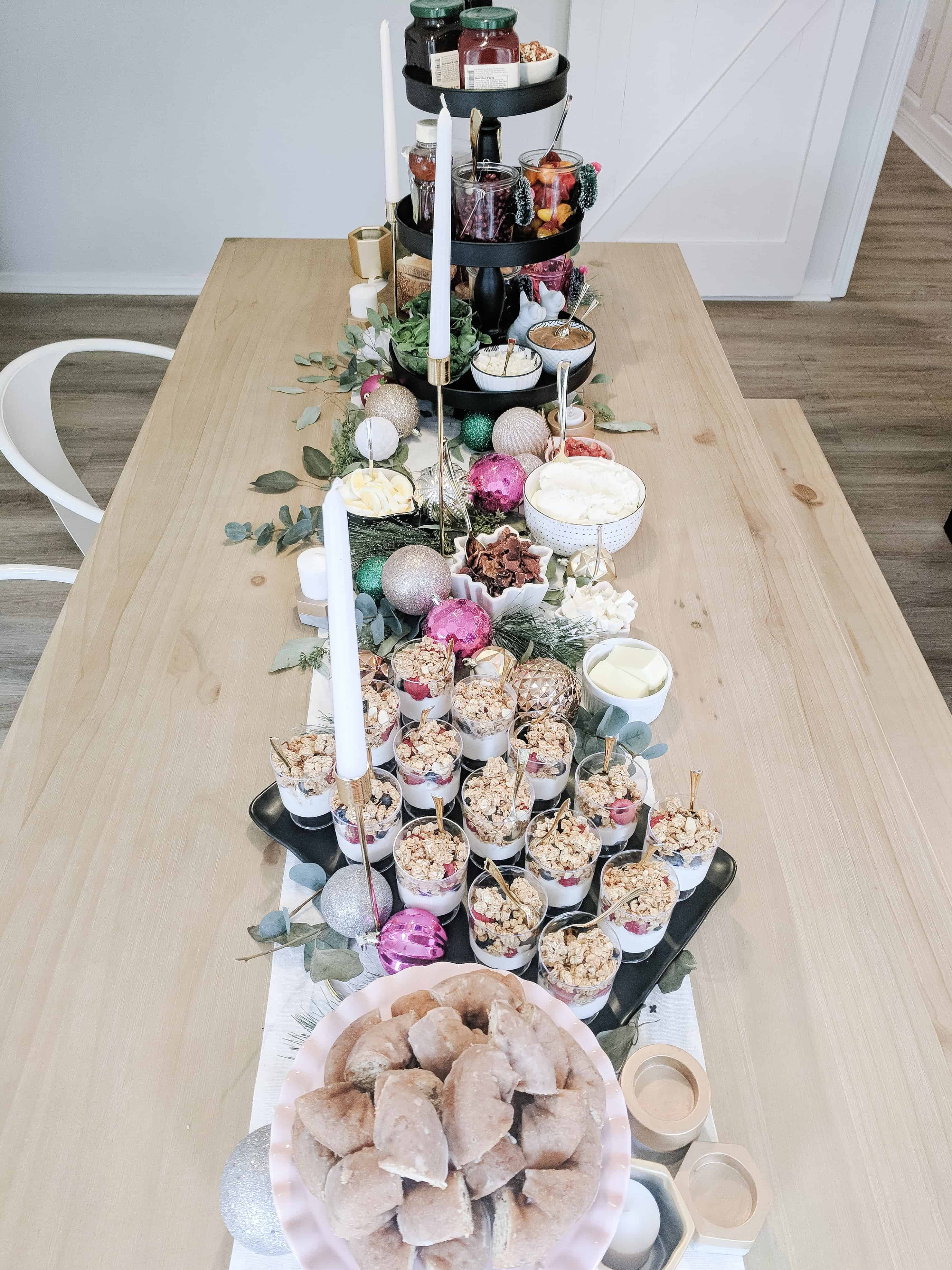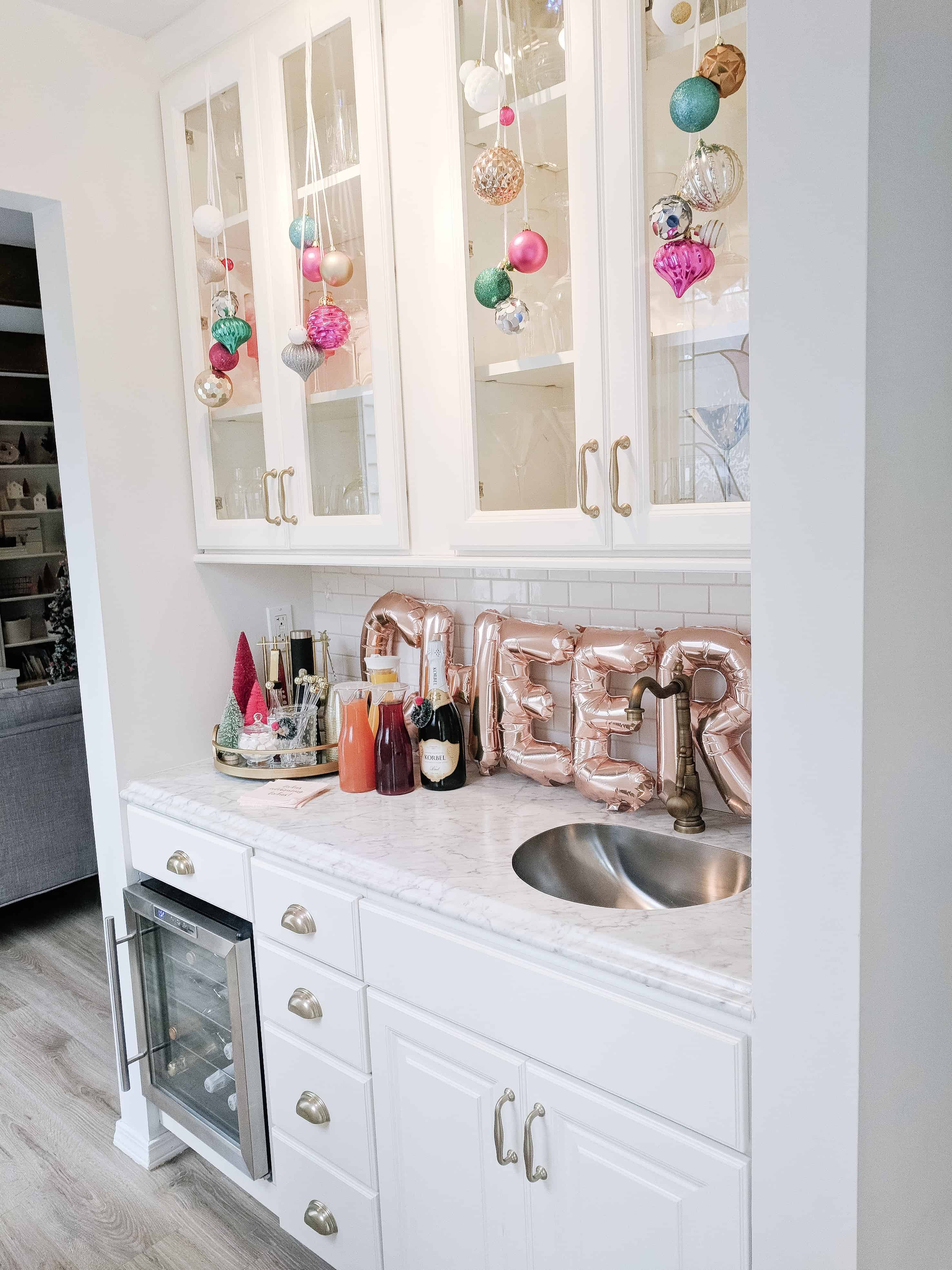 Planning the Menu
When you're planning a menu for an event the biggest things to take into account, in my opinion, are what the eating situation will be (IE sitting, mingling, inside, outside?), and who are you feeding?  I knew that the group of ladies I was inviting would love a few yummy little aspects, but would really appreciate something on the more healthy side too.
I tend to go simple, and less is more with the number of foods offered, so for this particular event I did cut up donuts, individual yogurt parfaits – which are a great option if people won't get to sit while eating, and the ricotta and avocado toast bar.   There was also a quiche offered because I had some people a little unsure of the toast bar, so I second guessed myself, but it was basically untouched, so not a necessary addition!
Those items touched on all of the food groups, and really allowed for anyone to find something that would hit the spot, and because of that was a huge hit!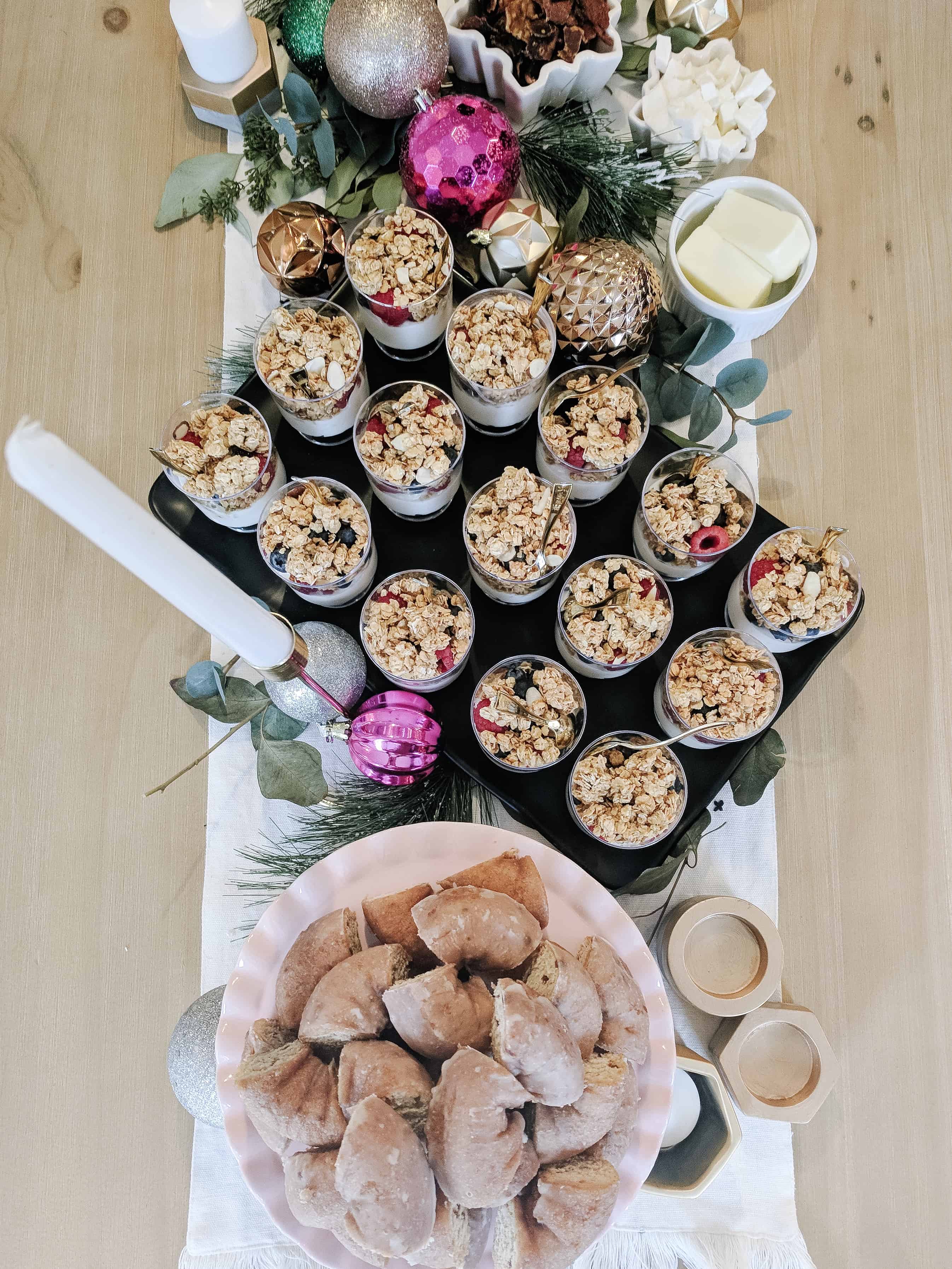 Ricotta and Avocado Toast Bar
When it came to the actual toast bar I started with buying several different kinds of bread.  This could go everywhere from bagels, to English muffins, to your selection of toasts.  I toasted up a little of each then kept it going as the party was going.
For the toppings I used a 3 tiered tray, as well as several side bowls and dishes to spread out the toppings.  Each one had a small spoon or fork of their own in order for them to be easily used, and to encourage nothing left behind!  * as a planing tip: when you're getting ready for something with this many small bowls and containers, set them all out the night before and label each spot so you're not scrambling when you go to set up.  It will save you so much time and effort.
For the Avocado I lightly mashed it right before the party with a little lime juice to keep it from browning and it looked great for the entire party!
Details on table scape //  Details on Dining Room // Tiered Tray // Kitchen Table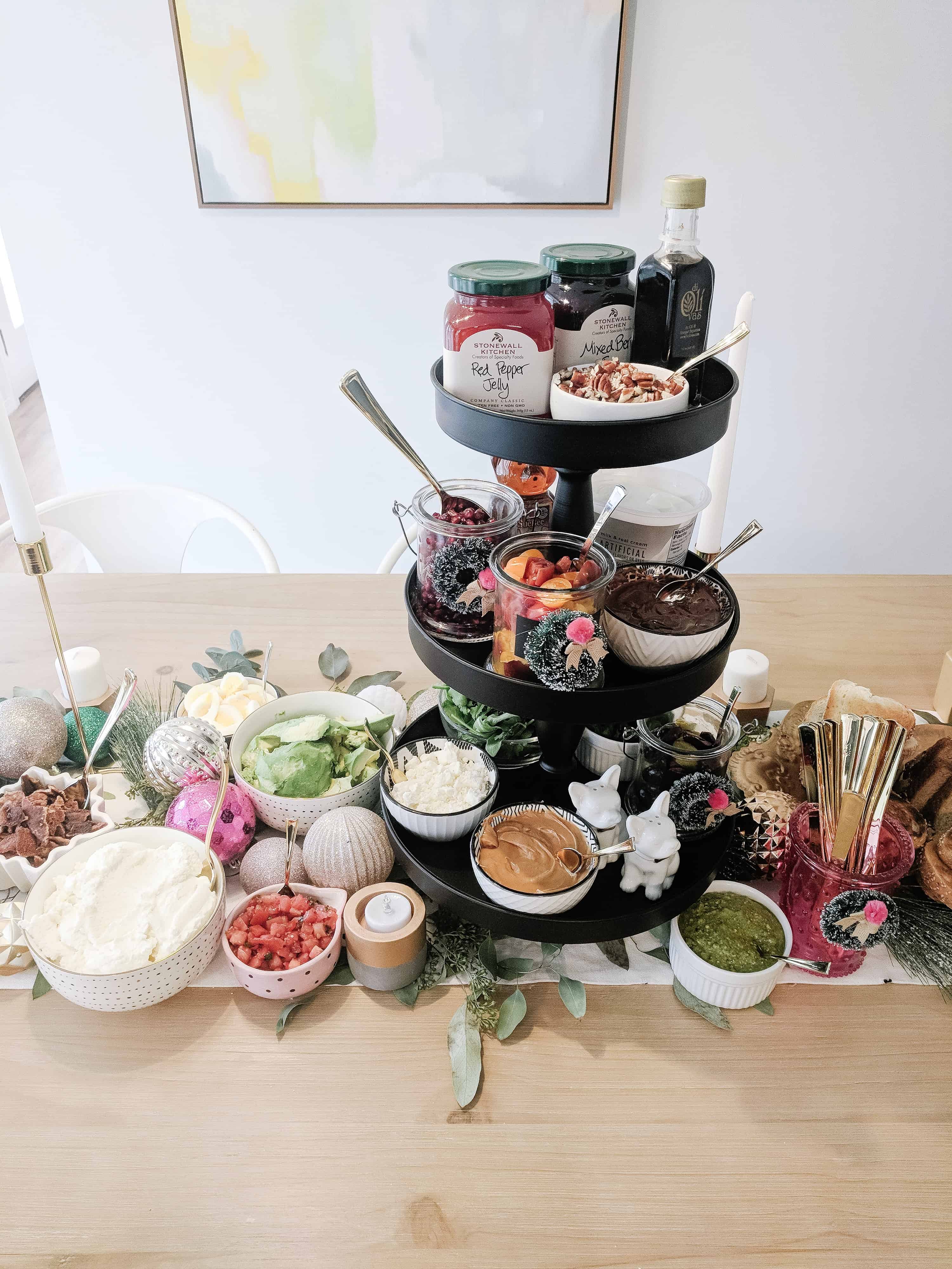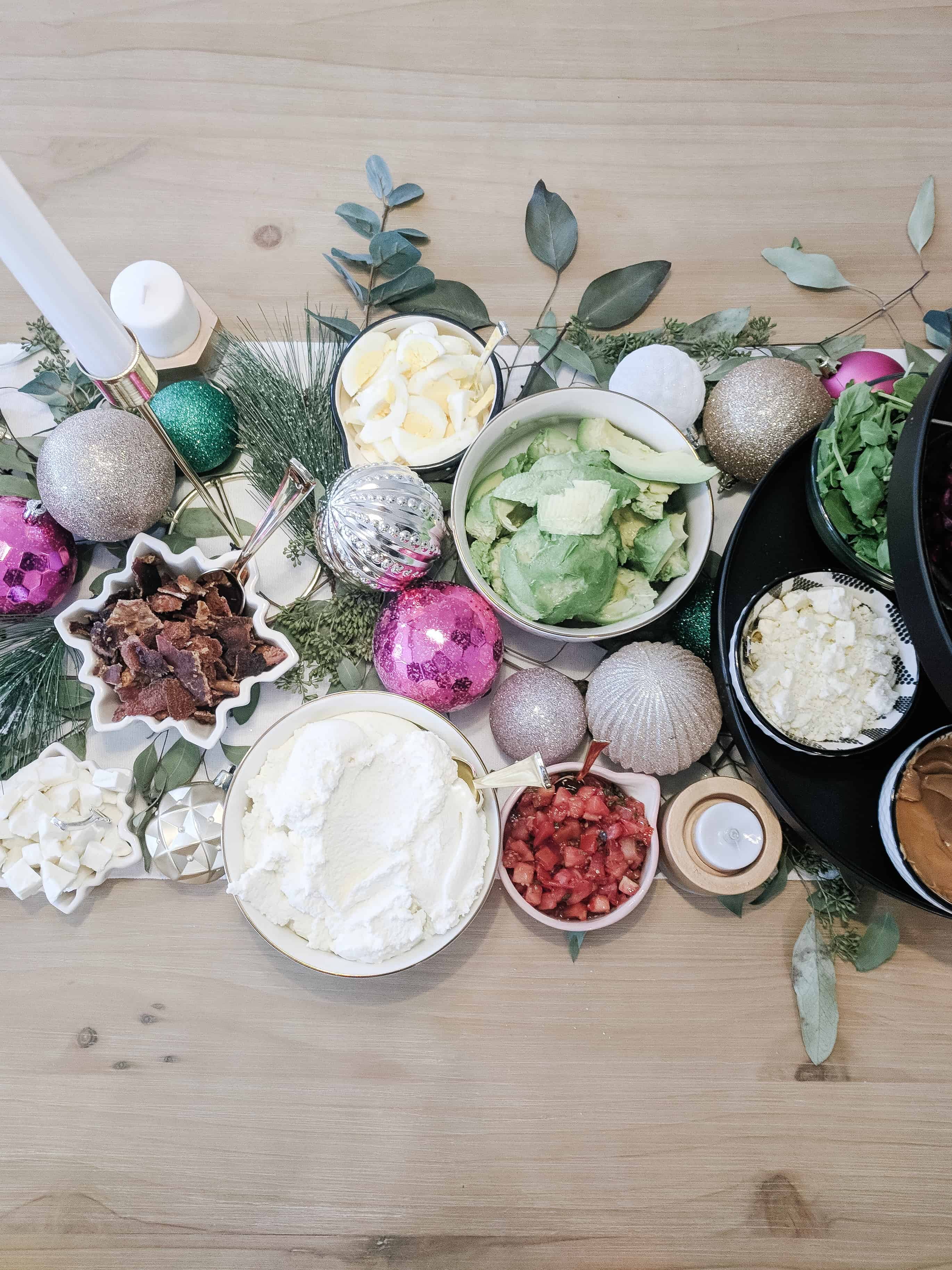 Toppings
This will not be a comprehensive list of options, however I will share what I offered for toppings on the toast bar.  So many of these were things I already had which made it super easy!
Bacon //  Hard Boiled eggs – sliced //  feta  //  Bruschetta topping  //  Peanut Butter  //  Arugula  //  Diced Cherry Tomatoes  //  pomegranate seeds  // Nutella  //  chopped pecans  //  Kalamata Olives  //  Cream cheese  //  Honey  //  Red Pepper Jelly  //  Fruit Jelly  //  Pesto  //  Mozzarella  //  Fresh Herbs //  Butter
I did not put much of each item out due to how many toppings I was offering, and had Backups ready for refill if needed. I tried to hit on sweet and salty, fresh and healthy, as well as just a good hearty breakfast option.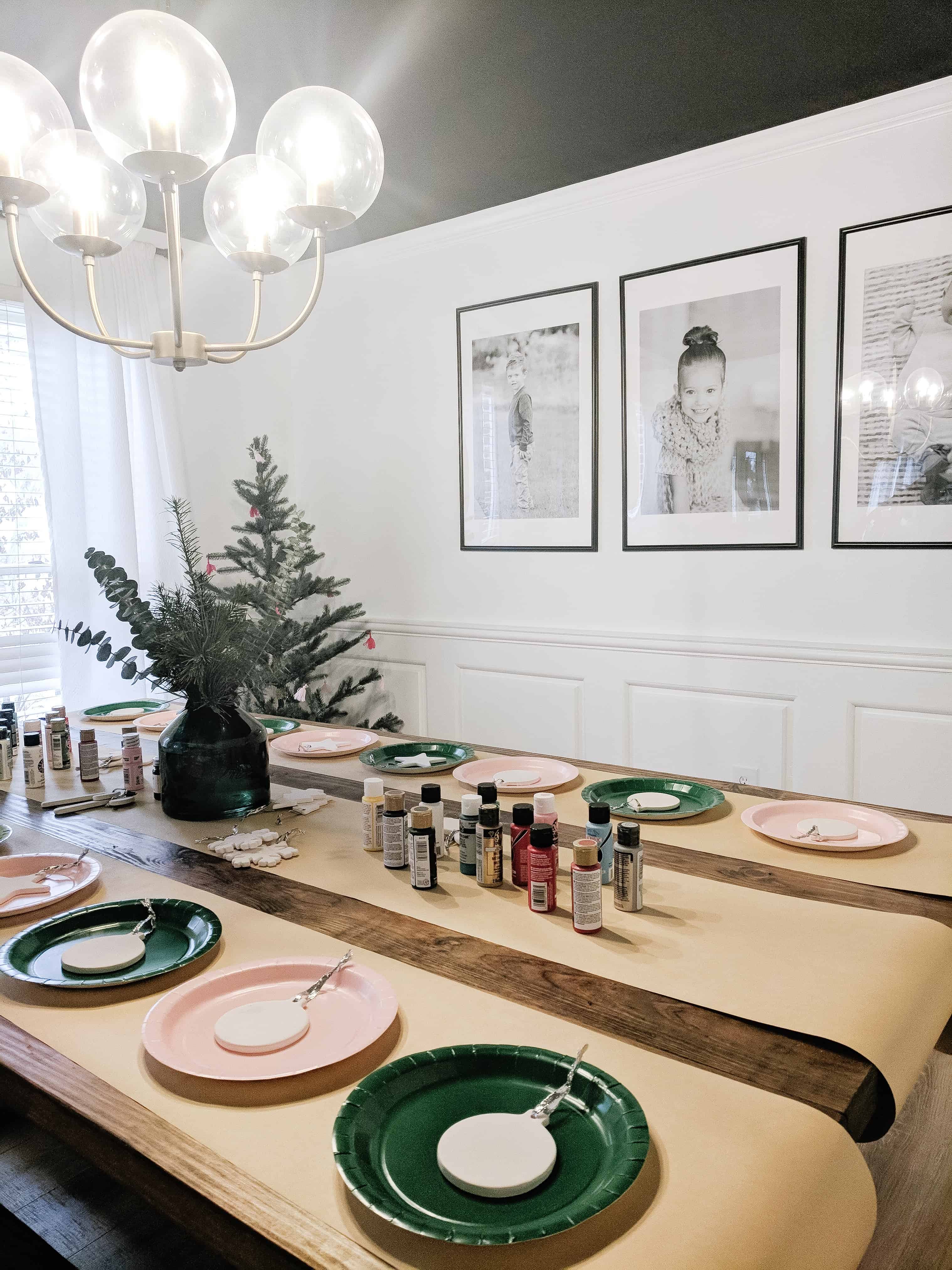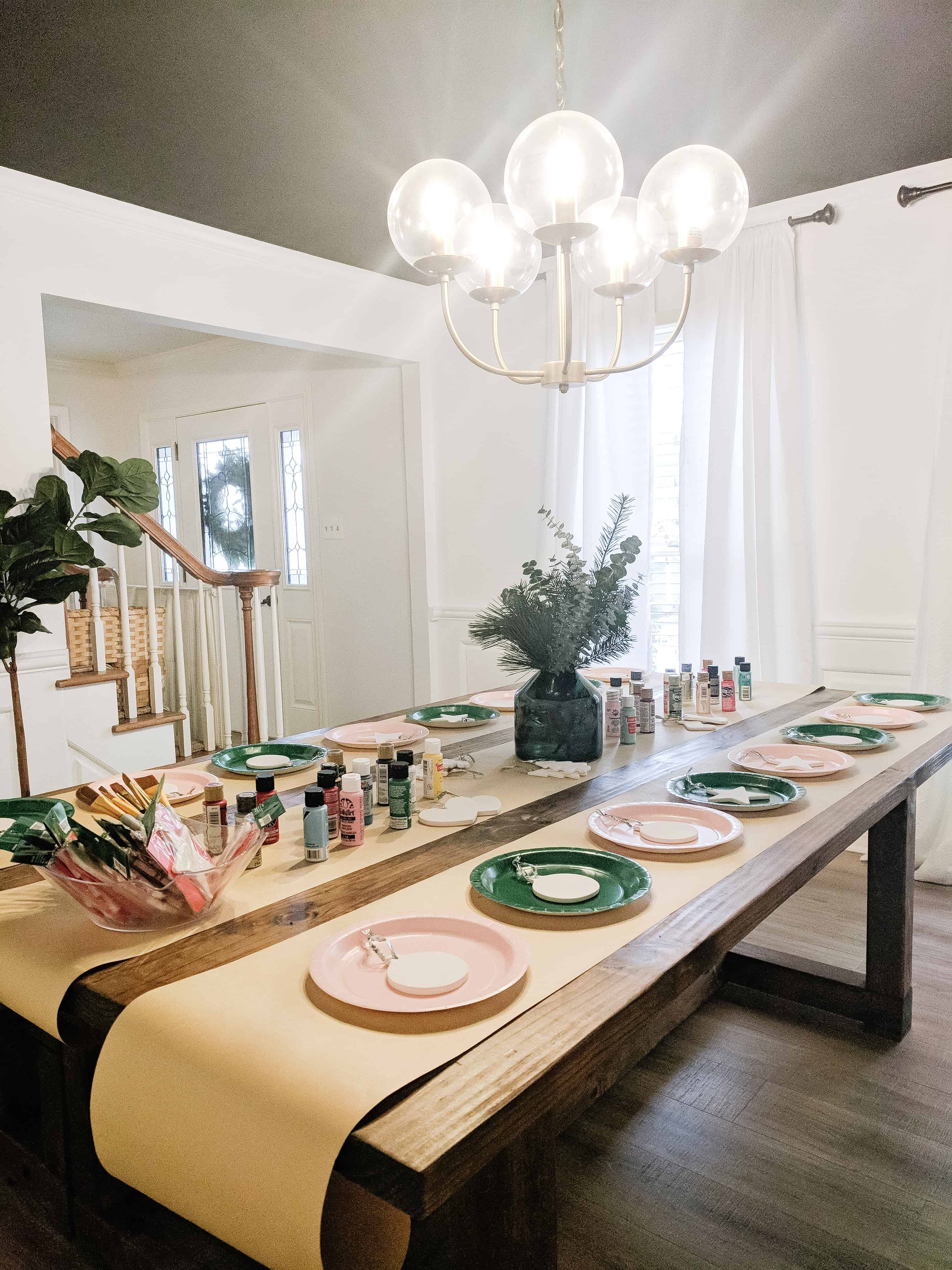 Overall the party was amazing and so much fun for all the girls.  We painted ornaments to allow for an activity that kept people busy, and it was such a fun way to spend the morning.  If you have any questions on putting together your own Avocado and Ricotta Toast Bar at your next event please feel free to leave me a comment or shoot me an email!