What is better than a holiday where you get to decorate with all things pink and hearts with no apologies? Valentine's Day is just around the corner and I did my best to round up a bunch of my favorite cute Valentine's Day Decor for every room of your house.
The plus side to much of it is that if you have a daughter you can likely use it year round in her room, and a lot of the options listed are very affordable!
Check out the decor finds below, and be sure to head to the post from last year with many items still in stock, and my girls Valentine's Day fashion post when you're done!
This post on cute Valentine's Day decor contains affiliate links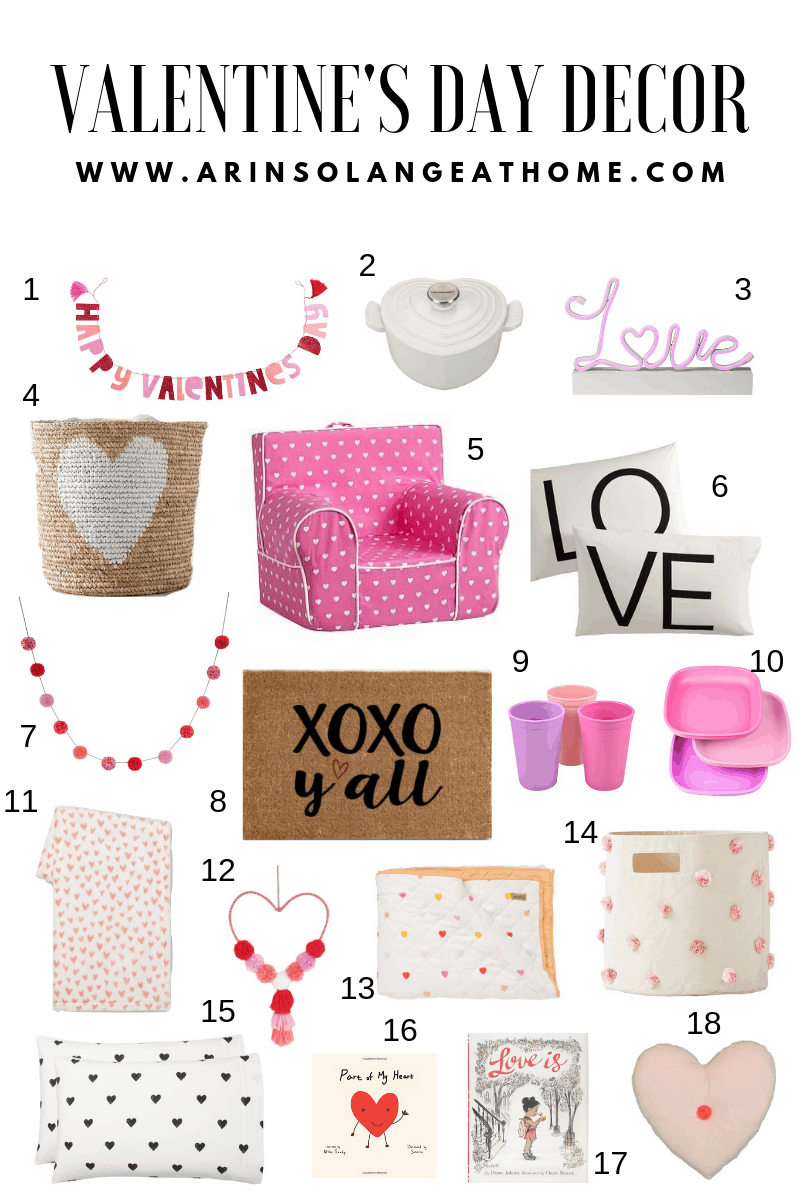 Cute Valentine's Day Decor
1 // 2 // 3 // 4 // 5 // 6 // 7 // 8 // 9 // 10 // 11 // 12 // 13 // 14 // 15 // 16 // 17 // 18
This was such a fun post to put together with items that I am dying to fill my house with. I hope you find some fun festive items to add to your home this holiday season!!
If you are looking for more Valentine's Day items below are a couple of posts with super cute items!
Little Girls/Toddler Girls Valentine's Day outfits // Last years Valentine's Day round up