I am by no means what I would consider low maintenance, but I will admit fully to the fact that I don't love to spend much on beauty products, partially due to my expensive taste elsewhere, and partially due to really preferring if I can order what I need on Prime or grab it at Target when I am there.  I have been asked a few times what my favorite products that I use daily are, so I rounded up my favorite budget friendly beauty products for you all!
This post contains affiliate links. Read more here.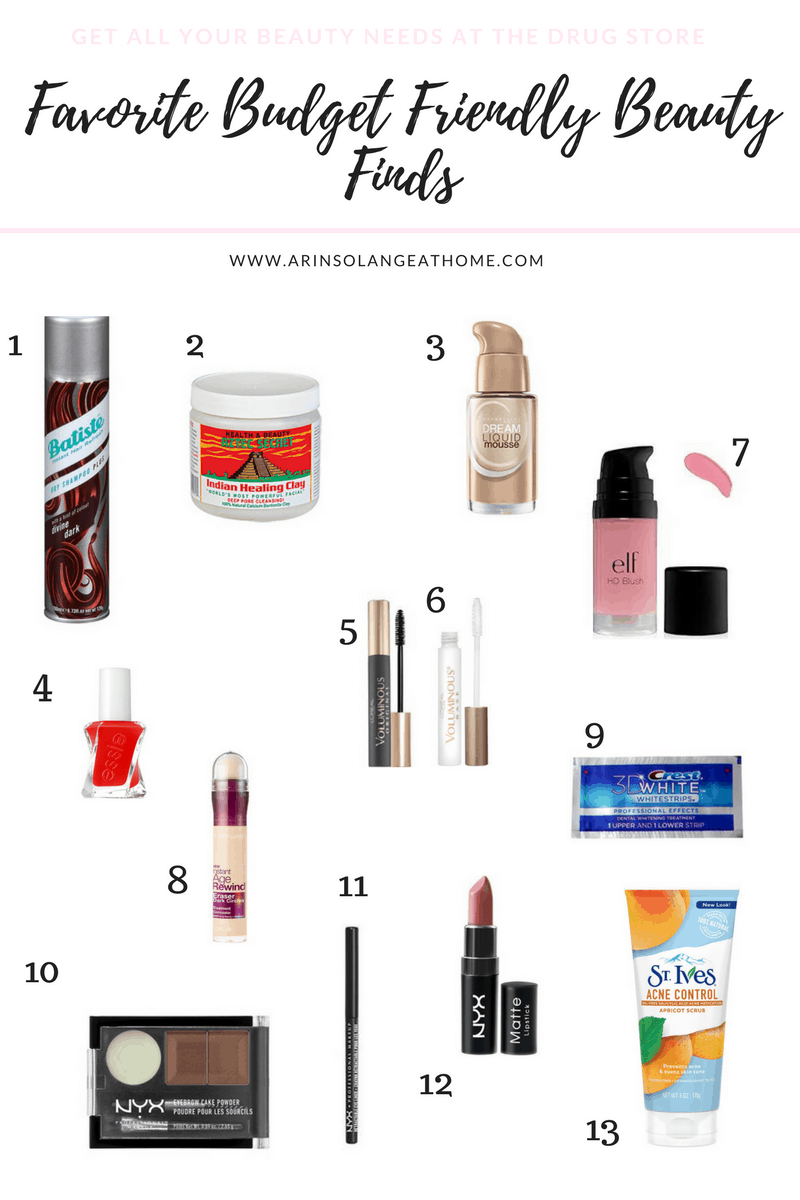 Budget Friendly Beauty Products
ONE // TWO // THREE // FOUR // FIVE // SIX // SEVEN // EIGHT // NINE // TEN // ELEVEN // TWELVE // THIRTEEN
Feel free to let me know if you have any questions on my favorite colors, and I hope you love my suggestions! What are your favorite budget friendly beauty products?  Anything I am just totally missing out on?
SaveSaveSaveSave
SaveSave
SaveSave