This weeks Guest Recipe Post will have you craving that fall pumpkin year round!! Alex from Queen Culinare is sharing this amazing Vegan Pumpkin Spice Superfood Smoothie, and it is AMAZING!! Drink this as a smoothie, or poor it in a glass to enjoy with a straw, either way you are going to love it!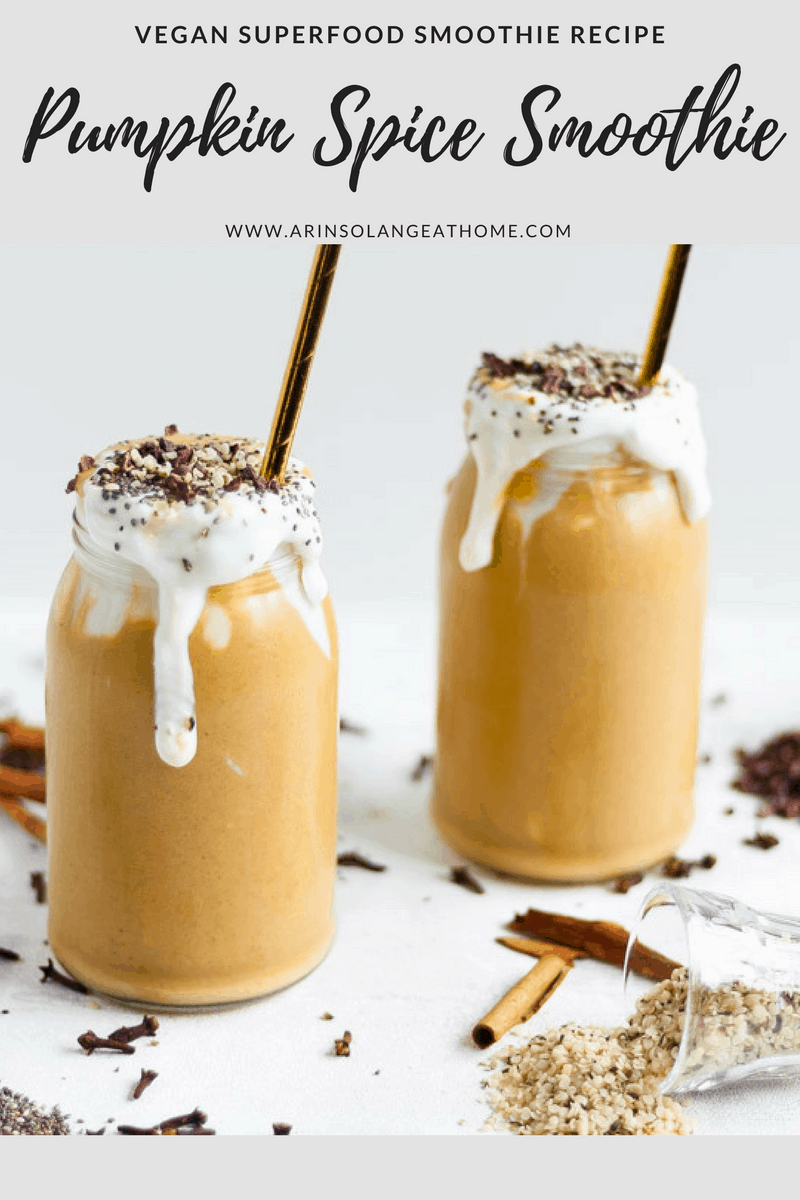 Vegan Pumpkin Spice Protein Superfood Smoothie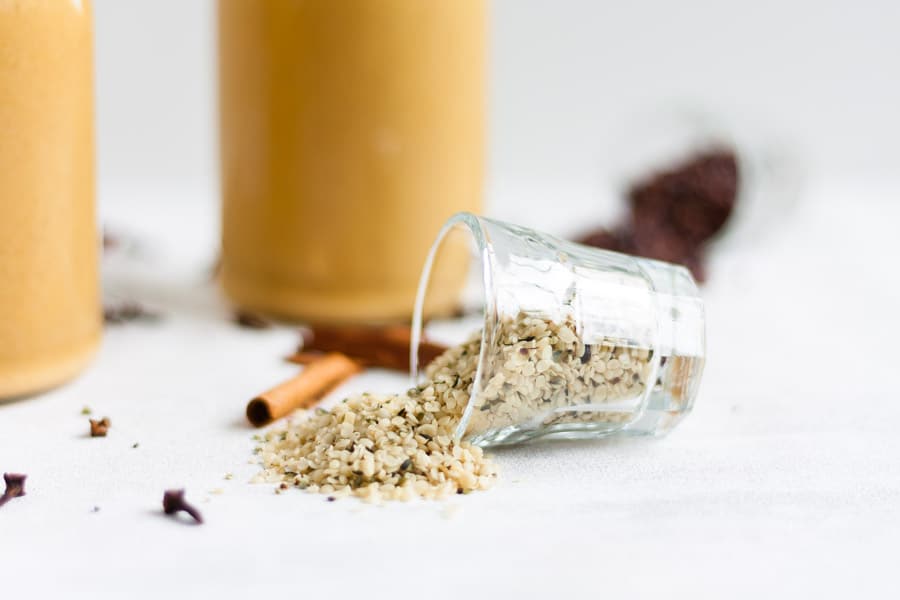 Smoothies
1 cup Non-Dairy Milk of Choice (unsweetened almond milk is a great choice)
1/2 cup Pumpkin Pureé
1 1/2 tsp Pumpkin Pie Spice
1/2 tsp Turmeric Powder
1-2 cups Ice
2 scoops Vanilla Vegan Protein Powder (Optional but recommended)
1/4 tsp Freshly Ground Black Pepper
Toppings
2 Tbsp Non-dairy Yogurt
2 tsp Shelled Hemp Seeds
2 tsp Chia Seeds
2 tsp Cacao Nibs
Place all the smoothie ingredients into a high powered blender (Vitamix or Nutribullet kinda thing) and blend until smooth and thick.

Divide between two glasses and top with a little yogurt. Go wild with your toppings, pop in a straw and enjoy!
If you have unflavoured protein powder, this works great too. Just be sure to add a little stevia or other sweetener to taste (honey, maple syrup etc) and 1 tsp vanilla extract.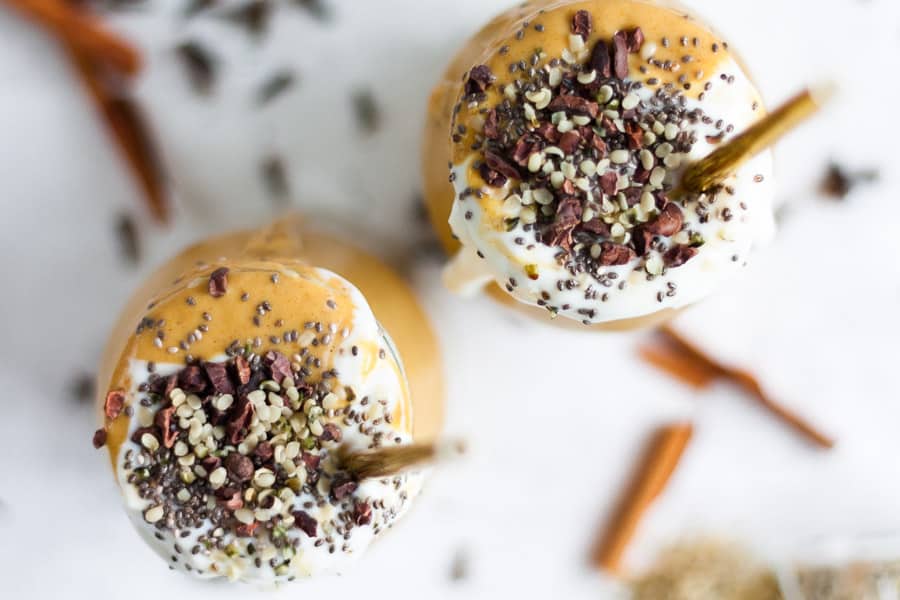 I hope you all enjoy this Vegan Pumpkin Spice Superfood smoothie, and make sure you check out the rest of Alex's recipes and let her know how much you love this!