This post was sponsored by buybuy BABY, however all thoughts and opinions are my own.  Read more about that here. 
Walker is baby number 3 for us.  In the past 5.5 years baby gear has changed so much(for the better), and our needs on what we need in gear for Walker have also changed, as our family and our lifestyles have changed.  I knew we needed to upgrade our stroller situation once Walker came along, but wasn't sure what the right option for us was with Ave´ being only 3.  I decided a trip to buybuy BABY was in store to check out what they had, and talk to someone who knew the ins and outs of buying a stroller a little better than myself.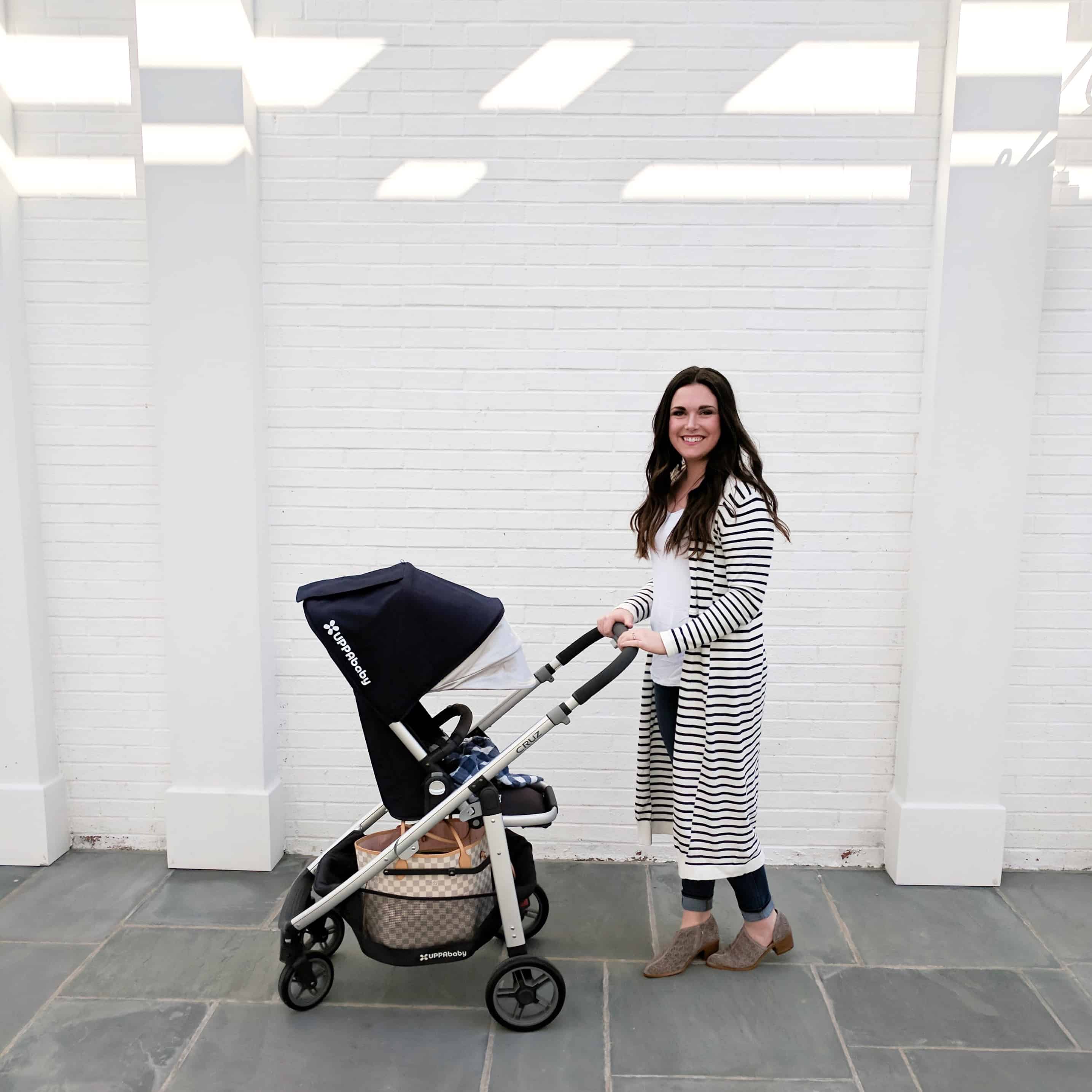 Buying a Stroller with buybuy BABY
I can't tell you what a great experience I had at buybuy BABY. I was instantly greeted and helped by Amanda, an amazingly knowledgable employee who was able to point me in the direction of about 5 or 6 strollers that would really fit the need I wanted filled.  I discussed our family dynamic, and with her help was really directed towards either a stroller with a ride on board for Avé, or a sit to stand option for her.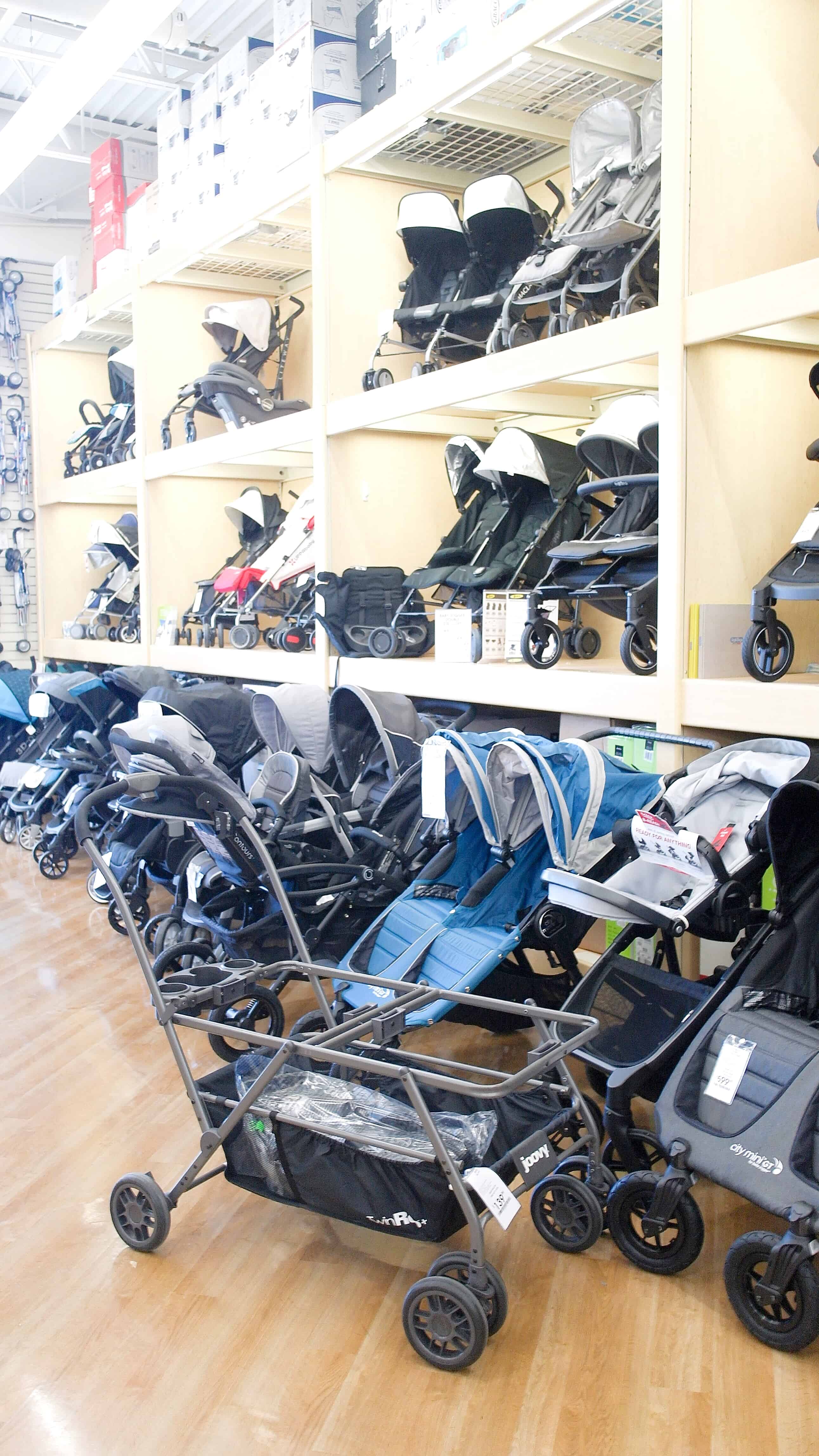 We discussed when the stroller would typically be used, and I was so impressed by how knowledgable  Amanda was on everything from the basket size, wheel size, 4 wheels vs 3 wheels, an basically everything in between.  I might also add that the thing I was most impressed by was how quick she was to grab strollers off the shelves for me to see.  I didn't feel bad AT ALL when she had to grab several down for me to see and try up close.  That was one of the best experiences in store I have had shopping.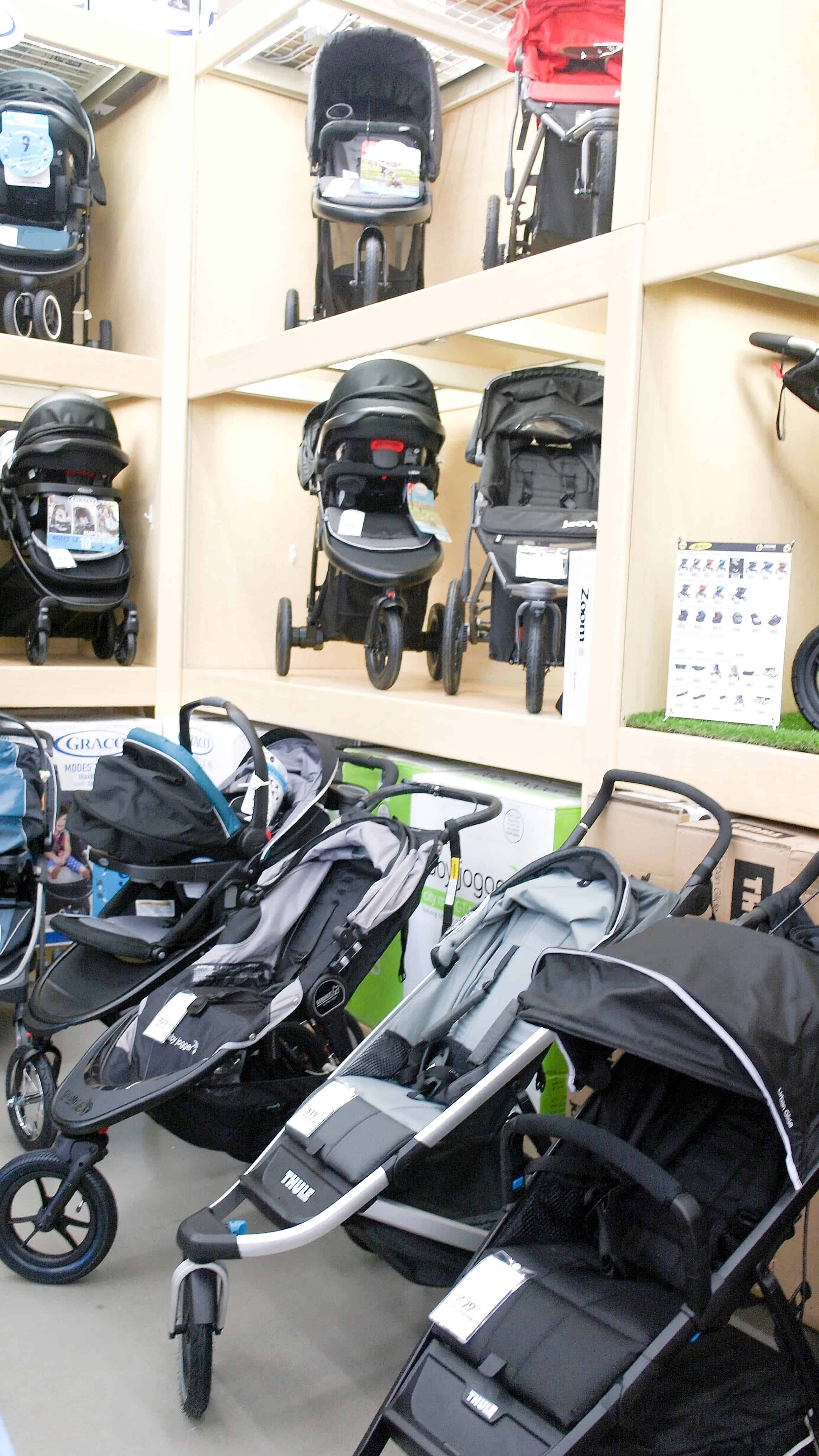 The Big Decision
Ultimately my decision for a stroller came down to a few different criteria needing to be met:  I wanted a Ride on Board option, a large basket for our frequent travels, a seat that could focus out or in depending on the situation we are in, and something easy to fold for travel.  I ended up torn between a few different strollers but after really trying them out, I ultimately ended our quest for buying a stroller with the UPPAbaby Cruz.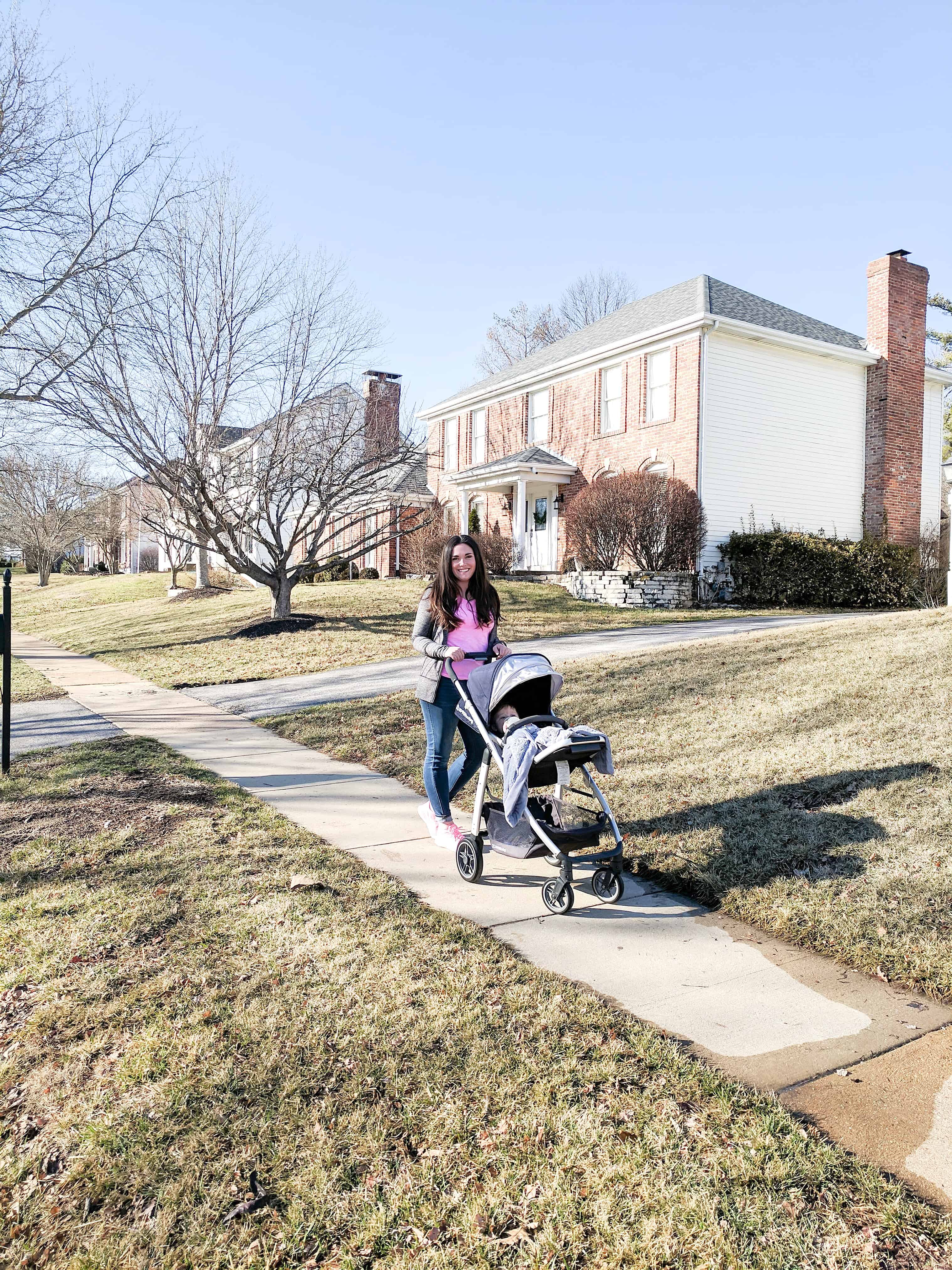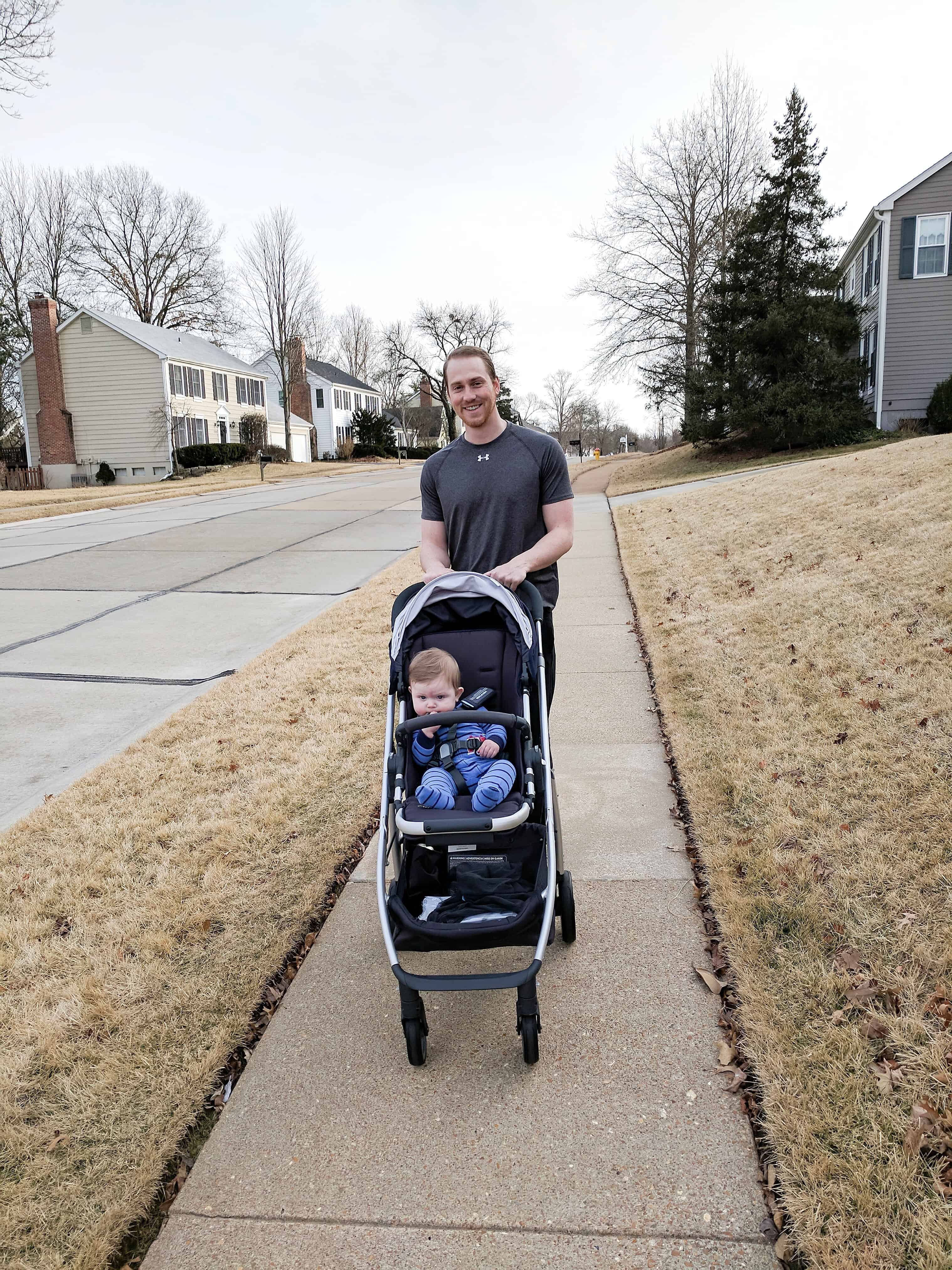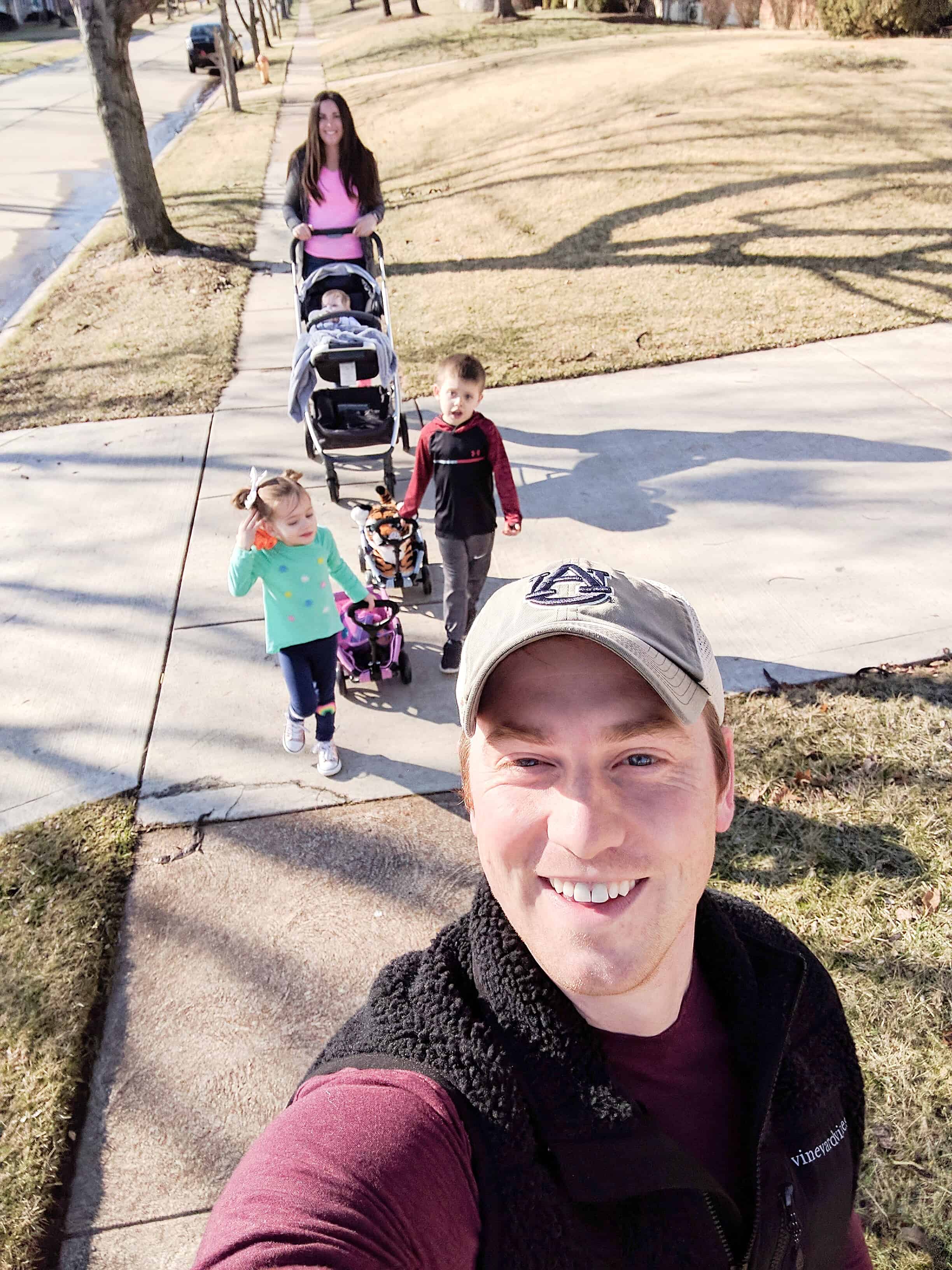 UPPAbaby Cruz Review
As I said, the UPPAbaby Cruz was our end decision, and we are beyond thrilled with it.  The two features that really sold me were the cargo basket size (HUGE), and the fact that the optional ride on board could fold up when not in use!  What I didn't know until using it for the past month and a half, was that I was also picking a stroller that could SO easily be used with one hand.  And for a mom who has 2 kids walking with me much of the time while pushing my baby, that has been a life saver.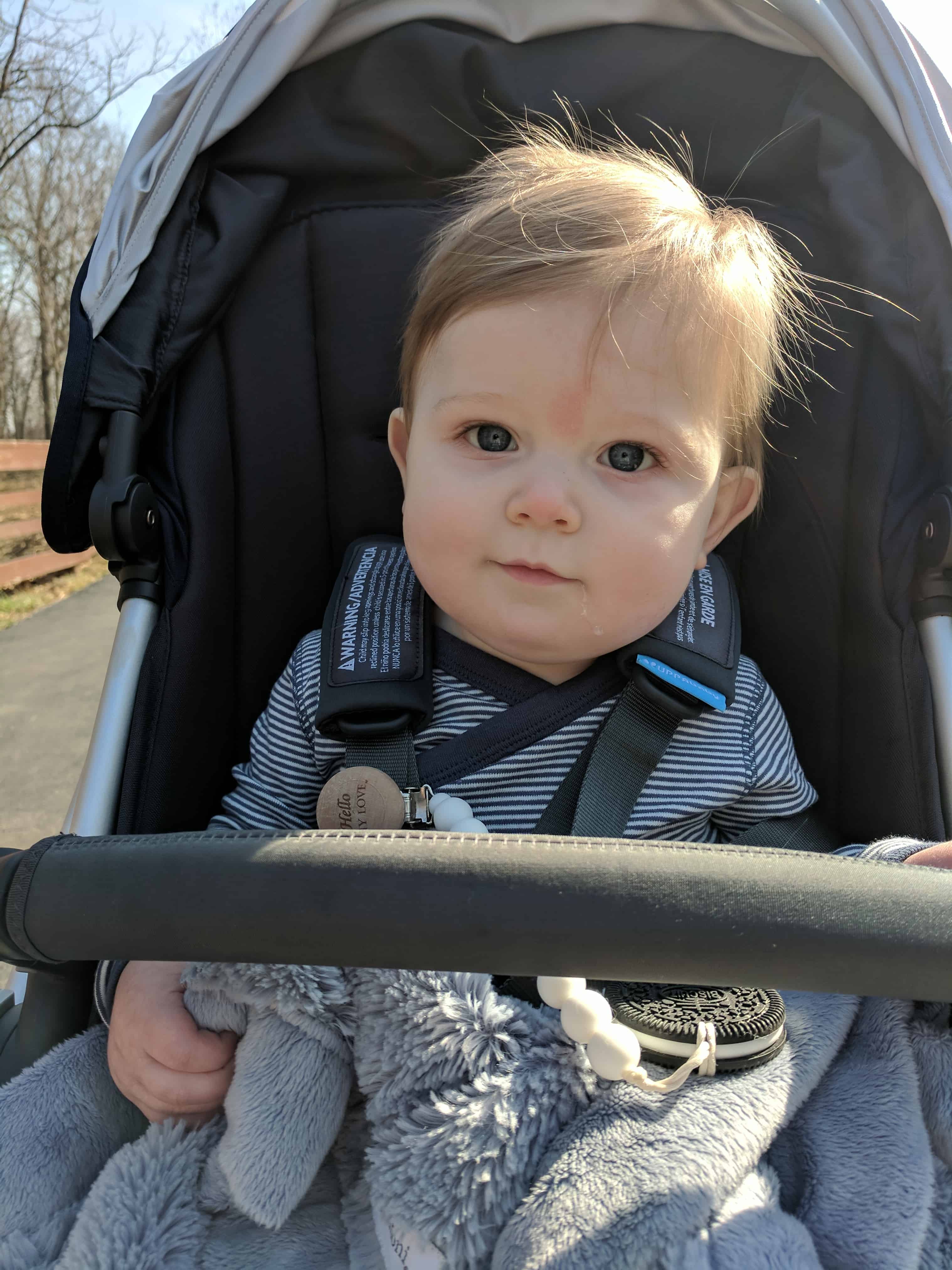 The whole experience buying a stroller was so pleasant, and when I headed in to buybuy BABY, the stroller I ended up with was not even on my radar, so I am so grateful that Amanda really knew her stuff, and was so well trained to help me find a stroller that truly fit our family's needs!  I am sure we will put some serious miles on that baby come spring and summer sunshine!  Make sure you head to buybuy Baby next time you're shopping for a stroller?  What features do you look for? Let me know, incase I ever decide to add to our arsenal of ways to push my kids!