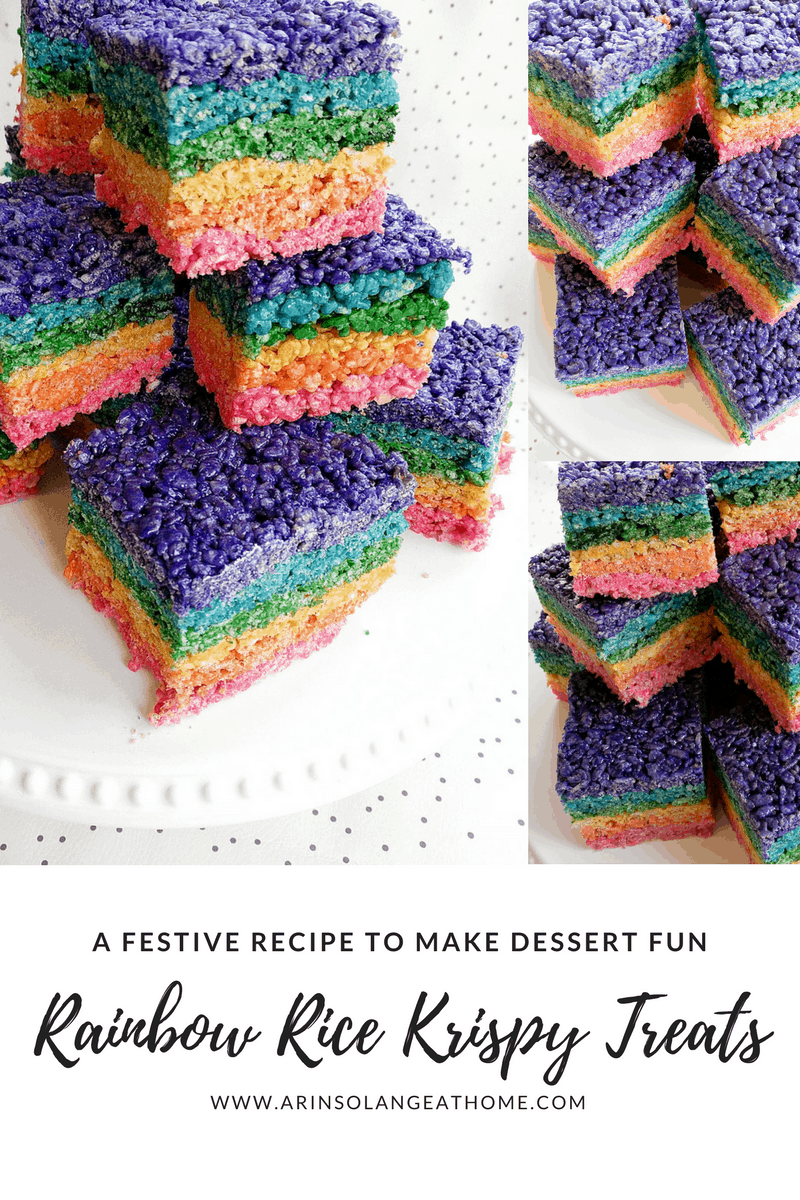 Whats more festive for spring, St. Patrick's Day, or basically celebrating life than Rainbow themed recipes.  Kids love color, so I love spicing up normal recipes in fun ways to blow my kids away!  The kids saw this recipe and basically thought I was super mom.  Read below for my Rainbow Rice Krispy Treat recipe.  Its easy, and your kids will be so excited to have such a special snack this weekend!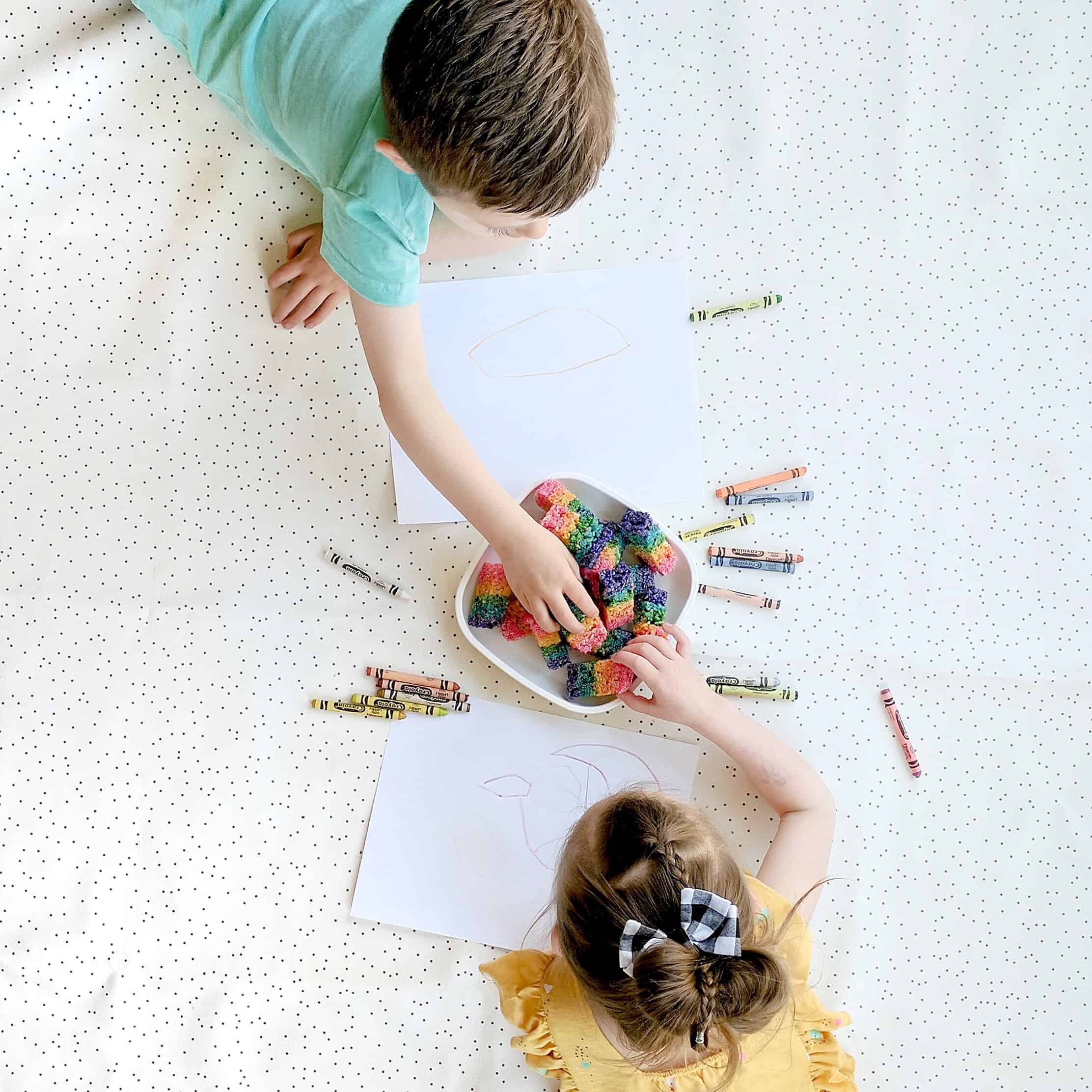 Rainbow Rice Krispy Treat Recipe
This will make a 13×9 pan of treats
Ingredients:
2 big bags of small marshmallows (did you follow that?)
food coloring colors of your choice
1 box butter sticks
1 large box Rice Krispy Cereal
Directions:
Grease your 13×9 pan
Combine 2.5 TBS butter and 1.5 cups marshmallows in a bowl and microwave for 1.5 min.
Remove from microwave and add your first color and mix until fully combined
add in 2 heaping cups of Rice Krispy Cereal
mix until fully combined
Pour into pan and work until an even layer is spread, making sure to touch all sides and corners
Repeat until all layers are done, and let sit before cutting.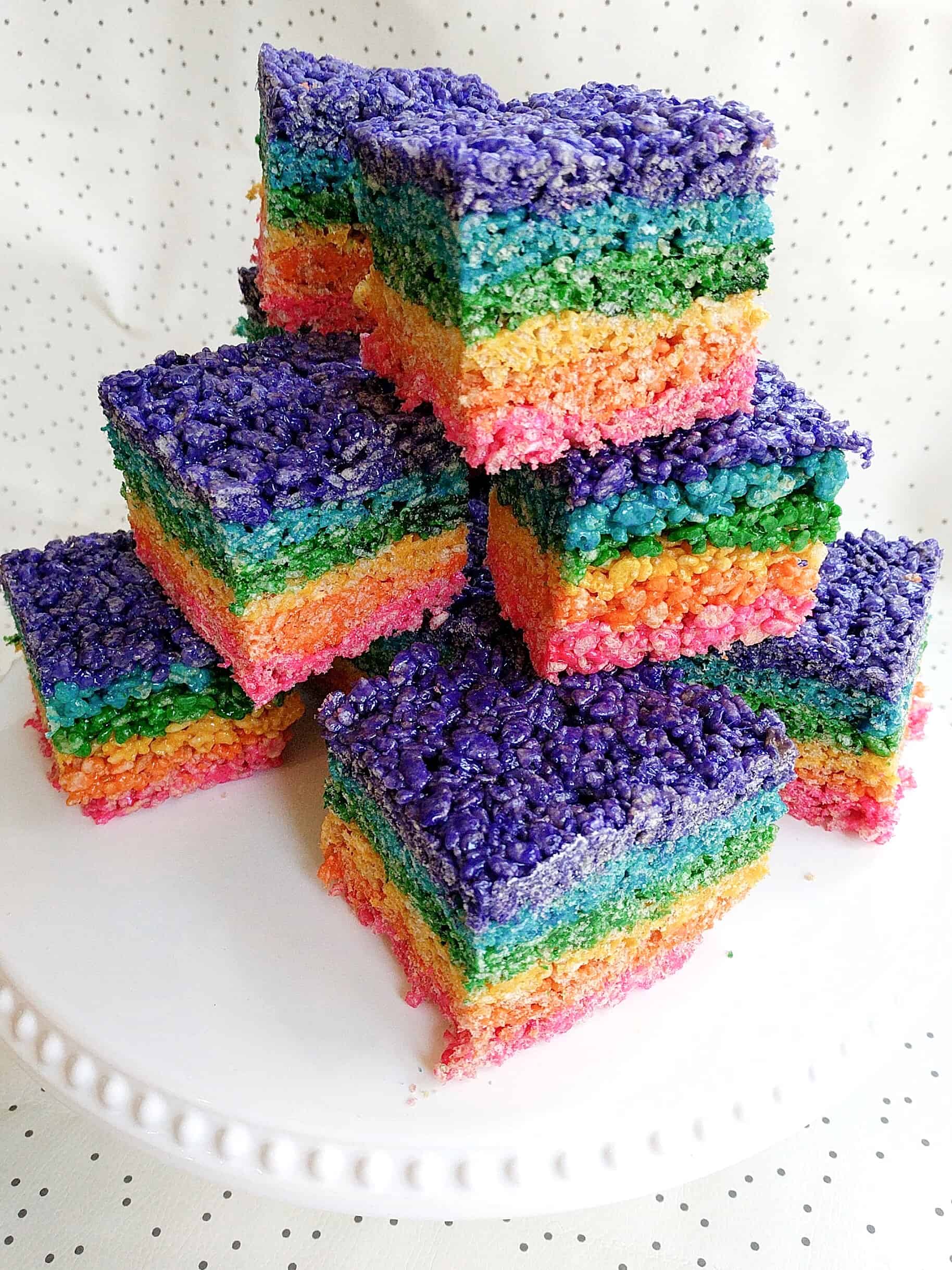 Enjoy!
I am no chef, and this is a super easy real life recipe, but it will thrill your kids, and they would probably love helping you with it! Let me know if you have any questions!