My living room may be a mess of Christmas Decor not yet in place, but Jack and Walker's room is festive as can be!  I knew when we added the fun green dresser to their space that it would be the perfect room to add Christmas Decor this year, and sure enough it tuned out SO CUTE, on a tight budget.  Ill share all about how I did this Christmas boys' room, but be sure to let me know if you have any questions.
This post contains affiliate links. It was written in 2019 and updated in 2022.
For a more another kids' room update, check out how I updated Jack's room in our new home!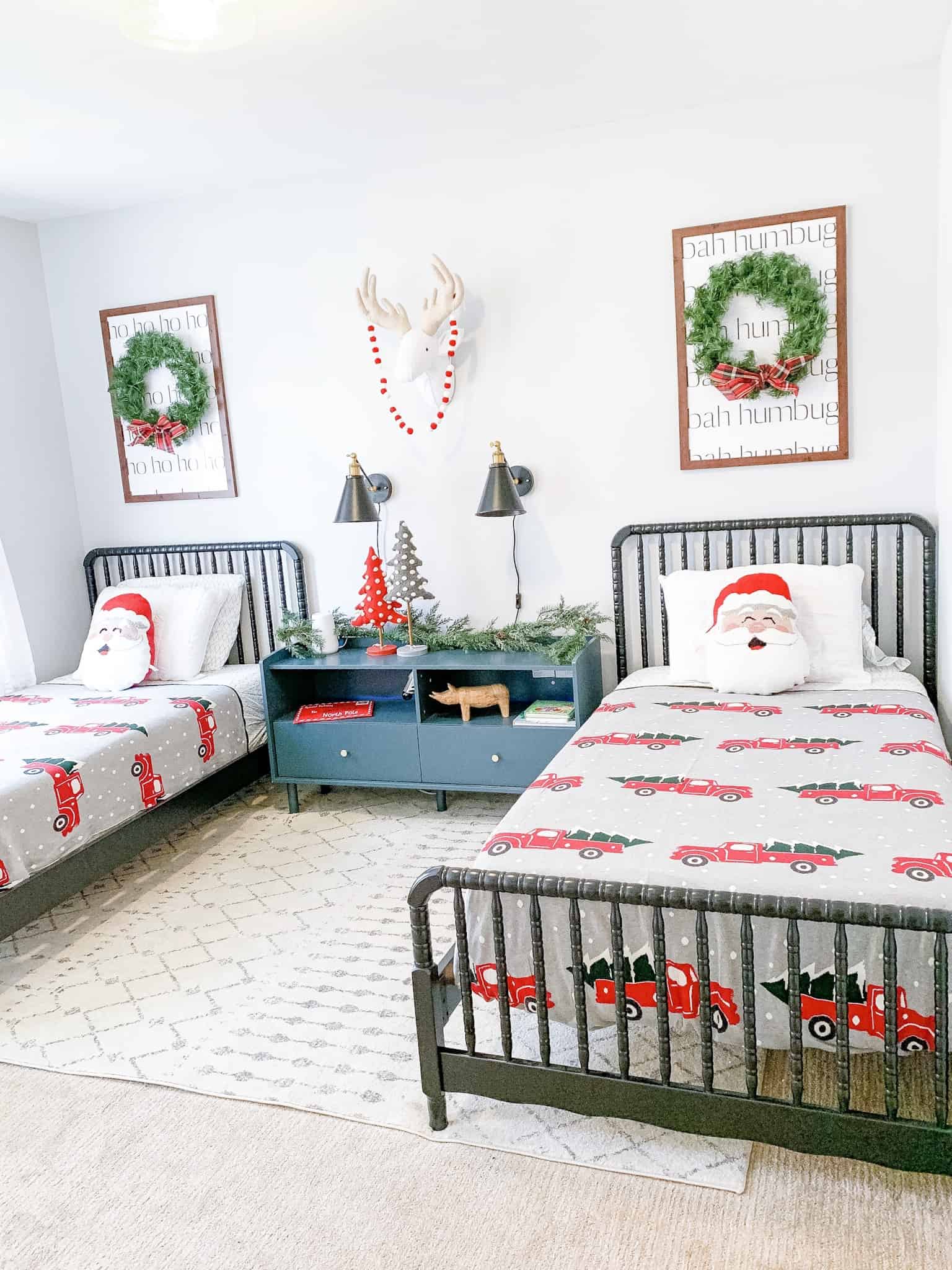 I won't be sharing some of the year round details in this post, so be sure to check out their room blog post to find all those details!
Christmas Boys' Room
I knew when doing their room that I wanted it to be easy simple changes, and I wasn't about to spend a fortune on their space for Christmas. That said I also knew there was a chance that this could be the only room with double the fun in one room, so I had to do it!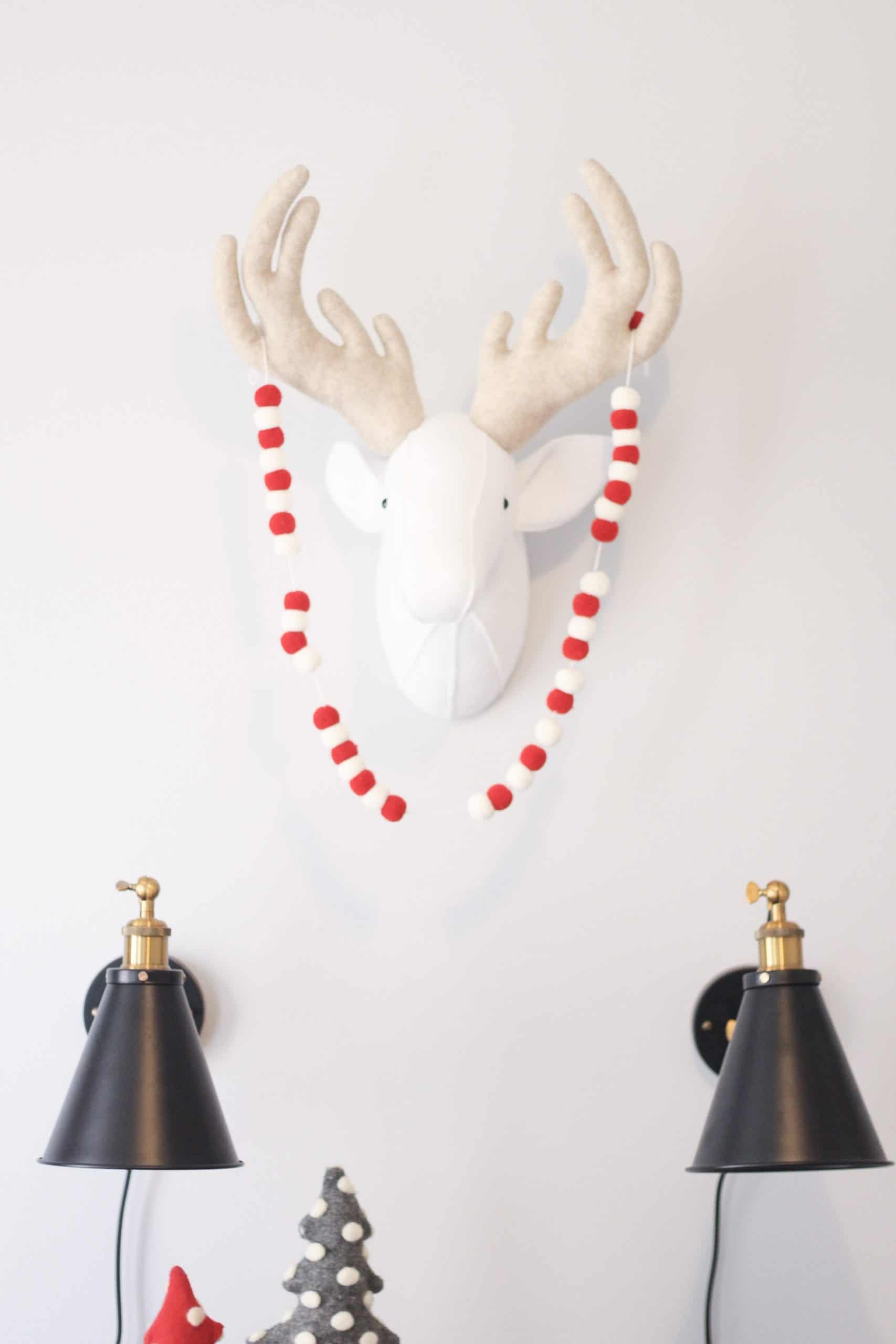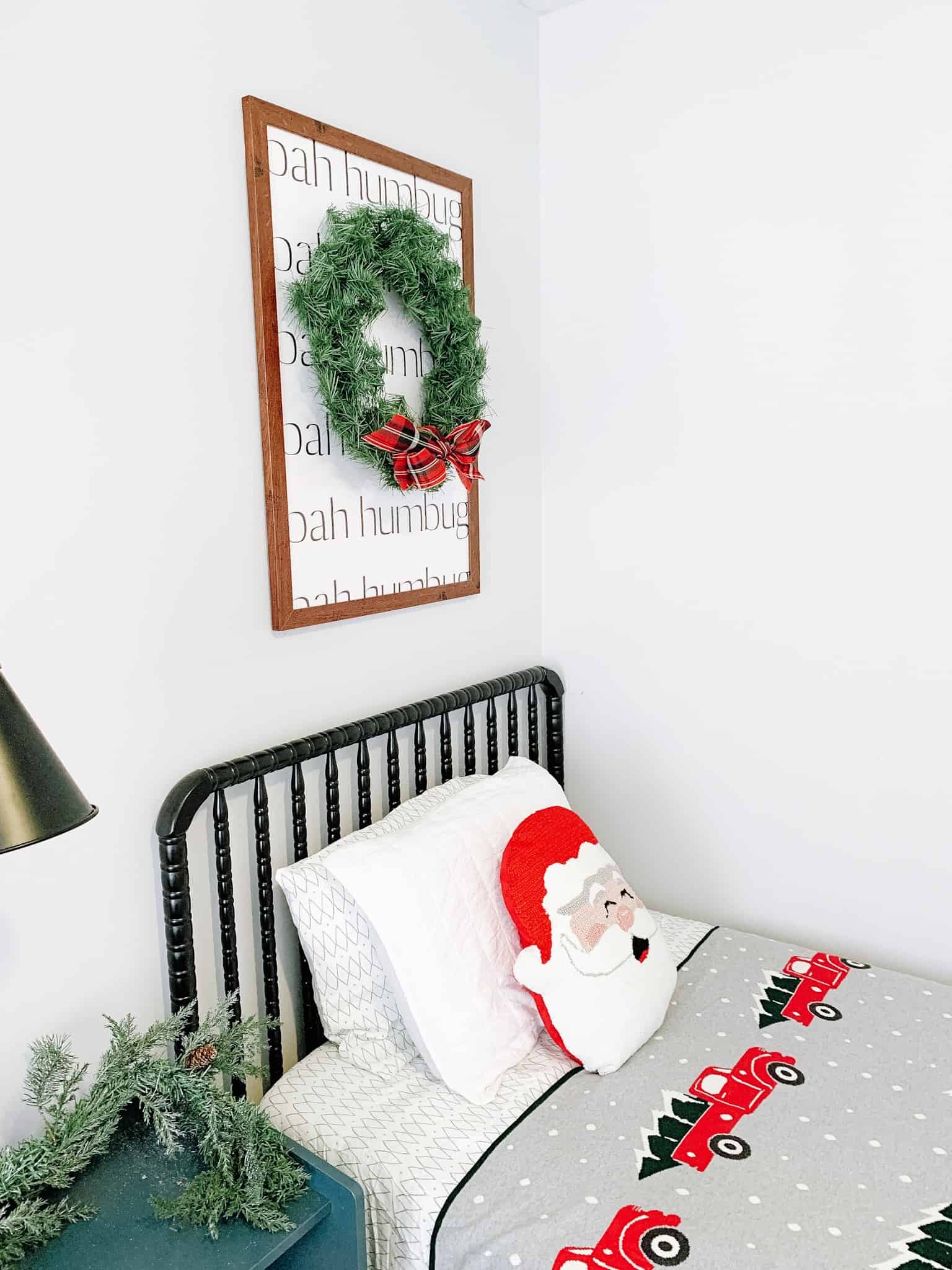 The Details
Over the boys beds I did a super easy printable over each of their beds. I will add them as free downloads below. I had them printed at Fedex for about $5 each. Fedex only prints in certain sizes on their blueprint paper, so you will have to cut out the printable!
FREE DOWNLOADS FOR FRAMED PRINTS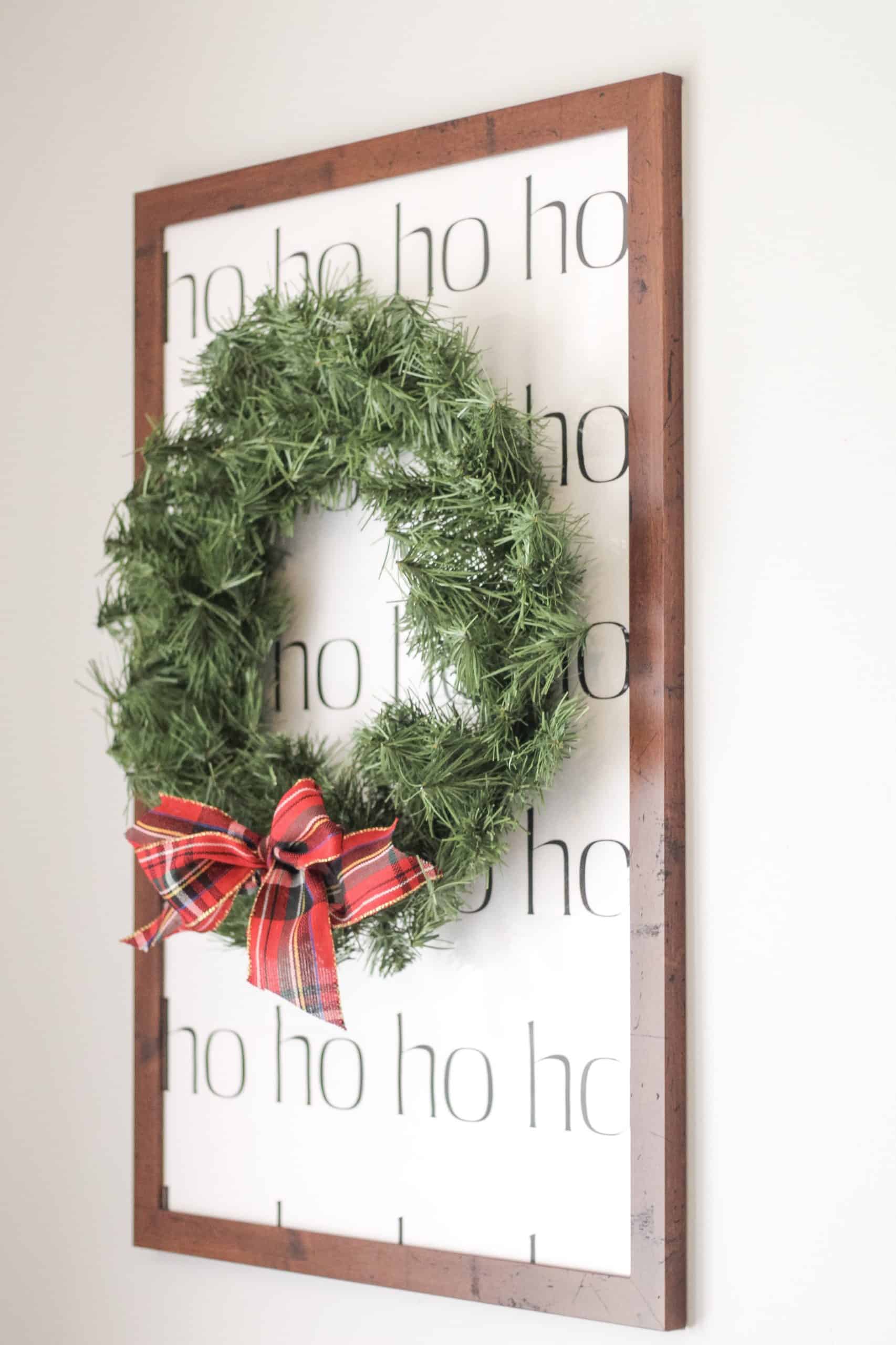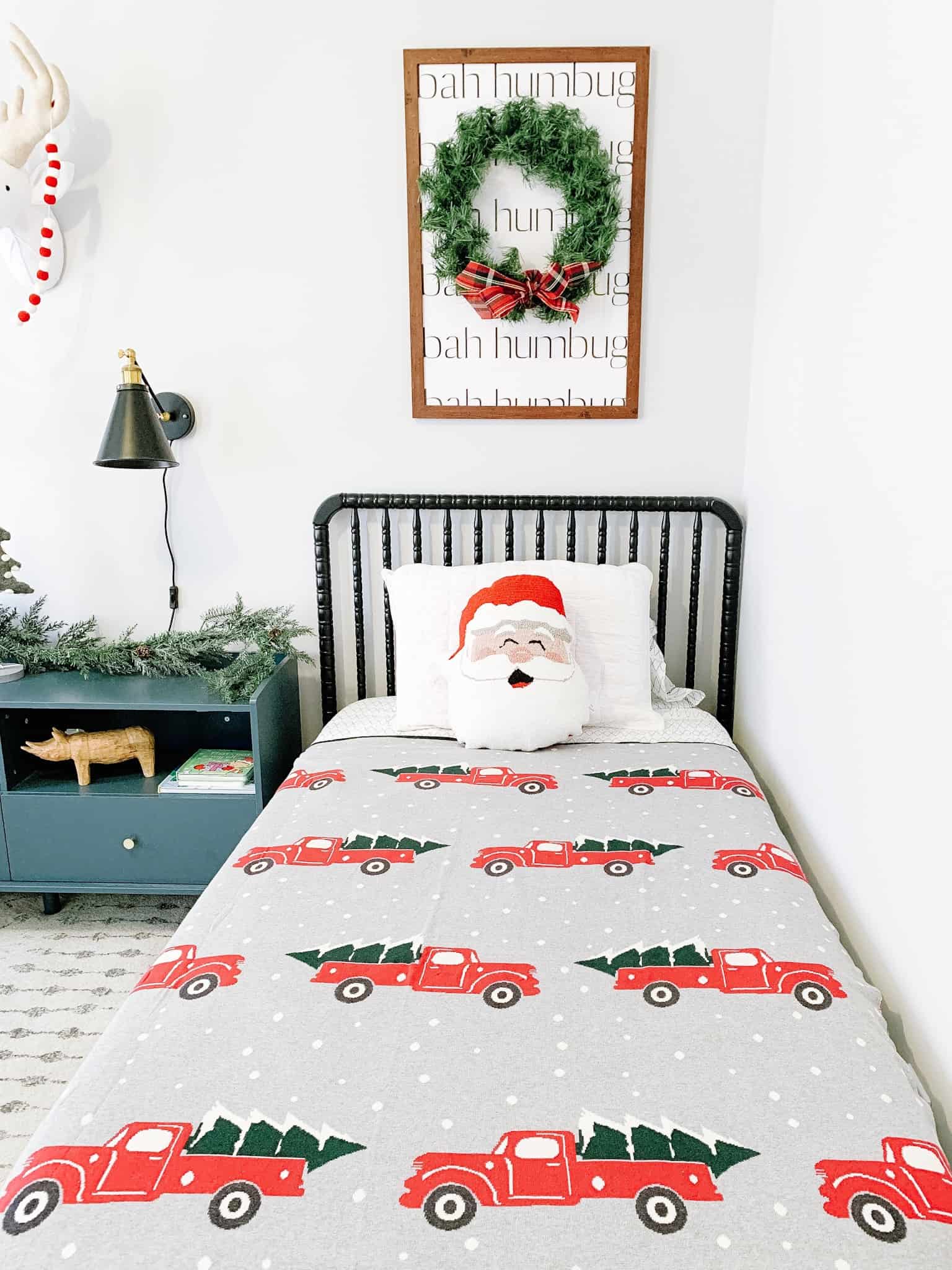 Over the beds I also added wreaths. These are SUPER inexpensive wreaths from Walmart. I added a fun ribbon to make it more festive!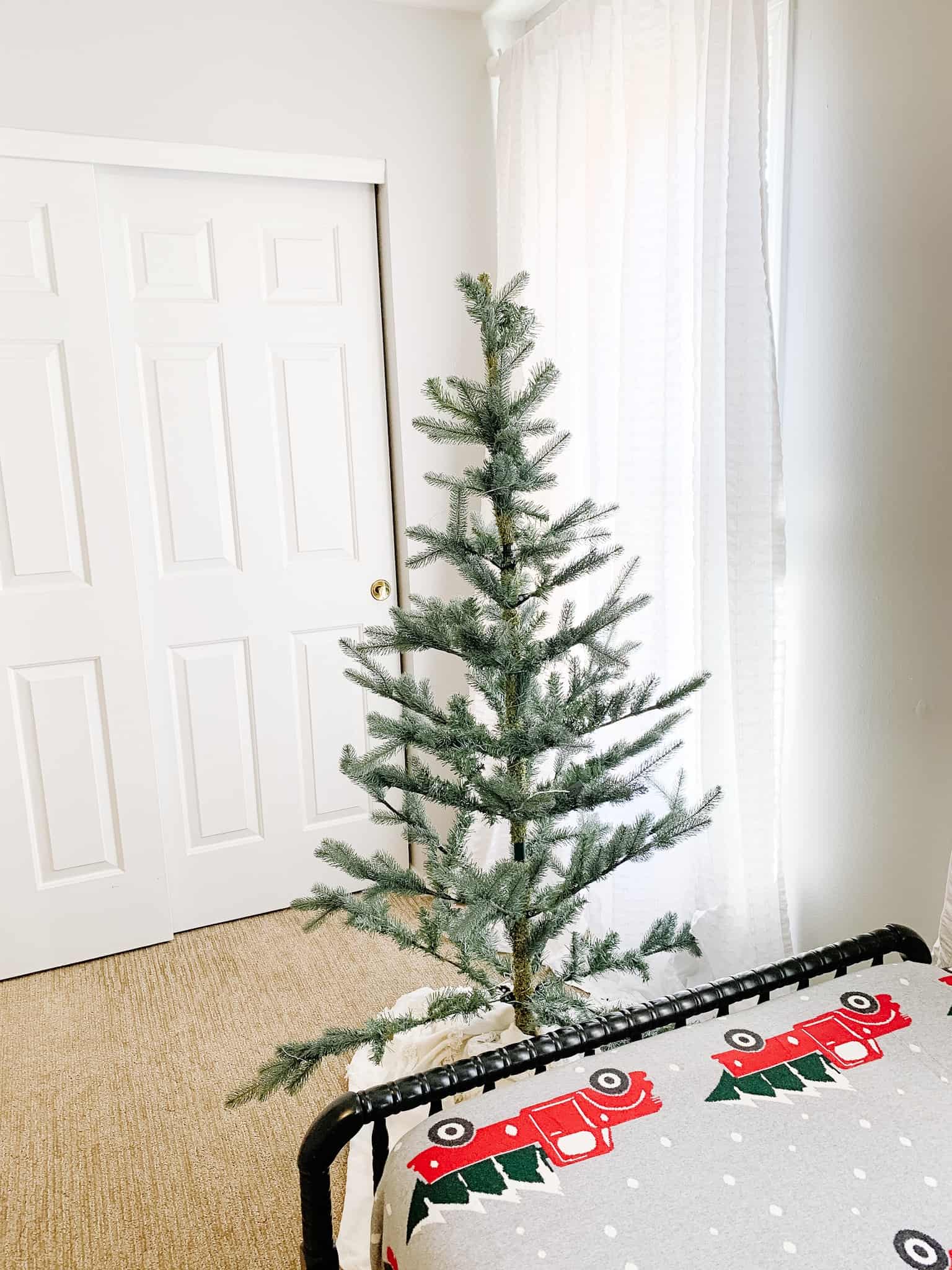 I added this AMAZING felt deer head to the wall between the boys beds with a fun garland and I am obsessed with the detail. The Deer head is from Heartfelt Creations (c/o) and she has so many other amazing options!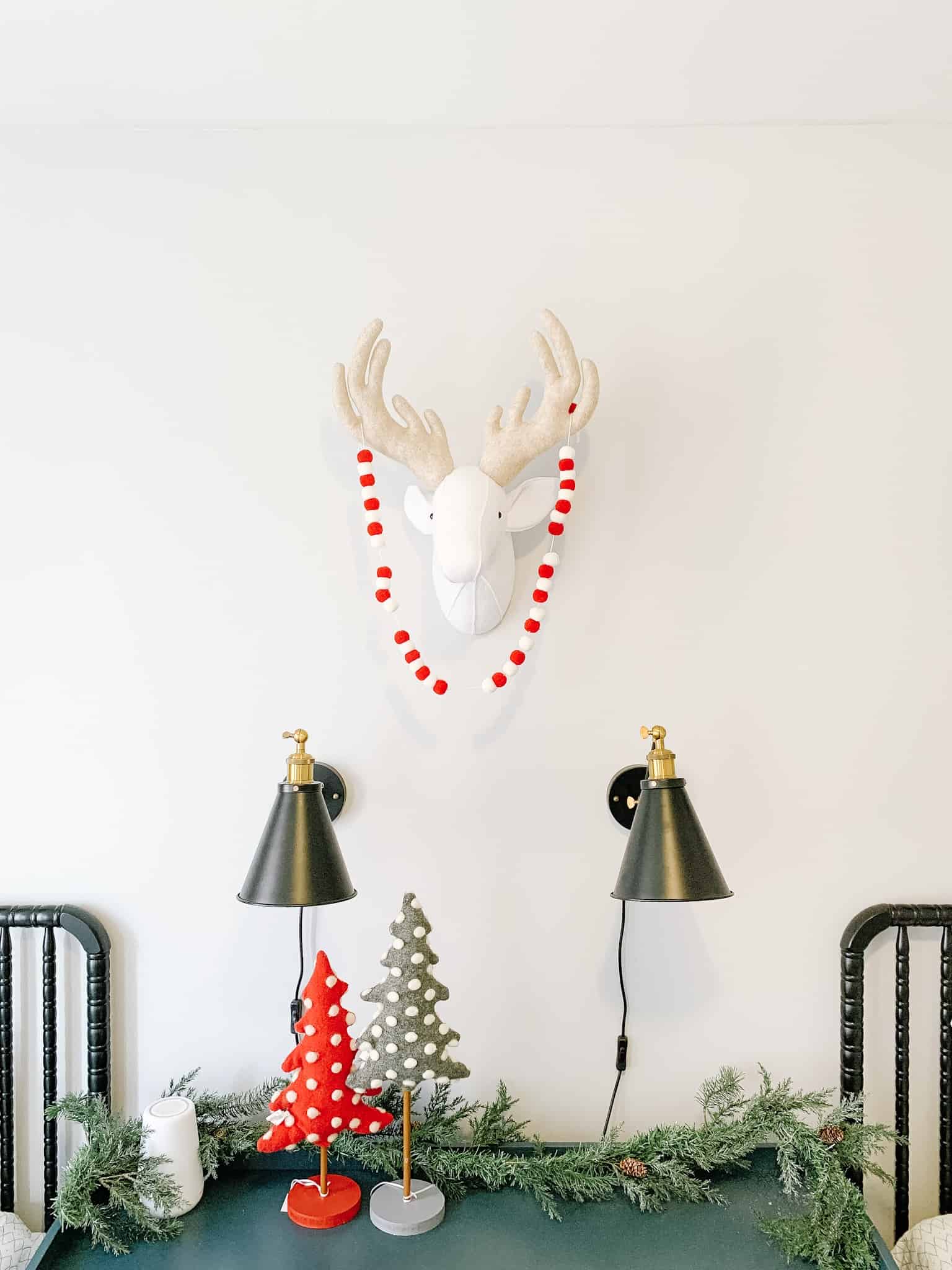 Aside from that I added a fun tree, some little decor I had on hand and a garland to their dresser!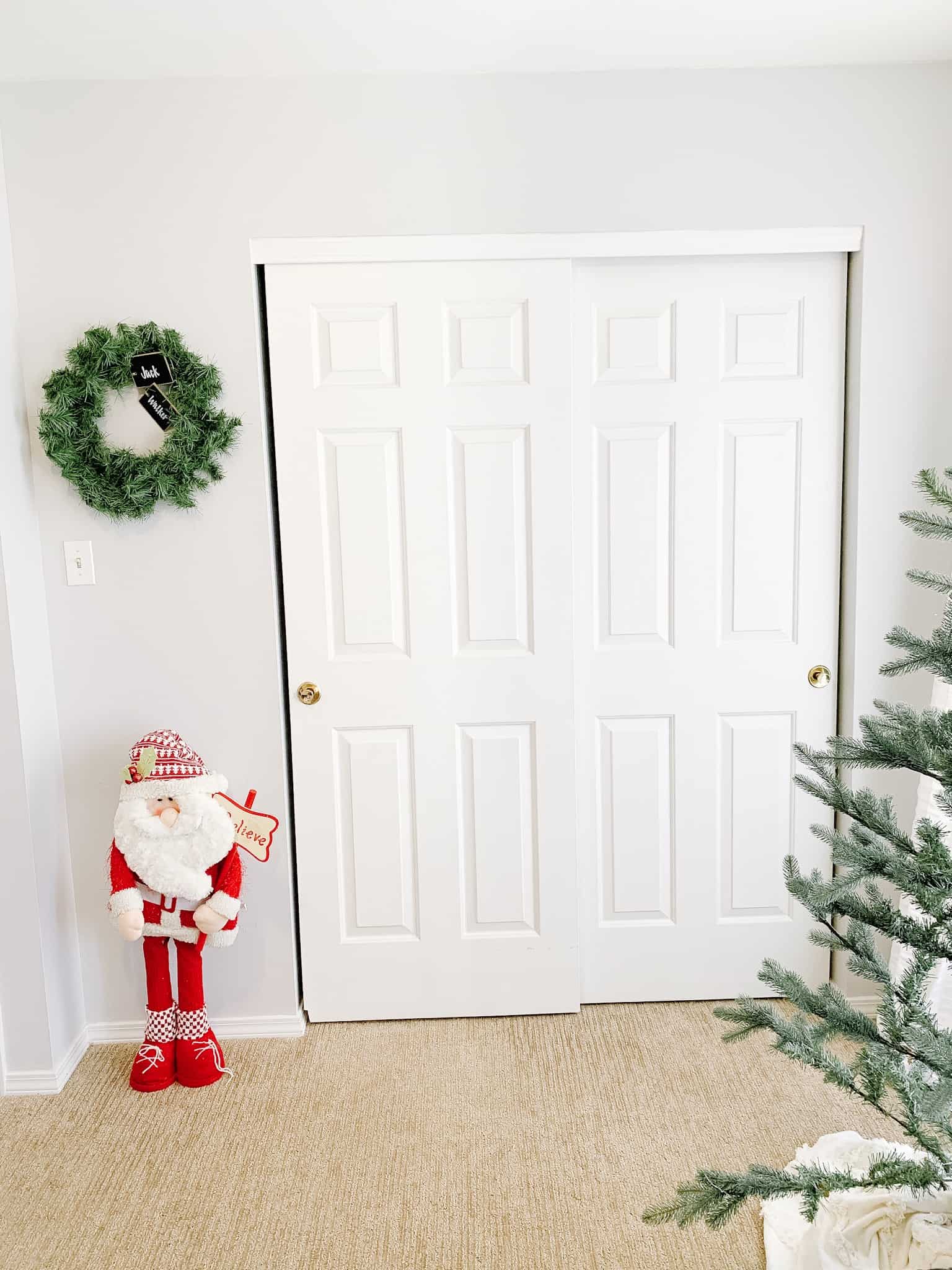 The Bedding
So my boys don't really sleep with comforters, so for this I went with a nice knit blanket on each bed. I also got some festive sheets, but because I am probably overly frugal on some of this, i didn't do technical Christmas Sheets. I love that the ones I went with are festive and fun but could be used all year! I also got each boy a Santa Pillow and they are both so obsessed. I will have a hard time getting HOHO back from Walker.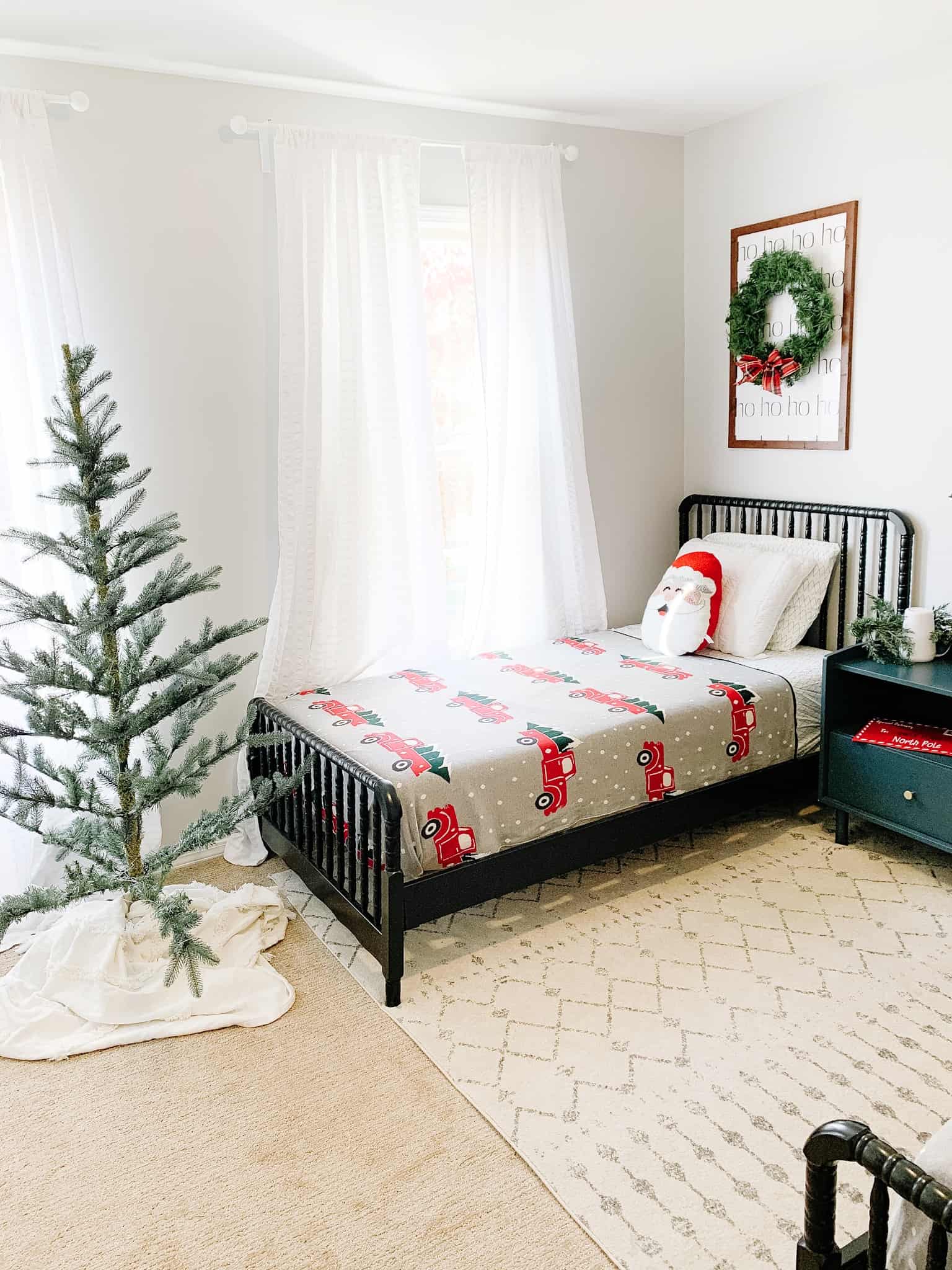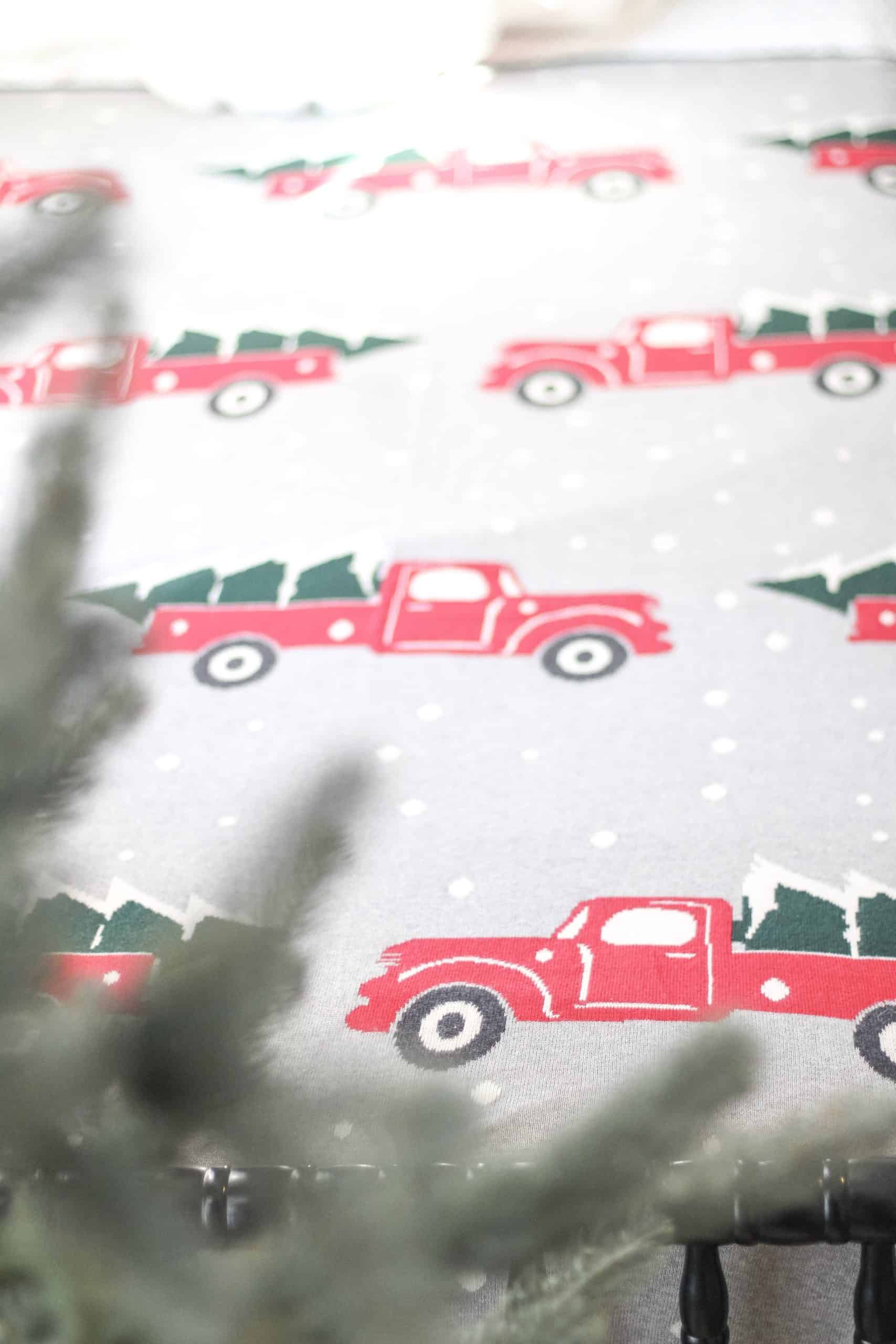 When I set this room up my husband instantly was in love, and told me I have to do it every year for our kids rooms. it made the upstairs feel so festive for the holidays, and a Christmas boys' room certainly brought the cheer to our upper level….now just to figure out how to do something in Avé's room, since she is upset theirs was all out haha!
Beddys Bedding Discount Code: ARINSOLANGE
Shop all the Details in the Post
Tree (similar)  |  Pillow (alternative)  |  Wreath (similar)  |  Garland (similar)  |  Felt Animal Head  |  Chalk signs in wreath  |  Sheets

Pin This Christmas Boys' Room Post for Later