Matching Family Christmas pajamas are a must, right? As a mom of 4 with 2 boys and 2 girls, when I do family Christmas Pajamas it is a little different than than some, but I still love to get festive as a group, and have rounded up my favorites this year for your whole family or just the kids!
This post contains affiliate links – Post was updated in November 2022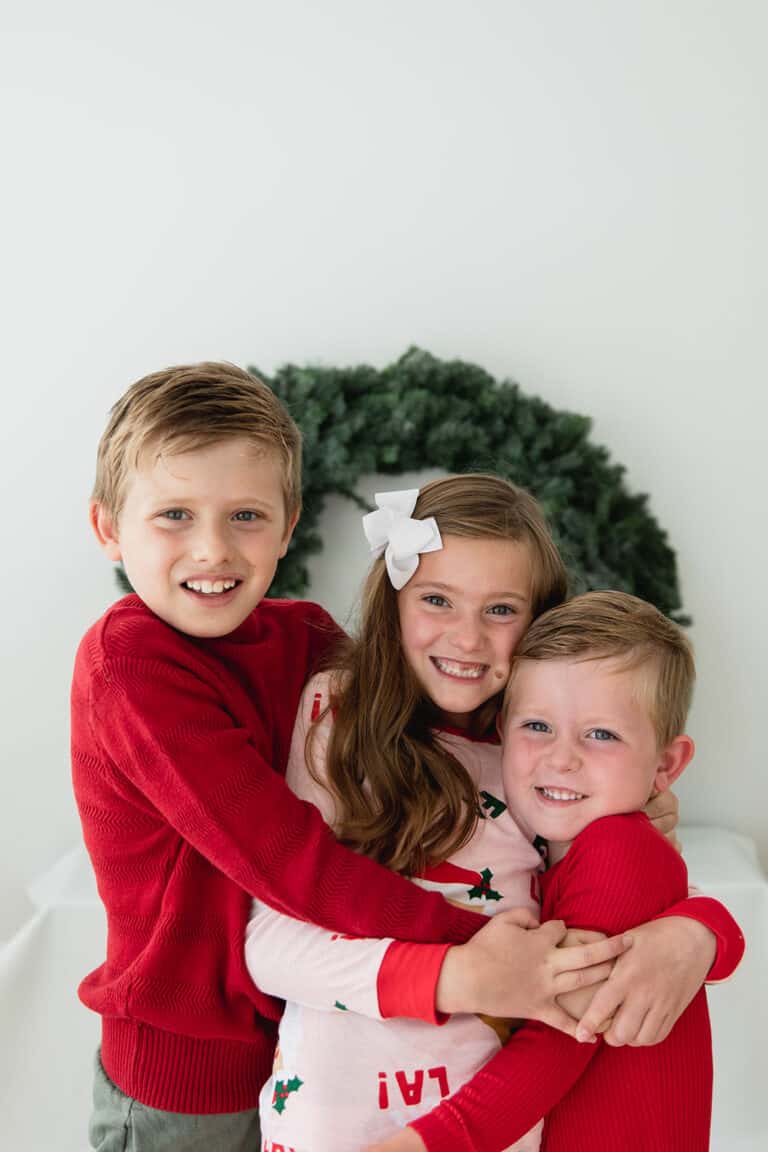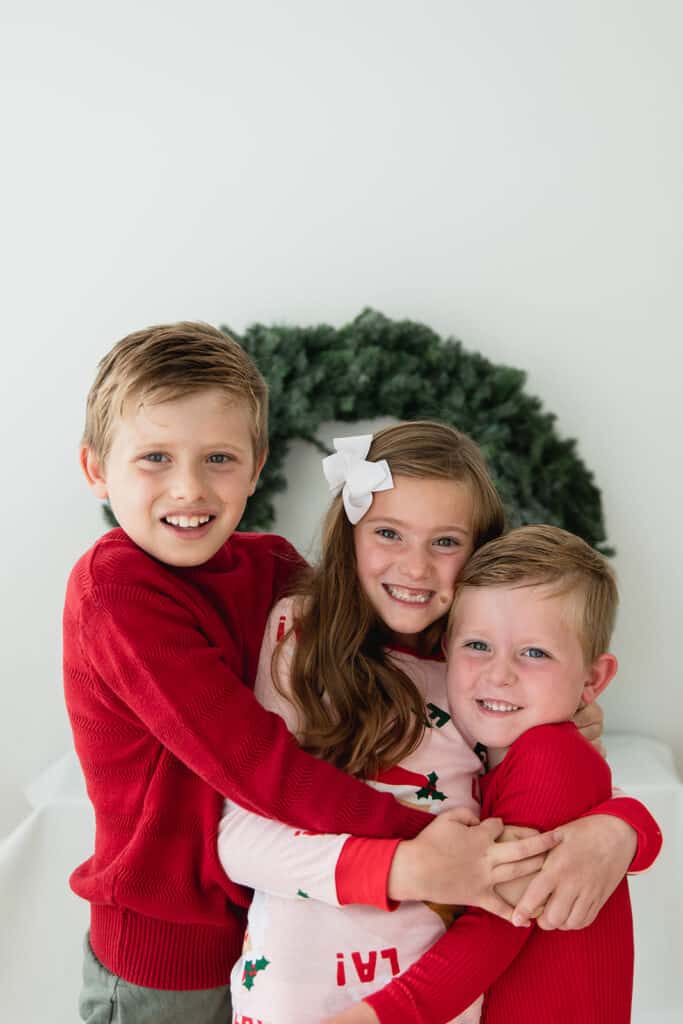 Matching Family Christmas Pajamas
Last year I rounded up pajamas to show you how you could mix and match – however this year I decided to just find some great options and you can sort of mix and match to your hearts content.
I am also fully aware that sometimes not everyone in the family wants to do the matching pajamas thing – to each his own! So if you fall in the category, I am also including some matching pjs for just the little ones in your life – babies, toddlers, and kids.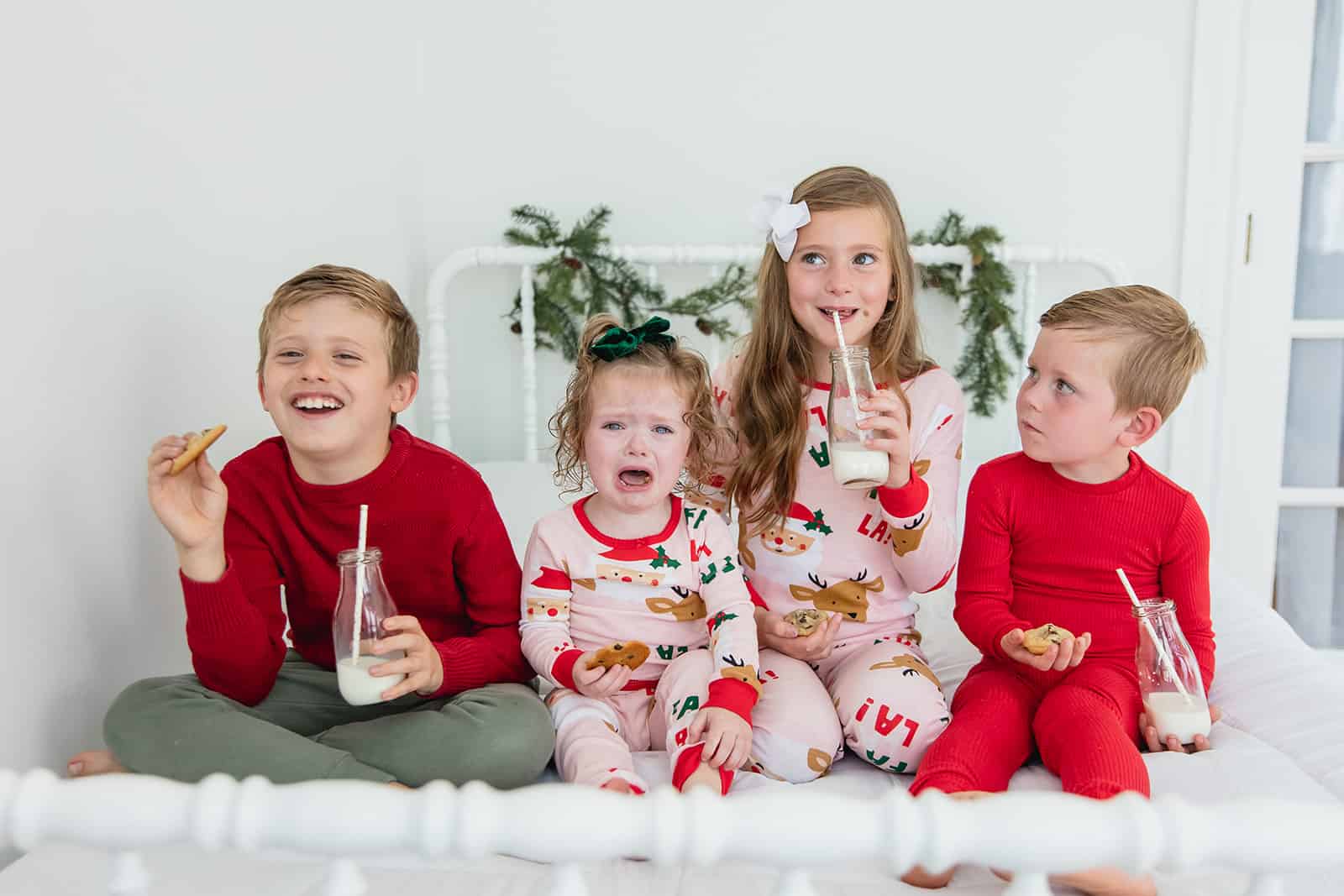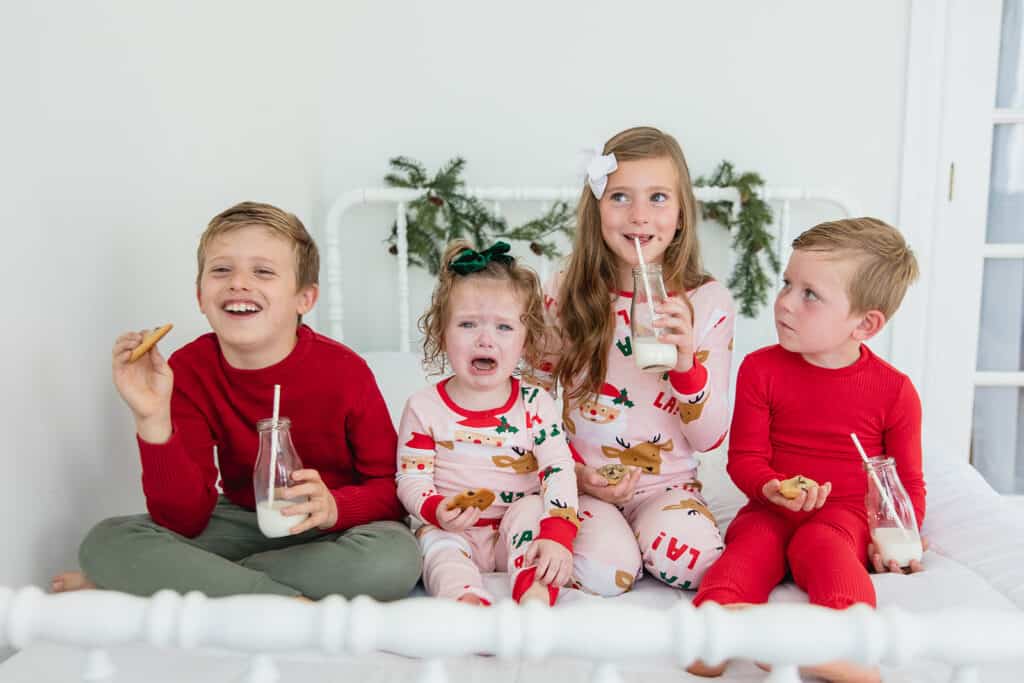 Coordinating vs Matching
As I stated above – I have 4 kids. I have a mix of boys and girls which as time has gone on has made it harder to do matchy matchy.
I think sometimes when your age ranges are wide and your options on being perfectly matched can also get trickier.
In the round up below you will find some great options that you can match perfectly, but you are also going to find some great solids and prints that coordinate really well with each other so that you can coordinate your family.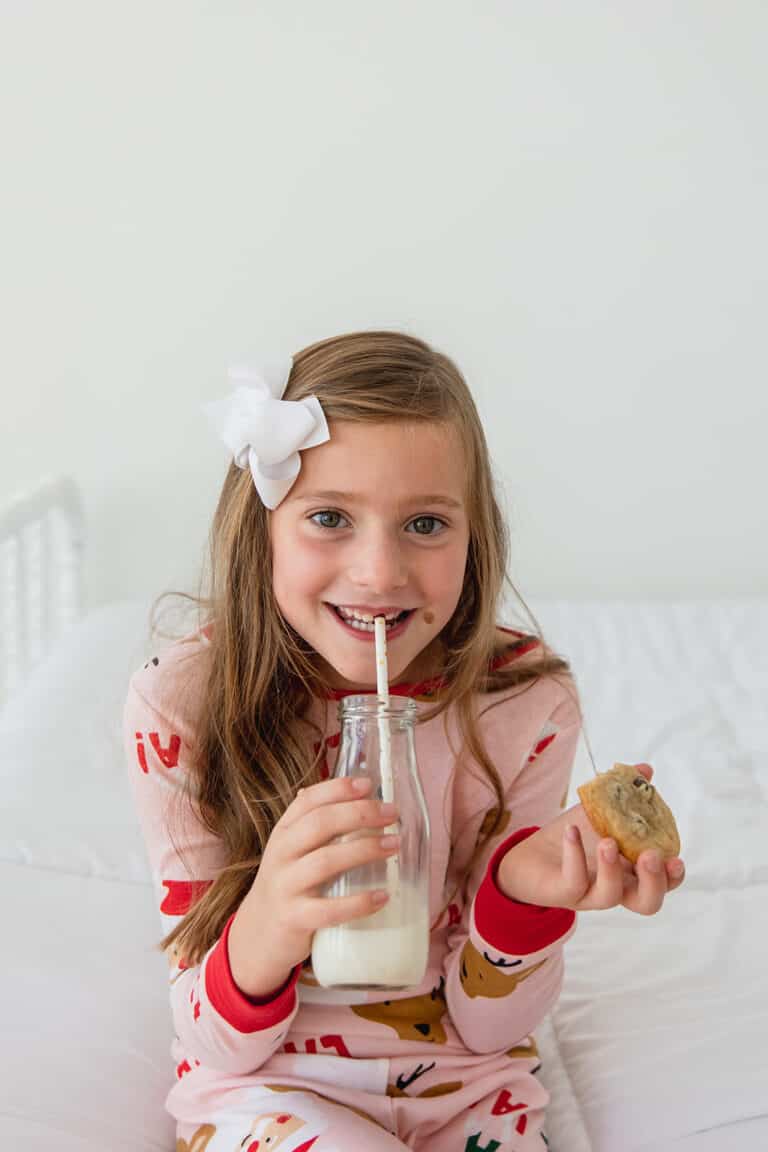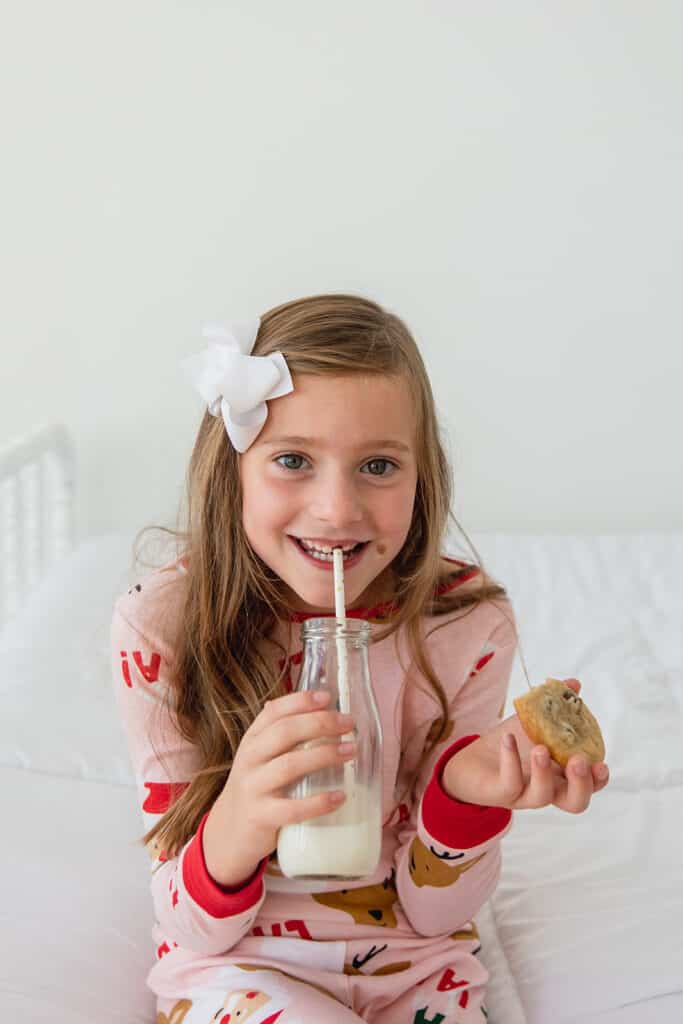 ---
To shop the image below just simply click the number and you will be taken to that site. Like I said above – in the description you will find more about sizes and options on each pair so be sure to check that out!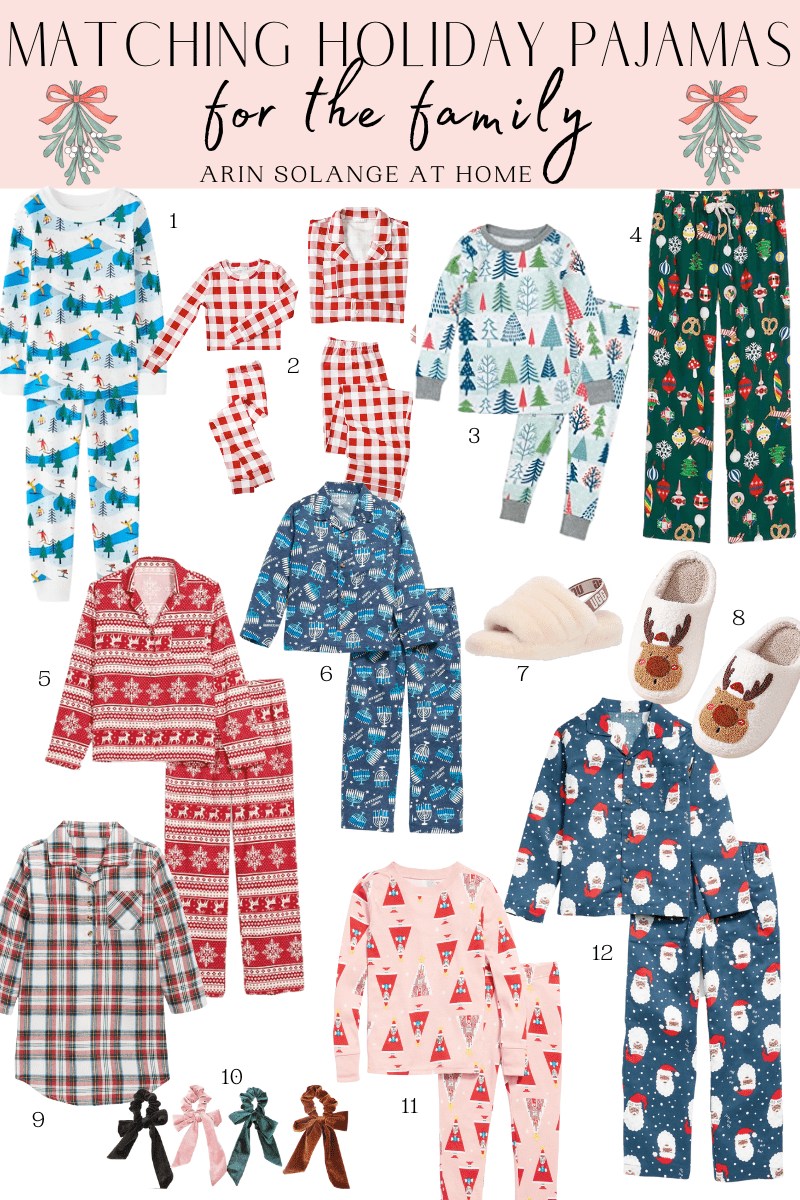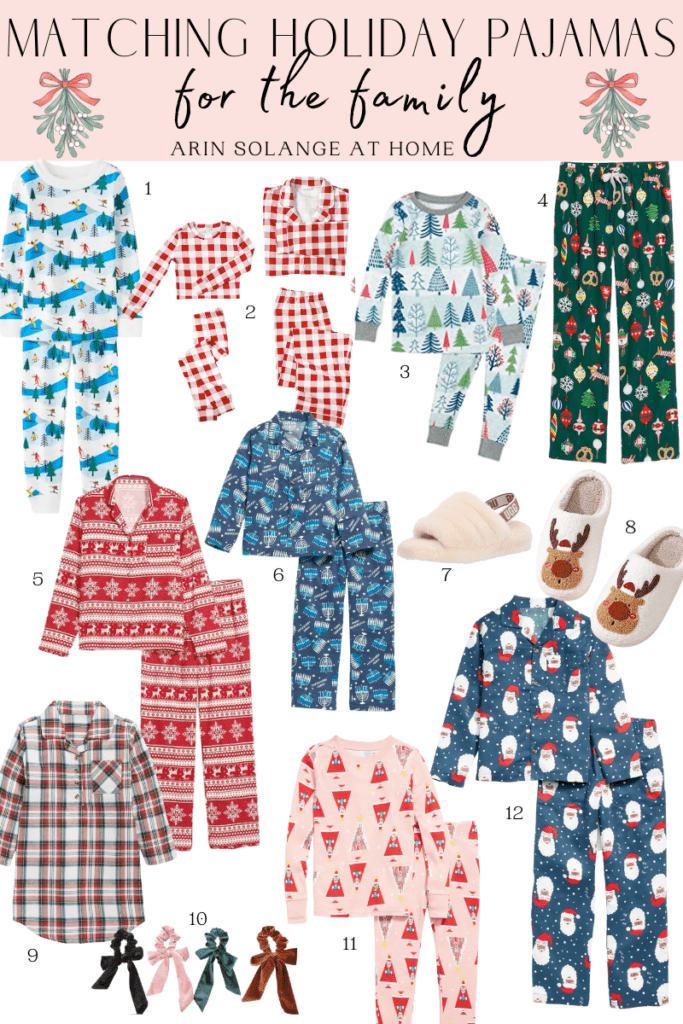 Shop Christmas Pajamas
1 | 2 | 3 | 4 | 5 | 6 | 7 | 8 | 9 | 10 | 11 | 12
Matching Pajamas for Kids
Like I mentioned, I totally understand that not all families like to match one another. Especially when hosting, you might not want to be in your pajamas all day when your guests start arriving! But there is nothing cuter than a bunch of little kids running around with their new presents in their matching holiday pajamas.
If that sounds more like your family, check out these ideas for kids holiday pajamas. There are options for the newest of newborns up to big kids.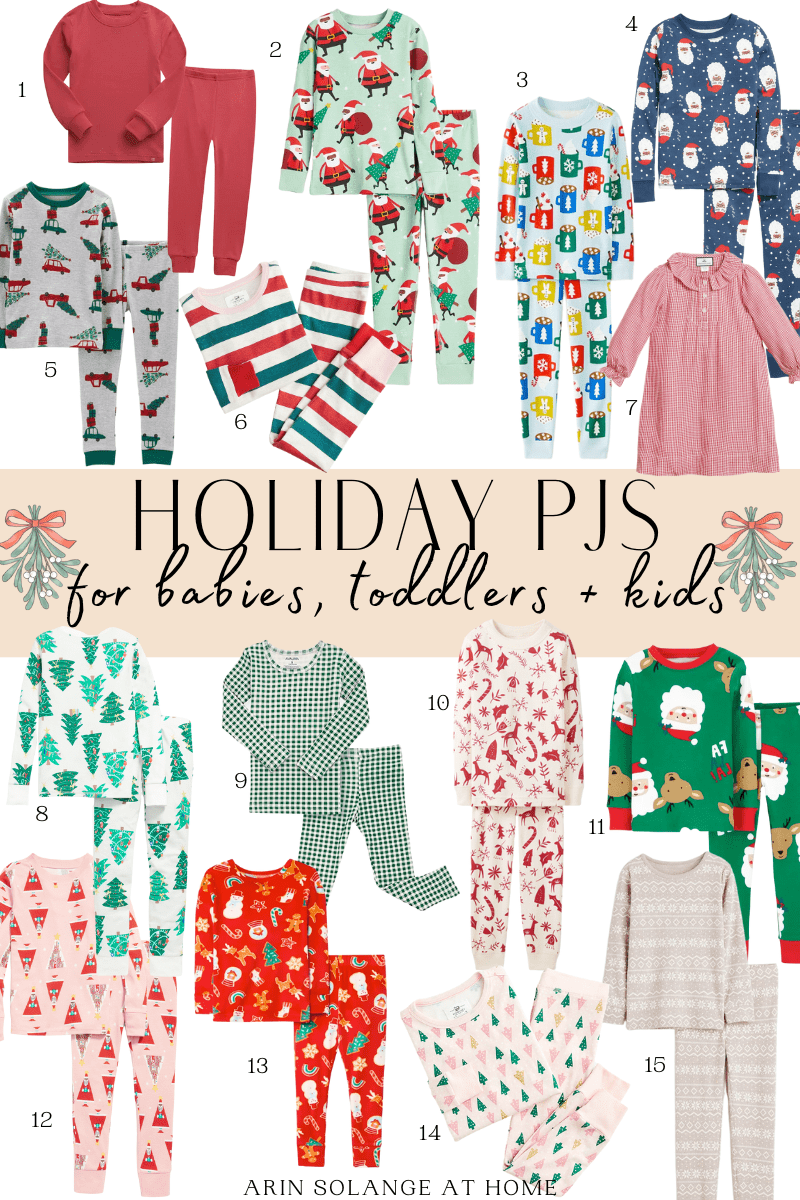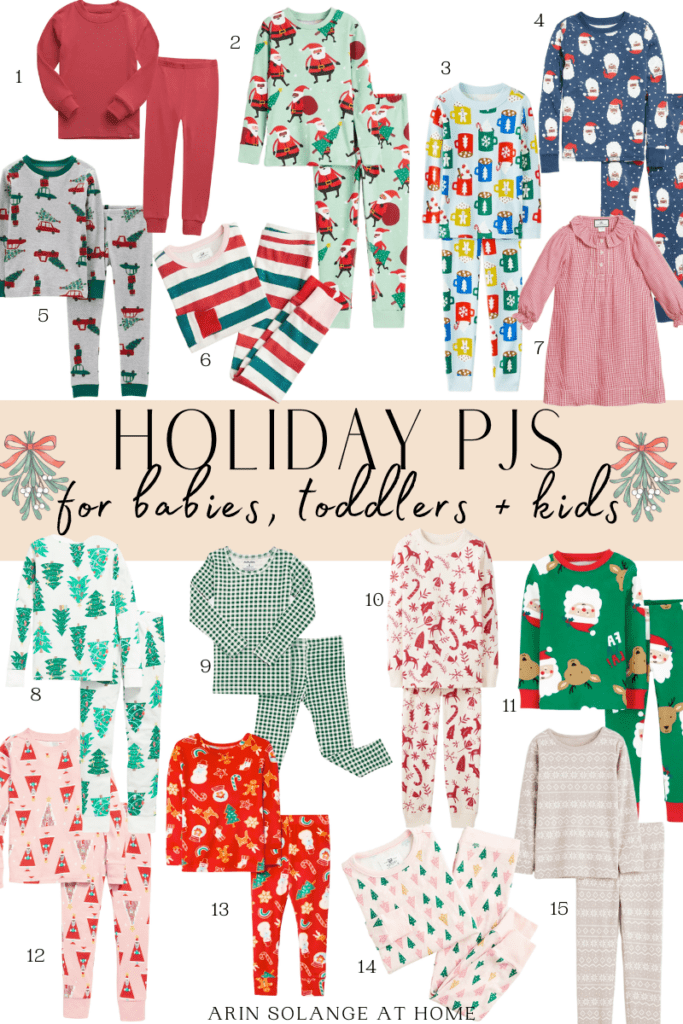 Shop Kids Holiday Pajamas
1 | 2 | 3 | 4 | 5 | 6 | 7 | 8 | 9 | 10 | 11 | 12 | 13 | 14 | 15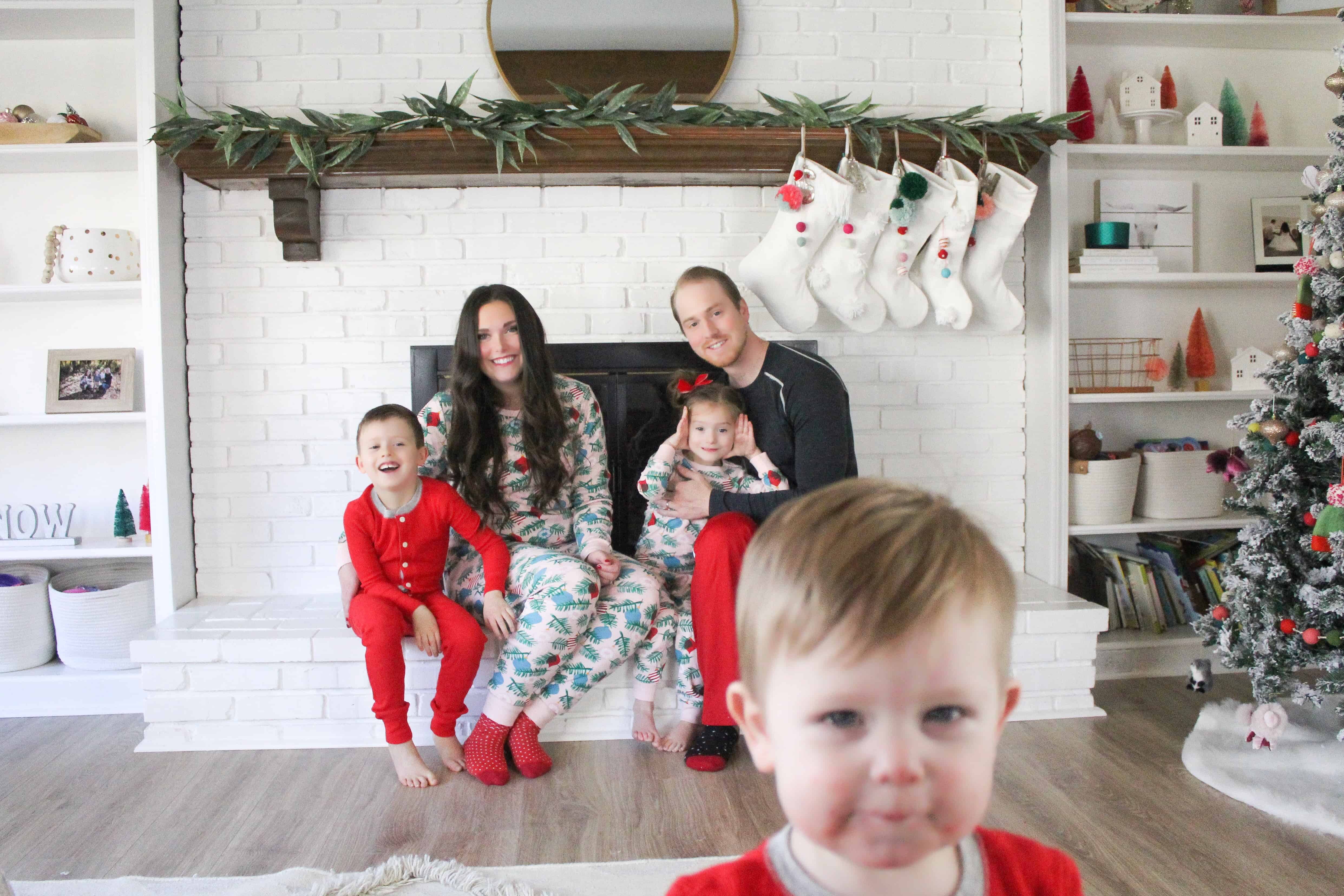 Other Posts You'll Love
If you enjoyed this post be sure to check out these other great posts this holiday season!
Gift Guides for the Family | Affordable Christmas Decor | DIY Bottle Brush Trees
Pin the Photo Below for Later
To find these matching family Christmas pajamas later be sure to pin this photo. I will update it yearly, and be sure to follow me on Instagram (@arinsolange) and Tik Tok for more holiday content!