Over the holidays, I often find myself making bingo cards for my kids' classes and honestly – it is so much dang work that I figured I would share with all of you to to use as well. Enjoy this free printable game and play it with your kids at Christmastime.
This post contains affiliate links
Free Christmas Bingo
The holiday season can be hectic to put it mildly. From gift shopping to meal planning to hosting family, it is easy for things to fall through the cracks.
With 4 little ones I am always looking for fun ways to entertain them around the holidays so that I can tackle my ever growing to do list. I want time to be an adult, but also – I want the kids to make memories and have fun too.
When I made bingo for my daughter's kindergarten class I figured it would be something fun to play at home with the kids…and that it was something to share as I do NOT want to make another round of 20 bingo cards. So this is me saving you that time and energy!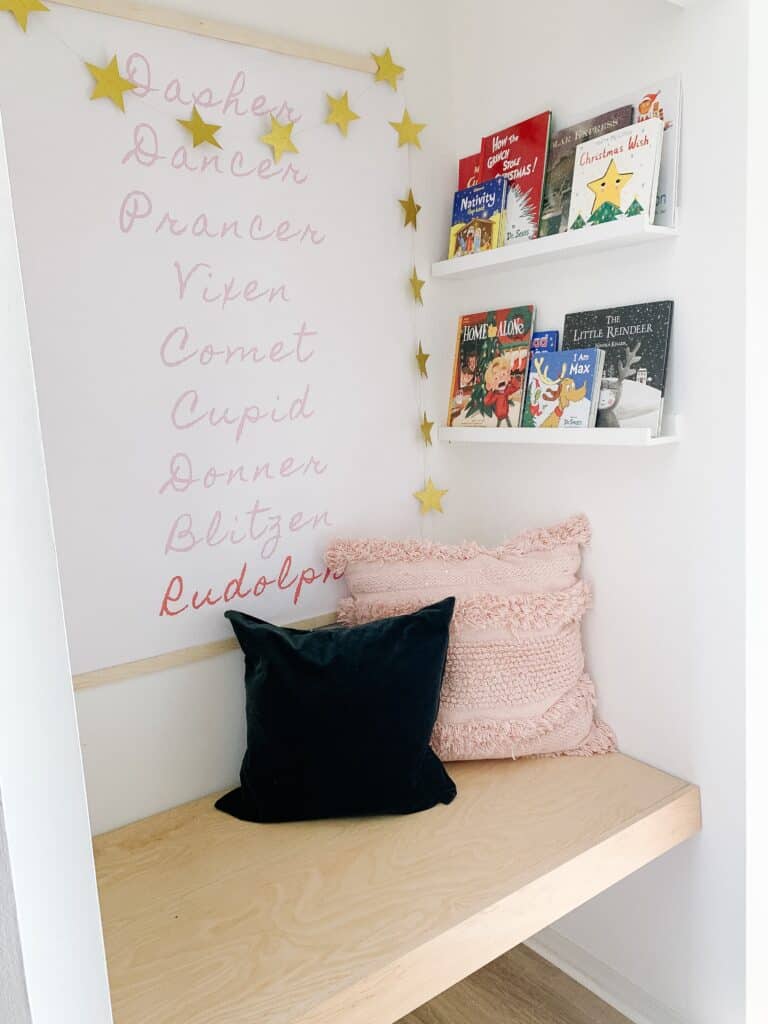 Check out another free holiday printable – Reindeer names from our Christmas book nook.
What do you need for bingo?
There are two ways to do this, and it depends on the school's policies and your time limitations.
Laminated bingo cards
I love any excuse to use my laminator. If you expect your child's class to use dry erase markers at school, lamination is a great option because the kids can keep reusing their cards!
Plus, your child's teacher might even be able to save the cards and use them again next year! So go ahead and mark 'teacher's gifts' off of your shopping list!
Gifts for Female Teachers | Gifts for Male Teachers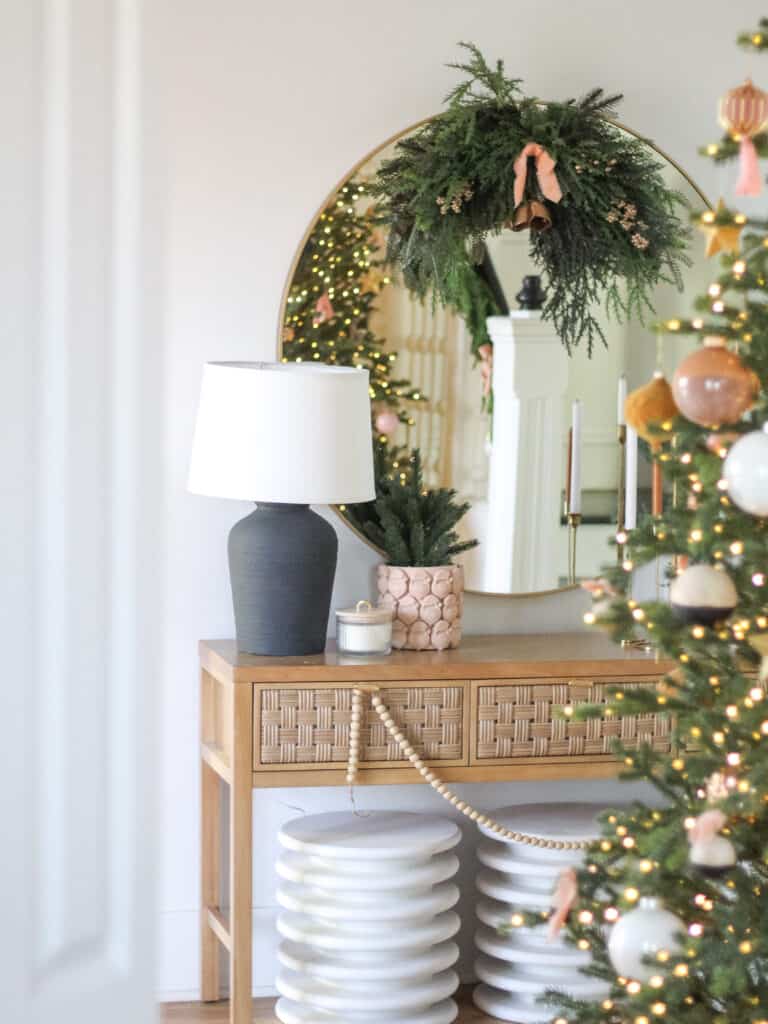 If you're at a loss for gifts for anyone, be sure to check out all my holiday gift guides.
Bingo Markers
The second option is traditional bingo markers. This will save you the time of lamination, but at a small added cost. It all just depends on your priorities!
Another option could be small festive toys as markers or candies as markers. Be sure to check your child's school allergy policy though as many candies are not allergen friendly.
What You Are Printing
When you download the file you are going to see that it is so many pages long. That is because when I created this for my daughters class I needed 20 different cards for 20 different students.
So – if you are playing this with family – feel free to print them all and switch out cards between games, or just select a few bingo cards when you print.
You do need to make sure to print the last 3 pages because they are the cards you will draw. Cut them out along the lines and draw them to see what Christmas symbol is up next.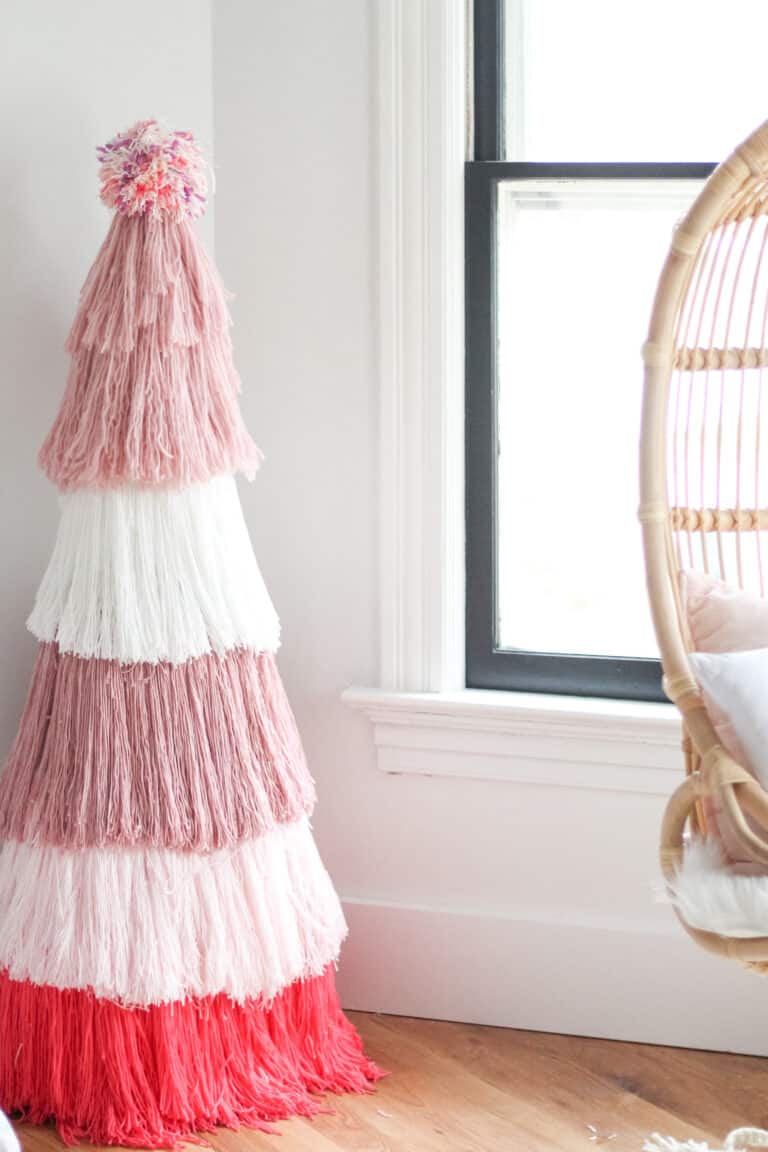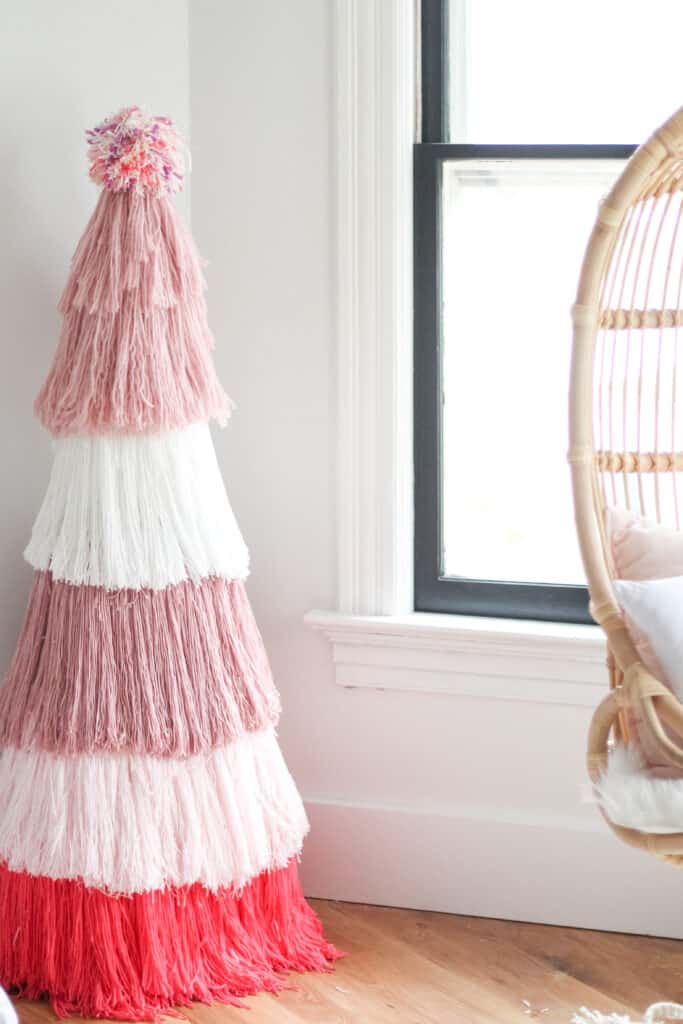 Check out a great Christmas DIY – a tassle yarn tree!
What Ages?
I created this very much so to mimic ZINGO so really I do think that younger kids could handle this all the way from toddler up. The cards are large enough that for a game or two you can likely keep the full family engaged.
No numbers or anything like that are needed, and the printable cards to draw are large enough to help kids recognize the symbol.
PRINT CHRISTMAS BINGO BELOW
Best done on a colored printer!
Other Posts You'll Love
Preschool Learning Printables | Gift Guides for your Family
Pin The Photo Below for Later
Hopefully your family has fun with this free Christmas bingo and it helps make your holiday that much more fun. Be sure to tag me on Instagram in photos of you all playing (@arinsolange) and follow along on Tik Tok for more ideas!