Amazon prime has become the number one way to shop, right? If I can find something on Amazon I would rather shop there than anywhere else, and based on other favorite blog posts by my readers, I assume you all feel the same. I have been looking for some decorative storage this spring and decided to round up my favorites for you all. In this post you will find some great decorative storage from Amazon that you will love. Be sure to check out the other great Amazon round ups at the end of this post too ( the kids room round ups are always a favorite!).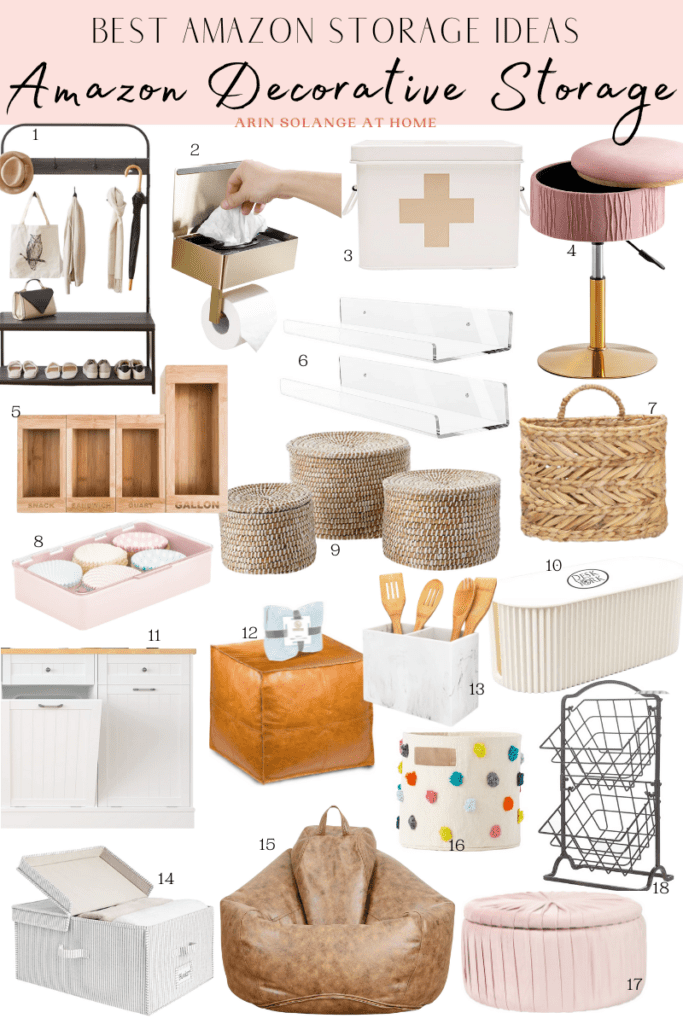 Decorative Storage from Amazon
1 | 2 | 3 | 4 | 5 | 6 | 7 | 8 | 9 | 10 | 11 | 12 | 13 | 14 | 15 | 16 | 17 | 18
Other Posts You'll Love
I hope you loved all the decorative storage from Amazon, and be sure to check out the posts below for more Amazon decor!!
Amazon Boys Room Finds | Amazon Girls Room Finds | Amazon Decor finds | Amazon Lighting
Pin the Photo Below for Later
Hopefully this post helped you find the best organization items and you feel confident in decluttering and organizing your home and your life! Make sure you are following me on Instagram (@arinsolange) and Tik Tok for more organization and DIY fun, and leave any questions you have in the comments below.