When it comes to decluttering and organizing the kitchen is a top priority. Today I am sharing fridge organization and pantry favorites to get areas of your home that are used daily in tip top shape!
This past year I added a full Butler's Pantry in our home, so I will show multiple ways to organize a pantry based on what you have: shelves, cabinets, drawers, etc.
This post contains affiliate links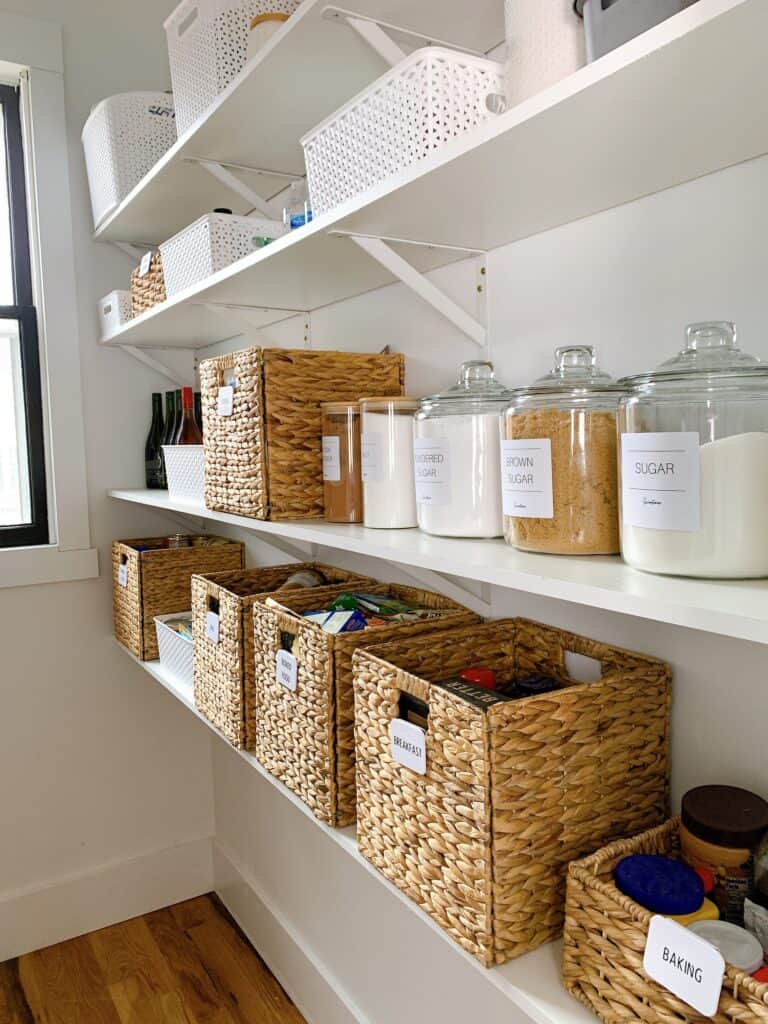 Fridge Organization & Pantry Favorites: The Key To Organizing Your Home
Organizing your kitchen, pantry and fridge are of huge importance in your home. I can't think of many other areas that are more heavily used, and thus easily become cluttered. With the constant use and clutter, a well functioning organized system for your refrigerator and pantry are key.
In this post I will be sharing my favorite products for getting those spaces in order, as well as tips on decluttering the space to get it ready.
30 Day Declutter Challenge For Your Home
Are you looking to get you whole home decluttered and ready for the year? This blog post is the first of a series of posts in a 30 day declutter challenge run by my friend Jen and myself.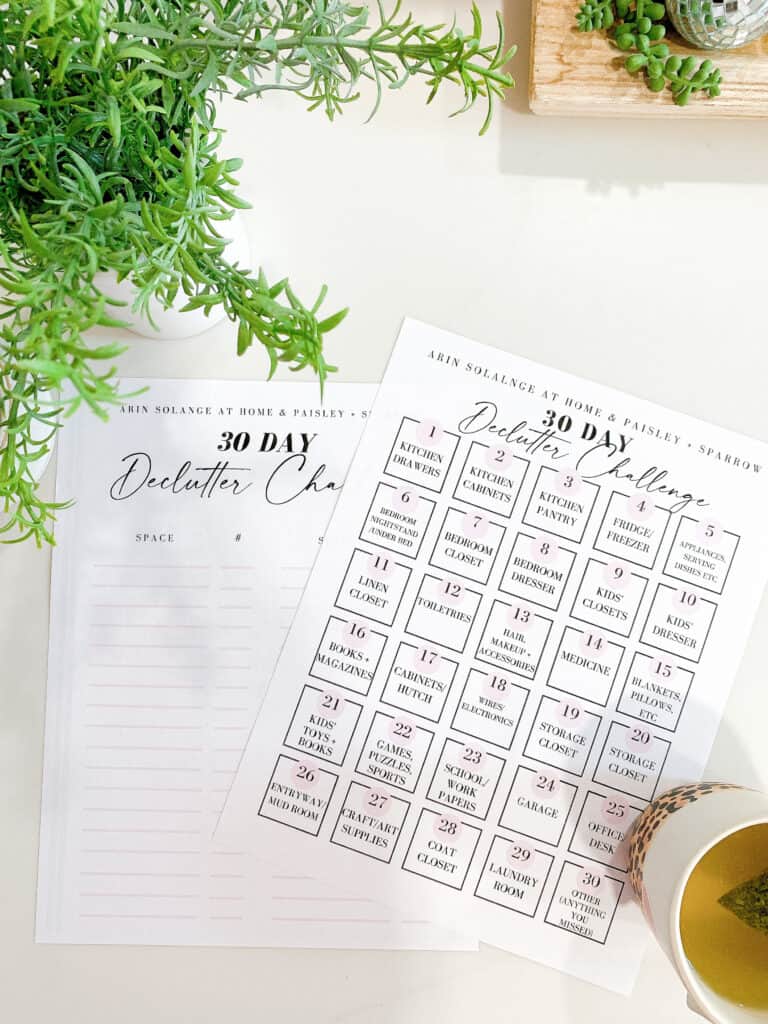 Grab your free documents below and join me as I tackle our post Christmas chaos!
And to read more on the challenge in general – check out this blog post!
Decluttering Food in your Pantry and Fridge
Before you run out to the Container Store, you'll need to do a few housekeeping items to make room for food storage. First, it is important to clear out what you don't need, and clean the space. Below I will discuss what to declutter and what considerations to make. With food it is slightly easier than other spaces, but still important, so don't skip this step.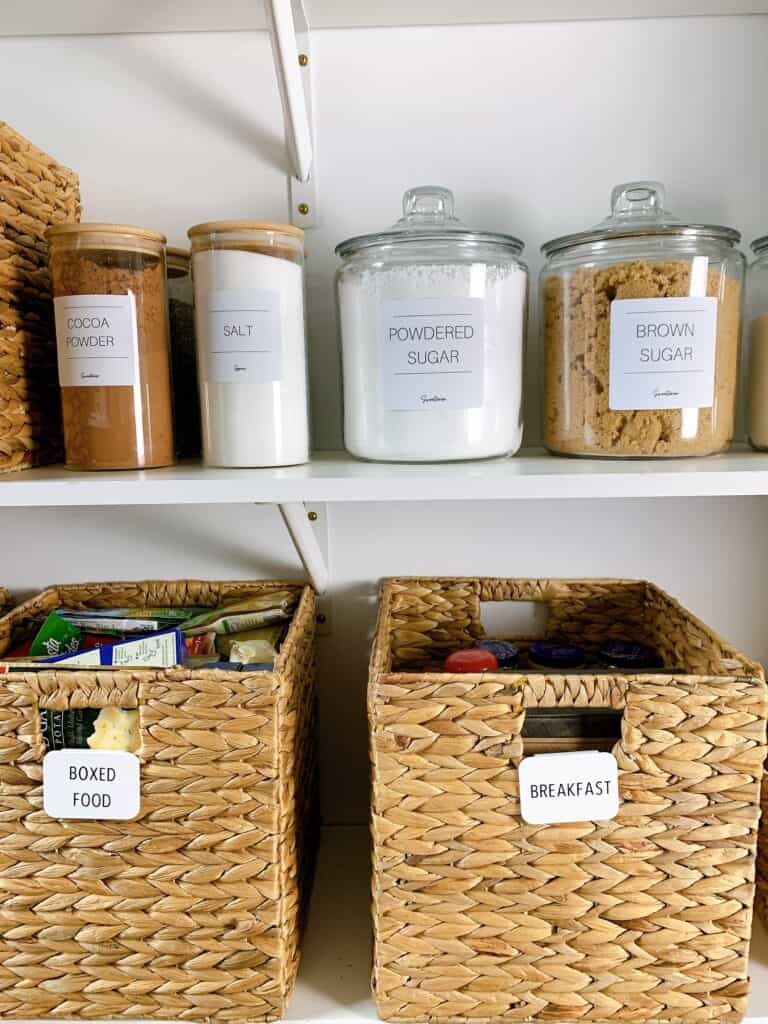 Where to Get Rid of the Food
When it comes to decluttering food it can feel very wasteful. To help counter that waste, be sure to make two piles. One for expired goods that need to be thrown out, and another for food you simply know you won't eat. Once you've cleared your fridge and pantry, you can take your donations to local pantries that are very much in need right now.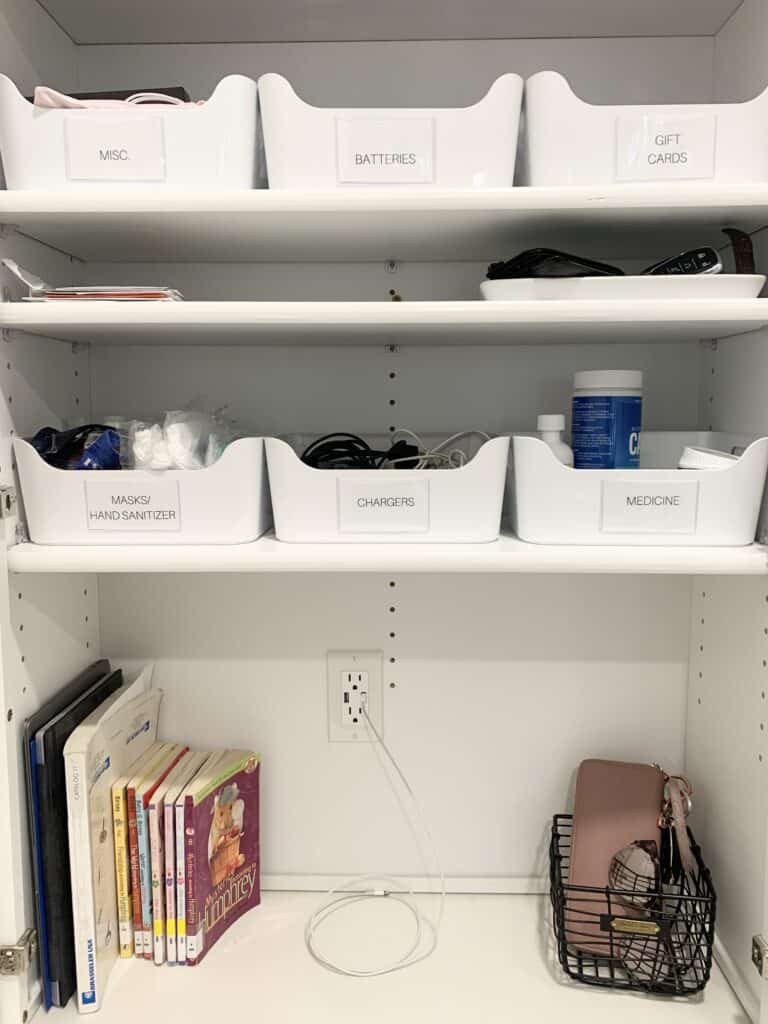 What to Purge
When it comes to food, you really need to take EVERYTHING out of your fridge in order to declutter properly. Yes, you will have a big mess before it gets better, but I promise it is worth it.
When the fridge and pantry are completely empty, now is the time to give each shelf, door, cabinet, and containers a thorough cleaning. The last thing you want is to have a nicely organized fridge with sticky syrup on your new containers.
Throw out any expired goods now. If you come across food that you know you won't eat, set it aside for the donate pile. Chances are if you have had that food item in your pantry or refrigerator for more than a few weeks you aren't going to actually use it. I know I'm guilty of leaving food in my fridge and pantry that my kids have all of a sudden decided that they no longer can possibly eat.
For all the supplies you end up keeping, you'll want to make sure you sort them into categories. You'll need to be thinking about the best way to visually see your supplies in a neat and orderly manner. My favorite way to do this is by using bins and baskets, while my friend loves using acrylic or glass jars with labels. Check out this post with free printable pantry labels for goods that you choose to keep!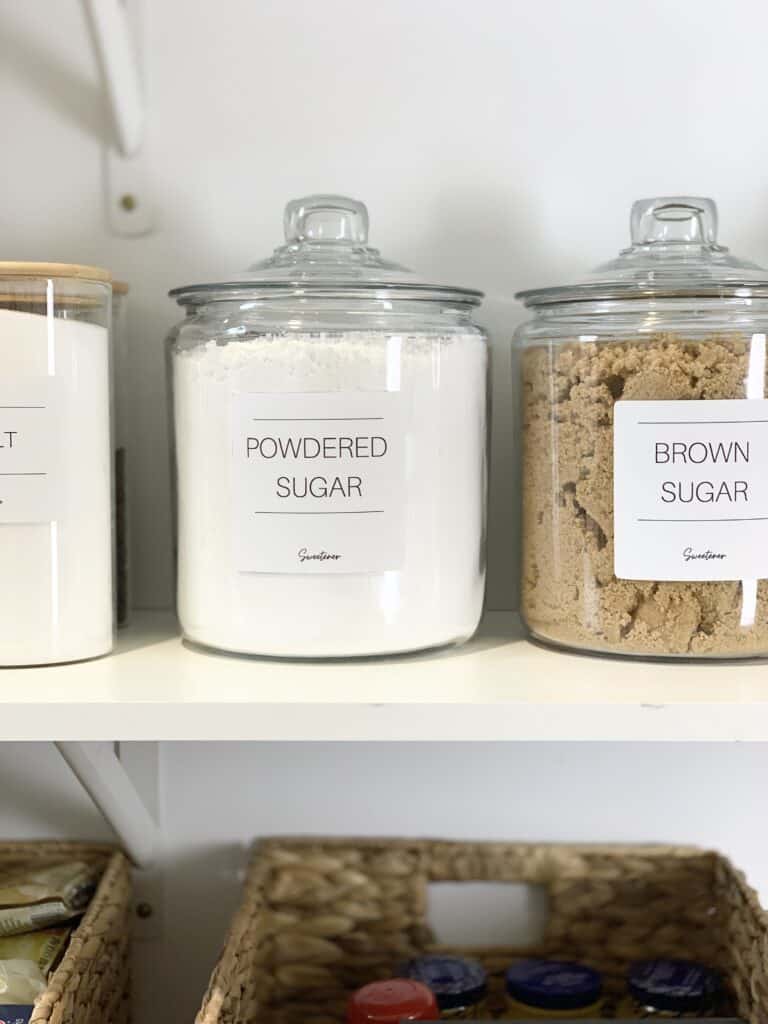 Get Organized
When it comes to organizing your pantry specifically there are two ways to do things – baskets and containers or a clean line up.
I am a basket person. I like to combine like items into baskets and bins, where as some people like to line things up well. My friend Jen shows in her post how she does the clean line up – which can help to see what you have. It is a matter of preference on which method to go with. Personally, I think using bins creates more breathing room for more food storage containers. However, glass jars are definitely more visually appealing.
Canisters for snacks and baking supplies keep things looking tidy and functioning well on shelves. I personally used the baskets below in our old pantry.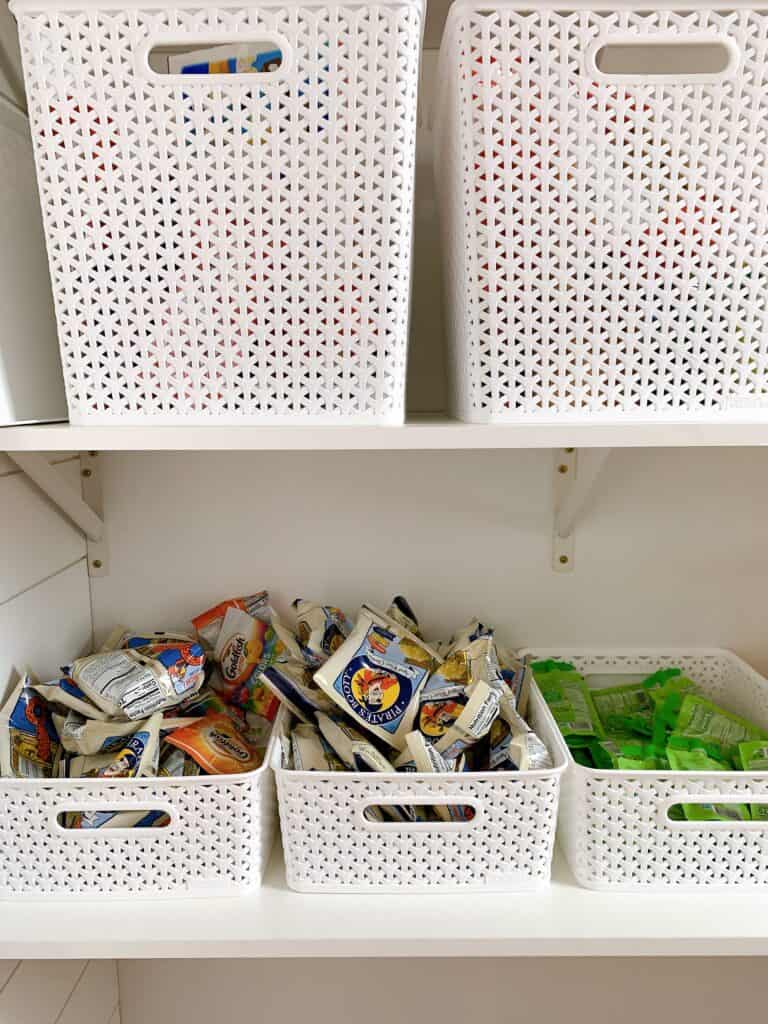 You can see in this post that my last pantry was much smaller and allowed for much less picture perfect storage, but I still worked hard at having a well functioning and pretty pantry.
Regardless of the vessel that you choose to use for your pantry, be sure to measure the dimensions to confirm that they fit on your shelves while allowing any nearby doors or drawers to close.
Keeping mason jars on hand make for keeping items in your pantry and refrigerator both organized and orderly. I personally put all fruit and veggies in mason jars for a clean and easy refrigerator storage.
Pantry Organization Tips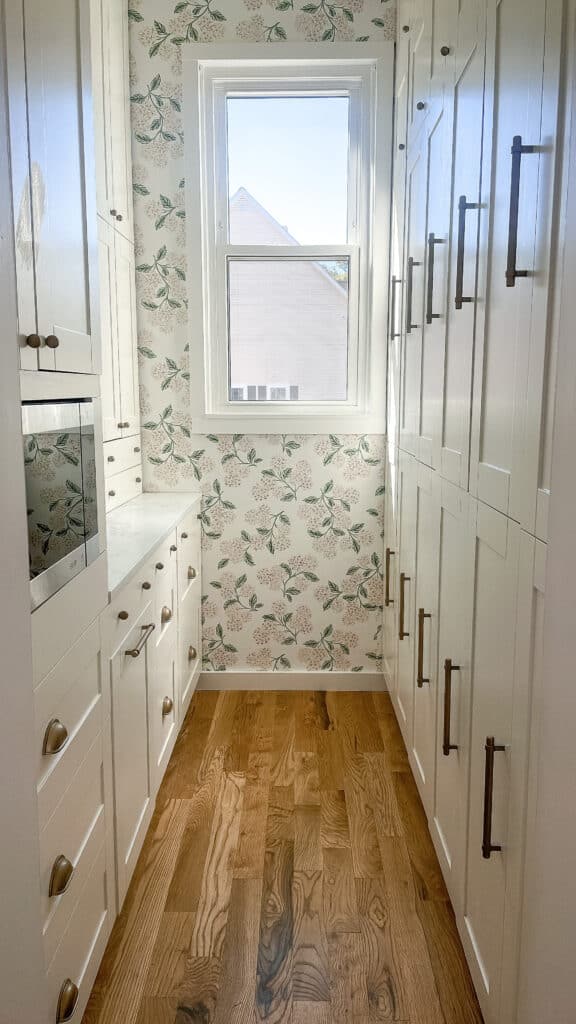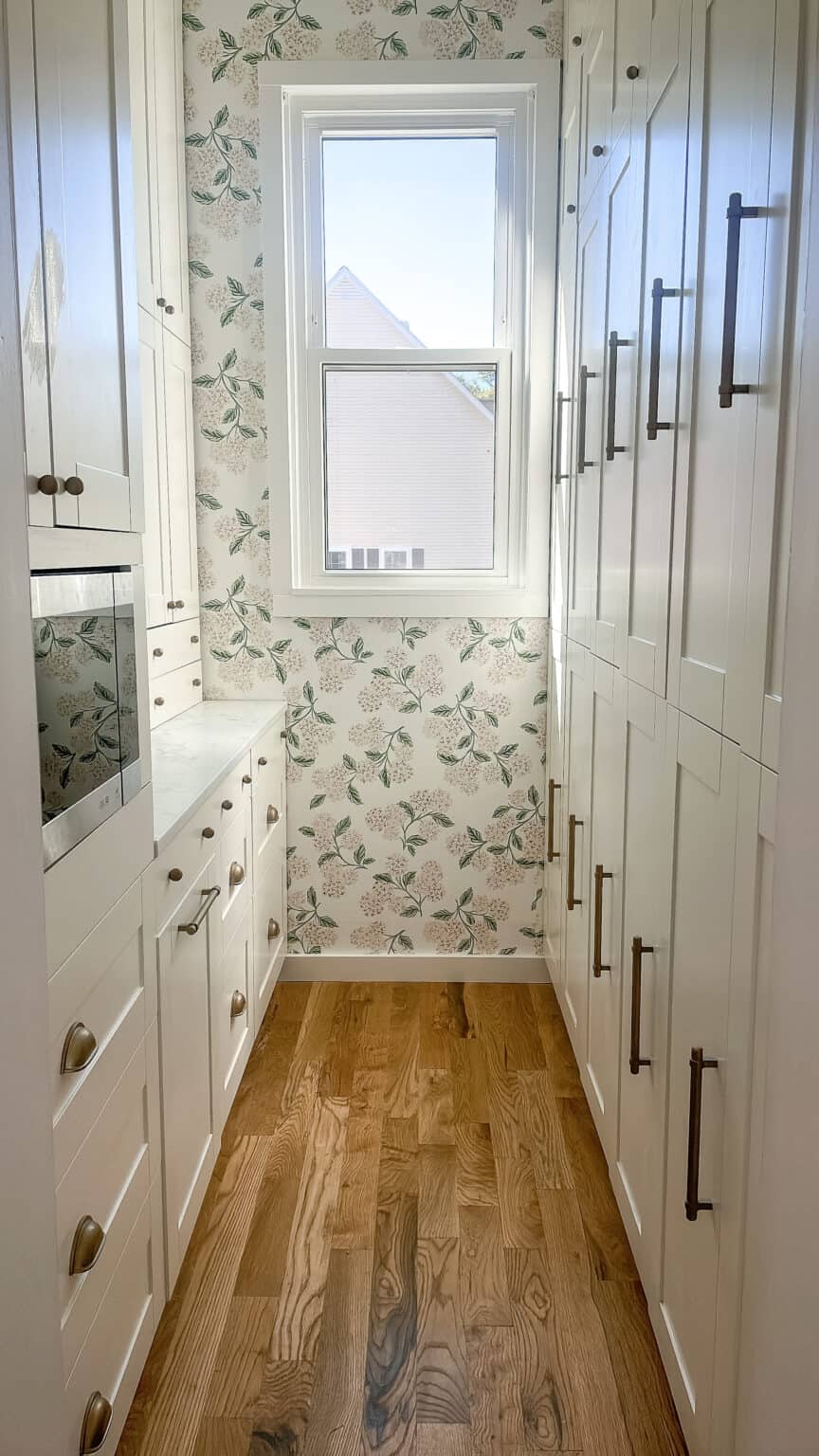 As I mentioned, this year we revamped our pantry for a cleaner look with doors and drawers. I personally am a fan of this crisp look, and it provided a new space to organize and work through!
I decided to keep a drawer dedicated to snacks that all the kids can easily access on their own, within reason of course. I went with these large containers with scoops attached to the lids. I have virtually indestructible bowls nearby so it is a one stop shop for the kids! This allows them to be as independent as possible, while also making healthy choices.
Another way to create more functional storage is to use that vertical space on the side of your doors. This is a great spot to attach measuring spoons, pot lids, spray bottles, etc. so that you aren't taking up valuable real estate inside the cabinet. Many of these options are adhesive based too so damage to the door is a low concern and as a bonus, it is easily accessible.
Fridge Organization Tips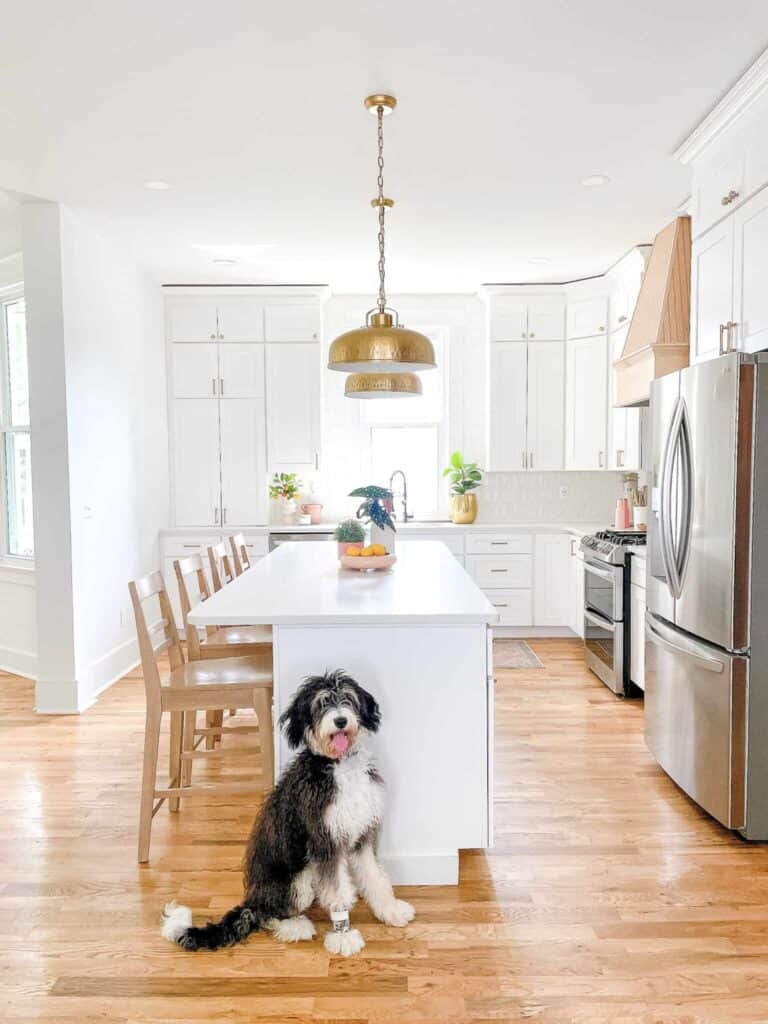 This past year I also overhauled my fridge and freezer, and you all loved it! Refrigerator organization can be tricky. You'll want to pick bins and containers that make sense for the type of products you typically house in your fridge. I am a big fan of over the shelf drawers so small items like pouches, cans, and especially eggs. With 4 kids, we have a ton of smaller items that really benefit from this system.
I will also never be without at least one lazy Susan in my fridge. I love this lazy Susan because you can easily remove the items still in their container to the countertop for serving and cooking. Plus, what a great and easy way to view those goodies in the back of your fridge.
Freezer organization bins have been a game changer. It is so much easier to see what is in there and there is honestly so much more space! Just be sure to freeze items in an upright position to maximize that space. I use these blocks to achieve the upright freeze.
My Favorite Bins, Food Storage Containers, & Supplies
When it comes to fridge organization and pantry organization favorites , I am linking many of my favorites below. All of these are items I have owned and love, and hope you will find them helpful in organizing your own home.
You can also shop all these items in my AMAZON STOREFRONT and see many items in action on my Tik Tok.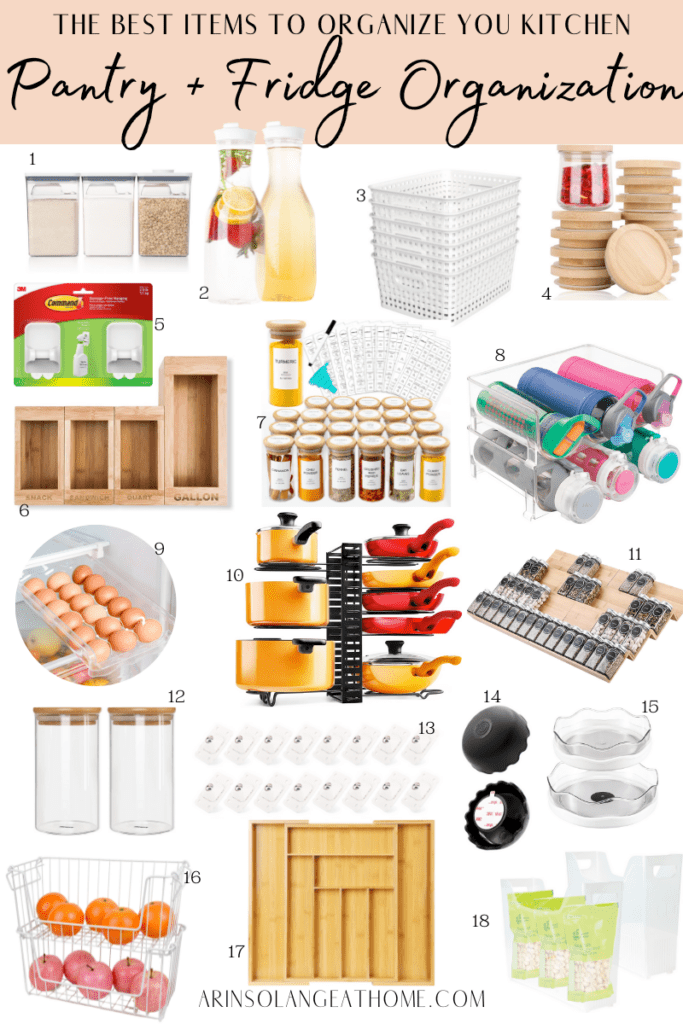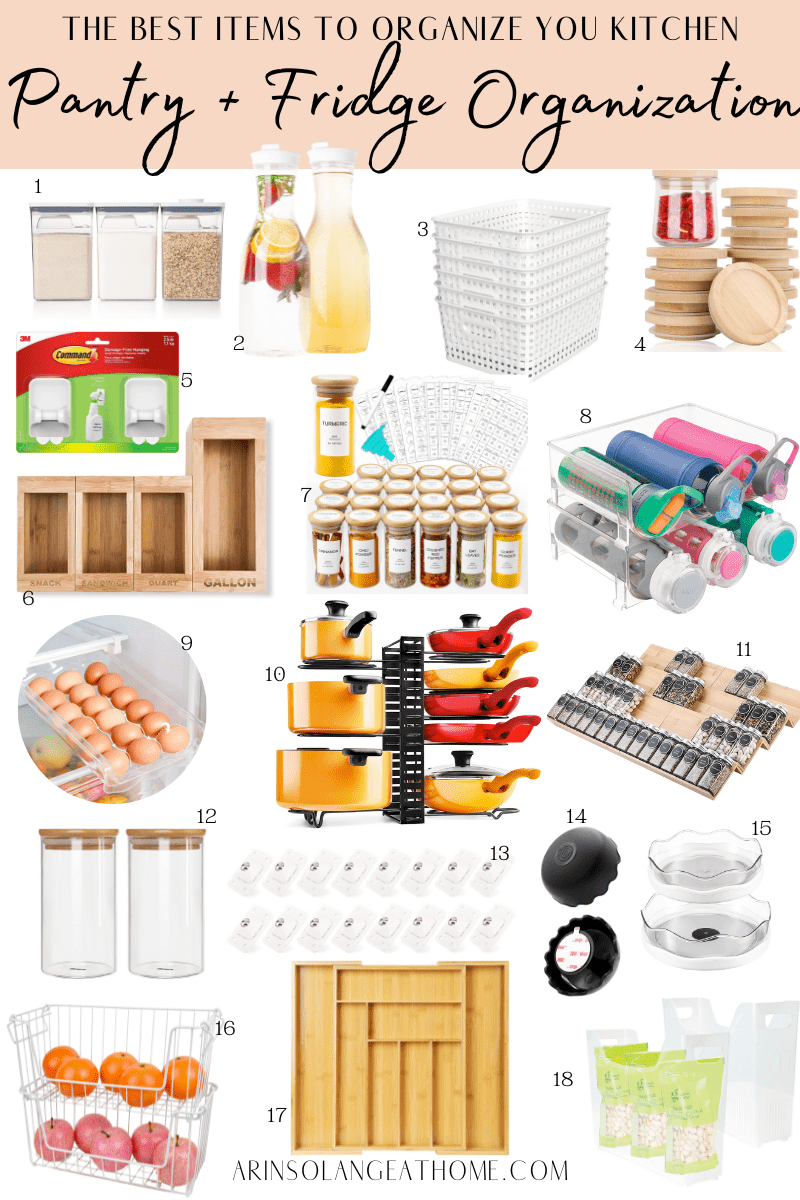 Shop Fridge Organization and Pantry Organization
1 | 2 | 3 | 4 | 5 | 6 | 7 | 8 | 9 | 10 | 11 | 12 | 13 | 14 | 15 | 16 | 17 | 18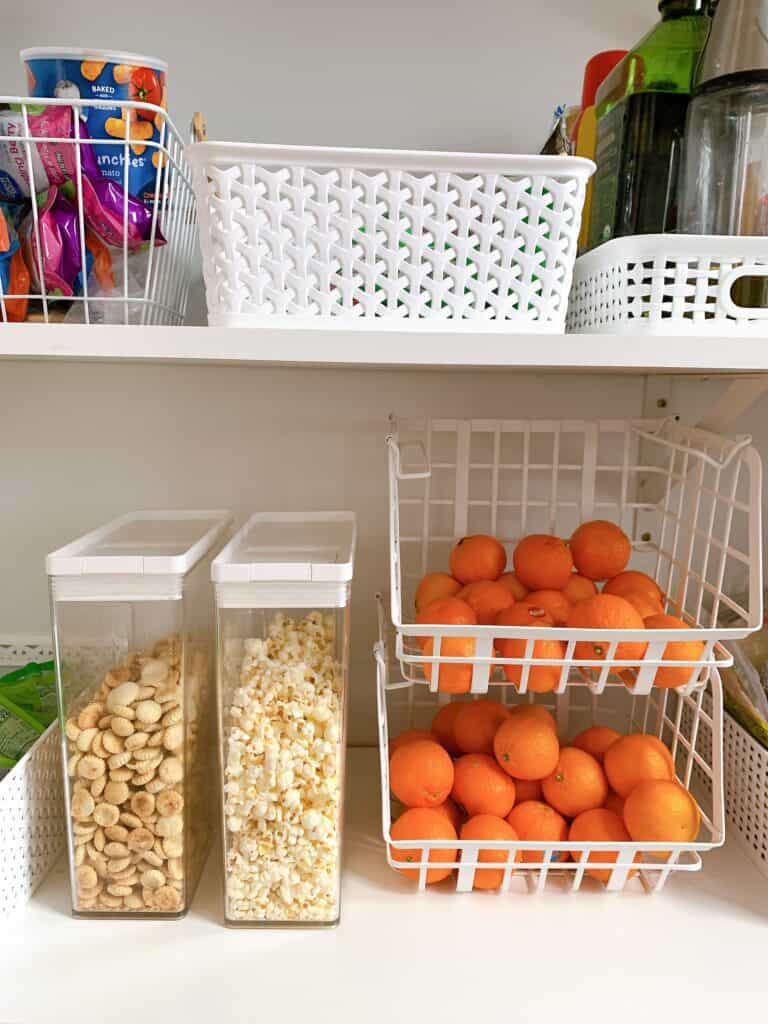 Other Posts You'll Love
If you loved this post, be sure to check out these other posts you will love.
Butler's Pantry Reveal | Planning a Butler's Pantry | Easy DIY Shelves | Organizing kids kitchen items | Pictures of my pantry organized in my last house
Follow Social For The Latest & Greatest
Pin The Photo Below for Later
Hopefully you feel like you learned more about fridge organization and pantry organization and feel ready to tackle the first few days of our declutter challenge. Be sure to pin the photo below for later, and follow me on Instagram (@arinsolange) and Tik Tok for more tips and tricks.