Who is ready for some new kitchen cabinet handles? One of my favorite ways to update the overall look of a space in my home is to make subtle changes. Depending on the room in your home, you can easily swap out textiles, rearrange furniture, or paint. All of these are easy and relatively inexpensive ways to give your home a facelift.
Updating a kitchen can be as simple as replacing kitchen cabinet handles. It can completely change the style of your kitchen for a customized appearance without wreaking havoc on your budget. If you are interested in making a change, I'll go over the best kitchen cabinet handles for the kitchen of your dreams.
This post may contain affiliate links.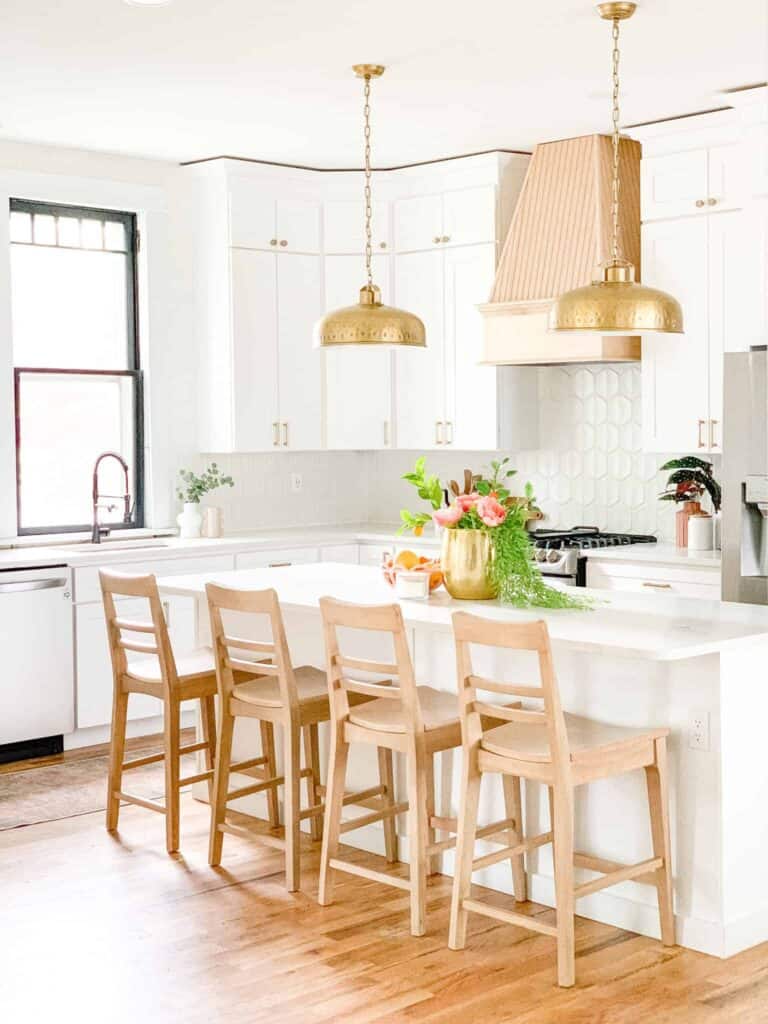 Best Kitchen Cabinet Handles: My 14 Top Hardware Picks
While I'm going to focus on hardware for your kitchen cabinets, this entire post is not limited to just kitchens. The right hardware can be used in any cabinetry, including bathrooms, offices, and other spaces.
We've recently completed a renovation in our butler's pantry and installed Klearvue Cabinetry. I loved this line so much after using it in my small office, that I knew it was the perfect choice for our pantry and soon-to-be-completed mudroom makeover.
The white cabinets are further highlighted by the hardware we chose and different finishes.  You'll notice that in each of these rooms, we used different styles and a different type of hardware.
I love that while we have the same cabinets in these rooms, the hardware we chose makes them look totally different. In our office, we used a mixture of gold hardware with both cabinet pulls and an elegant, yet simple knob on the cabinet drawers.
In our pantry, however, we used a combination of brass hardware with cup pulls, bar pulls, and drawer pulls.  Both rooms give off a modern style with such a simple design that is enhanced by the cabinet hardware placement and materials. The small details matter and these finishes go a long way.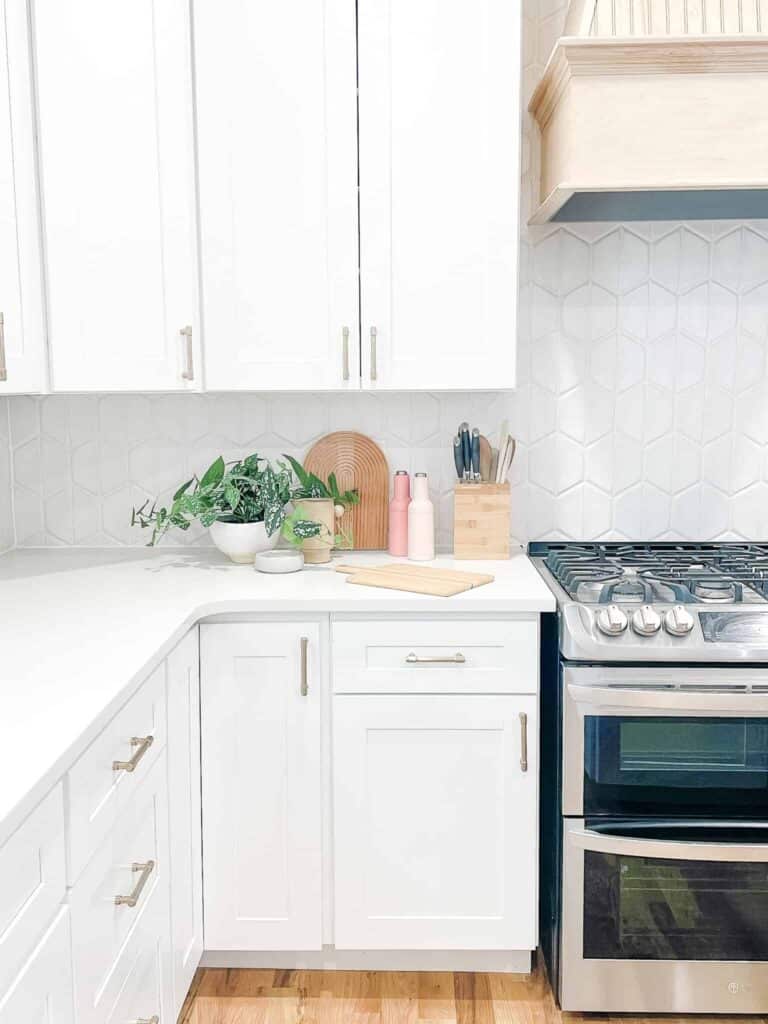 Benefits of Updating Cabinet Handles In Your Kitchen
If you aren't convinced yet to upgrade the hardware for your kitchen cabinetry, then maybe I can convince you with these four top reasons.
#1. Great On Budget With Large Impact
Renovations can be costly. Sometimes you don't necessarily have the time, budget, or energy to undergo a full blown remodel.  At the same time, if you are tired of your kitchen finishes or want to make some changes with a big impact, then getting new cabinet hardware is an excellent choice.  As a bonus, it takes very little time or effort and won't hurt your bank account too much.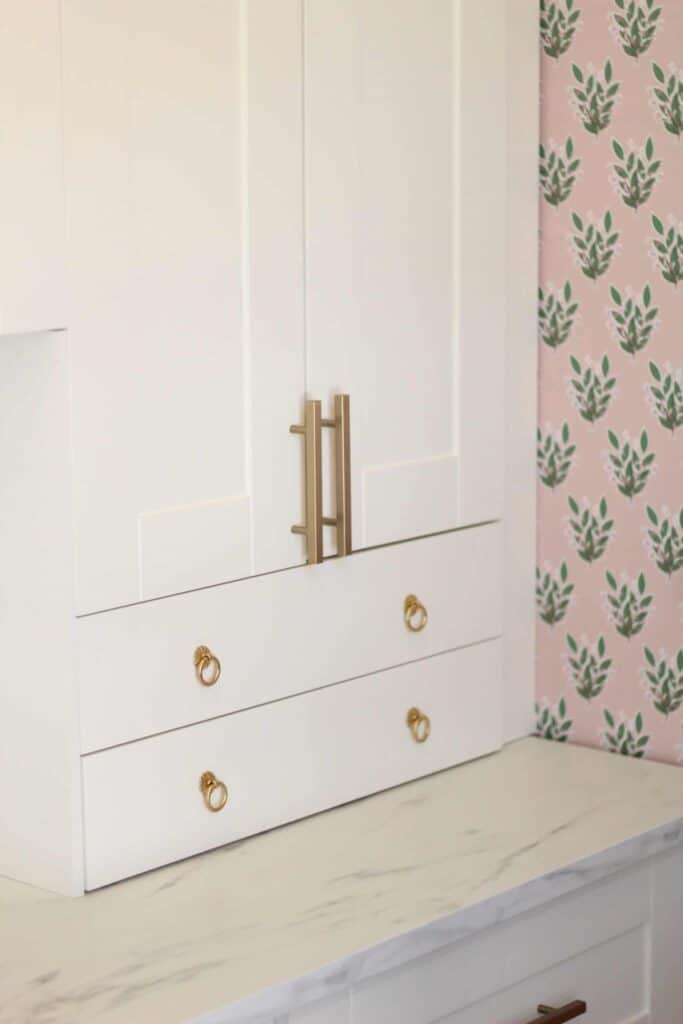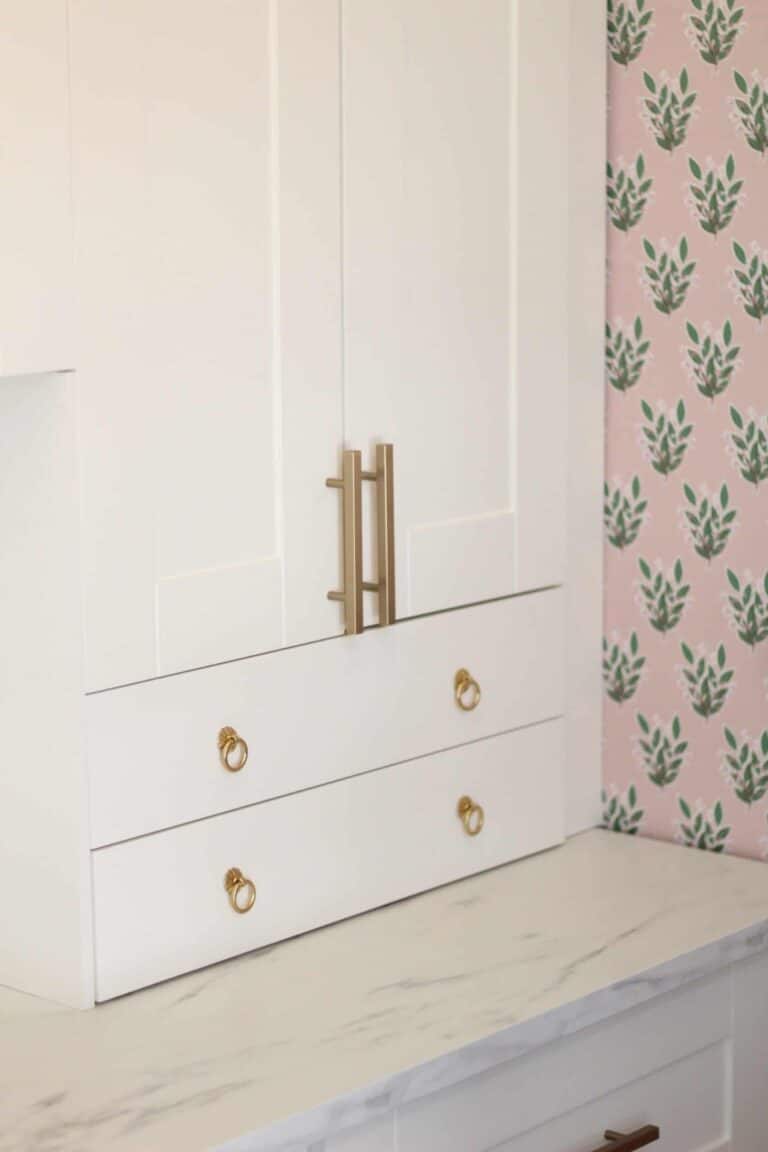 Simply switching out your bronze knobs for some black hardware can take your kitchen from a more traditional decor to a contemporary style.  Add a neutral coat of paint to the walls and you could update your early 2000s kitchen into the 2020s.
You don't need to custom order anything as most hardware stores like Home Depot have a huge selection of options to fit any style. The best part is you also won't have to break out any power tools. If you already have finished cabinets, then you should have existing holes in your drawer fronts and cabinet doors.  With minimum effort and time, you can make a big difference in your kitchen's appearance and bring new life to your home.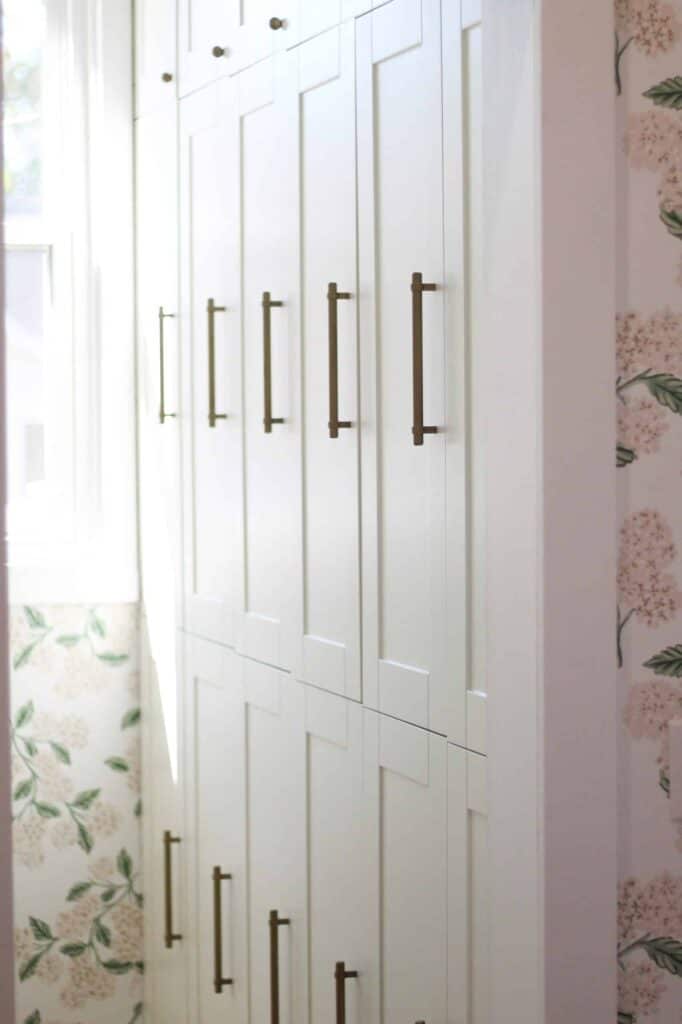 #2. Hardware Creates A Customized Feel
If you've been around my blog long enough, you'll notice that I like to change out cabinet hardware to get a customized look for less. Many of my DIY projects use cost efficient materials that are then customized to my home's color palette and to have a vintage feel.
I've had several IKEA dresser DIYs that I've loved and the drawer hardware has only made their transformation that much better. To check out what I'm talking about, see my DIYs on Ave's dresser and Goldie's dresser. Sam and I also used stock cabinets in our playroom to create built-in organization for all those toys around our house. We complemented those cabinets with DIY drawer pulls.
As I previously mentioned, our Klearvue cabinets in our pantry and office are the exact same cabinets, but have an entirely different look thanks to the different styled hardware. You can mix and match between different sizes, colors, and styles. In the end, it is your own personal preference and a great way to give your beautiful cabinets a custom appearance.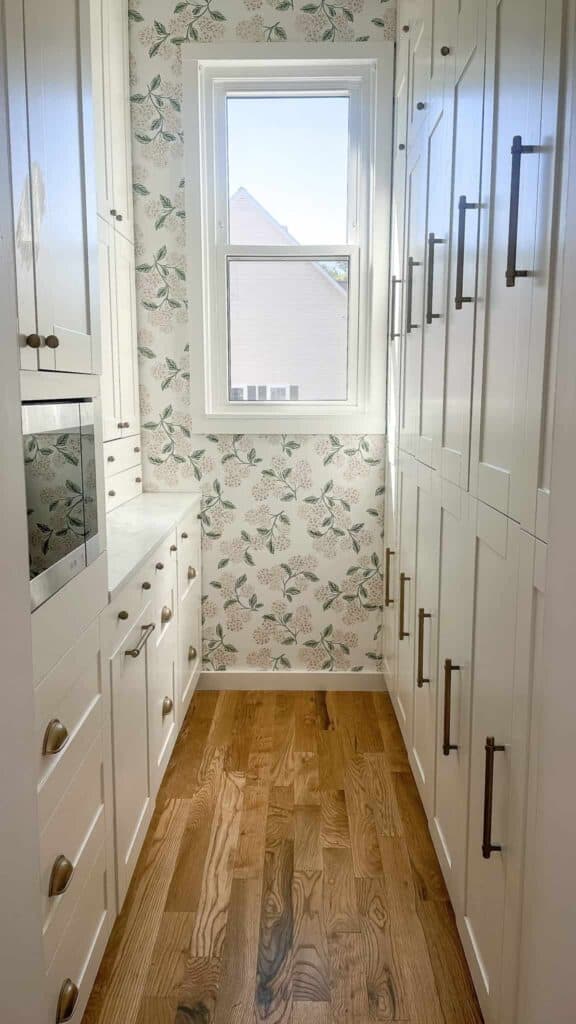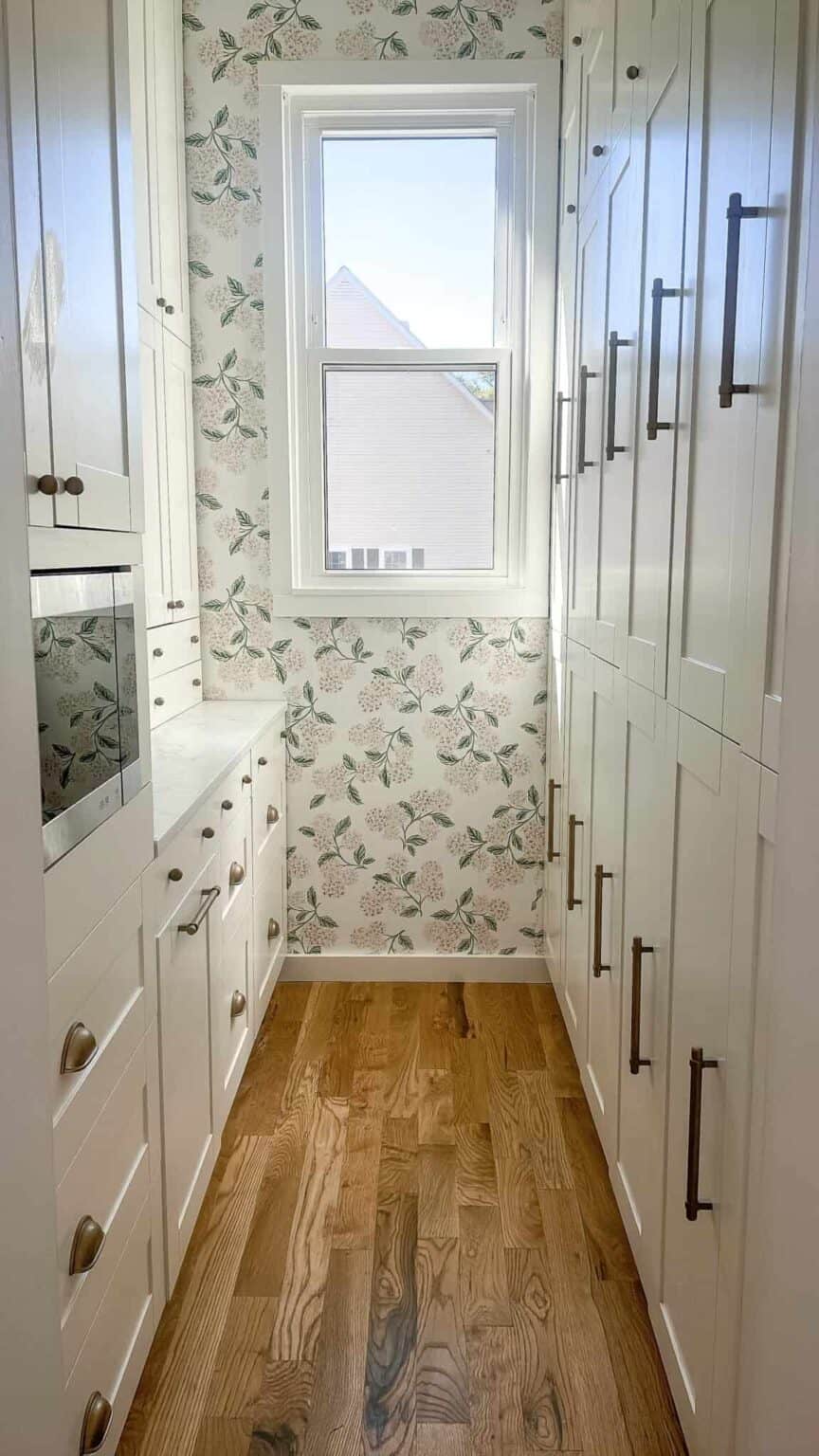 #3. Improves Your Cabinet's Functionality
Aesthetic reasons aside, ensuring the right kitchen cabinet hardware is installed will improve your cabinet's overall functionality. The whole purpose of having a traditional cabinet knob is to easily open and shut your cabinets and drawers. If you have a difficult time opening them, it could lead to damage.
Overall, you'll want to pick cabinet hardware that will provide you with the ease, comfort, and ability to use your kitchen cabinets and drawers. If you or  a family member have hand mobility or mobility issues, picking the right hardware can be crucial to allow them to have independence for as long as possible.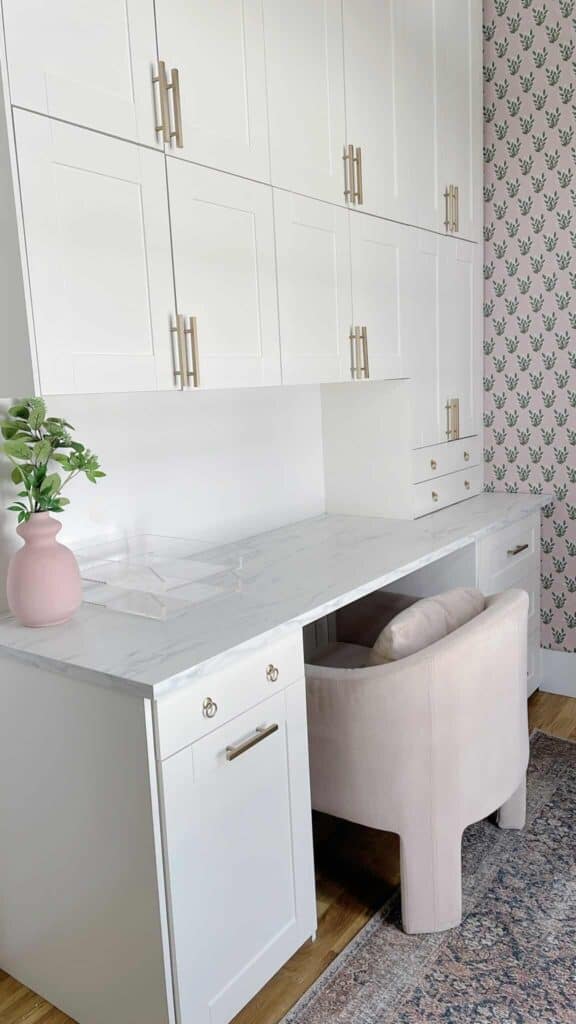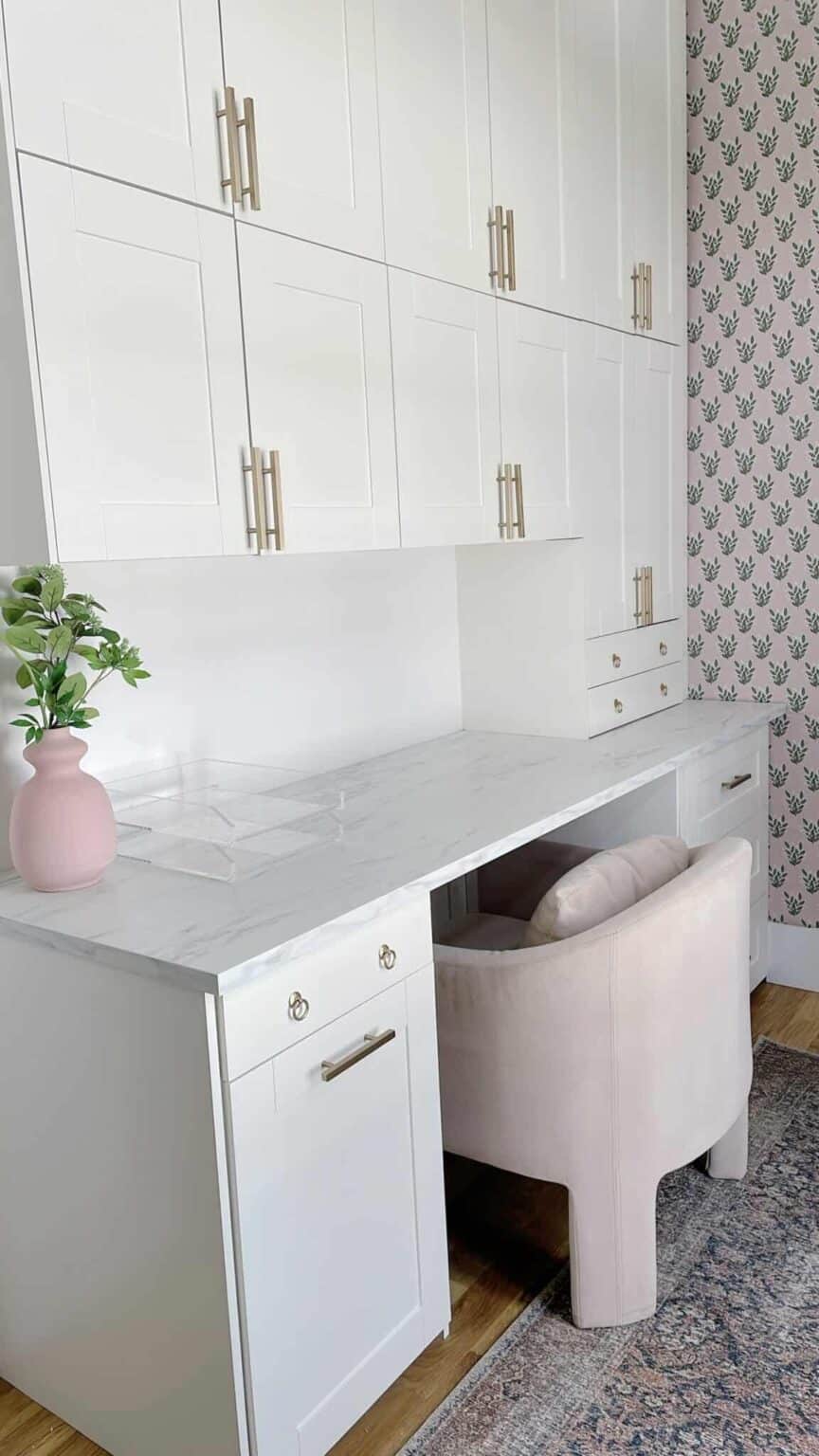 #4. Reduces Wear & Tear To Kitchen Cabinet Doors
Because you use your kitchen on a daily basis, the type of hardware you pick has an important role. Different colors and styles will certainly add to your kitchen design, but overall, the type of material you pick for your kitchen's hardware will help determine just how durable your kitchen cabinets will be and how much wear and tear they'll see.
Materials range anywhere from ceramic knobs and leather pulls to stainless steel and aluminum. The best option is to pick a type of material that will be waterproof, and able to withstand stains, splatter, and grease.
After all, your kitchen can get quite messy. The last thing you want to do is have a leather handle that has spaghetti sauce splattered on it or a ceramic pull that is waterlogged.  The idea is that your cabinet hardware takes the hit for these messes, rather than your wall cabinets and drawers. In turn, leading to the longevity of your kitchen cabinets.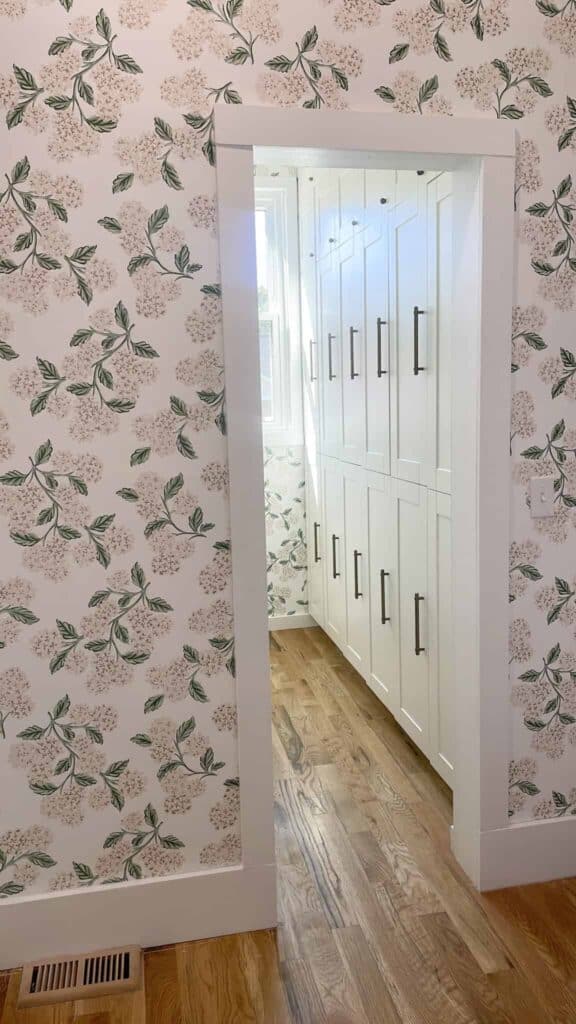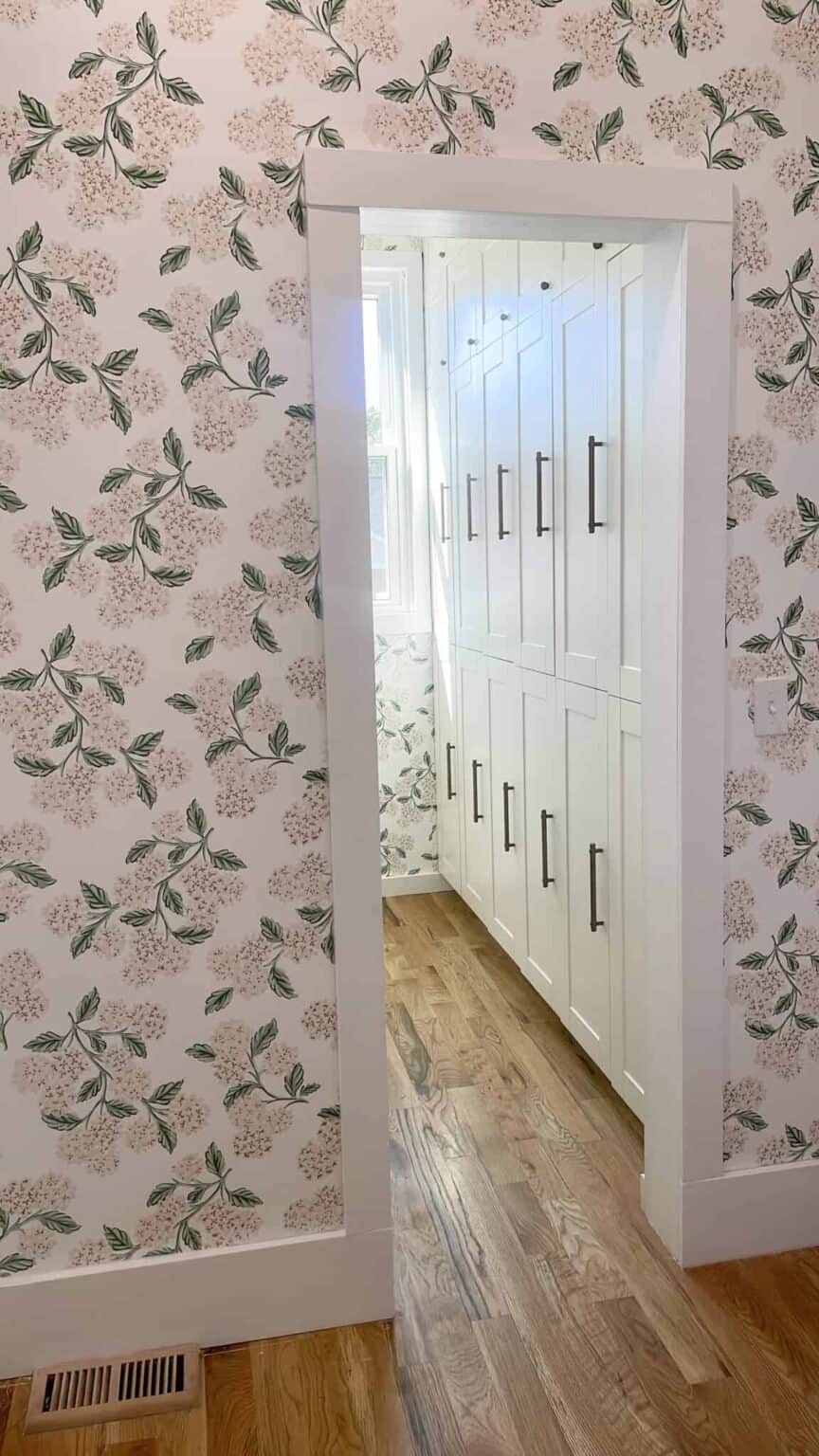 Types of Kitchen Hardware Handles & When To Use Them
With all of this talk on the importance of your kitchen hardware, how do you know when to use a knob versus a pull? In fact, there are so many options when it comes to hardware, how do you pick?
Ultimately, whether you choose a knob, pull, latch, or handle, the choice comes down to size, style, and function.
Your personal preference may end up trumping over everything. Having the right finishes is important, but don't lose sight of the importance of functionality and size in your cabinet hardware.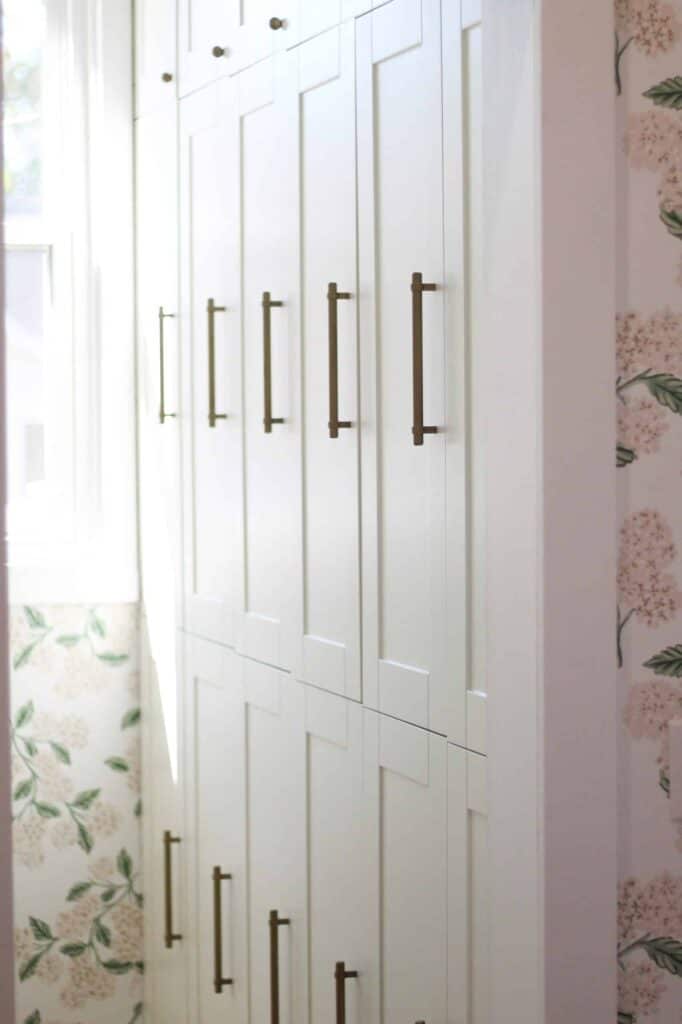 #1. Cabinet Hardware Knobs
Knobs help you get to whatever is on the other side of the door. It is as simple as pulling open the door or small drawers to get your item. Often, they are small and strategically placed a few inches from your cabinet's corner.
The size of your knobs should be in proportion with the size of your cabinet or drawers. If you have a smaller cabinet or slim drawer, consider a knob that is less than 1.25 inches.
#2. Pulls
Pulls typically are seen on large doors or drawers. When you see a bar-like appearance, you are typically viewing a pull. Because of the length of the pull and overall size, it can be much easier to open a cabinet or drawer with a pull.
Consider the amount of surface area you need to open a drawer. Grabbing a small kitchen cabinet knob to slide open a drawer is not as easy as grabbing a large pull.
 Personally, I love the look of mixing both cabinet pulls and knobs.  Not every cabinet and drawer are going to be the same size.  As such, their function will vary and will require a mixture of pulls and knobs.  In general, I prefer to include kitchen cabinet knobs on upper cabinets and a pull on drawers, lower cabinets, or doors that require a bit of leverage to open.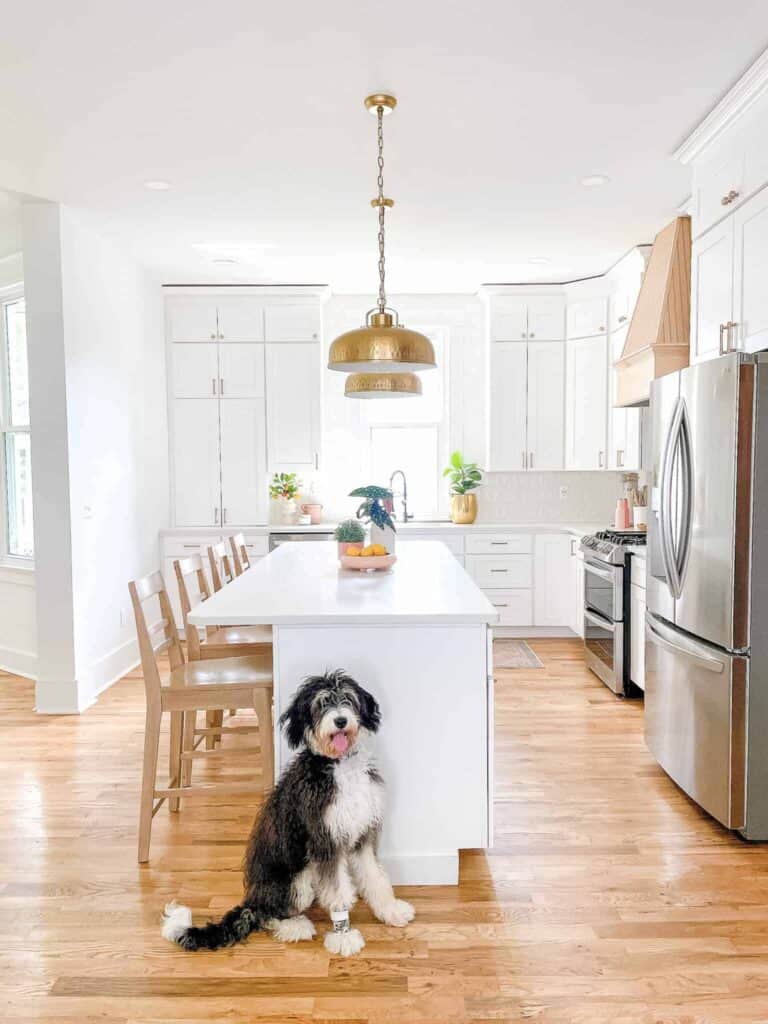 Kitchen Hardware Aesthetics 
Ultimately, whether you use cabinet pulls or a knob is entirely your choice.  You'll also need to decide on the finish.  You can make a bold statement by pairing your hardware with your cabinet style. 
Sleek white cabinets with black kitchen hardware are commonly seen in contemporary designs.  Whereas, oil-rubbed bronze top knobs are more aligned with a traditional style.  You'll see satin nickel and matte black as popular choices that can be paired with any style. Brass is more aligned with my style so most of our cabinet hardware falls in that category.
A great option is to mix metals to create layers. Often, you'll see this technique used in more modern kitchens, but it has become more popular as it can create a focal point for a kitchen. If it is your first time mixing metals, you'll want to keep it simple with one main metal and an accent metal. Don't go overboard mixing unlacquered brass fixtures with bronze hardware and stainless steel appliances.
Ideally, keep your kitchen cabinet hardware one metal, while your fixtures can be your second metal.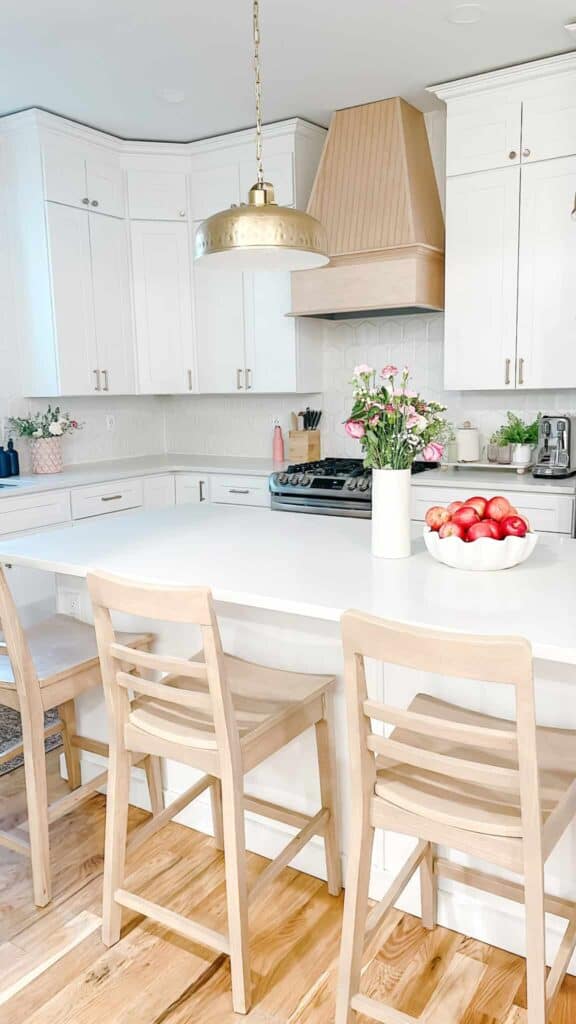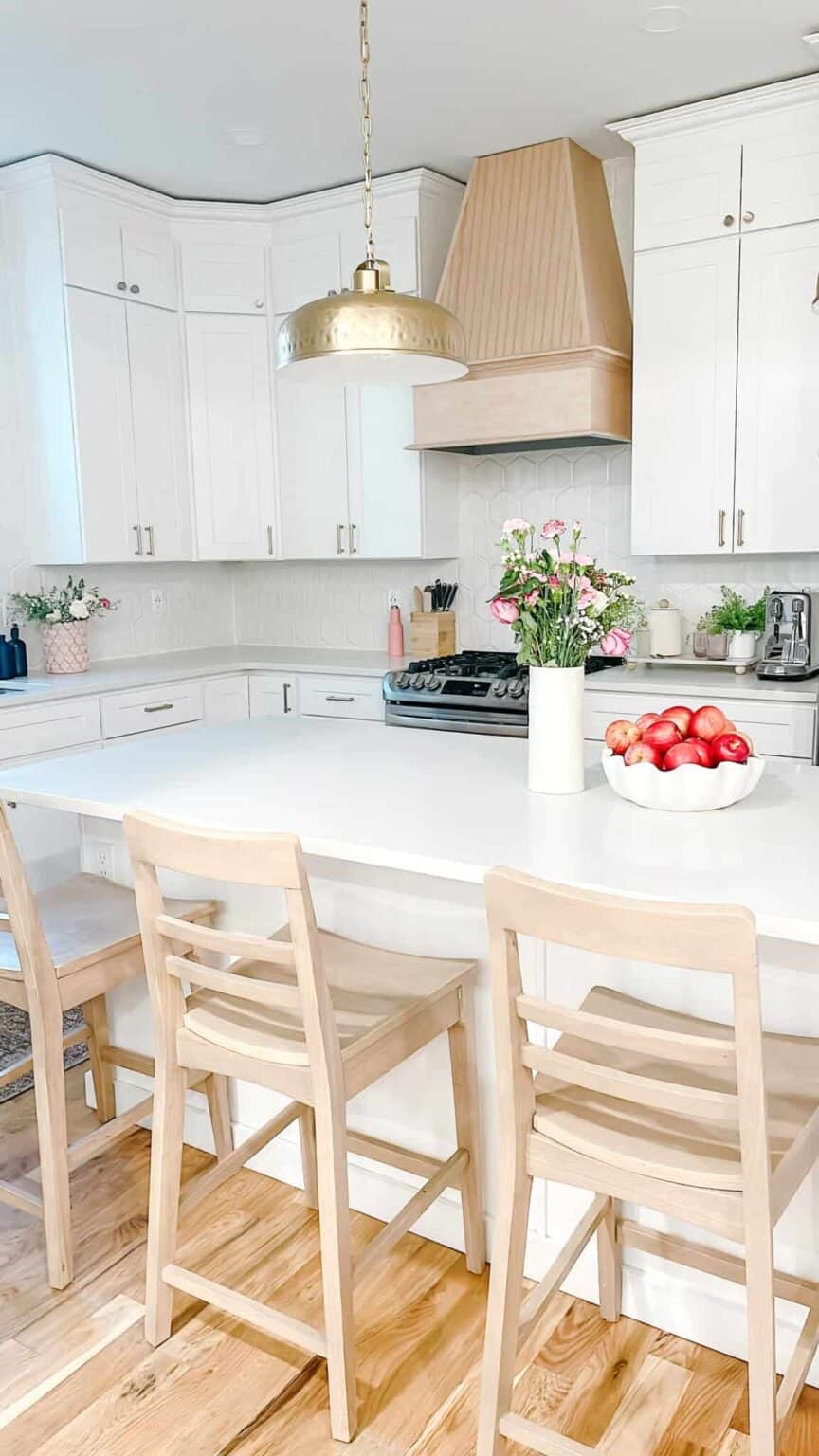 Kitchen Cabinet Hardware Ideas
The best way to find the best cabinet pull or knob is to take a look at some kitchens in action. I've rounded up a few of my favorite kitchens with some dreamy kitchen hardware. These are my favorite kitchen cabinet hardware styles that I hope will inspire you to take the leap to replace your own.

# 1. A Moody Modern Kitchen
Angela Rose Home's kitchen is a great example of using mixed styles of kitchen hardware to create a modern design. You'll notice that her drawers have top knobs and brass pulls, while her cabinets have small circular knobs.  Her upper hutch even has a stylish cabinet lock in that signature satin brass. These modern finishes complement the dark and moody cabinet color.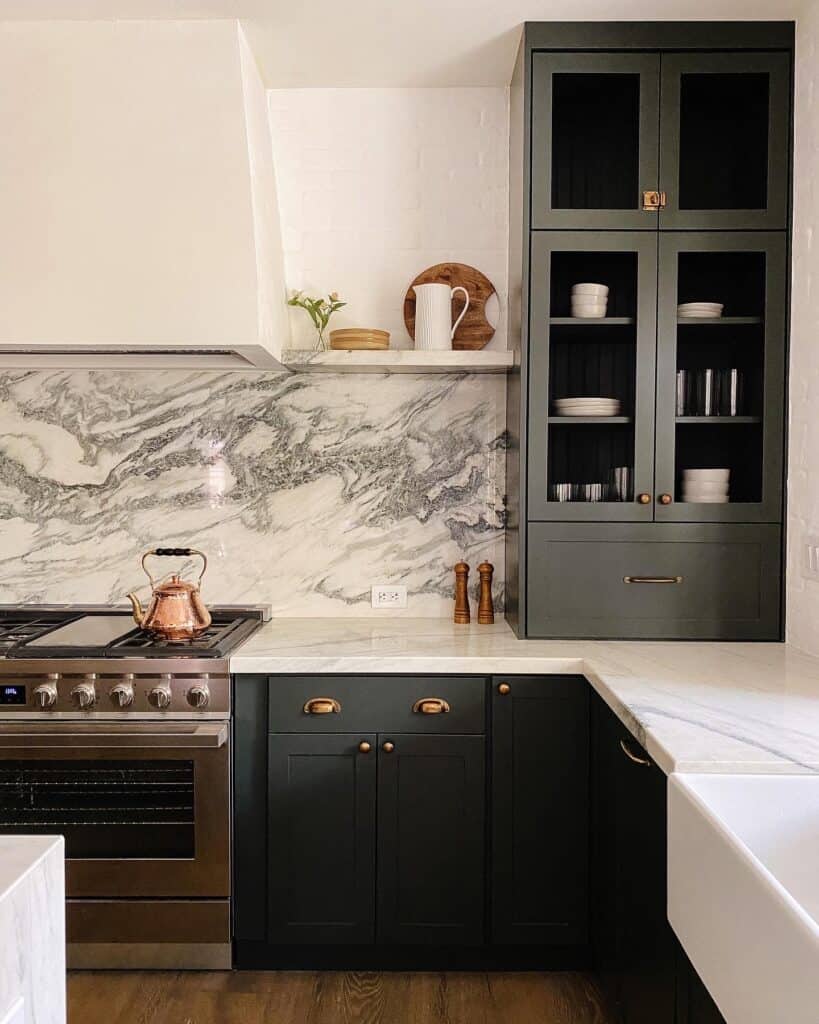 #2. A Traditional Timeless Kitchen
Whitney Parkinson Design nails this timeless kitchen. The colors are rich, creamy, and flow beautifully with the tones of the wood floor. But, let's be real and talk about the bold brass hardware. It pops among all those neutral tones, catching your eye and creating even more light into this already bright kitchen.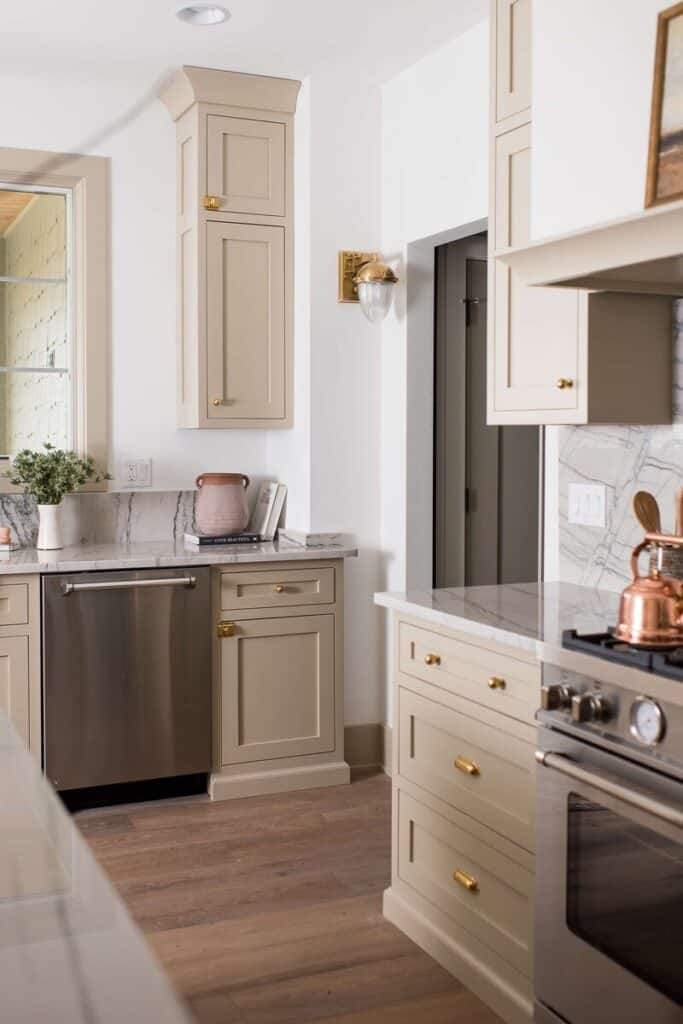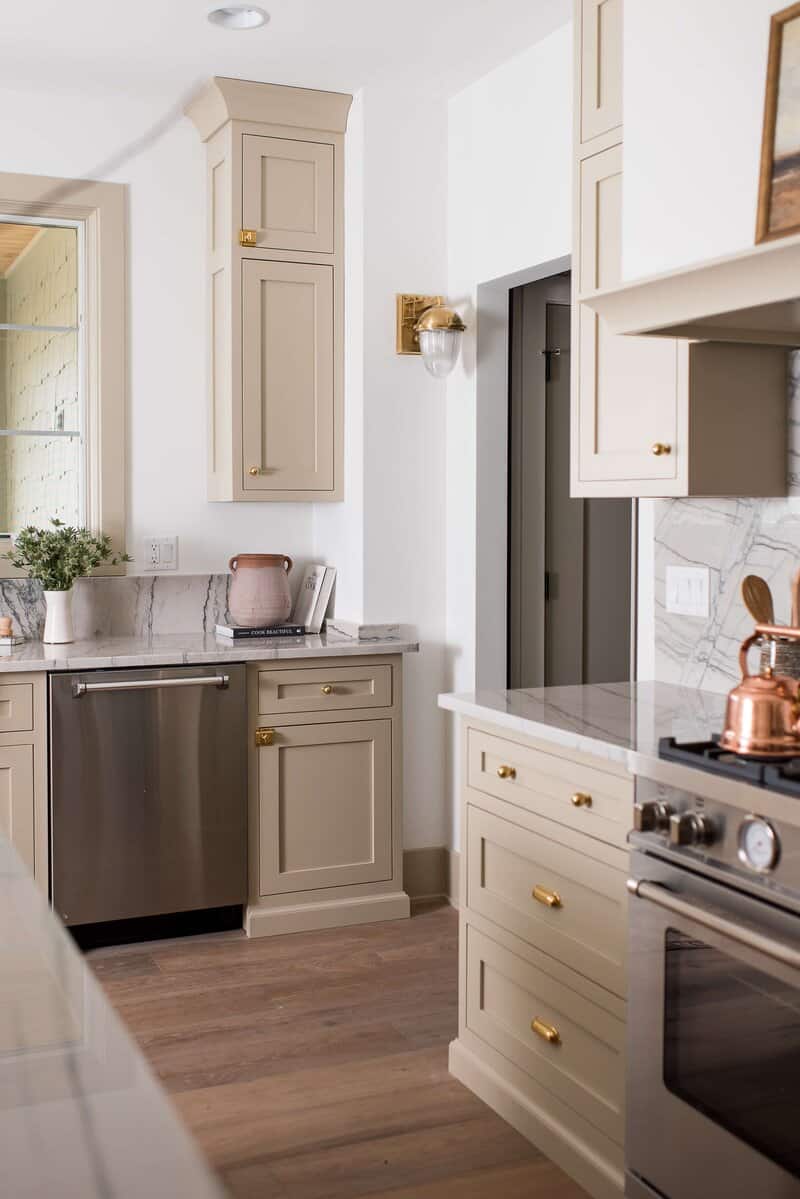 #3. A Transitional Kitchen With Functionality
Remember when I said your cabinet hardware should not only be stylish but also functional? This kitchen is the perfect example. The modern kitchen hardware is large and makes a big statement. Even more so, the hardware has a purpose. On either side of the sink, the cabinets are hiding their dual dishwashers. Those appliance pulls are perfect for leveraging the weight of the dishwasher open and close.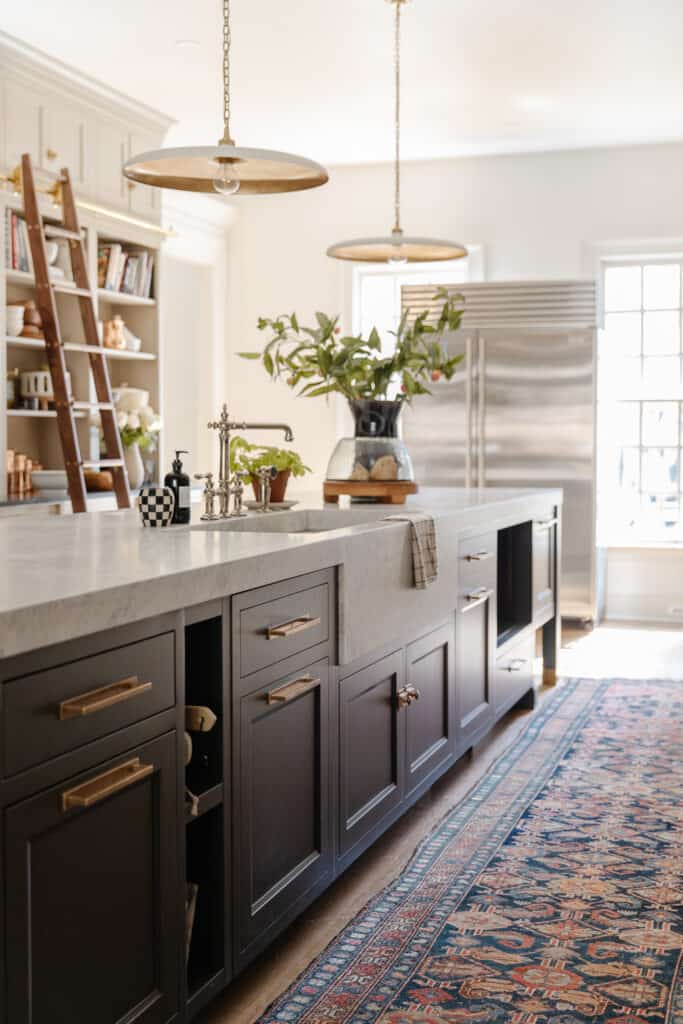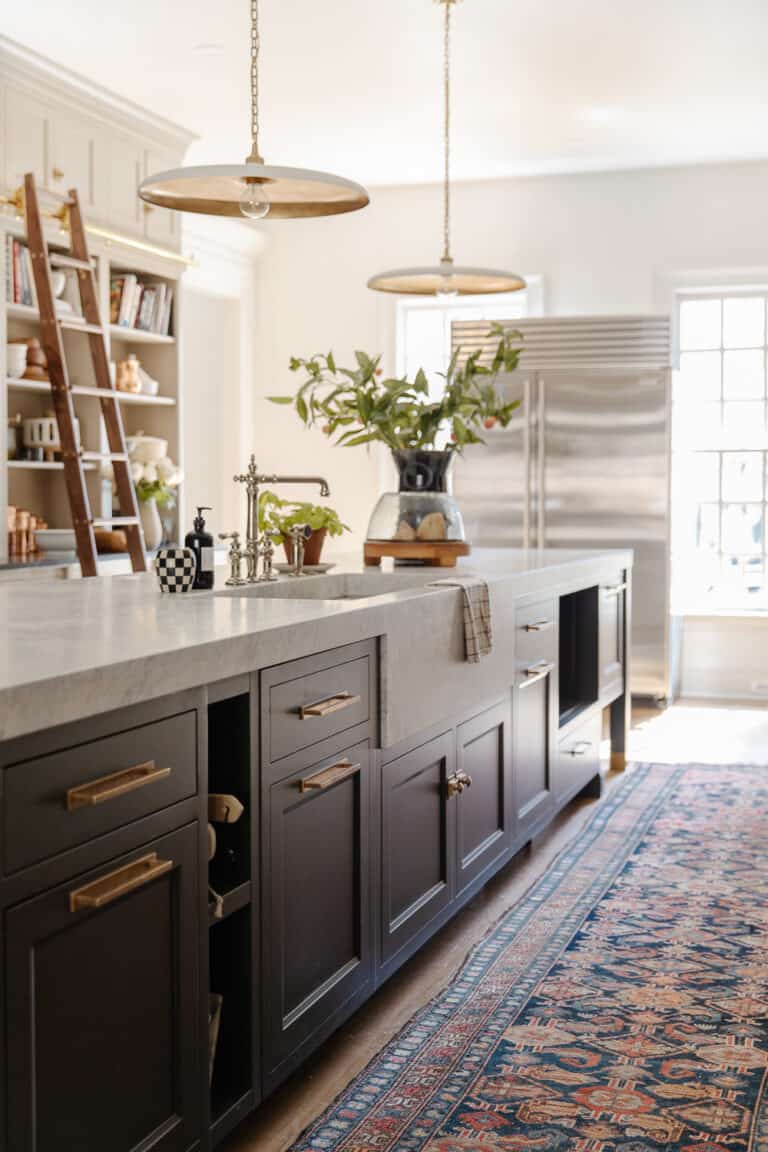 # 4. A Classic Farmhouse
Studio McGee creates magic wherever they go and this kitchen is no exception. While the past kitchens have had brass and gold hardware, Studio McGee outfits these cabinets with hardware in a black finish. There are super clean lines with vertical pulls on the upper cabinets and horizontal pulls on drawers.
Studio McGee creates an optical illusion by pairing these vertical pulls on top because your eye is drawn upward which in turn elongates the ceiling. The island cabinets have a simple black knob but they pop with the contrasting white paint color. I love the mix of modern elements in this classic kitchen.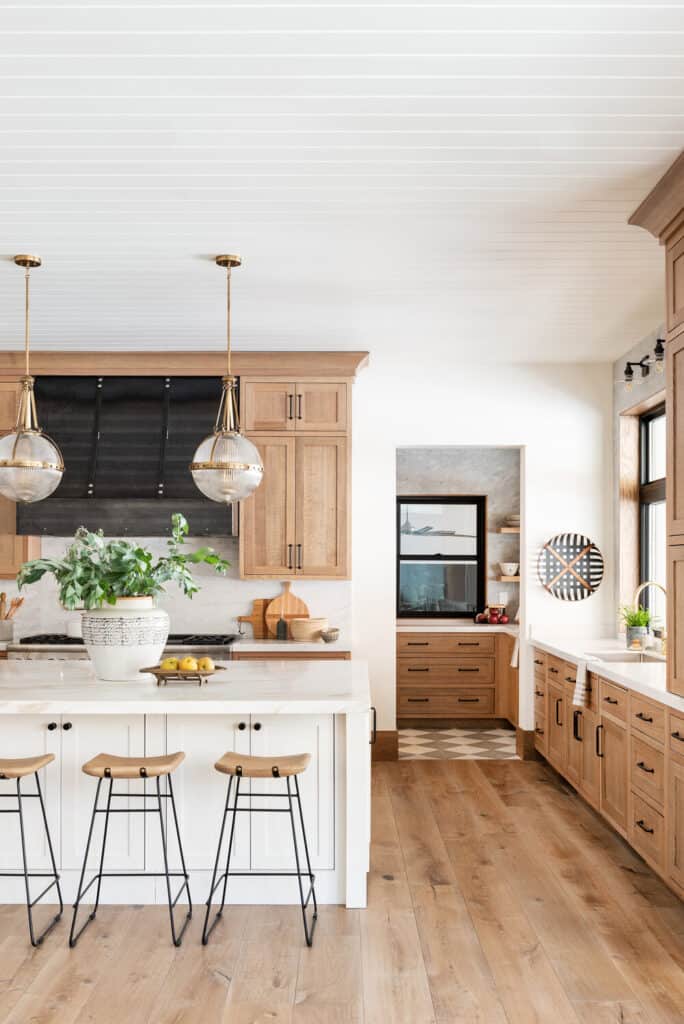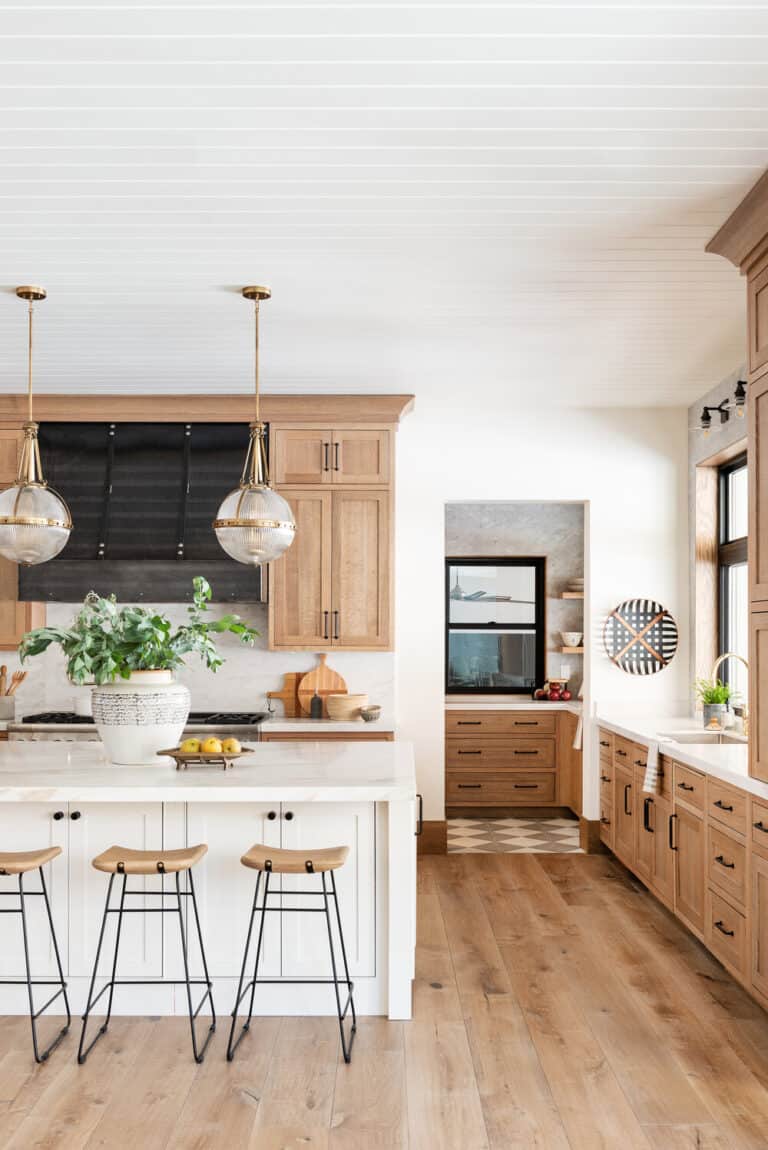 Kitchen Cabinet Hardware Amazon Round Up
Take a look at the best kitchen cabinet pulls, knobs, and handles from Amazon!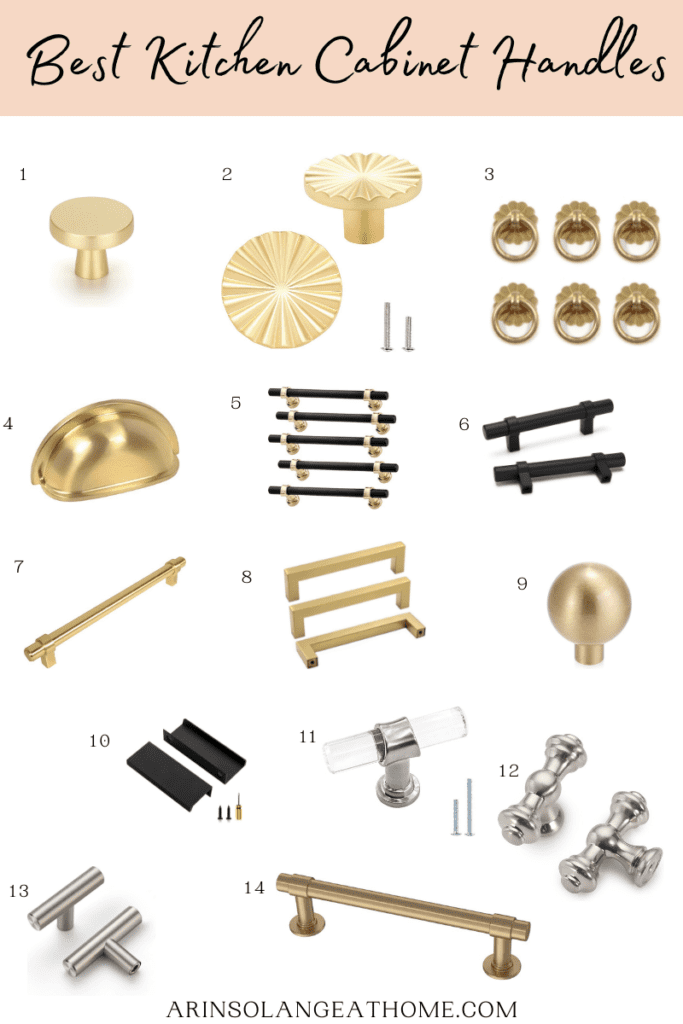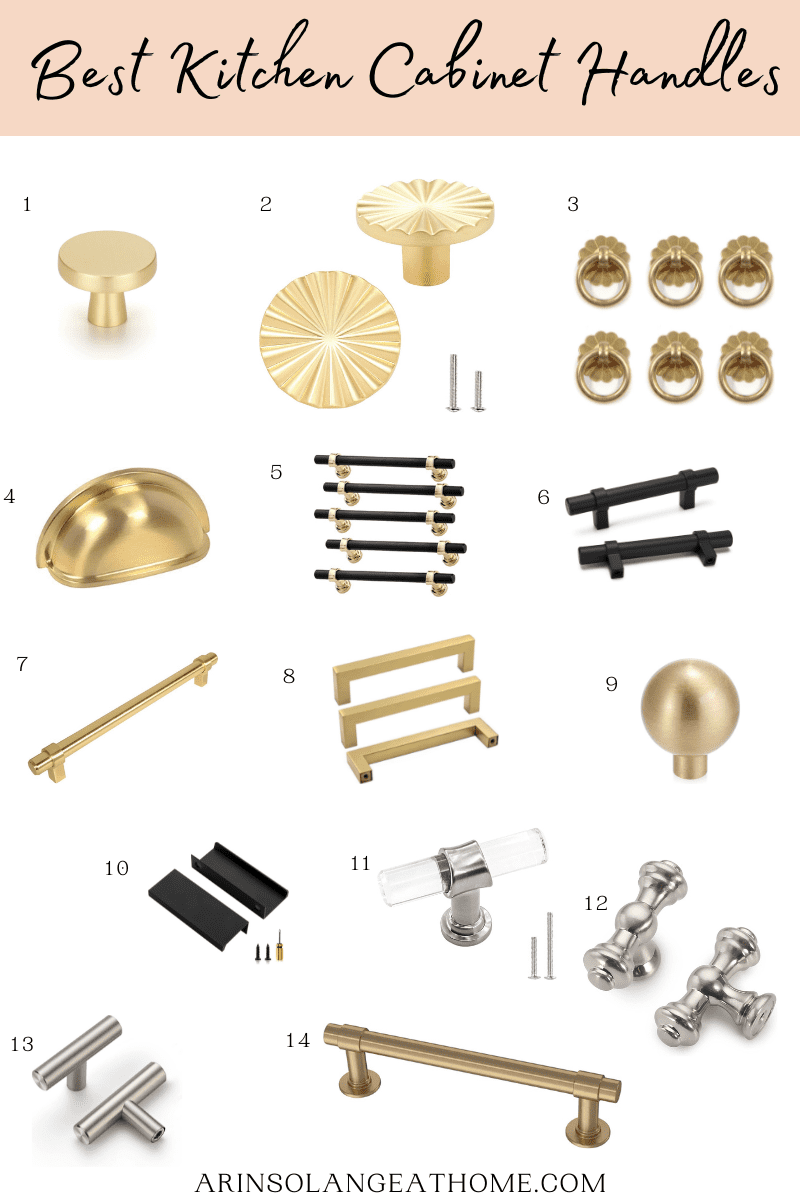 1 | 2 | 3 | 4 | 5 | 6 | 7 | 8 | 9 | 10 | 11 | 12 | 13 | 14
Other Posts You'll Love
Small Home Office Makeover | Functional Butler Pantry | How Deep Are Kitchen Wall Cabinets?
Pin This Photo Below For Later
You should be feeling inspired and ready to find the best kitchen cabinet handles for your home. I hope all of the cabinet hardware ideas help you create a custom look and refresh your room. You can create a completely new style with an easy and relatively budget friendly solution. Keep in mind the finish, material, style, and size is entirely your preference but, you'll be helping keep your cabinets in great shape with this simple change.  If you have any questions, feel free to leave them in the comments section or DM me on Instagram. I share many more projects and products on both Instagram and TikTok (@arinsolange)  so be sure to follow me in both places!