I have been loving sharing our favorite books with you all the last few months, and love how much you all seem to love them too. One of my favorite things about putting in our little coat closet book nook was that it allowed for me to have a place to put cute kids books on display for each holiday. I rounded up the best children's Christmas books for display all in one post, as well as have a free printable piece of art work you can add to you space in the post.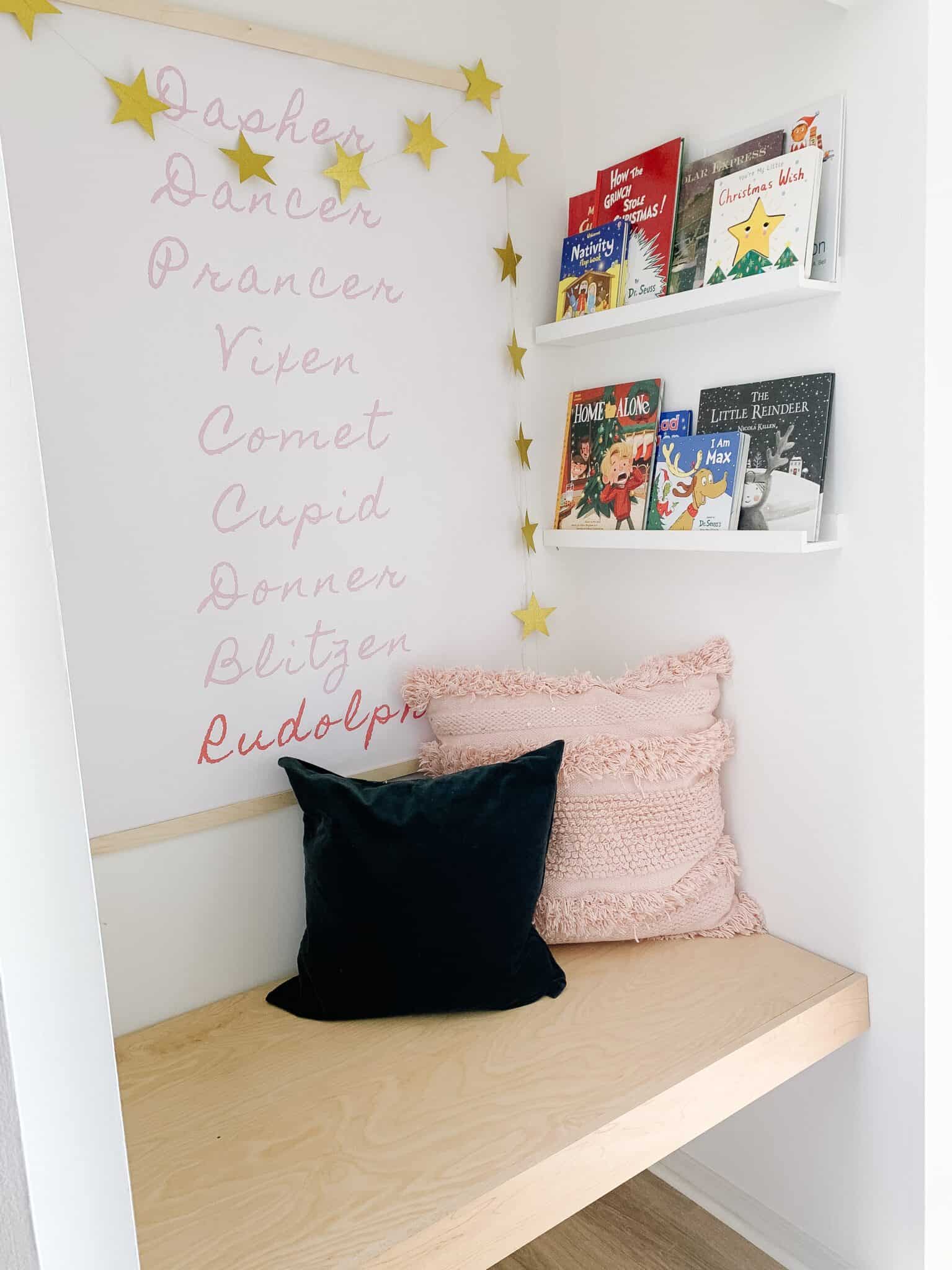 This post contains affiliate links
Best Children's Christmas Books for Display
To make life easier, and because I know this time of year is filled with so many errands, I thought it might be easier to find you books that could all be purchased on Amazon. Simply click the image below on the book you are looking for and it will take you straight to Amazon to shop!
All of these books are books we personally own, or I sat down and looked through at Barnes and Noble this past weekend.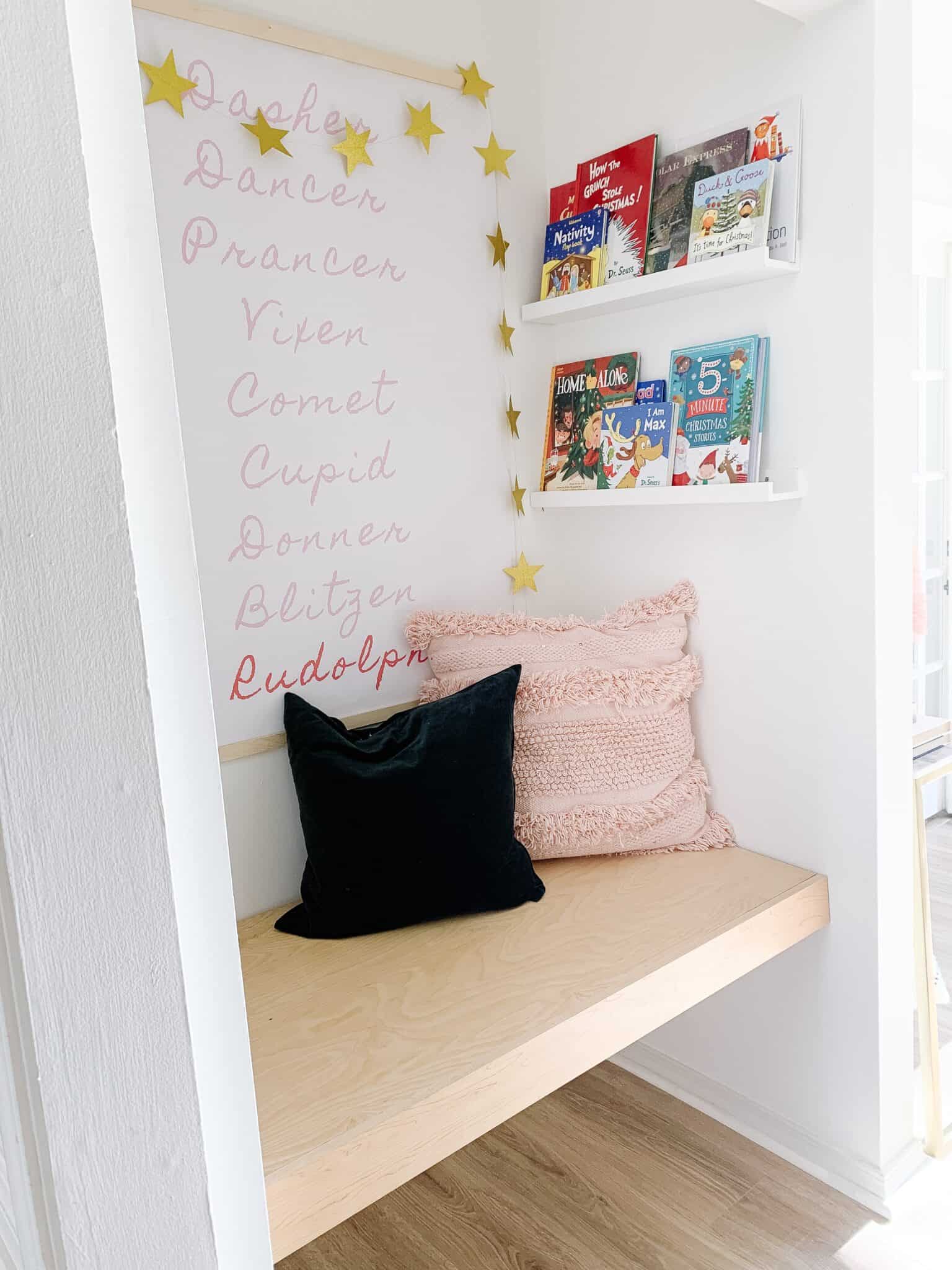 Free Printable
In our book nook this year, I wanted some holiday decor on a budget, so I decided to try out hanging a poster. I am going to offer this in a few different sizes below, so just download and print the size you prefer.
For my poster I printed it in size 36×48 (so really big). I had it printed online at Staples in a colored blueprint for about $8.
I then used two sticks from the craft store (I got mine at Michaels) and simple hot glued QUICKLY them to the front side of the poster at the top and bottom. I love how it turned out as a simple way to add holiday decor, and I can easily re use the sticks holiday after holiday.
Reindeer 8×10 Reindeer 20×30 Reindeer 36×48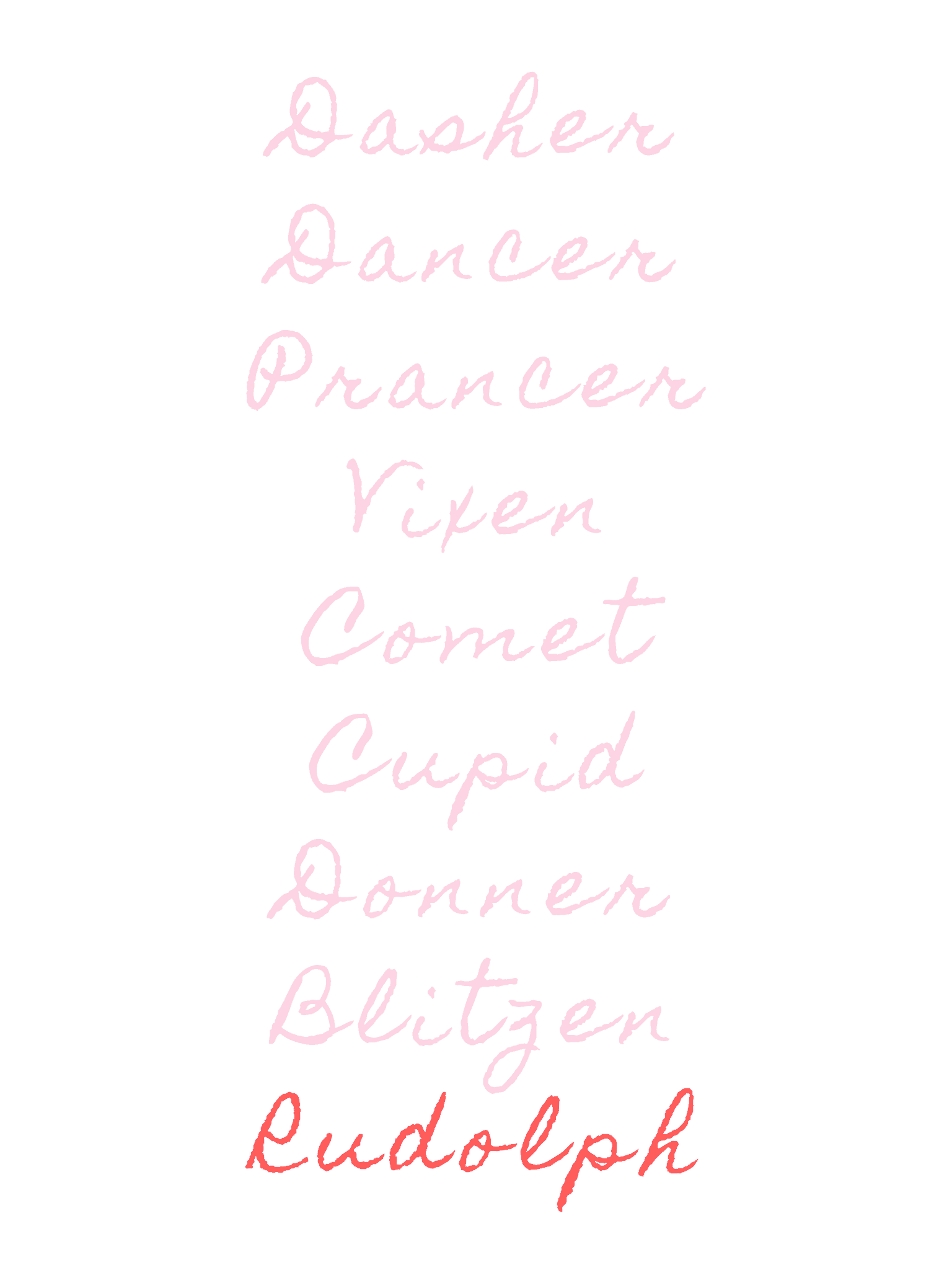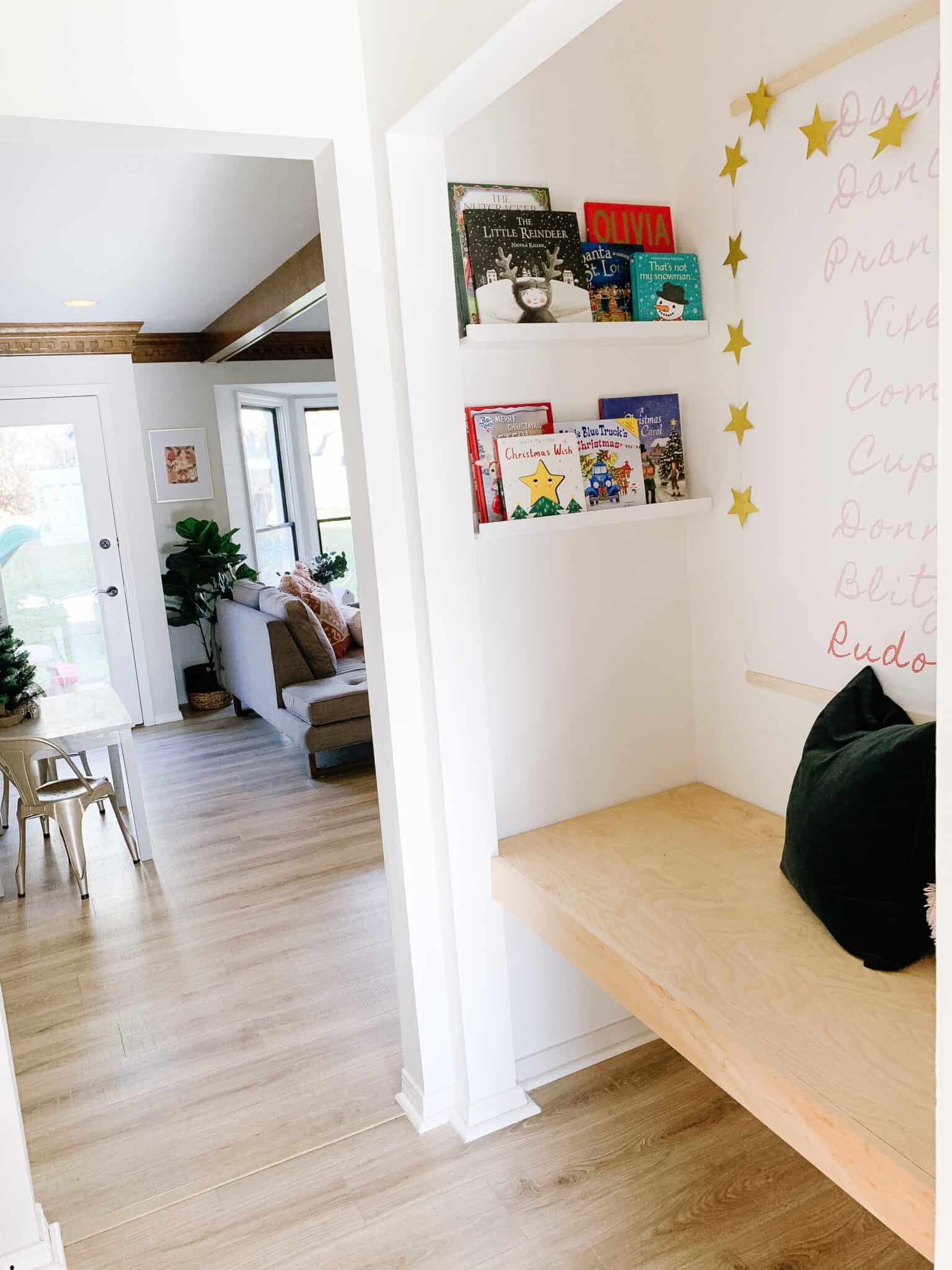 Hopefully these gave you some fun new ideas on books for your kids to read this season. If you do the elf on the shelf – I always think it's really fun to have your elf bring back your holiday books each year, or even bring a new book or two too add to your collection.
Pin the photo below to find the best children's Christmas books for display later!