It is week SIX of the One Room Challenge..which is crazy, but this week was all about lighting. We finally picked a dining room light fixture this week, and had it hung, which was major progress, and had me dreaming up al the other dining room light fixture options.
this post may contain affiliate links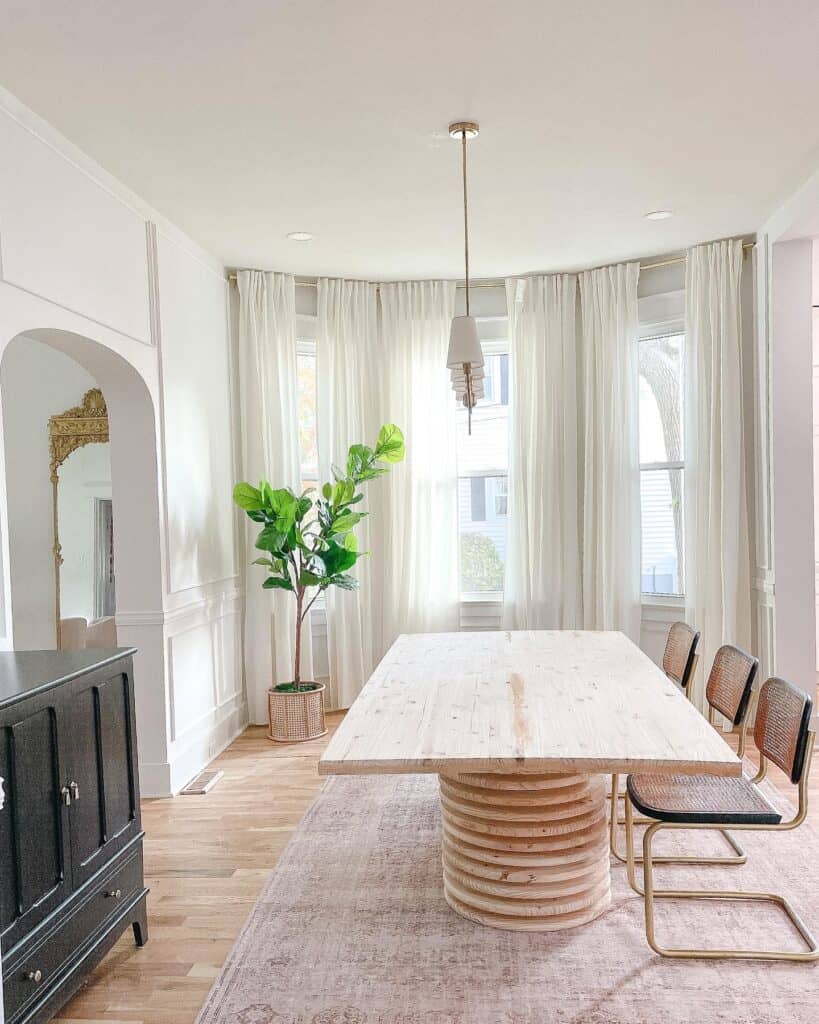 Dining Room Light Fixture
When we bought our house we had a dining room light fixture, then decide to remove the original chandelier because of the change in floor plan. We went from a closed floor plan to an open floor plan and I wanted to be sure the sight lines were right.
We have large pendant lights in our kitchen over the island that I LOVE and I needed to make sure that the dining room light fixtures would compliment those but also stand alone beautifully to finish its own room. I think that can be the tricky part of an open dining room in general.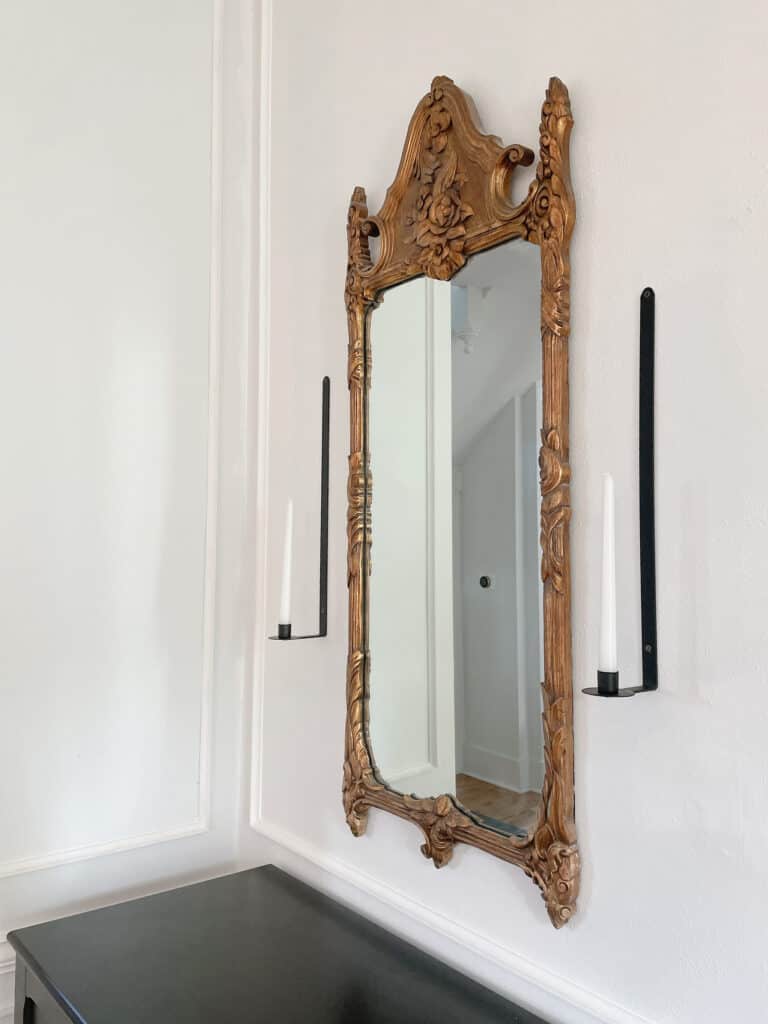 in this blog post I will share some of my favorite dining room lights as well as some things to take into acoundwhen looking at dining room lighting as far as height to hang the light, size of the lighting fixture and so much more!
One room Challenge
Before I fully get to this post, let's talk One Room Challenge. I have been on an 8 week decor challenge to update our dining room, and we are on week SIX. If you would like to see the other participants check them out here, and be sure to see my past weeks progress here.
Picking lighting for your Dining Space
Dining room lights can be SO FUN – I tend to think you get to be really bold and really 'you' in a dining space. But you also really have to think through your room and how it plays into the rest of your home. Table size, table shape and open or closed spaces play a big effect, on top of the style of the light.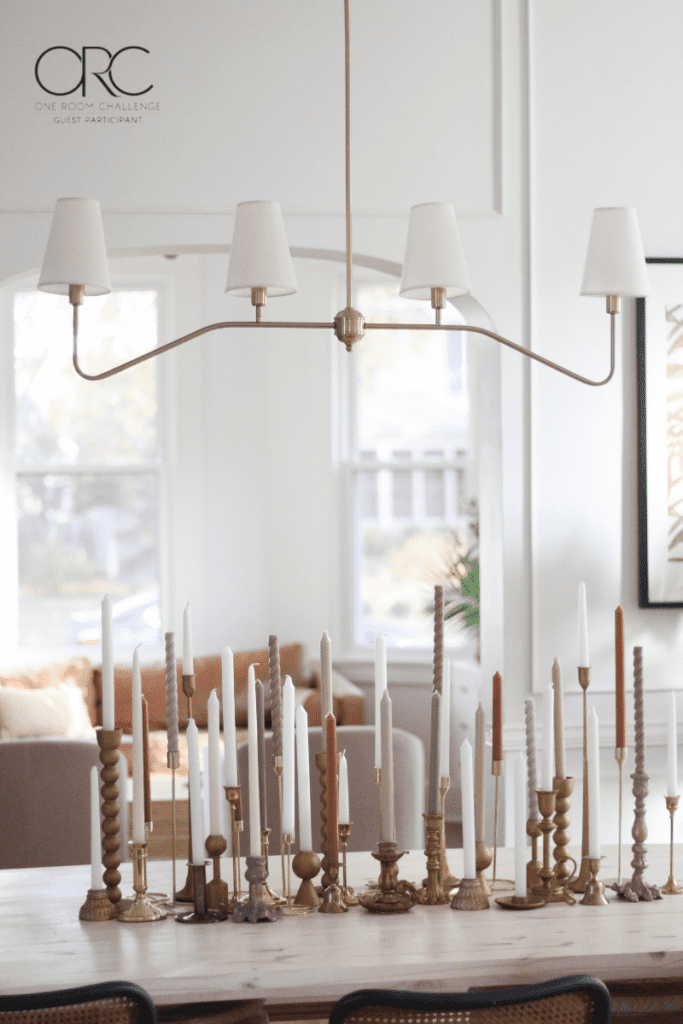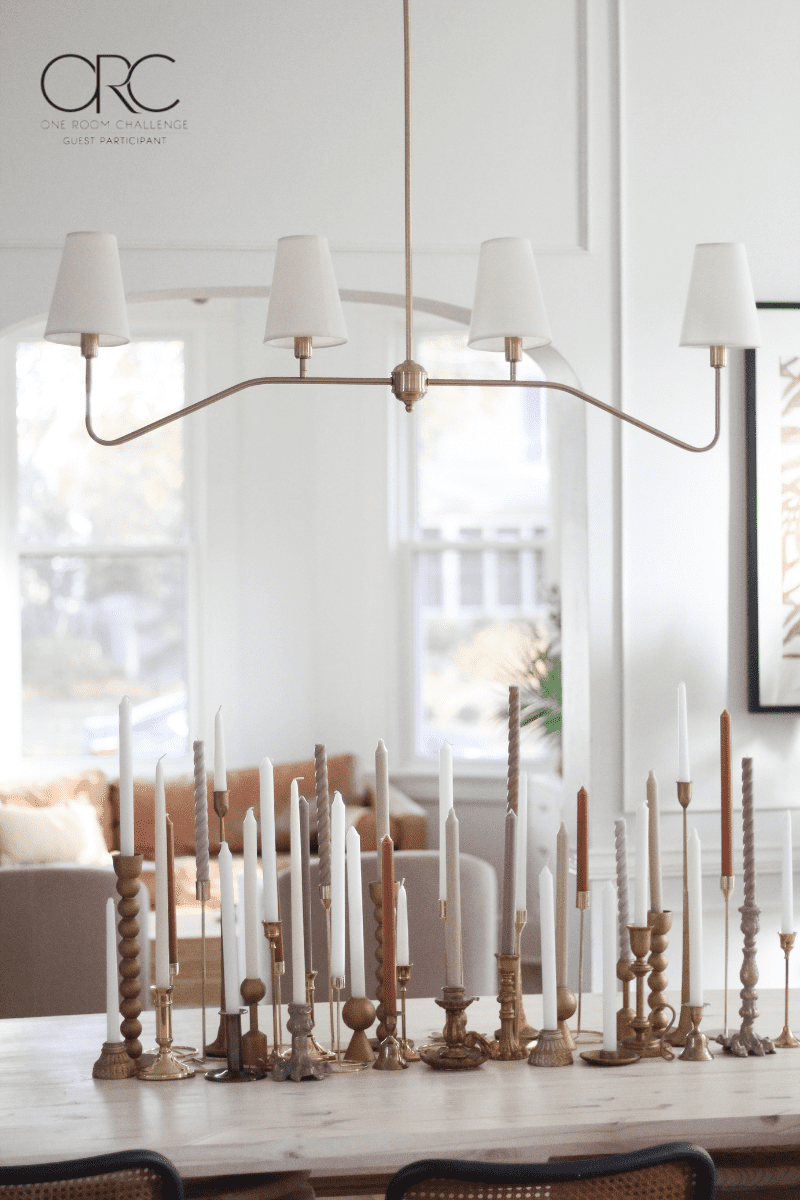 Personal style
The first thing to think about when picking a dining room light fixture is your style.
My Favorite Dining Room light Fixture Choices
Here are my favorite dining room light fixtures. Shop them below, and let me know if you have any questions!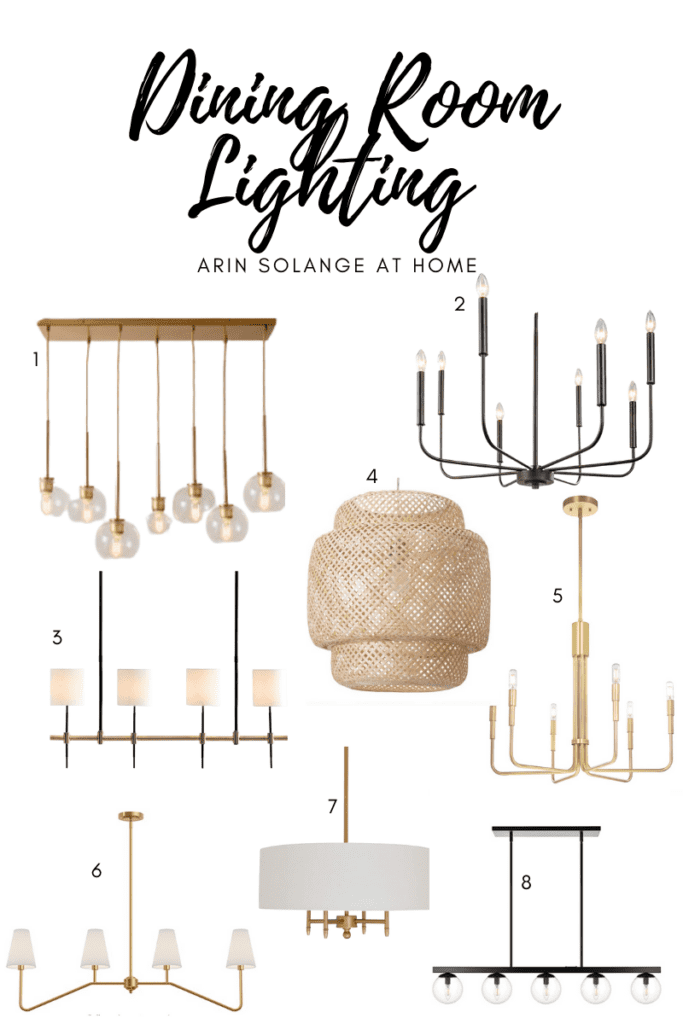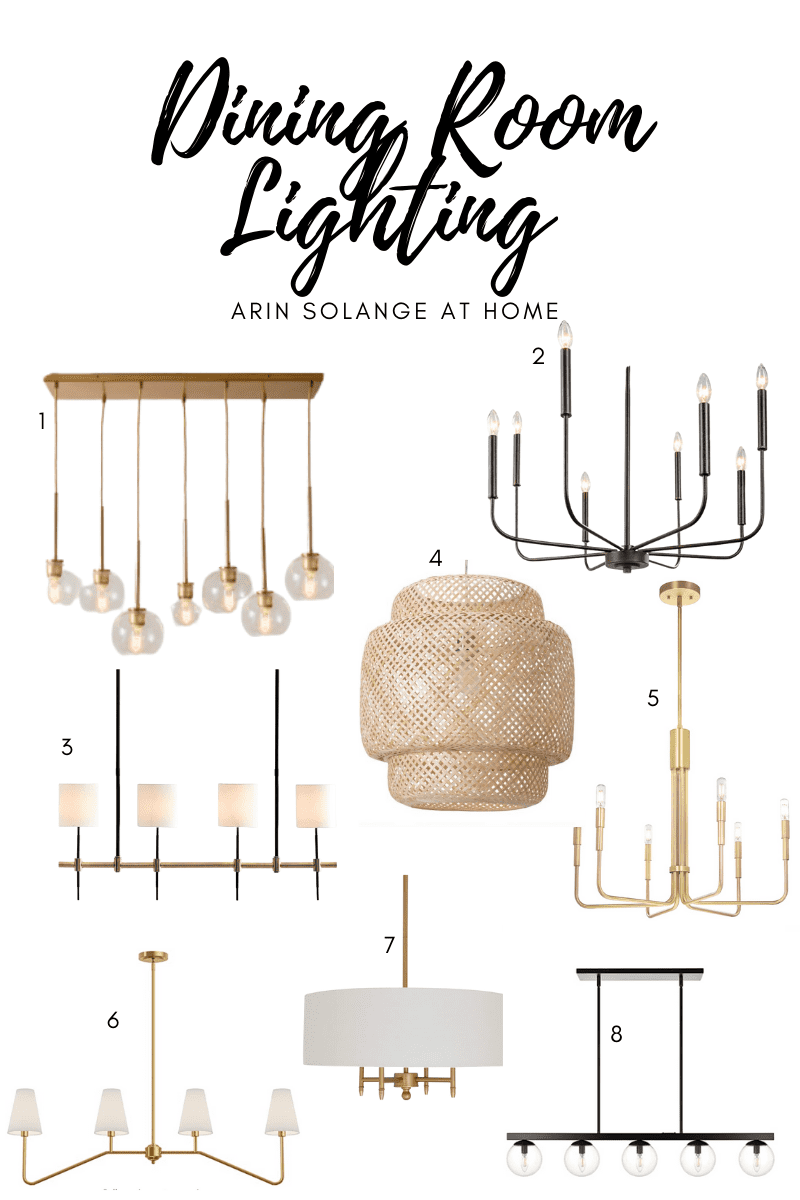 Shop Dining Room Light Fixtures
Other Posts You'll Love
Bold Dining room Table | Dining Room Table | Black and white boys room
Pin the Photo Below for Later
Hopefully you found the perfect dining room light fixture for your home in this post, or know exactly what to look for. Be sure to follow me on Instagram (@arinsolange) for more inspo with our home. If you have questions leave them in the comments below!