Getting out and about with a baby is a lot of work.  Lots of stuff is needed, and once you get the hang of it and have it down to an art, their needs change and your whole Diaper Bag routine has to change. I think feeding babies on the go can be really tricky too because many times they are into food and want to partake in meals, but still need bottles, so its just MORE stuff.  Im going to tell you what we pack when we are going to be out over a meal with Walker.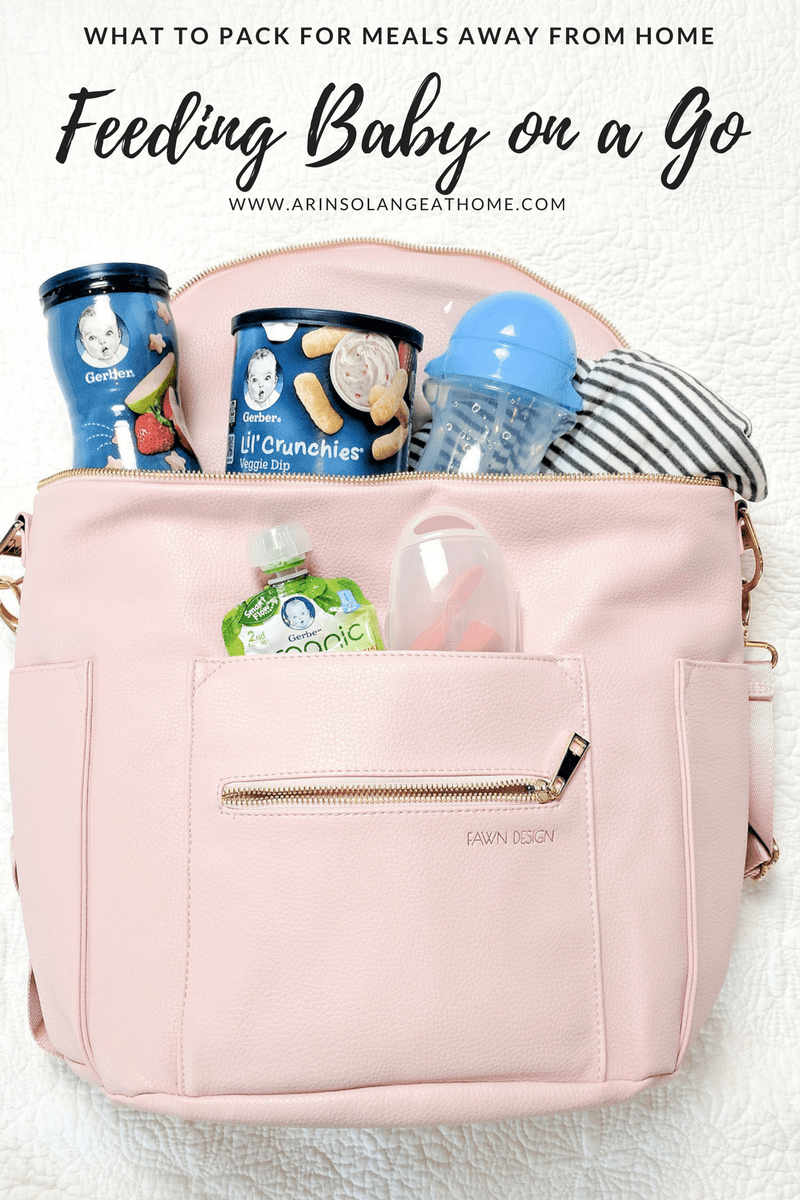 What to Pack for Feeding Babies on the Go
Food Pouches – These are the easiest option for a full meal of puree.  They take up much less space, and the options for what to buy are endless.
Food Pouch Spoons – If you're taking food pouches they make spoons that attach right onto them that will make your life so much easier (and blow the mind of all people age 65 and up).
Snacks –  My number one tip for feeding babies on the go is to have SNACKS.  You want healthy options that will take them time to eat, and they can feed themselves so you can eat yourself.  I personally always go for Gerber snacks.  We keep a combination of Puffs, Lil Crunchies, and Yogurt Melts on hand at all times. The packaging is perfect for throwing in your diaper bag or stroller, and I feel good about the quality of snack Walker is eating.  Did you know that littles between 8-24 months get 25-30 percent of their calories from snacks, and 1/3 of 8-24 month olds are not eating whole grains on a given day. 90% of 2 and 3 year olds fall short on MyPlate recommendations for whole grains. That means that we need to be choosing wisely on what those snacks are, and offering healthy snacks like the amazing options Gerber offers. Use this coupon to get your own!
Disposable Placemat – At this age, putting food straight on the table is easiest so that your baby doesn't throw a plate or bowl, so I love these disposable placemats for meals out.
Sippy cup – Once my kids start eating when we are out, I always bring a sippy cup of water from home for them to have with their meal. (my personal favorite with all three kids)
Bib – Always pack a big bib!! If you don't, your baby will decide to wear all their meal for the first time! (this one is my favorite – pictured below! you can roll it up to contain any mess)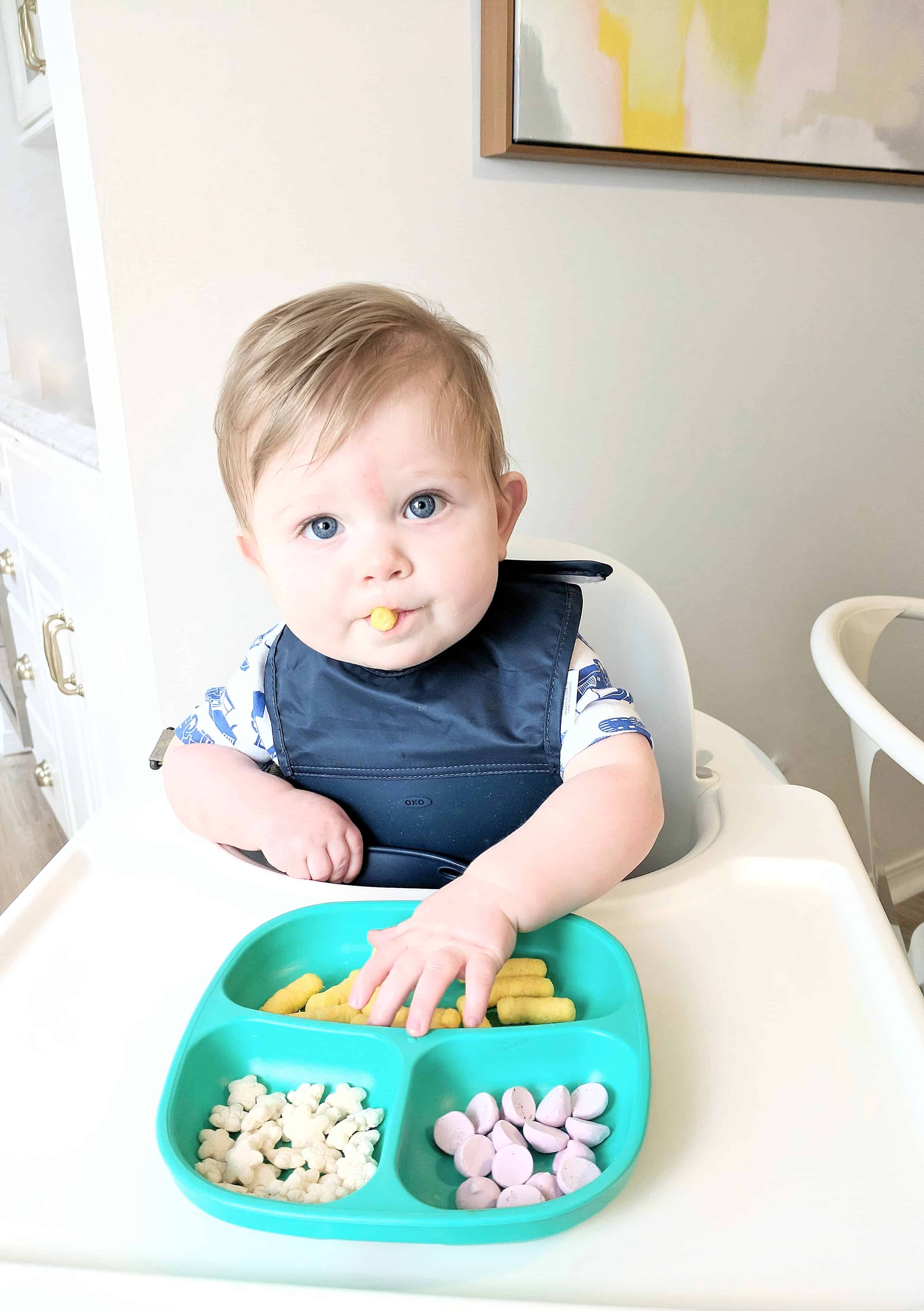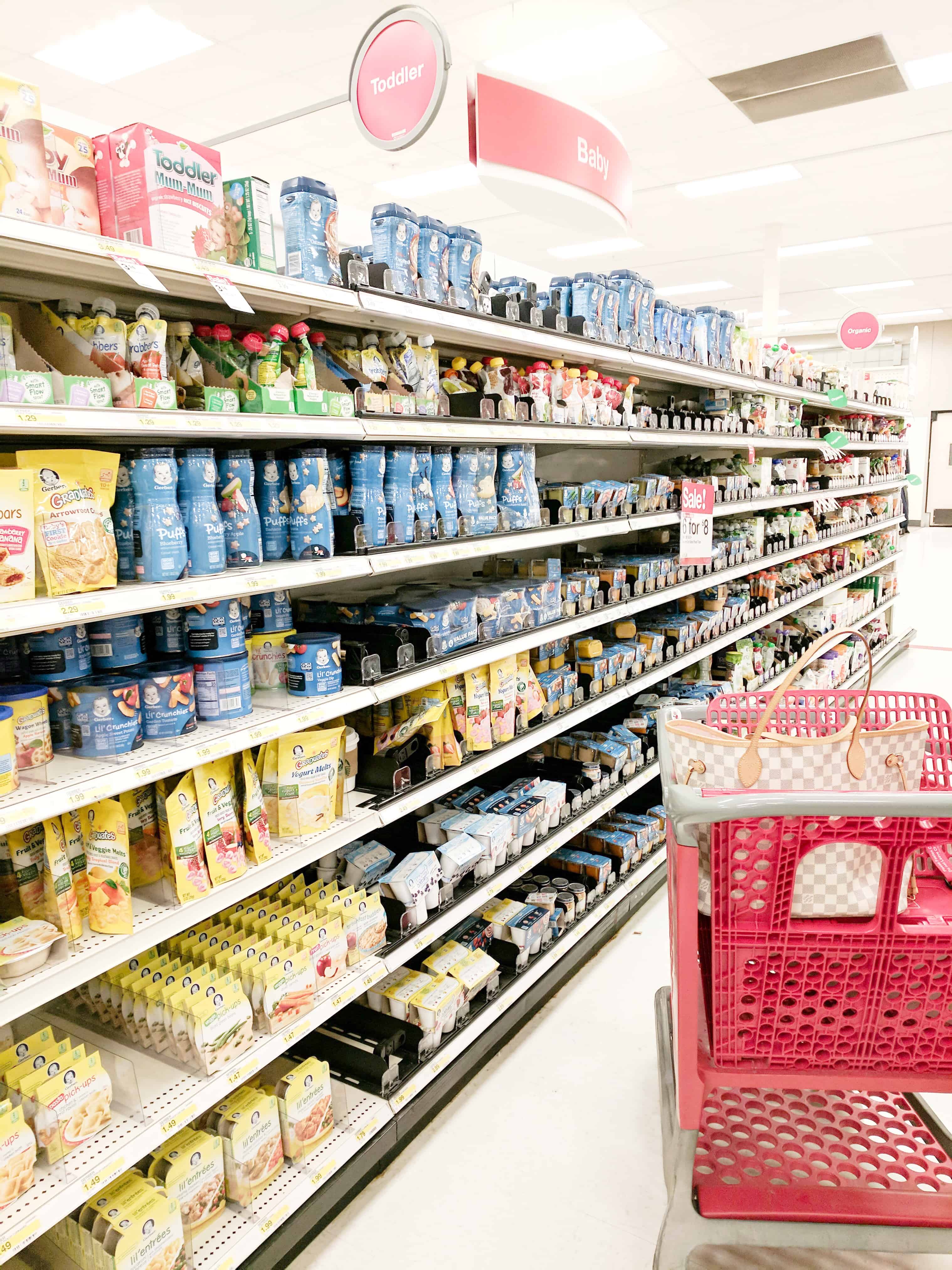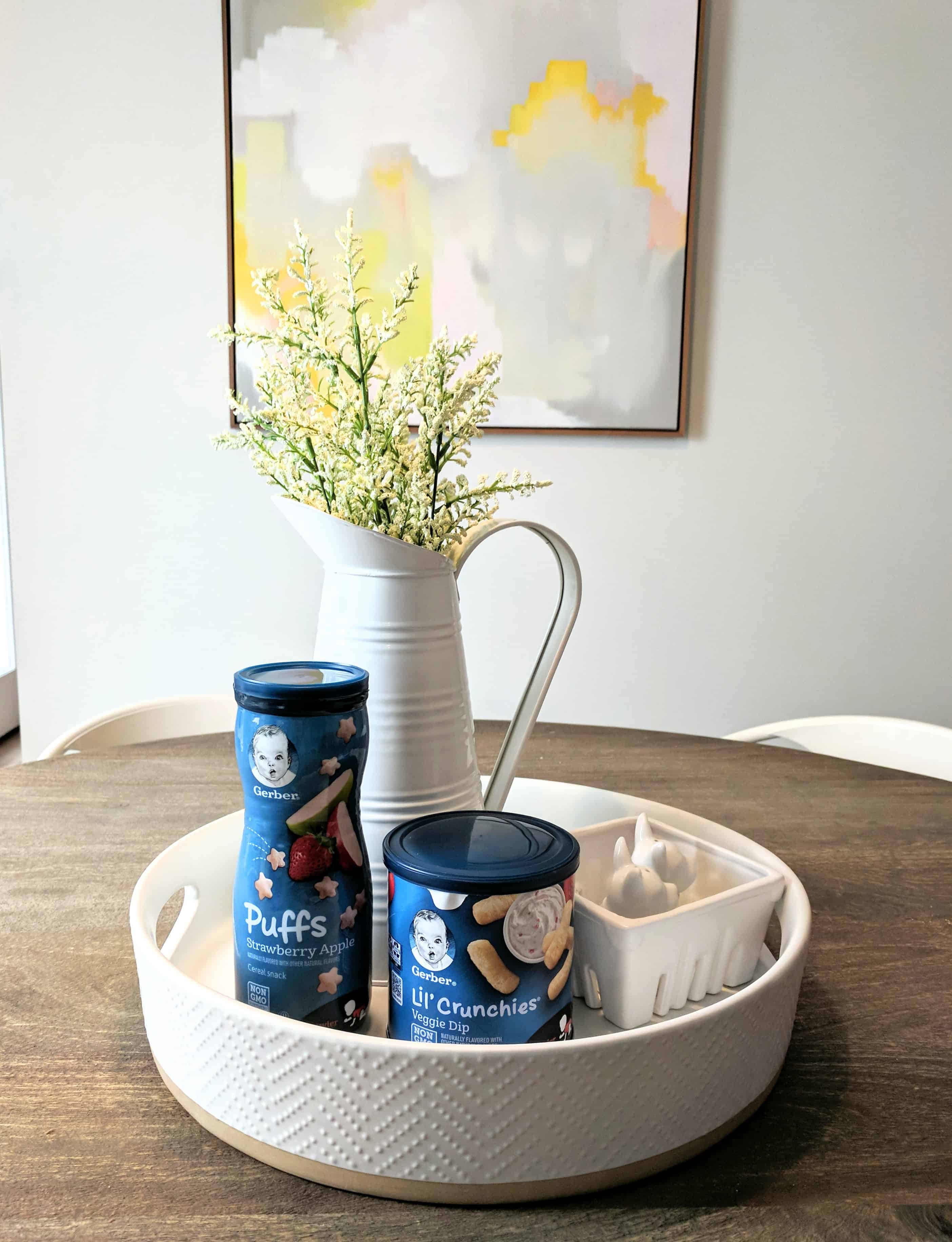 Don't let eating out with your baby overwhelm you.  We have had amazing experiences with our kids eating out since they were newborns, and if your bag is packed with everything you need they will love it too.  What do you pack in your bag when you're feeding babies on the go?  Anything new that I should try out, and add to my bag next time? Be sure to use this Coupon Code next time you're shopping for your little one, and grab some Gerber Snacks.
SaveSave