Valentine's Day is coming up, and I seriously LOVE giving my kids something special every year.  I will be really honest – I don't go big on Valentine's Day, but do love to make the day special from start to finish, so thought it might be fun to share some SIMPLE gift ideas, as well as share some ways we make the day feel special for our kids without gifts, and giving you all some free printable kindness cards.
This post contains affiliate links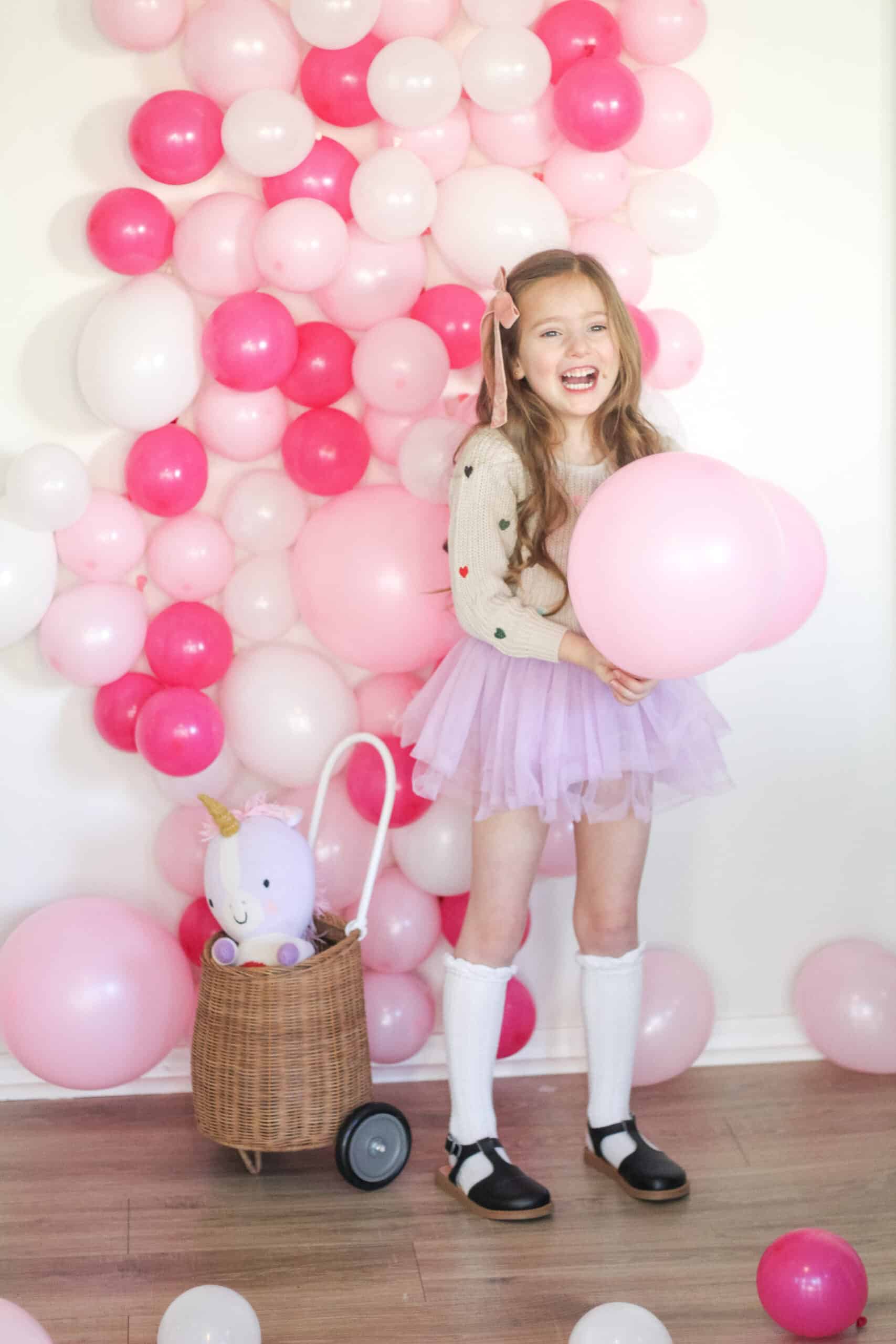 Making a holiday special for your kids never has to be over the top.  (but totally can be too!). Just remember, you are in charge of how you want the holiday to look, and whatever you do will be what they remember as magical.
 My parents didn't do a ton on Valentine's Day for me, but I still remember the little gifts, or candy that set the day apart.
Spreading Love with Free Printable Kindness Cards
One thing I am going to start this year is using some simple cards and spread love to strangers.  I think that it can be REALLY easy in this day and age for holidays to seem like just an occasion for presents.
This year I whipped up these free printable kindness cards you can print out and hand give out with random acts of kindness!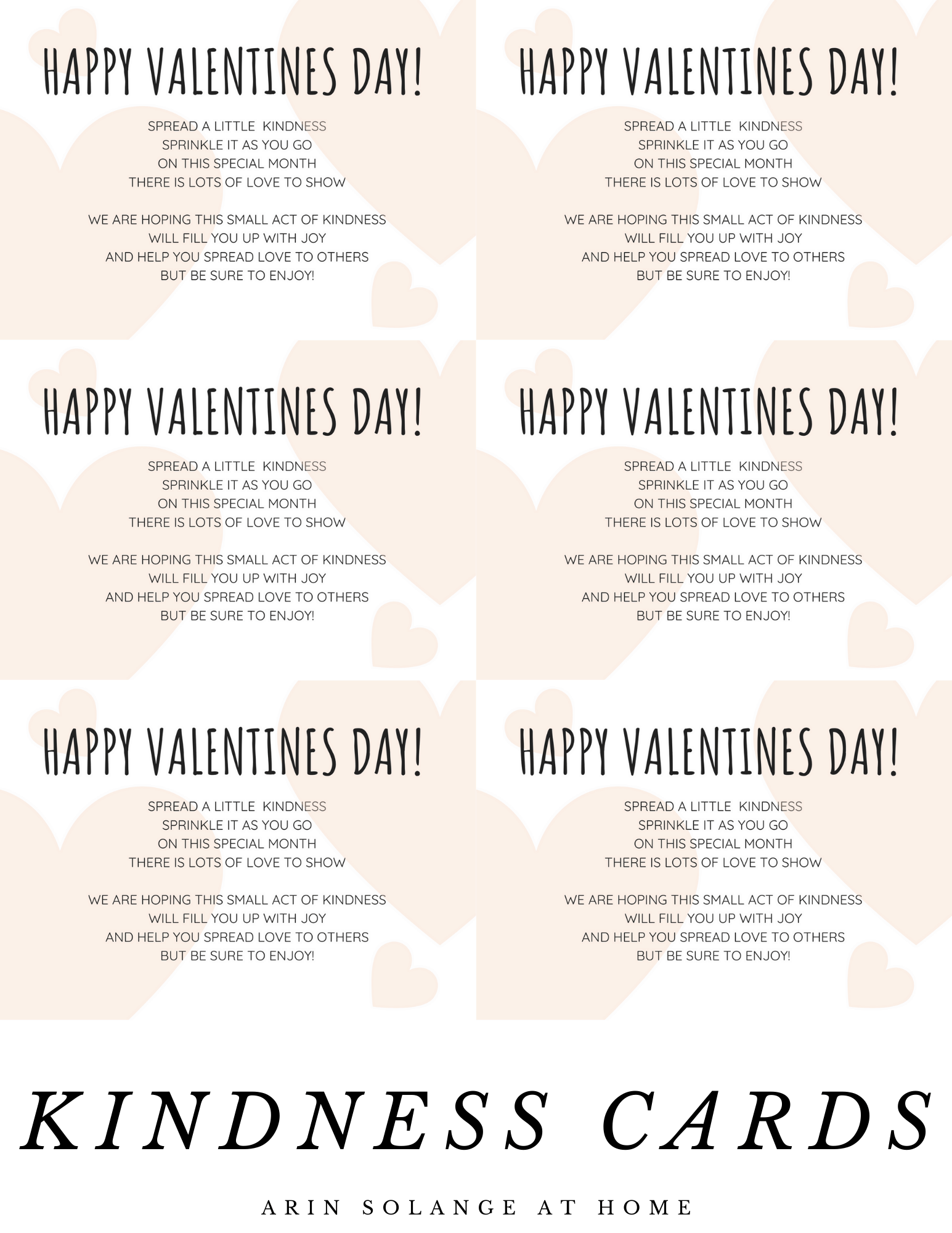 Some Ideas of How to use them:
Make cookies and deliver them to neighbors
Buy the person behind you coffee and hand this little kindness note to the person in the window to pass along.
Leave a generous tip
A small kind gift to bus driver/ garbage man/ and so on
tie them around drinks or snacks for delivery men
Buy groceries for family in need
There are MANY other great ways you can use these, but this is a great start that will hopefully help teach your kids that spreading love and kindness is much better than getting presents!
Cupid's Breakfast
One really fun idea to kick off Valentine's Day is to throw a cupids breakfast.  When I throw these fun breakfast's I normally use either paper plates that are per the theme, or replay recycled plates we have on hand that fit the colors I am going for.
Add some fun decor, or a banner, and some festive food and you are set.  Honestly anything out of the ordinary blows their minds.  For me sometimes its nothing more than bagged donuts and fruit, but when we can we get donuts from the store.
Starting their day off in this way gets them so excited for the magic of the day to come, and is such a fun 'non gift' way to share your love with your kids!
Love Lunch
Another great idea is if your kids are in school make their lunch special with a little note (if they can read).  Maybe everything is heart shaped with a treat they normally wouldn't ever get.   I also love to try to bring my kids lunch on those special days, but I don't know if every school allows for that.
Festive Dinner / Dessert/ Treat
Kids love anything festive.  Whether its heart shaped pizza, heart shaped sandwiches, or some festive desserts with their dinner they will feel loved.  I have a whole blog post sharing fun sweet treats of the day here that will make their day.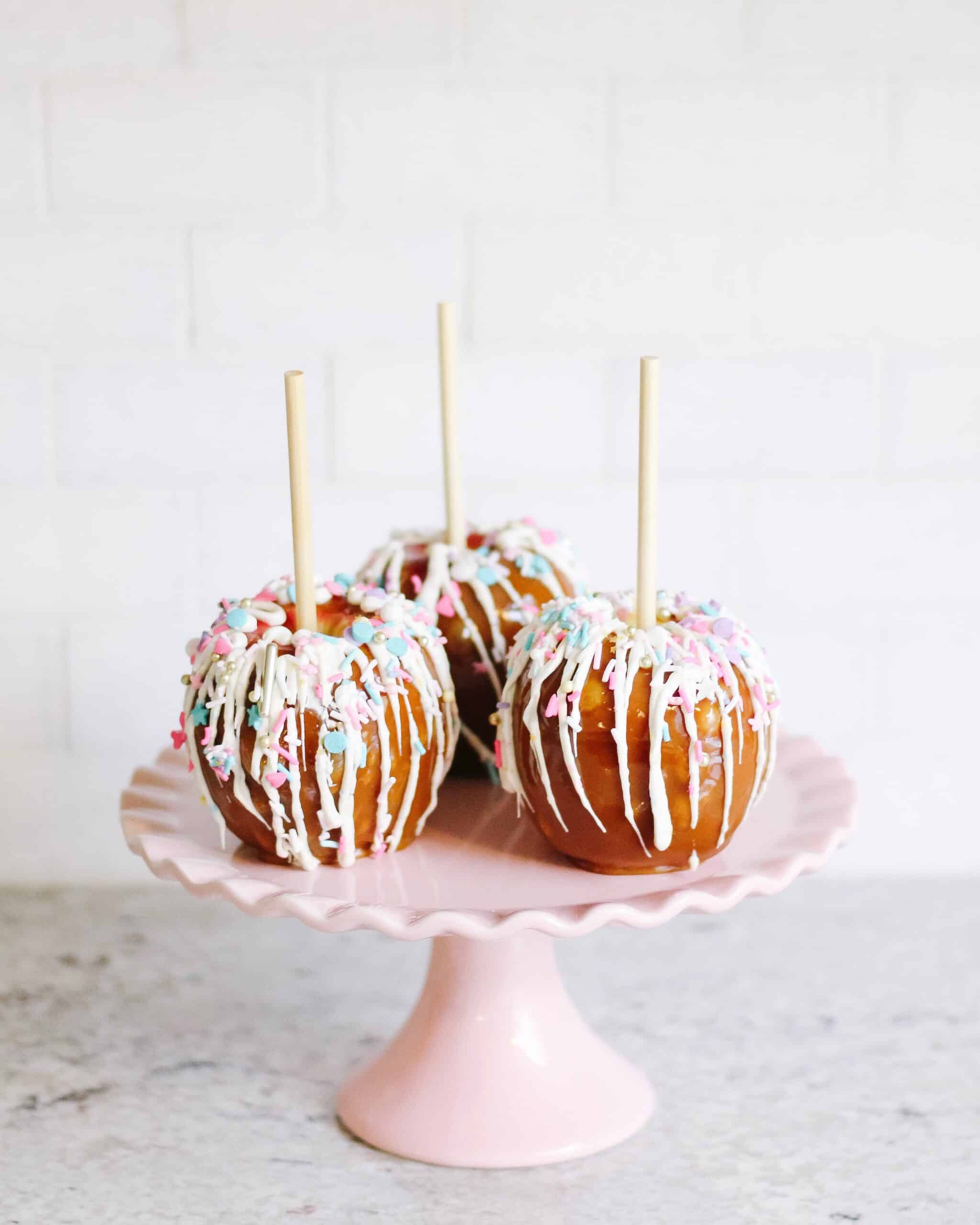 Get this caramel apple recipe here!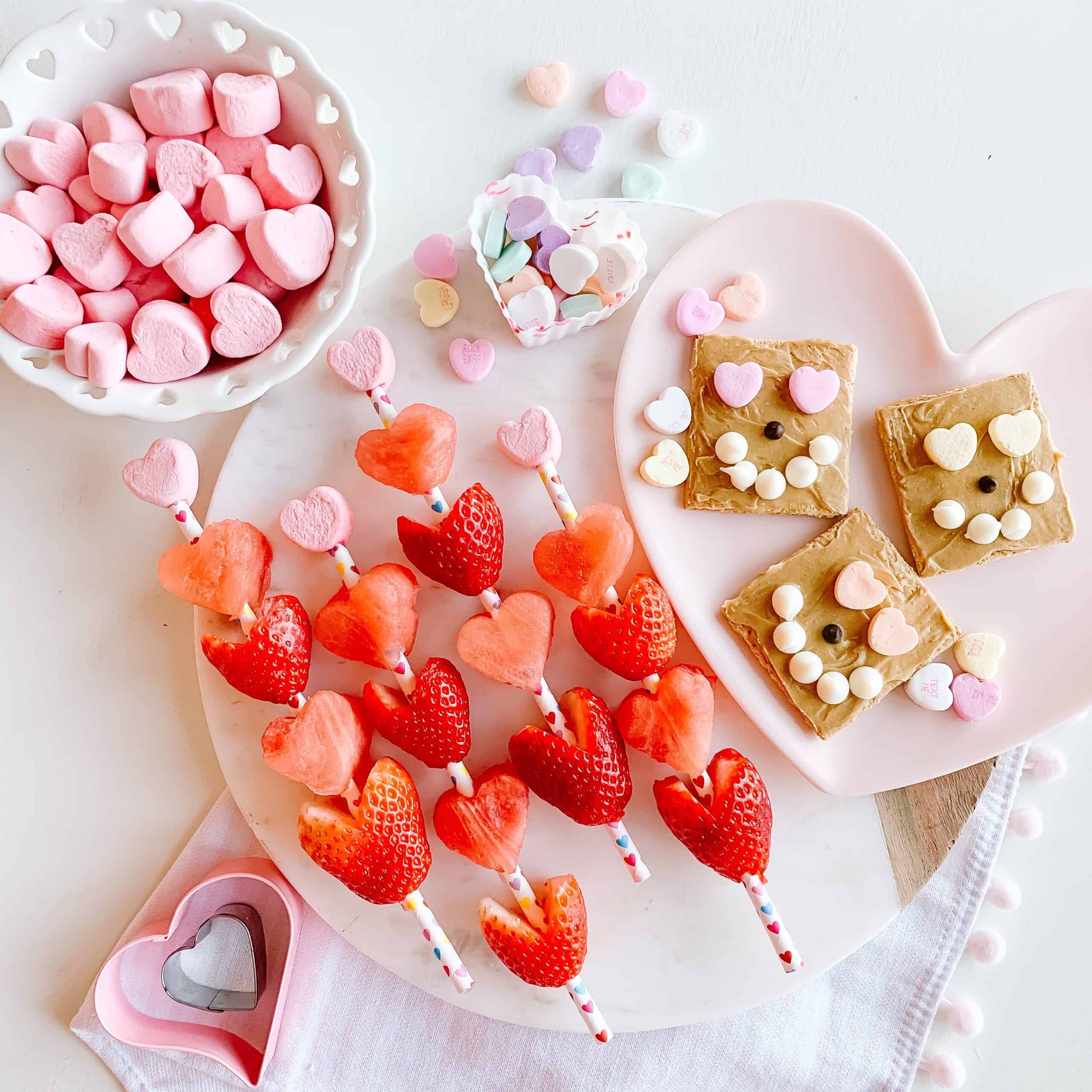 My sweet friend Julie made this for her kids and shared it on Instagram!  Check out her Instagram for more inspiration!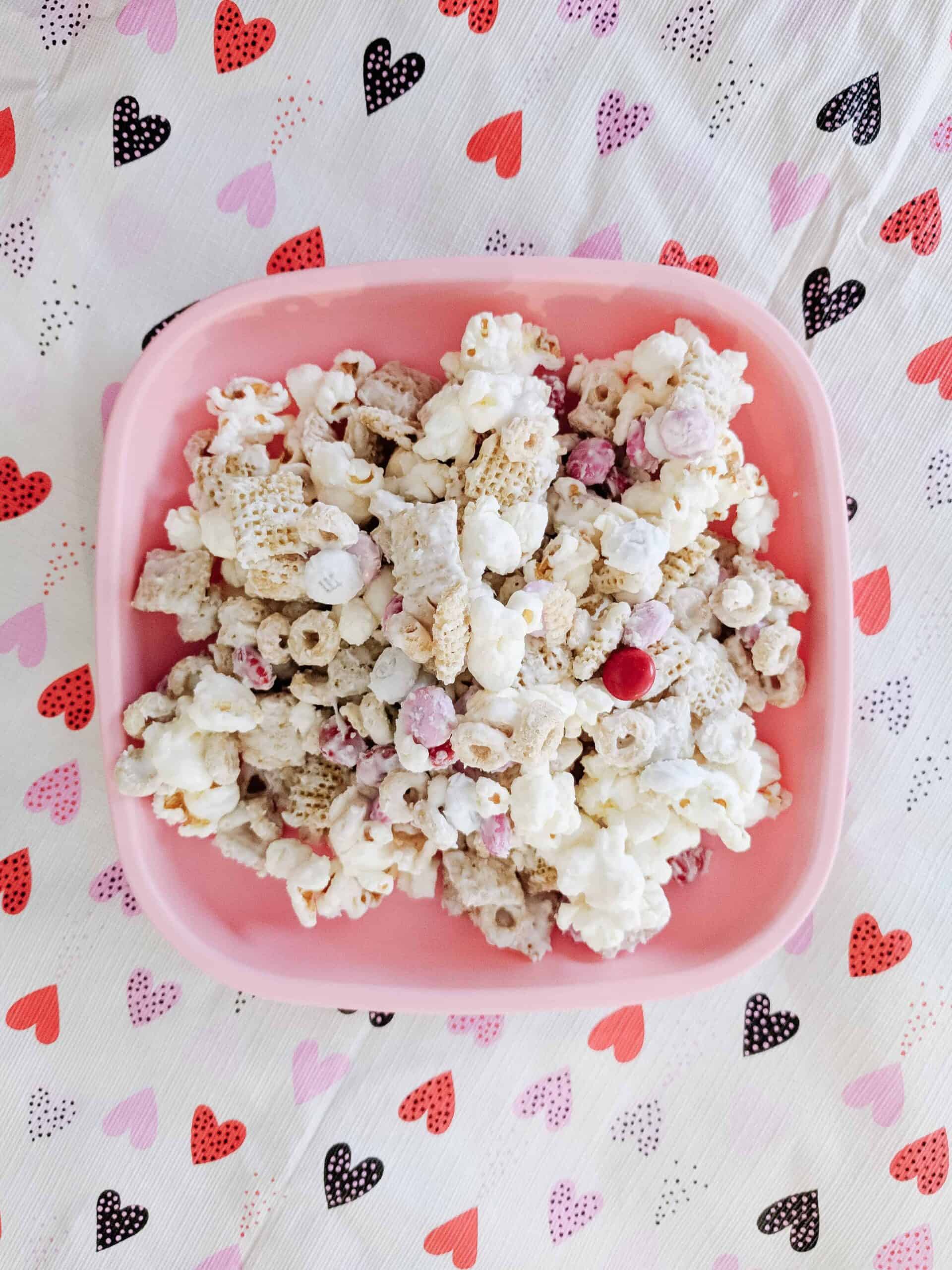 Love Baskets
Last but not least is the gifts.  I have always done a small gift for my kids each Valentine's Day, but never anything major.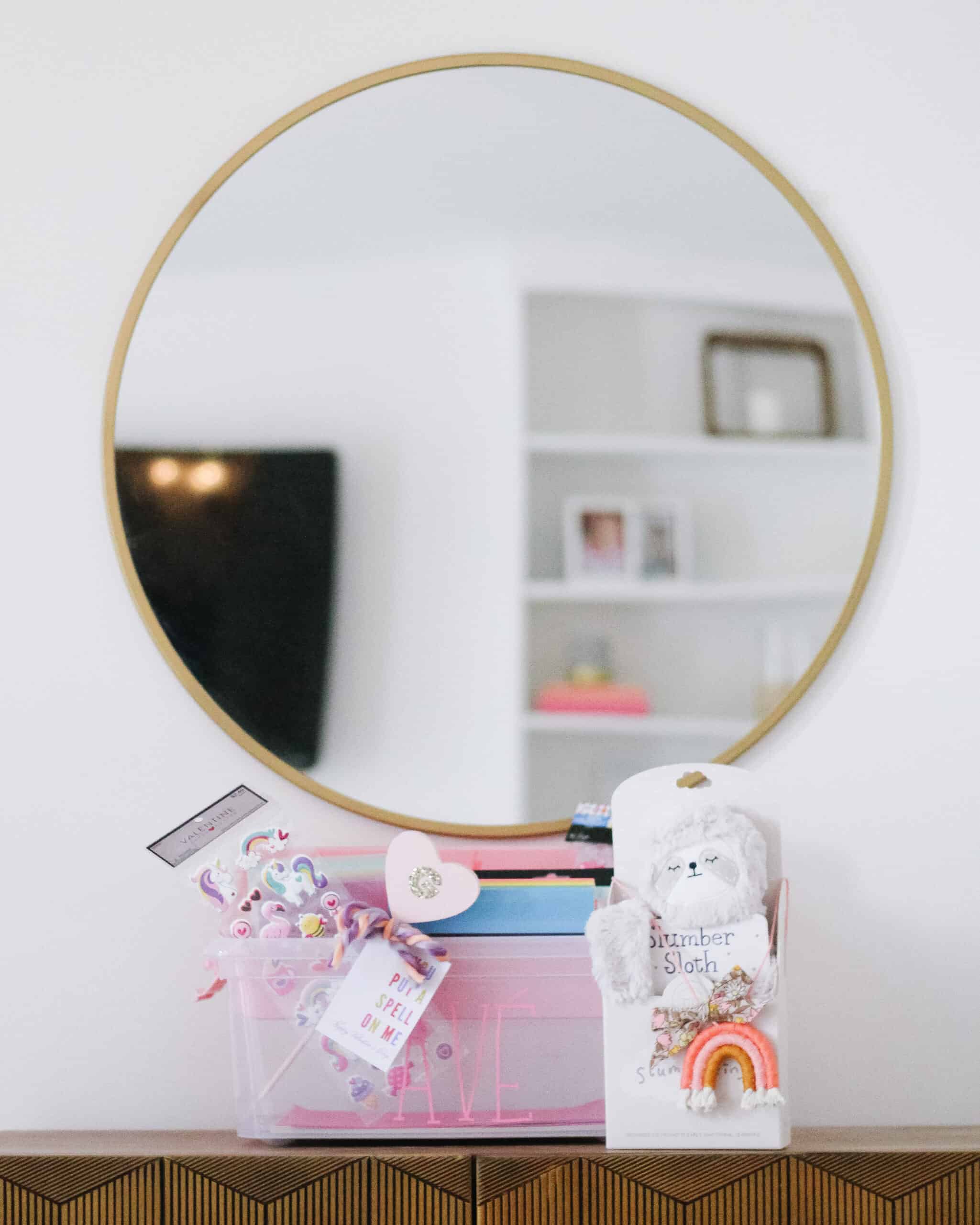 Maybe some candy and a blanket or stuffed animal.  I love to make it cute and get creative, but let's be honest – kids love toys and gifts and I think it can be such a sweet way to share your love with them.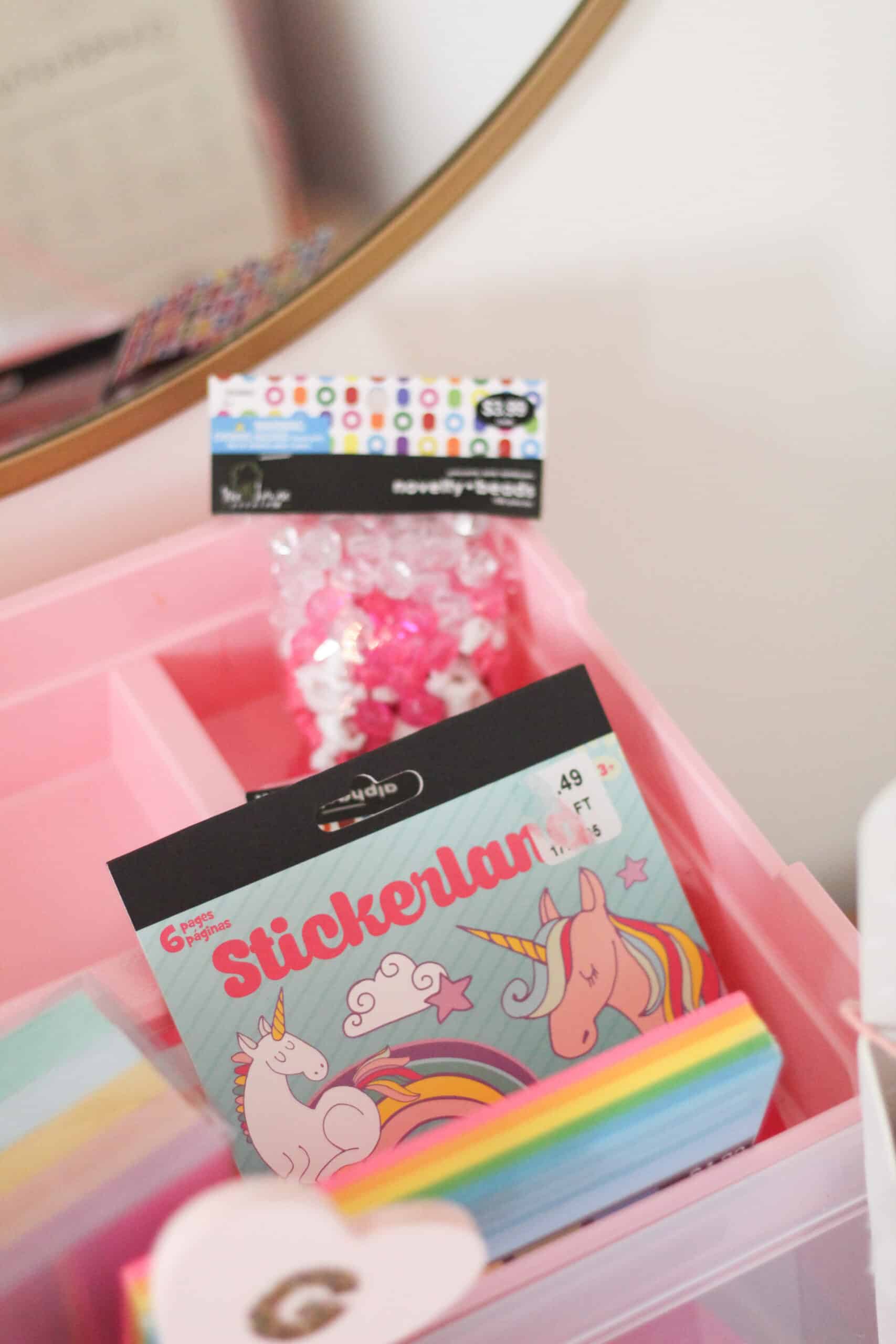 This year for my kids I am personally getting them each a new Slumberkins which is by far my favorite (and their favorite) stuffed animal brand.  They are the sweetest, softest animals with such an amazing mission.
They are all each also getting new goodies for their craft bins we did for Christmas.  New stickers, paper, crayons.  That kind of thing.  I love the idea of refilling things they use all the time, because I am not a good person with clutter, so for me that works great.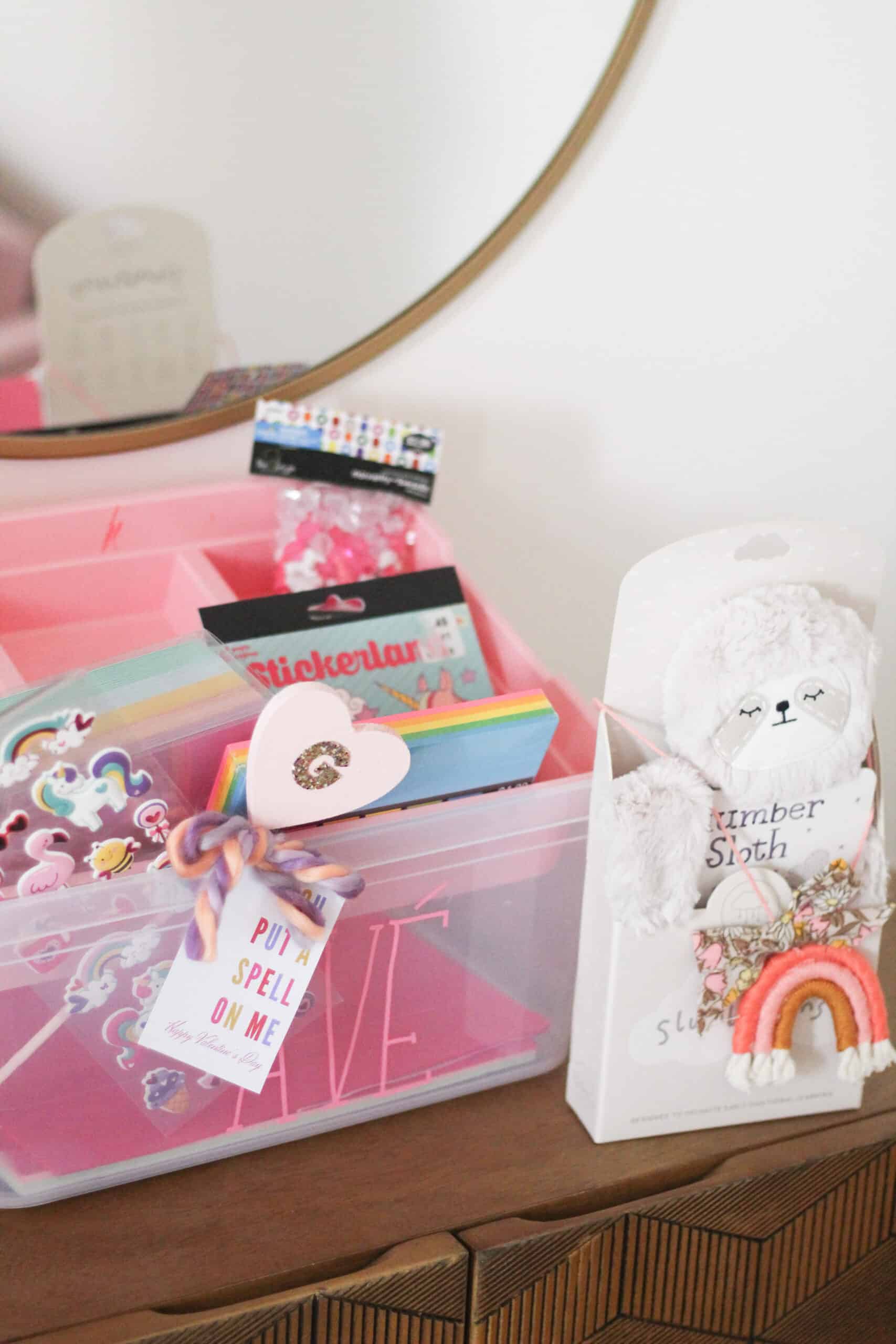 Avé is also getting this cute necklace from Knot and Sonder that she will flip over!!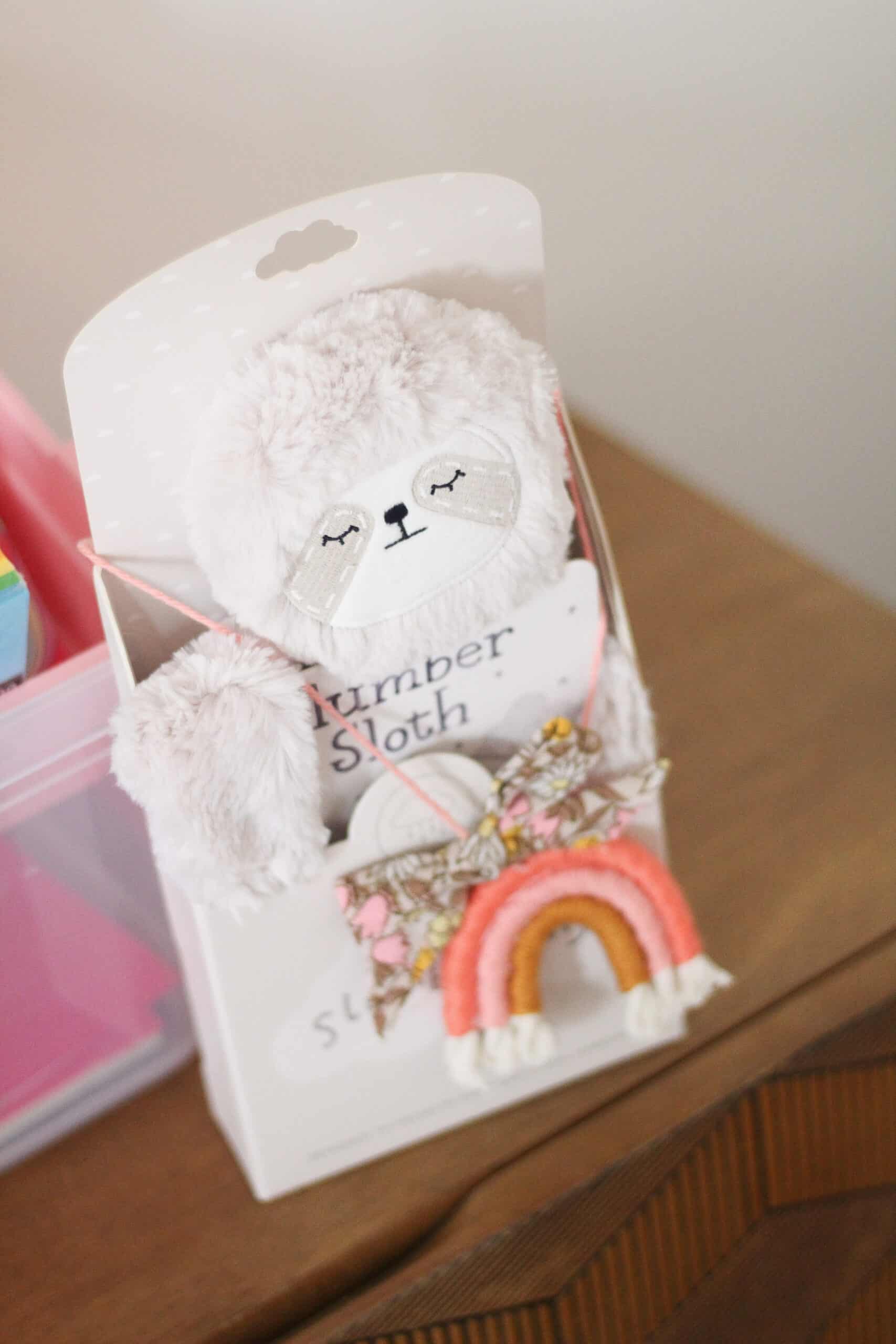 I am going to share some of my other favorite ideas for Valentine's Day gifts below.  To shop this image just click the image on the item you are interested in.
Hopefully this blog post gave you lots of fun ideas for celebrating Valentine's Day with your kids.  Remember that the day is about love.  Receiving it and giving it.  You can teach them that its about more than presents.
Using the free printable kindness cards is such an easy way to make it bigger than them. But also, I get it – kinds are kids.  They will only be kids once.  So while you are spreading love and kindness with others, you can continue to spread it to them with some of these other fun ways too!
Make the holiday what you want it to be in your home, and remember to enjoy it yourself too!
Pin The Photo Below for Later