I equal parts can't believe we are on the last week of 6 Bags for 6 Weeks, and am so READY to be done haha. I have been asked quite a few times along this journey, what my organizing tips are or keeping your house tidy, so you don't go back to the previous state.
This post will aim to give you all those tips, and the tools I use to keep your house clutter free!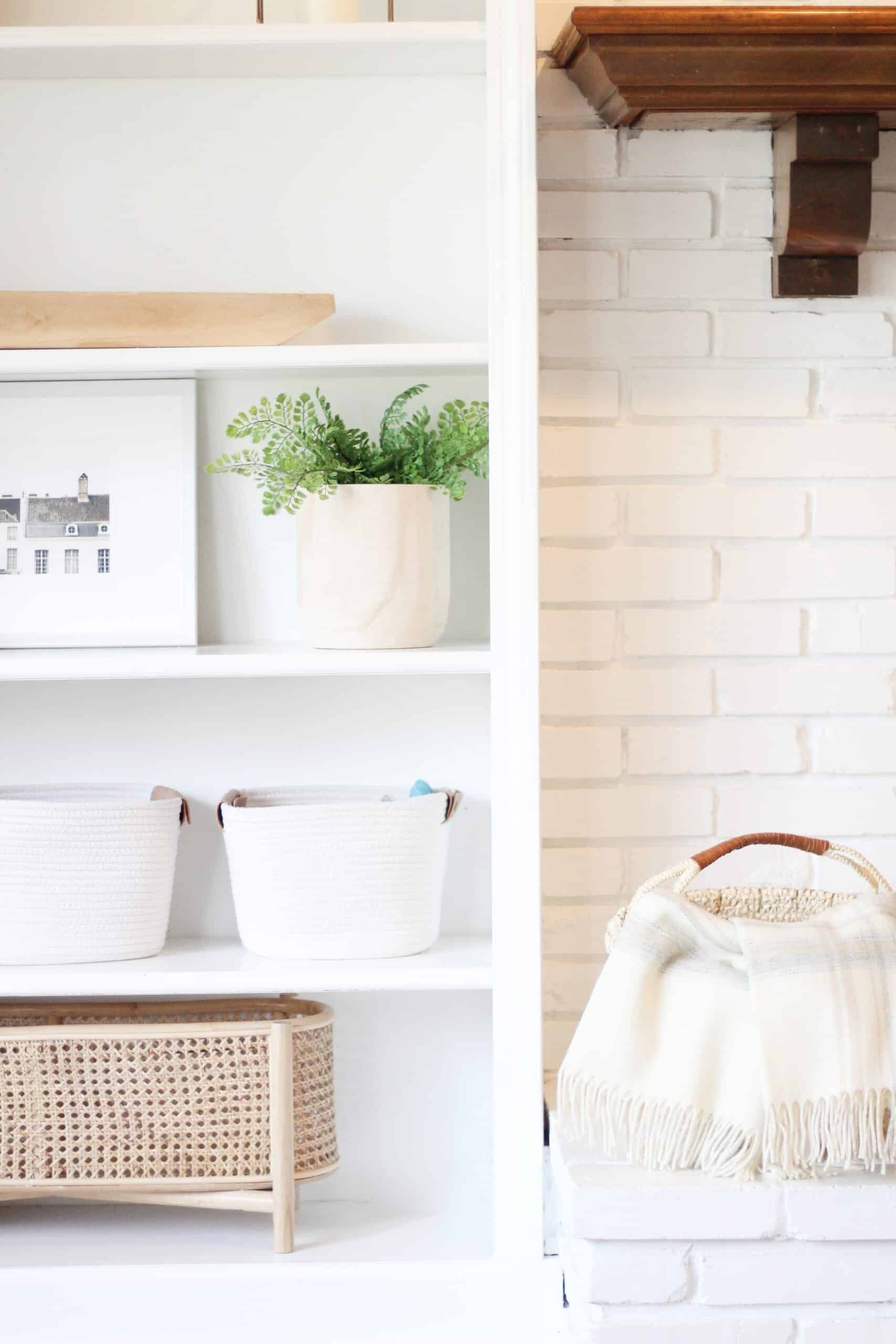 This post may contain affiliate links
6 Bags for 6 Weeks
Before I get into the organizing tips, I want to bring you up to speed incase you're scratching your head at the term '6 bags for 6 weeks'. My friend Jen and I designed a home declutter challenge that will allow you to organize your home, room by room and space by space.
The goal is that in 6 weeks you will have gotten rid of 36 bags of clutter at a minimum!
If you haven't yet started the challenge, be sure to grab your free documents below, and dive right in!
Grab your 6 bags for 6 weeks documents HERE!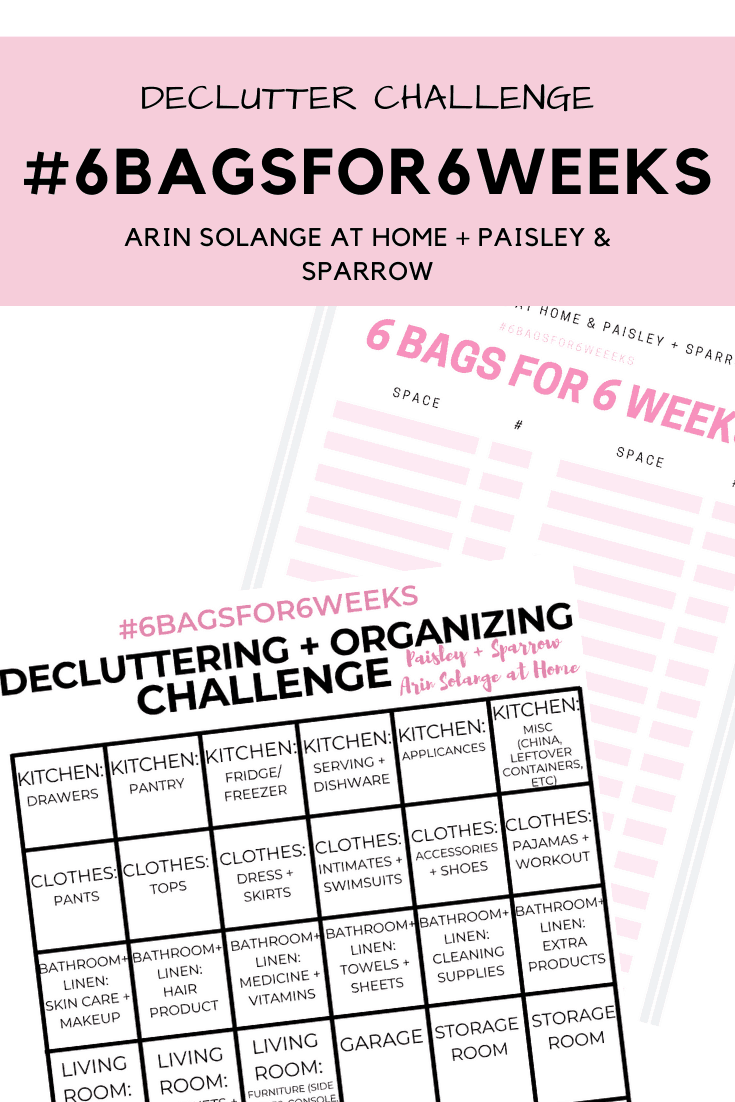 Partner and Giveaway
This week we have teamed up with Christina! If you don't follow her on Instagram, or on her blog – Christina on the Daily you are missing out. She has amazing home and personal style, and is such a sweet, open mama sharing her home and heart with her readers and followers.
We are giving away a Faribault quilt this week, and I can't wait for one of you to have an amazing new blanket to decorate with!
And because you know Jen has a great post every week – she is walking you through organizing her office!!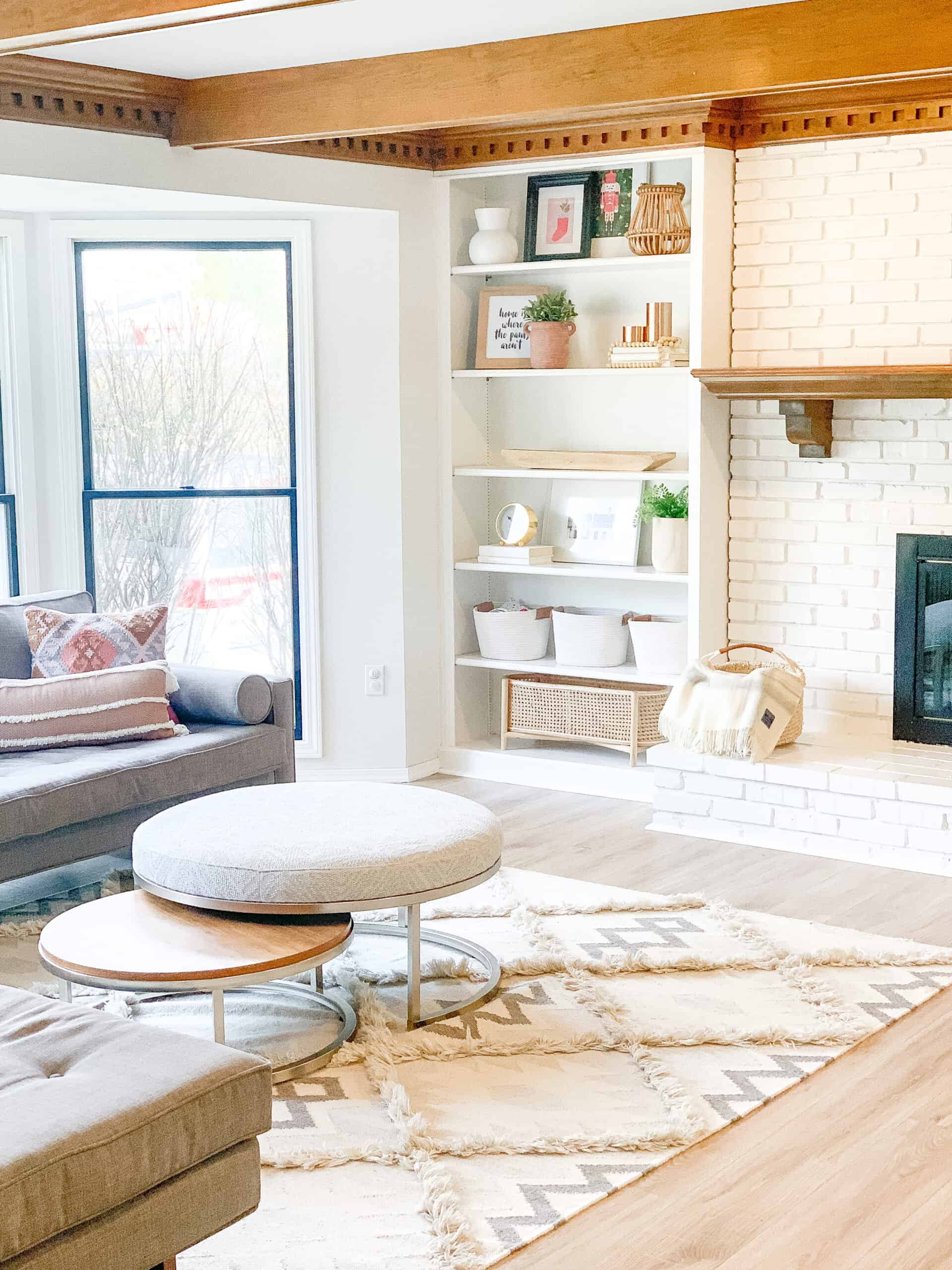 Organizing Tips for a Tidy Home
I am going to share with you 10 tips that will help get and keep your home organized moving forward from this challenge. There is nothing worse than organizing your home only to feel like weeks later it is already a mess again.
I will tell you – life will mean that it isn't going to stay perfect. There is and will be some maintenance required for things to get messy and unorganized.
10 Organizing Tips
Okay I know you all will hate me for saying it, but it is a reality – put things back where they belong when you are done with them. If you take the extra 3 seconds at that time it will save you a huge headache later.
Have systems in place – if you have stairs, one of my biggest tips is to have a basket, or baskets that stay on the steps (like this one) that hold items that need to go upstairs later. I know that for me with little ones, sometimes moving from floor to floor during the day is not always possible.
Designate a day of the week for general maintaince – for me I keep a Sunday checklist and run through it quickly each week. Things like emptying that basket are on the list and allow me to keep things much more organized. Anything that needs to be done weekly might be helpful to be put on a list.
Have a place for everything. If during this project you found that you didn't have a place for something, find one or make one. Otherwise that item, or those items, will be a constant source of struggle for you!
Keep a donation box – if you have a storage room, or maybe in a closet, keep a bin or box that you can easily throw items in that are ready to be donated. Personally, we keep 1 large box in our storage room. When the box is full we load it in the car and drop it off at a donation center.
On that note – if you choose not to use something because you don't like it – your taste will likely not change. Whether its clothing, or a piece of holiday decor, don't sit on it. The joys of having that donation bin is you can instantly move the item to donation and not wait until you feel you need to do a huge purge.
1 in 1 out – this rule doesn't work for everything, but it certainly does for A LOT. If you got new tennis shoes because your old ones were worn out – donate the old. With kids and toys/stuffed animals definitly do a purge around holidays and birthdays. My kids also generally know that if they choose a larger toy on an outing with Grandma or something, they will have to choose one to donate later. Follow this rule in all areas of your home and things will work much better!
If they don't sell quickly donate them – if you are like me, you might like to sell some of your items. If an item makes it to the sell pile it doesn't come back into circulation if it doesn't sell. I either A: choose to donate it with the rest of my stuff, or B: find a close friend to give it to. Sometimes it hurts just a little to know the $80 shoes will be resold for $3, so instead I will find a friend who will be excited to own them! Don't keep them just because – if you didn't want them, they will just take up space and not get used!
Keep your home tidy DAILY – Make your bed in the morning, put away all toys and do all dishes at night, and just keep up with general tidiness. I find when I let that slide everything else slides with it. I know some people will say "I am not a tidy or organized person" which is probably slightly true for some people, but understand it is to some degree a learned behavior too.
Finish one thing before you move to the next – Again, I know this is sort of a DUH thing, but honestly it will make a huge difference. If you are decluttering in the future, fixate on one room or task first. If you are doing a project, do that project, start to finish. Get rid of or store the other stuff properly, and fully wash your hands of it before you move on.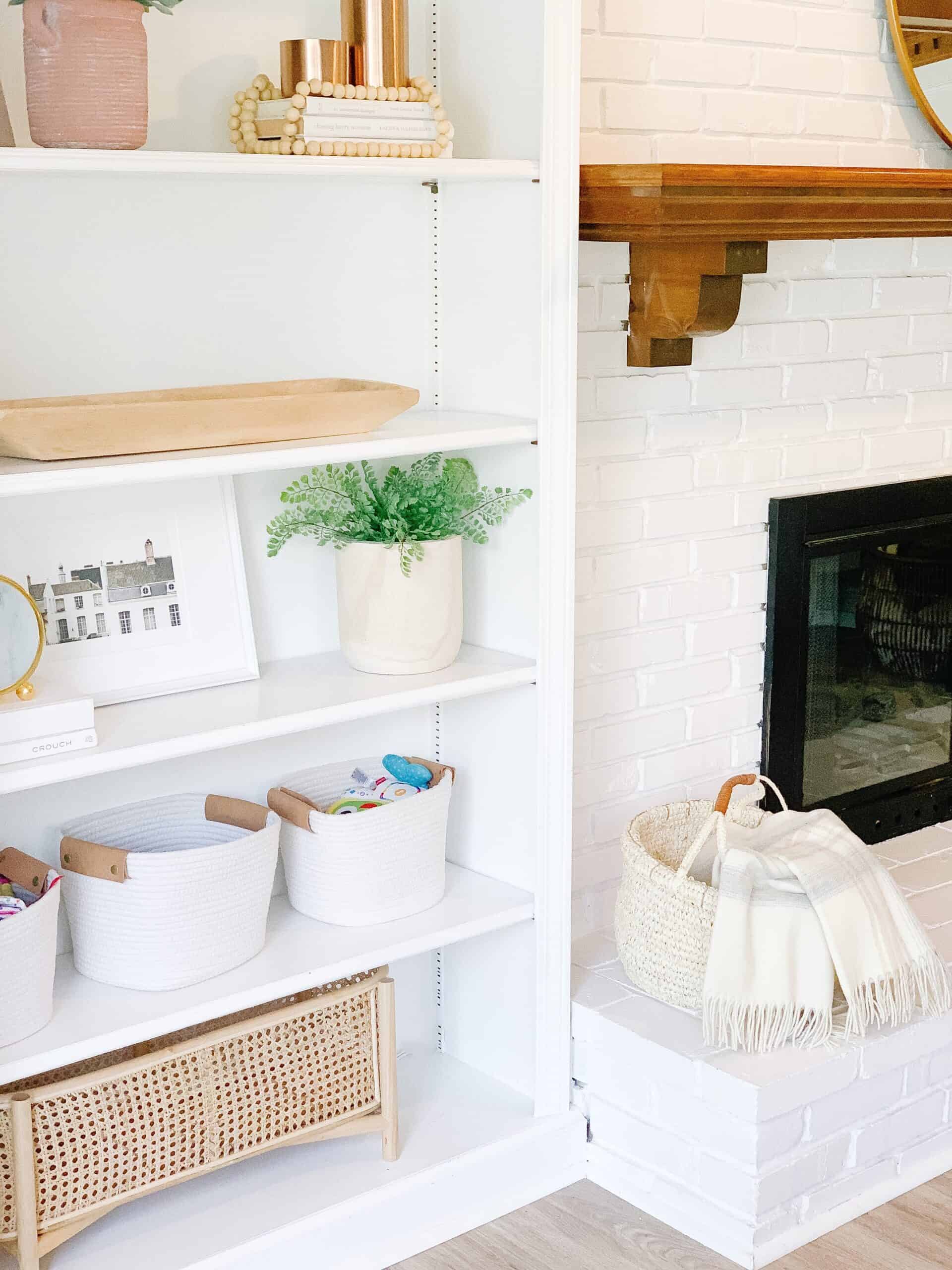 Absolute Favorite Organization Items
On the note of keeping things organized, I am going to share my absolute favorite items, and how I use them. I truly think having a few great items in the right place, with the right tools can make a world of difference.
Remember that none of these items will just solve all your problems. To some degree, you have to follow the process and the rules above to make them work well, but also following the rules above without some of the right items won't help you either!
Hopefully you are able to utilize some of these items, and these organizing tips for keeping a tidy home are super helpful for you! If you have any questions leave them in the comments below or DM me on Instagram (@arinsolange).
Pin the Picture Below for Later