I had hoped to have the last 2 Valentines up for you all sooner than this, but thanks to getting sick am behind – as always. Today I wanted to share my DIY heart wand Valentines I made for Ave's preschool class!
This post contains affiliate links
When it comes to Valentine's for my kids and their classmates I try my best to do non candy on the years where I have time. I am not anti candy AT ALL, but my kids, especially Jack, get so crazy from too much sugar, so love to mix some non candy options in.
So far this year I have done DIY Pokeball keychains for Jacks class boys and DIY Ice Cream cone keychains for the girls in his class. (first grade). I am working on finishing the Superhero Valentines for the preschool boys, but also did some super cute heart wand's for the girls in her class.
Pokeballs | Ice Cream Cones | Super Heroes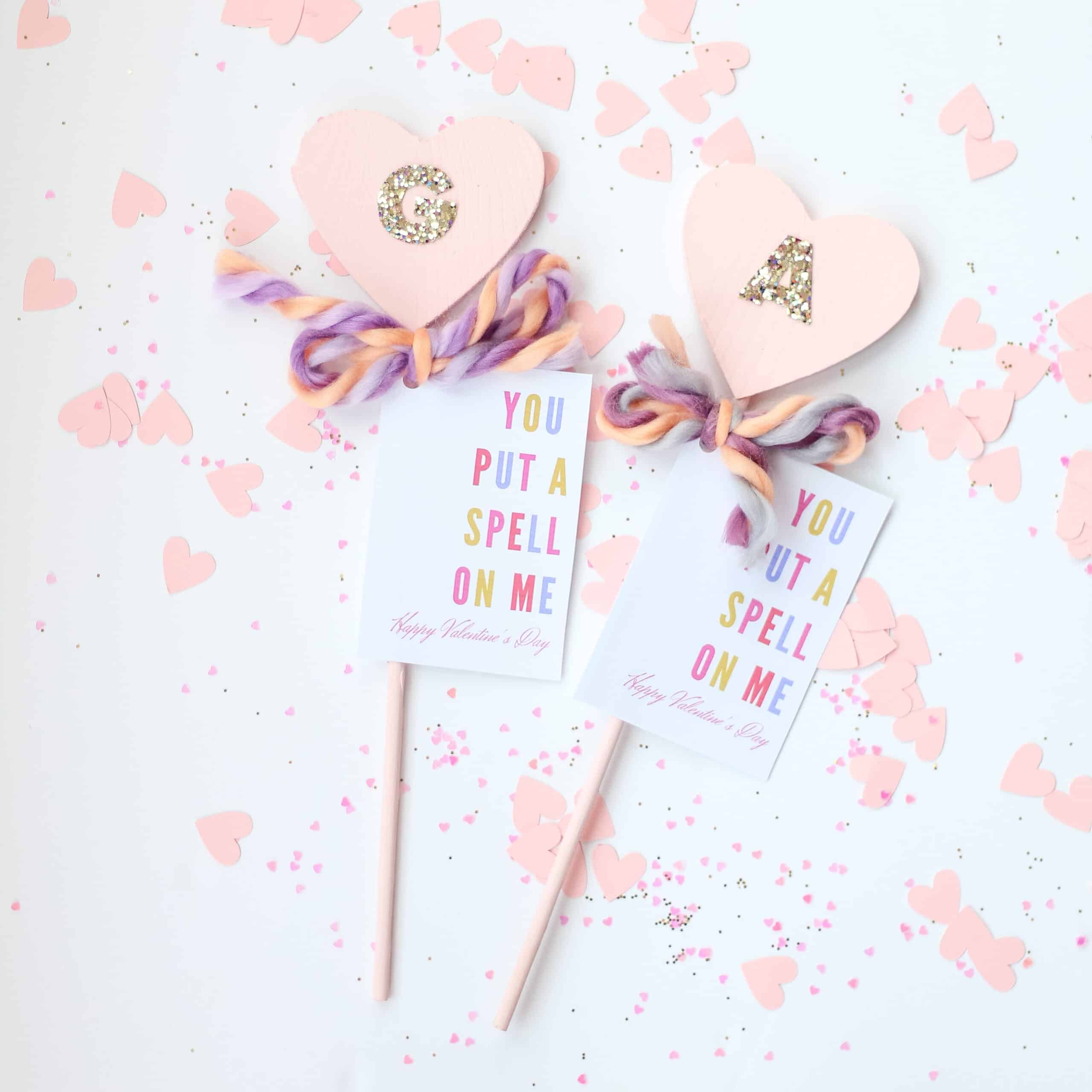 DIY Heart Wand Valentines
This is not a huge DIY – more or less its just doctoring up the adorable option that Hobby Lobby had!
I will link to the supplies in the closest version from Amazon as well because I know Hobby Lobby is not always convenient for everyone, and some of them have already been sold out on the wands!
Supplies:
Wood heart wands – like I said, I got mine at Hobby Lobby, but you could DIY a quick option by attaching these hearts to these dowels.
Light pink craft paint – or whatever color you want them to be
Paint Brush
Letter Stickers – I got Glittery ones from Hobby Lobby that I am mildly obsessed with, but loved these on Amazon as well!
Yarn
To make them you literally just need to paint your wands then add the sticker. But to make them a Valentine you need the fun Valentine to go with, and I have got you covered in that regard!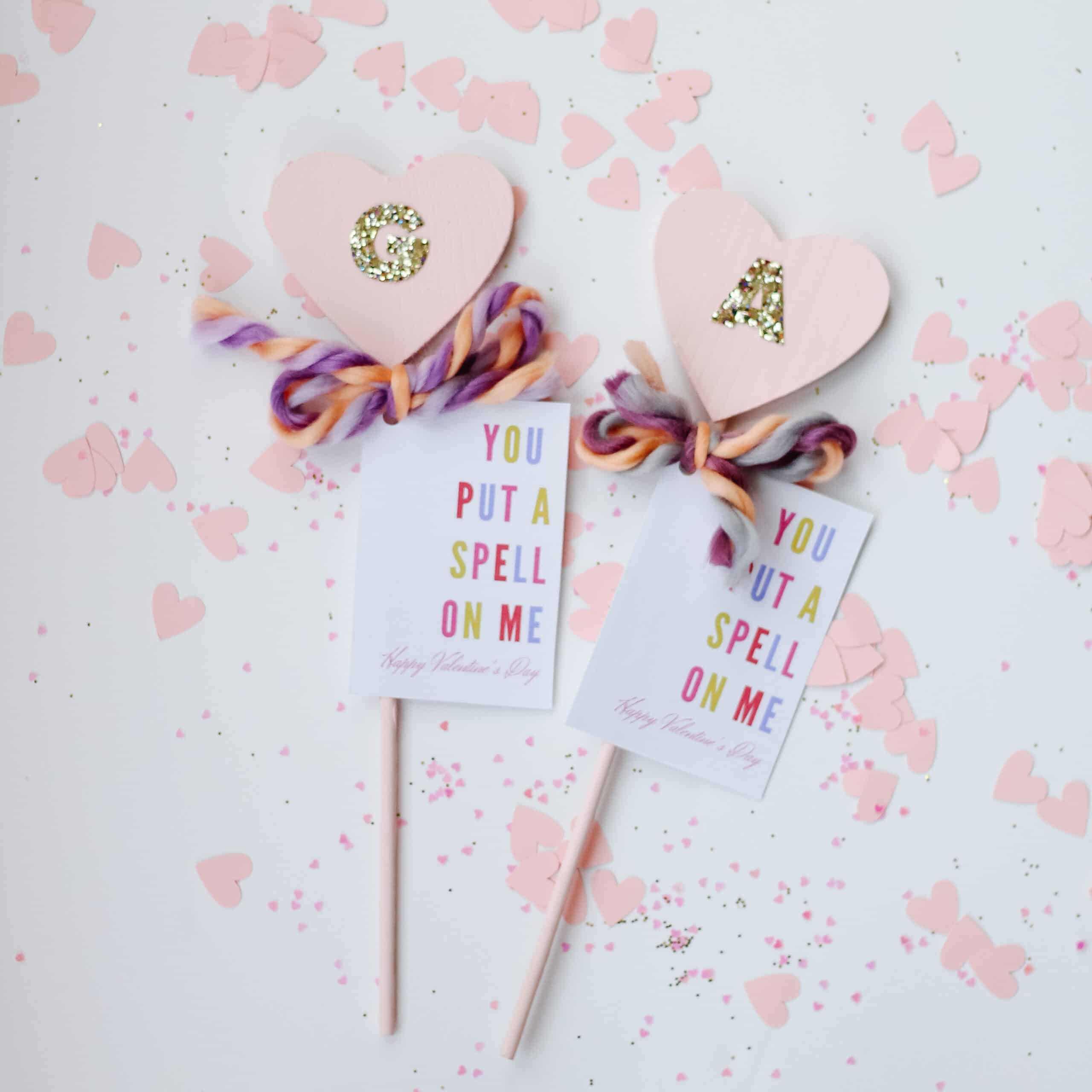 Free Printable Wand Valentine
I created some free printable Valentines to go along with these cute little wands that you can hole punch and tie to your wand with a cute piece of yarn! Avé LOVED the end result, and I think she will actually play with it.
Free Printable Wand Valentines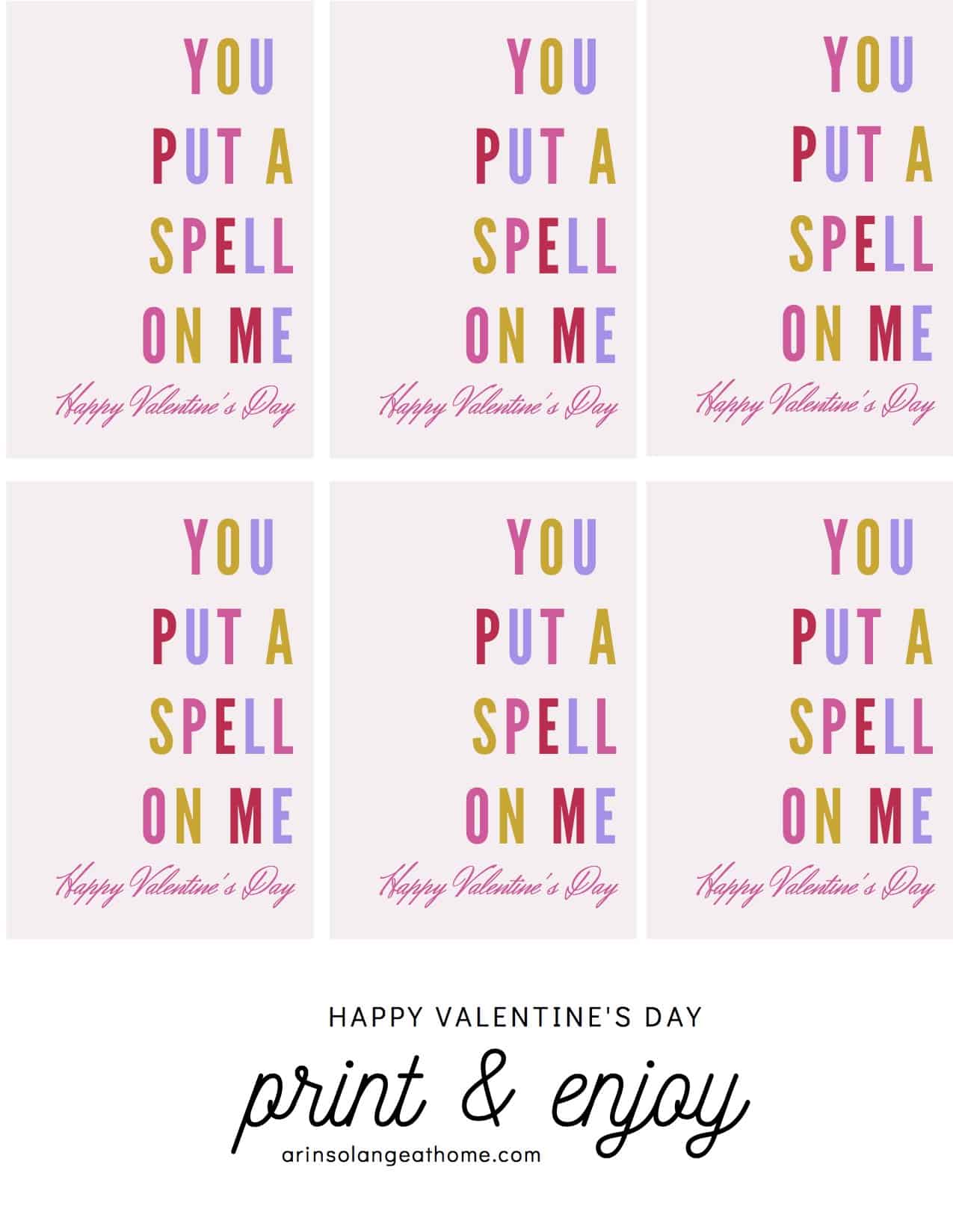 If you have any questions, feel free to leave me a comment, and hopefully you enjoy these fun, easy heart wand Valentines!
Pin the Photo Below for Later