If you have been following along with my blog and social for very long then you know that there are few things I love more than a well organized home. After a year of complete disarray with a massive renovation, 2022 is the year we are working hard to getting back to organization in this house, and I want to help you all too. I have created some free printable pantry labels + extras for your linen closet and other such places that will hopefully help you feel organized and ready to take on the world!
This post may contain affiliate links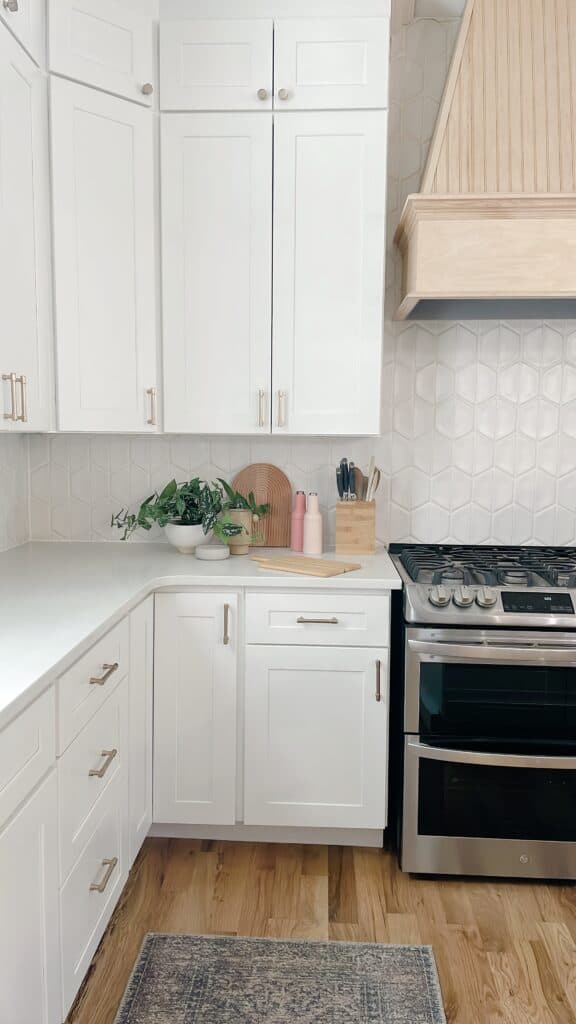 Free Printable Pantry Labels
Last year when we moved into our house I knew I wanted our spices and baking supplies in well labeled jars that were pretty enough to leave out. Our current pantry is sort of a walk in/exposed look and that called for a pretty space.
Now fast forward a year and I have been working on really organizing deeper and making sure everything functions as well as our pantry, so that has meant lots of labeling.
When I shared our organized house this year one of the number one questions was where I got the labels in several spaces, and the truth is that in most cases I just made an easy printable or my cricut.
I wanted to make sure that my bins and containers around my house were all cohesive, so to create new printable labels, and figured I would offer them to you as well.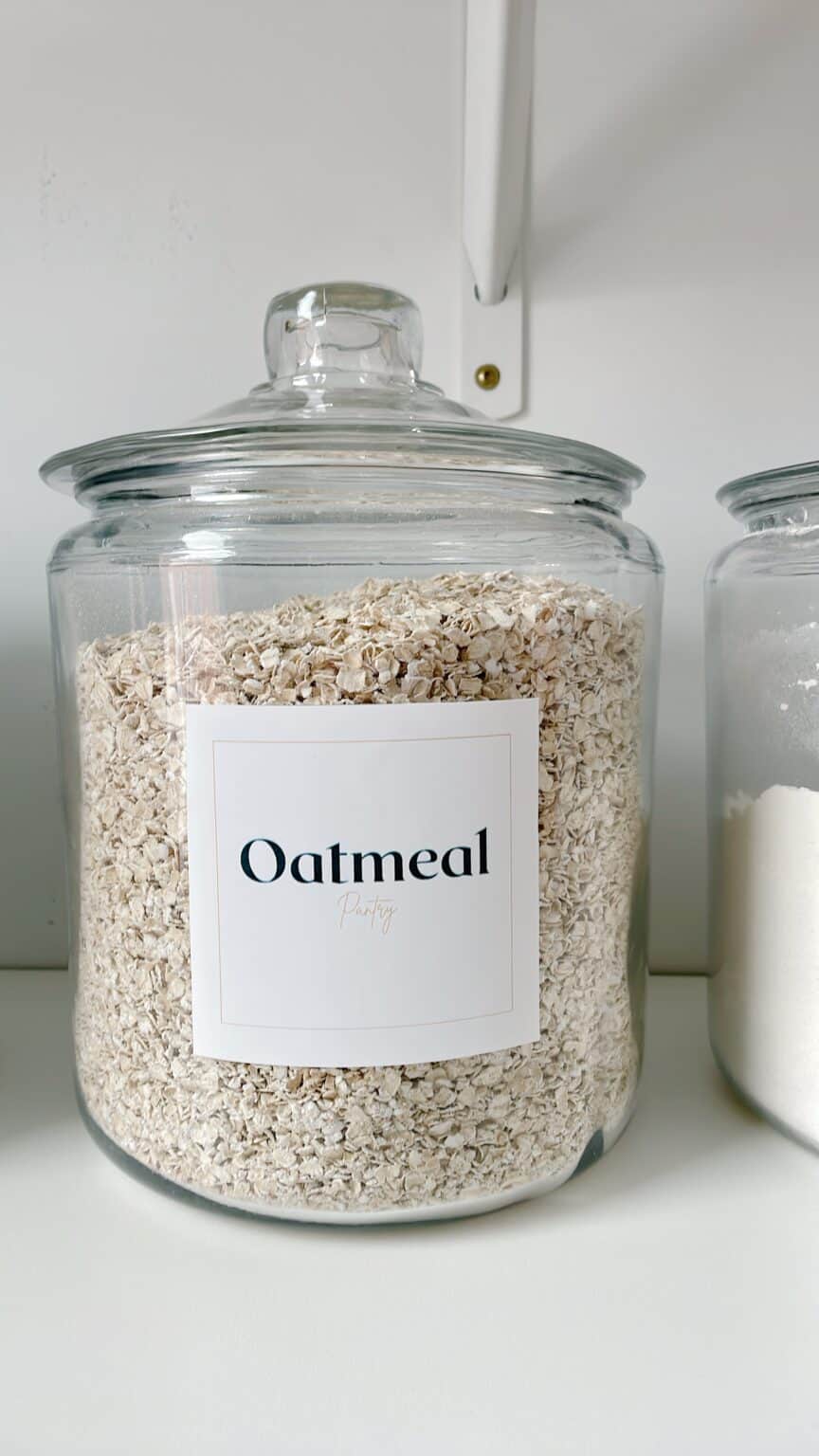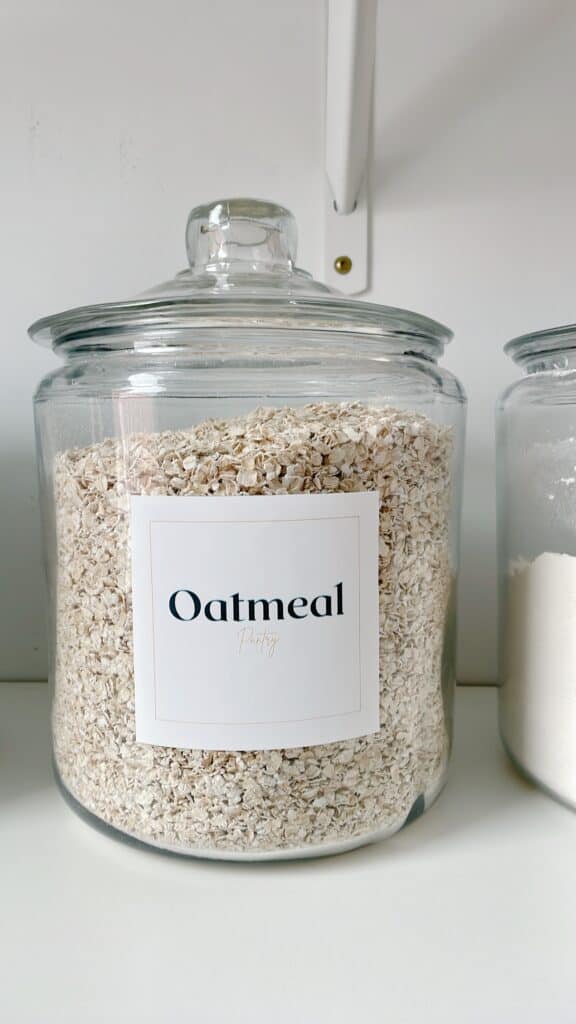 Getting Organized and Ready for Labels
Now as great as free printable labels are – getting organized before using them will be super important. I am VERY big on everything having a place, and labeling goes hand in hand with that.
You are not super likely to put things away in a bin or basket with a label for something else.
Below are some of my favorite organization posts that will help you get things ready for organizing. I am also linking to a 30 day declutter challenge that will help you purge and organize your entire house in 30 days.
Pantry and Fridge Organization | Linen Closet Organization | DIY Linen Closet Shelves | Declutter Challenge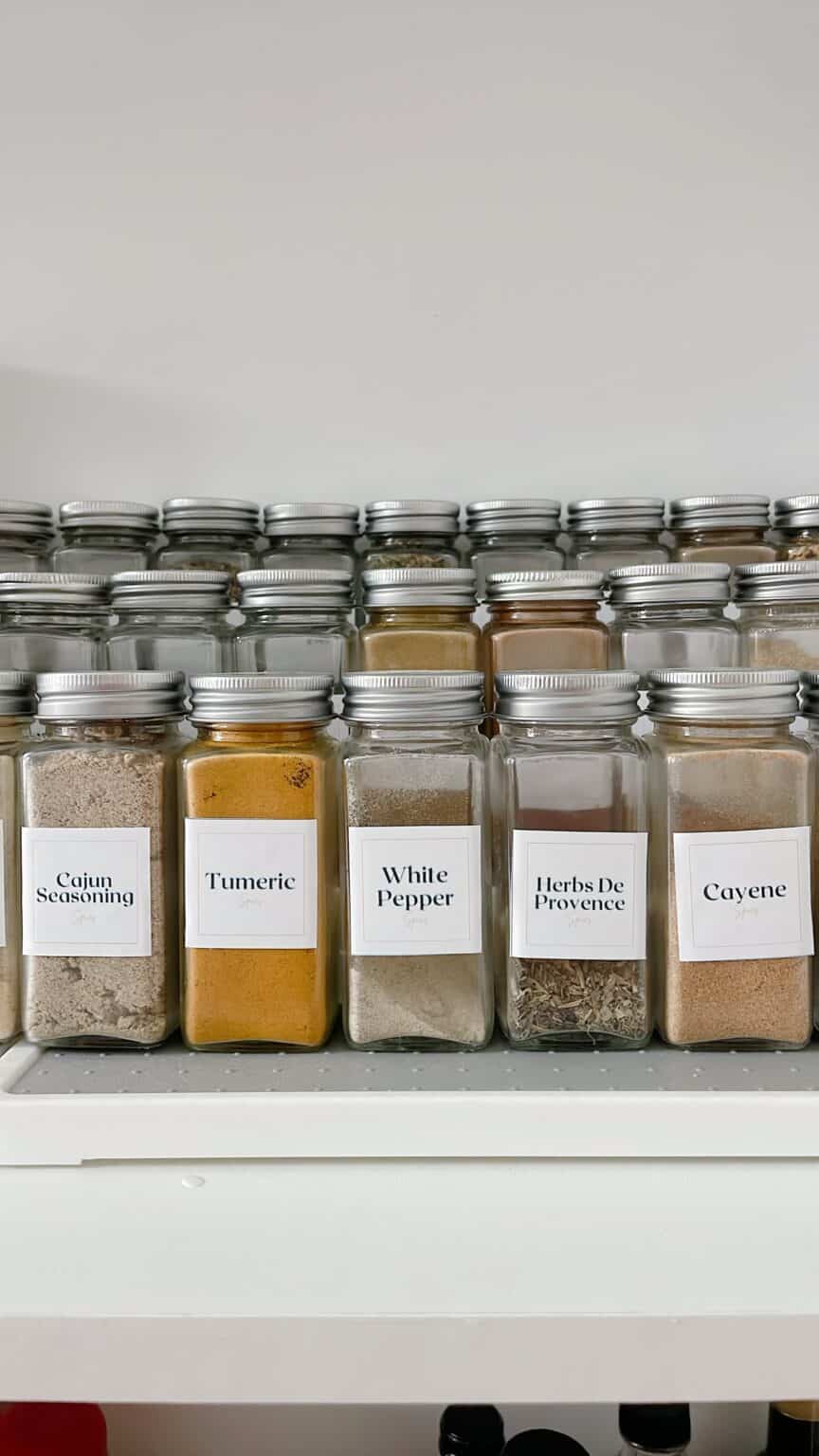 What to Print your Free Printable Pantry Labels On
Before you download and print your labels you are going to need some kind of sticker paper. I have used 3 different options, and landed on a specific choice this time, but will share two great options below.
This Printable sticker paper is really easy to print on in your home printer. The stickers are easily repositioned and come in several sheens. I went with a matte sheen but it is still a but of a sticker feel instead of paper. I personally chose to use this because I thought it was the best look with value.
Clear Sticker Paper – if you would rather have clear I have also used this paper. These free printable pantry labels could be printed on clear paper as well if you would rather that.
The Bins and Containers I used
Below are my favorite bins and containers that I personally used and labeled with these labels. many or most of these labels would work great on lots of other containers as well, but if you want the 'perfect fit' use the ones linked below!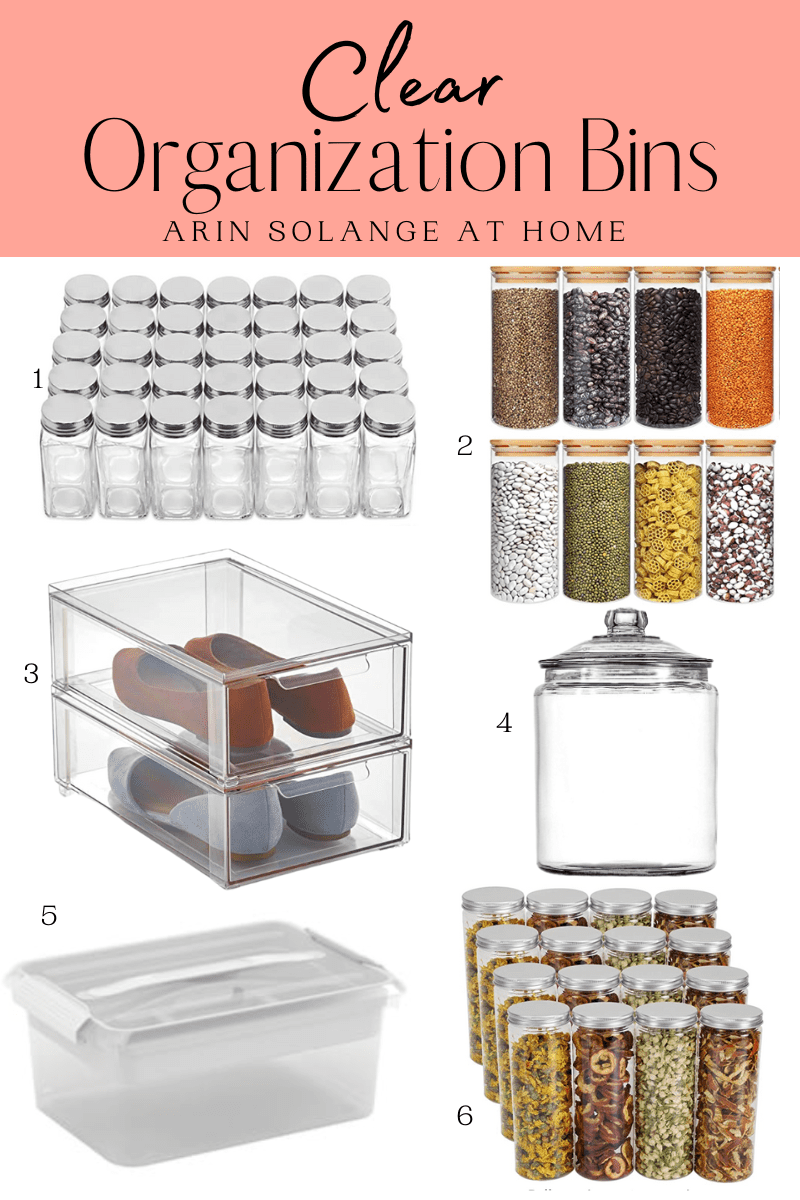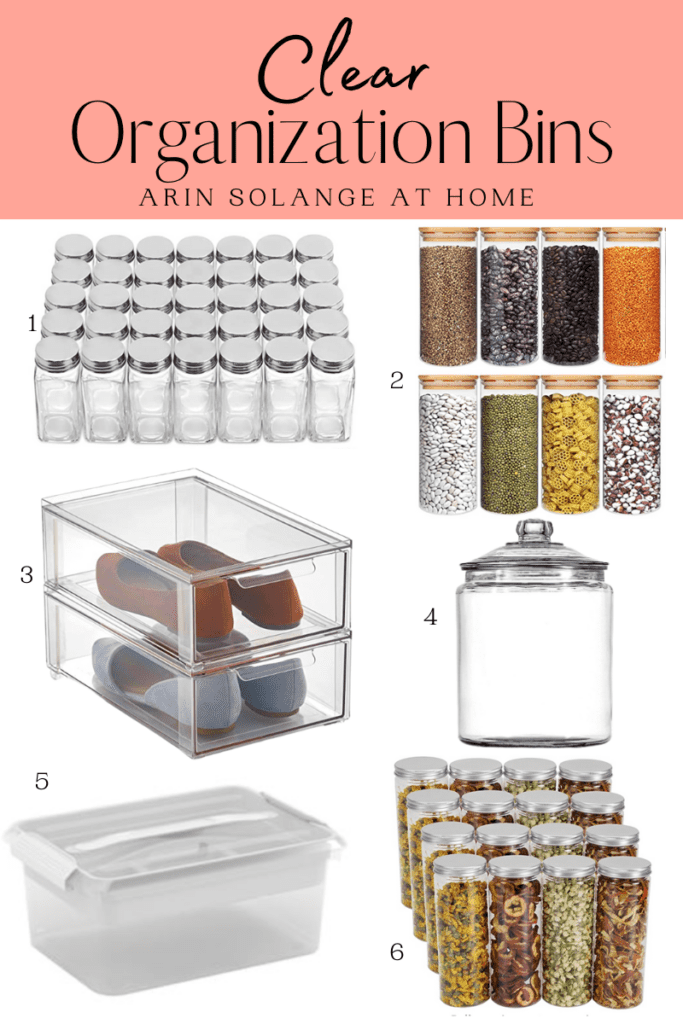 Shop Bins and Containers Below
Okay now onto why you are here!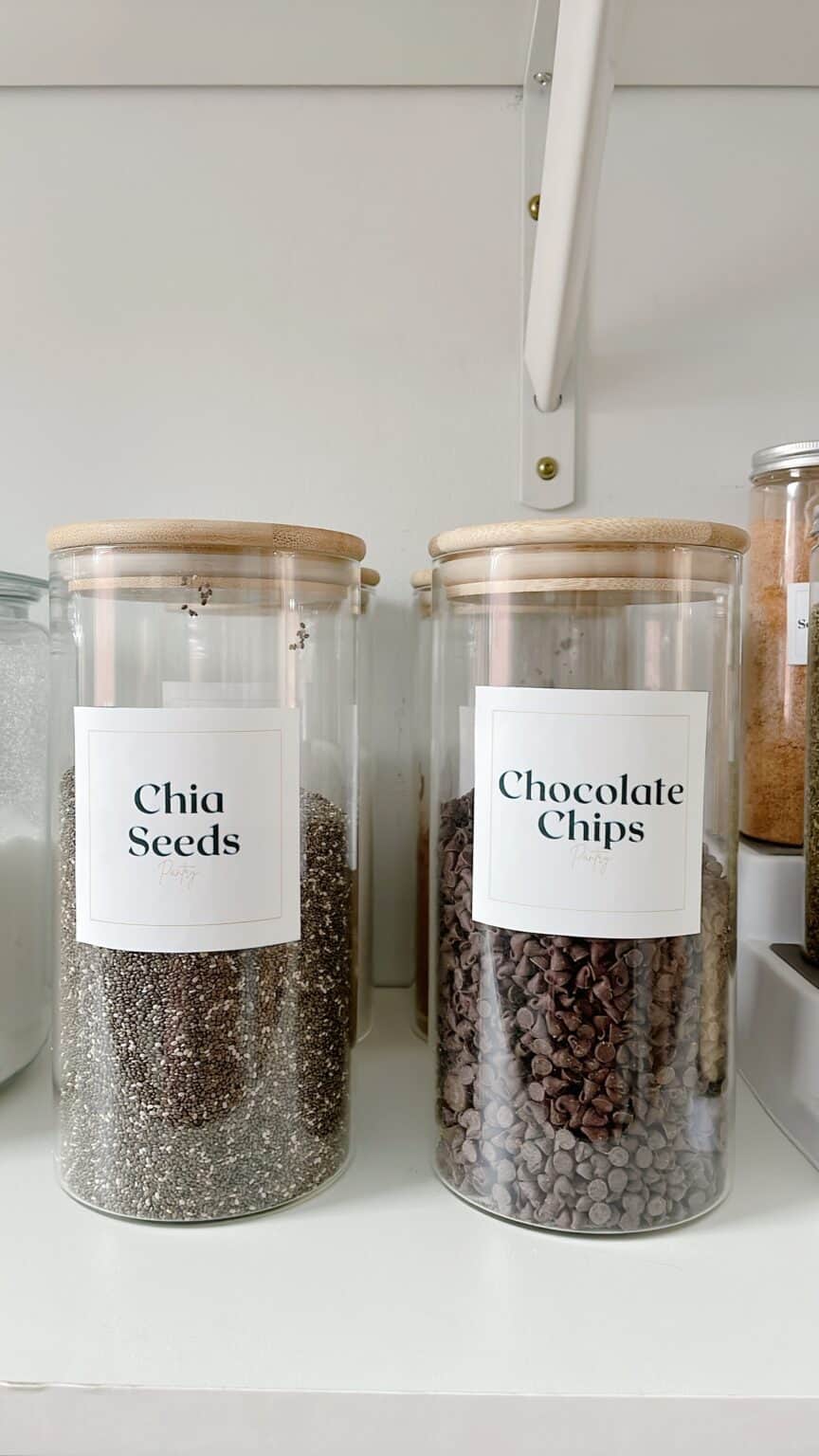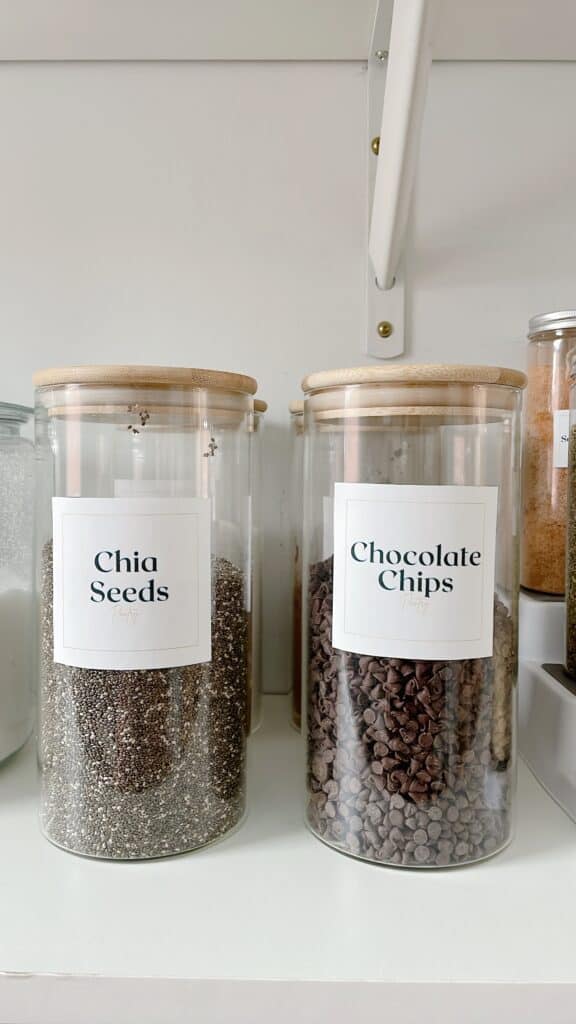 Free Printable Pantry Labels + More
Below are the links to your printable pantry labels as well as other categories. I have included blank ones in each pack for you to print and write on if you don't see what you are looking for. Just simply print the labels, then carefully cut on the black line for each label.
They are designed to not have the black line showing, so cut that part off. This will work best with good sharp scissors.
Under Sink Supplies
Baking Supplies
Spice Jar Labels
Toiletry/Linen Closet Labels
Hopefully this helps you to organize those spaces and keep them organized!
Other Posts You'll Love
Powder Room Organization | Best Linen Closet Shelving Ideas | Boys Bathroom Ideas
Pin the Photo Below for Later
Hopefully these printable pantry labels are helpful for you in your home and you feel ready to tackle and create a more organized home this year. If you want me to add any additional labels be sure to leave them in the comments below, and be sure to follow me on Instagram (@arinsolange) and TikTok (@arinsolange) for more organization ideas.