One thing I hear ALL the time on Instagram and here on my blog is how hard it is to decorate built ins and shelving. Incase you missed it, last week I showed a new DIY project where we created a wall of built-ins out of IKEA Billy Bookcases. This now means I have 2 rooms with wall to wall built in shelving, and LOTS of decorating to do. I wanted to do a quick blog post on how I decorate shelving in order to be functional, clean, yet look finished. Read my tips below, and if you have any questions feel free to leave me a comment!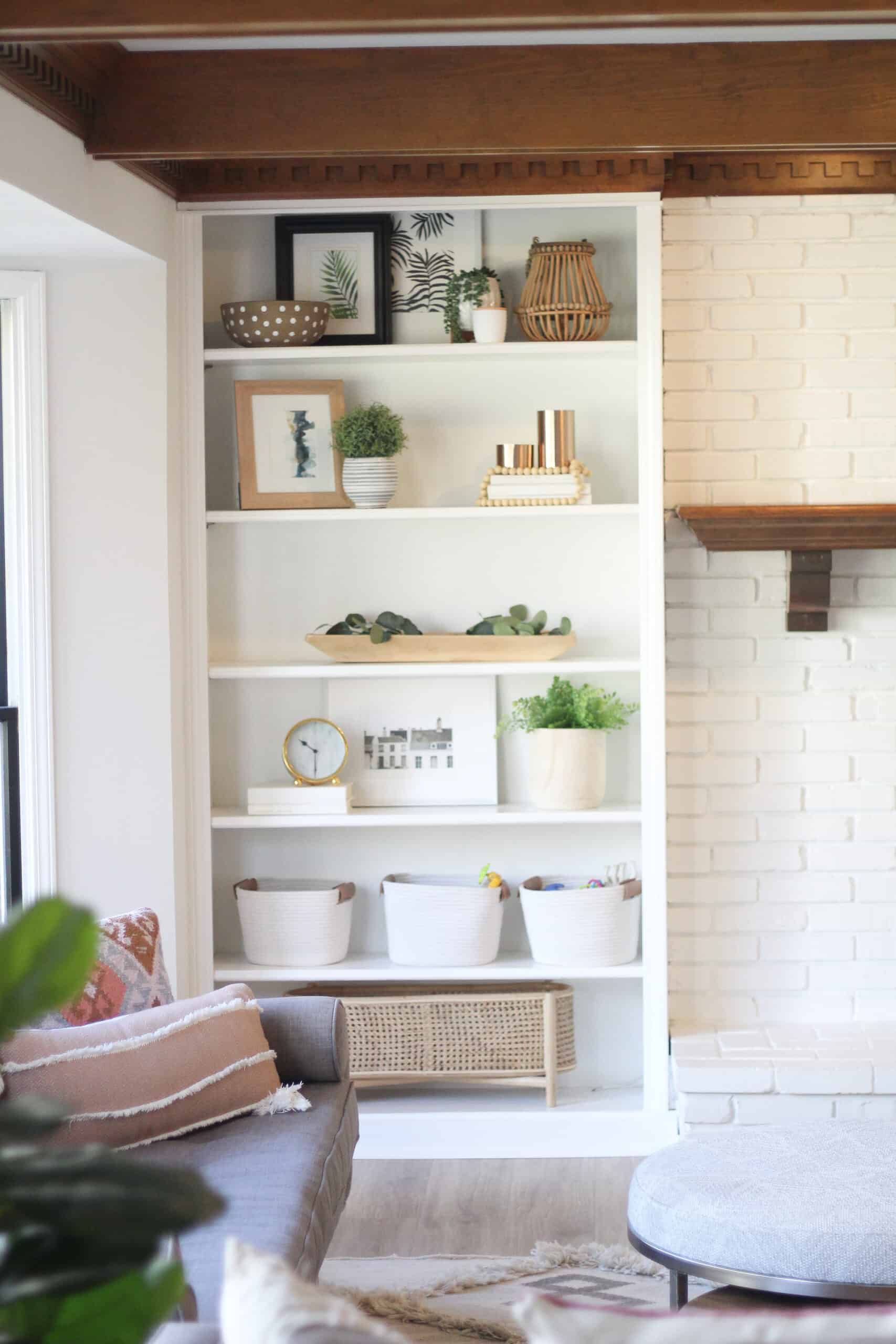 this post contains affiliate links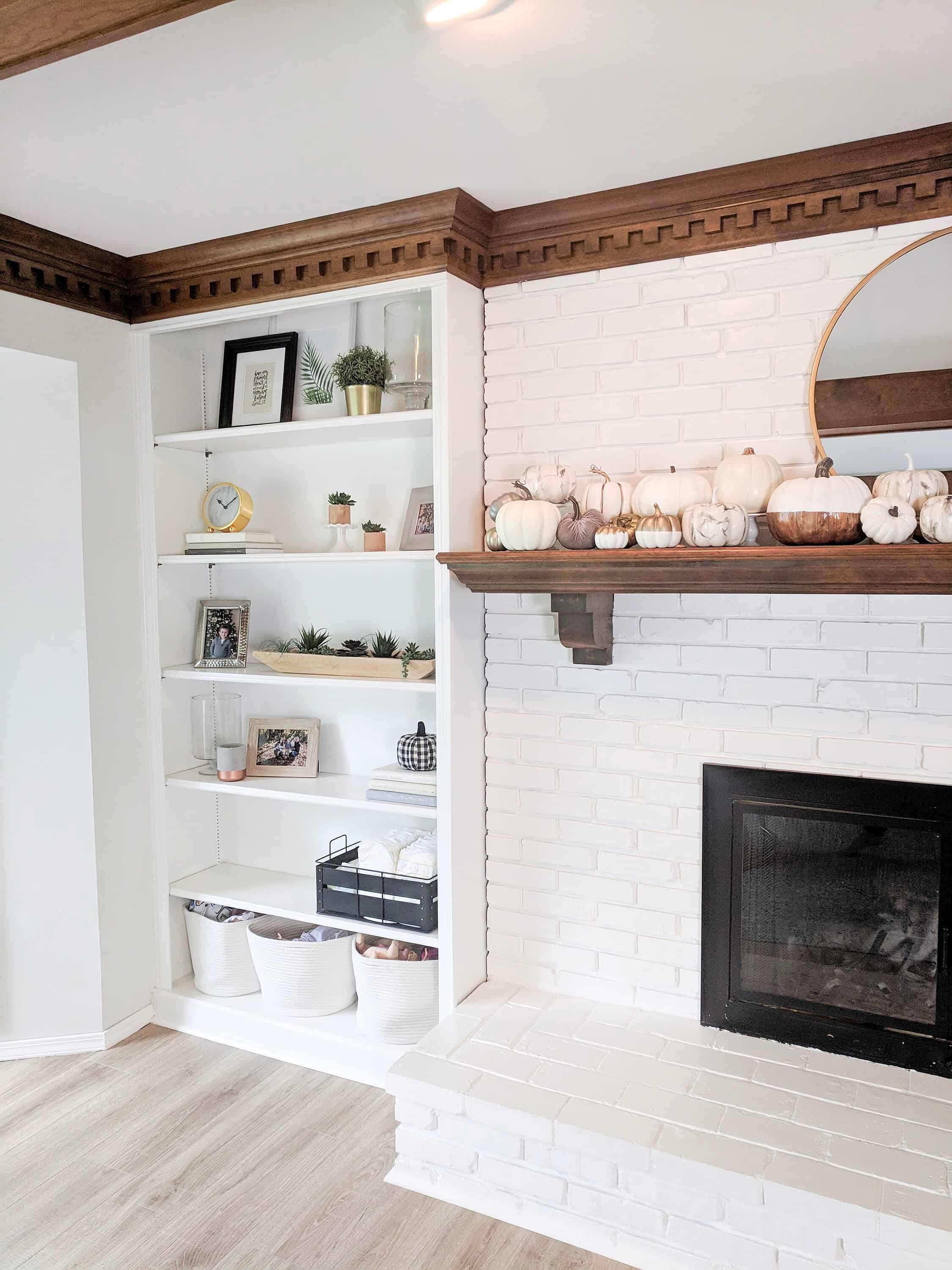 How I Decorate Shelving – Tips and Tricks
Keep things cohesive with a narrow color scheme. I personally feel like keeping MOST items neutral makes for an easier time completing the shelves without them looking cluttered. Overall a mostly monochromatic color scheme tends to look best.
Use greenery throughout. The best part about greenery is that all the shapes and sizes automatically look cohesive with each other, so you can add as many as you want without it looking matchy matchy.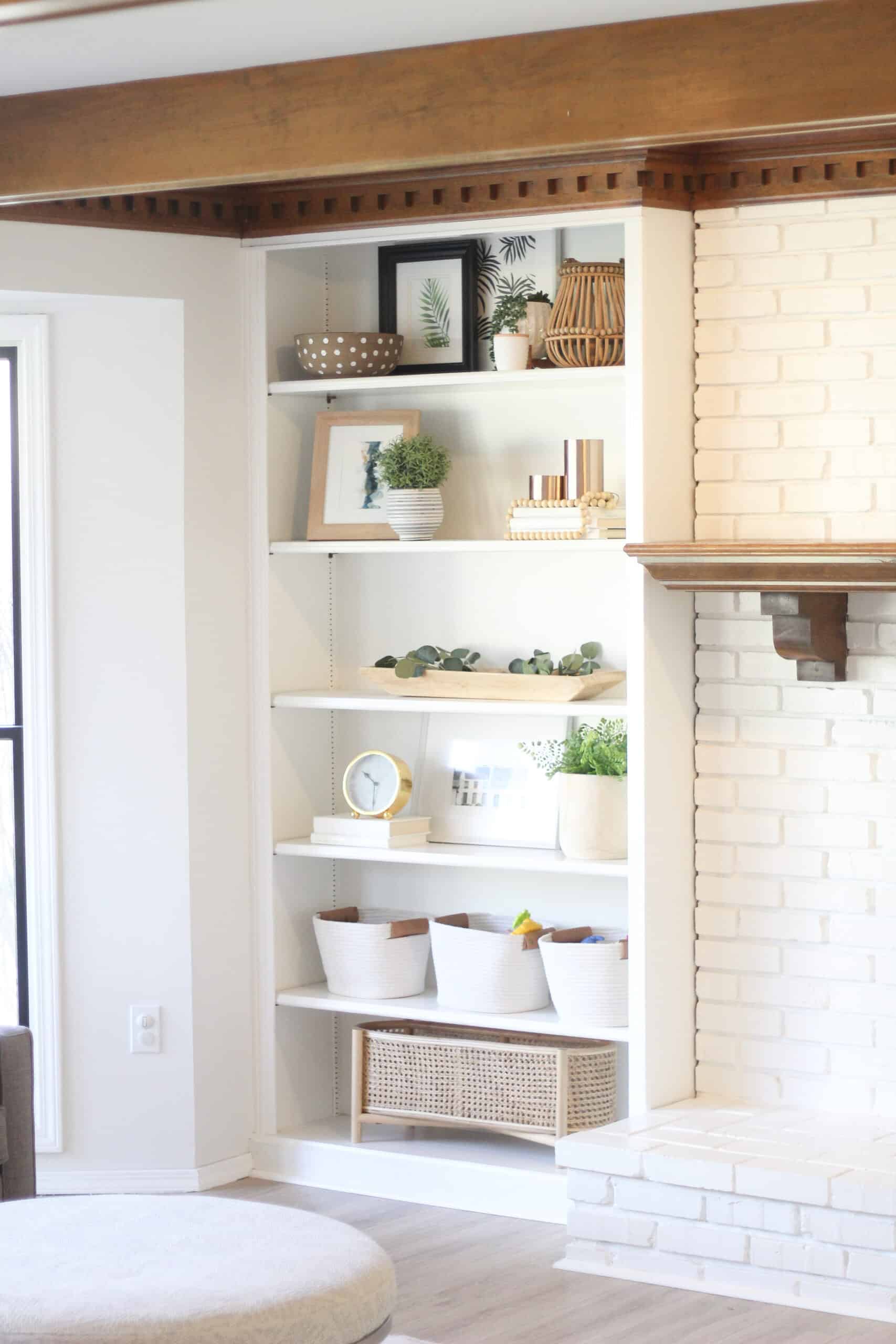 Mix metals. Metals are such a great neutral in decor, and there is nothing wrong with mixing them. I have copper, gold, and silver throughout my whole home.
Add functionality – this is a huge space in your room, and you don't want it to go to waste. I have 2 shelves with neutral baskets for the kids toys, 1 Shelf for kids books, and a large basket to hold diapers and wipes. I love that those low shelves that kids hands can reach both look nice, and are fully functional for the family.
Mix textures and sizes. Glass and wood fill the space totally differently even if the item is the same size. Create balance by mixing them up.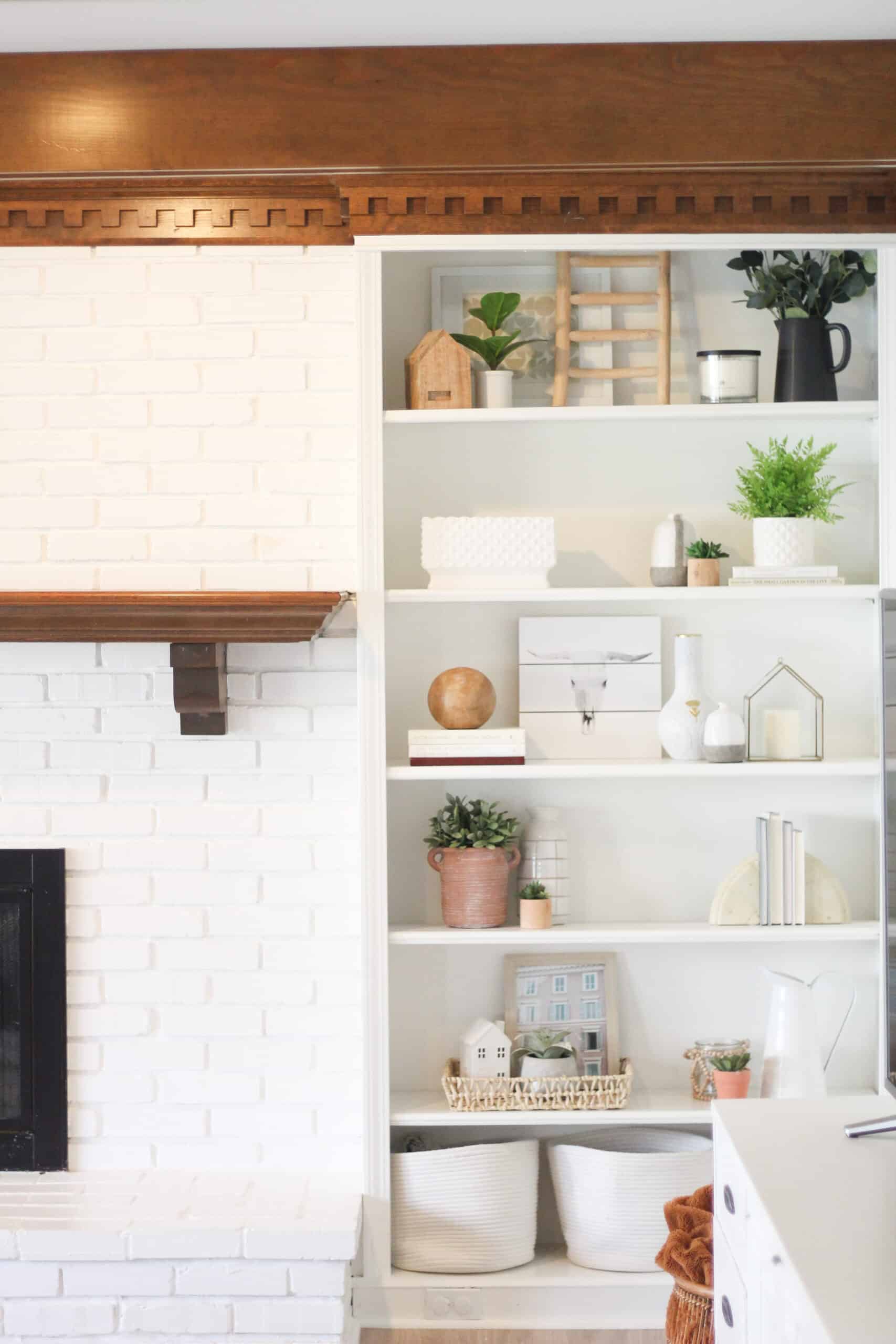 I tend to decorate for the most part in a rule of odd numbers. I tend to think if there is an odd number of items on your shelf you will typically like the end outcome better.
Off center placement is your friend.
Add height. I personally love using old books on my bookshelves to add height and decor for a budget. I go to local thrift stores and look for books that are neutral under the dust cover with a natural title. Many times the books are 50c this way!
Remember that less is more. If things look off, start taking things away. There is nothing wrong with a little blank space.
TAKE YOUR TIME – Built in shelving takes quite a bit of 'stuff' to fill. Find the items slowly so that you love the pieces.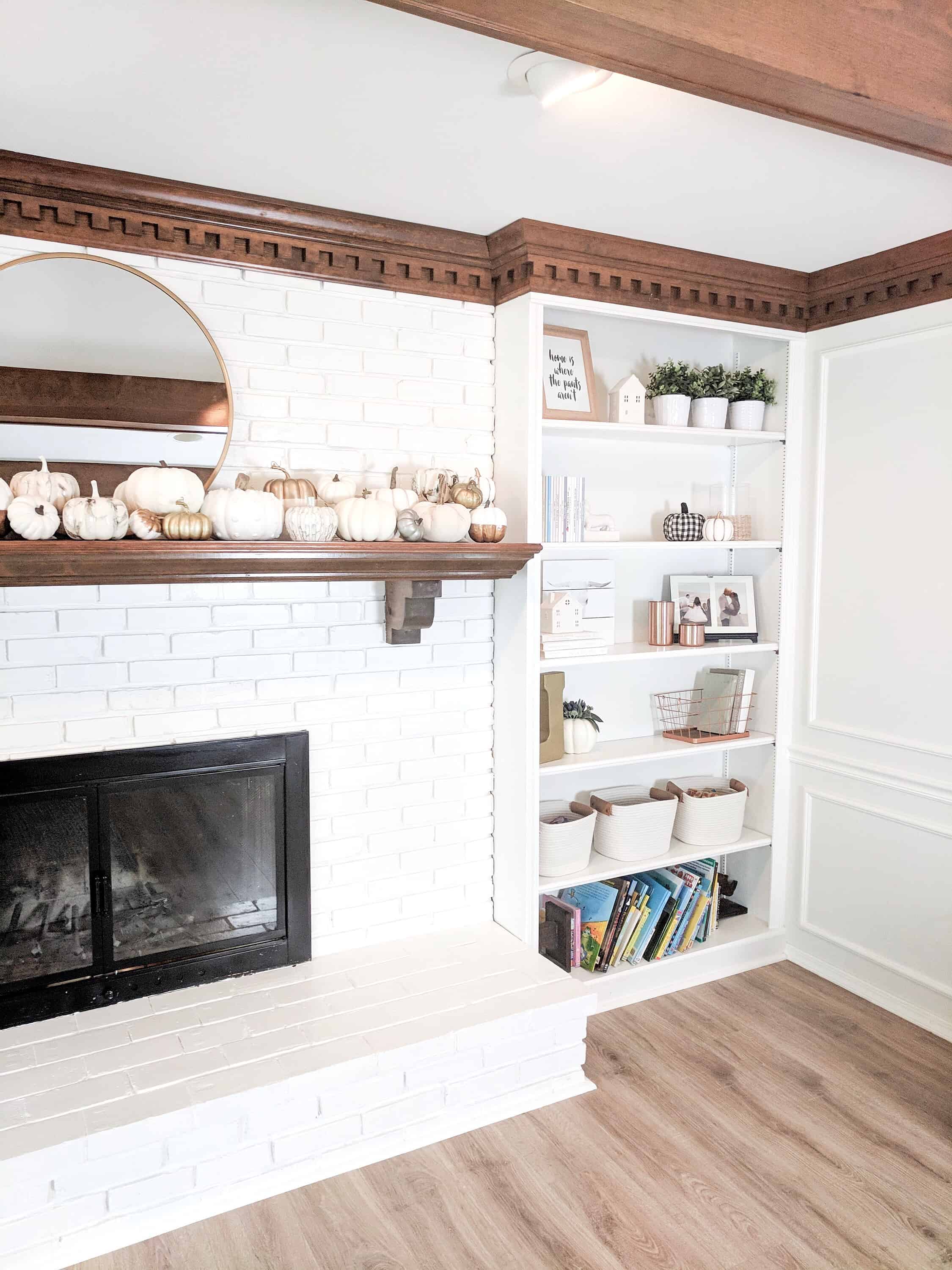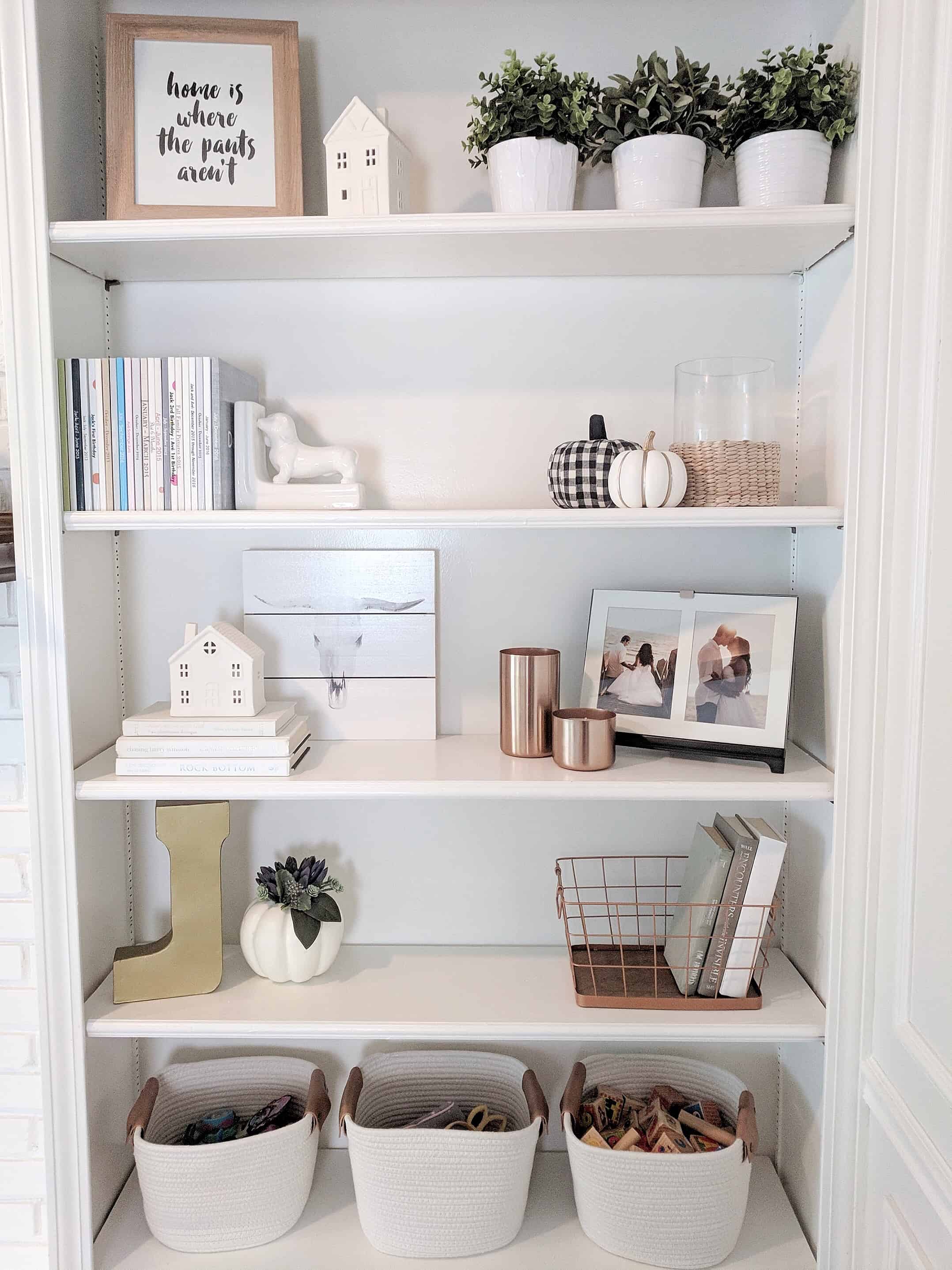 Hopefully these tips are helpful, and remember that although somewhat overwhelming, Shelving is a fun way to change up your decor from time to time with ought breaking the bank. I love to move stuff from shelves and dressers in different rooms to create a new look.
If you are looking for some great options for decorating all this shelving, check out this post full of affordable home decor from Amazon!
Shop the Items in this Post
Small rope baskets // Large rope Baskets // Succulent bowl // Mirror // Black Basket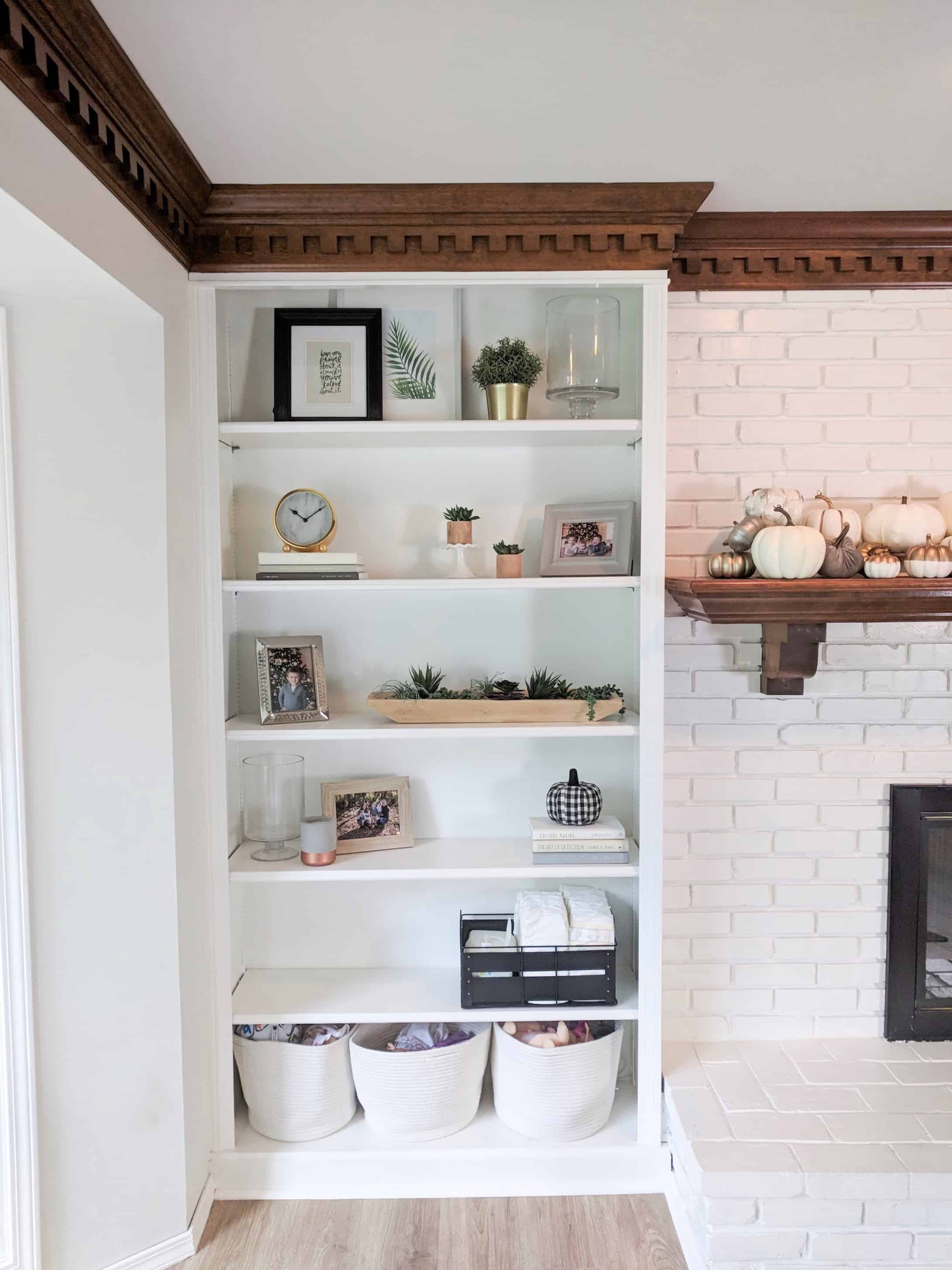 Pin This for Later