This post was graciously sponsored by Shark VACMOP however all opinions are my own.
We are on a mission with all 6 of us home all day every day to find better ways at keeping a tidy home. Cleaning your house is one thing, but the more kids we have had, the more I have realized that having certain items on hand for just day to day cleaning and tidying is ESSENTIAL. I am really excited to share with you all the Shark VACMOP, and how much that has helped in our day to day cleaning.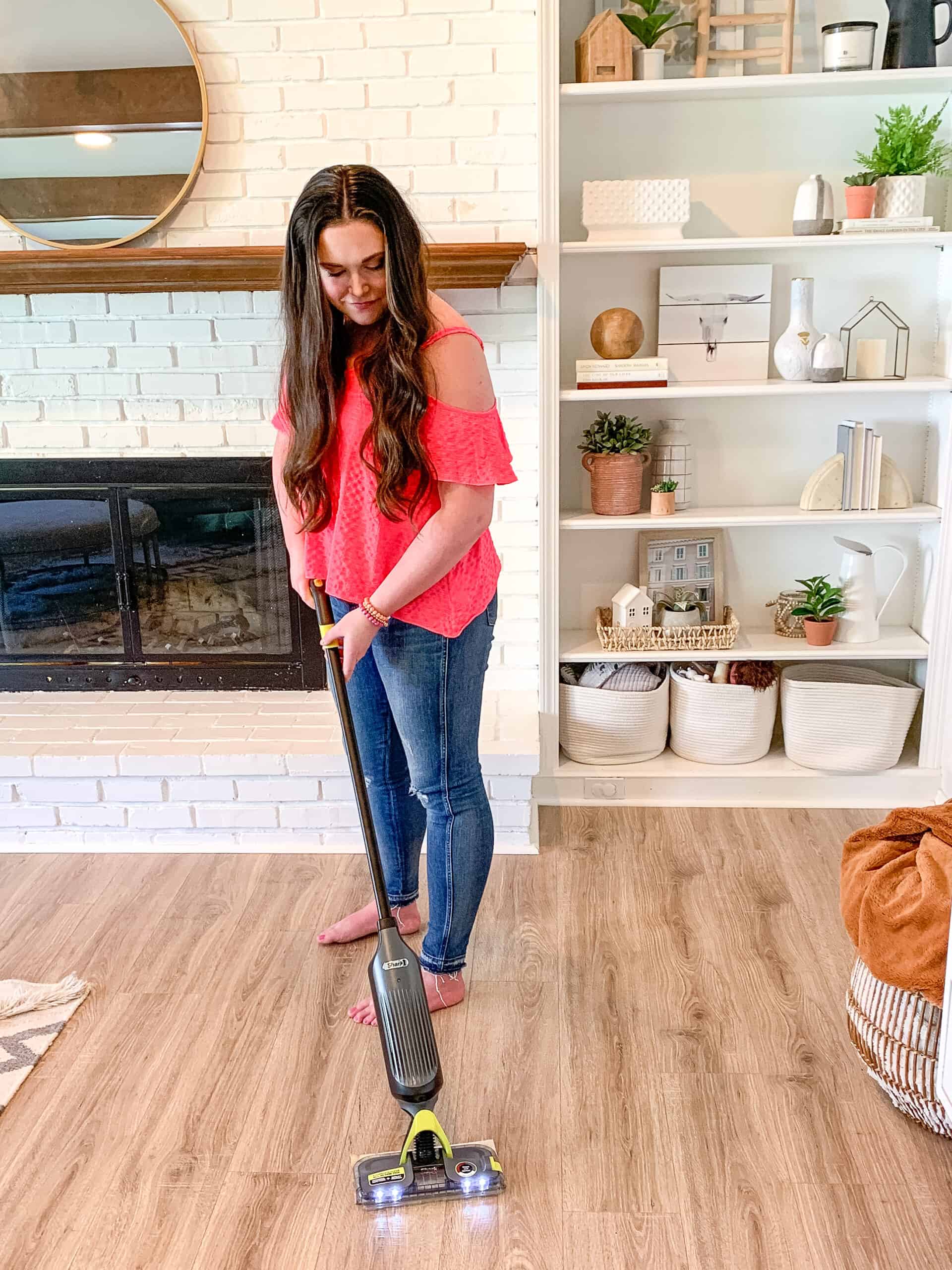 Keeping a Tidy Home with Shark VACMOP
We have been long time LOVERS of our Shark cordless vacuum, so knew how great Shark was as a brand, so when I was approached to try out the new Shark VACMOP I was really excited to have something just as convent on hand for daily cleaning of our floors.
With four little ones our house is basically in need of mopping DAILY, so I loved that this was a convenient, cordless option I could grab and go when needed on the daily.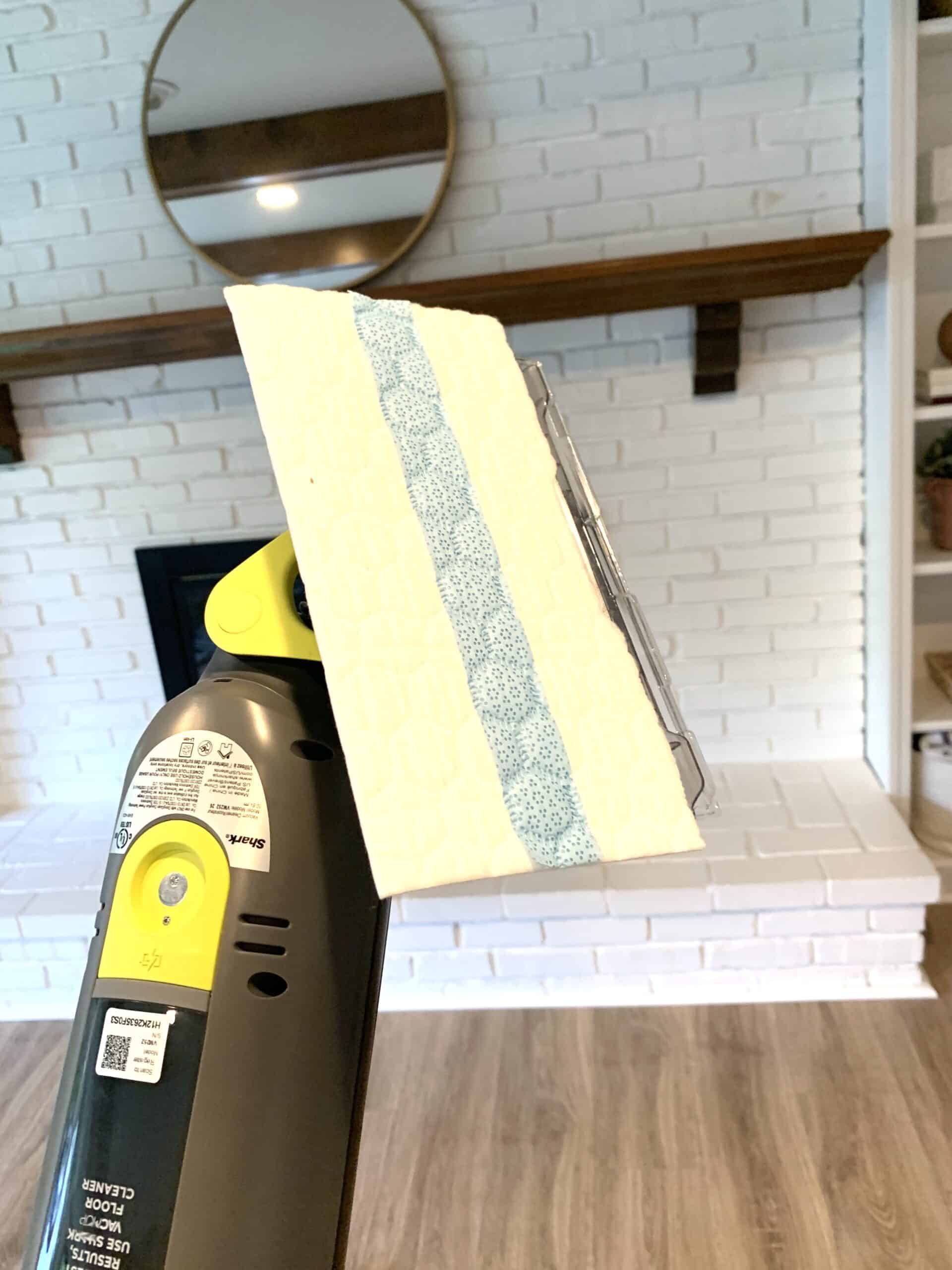 Cutting Down Steps and Fuss
So by the name you have probably gathered that this is both a mop and vacuum. There is powerful Shark Vacuum suction that captures both small and large debris between the chamber and the disposable pad. For me this has been super helpful for quicker clean up!
The disposable pad traps and locks away debris (like dirt and pet hair), but is 4 layers thick so can actually handle a mess. And HELLO – with 4 kids that is a much. I swear I need to keep a tally of how often milk is spilled at the dinner table. Once you're done with the clean up you can toss the disposable pad with one click – you never have to touch the dirty pad!
So basically – click on the pad, clean your floors with the mop and vacuum in one, then click and toss the dirty pad away!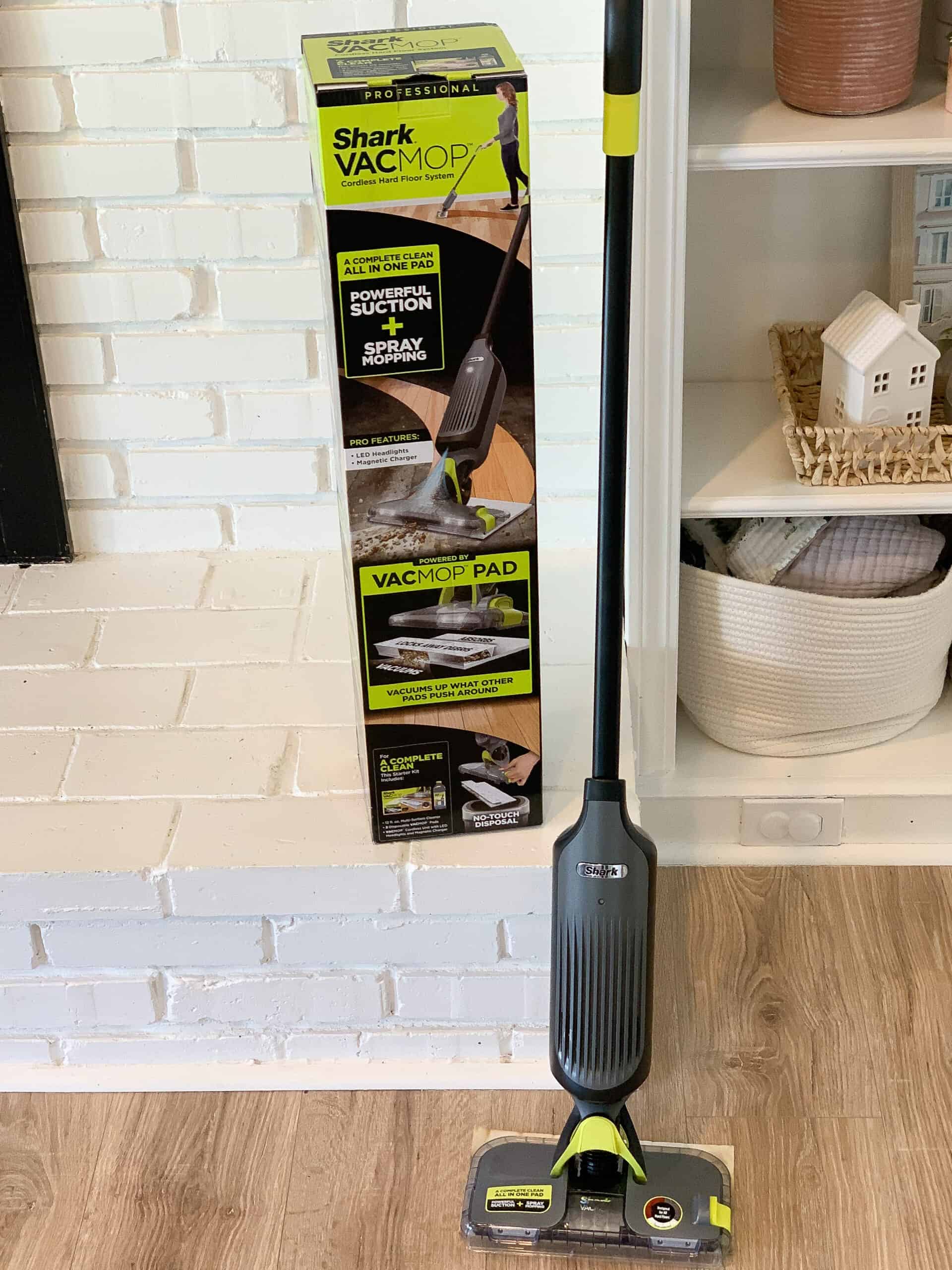 Finding Set Times to Tidy Up
One thing we have been doing during this crazy time is setting times to do things like mop, do dishes, and clean up toys. There is a fine line when life is hectic between keeping things clean and tidy, and constantly feeling as tho you are working against a moving target.
For us, we do dishes after breakfast, and after dinner. Dishes during the day sit in the sink (unless I bake or something). I like to clean the floors after every meal and because the VACMOP is a vacuum and mop in one I save time cleaning while also getting a complete clean on my floors.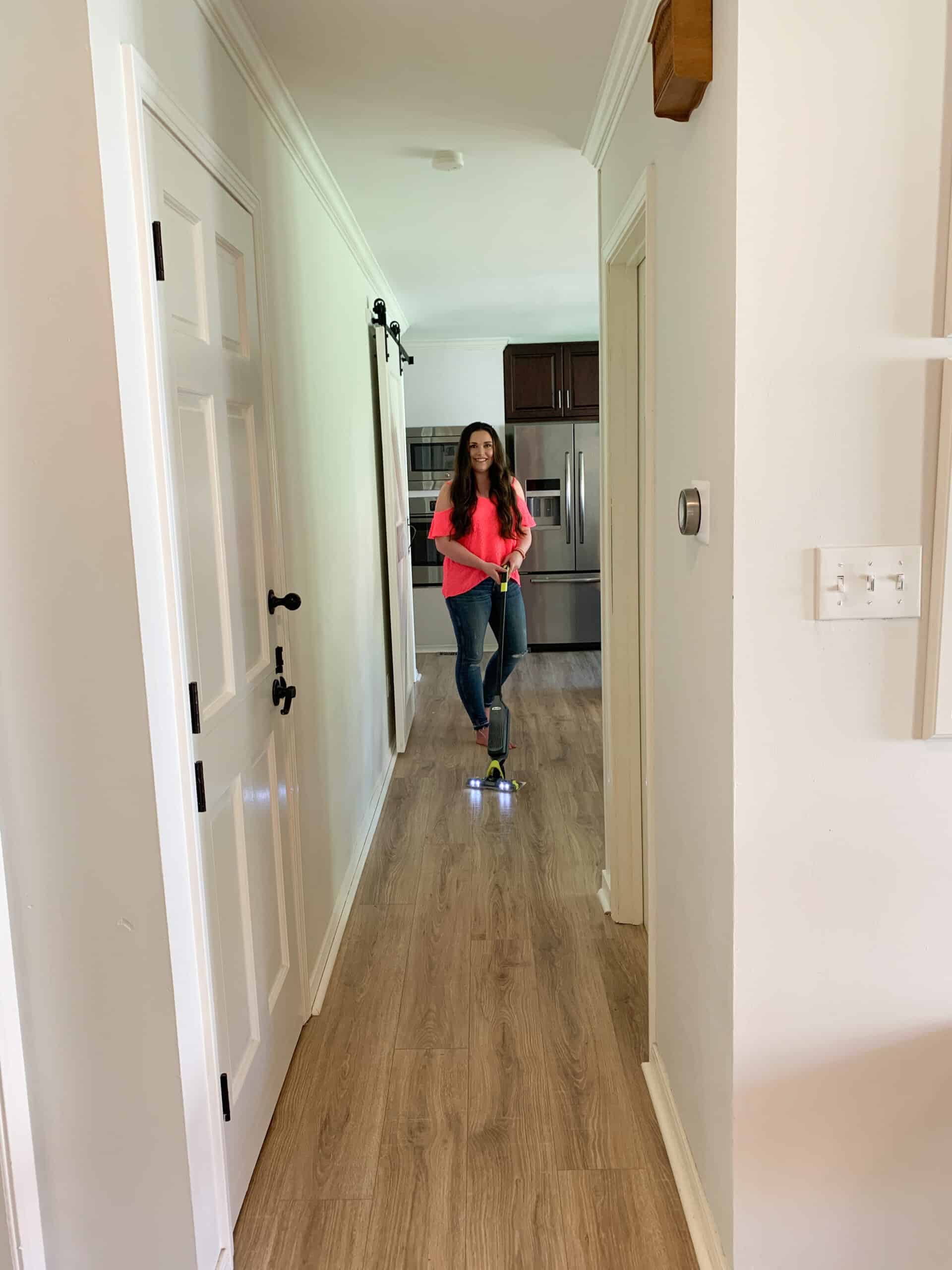 The kids toys are all cleaned up before lunch on the main floor, then before bed on the main floor as well, but we have learned that 2/3 days for the basement is fair. They are spending so much time down there that we don't want the kids feeling as tho that's all they are doing too.
Finding the right products, and items to make keeping your house clean daily will make your life SO MUCH EASIER, so if you are looking for a way to streamline cleaning your floors, check out the Shark VACMOP floor cleaner, and make keeping your floors clean easier.