Finally getting some fall decor up this year, and I knew I wanted to start with my modern neutral fall mantle decor. We have a huge mantle, so decorating the mantle is my go to for holiday decorating, but also can be super overwhelming. I thought I would talk about how I go about decorating this space to hopefully help you decorate your own mantle, as well as share with you some of my favorite fall decor finds!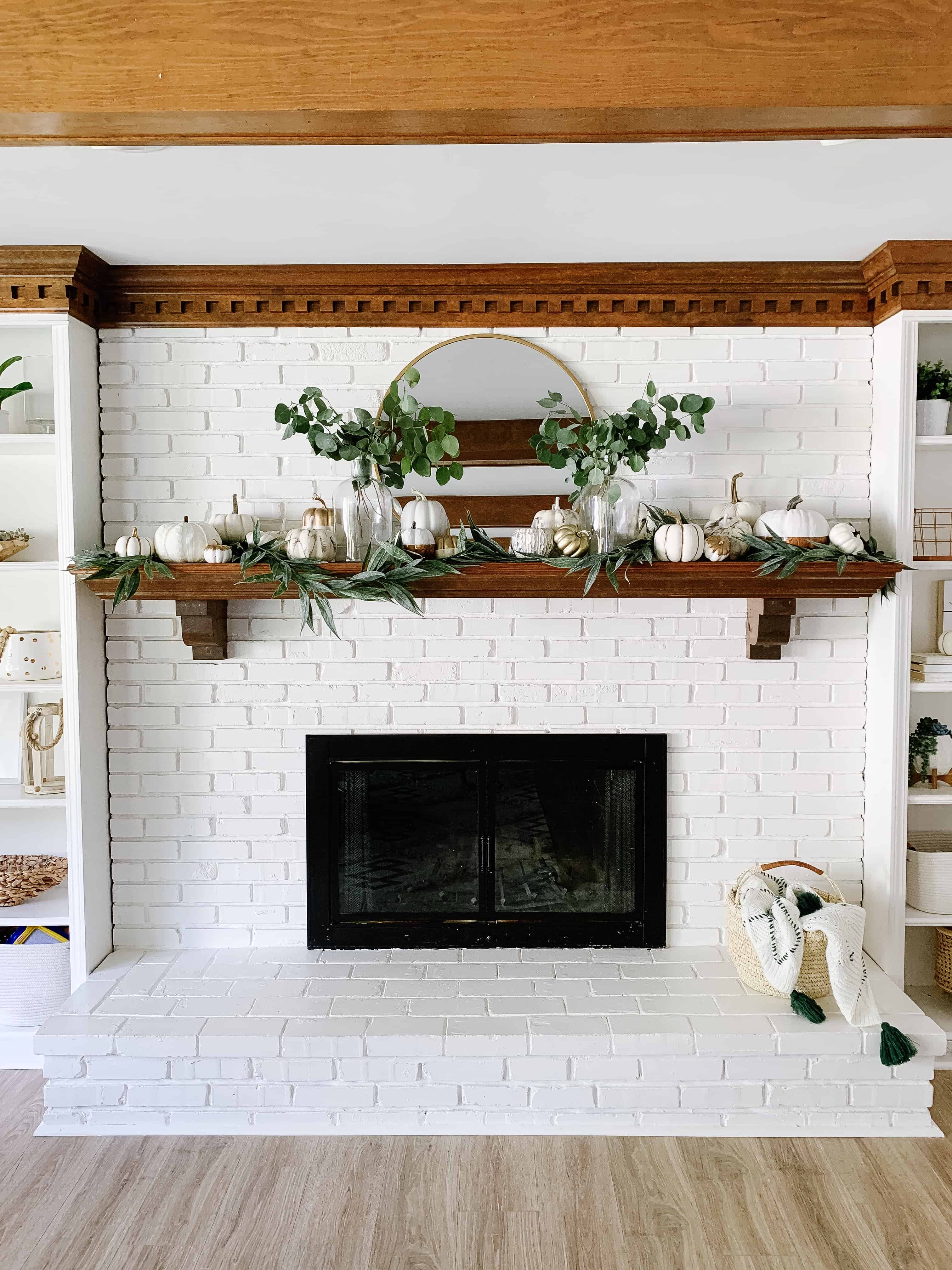 This post contains affiliate links
Modern Neutral Fall Mantle Decor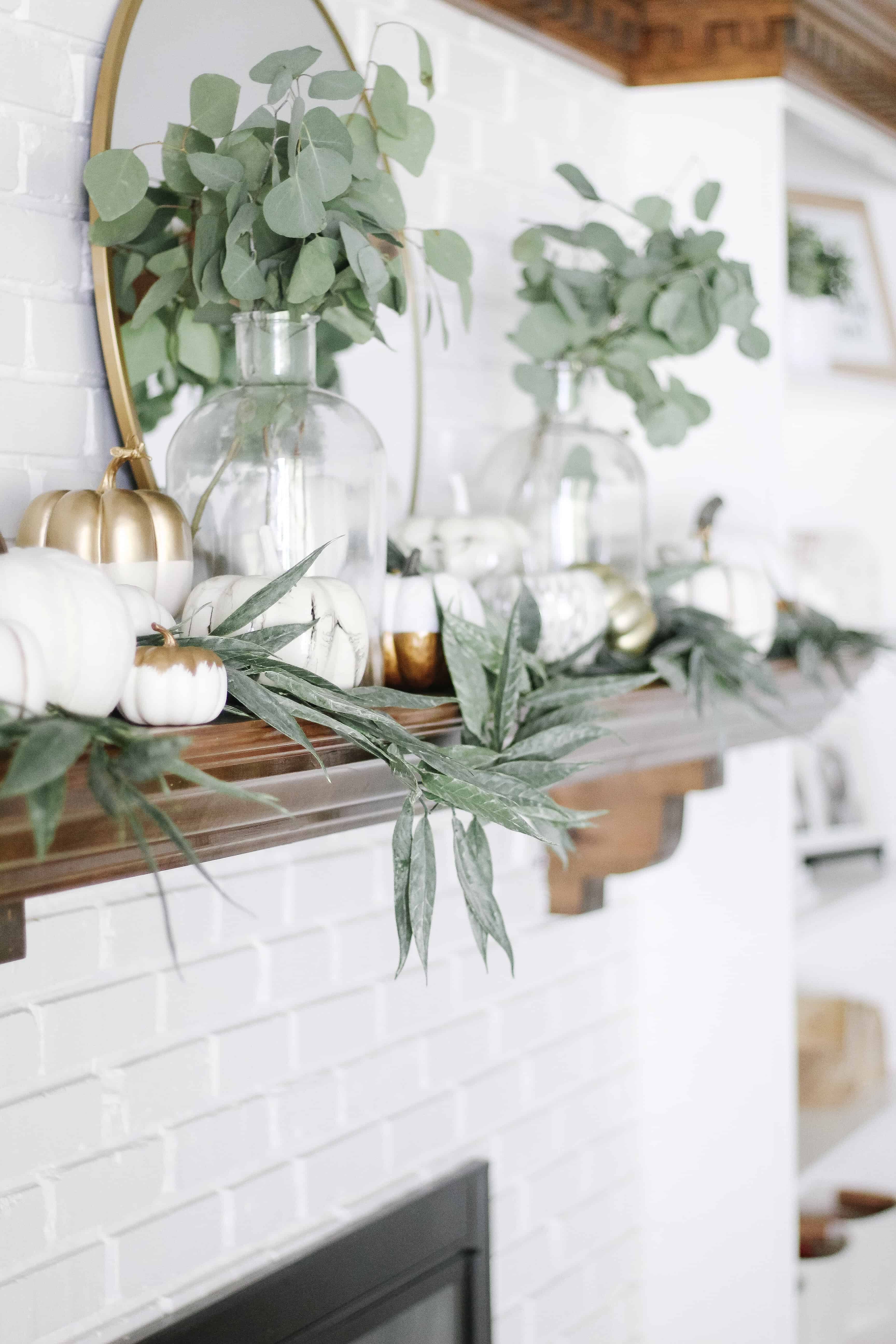 If you have been following along for very long, then you likely know that modern and neutral are my go to when it comes to decor. This massive mantle is about 7 feet long and makes for a fun, yet challenging place to decorate.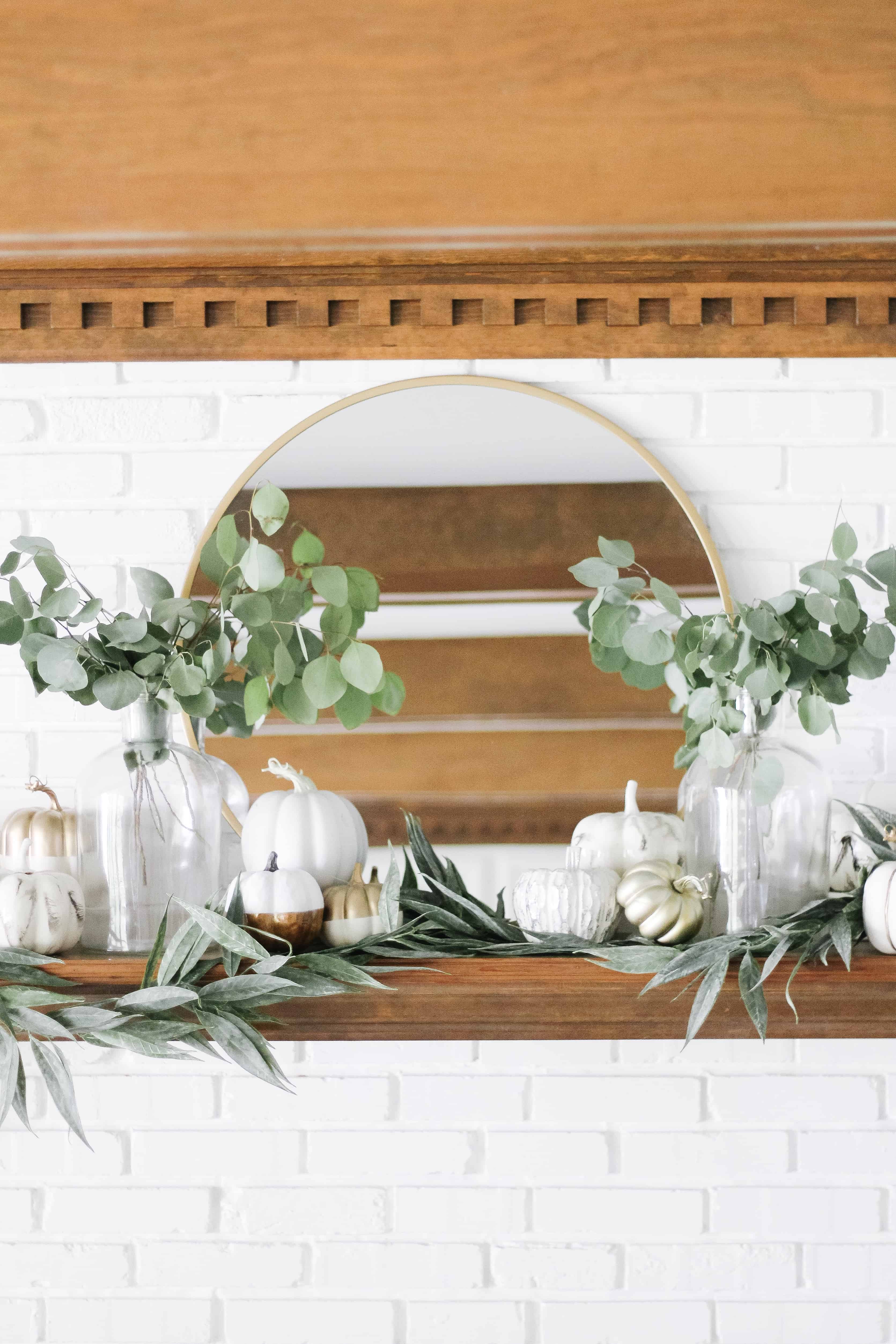 I always have to be careful when it comes to decorating our mantle because there are also massive walls of built-ins next to it, so it can get busy fast. I feel like the cooler months allow for it to be decorated slightly more than the rest of the year to keep the house feeling cozy and warm, so this year I did a bit more than previous years.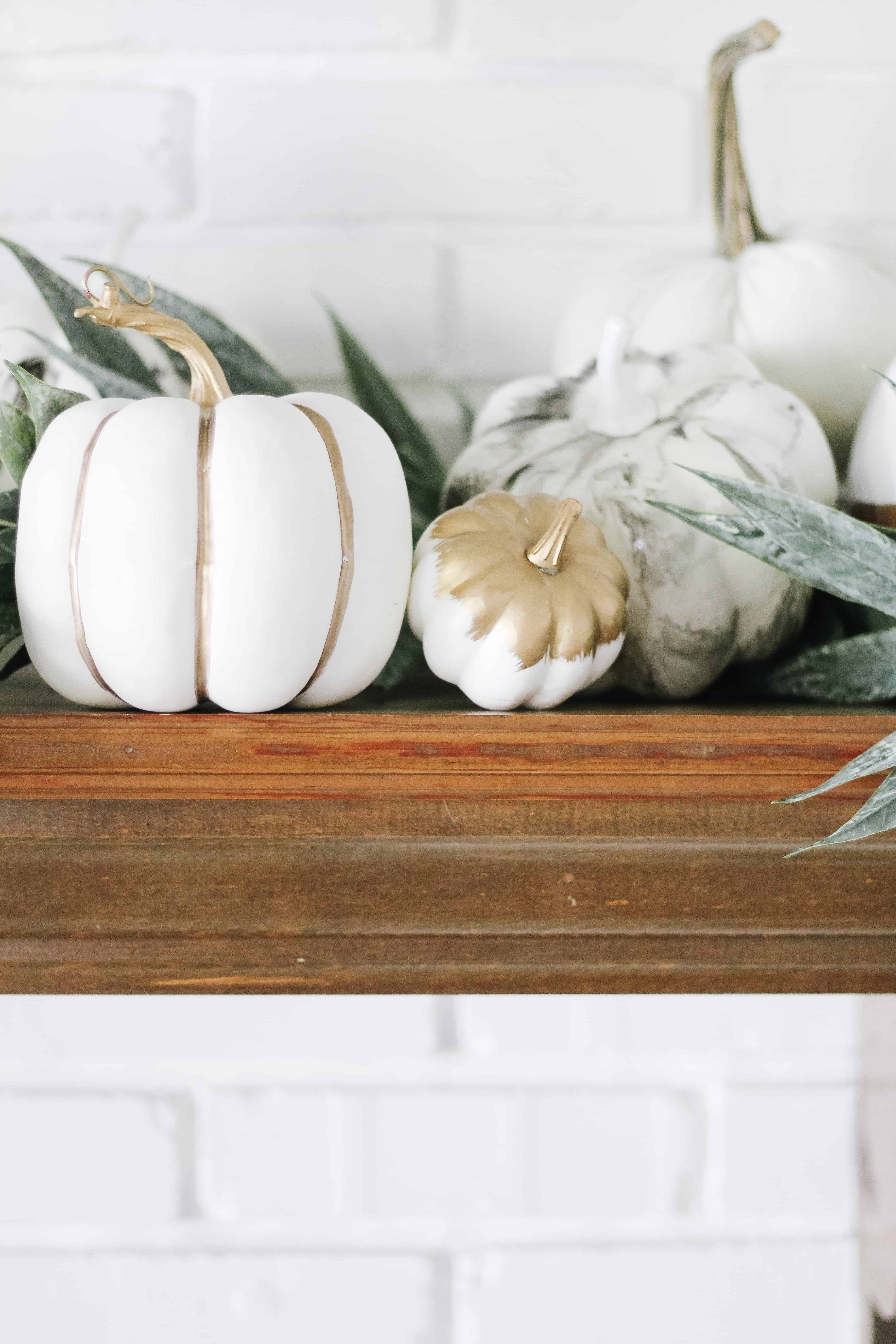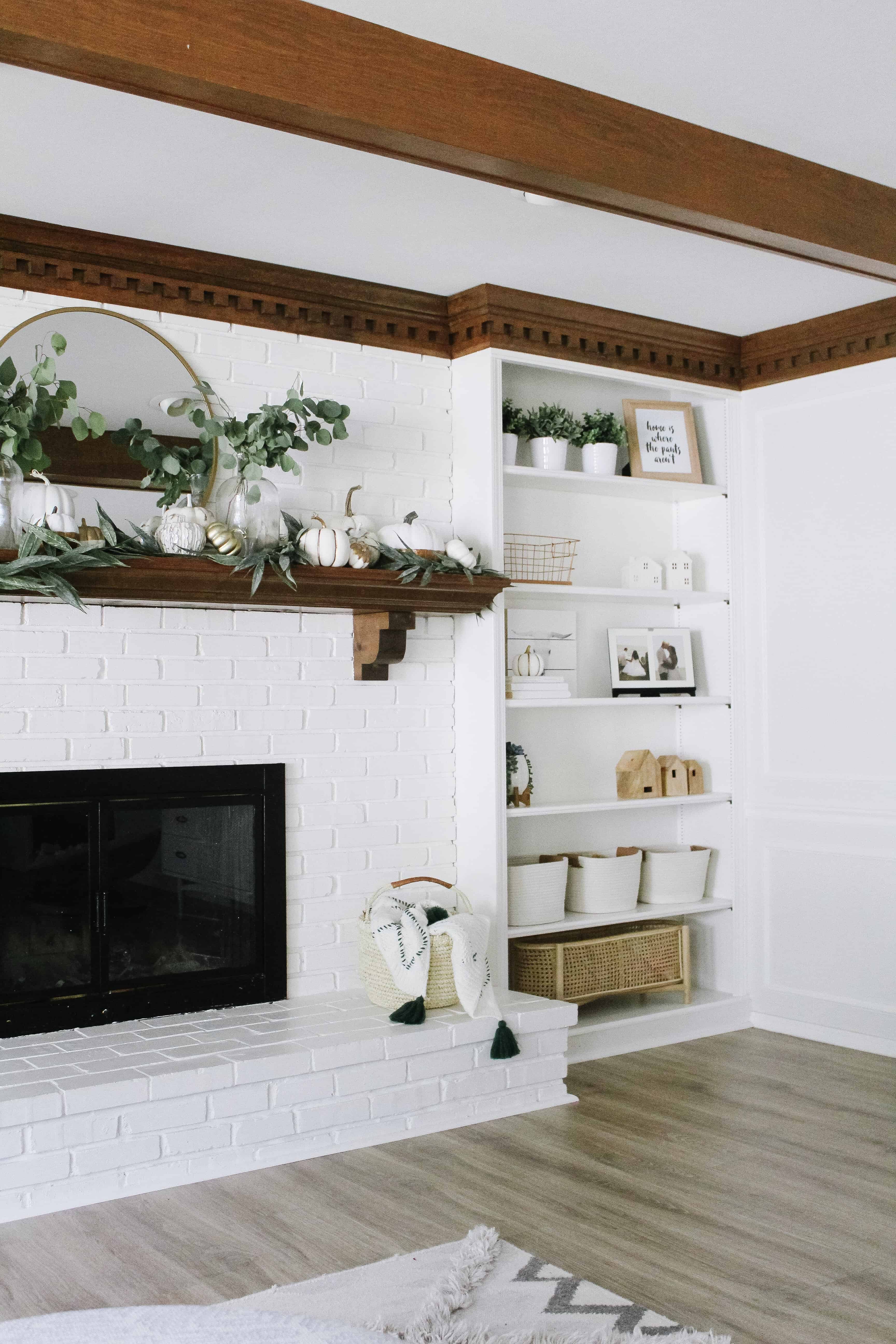 What I used
I hoard neutral faux pumpkins. These are all from several stores over the years. I used a great mix of textures and sizes on the mantle, but tried to keep most of them white. I added in a little bit of metallic for interest, but NO COLOR. Adding color would have easily made this really busy.
The garlands are super simple and weaving the in the pumpkins allowed for it to look more full. I already owned these and usually keep them on my dining table (see how I used them there). Another trick for decorating like this is to use small cake stands to lift the items in the back. I like to grab them from the Target dollar spot and use them in decor all the time!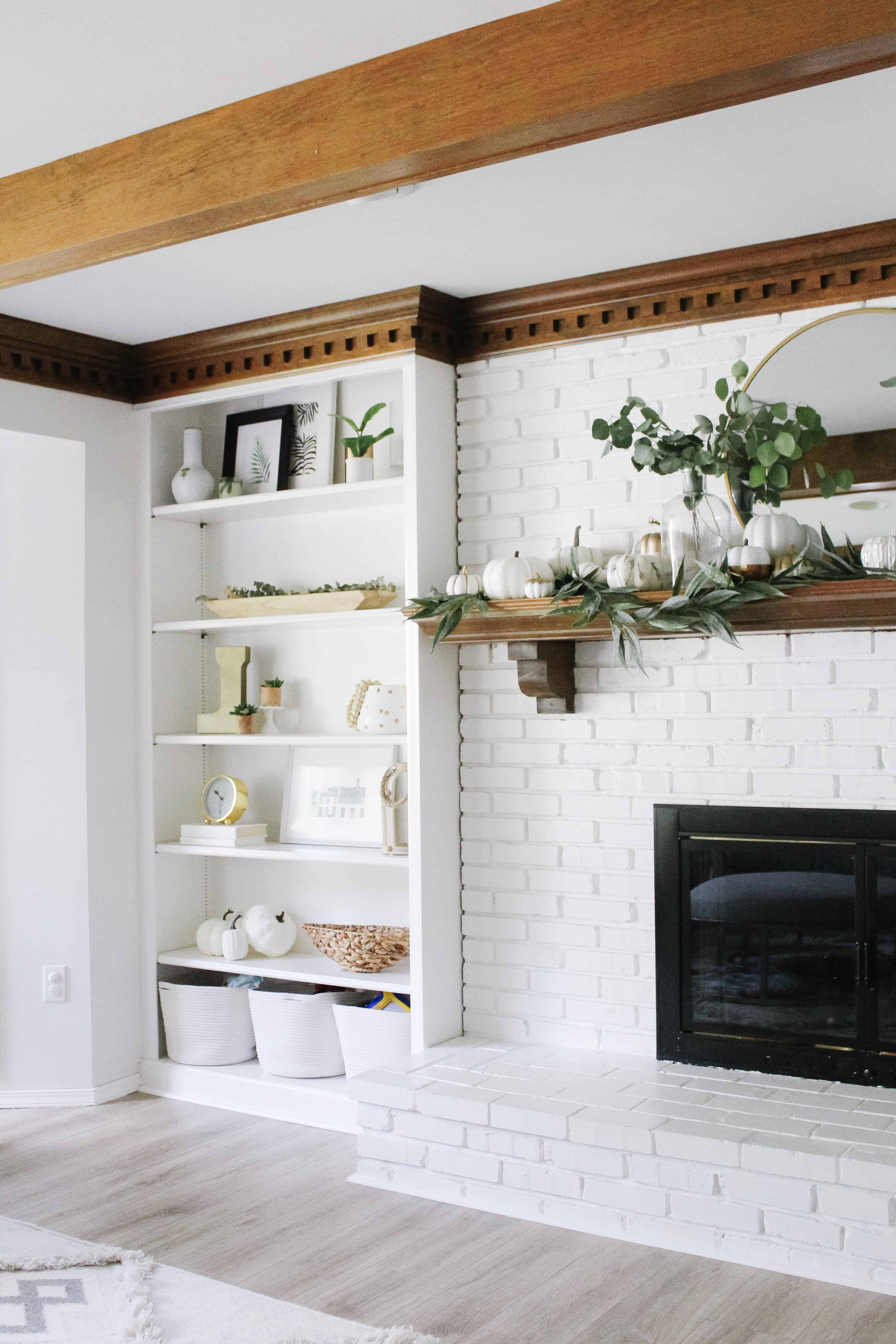 Last I added 2 large bottle neck vases with fresh eucalyptus for height. The vases keep things light, but the eucalyptus added height and greenery perfectly.
Vases | Similar Garland | Mirror | Basket | Fresh Eucalyptus – Trader Joes | Pumpkins – all over!
Rules I follow
When creating a mantle like this some things to think about
The style of vase is important – the bottle neck keeps the eucalyptus high up and from filling in the bottom of the vase. That keeps the lower portion where you already have a lot of decor light and airy.
Double up on some pumpkins, and spread out similar styles, but Make sure you vary things in terms of texture, size, and slight color variances. For me I did marble, some metallic, a couple with wood, and even a couple knitted and velvet!
Pick your garland carefully – You don't want it to read Christmas or be too heavy.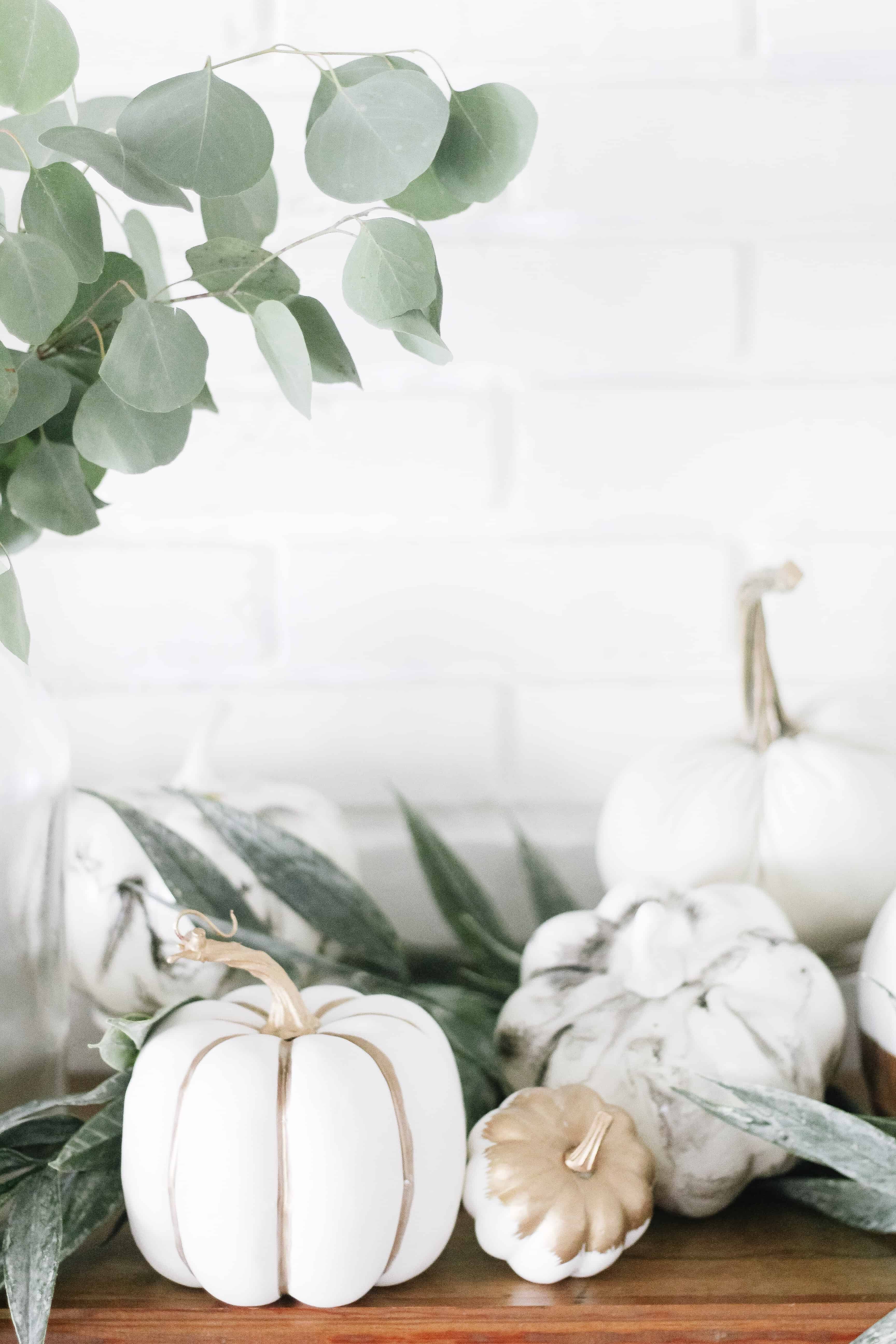 Other Fall Decor
I have done a couple of round ups with fall decor that you will LOVE if this is your style. Check out those posts here before you leave!
Fall Decor Round up 1 | Fall Decor Round up 2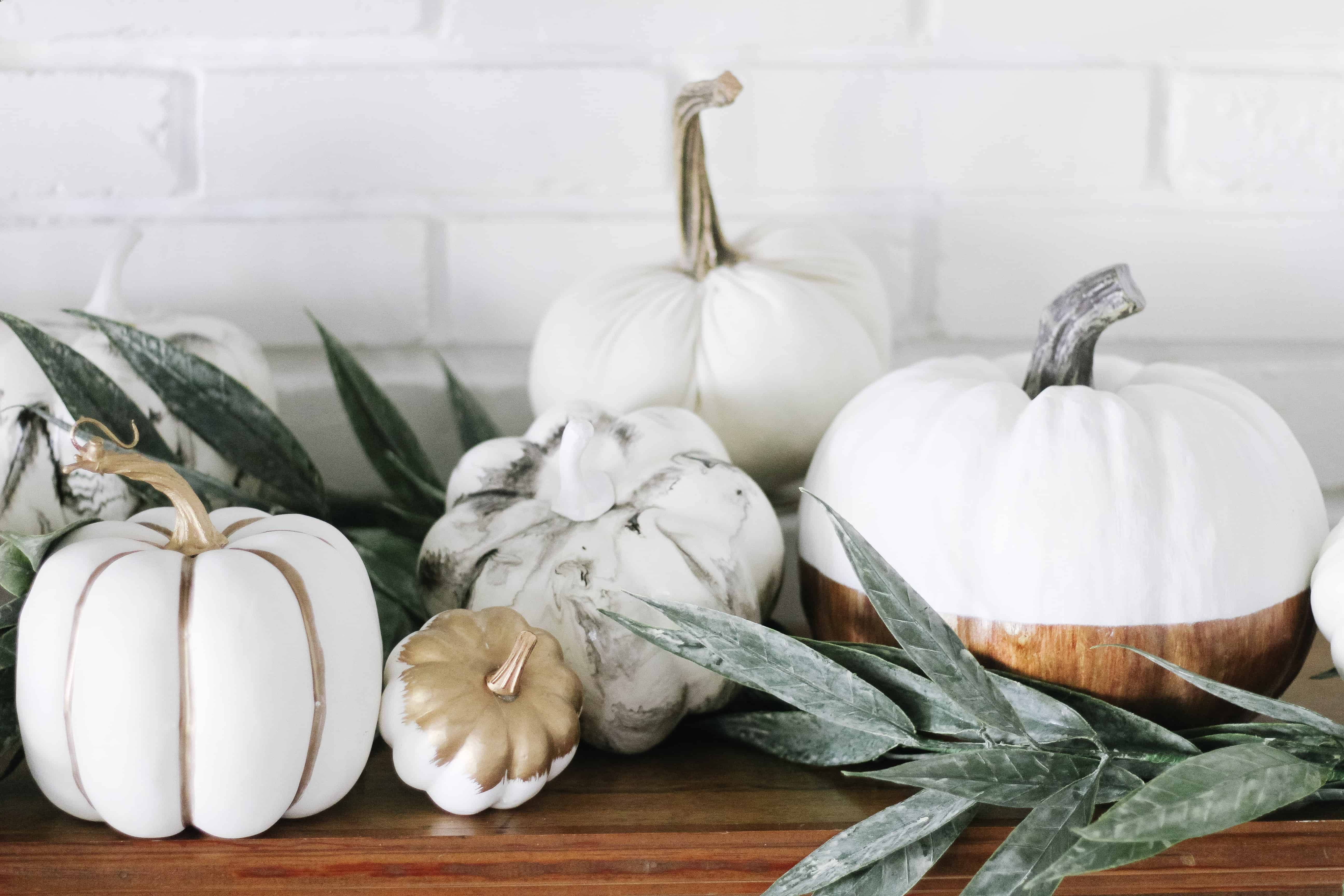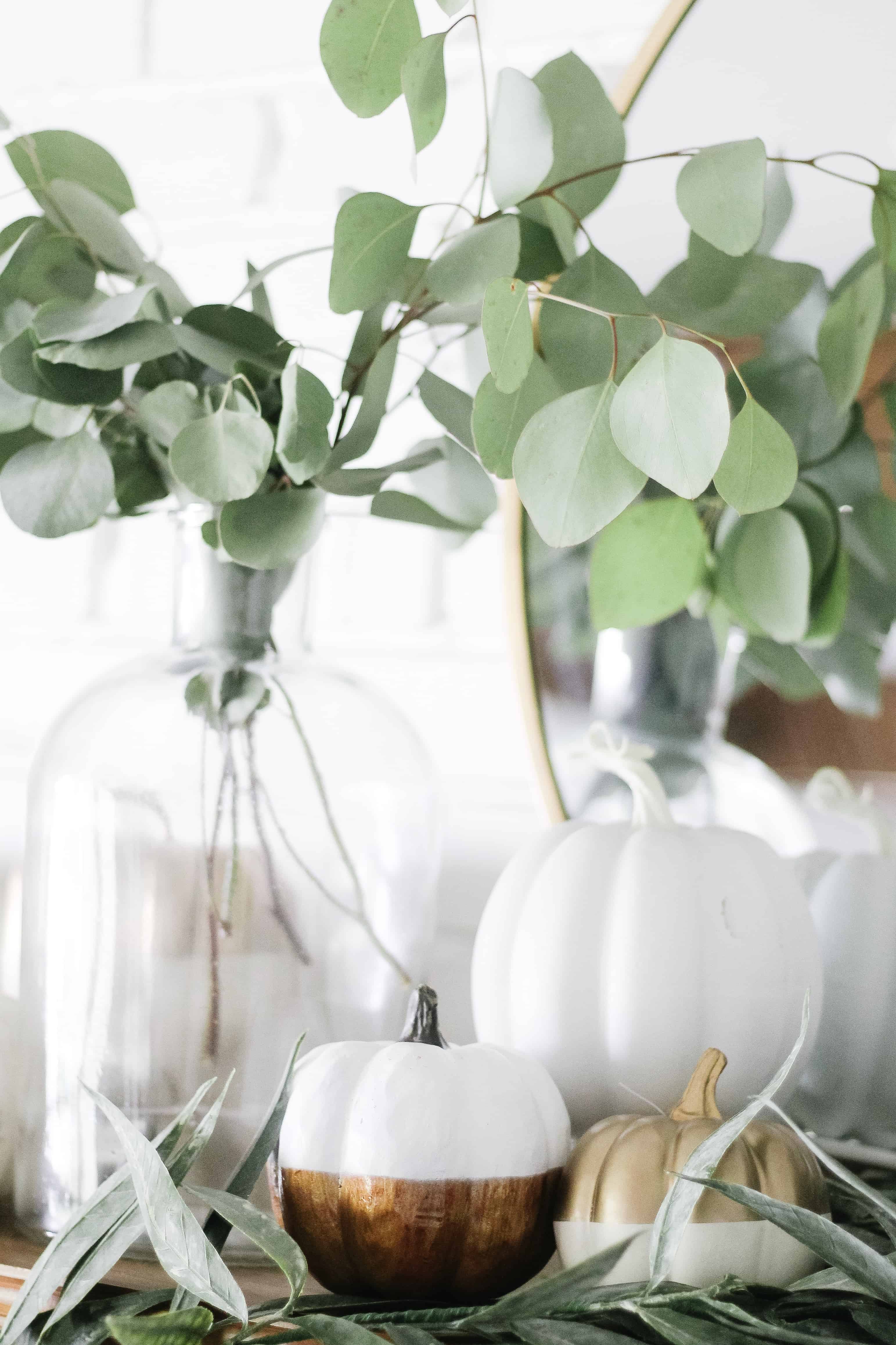 Hopefully these tips and photos inspire your modern neutral fall mantle decor. I would love to see how you decorate your space, so be sure to tag me on Instagram or leave me a comment!
Pin Post Below For Later