What are the best gifts for a one year old girl? I originally wrote this post when my 3rd baby was turning one (a boy), and now that it has been more than 2 years, with another sweet 1 year old I thought it was time to update my one year old girl gift guide. Hopefully this post helps you find fun, useful, and unique items for the one year old in your life!
This post contains affiliate links // This post was originally written in May of 2018 and was updated in October 2022.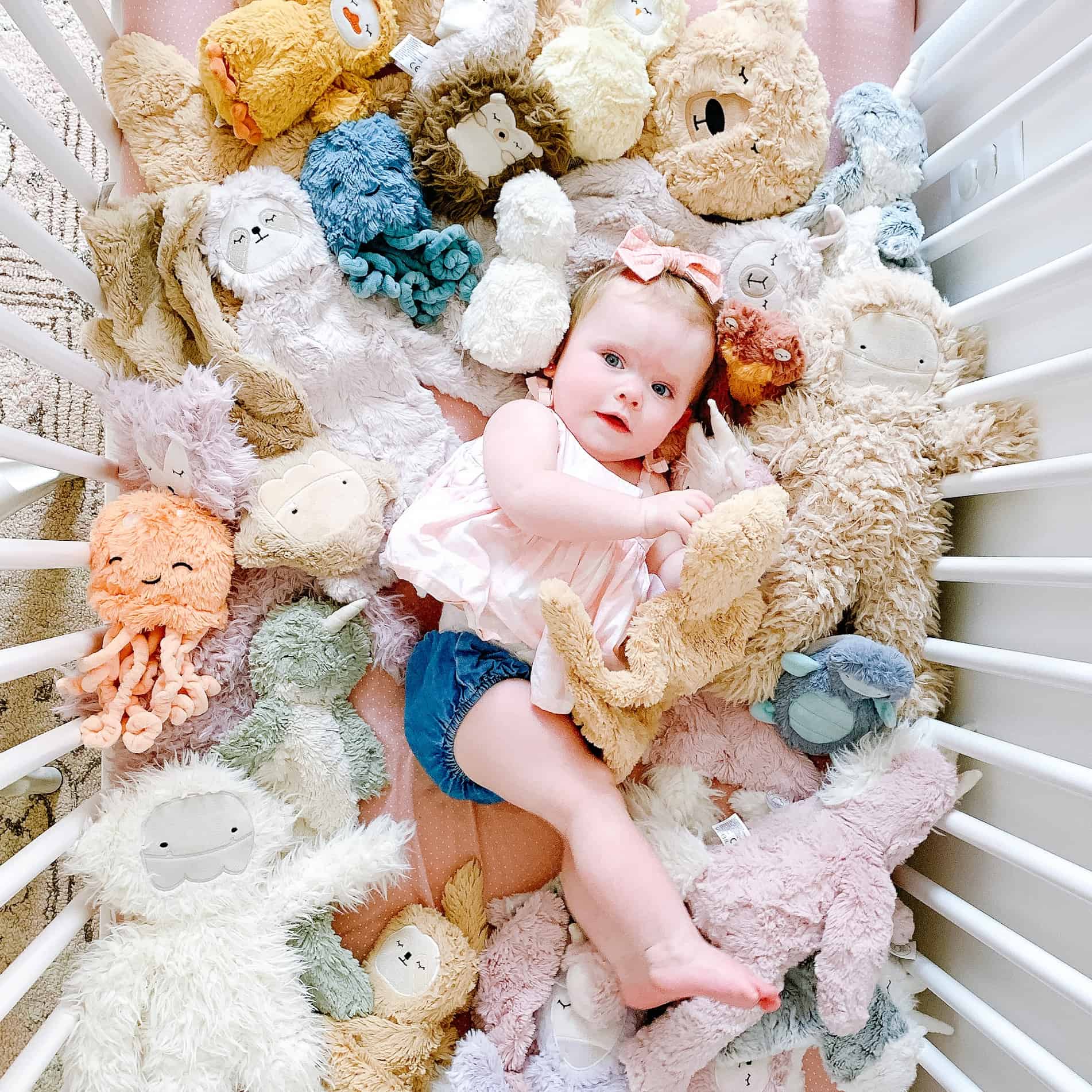 Best Gifts for One Year Old Girls
I am a mom of 4 – I have 2 girls and 2 boys, and the youngest turns one in just a couple of weeks. I pride myself on taking A LOT of time when it comes to figuring out useful and fun gifts for my kids, and I love sharing those ideas with you all.
Like I said at the top of the post – I have updated the post, but am also going to leave the original round up with the links that are still available in case those are the items you came for! (more ideas never hurt, right?)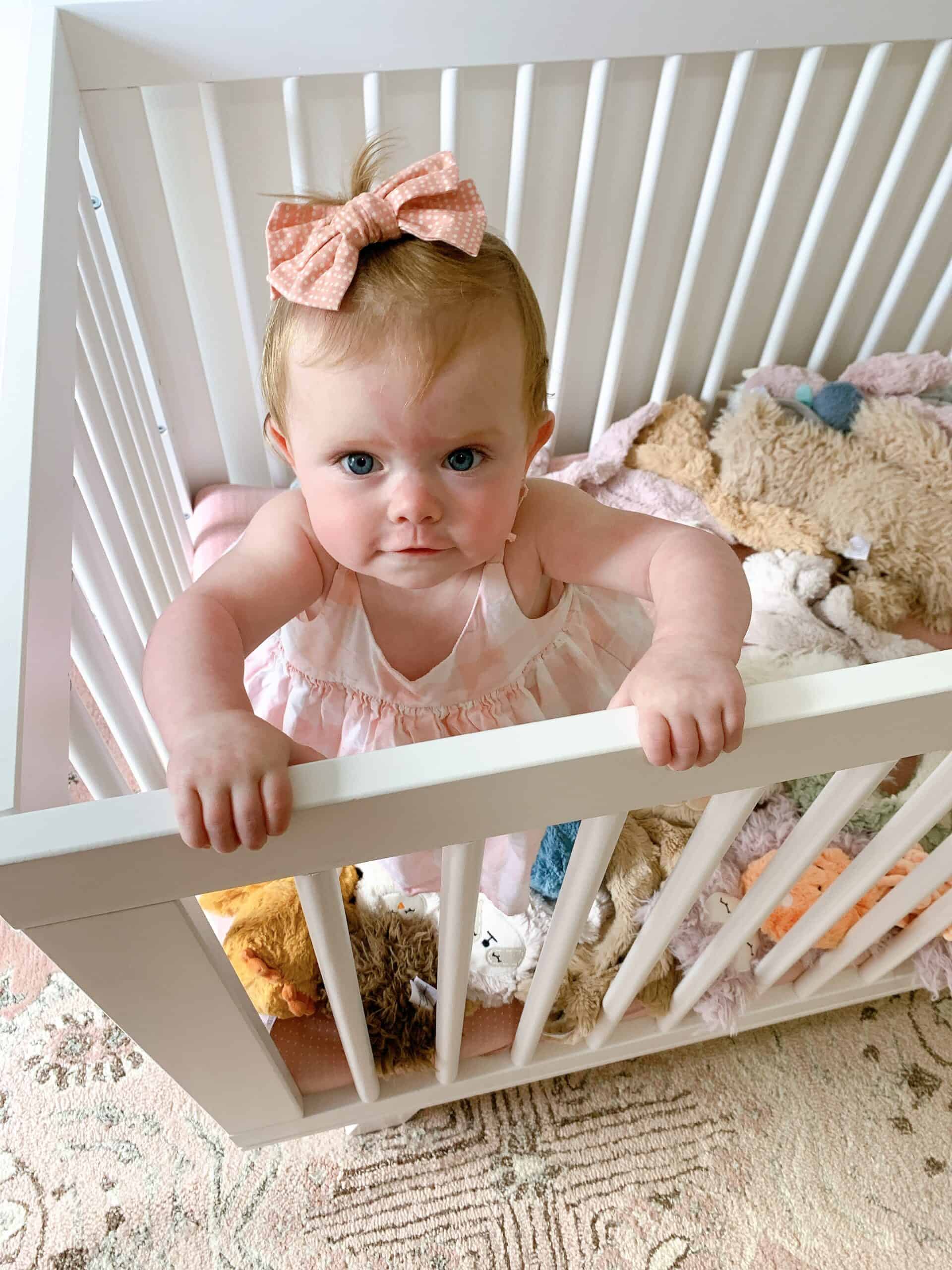 Other Gift guides
While you are here – I have done gift guides for nearly every age and they are all on the page linked below. Feel free to head there to shop today, or bookmark the page for later. I update all the guides frequently to keep the best gift options current.
What to Look for In Terms of Gifts
I like these guides to serve as a great way to find gifts whether they are for your own child, a family member, or a friend. I hit on several price points, and because I have 4 kids – I know how helpful it is to get some USEFUL items, so those are always a part of my guide.
Depending on if this is a first born or not might depend on how many toys a child needs. But I think for a first birthday it is a great time to get some fun items your toddler can use for the next year as they become more mobile, and more interactive.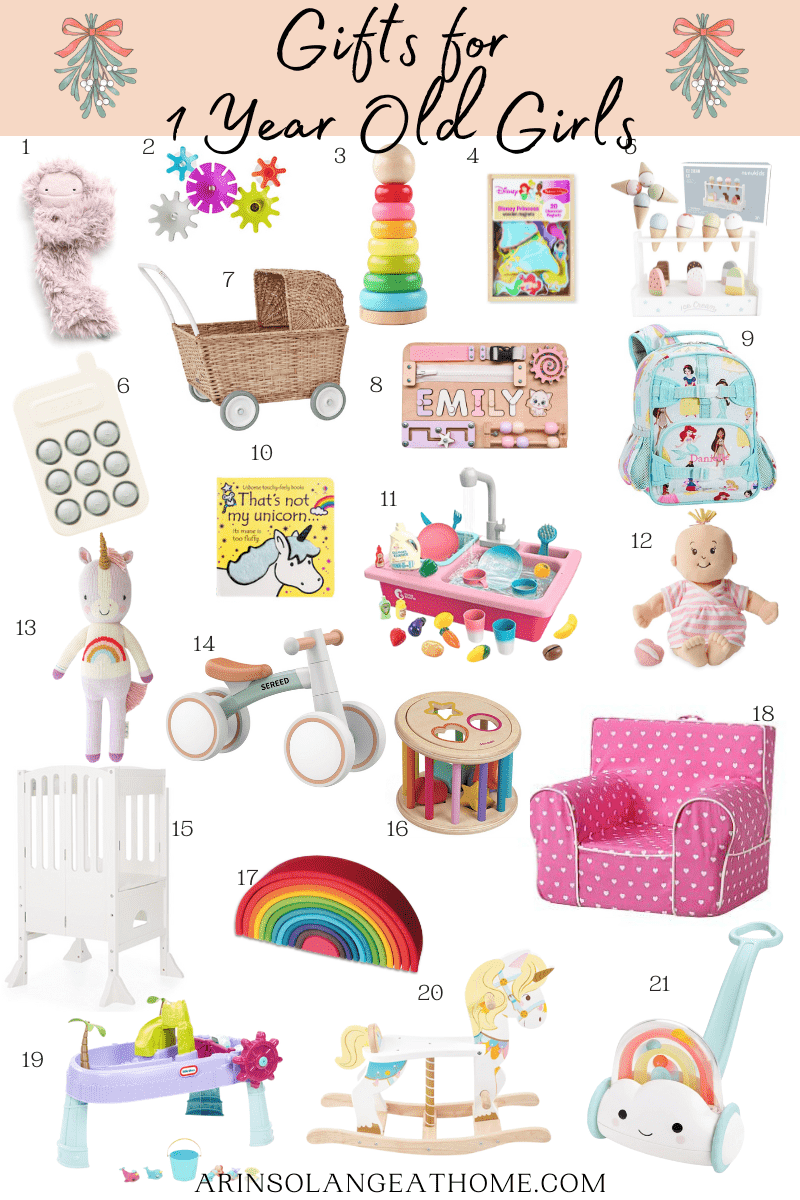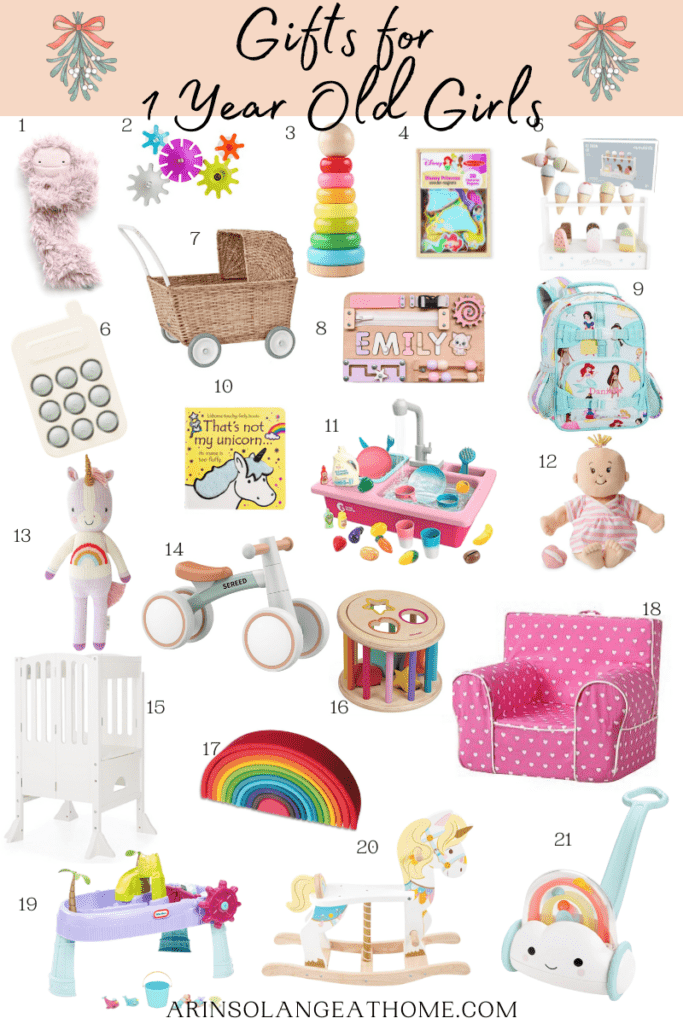 Round up 1 – One Year Old Girl Gift Guide
1 | 2 | 3 | 4 | 5 | 6 | 7 | 8 | 9 | 10 | 11 | 12 | 13 | 14 | 15 | 16 | 17 | 18 | 19 | 20 | 21
Hopefully this gift guide was helpful for you and you are able to find exactly what you are looking for for your sweet one year old. There are unique, fun, and useful items on both round ups that will thrill anyone who gets them!!
Other Posts You Might Love
How to make a Balloon Garland | Pink Puppy Party | Pink Sunshine First Birthday
Pin the Photo Below for Later
If you enjoyed this post you can pin the one year old gift guide for later, and if you are looking for more of the best gifts for a one year old girl feel free to leave a comment below or dm me on Instagram!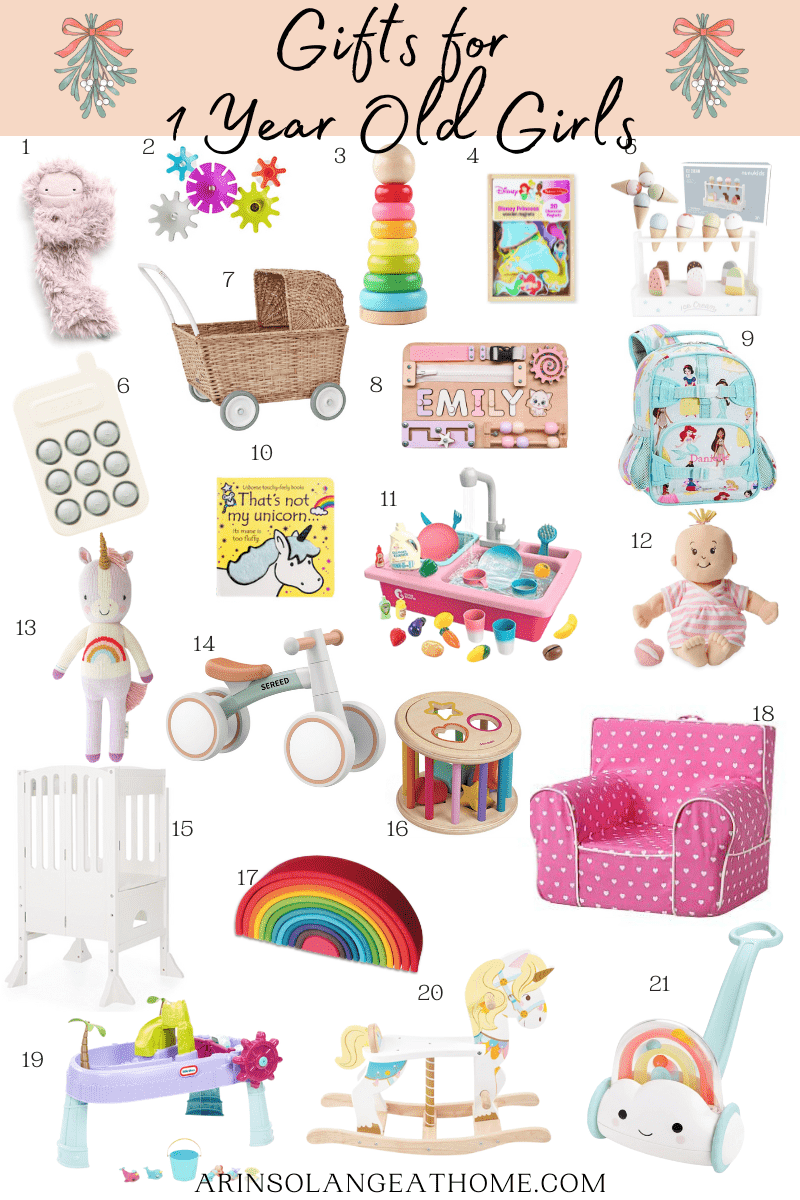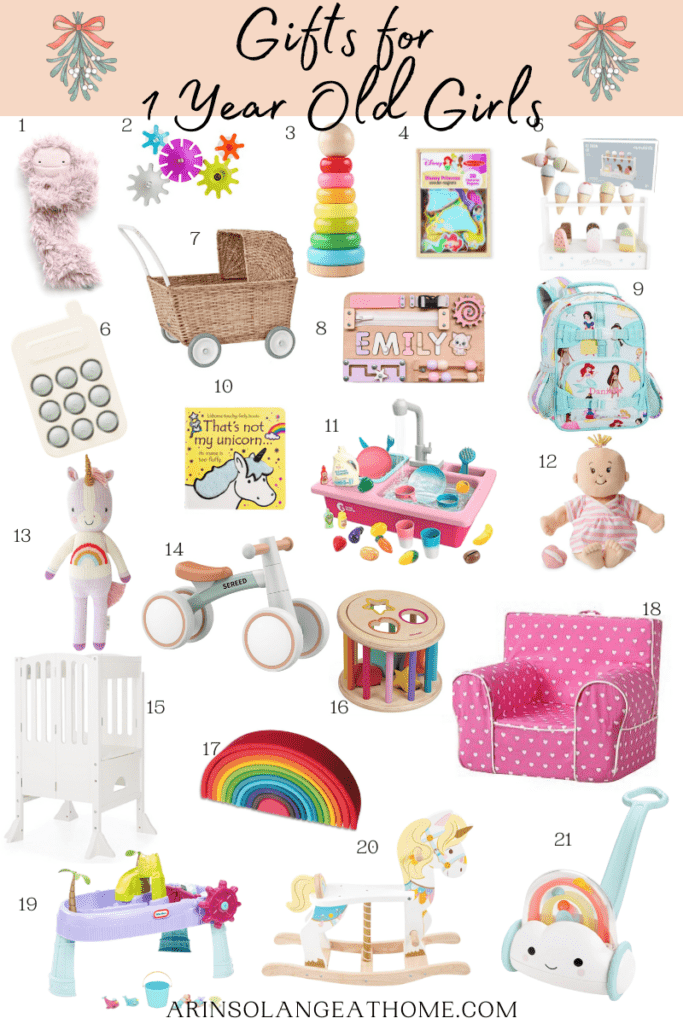 SaveSaveSaveSave
SaveSaveSaveSaveSaveSave