The holiday season is fast approaching and will be here before we know it. If you are making a list and checking it twice, the Amazon Prime Early Access Sale, on October 11- 12, 2022, is a great time to shop.
Amazon's Prime Early Access Sale is an exclusive benefit of Amazon Prime Membership and promises to offer hundreds of thousands of deals over two days.
Visit my Amazon Storefront for all the Prime Early Access Sale deals.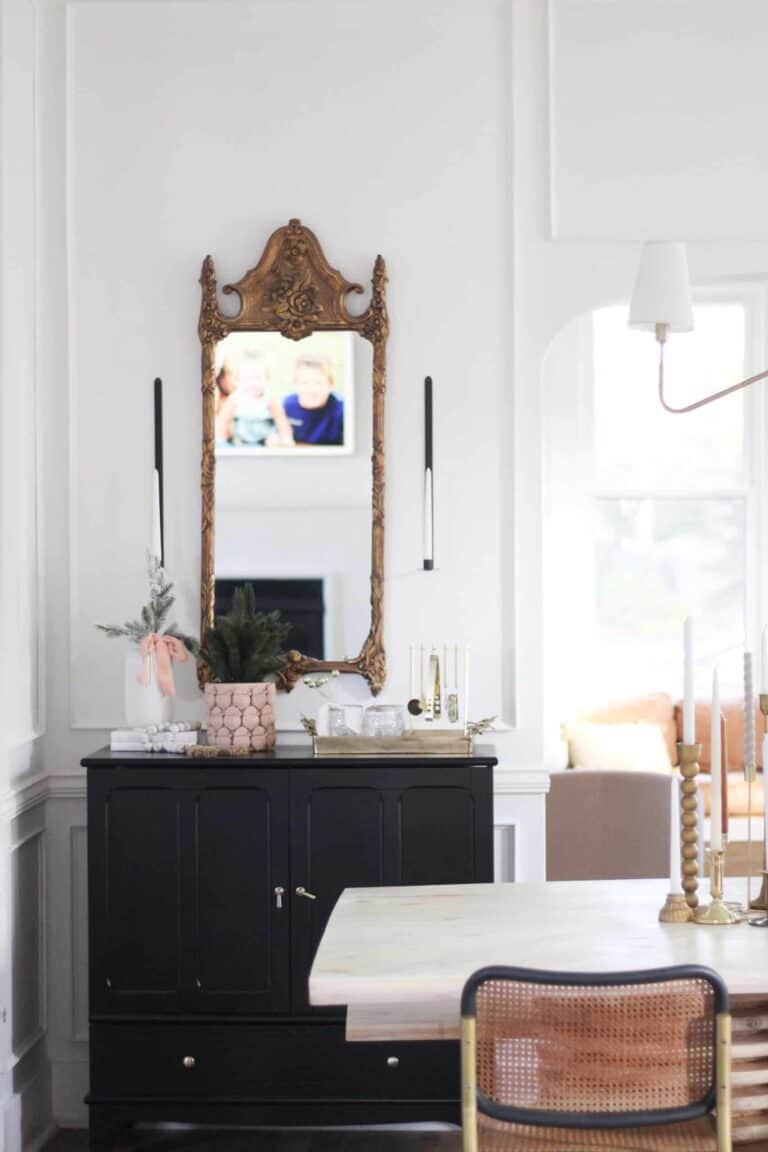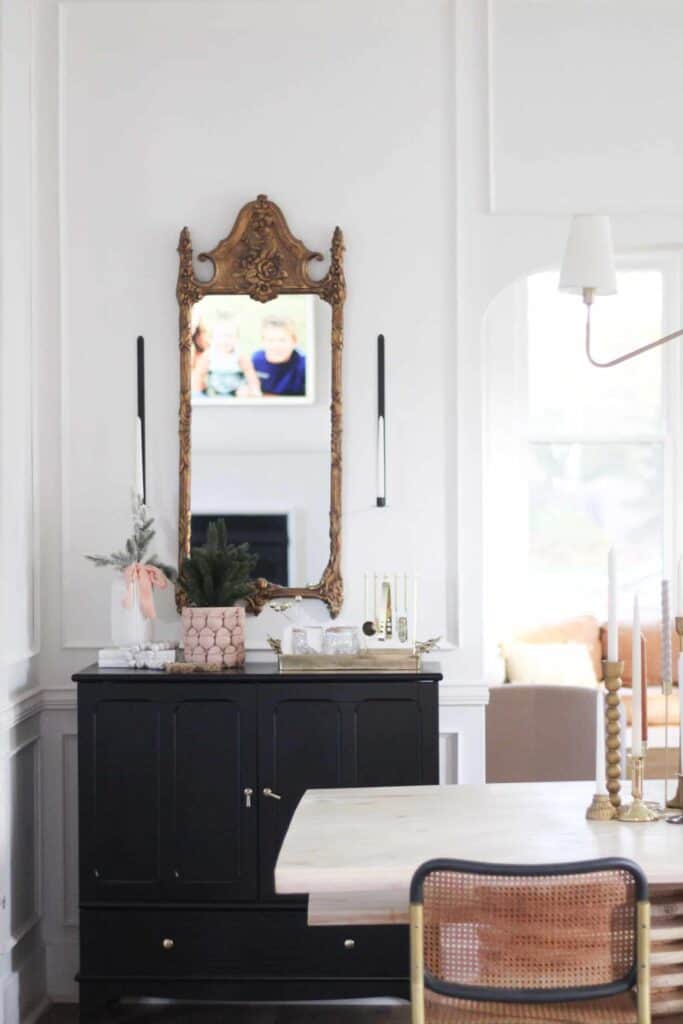 The post contains affiliate links.
The Best Gifts from Amazon
In order to take full advantage of this sale, I put together my list of the best gifts from Amazon. So how did I determine the best Amazon gift?
First, I considered what readers and followers purchased the most last holiday season. I also did some crowdsourcing from followers for their favorite gift items that I have recommended in the past year.
I also wanted to make sure that I found gifts for anyone who might be on your list – mother in laws, grandparents, kids, yourself, and more! You're sure to find a gift from Amazon for everyone on your list!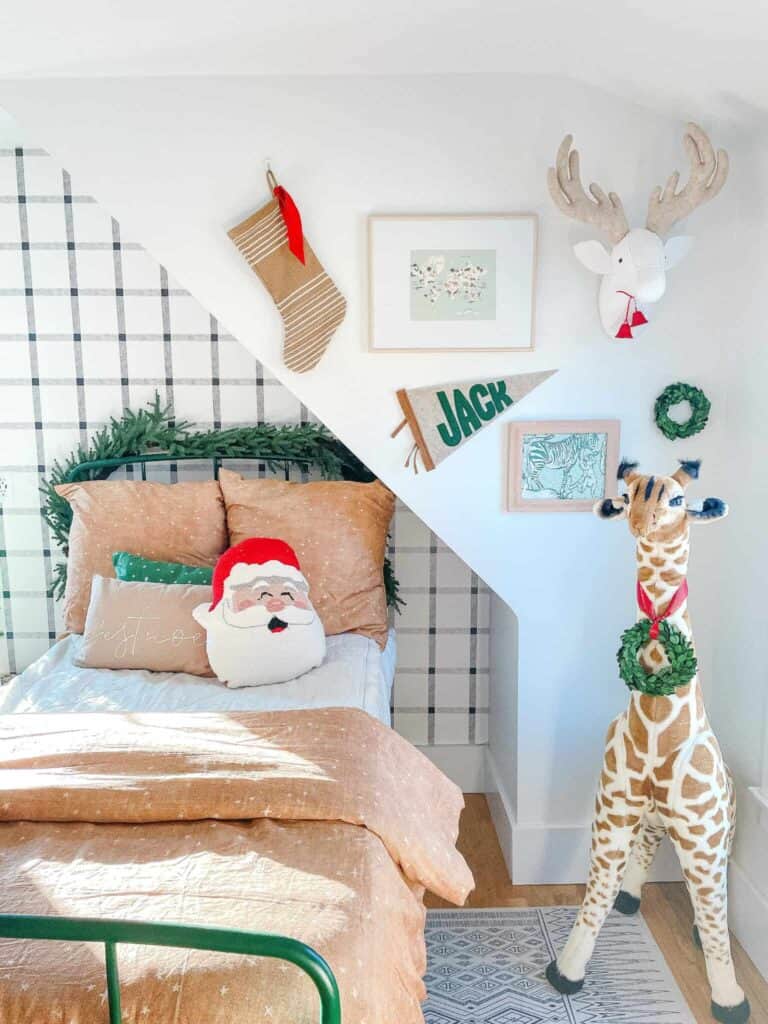 While all of these gifts from Amazon are great, I can't confirm that all of them will be on sale over the Prime Early Access Sale. So if you want to keep an eye on anything, just save this page and come back to check on your favorite items throughout the sale. Deals will be updated every 30 minutes!
And be sure to visit my Amazon Early Access Sale Storefront which will have all the best deals in one spot!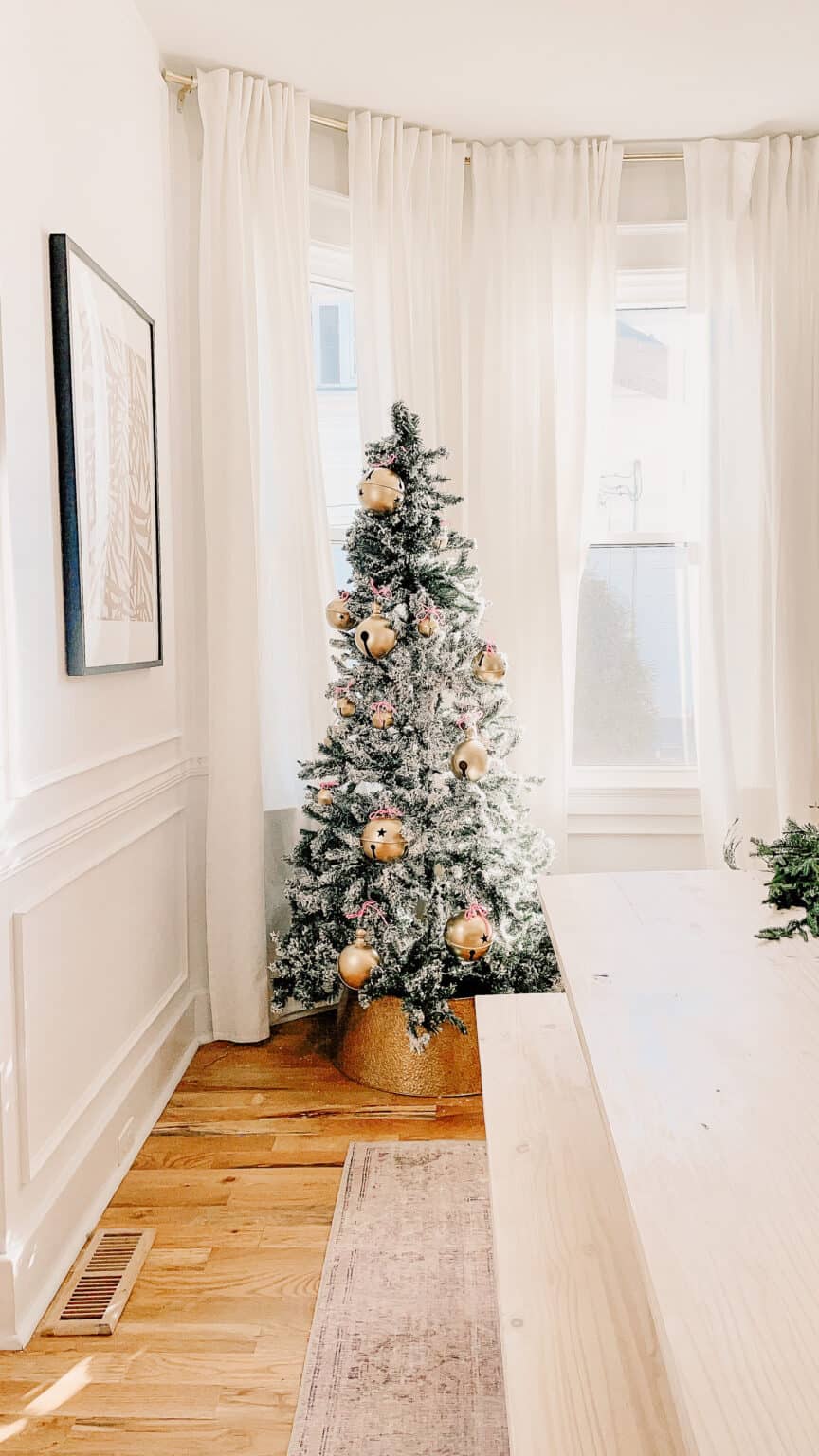 Gift Guide Central
Before I jump into the best Amazon gifts, I want to let you know that I have a holiday gift guides for all of the special people in your life from all retailers. You can check it out my gift guide hub if you are needing inspiration for anyone else on your list.
I try to keep a mix of practical and fun gifts for your family members, friends, and others in your life. At the same time, you can also find some unique ideas to make your home holiday ready on my Instagram (@arinsolange) and Tik Tok (@arinsolange).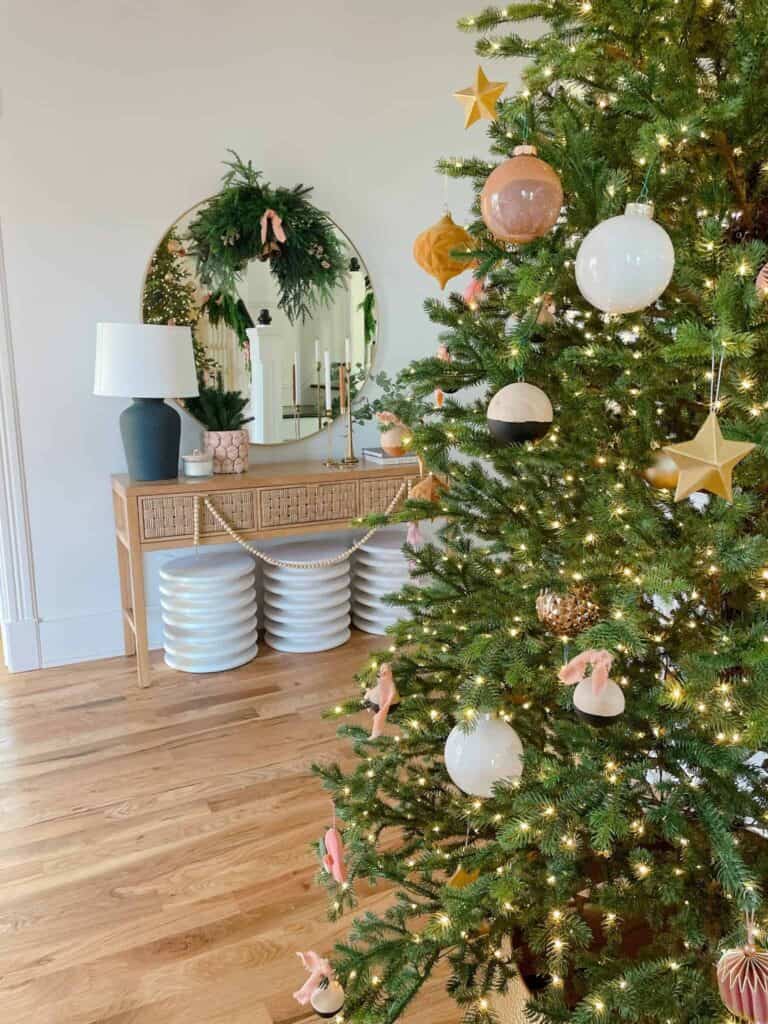 FrameTV Giveaway
As a way to thank all of you for your support during these crazy sale days, I am giving away a Frame TV to one of you! I know that whenever I get an Amazon gift card, I spend it on someone else. This way I hope that you can enjoy one of my favorite Amazon gifts with the ones you love!
Check out this reel for details on how to enter the Frame TV Giveaway.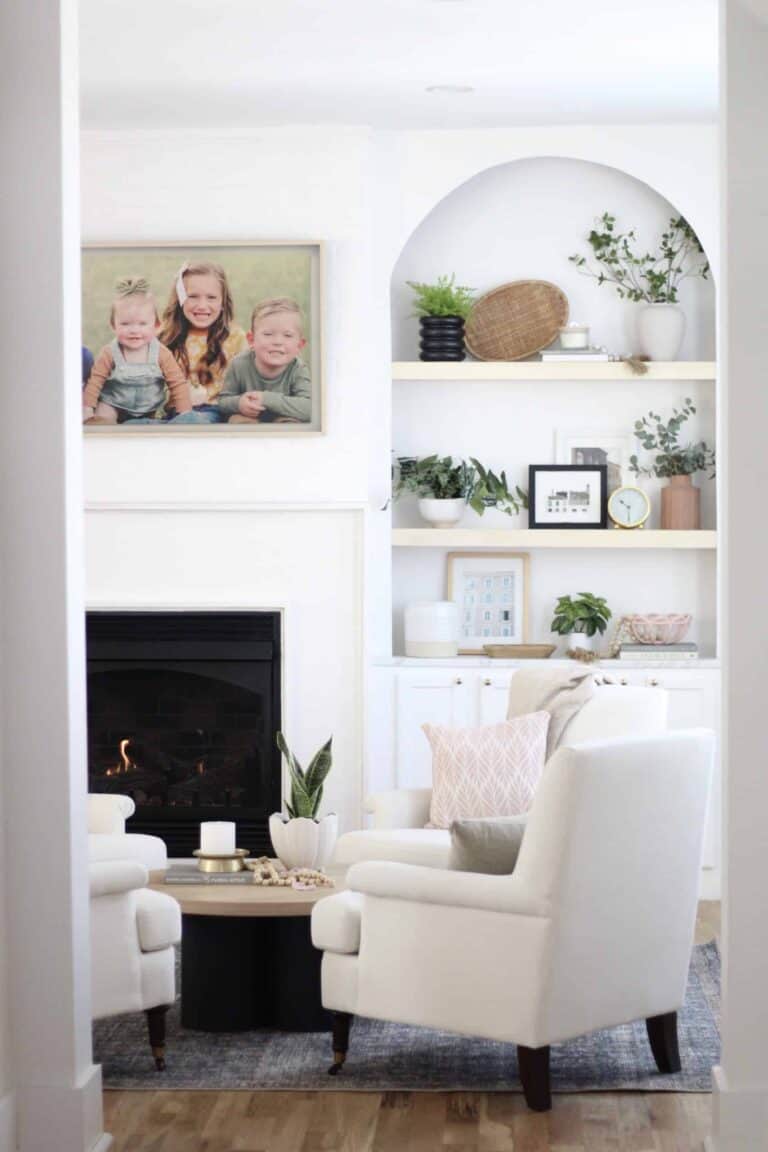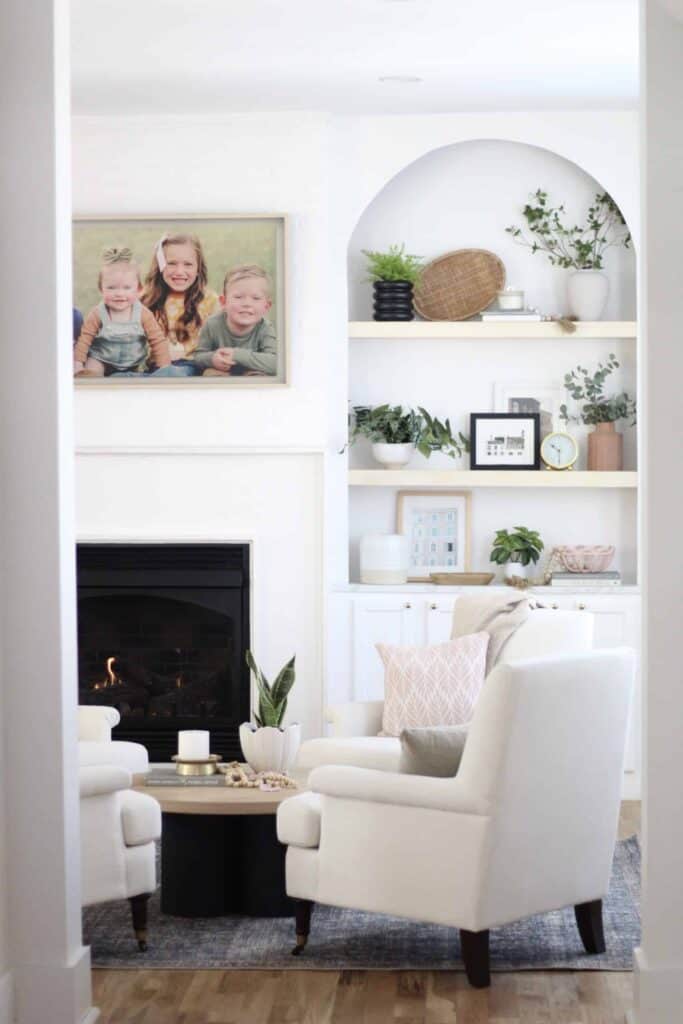 The 35 Best Amazon Gifts for Anyone
I've rounded up the best Amazon gifts for anyone on your list. Shop these items during the Prime Early Access Sale Event or anytime during the holiday season so that you can cross shopping off your list and enjoy the magic of the holiday season!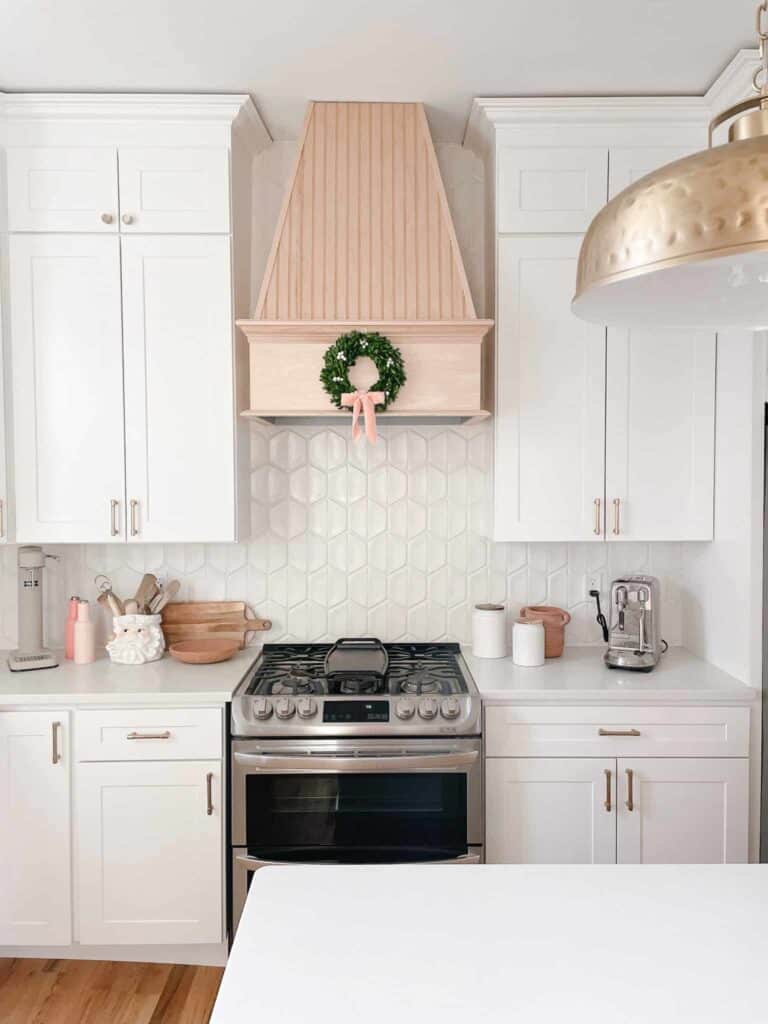 The Best Amazon Gifts for the Home
Oftentimes I like to gift items for the home instead of for an individual. These are usually great ideas too for a spouse who you know has been coveting something special, but doesn't want to spend the money on themselves.
This isn't your grandmother's blender. The perfect gift for the household, this is a smart blender that monitors internal temperature to avoid overheating and comes with a convenient carrier so that you can take your smoothie to go. And the sleek design would look great sitting out on a countertop.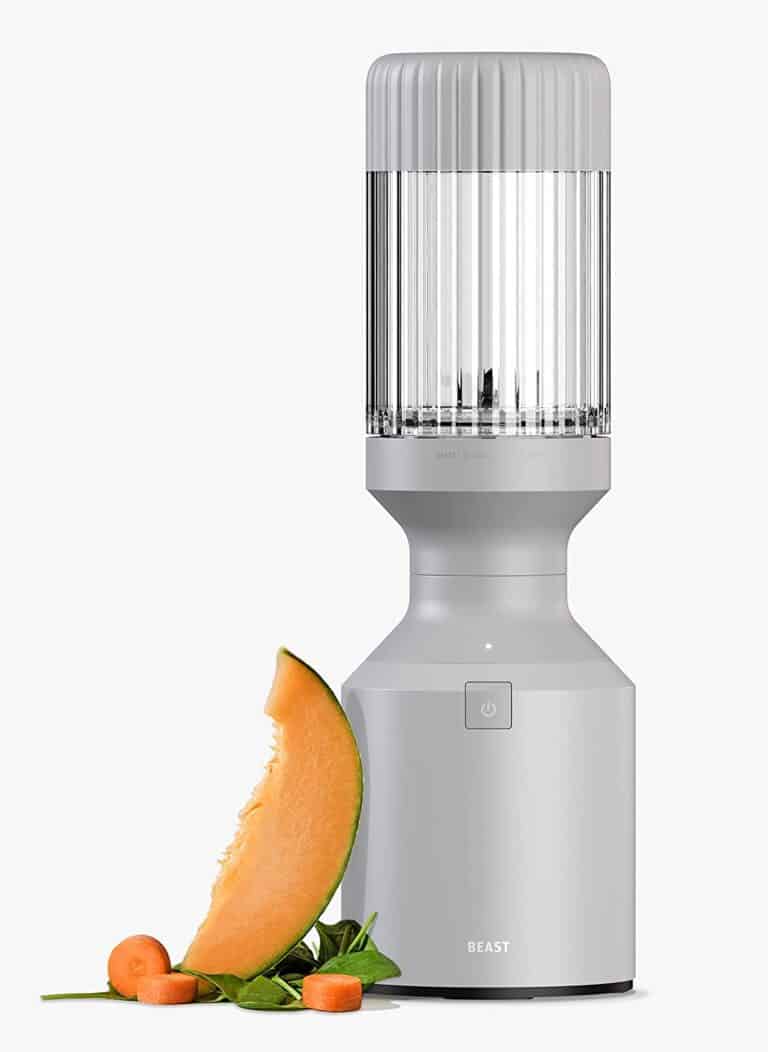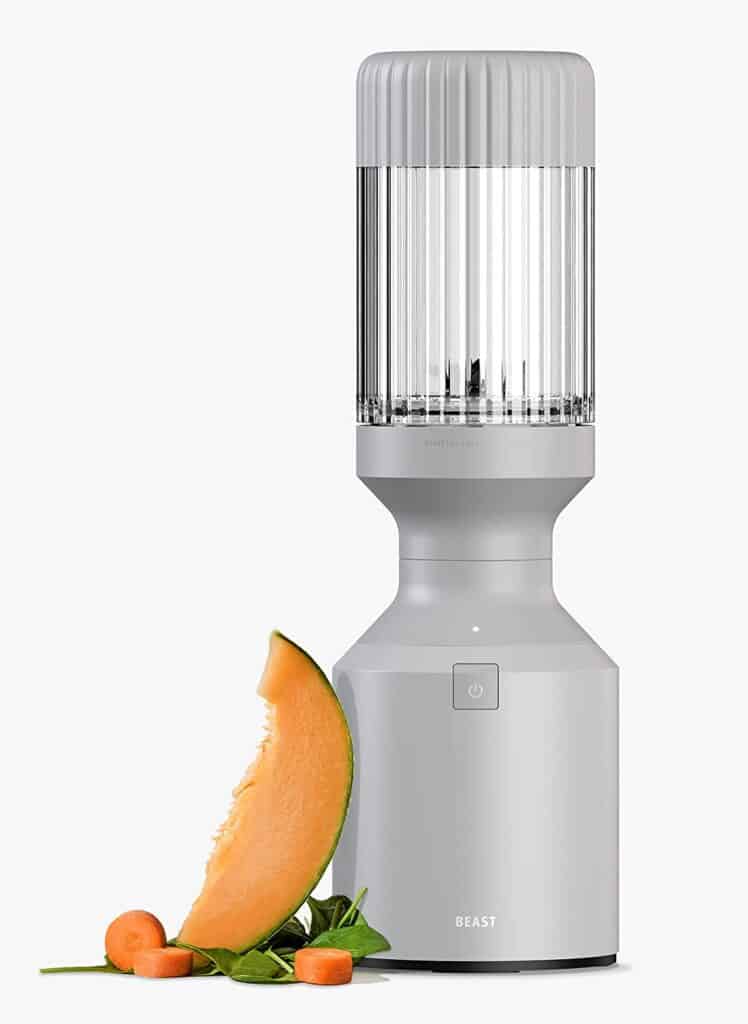 This hairdryer is always a best seller. I got one as a gift years ago, and it remains an all time favorite of mine to the point that I consider it an essential!

Five stars and nearly 10,000 reviews – that speaks volumes. This grill eliminates the need for kerosene and charcoal with the use of a battery powered push button ignition. Enjoy less time prepping and more time enjoying a meal with the ones you love!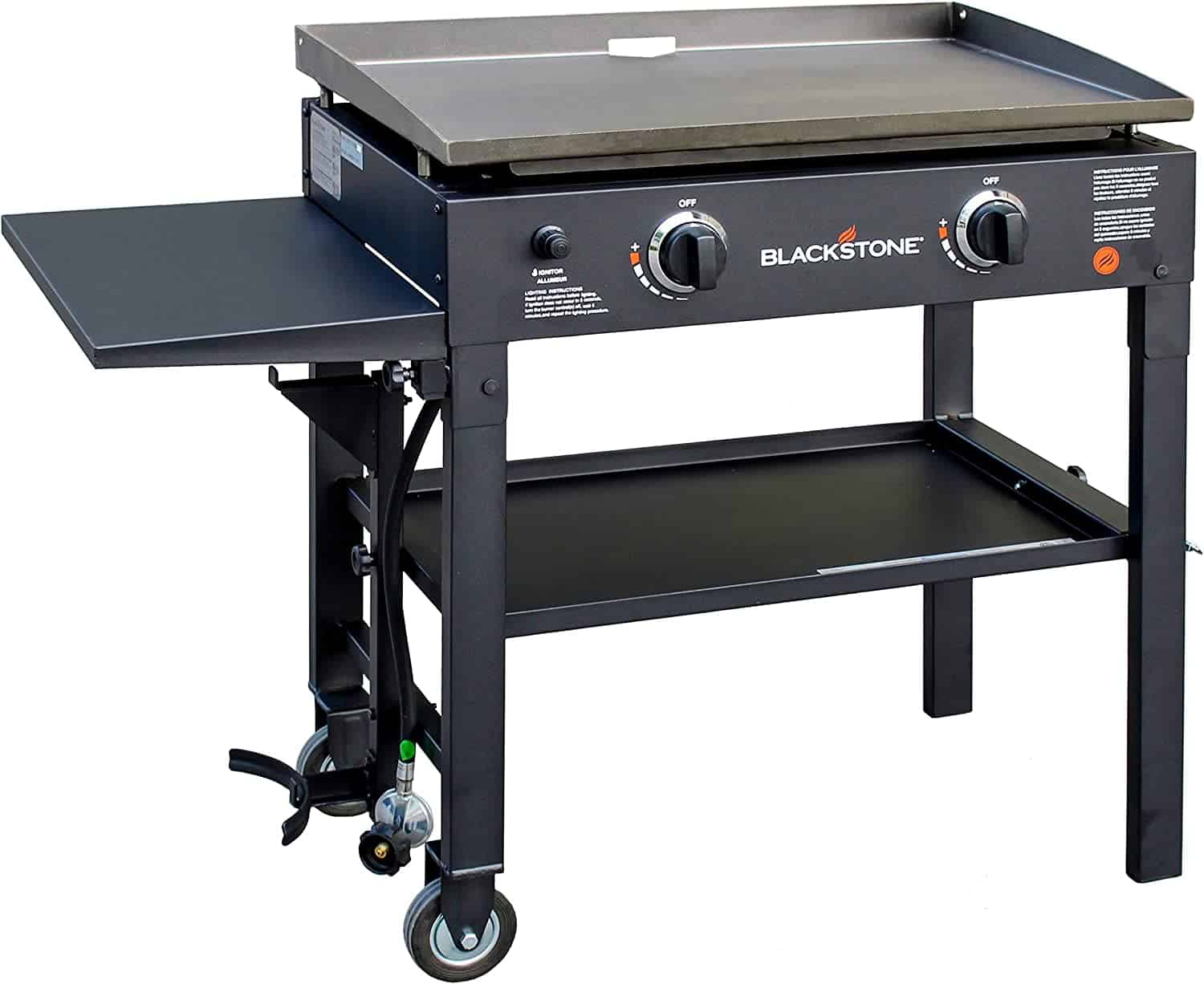 If you know someone who is all about aesthetics, this is a real "wow!" gift. Not only is it super functional (we have had this set for nearly a year now), but it is gorgeous! I don't mind leaving pots or pans on the stove top to dry when they look this good! I love giving a gift that will get used over and over.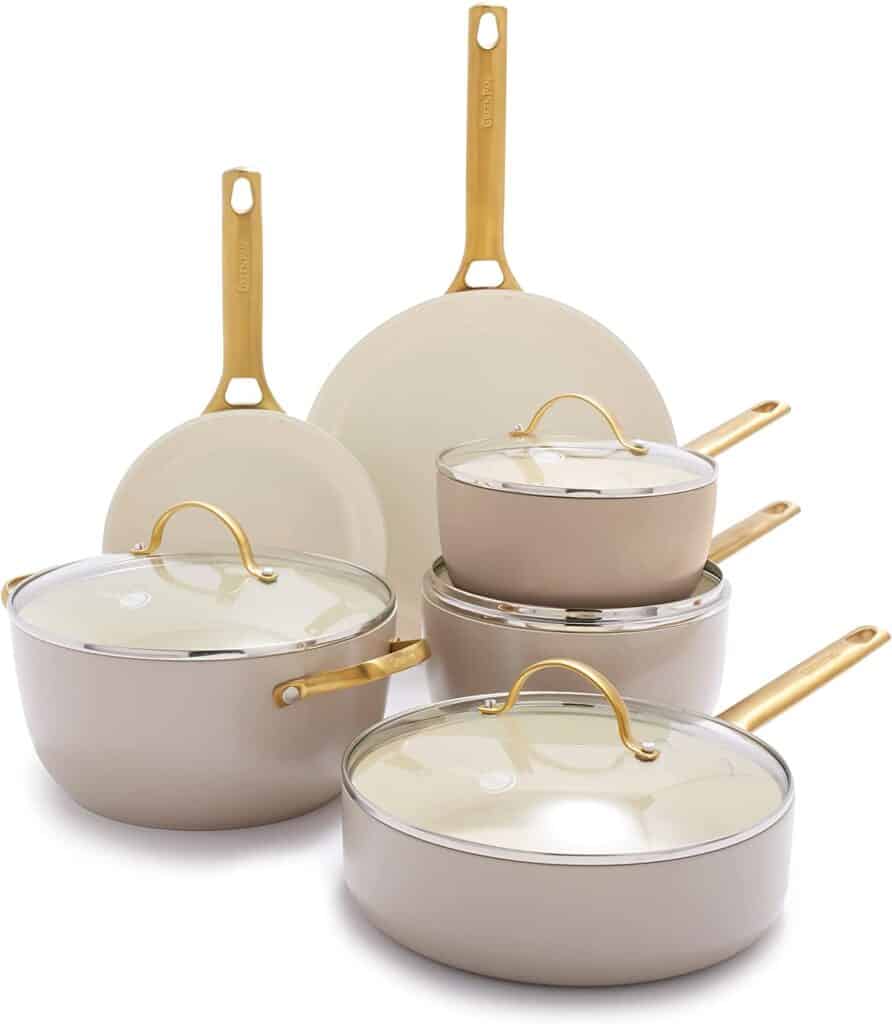 If you have any host on your list, this is a solid purchase. Minimal prep and clean up with all the ambience of a cozy fall/winter day. These are also great for anyone who craves s'mores year round!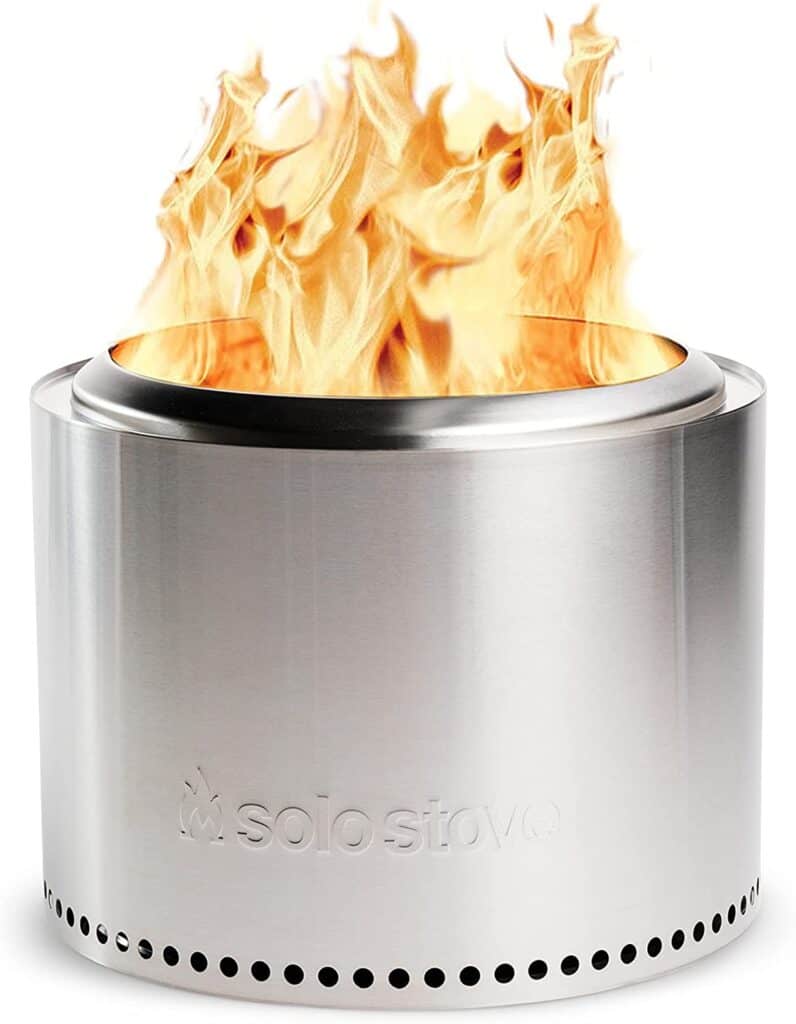 These are beautiful boxes that rarely go on sale, so if you see a deal grab them! They match with any decor and are functional. They're great to keep on your entry table with sunglasses or keys inside or they could go on office bookshelves to house all the extra tech items you don't want sitting out. And my favorite – put them in the living room to conceal all the remotes!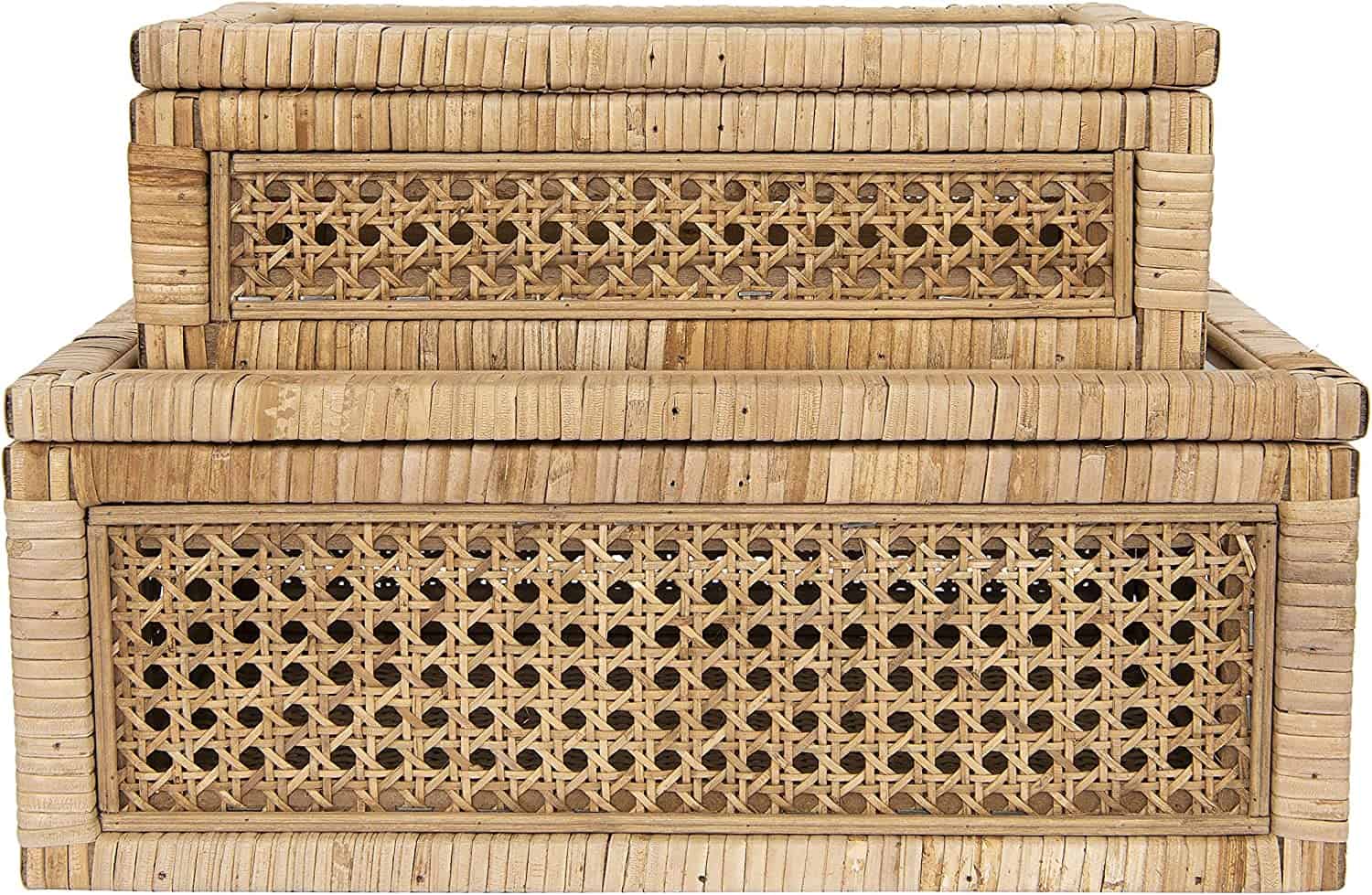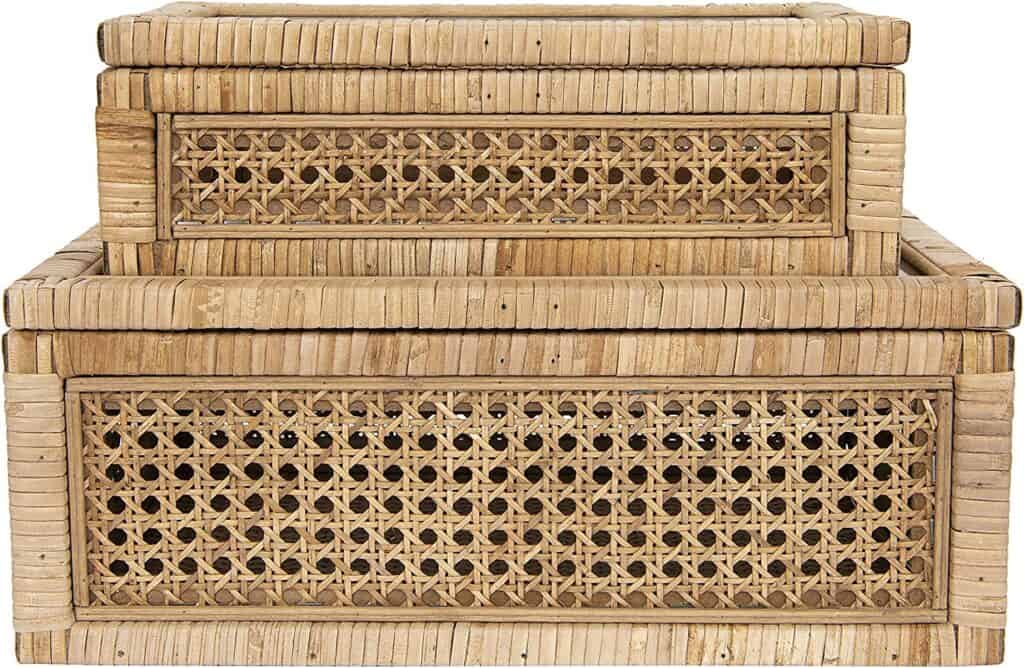 This is one of my all time favorites- we have several! It is the perfect marriage of beauty and function. And did you see my FRAME TV GIVEAWAY? Head over to my IG to check out all the details on my FrameTV Giveaway.
A great way to save money on the frame is this DIY frame that I put together this year. It only requires a few tools and is definitely a beginner level project!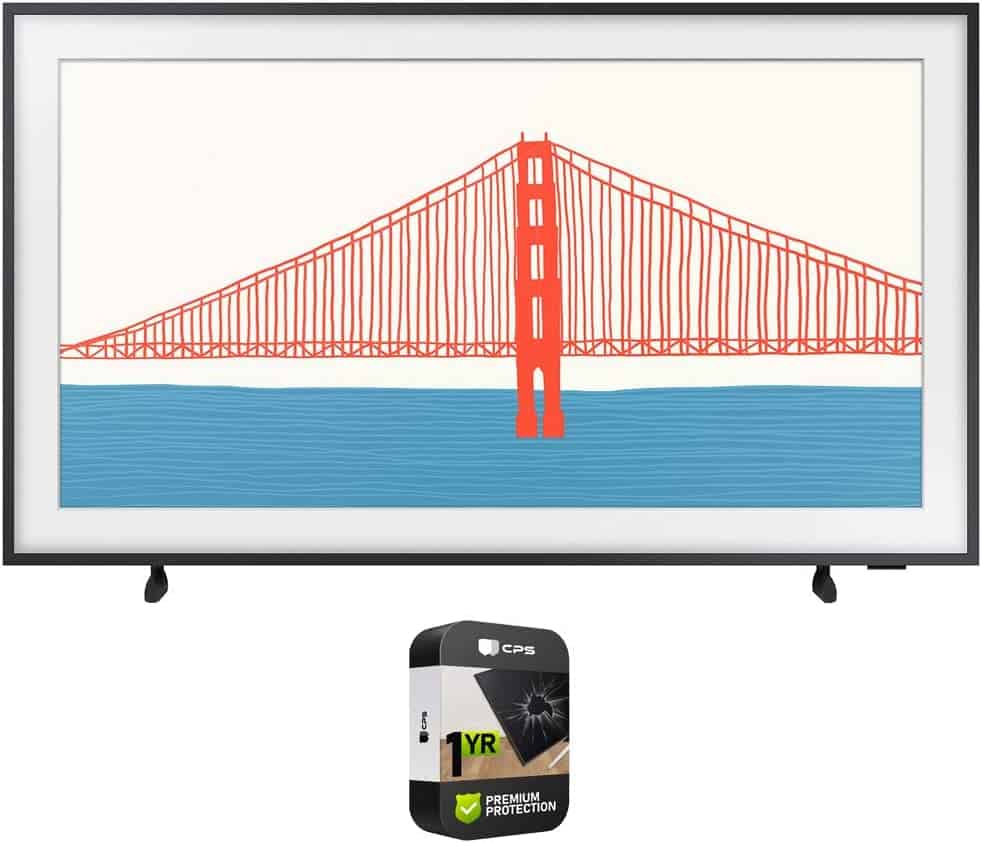 If you have anyone on your list who doesn't live nearby (grandparents or empty nester parents), this is the perfect gift! Plus, it is easy enough for grandparents to set it up. The recipient sets up an email address where you will send any photo you want to appear on their frame (let's keep it g-rated here!). That's it!
And if you really want to go the extra mile, set the whole thing up for them and preload some images so that they can see how it works when they unwrap it.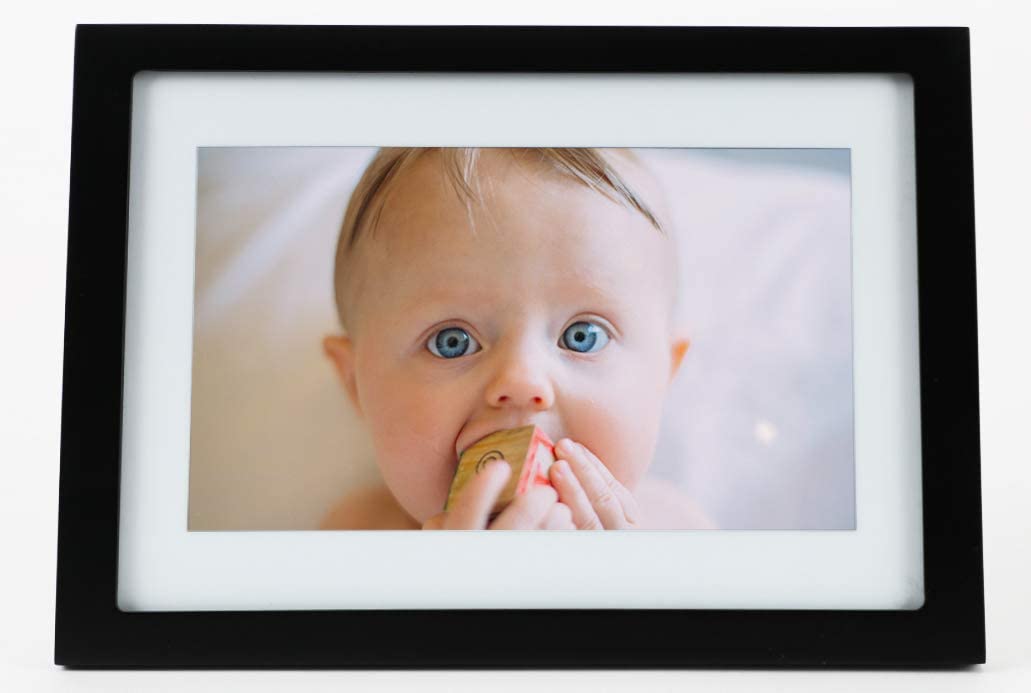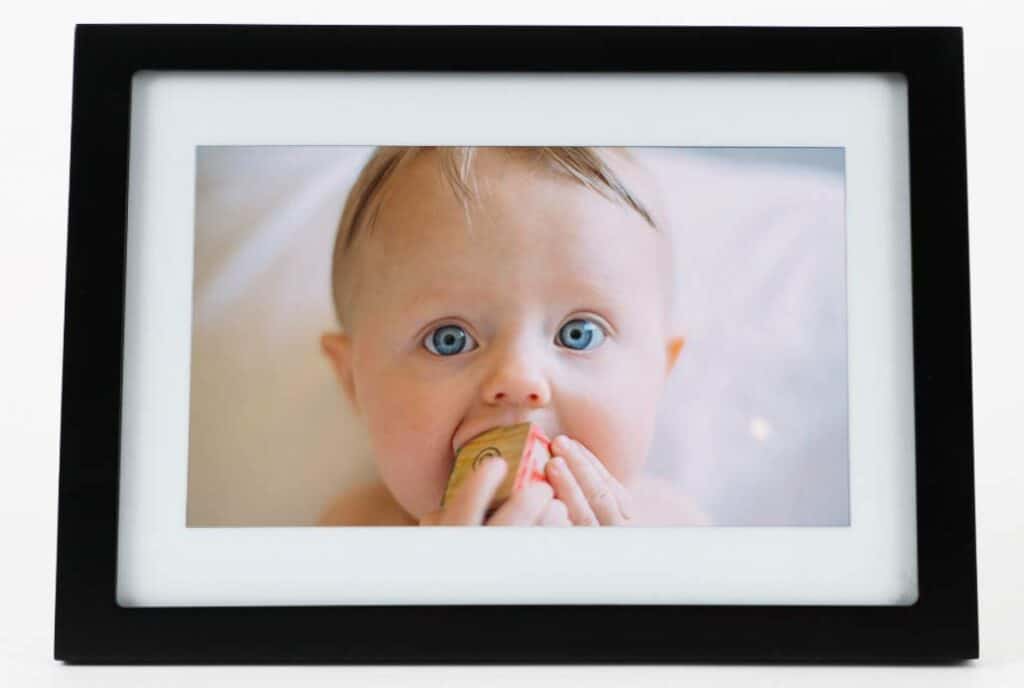 This is one of those gifts that is perfect to keep on hand for any last minute additions to your list. The packaging is beautiful and the product is too! Plus, who wouldn't like a little upgrade to a frequently used item?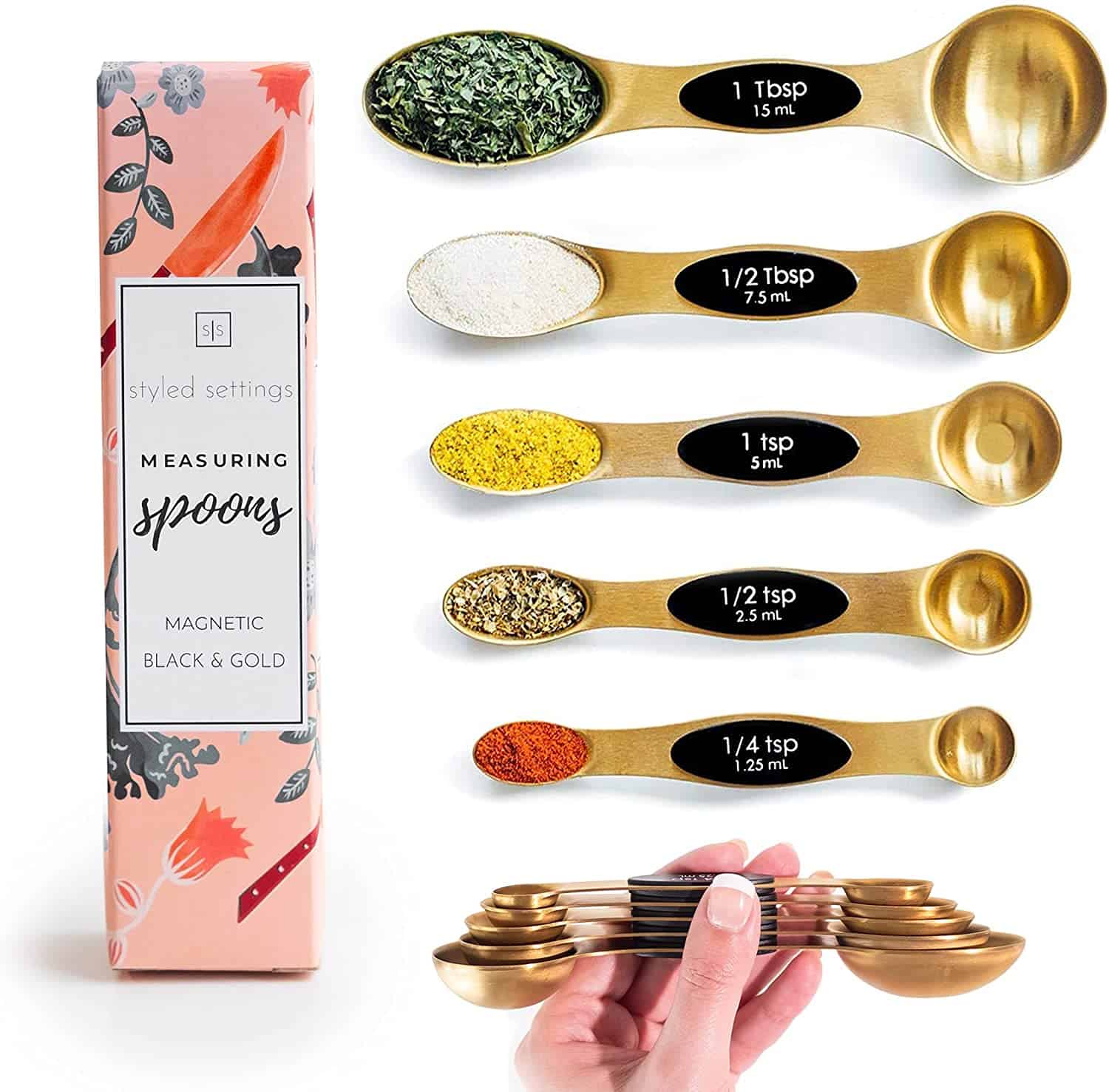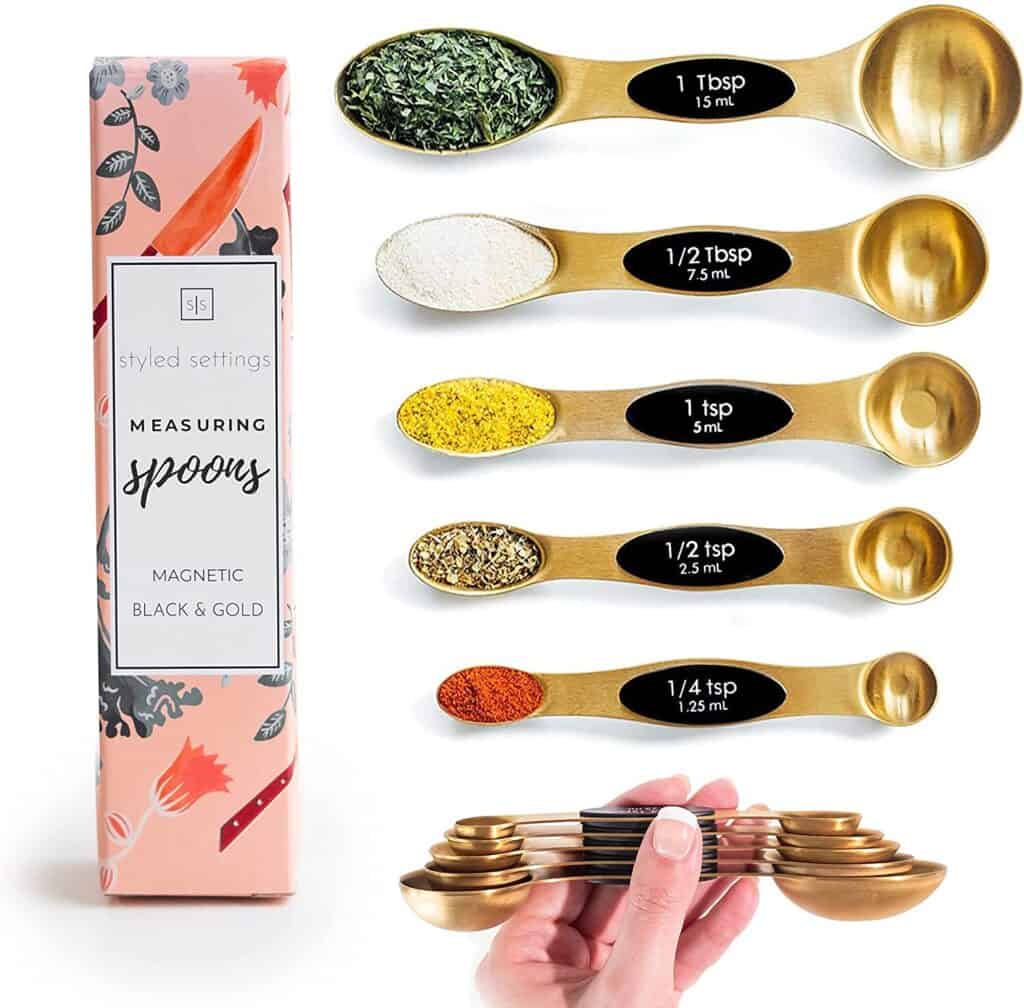 I love these! I ended up painting mine pink (of course), but these are another great host gift. They are sleek and simple to go with any decor and so functional!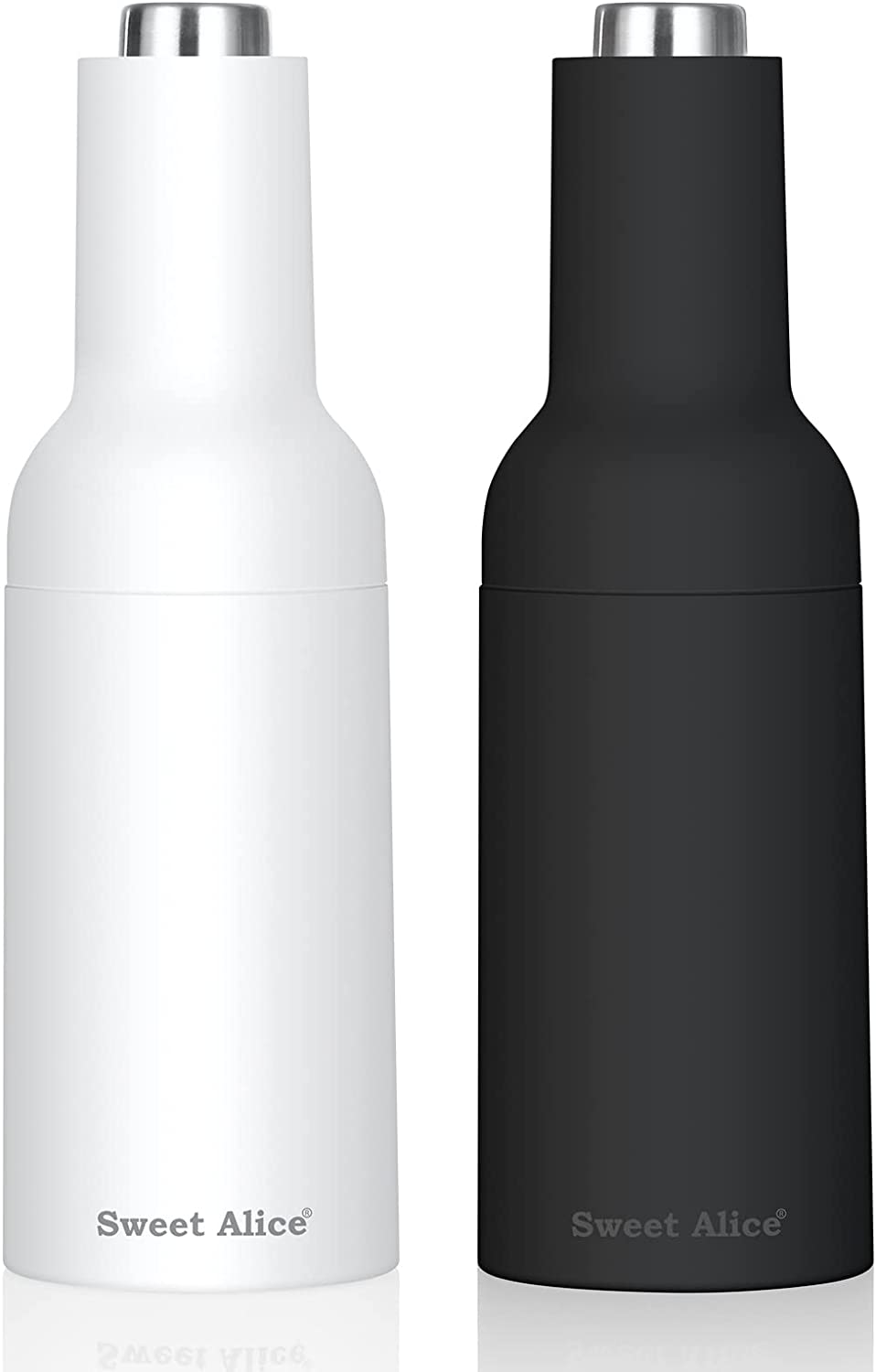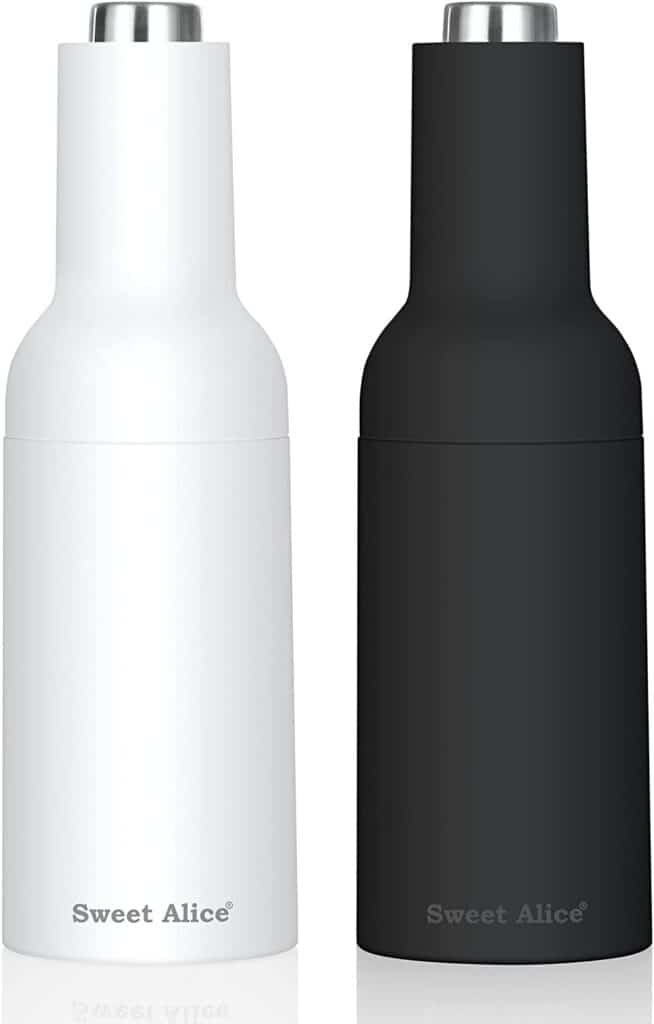 We got this wagon over the summer and it is easily one of my most talked about items any time I take it out. This wagon converts to a 2 person or 3 kids bench seat. It is perfect for outdoor gatherings of any kind, especially in the cooler months when you wouldn't really want to sit on the cold ground at a festival or concert.
Check out my full review of The Lounge Wagon.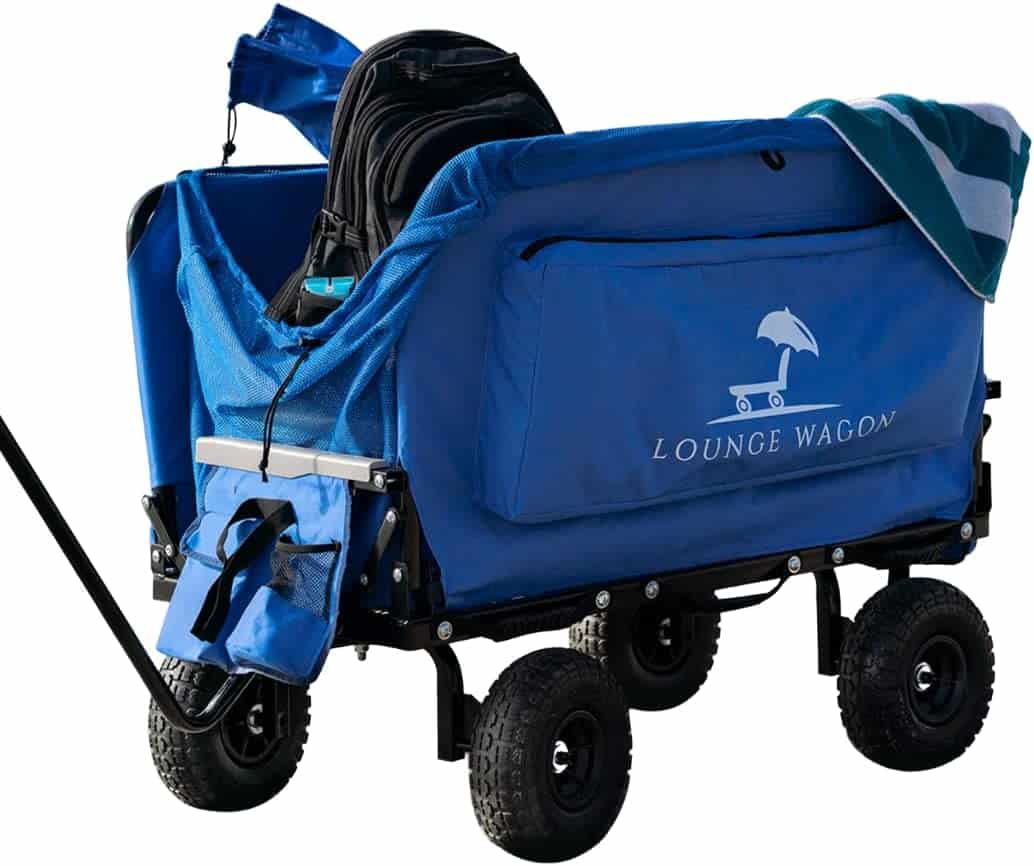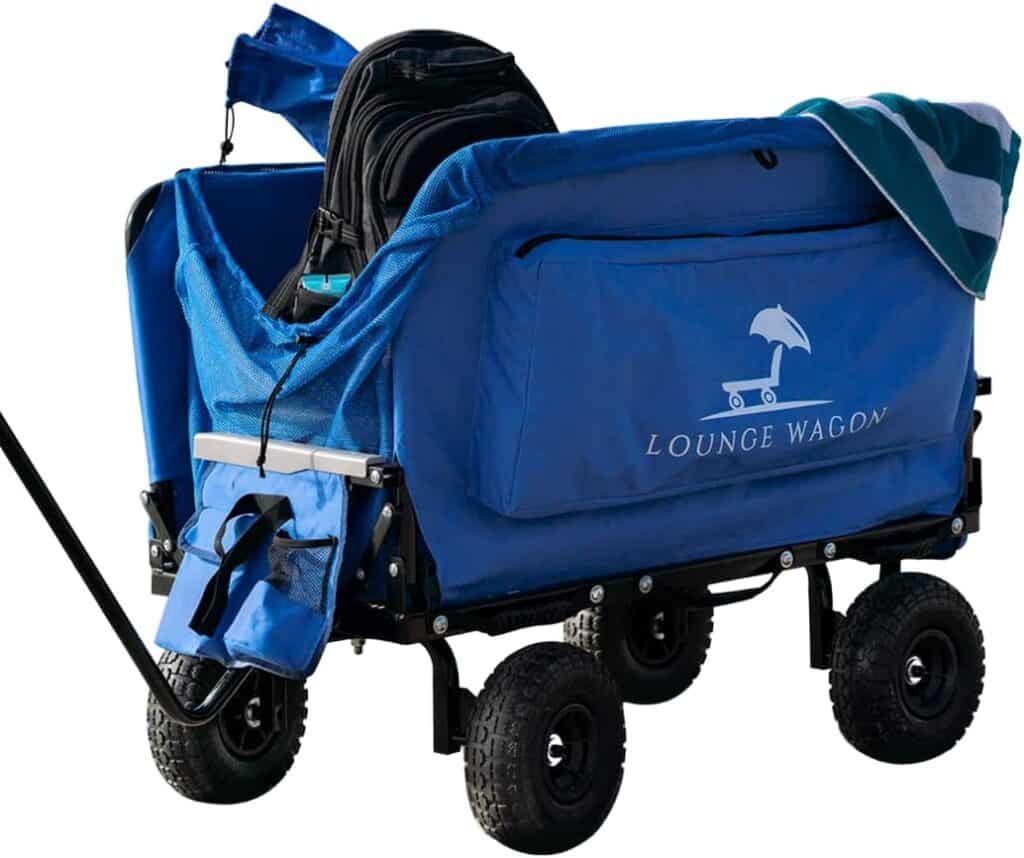 This sofa is one of my most asked about items. I've gotten so many questions that I went ahead and wrote an entire review of the Poly and Bark Amazon sofa. Spoiler alert: I love it!
I totally get the hesitation to buy a sofa from Amazon, but this purchase paid off. While it is a bit pricey when not on sale, I am always keeping my eyes on this one and share anytime it goes on sale on my Instagram Stories.


This is a recent purchase of mine and I love it! I used them for our Hocus Pocus Party that was sleepover style and they're so cozy! I would also call them a bit trendy so they would be a great gift for a tween or teenager too! Lots of color options.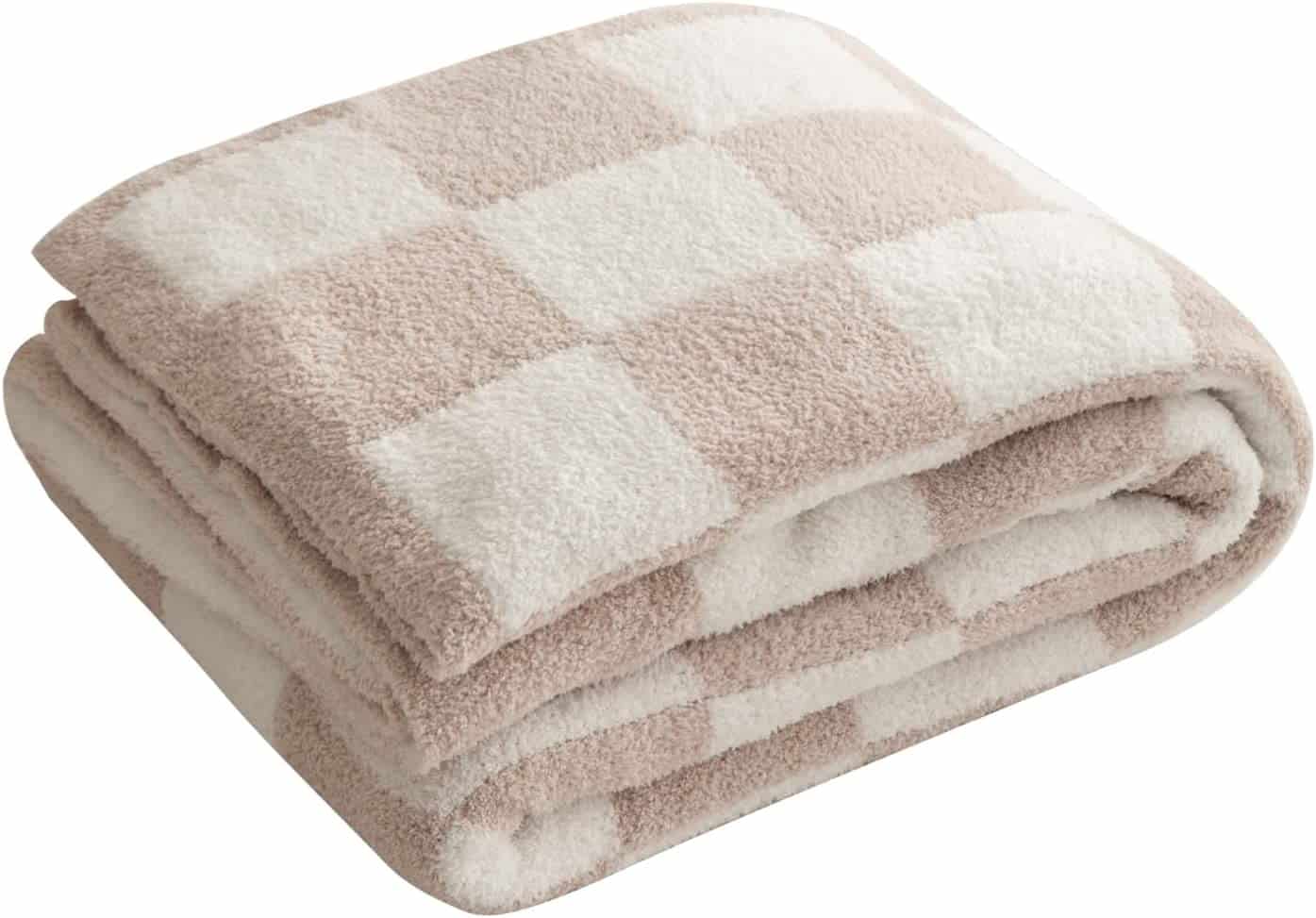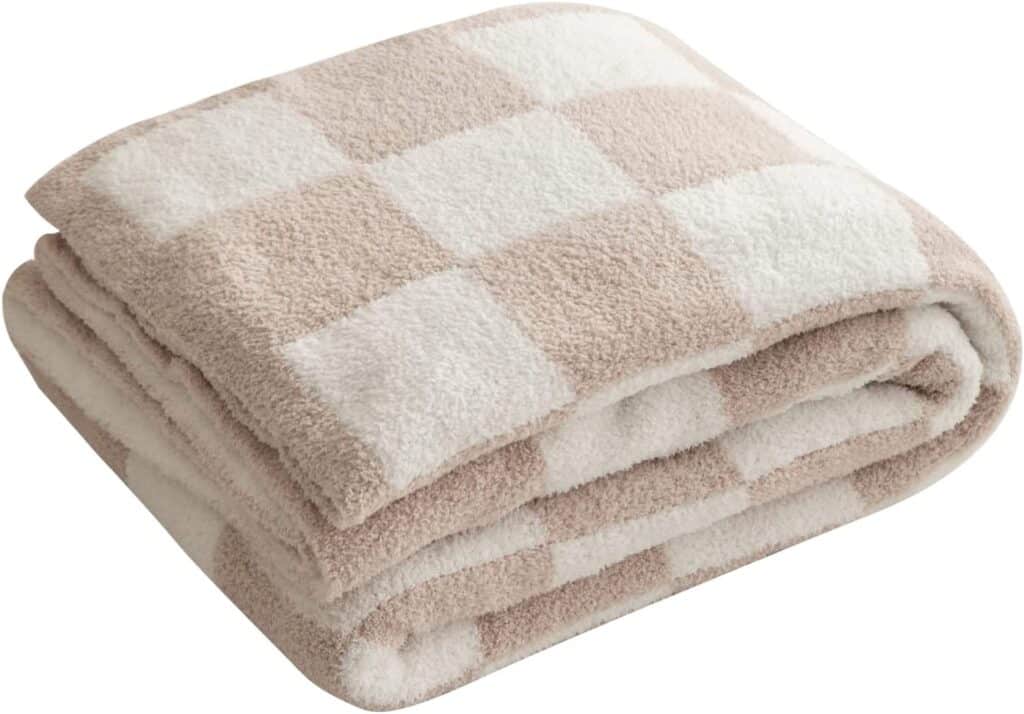 The perfect simple gift. Timeless and elegant, anyone could find the perfect place for this vase set in their home.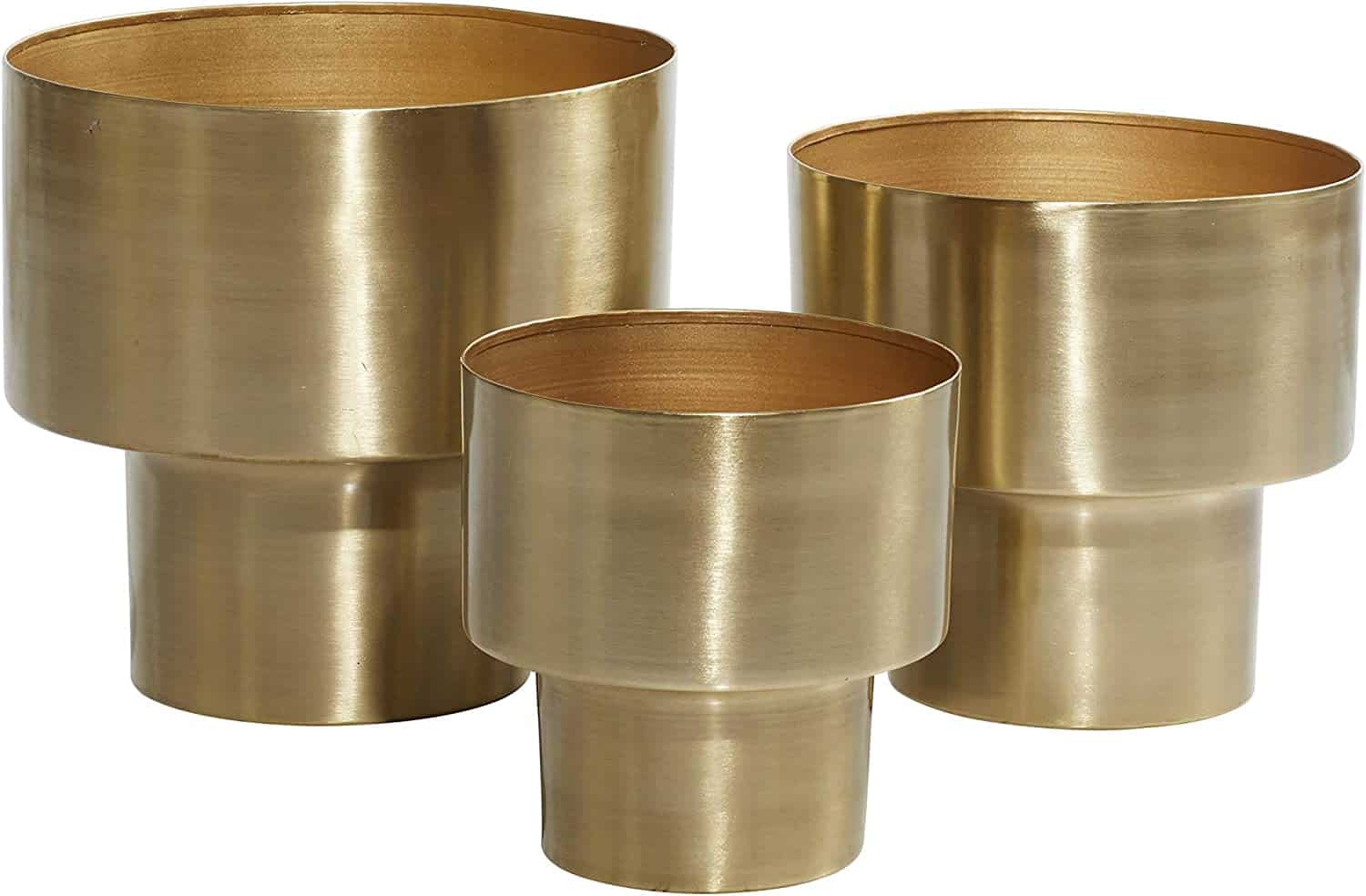 Another one of my favorites! These are ideal gifts because they come with extra "oomph". Meaning that the recipient can add more stuffing if they like firmer pillows or take some out if they like them softer. Another perfect Amazon gift idea for anyone!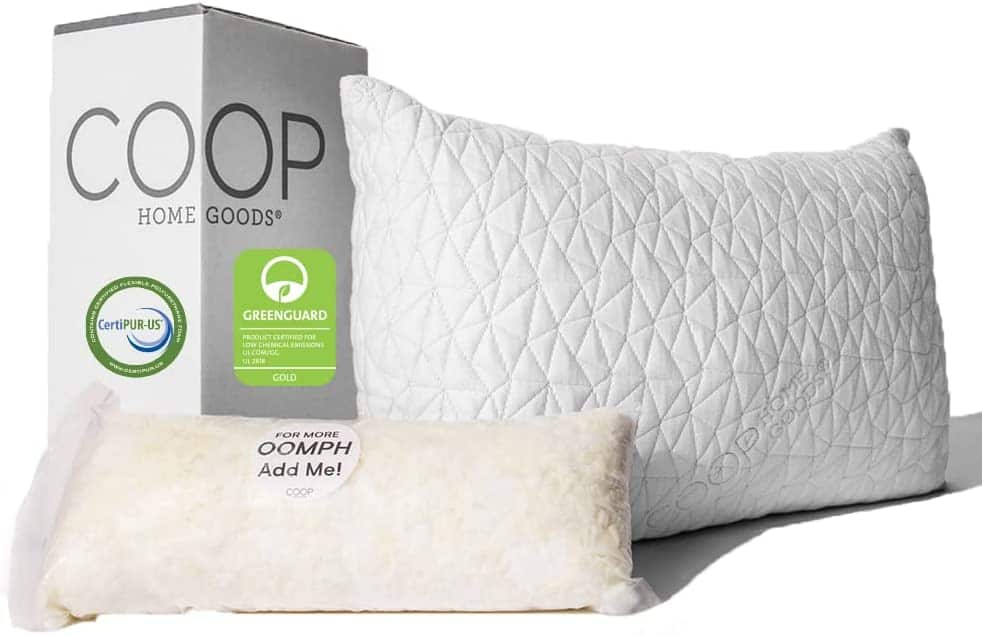 I personally like this gift for White Elephant/Dirty Santa/gift exchanges. I don't know anyone (especially my millennial friends) who doesn't wake up from time to time with a mystery pain or sore back. This is one of those items that you don't know you need until you need it!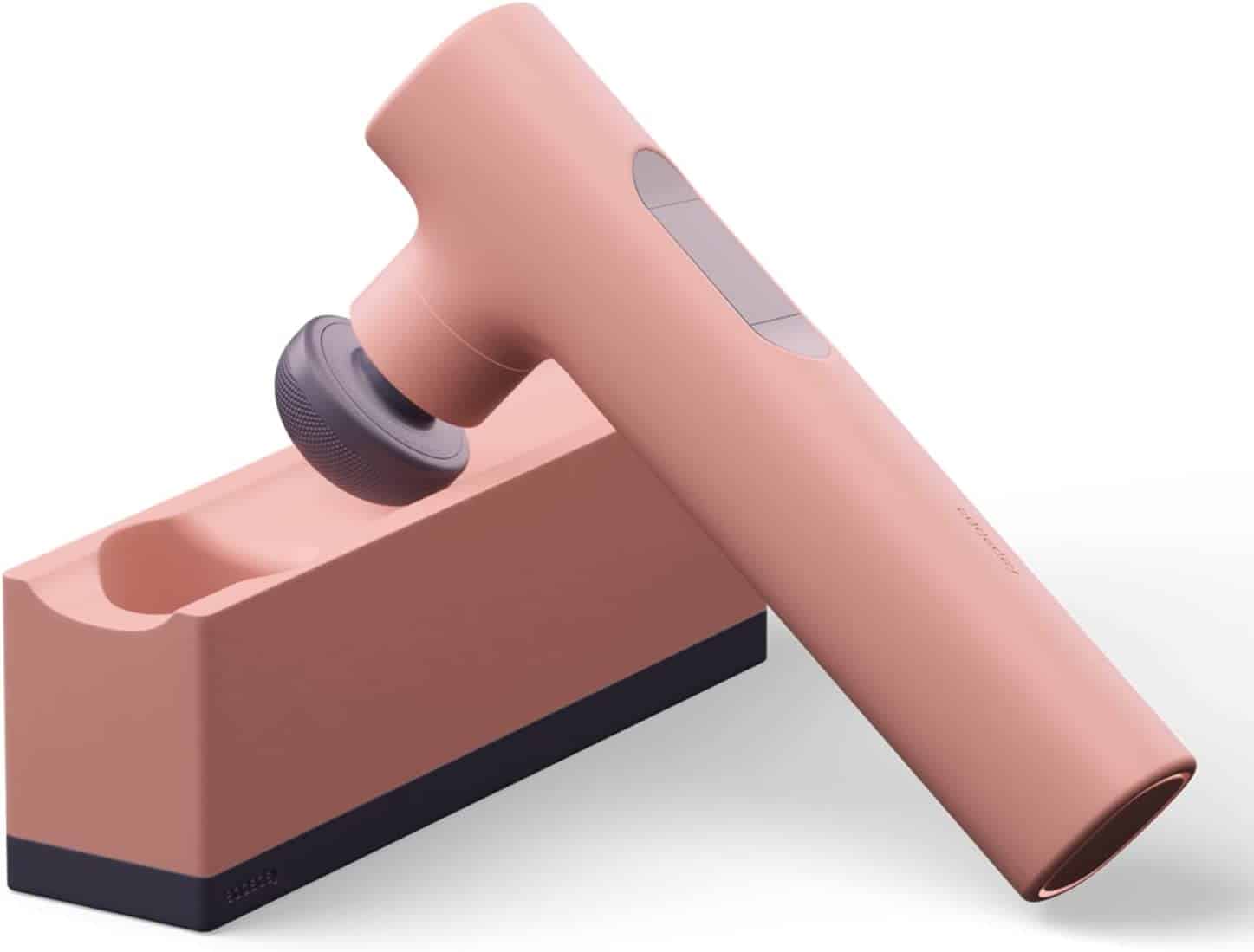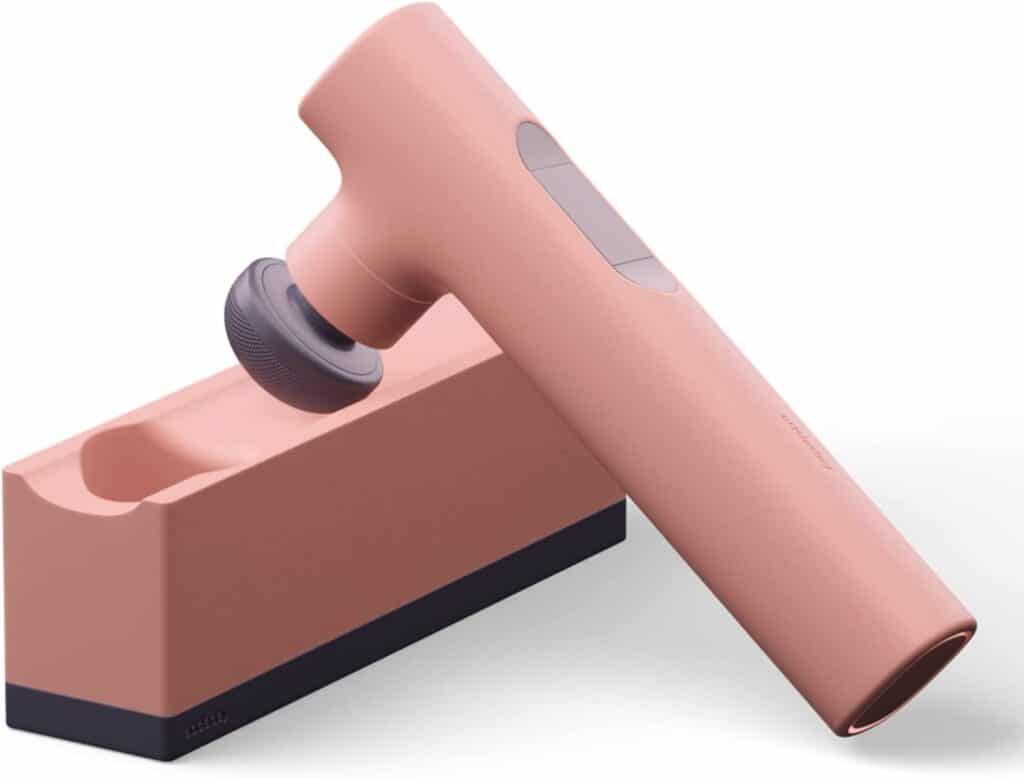 The Best Amazon Gifts for Anyone
Every year, there is either someone that I just forget. Luckily, Amazon Prime is the perfect place to shop for those last minute additions. These Amazon gift ideas are perfect for anyone – teachers, acquaintances, or any party host that your partner forgets to tell you about that you have to be ready for in 30 minutes.
This is a must have especially for those working from home with young kids nearby! I was always skeptical of the shape and how often they would fall out of my ear, but it is really a nonissue.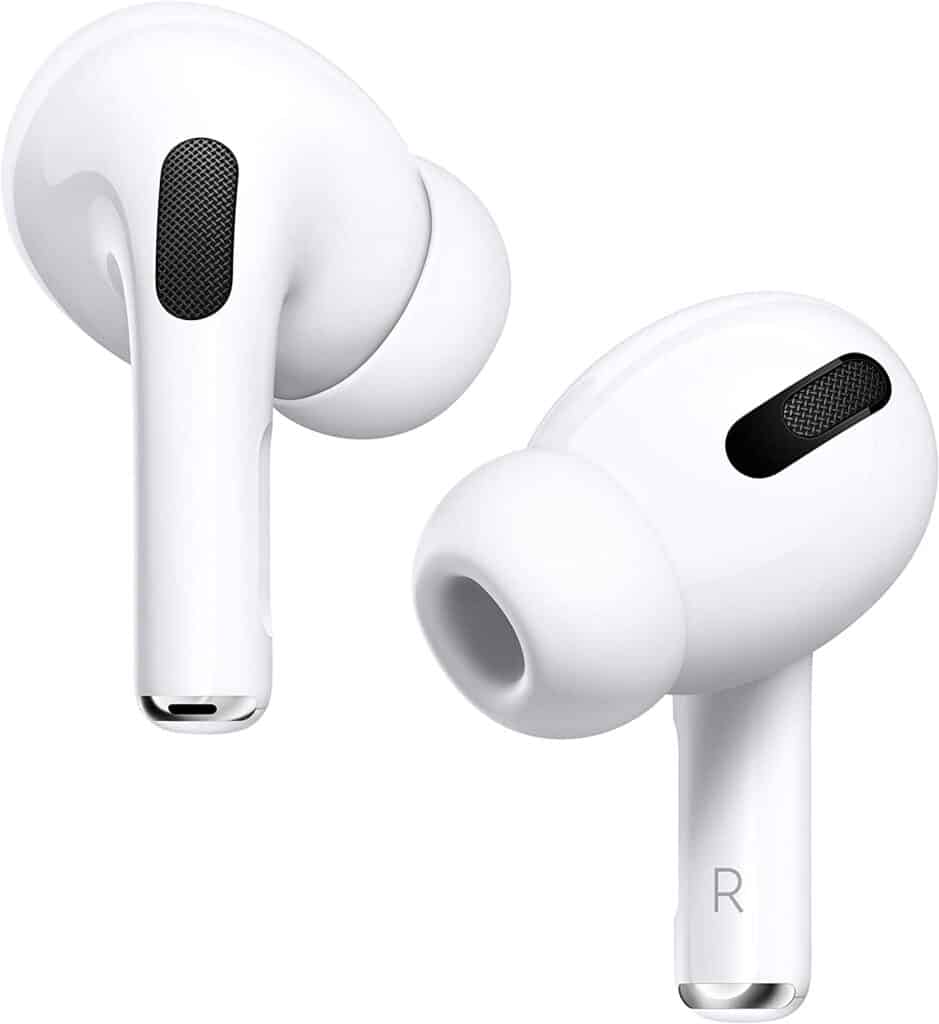 This is the gift you want to give a family. Outdoor movie nights are such a great core memory for kids and gifting that experience to someone is really priceless. But if you can get a great deal on it, why not?
Another one of my recent finds that anyone I pass on the street wants to try! If you plan to spend more time outside this winter than just walking to and from stores, grab this neck warmer! This battery powered warmer has 4 speeds to keep you warm in any weather you may encounter.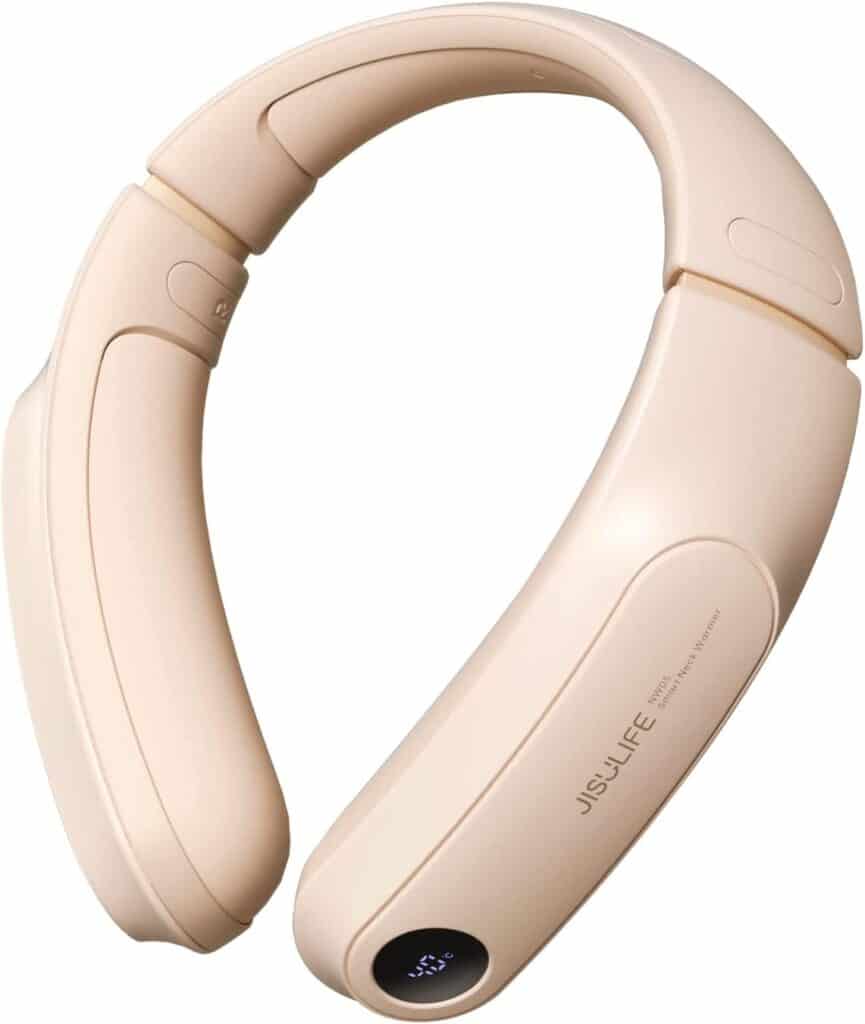 Another more trendy item and one that is coming back are these Uggs. I cannot lie, I wore Uggs the first time around and these are just as comfy and a lot easier to put on!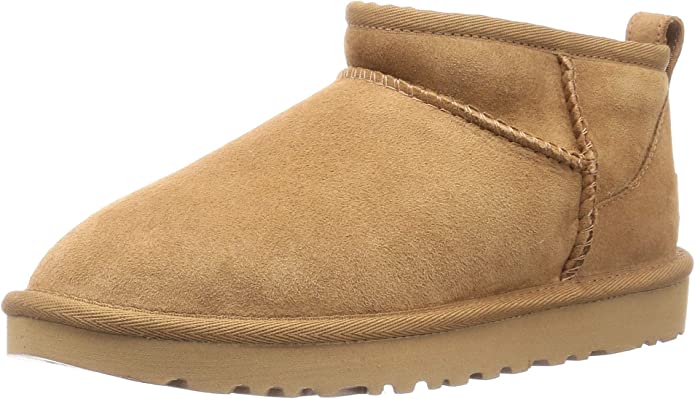 Calling all outdoor types! This drybox cooler is great for all your outdoor activities this season. Plus, you can load it with beer and LaCroix and take it to the beach come summertime!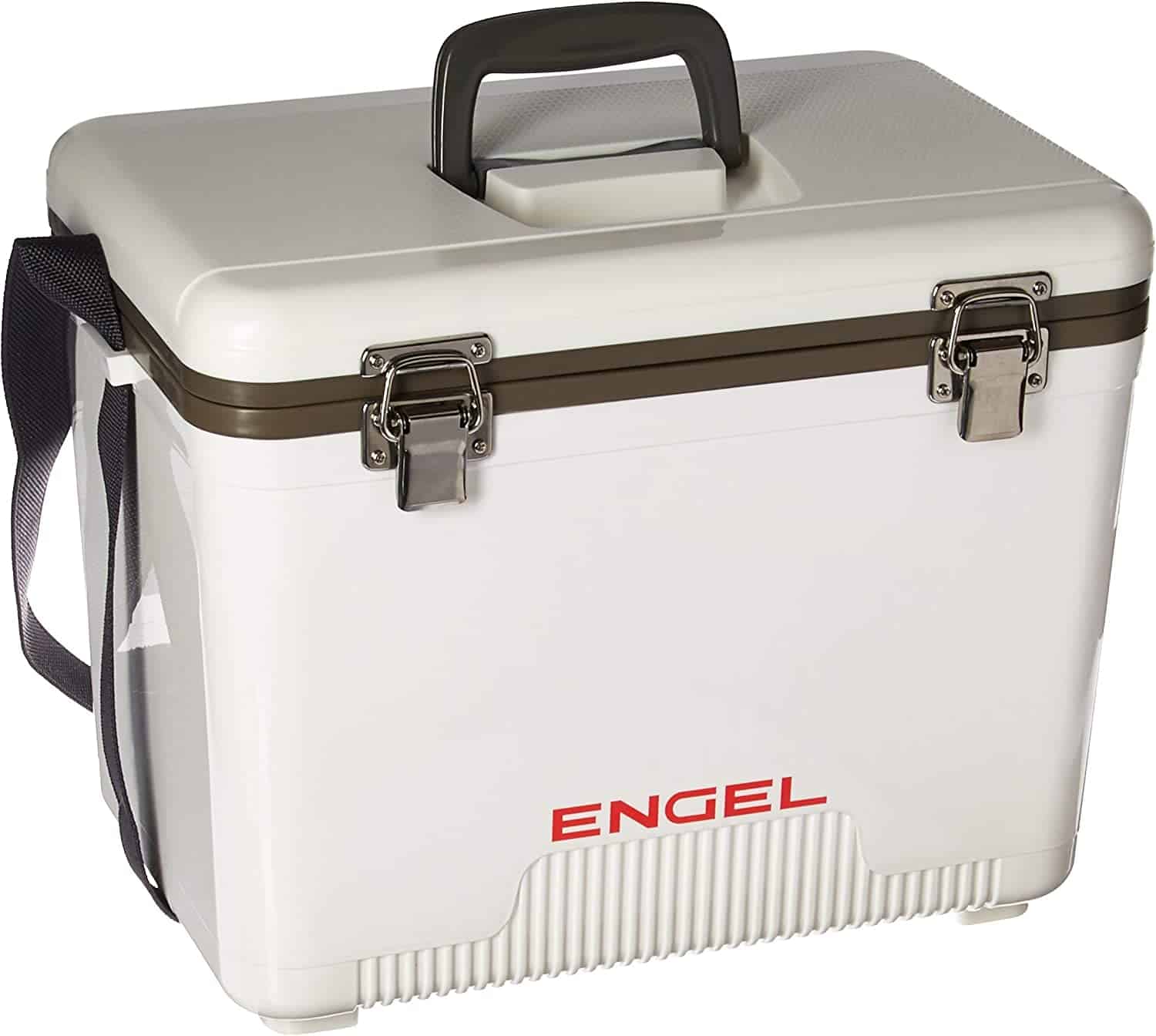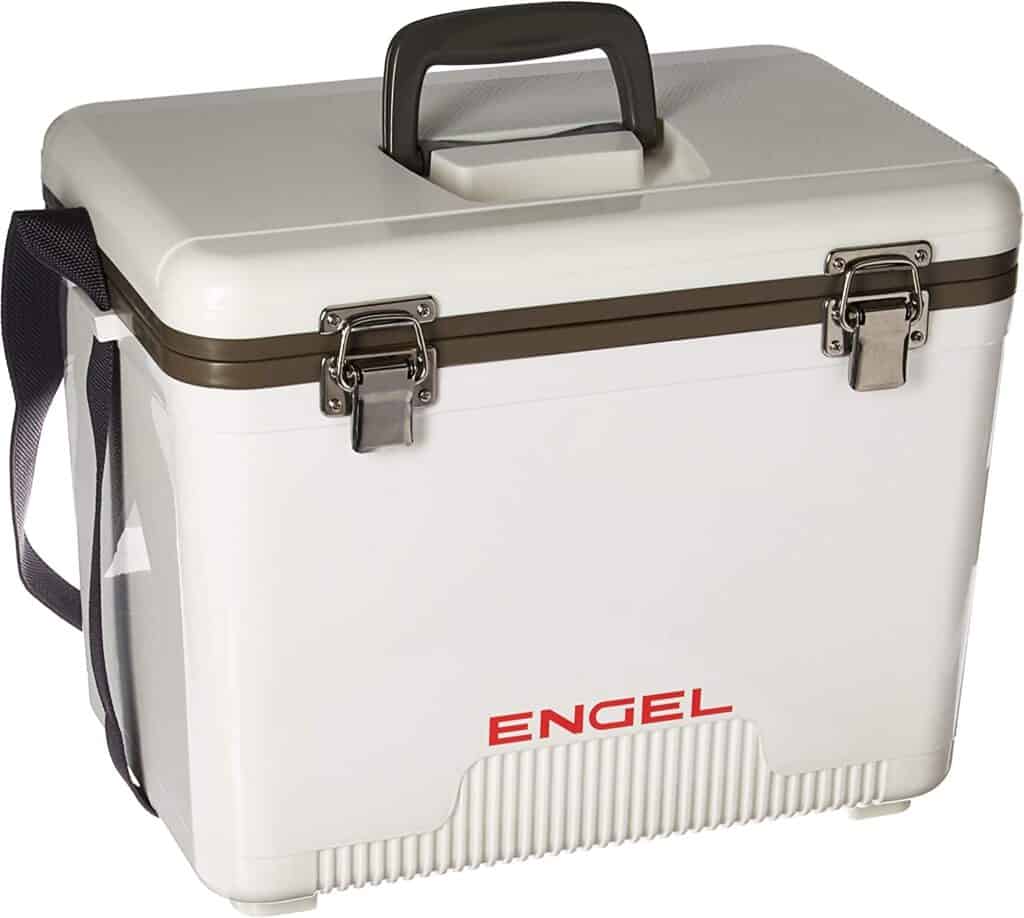 I do not tout many beauty products, but this is a ride or die. Any woman on your list would be delighted to get this lip mask. Honestly, the men on your list would also benefit from this too!
I put a dab on every night before bed, and I wake up with smooth lips. I haven't had to do a lip scrub for a long time, and I have to apply way less Chapstick when I use this.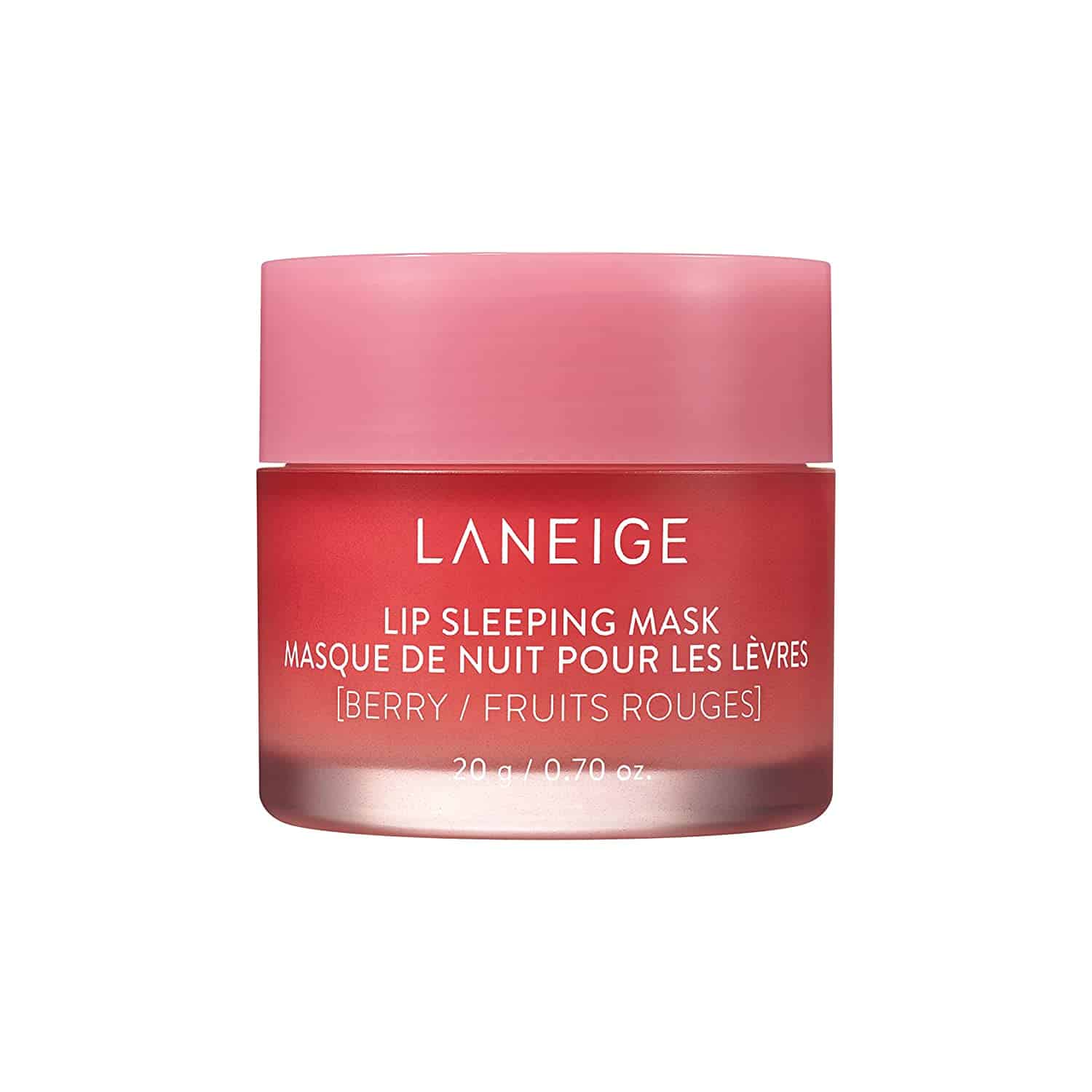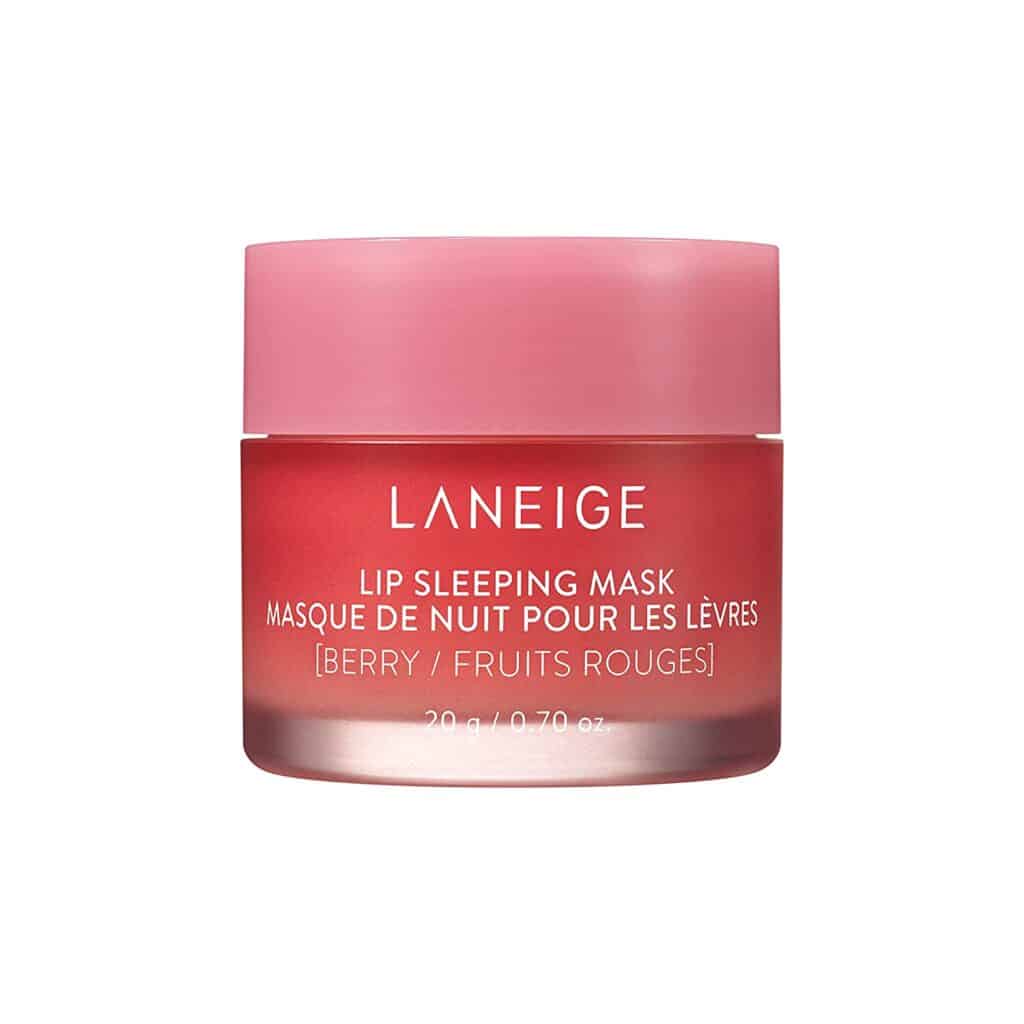 I opted for these Stanley water bottles for my kids' school water this year, and they have been great! I love the handle for easier handling and they are extremely durable.
Anyone going into the office would appreciate this easy to carry water bottle on their commute. Plus, it looks great sitting out on their desk!


This is such a sleeper hit! Little kids and big kids love this karaoke microphone. You can hook it up to act as a bluetooth speaker and sing along, or just turn the volume up and listen to your voice echo through the house.


I gave Sam this Garmin Watch a few years ago, and he's loved it! The all day health monitoring systems are really impressive – it monitors oxygen, offers animated workouts, and you can play your music from it. It's a great gift for a fit friend!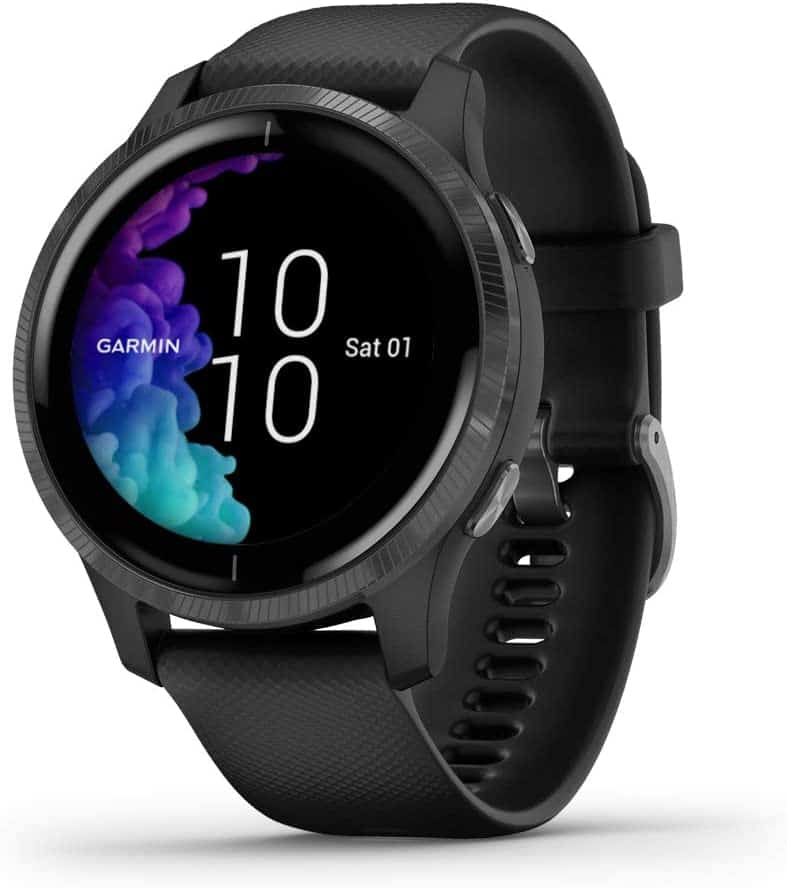 I used the smaller suitcase this summer on our trips and I loved it. It has a little sleeve to keep your laptop protected, and plenty of room for anything you may need! Plus, it has TSA approved locks.
Check out the full suitcase review.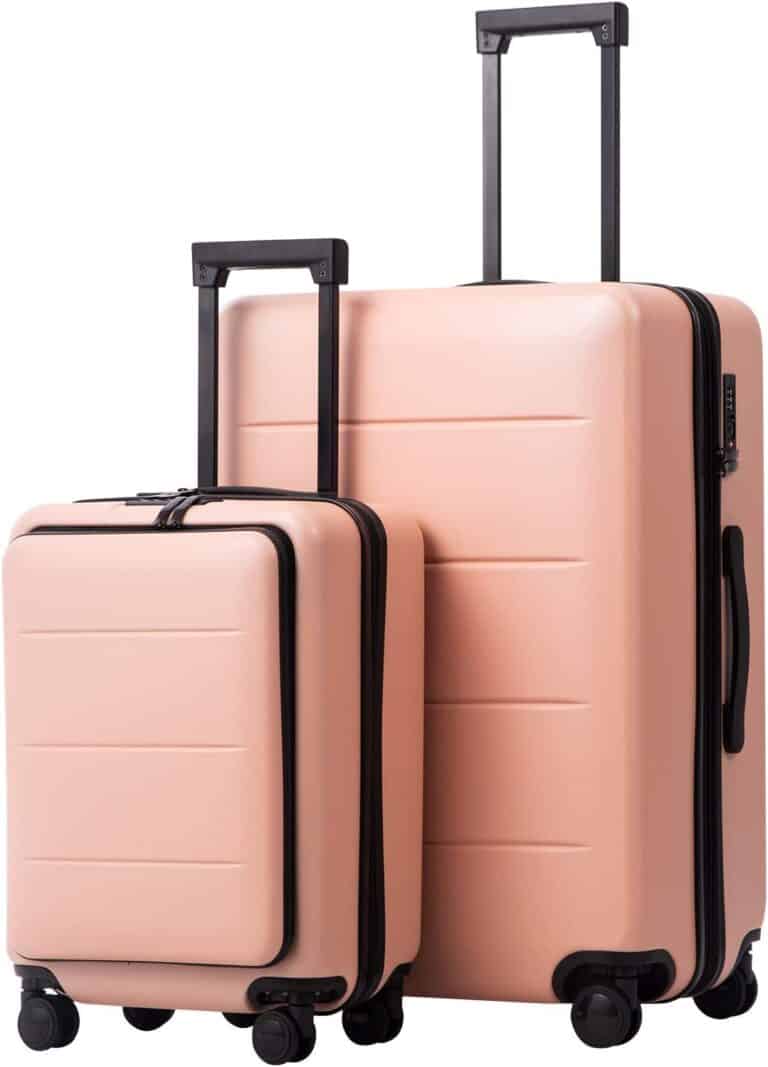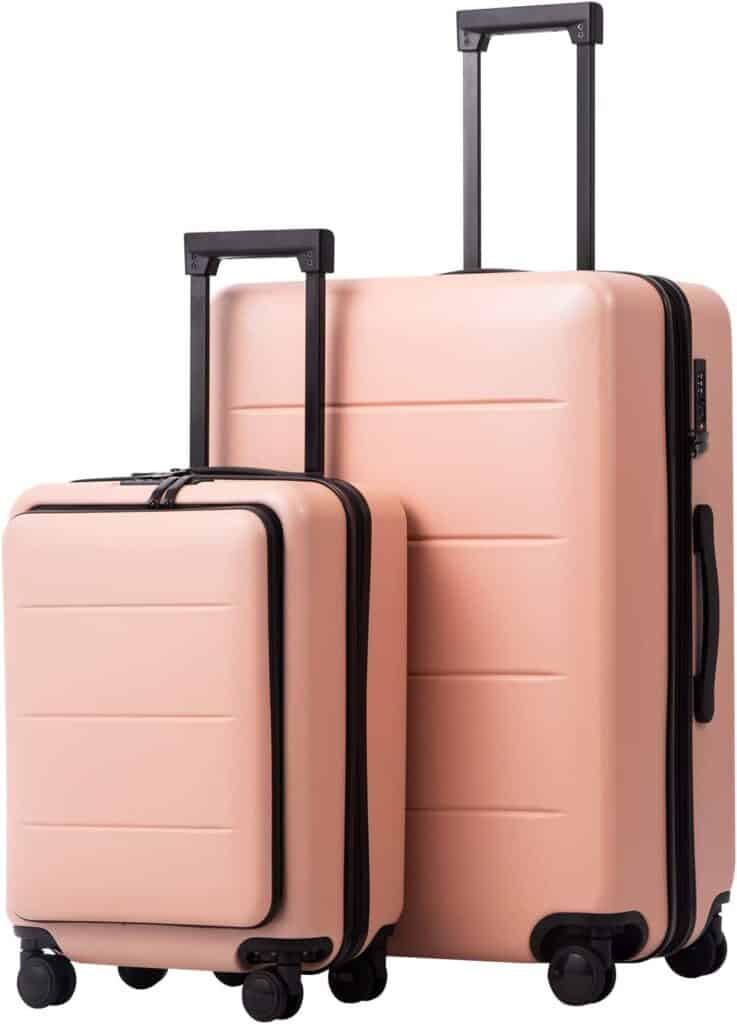 You may not think this is a gift for anyone, but it really is! You probably won't get that joyous face when your recipient unwraps it on Christmas morning, but I promise you anyone can find a use for this item.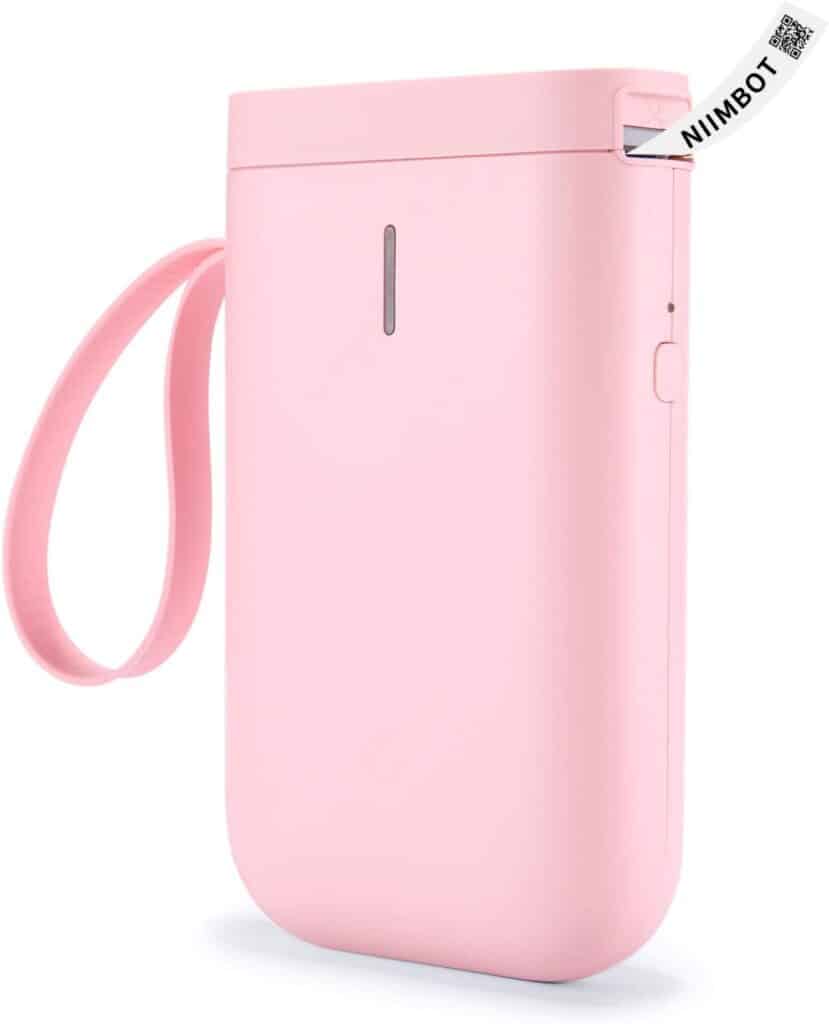 The Best Amazon Gifts for Kids
Amazon Prime has the best gifts for kids. At my gift guide hub you will see gifts guides for kids of all ages. A majority of those gifts are also from Amazon, however these are some of my favorites that could really be gifted to any child – your own or friends'!
We gave Goldie a floor pillow for her birthday and it was a hit! Kids are always sitting in the weirdest positions so adding a floor cushion underneath them while they lay upside down with their feet over the front of the couch doesn't hurt either.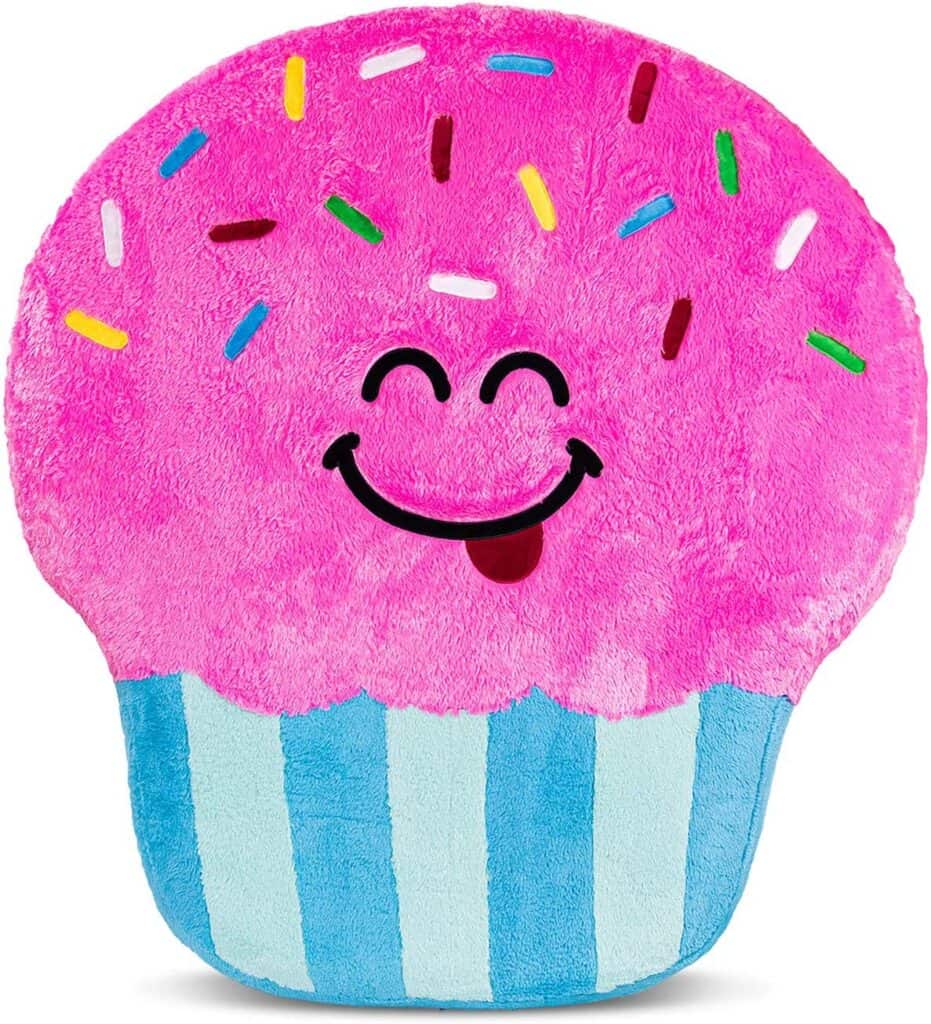 The Flybar is this generation's squeakier and safer pogo stick. We've had these for years, and all the kids have loved them. They also come in a bunch of colorways.
I would recommend for kids over 2.5 years at least. It does require a bit of balance and finesse that little ones don't have quite yet.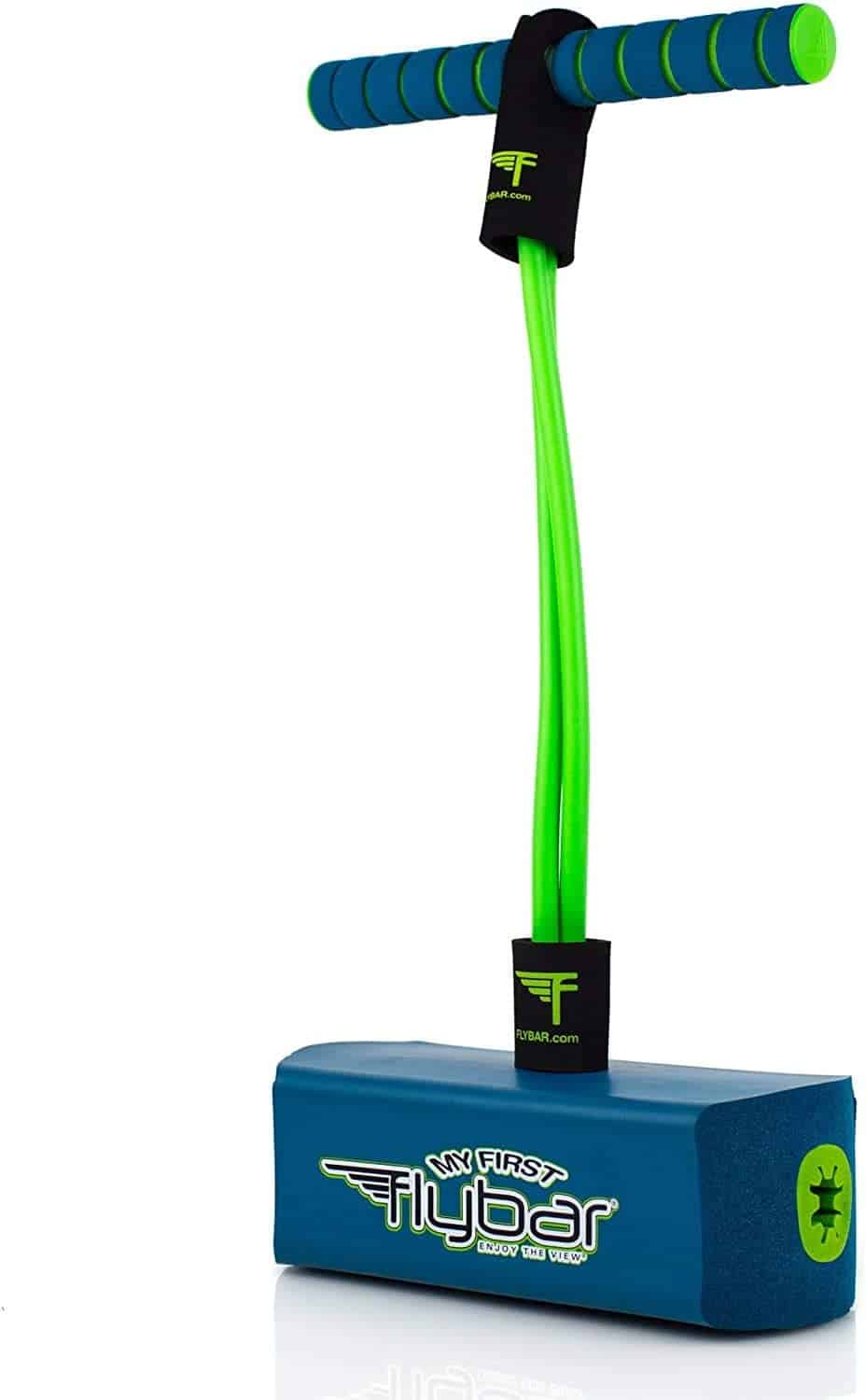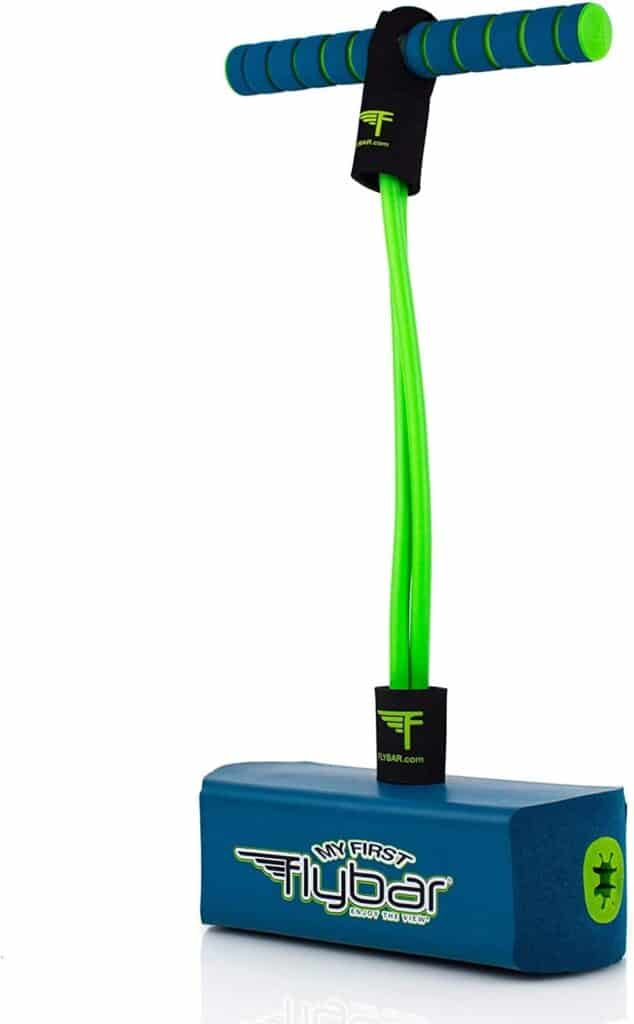 This is a great gift for families who love bedtime storytime. Enjoy 12 classic stories alongside projected images. And when you're done you can watch a star show. And finally it turns into a portable night light to comfort your child to sleep.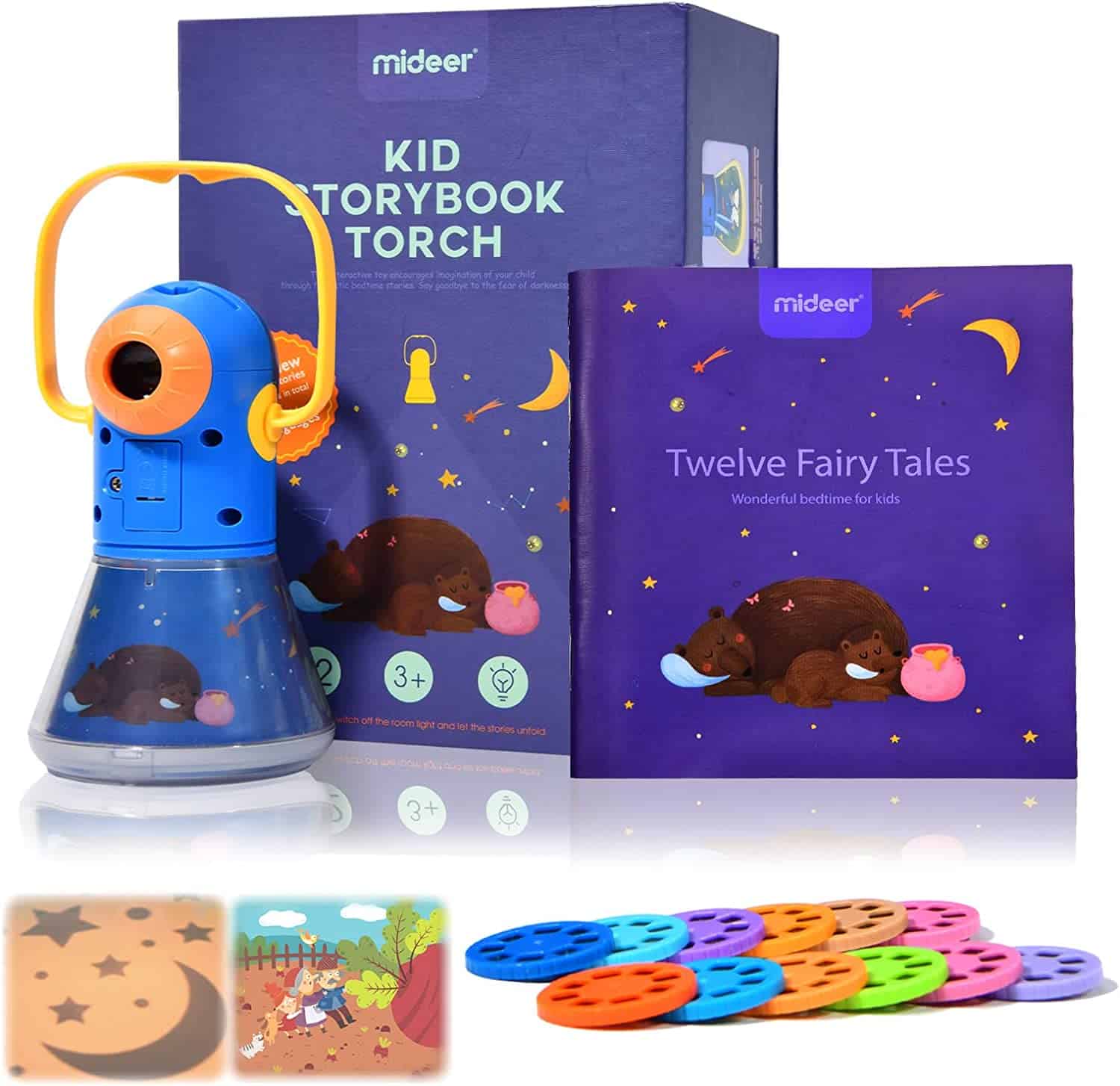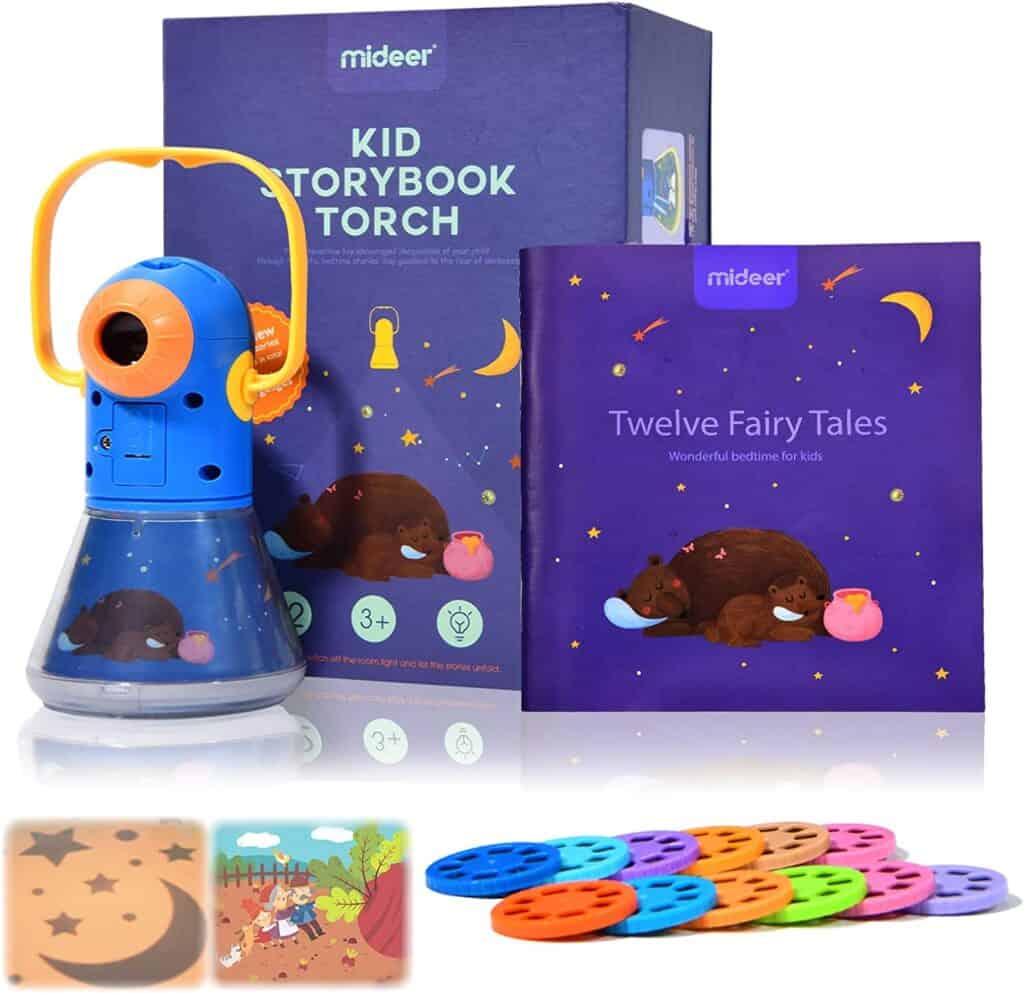 In case you aren't familiar with the Switch, it can be played as a handheld game, on a compatible tabletop device, or on the TV. You can switch how you play- genius!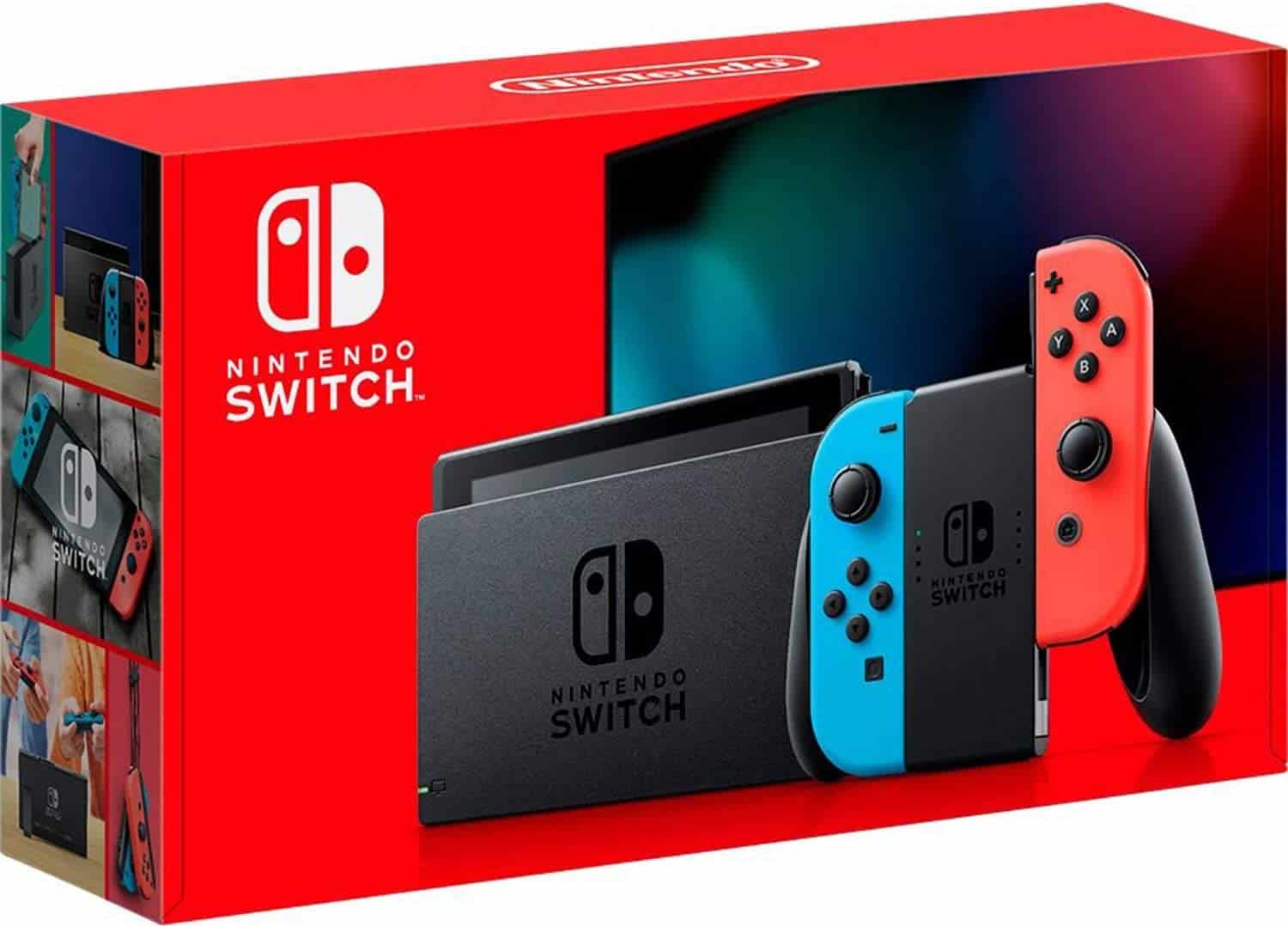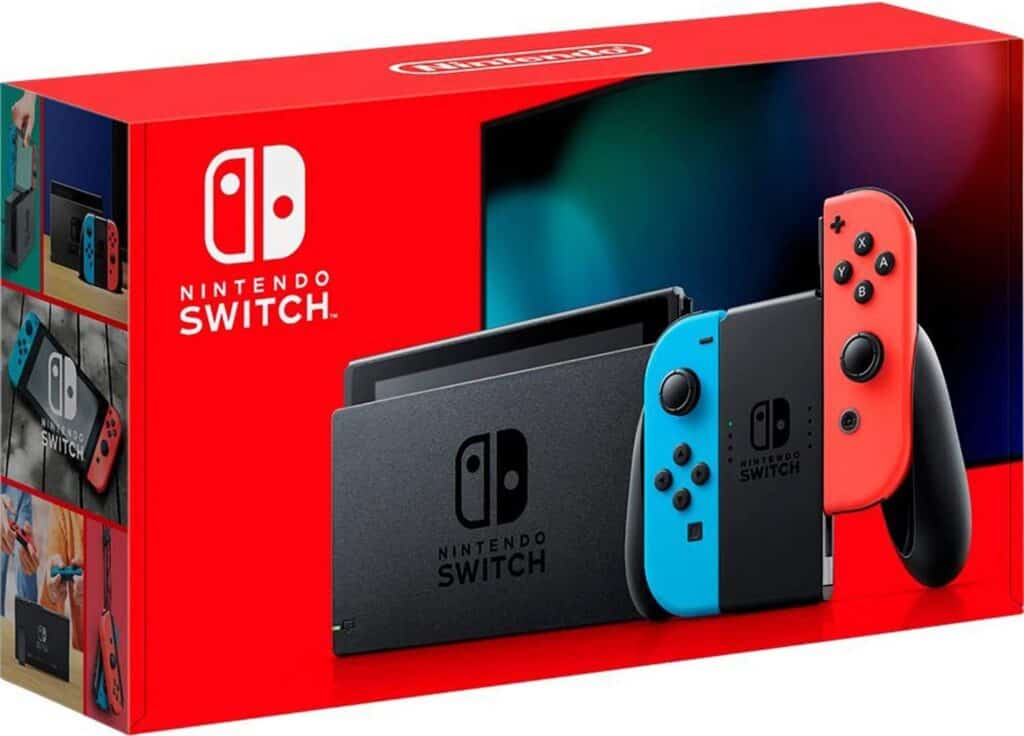 This is a wintertime a savior for us. There hits a time in the winter when it is just too cold to spend so much time getting the kids dressed for them to come back inside after 15 minutes. This bounce house inflates in a minute and comes with an easy to store case.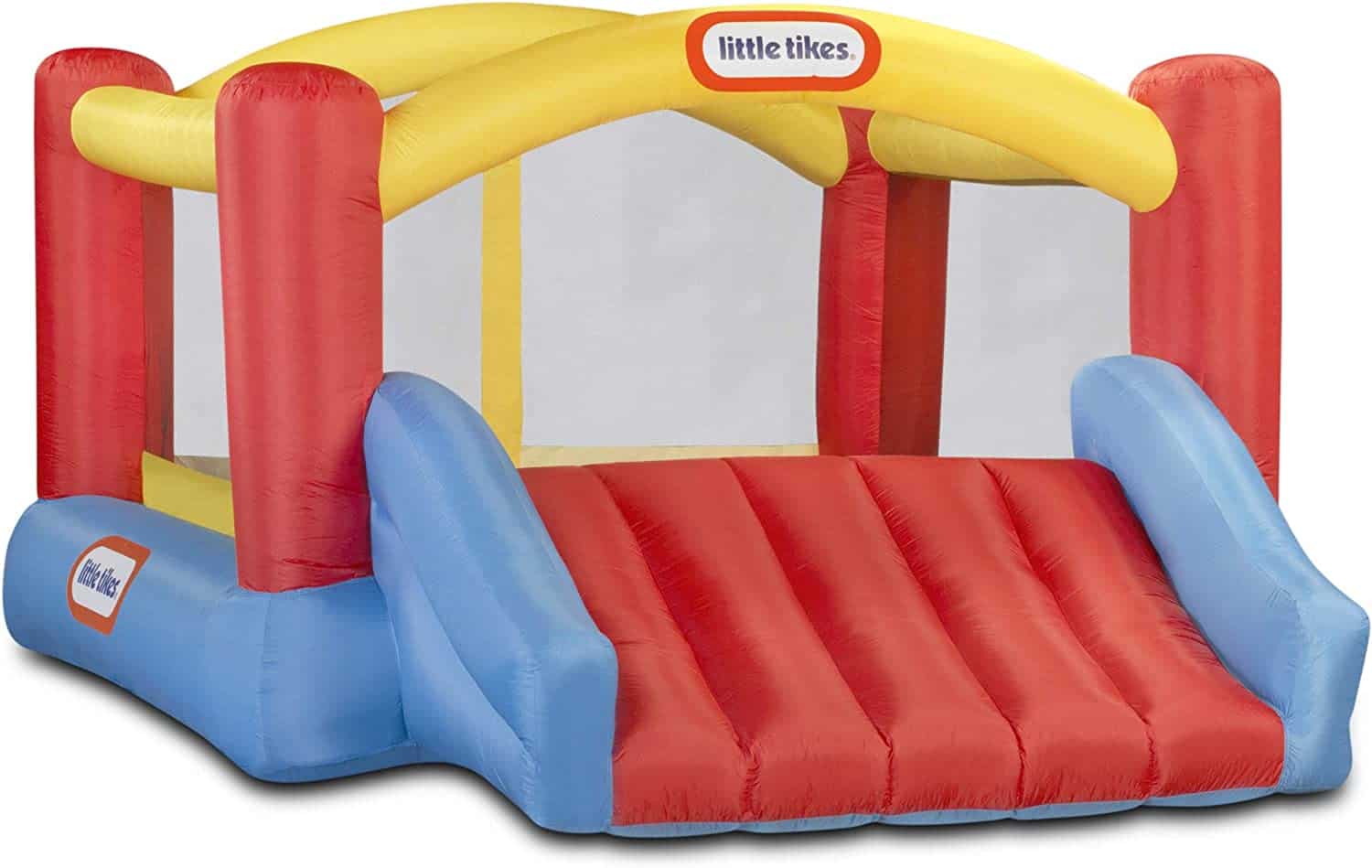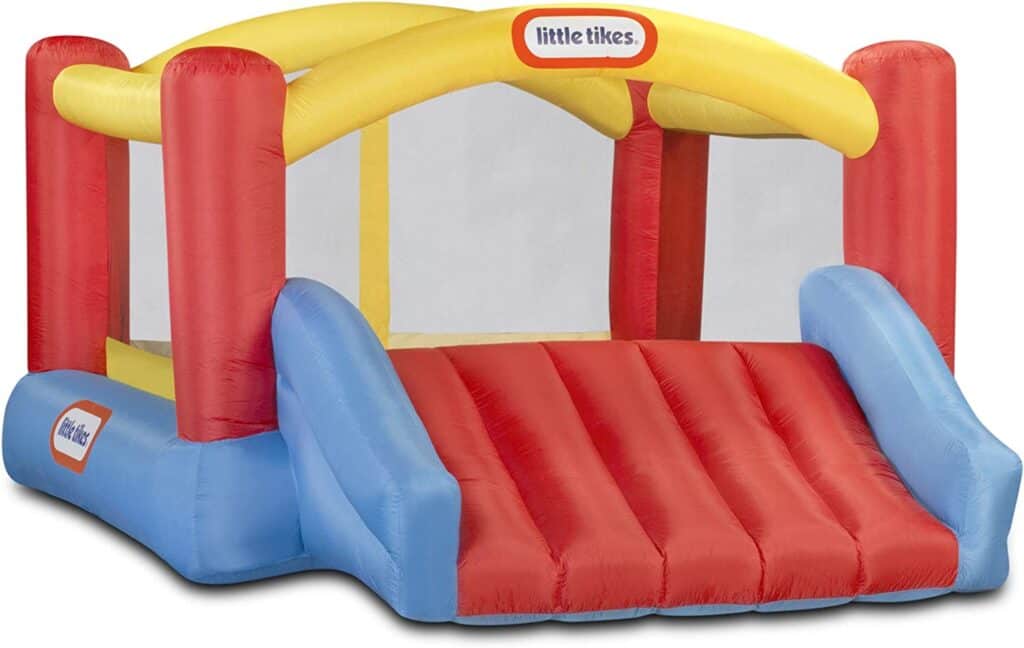 This is called a formula container becuase you can easily transport powder formula in it, but it also doubles as a great snack container for multiple kids or kids who like a variety of snacks. You can also use each container separately or stack them all together.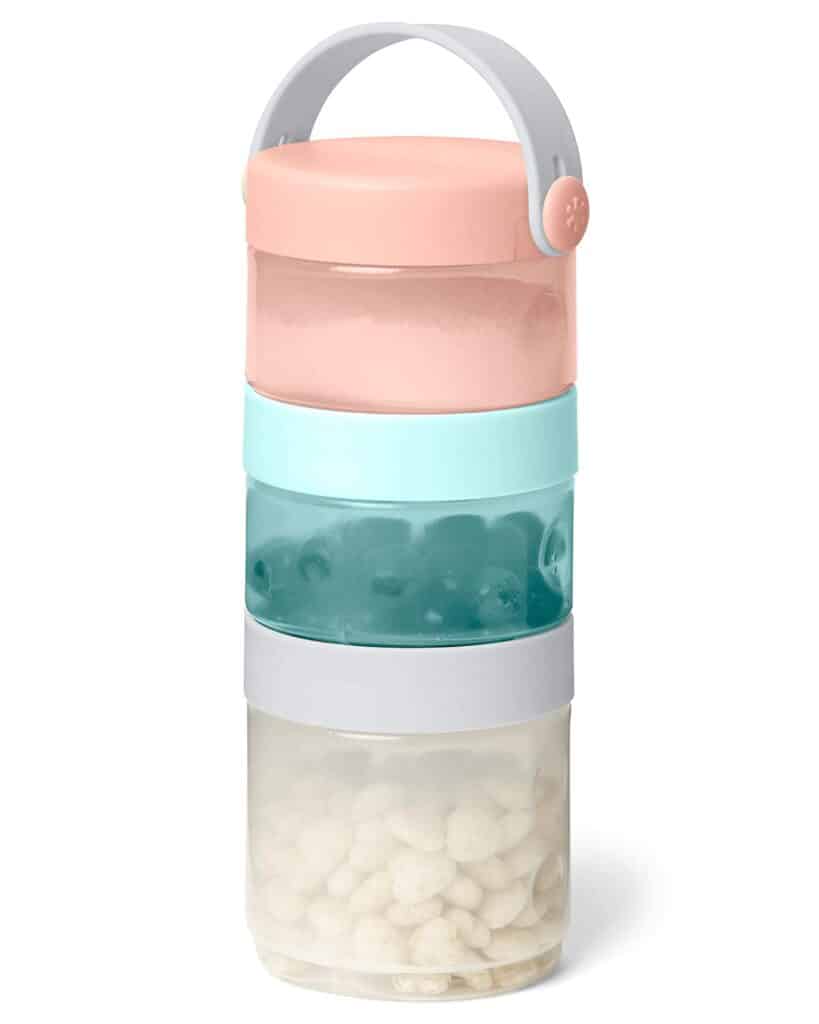 Think paint by numbers, but instead of messing paint you have stickers. These were a top seller last year. Perfect for a last minute stocking addition too! Plus I love the number recognition and fine motor skills it encourages.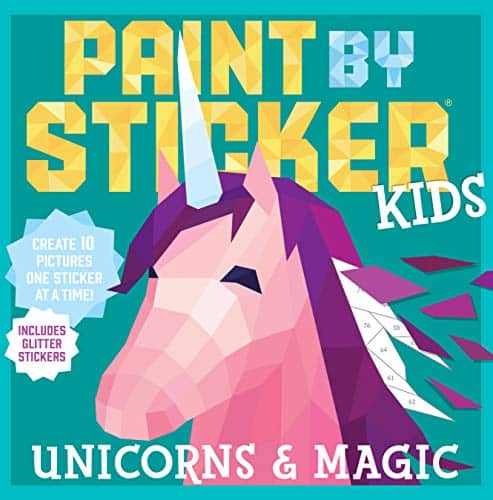 I always forget to buy the kids headphones before school. And then once they're in school, I forget that those headphones stay there all year so I have to buy them another pair when we need they for road trips or vacations. If you're looking for a practical gift, this is it!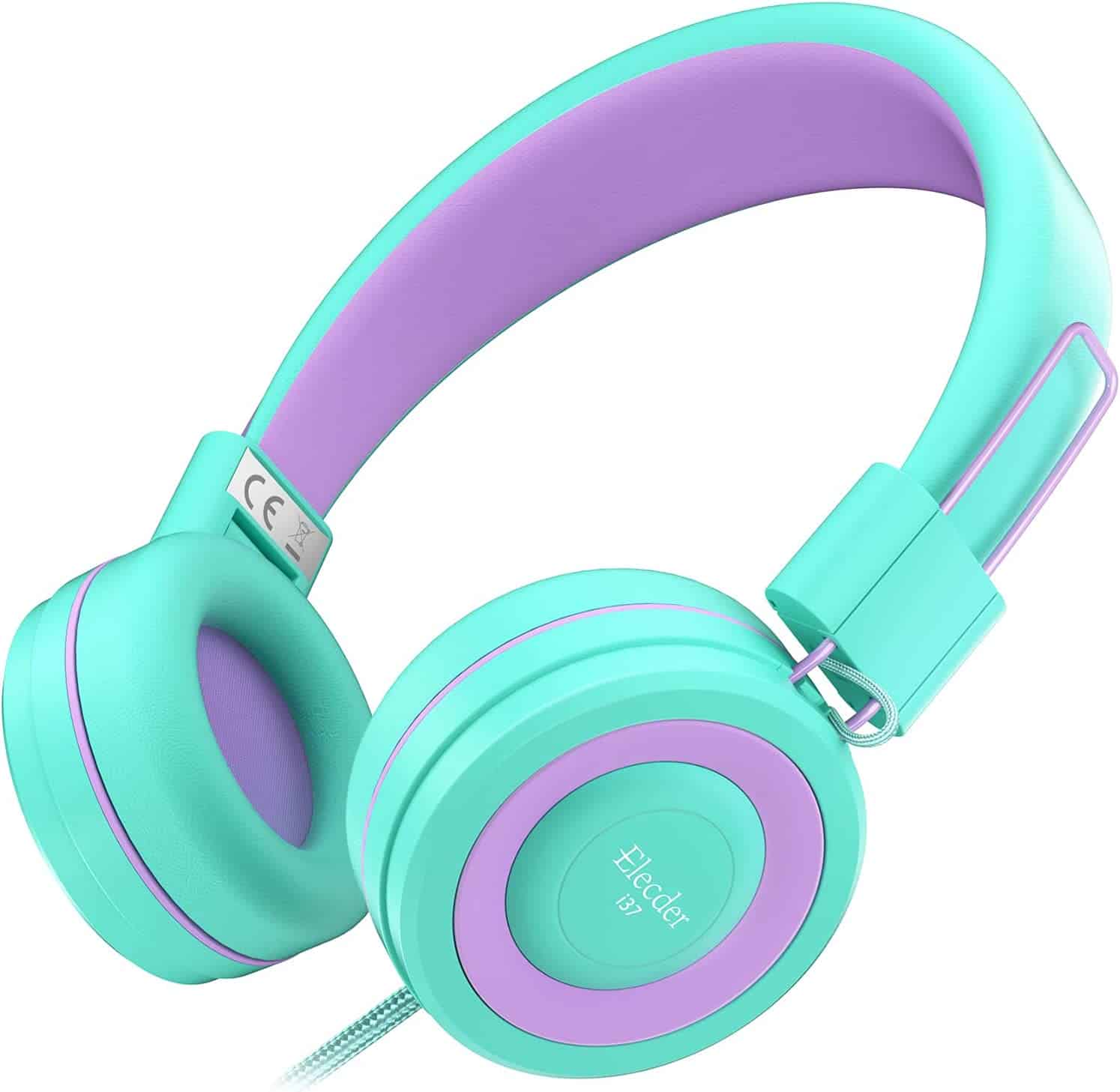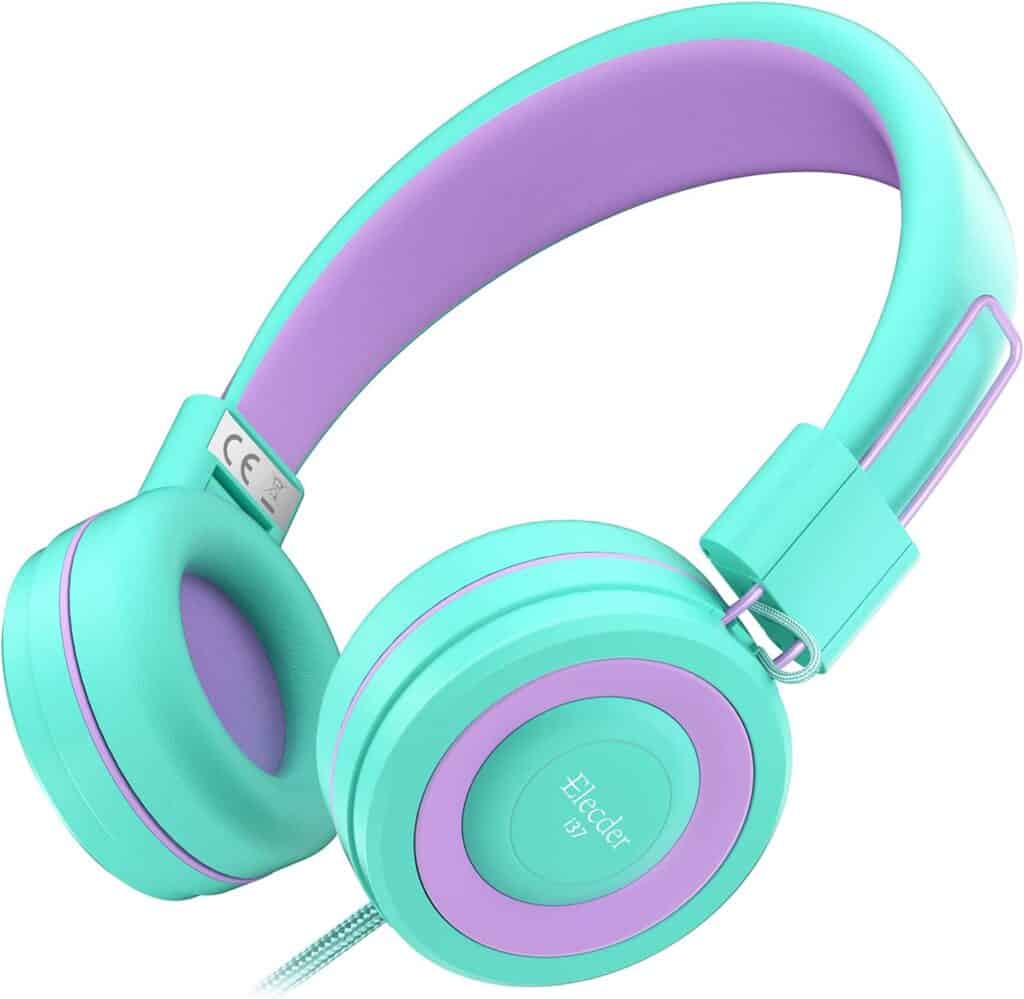 Shop all the Best Amazon Gifts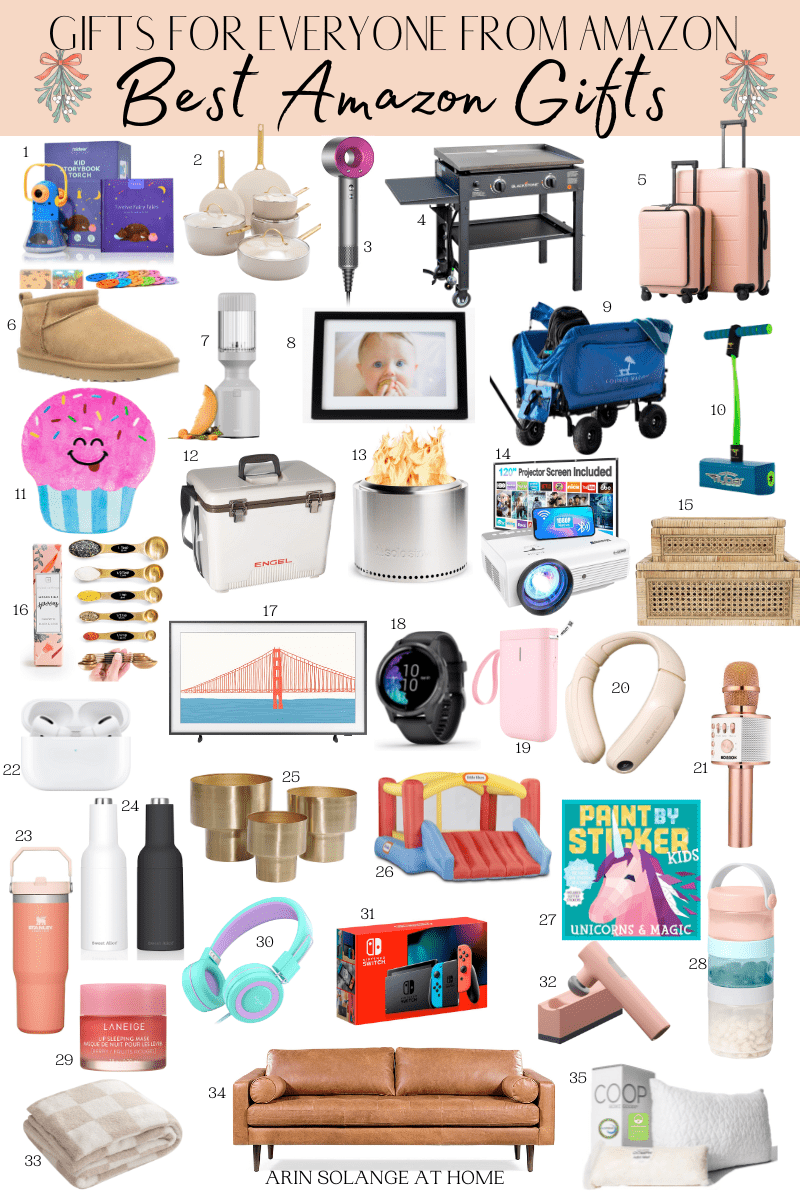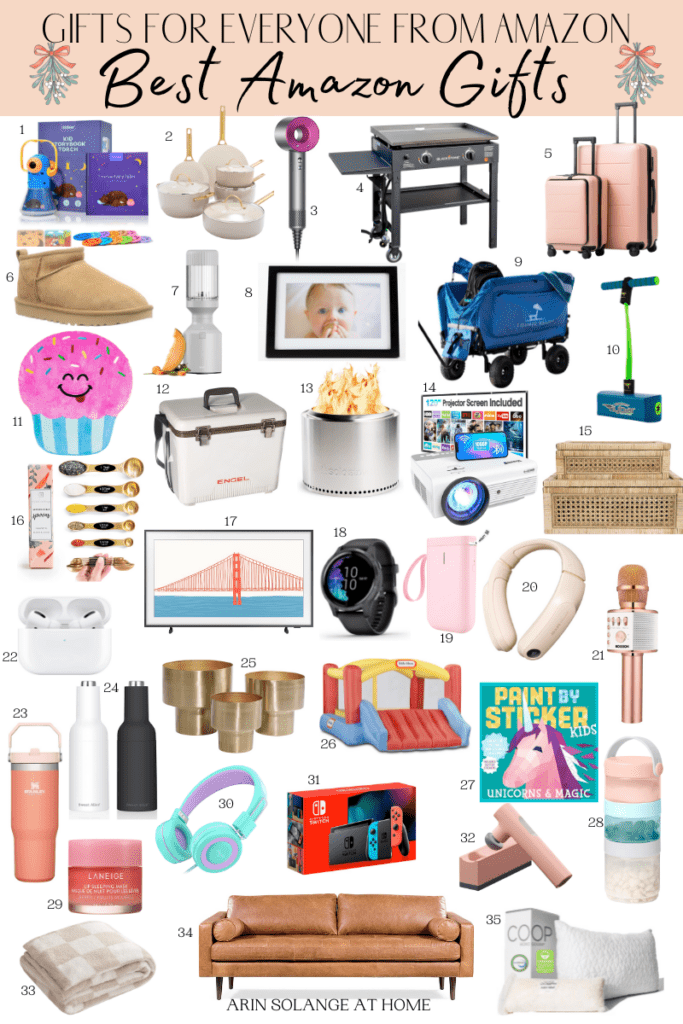 1 | 2 | 3 | 4 | 5 | 6 | 7 | 8 | 9 | 10 | 11 | 12 | 13 | 14 | 15 | 16 | 17 | 18 | 19 | 20 | 21 | 22 | 23 | 24 | 25 | 26 | 27 | 28 | 29 | 30 | 31 | 32 | 33 | 34 | 35
Other Posts You'll Love
The Best Gifts for Dogs | 42 Top Outdoor Gifts for Families | All Gift Guides
Pin This Photo Below For Later
You should have some great ideas for finding the best gifts from Amazon this holiday season. Whether you are shopping for your family or new friends, you'll have plenty of options to pick from to give a unique gift that is meaningful and fun. Be sure to pin the photo below for later, and if you don't already – follow me on Instagram (@arinsolange) and Tik Tok (@arinsolange) for more helpful hints. If you have any questions leave them in the comments below, and I will get back to you!