I have already done a baby girl gift guide, but because I know babies are so fun to shop for, and I keep getting asked what to buy a baby girl for Christmas, I thought I would round up some more finds that are geared more towards little babies!
This post contains affiliate links – post updated in October 2022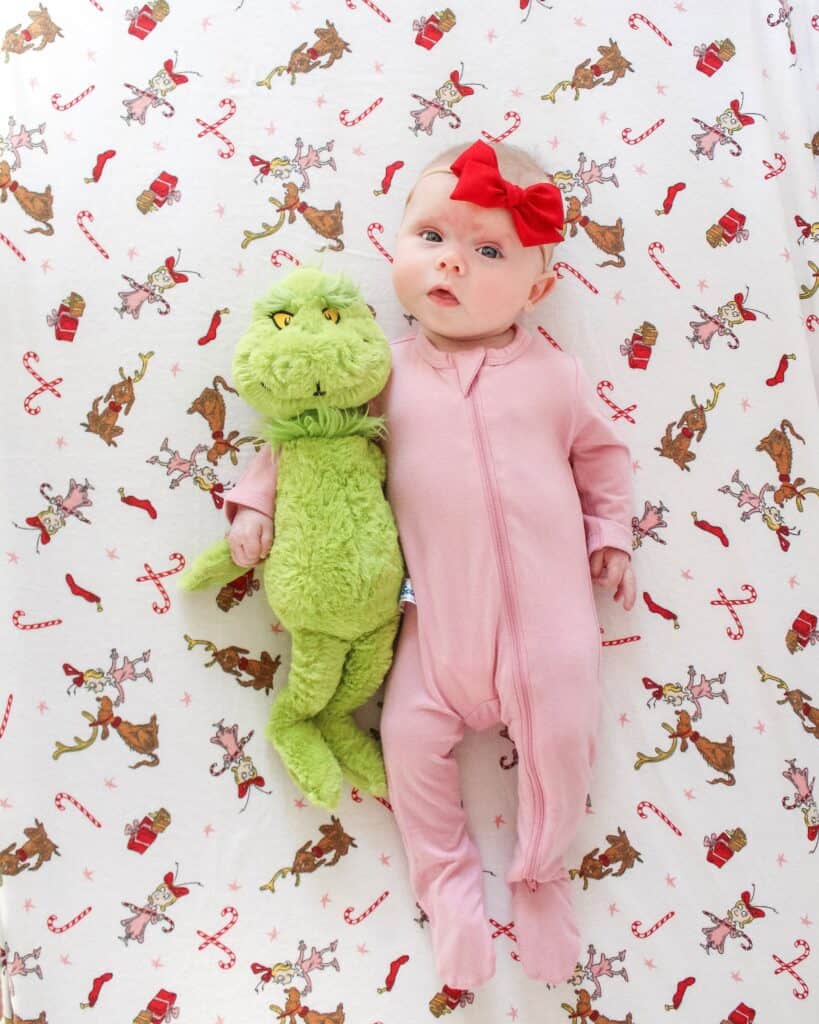 Baby Girl Gift Guide
When it comes to shopping for a baby the things I tend to go for are either: fun and whimsical (i.e. not as practical so mom and dad might not buy them, or you might not buy them if it weren't. holiday) or higher end useful.
Useful is always the most important thing, but sometimes you can justify the 20 dollar fun, pretty shape sorter for Christmas, where if you were just grabbing it on your Target run you would likely grab the cheapest available!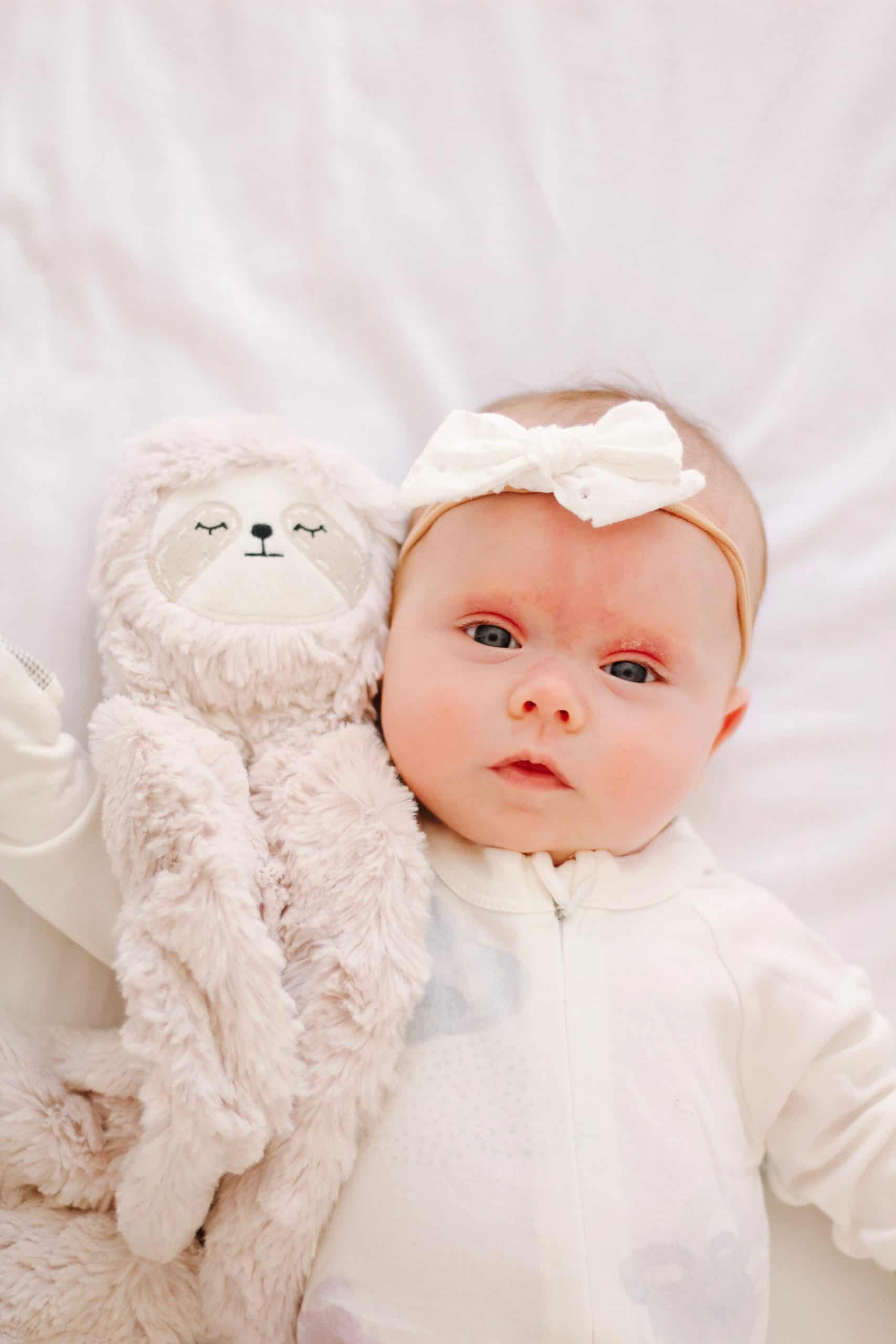 I am a mom to 4 and two of those babies are girls, so I have had my fair share of baby girl gifts to buy – this post is updated frequently to find new fun items!
Gifts for the Rest of your Family
Gift guides have been something I have enjoyed doing for years, and to make things easier I have them all in one place for you to find.
If you are shopping for more of your family be sure to check out the link below for all gift guides!
To shop my other baby girl picks check out this post!
All other gift guides can be found here!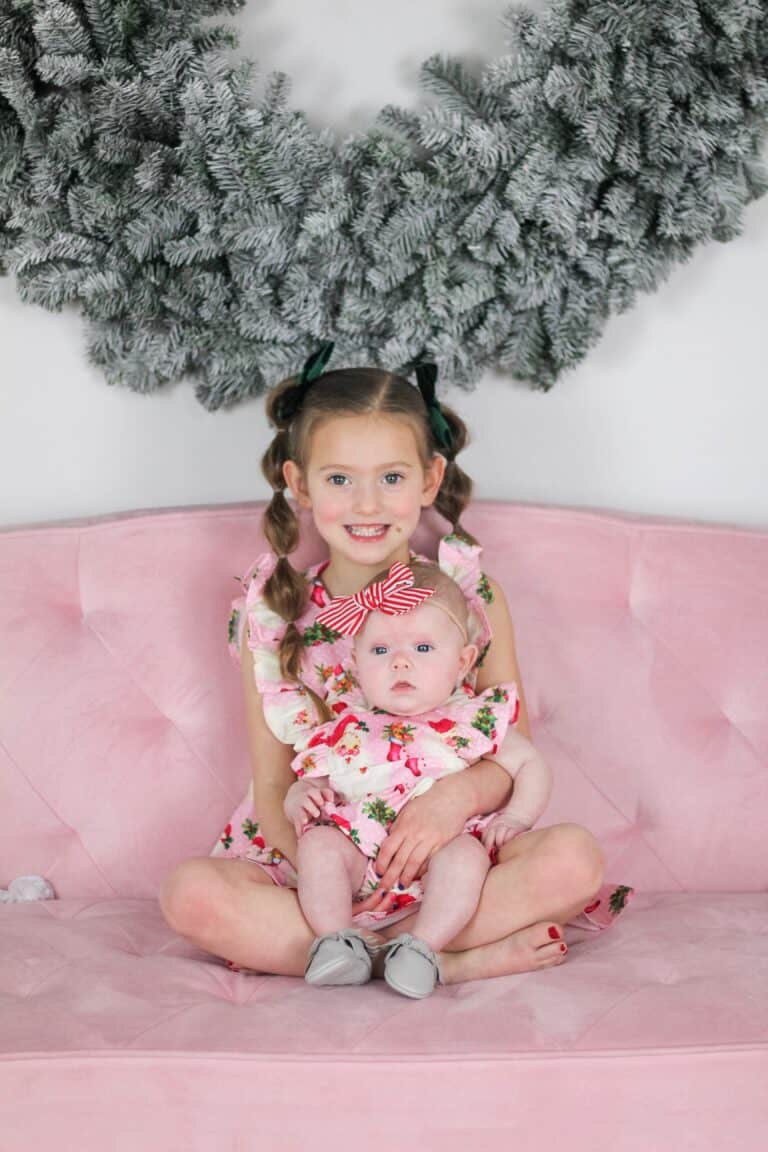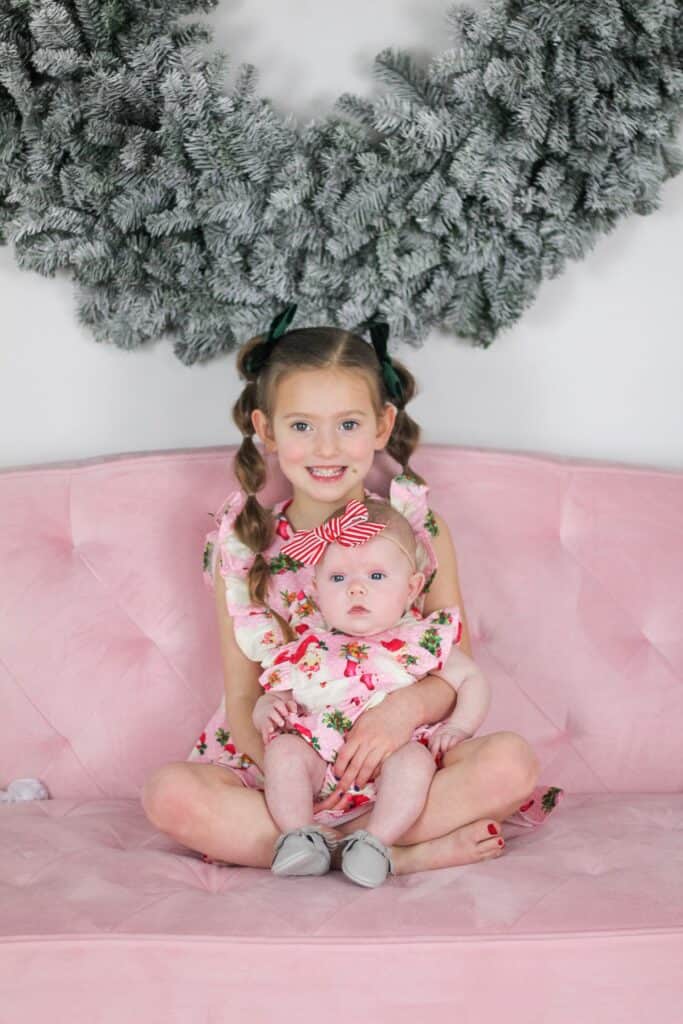 To Shop this gift guide
Simple click the number for the item you are interested in and it will take you directly to that page.
I try my hardest to find the best items for you, that I would truly buy my kids, so some of them simply aren't affiliates…for those (or any others) you can just find the number below to shop!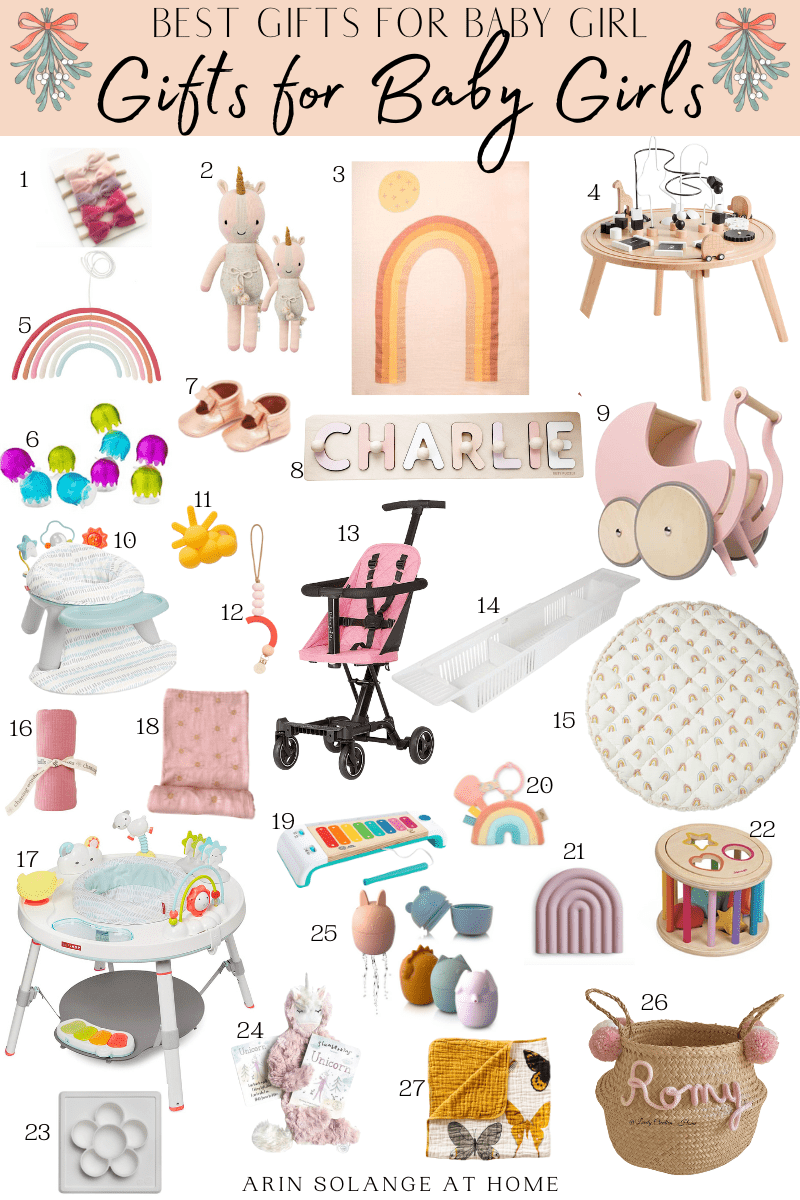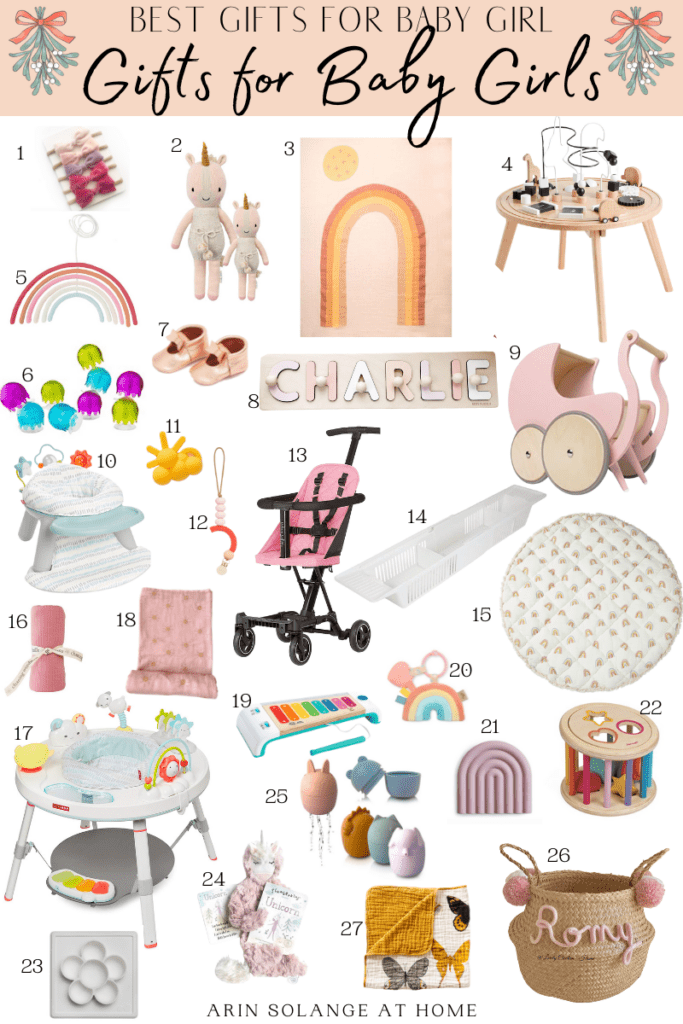 What to Buy a Baby Girl For Christmas
1 | 2 | 3 | 4 | 5 | 6 | 7 | 8 | 9 | 10 | 11 | 12 | 13 | 14 | 15 | 16 | 17 | 18 | 19 | 20 | 21 | 22 | 23 | 24 | 25 | 26 | 27
Hopefully this gave you some great ideas of what to get your little this holiday season, and be sure you check out those other gift guides if you need more ideas!
Pin the Image below to remember what to buy a baby girl for Christmas later
If you want to find this post later pin this image for later, and be sure to follow me on Instagram (@arinsolange) and Tik Tok for more gift guide fun!