In the spirit of Walker turning 2 next week I have gone ahead and put together a two year old girl gift guide to follow up the boy guide from earlier this week. If last years guides told me anything it was that you guys wanted to see what to get everyone in your family!
This Post Contains Affiliate Links// Post Updated October 2023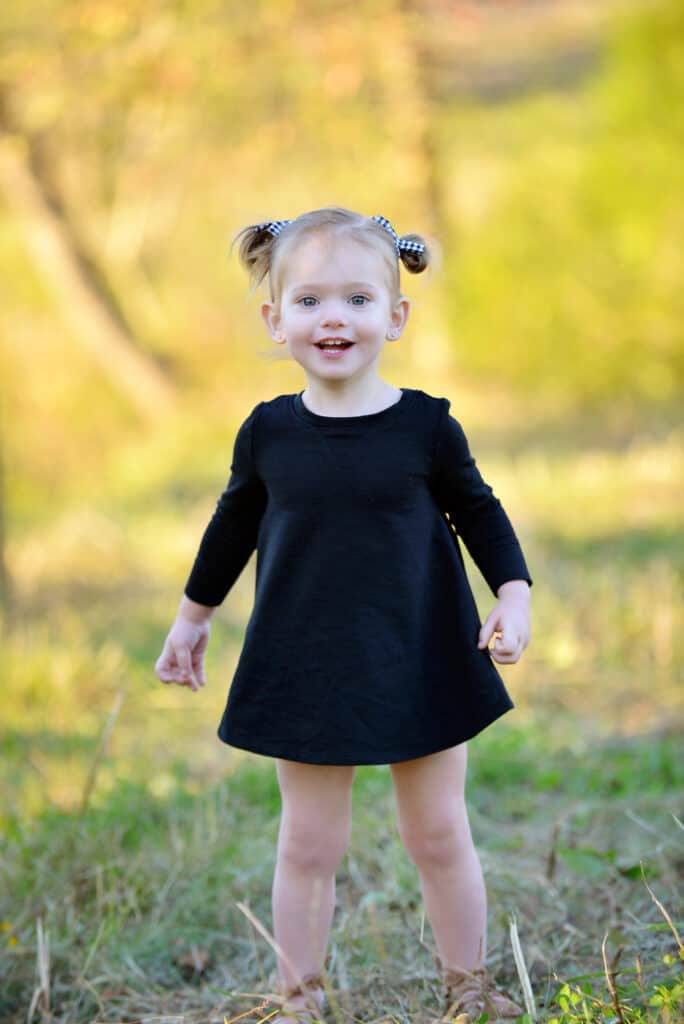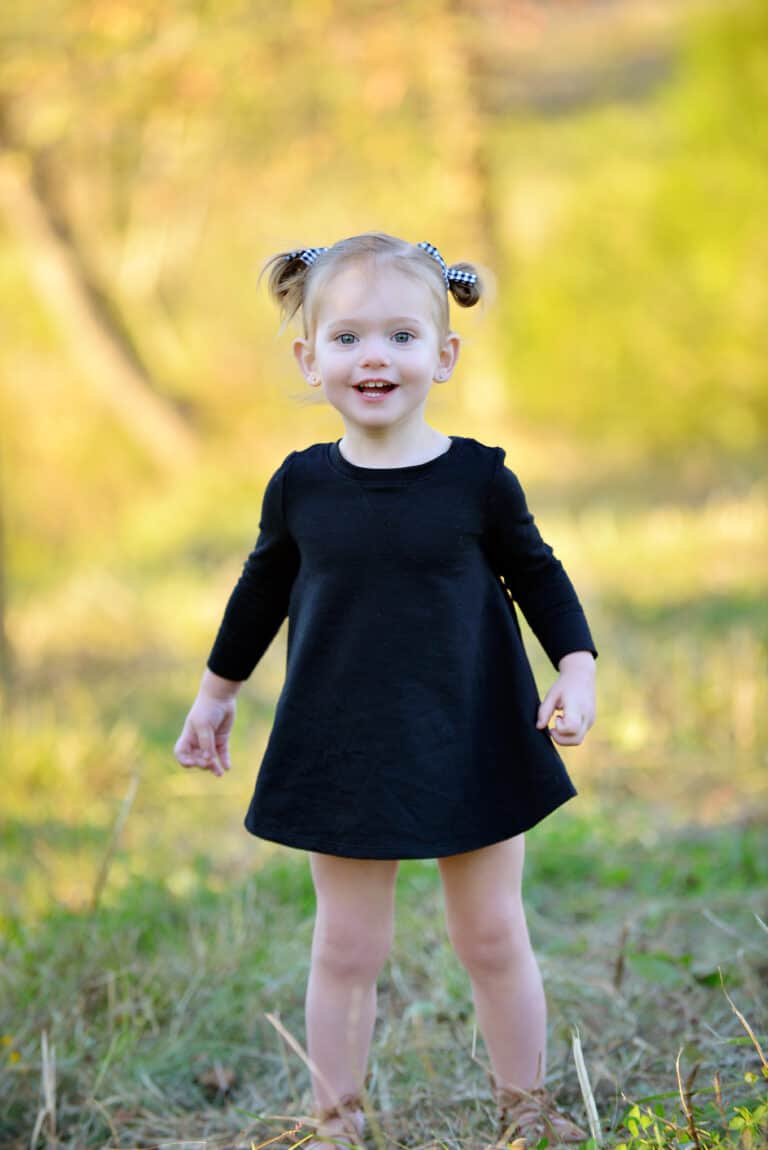 Best Gifts for 2 Year Old Girls
When I do these gift guides I try my best to find more unique items that you won't just happen upon on the Target shelves, but that I know my kids would love.
If you are new around here, I am a mom of 3 little ones (almost 4), so I try to add items I know my 3 would have enjoyed at this age!
If you are looking for ideas for a boy, check out the boy gift guide, and be sure to check out some past gift guides that you might like for your 2 year old girl at the end!
Also, for a fun 2nd birthday theme, check out this "TWO BALLER' birthday party post!
*This post has been updated in 2023 for the latest links and products. Only current products will be linked. Please refer to the 2023 Gift Guide below.*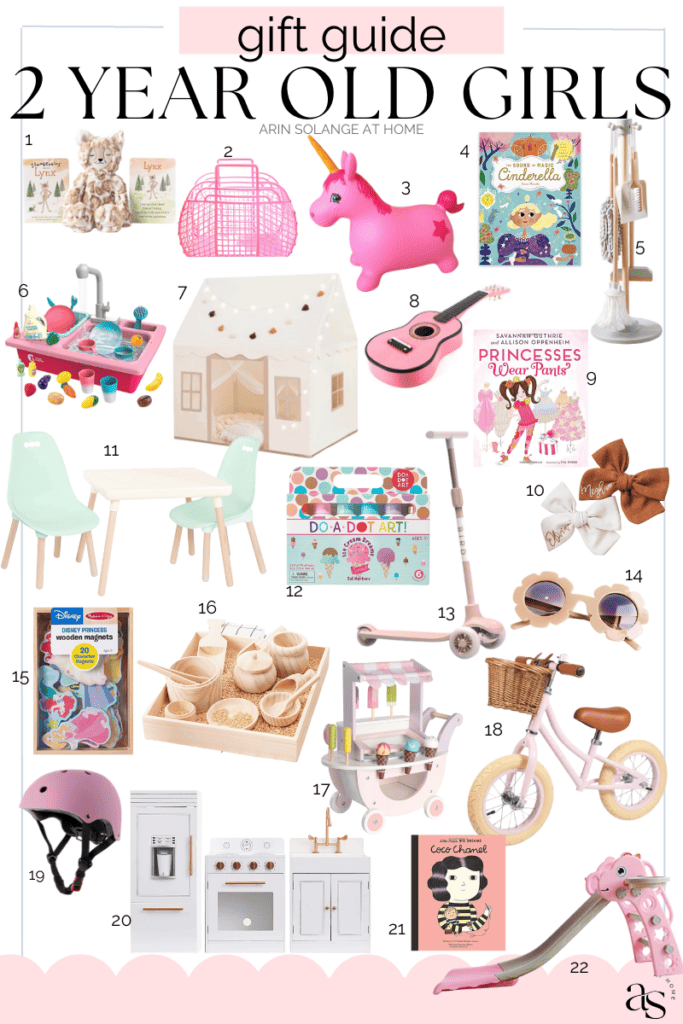 Two Year Old Girl Gift Guide
1 | 2 | 3 | 4 | 5 | 6 | 7 | 8 | 9 | 10 | 11 | 12 | 13 | 14 | 15 | 16 | 17 | 18 | 19 | 20 | 21 | 22

Other Posts with Great Ideas
Over the years I have worked on adding gift guides for the whole family. If you head to the page below you will find guides for everyone you can think of – all are updated frequently!
2nd Birthday Ideas for Girls | ALL GIFT GUIDES
Pin the Photo Below for Later
Hopefully you found this gift guide helpful and found unique items for your 2 year old girl. If you want to find this two year old girl gift guide later be sure to pin the photo below, and be following along on Instagram! (@arinsolange) and Tik Tok!