It's breaking my heart a little bit that it's time to round up another gift guide for my sweet little Walker. He will be 2 in 2 weeks, and I have been working on a two year old boy gift guide to share all the best gifts for 2 year old boys!
This Post Contains Affiliate Links // Post Updated October 2023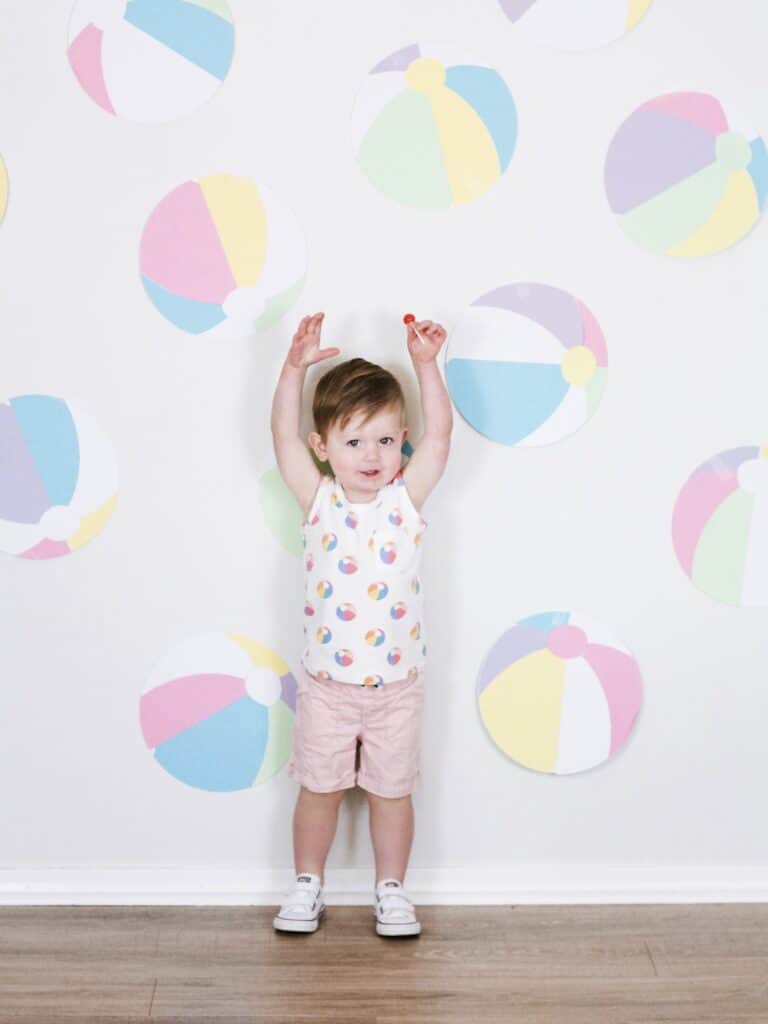 Best Gifts for 2 Year Old Boys
If you aren't a regular blog reader, Walker is my 3rd, so this is my 2nd boy to turn two, and I am pretty particular on gifts for him, because I know how many items just sit in the corner for kids!
I love finding toys that will last, that are unique, and that will ACTUALLY BE PLAYED WITH. My goal with my gift guides is always that you can send this guide out and divide it up amongst family, and the 2 year old in your life will get toys to suit every aspect of life.
When it comes to boys I love finding things that aren't the average 'cars and trucks' – and I think that most of the items on this post will find them countless hours of entertainment!
*This post has been updated in 2023 for the latest links and products. Only current products will be linked. Please refer to the 2023 Gift Guide below.*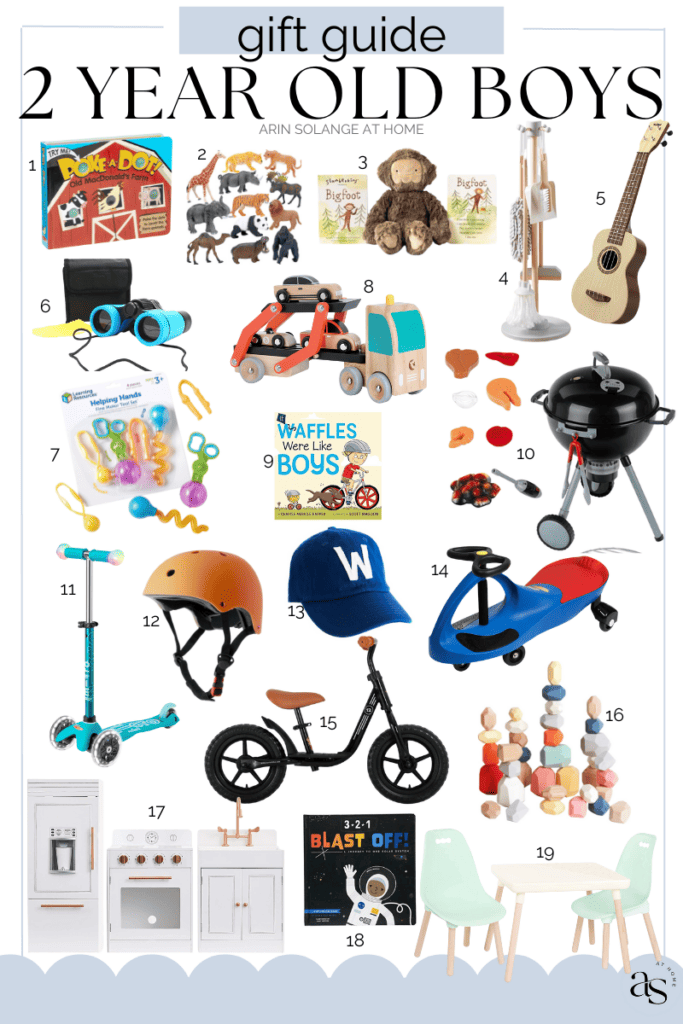 Two Year Old Boy Gift Guide
1 | 2 | 3 | 4 | 5 | 6 | 7 | 8 | 9 | 10 | 11 | 12 | 13 | 14 | 15 | 16 | 17 | 18 | 19

Other Posts You'll Love
Gift guides have been something I have worked hard on for the past few years in this space – they are all organized here on this page, and updated frequently so be sure to check them out and bookmark the page.
2nd Birthday Ideas for Girls|ALL GIFT GUIDES
And to see the party we threw for Walker, check out this TWO BALLER second birthday party. 
Pin the Photo Below for Later
When rounding up the best gifts for 2 year old boys in this 2 year old boy gift guide I went with functional items and many are so cute you won't mind them sitting out. Be sure to pin the photo below to find them later, and follow me on Tik Tok and Instagram for more updates! (@arinsolange)