It's breaking my heart a little bit that it's time to round up another gift guide for my sweet little Walker. He will be 2 in 2 weeks, and I have been working on a two year old boy gift guide to share all the items he either seems to be starting to love, or we are planning to buy him. If you aren't a regular blog reader, Walker is my 3rd, so this is my 2nd boy to turn two, and I am pretty particular on gifts for him, because I know how many items just sit in the corner for kids! Hopefully you will love these unique items for your little man, and be sure to check out some other gift guides with great finds linked at the end!
Two year old Girl gift guide is linked here!
And to see the party we threw for Walker, check out this TWO BALLER second birthday party.
This Post Contains Affiliate Links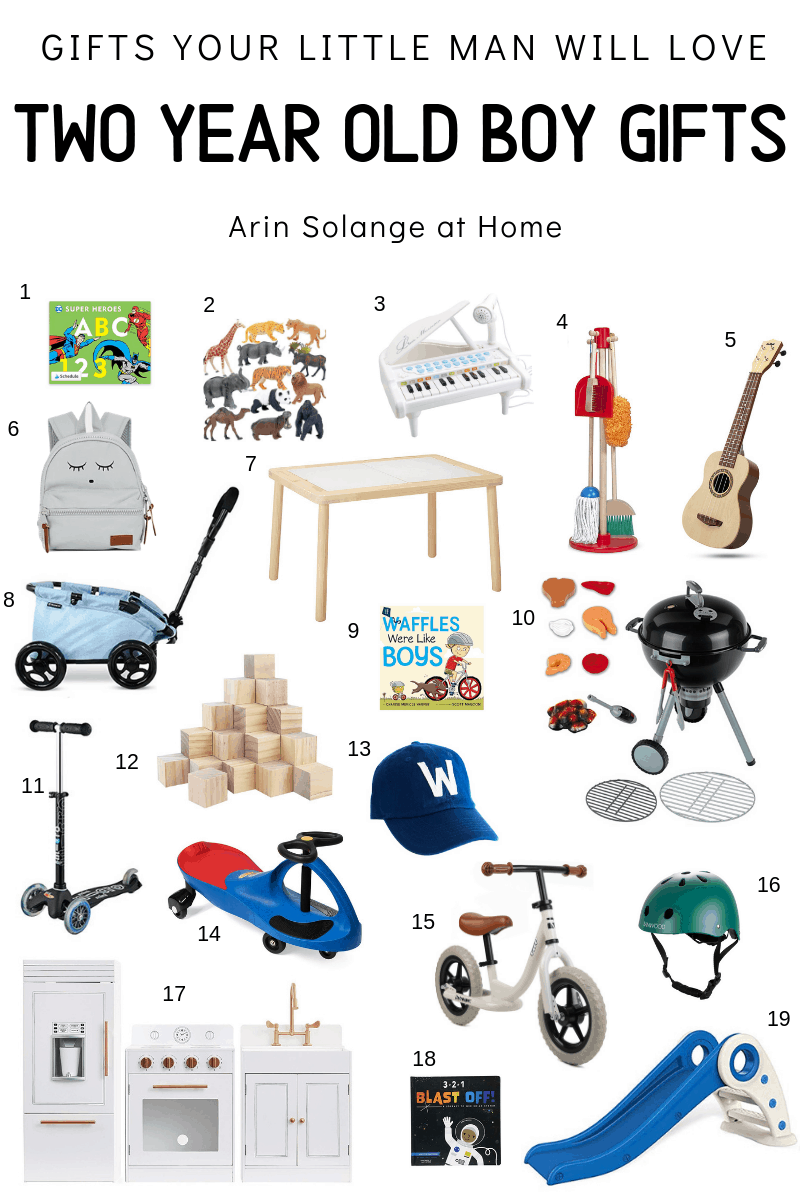 Two Year Old Boy Gift Guide
1 | 2 | 3 | 4 | 5 | 6 | 7 | 8 | 9 | 10 | 11 | 12 | 13 | 14 | 15 | 16 | 17 | 18 | 19
I love that so many of these items are great looking so if they are sitting out you won't mind, but they are still great items your two year old will love. After you're done shopping this two year old boy gift guide make sure to check out these posts below with more ideas!
Other Posts You Will Love
ONE YEAR OLD BOY GIFT GUIDE – this has some ideas your 2 year old will still LOVE
TODDLER AND LITTLE BOY GIFT GUIDE