Pearl earring sizes don't need to be complicated. Pearls are a timeless piece of jewelry that brings elegance and sophistication to any outfit. They are a popular choice for women of all ages, from young teens to older adults, due to their classic style and versatility.
However, pearl earring sizes can range from small pearl studs to large pearl earrings. It can be challenging to find the right size. Follow along to learn about pearl earring sizes, a guide to buy, and my favorite 21 earrings.
This post may contain affiliate links.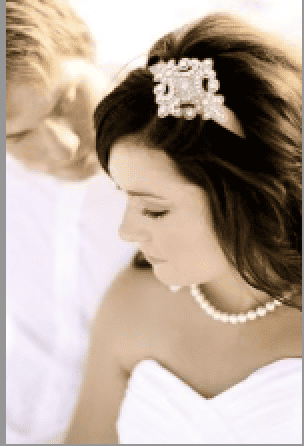 21 Pearl Earrings & Pearl Earring Sizes: A Guide To Buy
The girls and I went back to school shopping recently. During our trip, Avé found some earrings she liked. She wanted her own set of pearls so we picked a pair that was small and dainty. I think they best fit her ear lobes and looked perfect for her face.
Pearls are a classic type of jewelry. They serve as a great gift for young girls. As long as your child can take care of them properly, they will be able to wear them.
As a bonus, pearls are meant to last for many years to come. More importantly, they are a great heirloom to pass down from one generation to the next.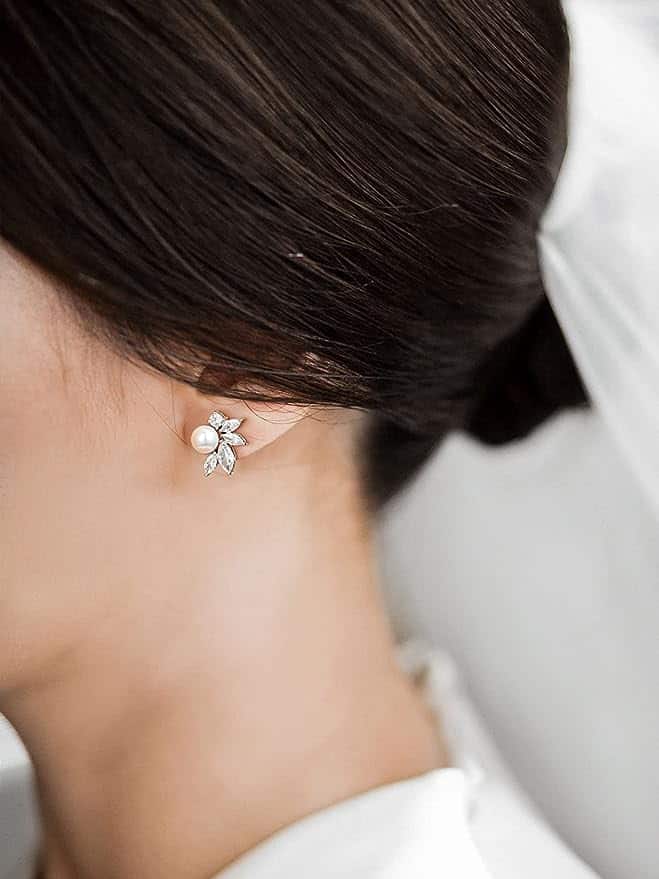 Size Of Pearl Earrings
Not all pearls are the same size, type, shape, or color. Each will vary based on the pearl itself.
Before you buy pearl earrings, there are several crucial factors to keep in mind. One of those is the ability to understand the size of the pearls.
Overall, the most important factor when choosing the size of pearl earrings is the personal preference and comfort of the person who will be wearing them. It's always a good idea to try on different sizes to see what looks and feels best.
Pearl earring sizes can range from 2.0 mm up to to 16 mm. Commonly, you'll see sizes in the 6.0 mm to 11.0 mm range.
In order to find the best pearls for you, your face shape, and your budget, you'll need to keep these concepts in mind: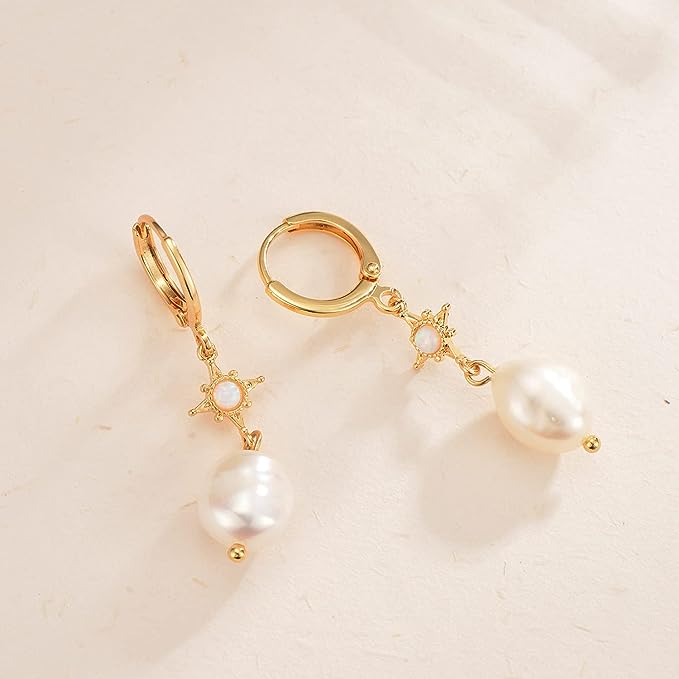 Measurement Of Pearls
Pearl sizes are typically measured in millimeters (mm). They can start from as small as 2mm and go up to 13mm or more. Obviously, the larger the pearl, the more expensive they can get.
Common Sizes Of Pearls
The most common sizes for pearl stud earrings fall in the 7.0-8.0mm range. These sizes strike a balance between subtle and noticeable, making them versatile for different occasions and outfits.
Age and Facial Features
Smaller pearls, such as 6.0mm pearls, are often a great choice for younger ladies, older teens, and those with petite facial features. Larger pearls can make a more striking statement and are often chosen by mature women or those who want their earrings to stand out.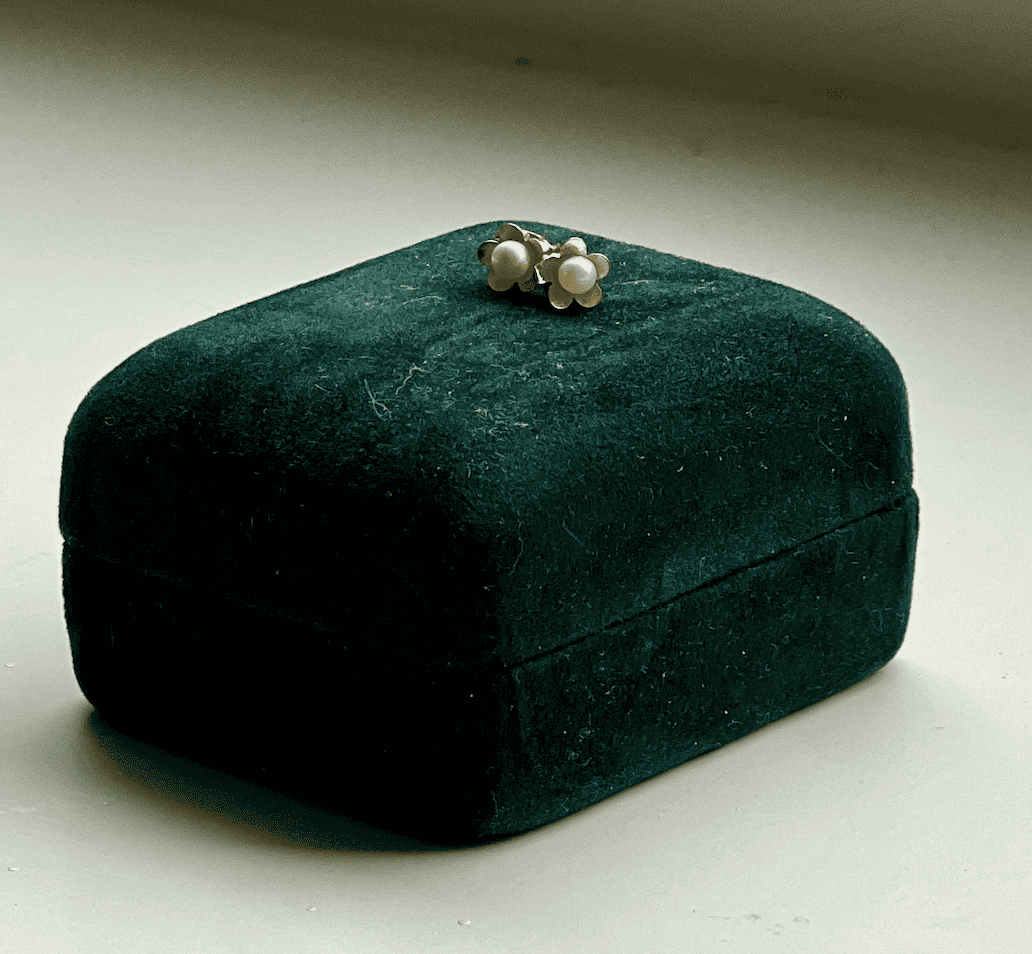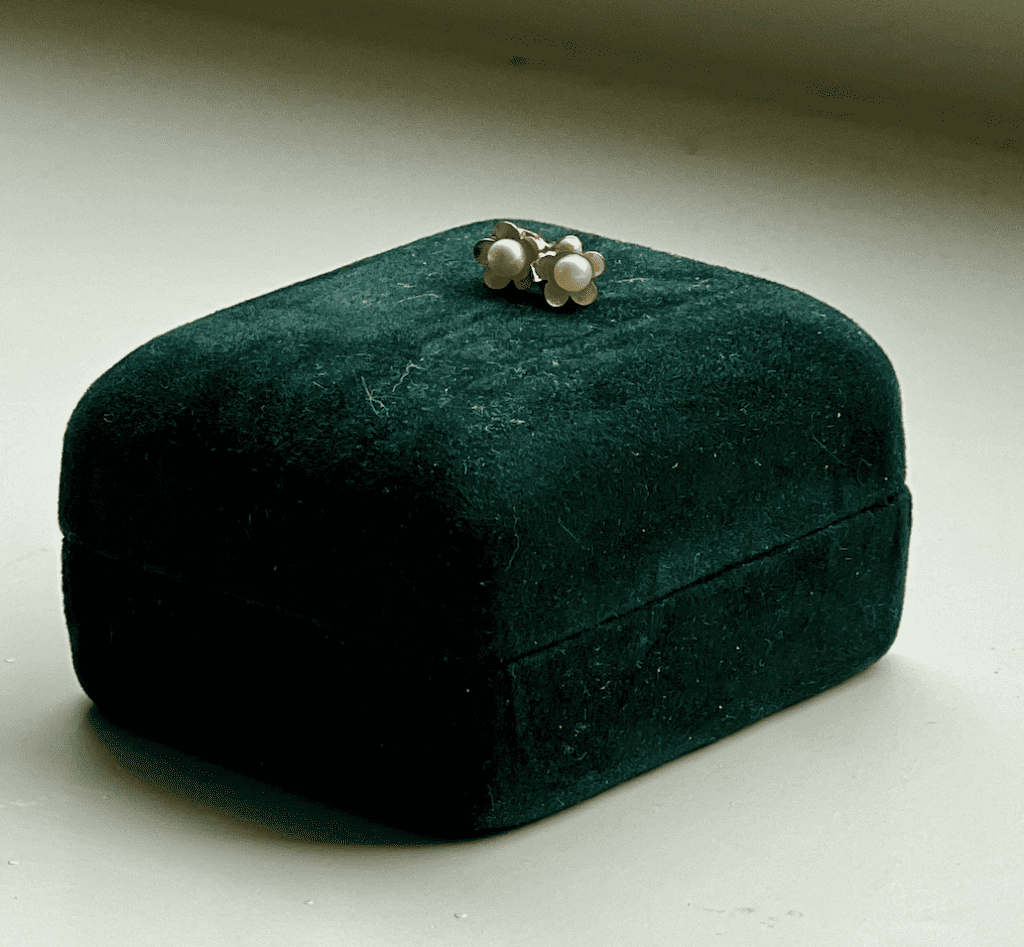 Occasion
Smaller pearls are versatile and can be suitable for everyday wear, while medium-sized pearls are often a good balance for both day-to-day wear and special occasions. Larger pearls can make a bold statement and are often reserved for formal events or special occasions.
Style and Comfort
The right pearl size should complement the wearer's style and be comfortable to wear. Some people prefer the subtlety of smaller pearls, while others prefer the boldness of larger pearls.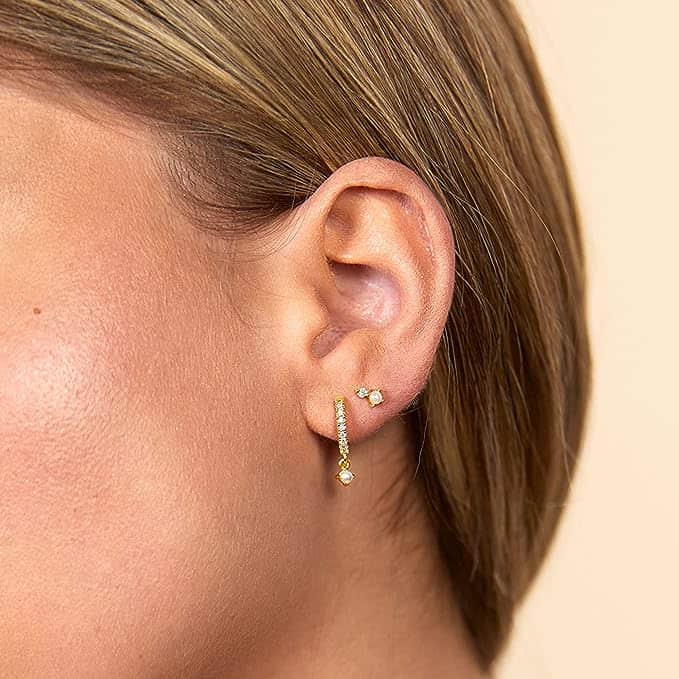 Type of Pearl
The type of pearl can also influence the size. For instance, Akoya pearls, known for their high luster and classic elegance, usually range from 6.0mm to 8.5mm. On the other hand, Tahitian and South Sea pearls are often larger, starting from around 9.0mm.
Matching Jewelry
If you're planning to match the earrings with other pearl jewelry like a necklace or bracelet, consider the size of those pearls as well.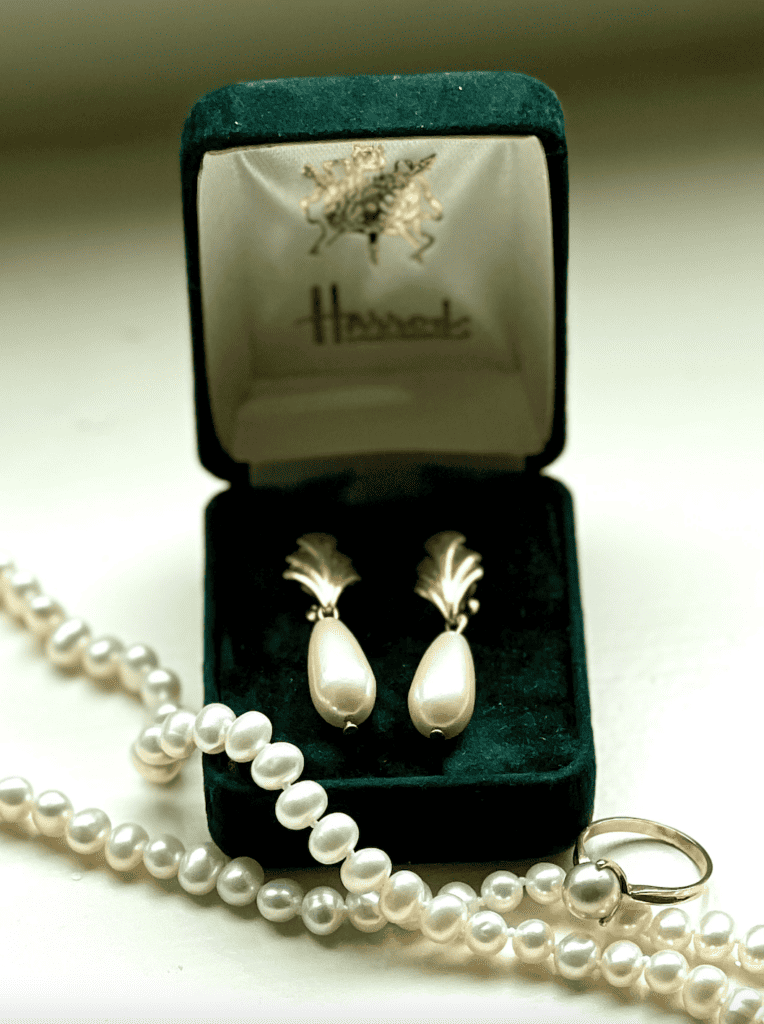 What Are The Different Types Of Pearls
When buying pearl earrings, understanding the type of pearl is as important as knowing the size. Each type of pearl comes with its unique characteristics, including color, size, luster, and price.
While considering the type of pearl, it's also essential to check their authenticity. Real pearls have a grainy texture when rubbed against the teeth, while fake pearls will feel smooth.
You will also want to remember that each type of pearl carries its distinct charm and beauty. The best way to choose is by considering personal taste, the desired look, the occasion, and your budget.
Here are the main types of pearls you should know about: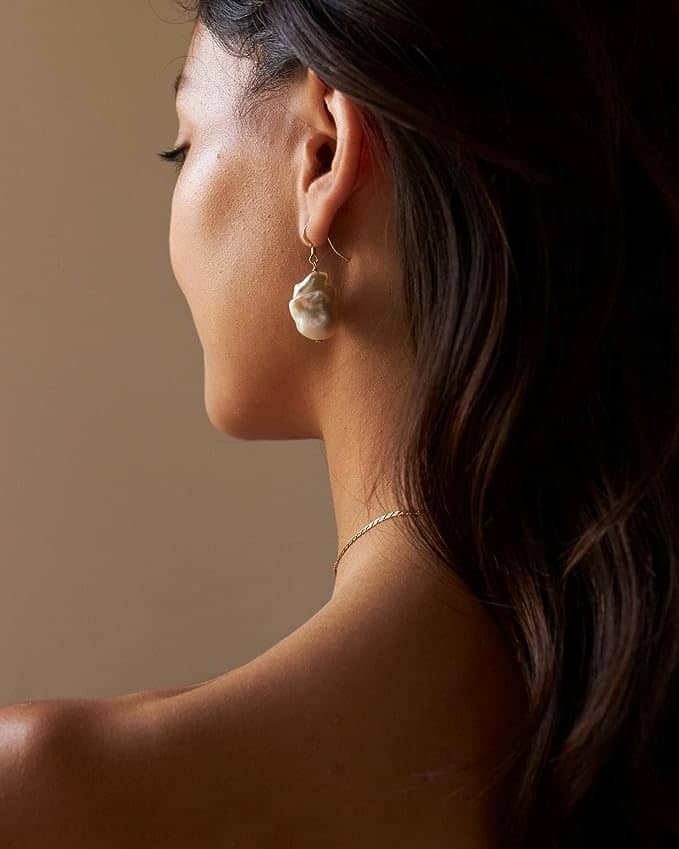 Akoya Pearls
Known as the classic pearl choice, Japanese Akoya pearls are famous for their luster. They're usually white or cream with overtones of rose, silver, or ivory. Akoya pearls range in size, typically from 6.0mm to 8.5mm, making them a favored choice for pearl earrings.
Freshwater Pearls
These pearls are known for their wide range of sizes and colors. They're often more affordable than other types. For this reason, freshwater pearls are a popular choice for those looking for value without sacrificing beauty.
Freshwater pearls can range in size from 2mm to 16mm.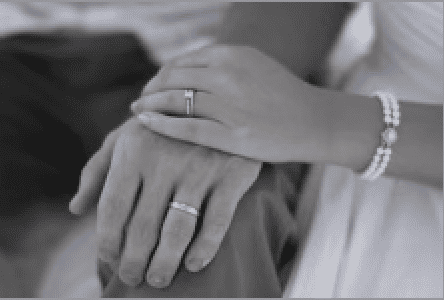 Tahitian Pearls
These pearls are unique because of their natural dark colors. They're often referred to as "black pearls." Still, they can come in a range of colors from silver to deep green. Tahitian pearls are generally larger, starting from around 9.0mm.
South Sea Pearls
These are the largest and most valuable pearls grown today. They are known for their incredible size, satin luster, and delicate colors.
Golden South Sea pearls feature a deep golden hue, while White South Sea pearls are silver or white with subtle undertones.
They range in size from 9mm up to 20mm.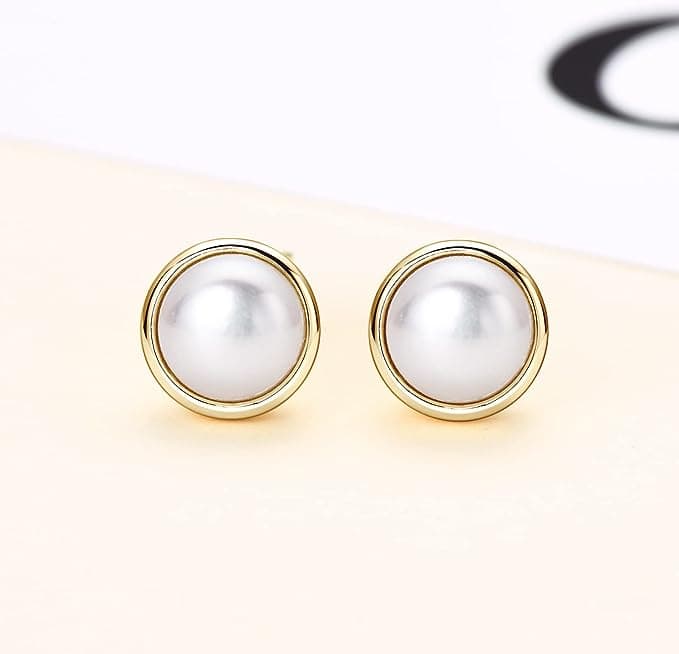 Keshi Pearls
Keshi Pearls are non-nucleated pearls typically formed as by-products of pearl cultivation. They come in a variety of shapes, most commonly baroque, and have a high luster.
Mabé Pearls
These are blister pearls cultivated on the inside shell of a mollusk rather than in the body. They're hemispherical in shape and are often used in earrings, rings, or brooches.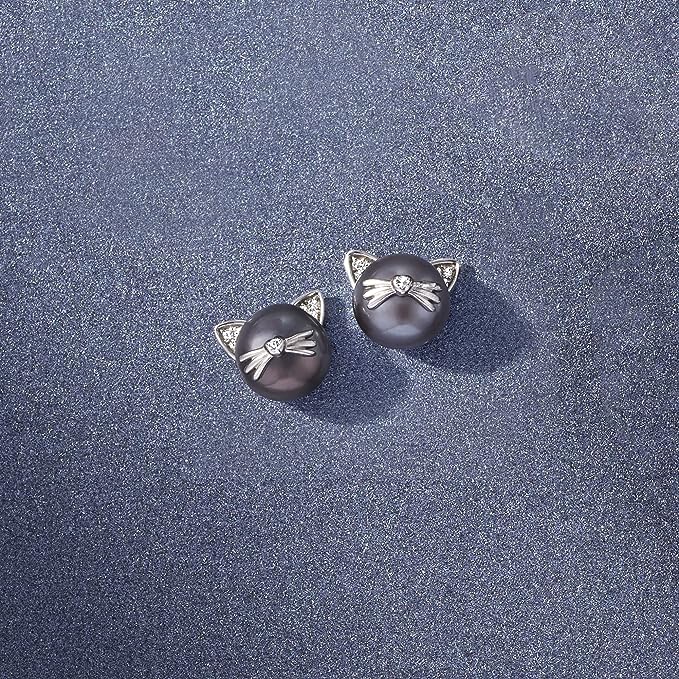 Color Of Pearls
When buying pearl earrings, it's important to consider certain factors related to the color of the pearls.
I always recommend visiting a reputable jeweler or pearl specialist for your first purchase.
These professionals can provide you with accurate information and help you choose the best pearls based on your preferences and budget.
Here are some key points to know about pearl colors:
Natural vs. Cultured Pearls
Most pearls available in the market today are cultured pearls, which are created by introducing an irritant, such as a bead or tissue, into an oyster or mollusk.
Natural pearls, formed without human intervention, are rare and highly valuable. The color of natural pearls can vary widely, while cultured pearls are often more uniform.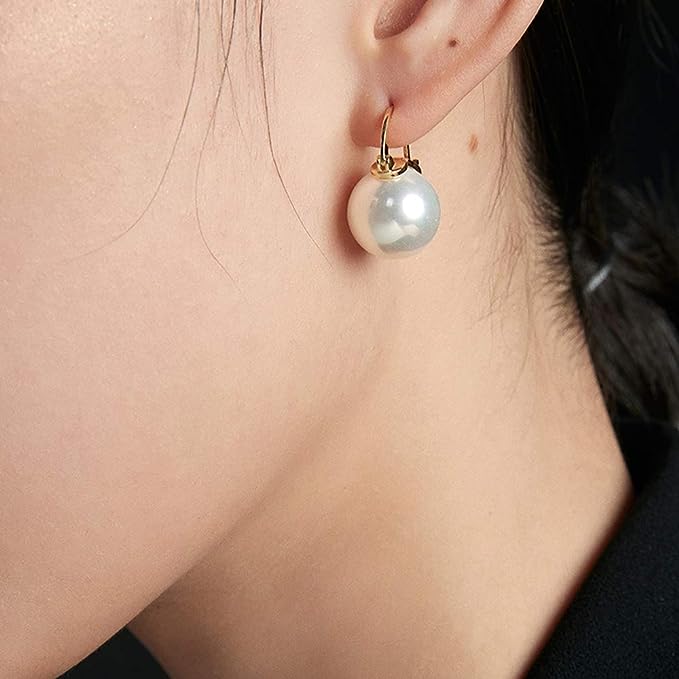 Pearl Color Spectrum
Pearls come in a variety of colors, including white, cream, pink, silver, gold, black, and various pastel shades. The color of a pearl is influenced by the type of oyster or mollusk that produces it, as well as the water and environmental conditions in which it grows.
Luster and Overtone Of Pearls
The luster of a pearl refers to its reflective quality and how well it reflects light. High-quality pearls have a strong, bright luster that gives them a luminous appearance.
Pearl overtones are secondary colors that can be seen on the surface of the pearl, such as rose, green, or blue. These overtones add depth and complexity to the pearl's color.
Matching Pearls
If you are buying a pair of pearl earrings, it's important to ensure that the pearls match in terms of color, size, shape, and luster. This consistency enhances the overall aesthetic appeal of the earrings.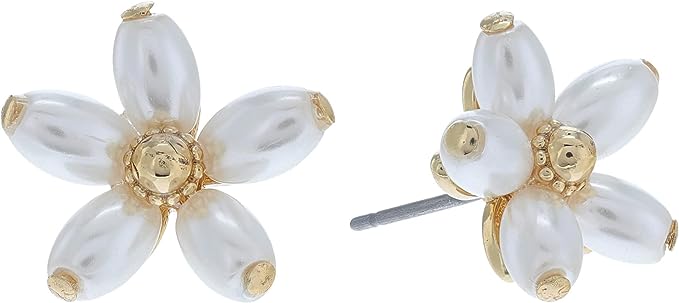 Personal Preference Of Pearls
The choice of pearl color is largely a matter of personal preference and style. Consider your skin tone, wardrobe, and the occasion for which you plan to wear the earrings.
For example, white or cream pearls are versatile and can complement various outfits, while black pearls can add a touch of elegance and sophistication.
Treatments and Enhancements
Pearls may undergo treatments or enhancements to improve their color or appearance. Common treatments include bleaching, dyeing, and irradiation.
It's essential to inquire about any treatments or enhancements applied to the pearls before making a purchase.
Price Considerations
The price of pearl earrings can vary depending on factors such as size, shape, luster, surface quality, and rarity of the pearl color. Generally, white and cream-colored pearls are more common and thus more affordable compared to rarer colors like black or pink.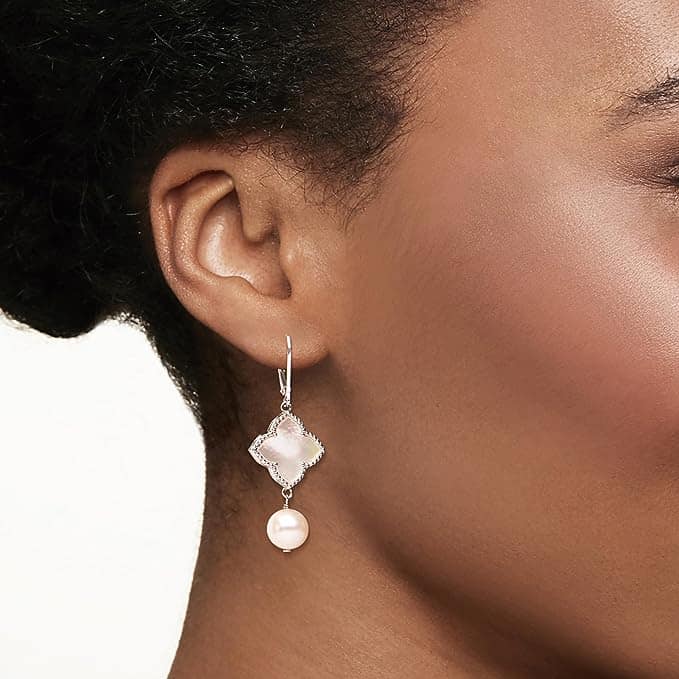 Shop My Favorite Pearl Earrings
Regardless of your budget, a classic pearl stud earring is the best choice to wear daily. You don't need to go to a professional jeweler to find these precious pearls. Fortunately, pearls are a common staple in many people's jewelry boxes and are readily available to find anywhere.
You may not be wearing the largest or most expensive pearl, but your little girl can still feel special.
Here are my favorite pearl earrings in various shapes and sizes to fit anyone's budget!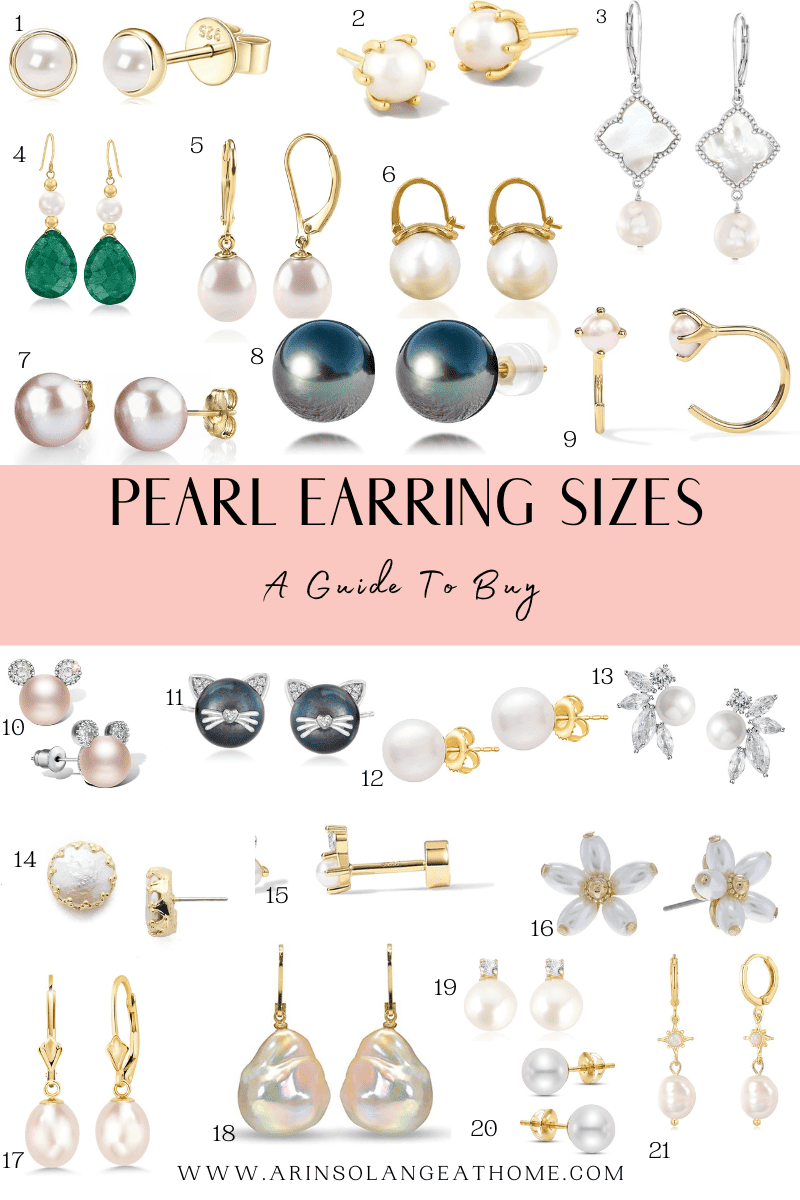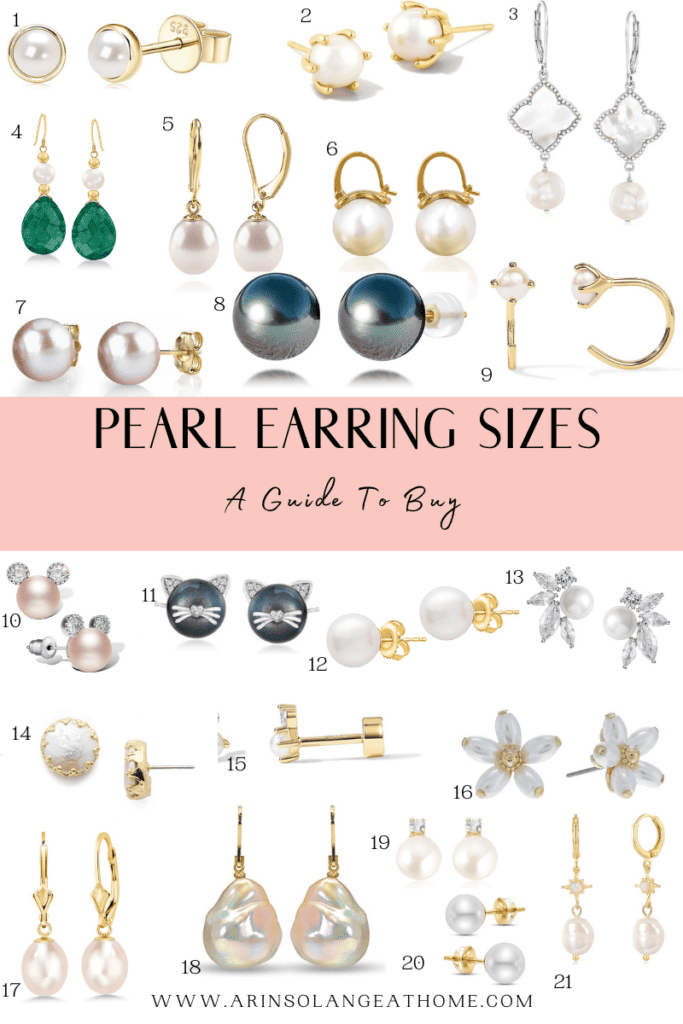 1 | 2 | 3 | 4 | 5 | 6 | 7 | 8 | 9 | 10 | 11 | 12 | 13 | 14 | 15 | 16 | 17 | 18 | 19 | 20 | 21
Other Posts You'll Love
Best Bags For Moms | Best Items For Organizing A Closet | Klearvue Cabinetry
Follow Social For The Latest & Greatest
Pin The Photo Below For Later
Pearls are a timeless addition to any jewelry collection. They come in a range of sizes, allowing women to choose what suits them best.
From small pearl earrings for young teens to large pearl studs for a special lady, pearls are indeed the perfect gift for any occasion. In the end, pearl earring sizes are perfect when the one wearing them feels confident and beautiful.
After all, as famously said by Jackie Kennedy Onassis, "Pearls are always appropriate." So, whether you're a young lady, a new bride, or a proud mother, there's a perfect size and a perfect pair of pearl earrings waiting just for you.