This post on Registering for baby in Store was graciously sponsored by buybuy BABY.  All opinions are my own!
Let's talk baby registries! I am pregnant with baby #4, and although I won't be registering for much, I still knew I needed to do a small registry.   Many of my readers, followers, and friends are expecting their first babies, and I get asked a lot about registering.  Maybe its what to register for, or maybe its where to register, but its a big decision.  I am not going to touch on WHAT my must have's are on this post (I'll save that for closer to my due date).  But what I do what to touch on is where to register, and the importance of registering in store.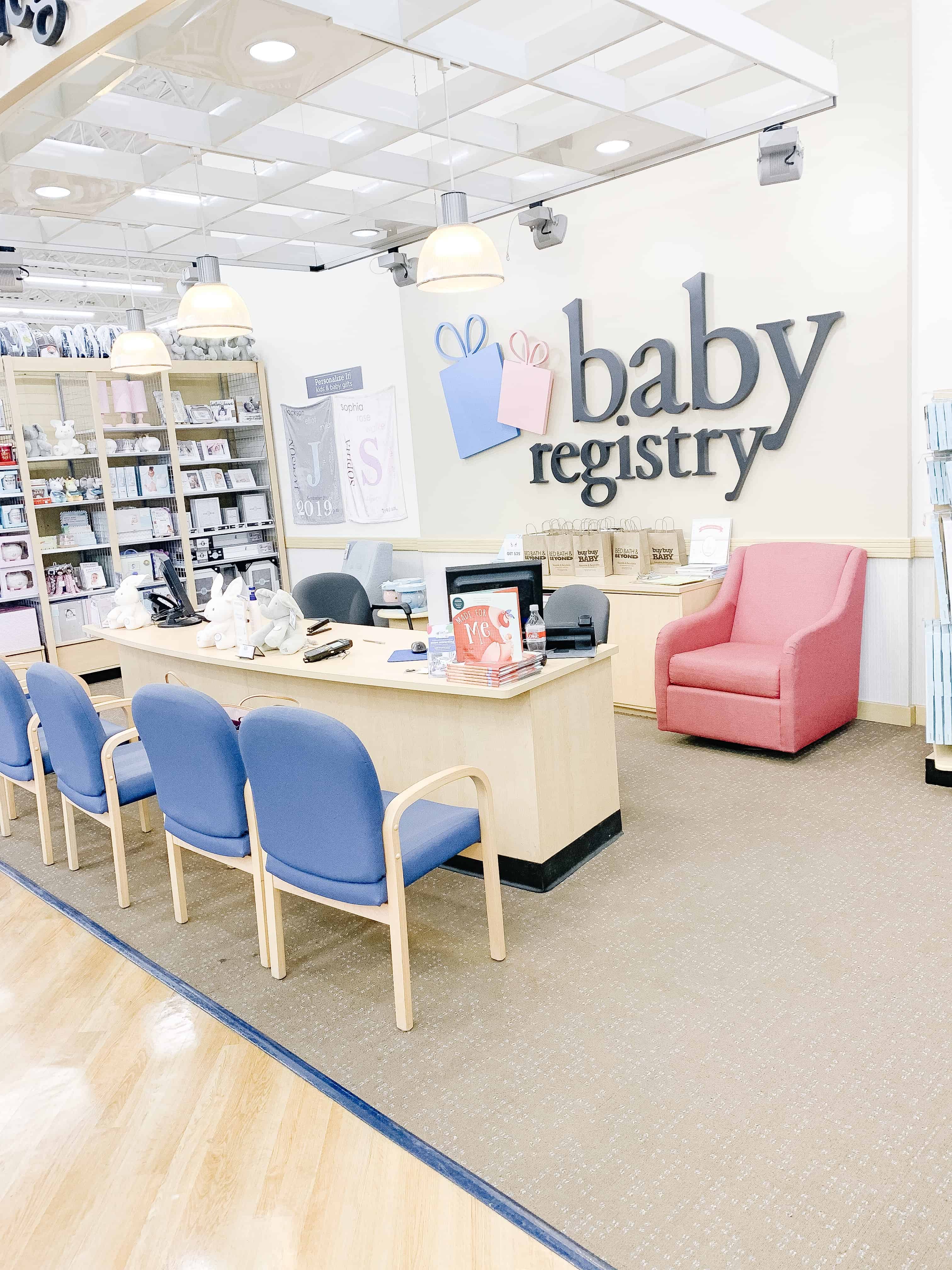 Why is registering for baby in store so important?
Okay so now a days there are a million options for registering online.  And let me be clear.  I don't think thats all bad.  But I want to talk about why it is so important to register in store if possible.  And not just register in store, but register at a store that has knowledble staff about baby gear.  Buybuy BABY has been my go to for baby registries since I was pregnant with my first 7 years ago.  Originally it was my choice due to the brands they carried.  I knew that I could get some higher end items there, while also getting so many basics.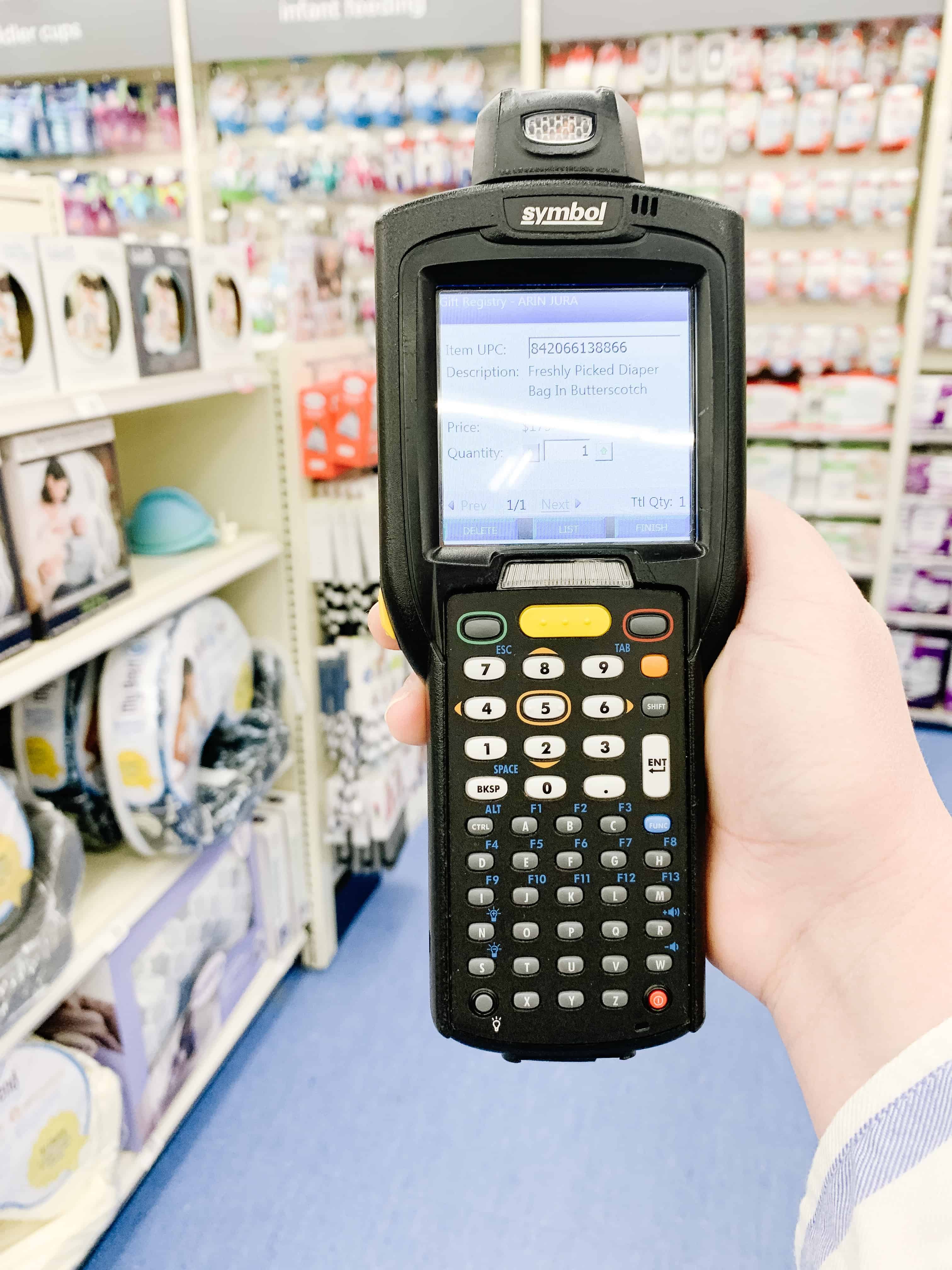 My big reasons for registering IN STORE are:
Touch and feel – this is especially important for things like high chairs, carseats and strollers.  The BIG items that you're going to be using daily.  Those are items you really want to give a test run.  You want to make sure the clasps aren't weird, or you like the height, or that the legs don't stick out too far.  Just things that I PROMISE you will want to see in person.
Staff that knows their stuff.  One thing about buybuy BABY is that their staff is super well trained in their specific department.  They have an employee that does nothing but keep the other employee's up to date on knowledge of all the baby gear.  For me this is so important.  I want to be able to ask an employee about a carseat and feel like they really know about the ones they carry, and maybe even some they don't.  I think when they show that kind of knowledge its obvious they are answering your questions well.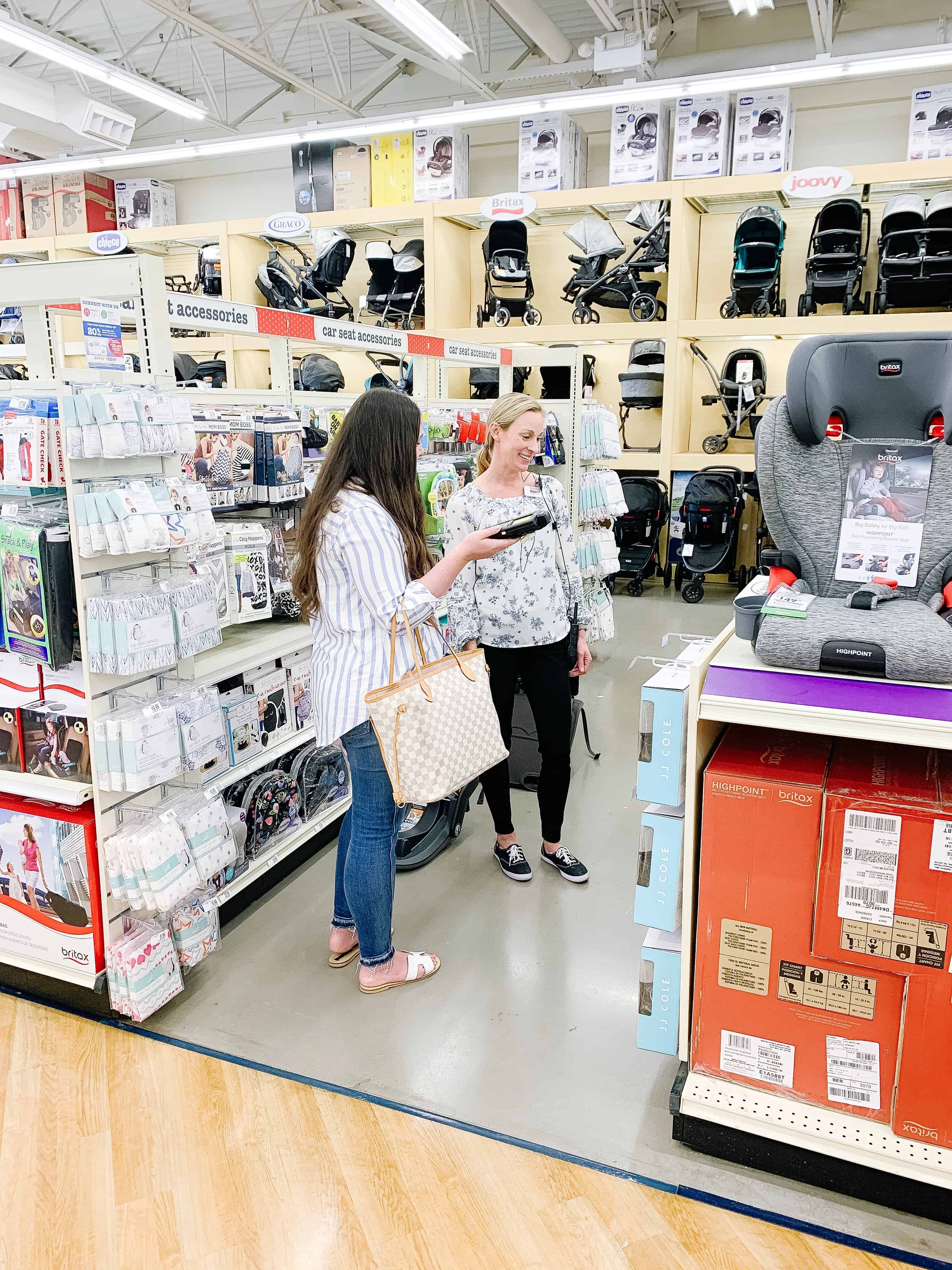 In store helpful tools – This is especially helpful in the carseat and stroller arena (also the two items that I truly stand behind saying you need to TRY).  Buybuy BABY has weights you can add to strollers so you can see how they really handle.  Here is the thing – all strollers push like a breeze with nothing in them.  Thats not always the case when you add in 60 lbs of wiggling children.  They also have baby 'dolls' that you can fit into carseats to see how they work, as well as a mock seat to a car with latch and all that you can try installing a carseat on.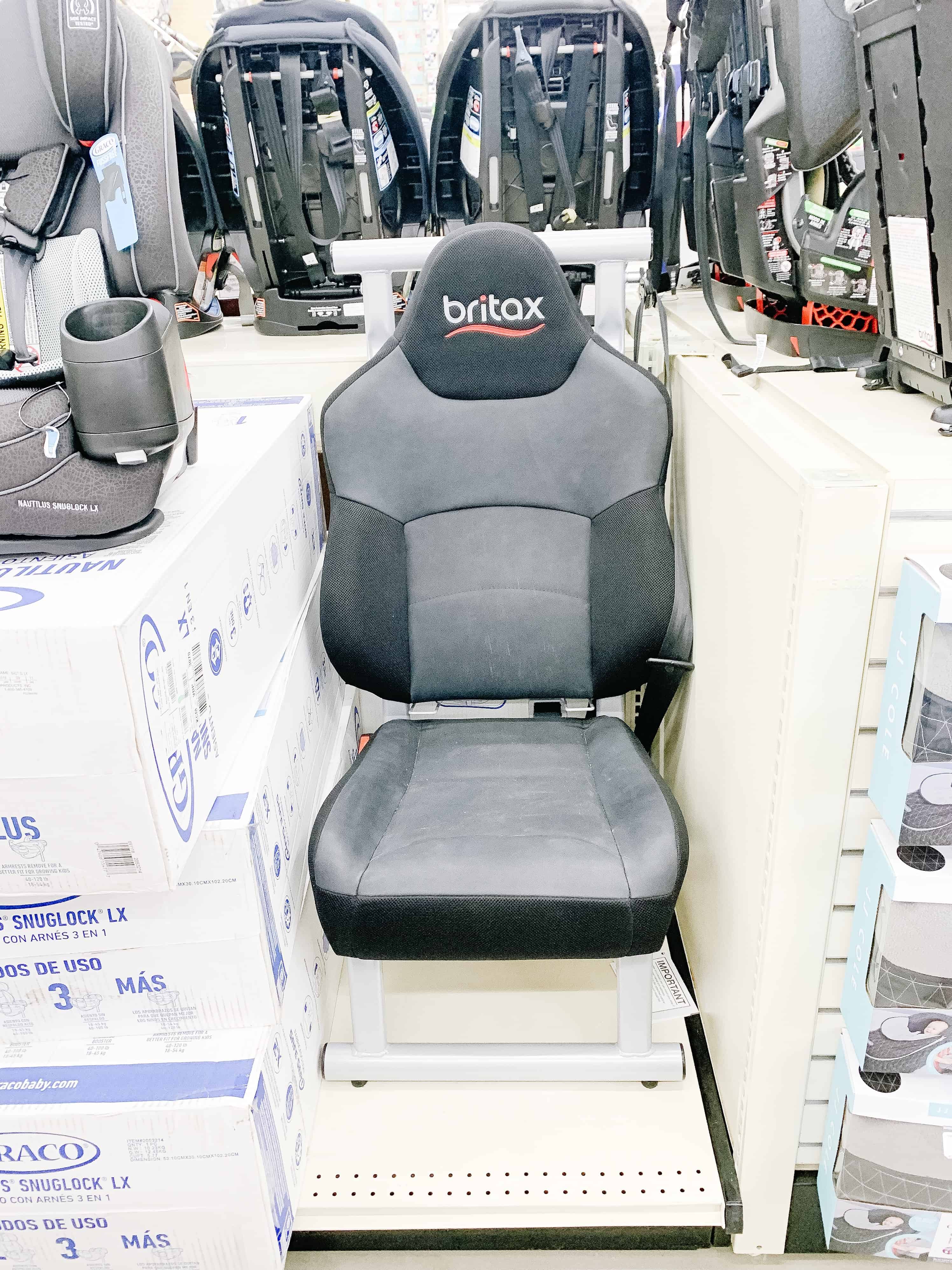 You can set up appointments ahead of time so you get extra help in the areas you need it.  If you know you're going to be coming in on a certain day they will call you and know your specific needs for the session before you come in and have people on hand. (IE – carseat specialist, feeding experts, design consultant for furniture, and so much more!)
Staff that will help you with what you picked.  So maybe you are nervous because you need to see how ____ carseat will fit in YOUR car.  An employee will help you install it so you can see how it will work.  To me this is huge.  When we welcomed Walker, I had to do 3 across for a while and having carseats that allowed for that was NECESSARY.
You will get a goodie bag, as well as a booklet really walking you through all the departments.  This is so nice, especially if you don't have time to complete the whole registry in store and want to add most of it online.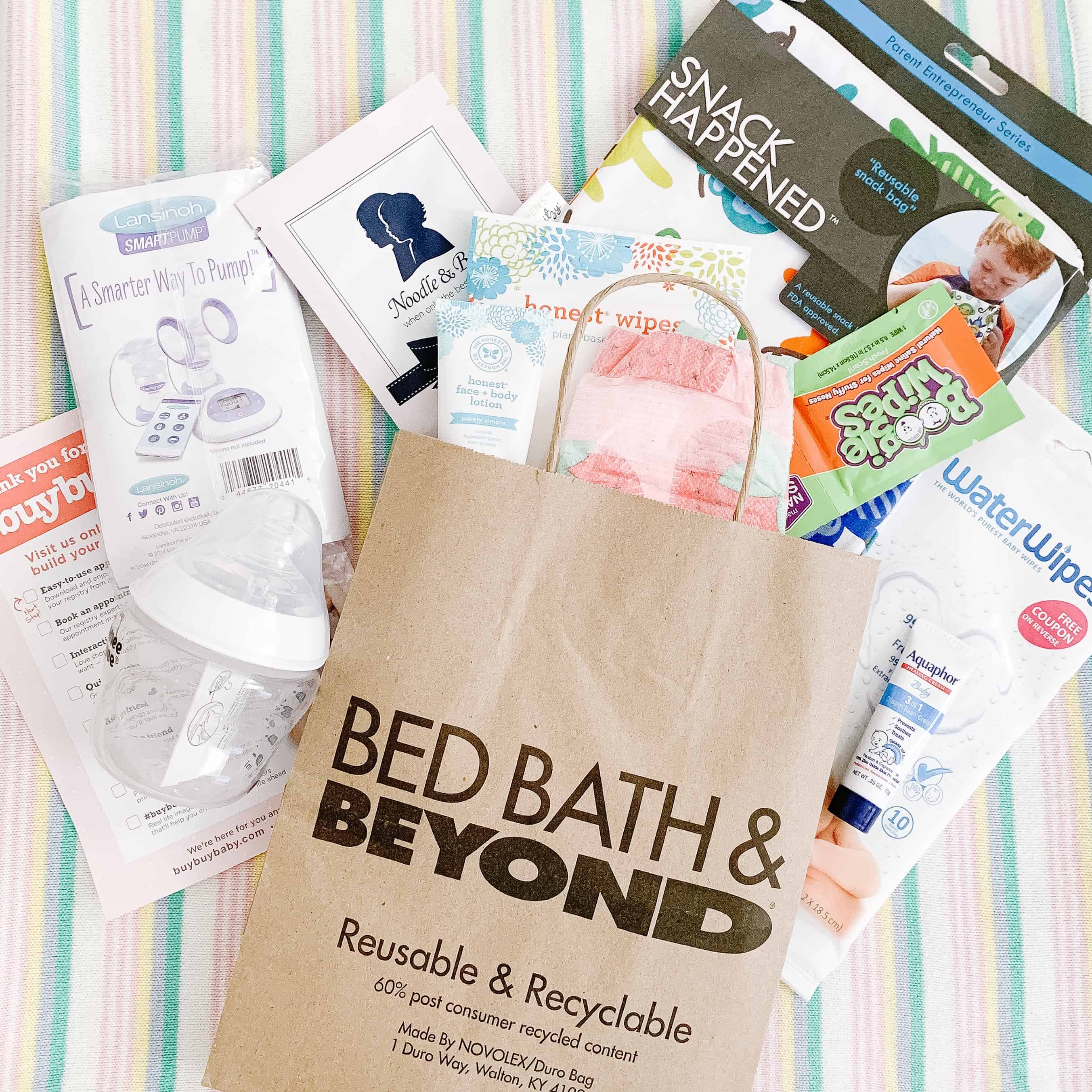 Online Flexibility
Okay so here I am writing a blog post on the importance of going in store to register, and I'm going to talk about registering online?  Like I said at the start – there is nothing wrong with online.  This is 2019, and we all love to complete what we can from our couches.  The perk of registering with buybuy BABY is that you can go in store, touch and feel what you need to, then you can head home and add the rest online.  It also allows for your friends and family to have the same flexibility in shopping for you in store and online.  (trust me – if I am invited to your shower, I am buying the gift within 24 hours of showing up, so please give me an in store option haha!)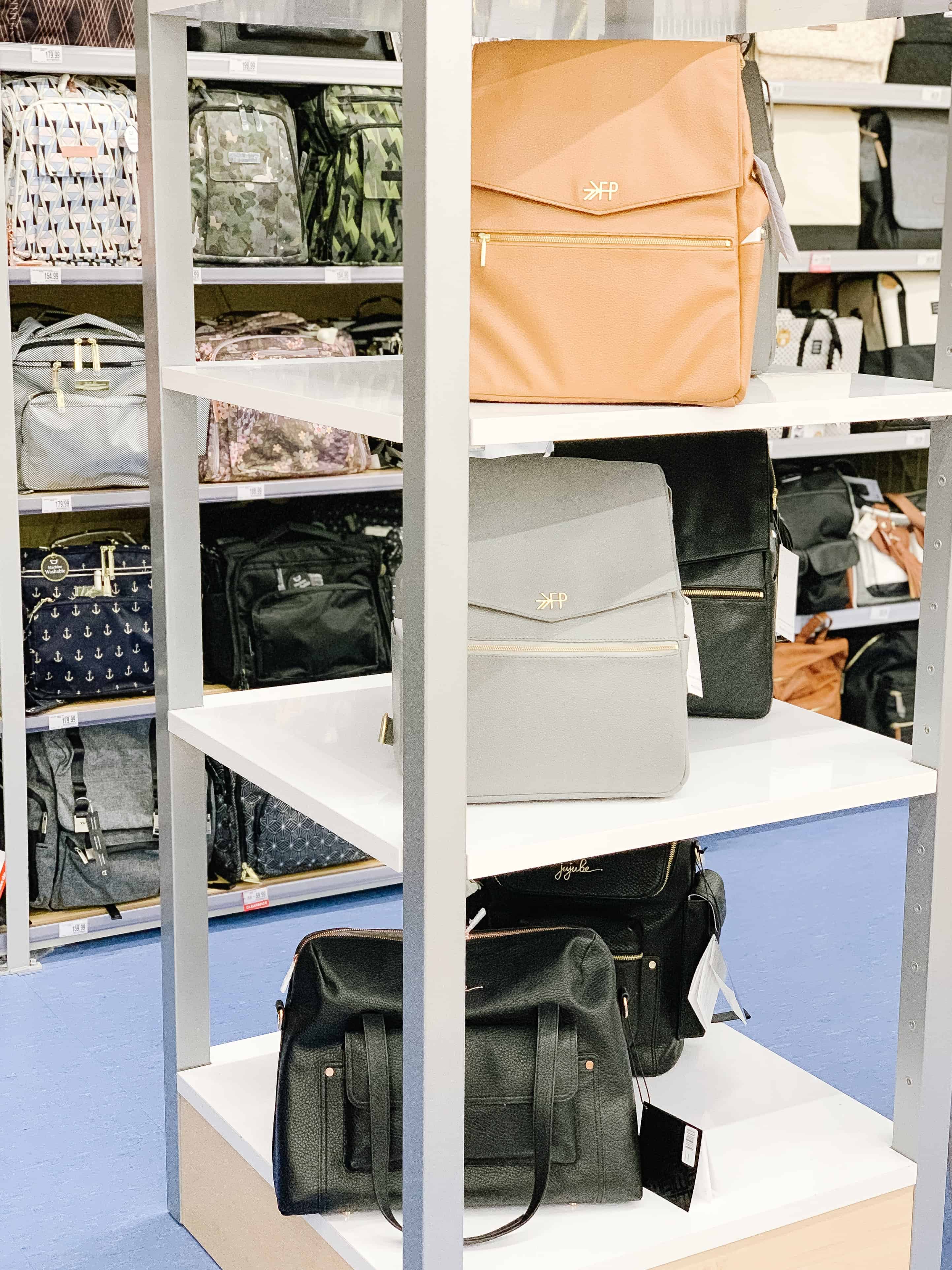 Other Added Perks
On top of just knowing that you registering for items that you truly want due to the in store experience, buybuy BABY offers some other really great added perks to their registrants.
You will get a completion coupon in the mail towards the end of your pregnancy.  You can bring that in and use it one time for 15% off anything left on your registry.  There are no exclusions on that coupon, so thats a HUGE deal on brands that are typically restricted. This coupon is good until 3 months past your due date.
You are going to get the same coupon to use online and that one is for multiple uses.
They have a price match guarantee.
If you register for an item and don't use it, you can return it for up to a year.  This to me is HUGE.  Also a good reminder to us not to open items until were ready to use them.
You will get a referral code – anyone who uses it will earn you $25!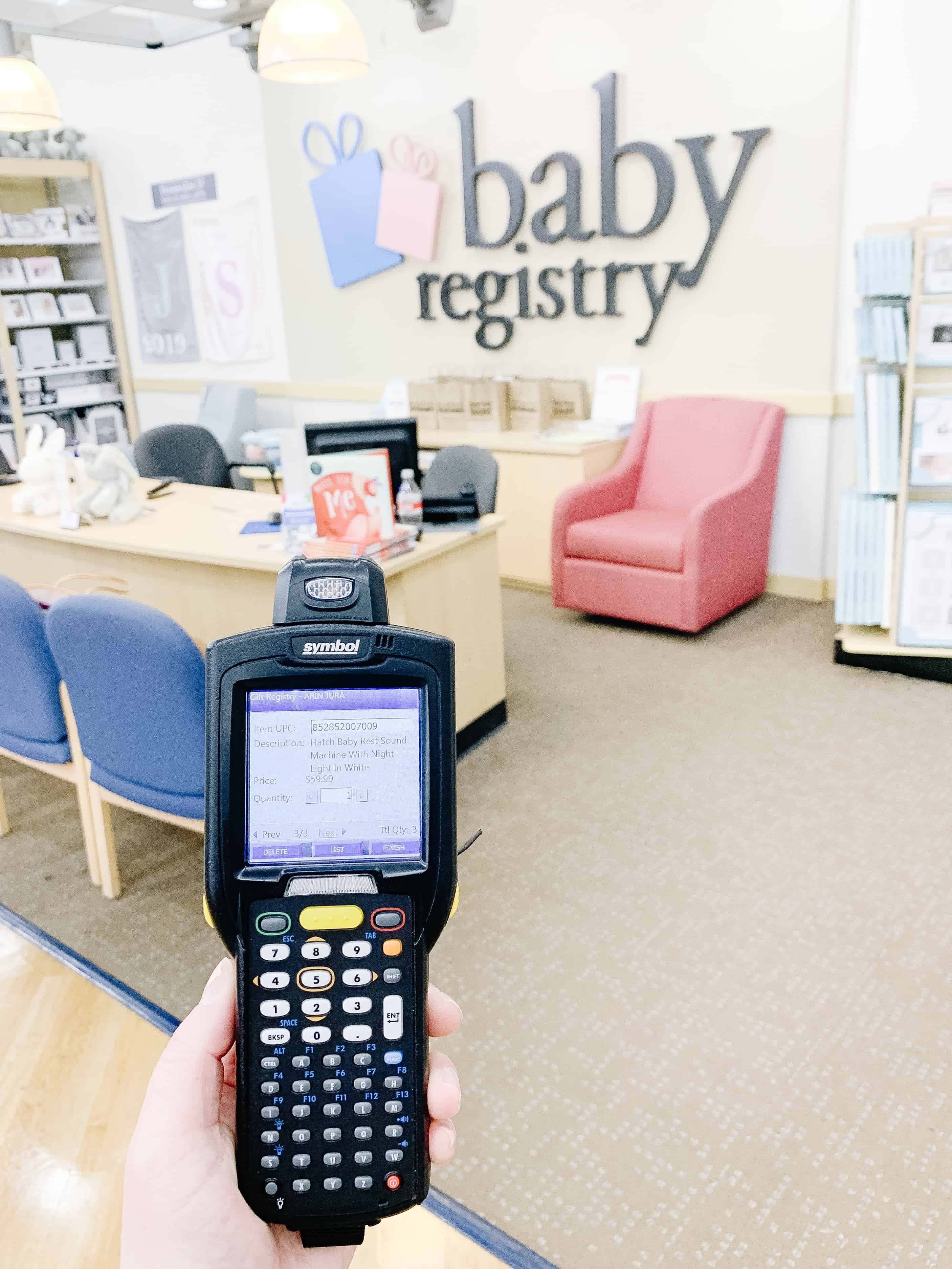 If you have any questions on registeries be sure to shoot me an email or comment below.  I will be working on several more posts like this for my pregnant followers and readers, but in the mean time if you're looking for some great items to add to your registry check out this post!
Baby favorites – Printable List
Pin Image for Later