FINALLY I was able to share our kitchen in our new home, and that includes the gorgeous brass pendant light we went with. Because this was the second house where we used brass pendant lights I thought I would round up the best options for your kitchen and some tips for incorporating gold or brass into your home.
This post contains affiliate links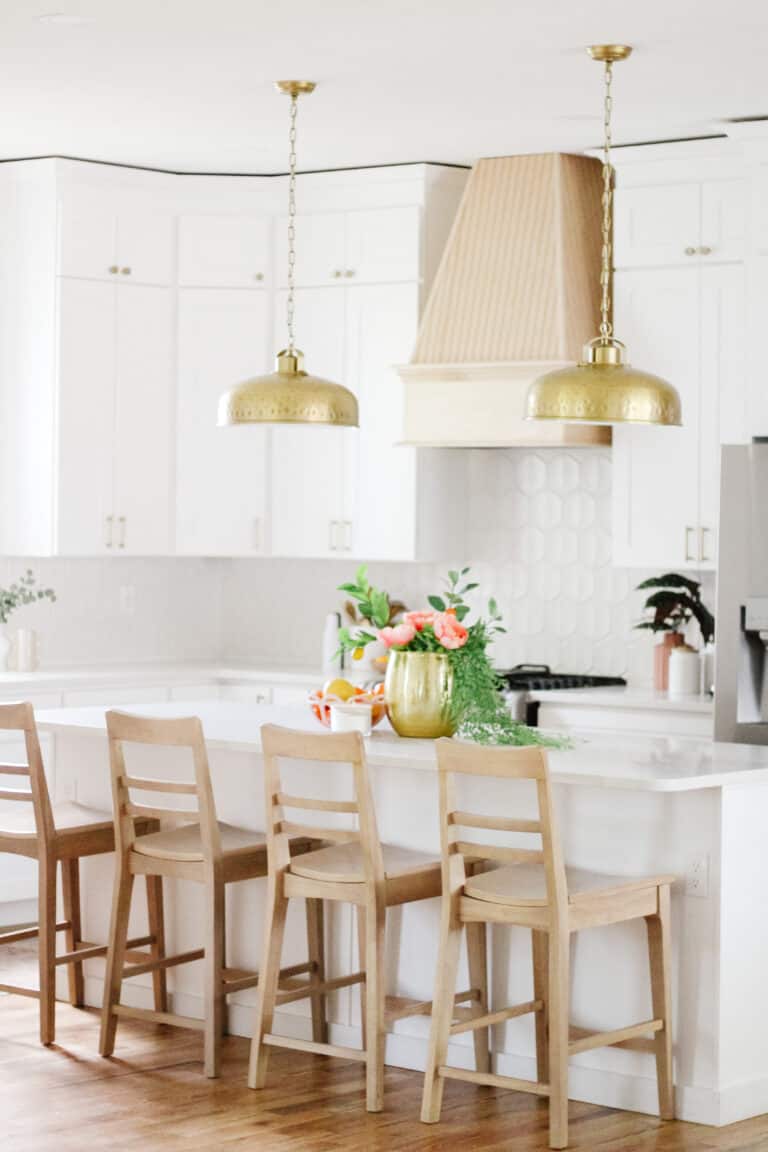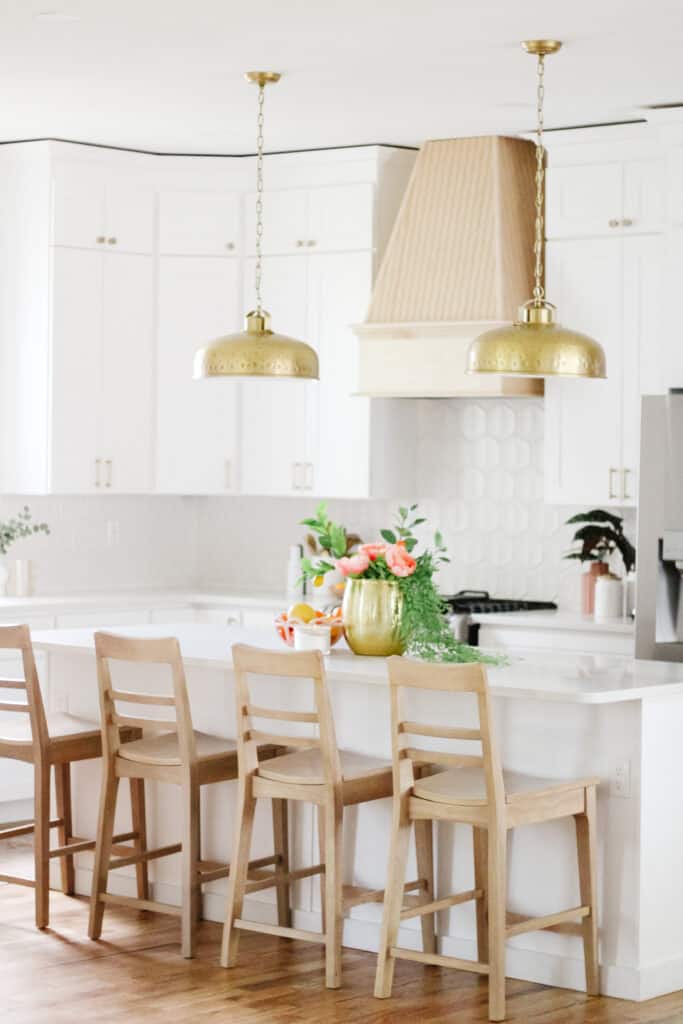 Outfitting our Kitchen with Brass Pendant Lights
This past summer my husband and I purchased an 1860's home in the heart of a quaint downtown area of St. Louis. We have been renovating the house and enjoying it since, and I am excited to start sharing more decor and projects from this home.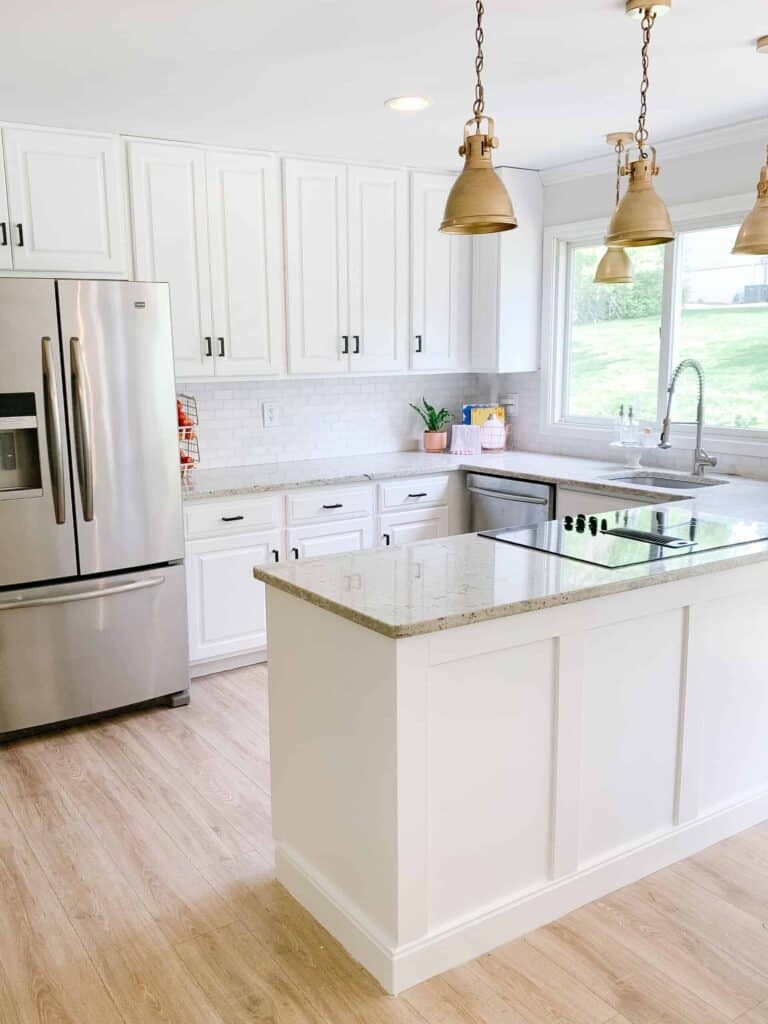 Today we are going to talk about Kitchen lighting choices, but next week I will also do a full kitchen tour blog post, so be sure to stay tuned for that incase you are looking for more sources on anything from decor, to finishes, all the way down to decor.
Be sure to follow me on Instagram and check out the hashtag #arinsolangehistorichome if you are looking for more photos and details from our home.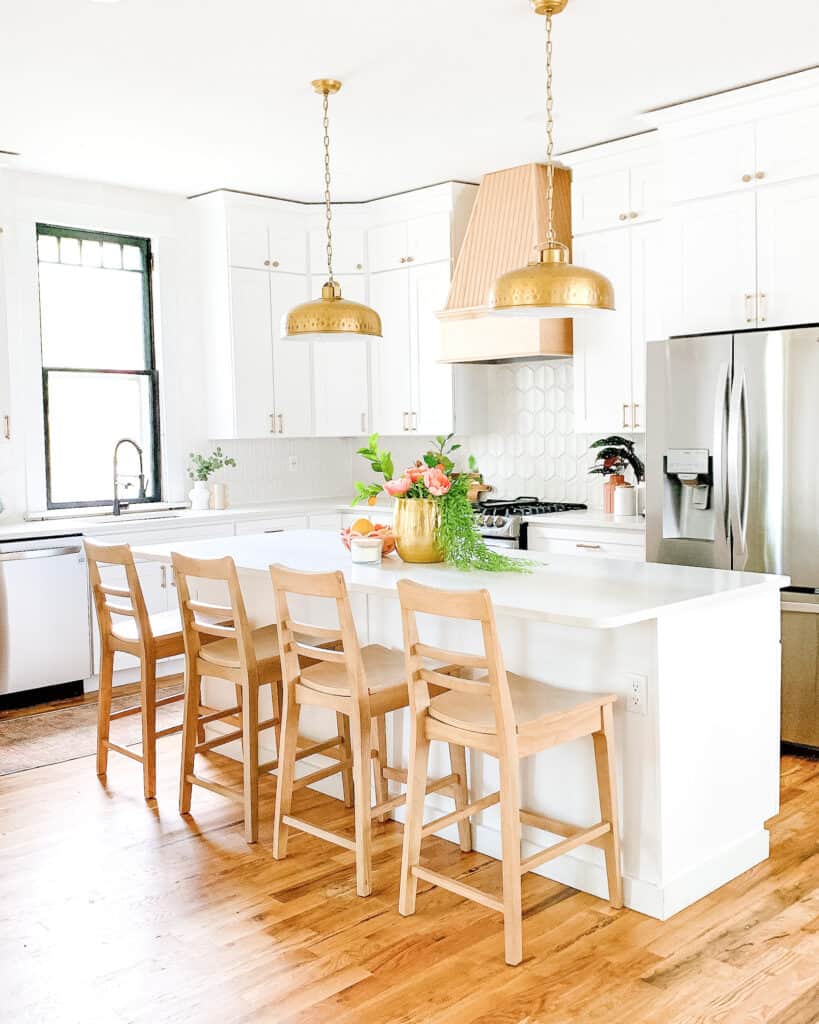 Picking a Brass Pendant Light
Adding brass or gold to your kitchen can be kind of scary, but it is definitely a very 'in thing' right now, so I wanted to share some tips on picking the best brass pendant light as well as the rest of your hardware and choices and how that works.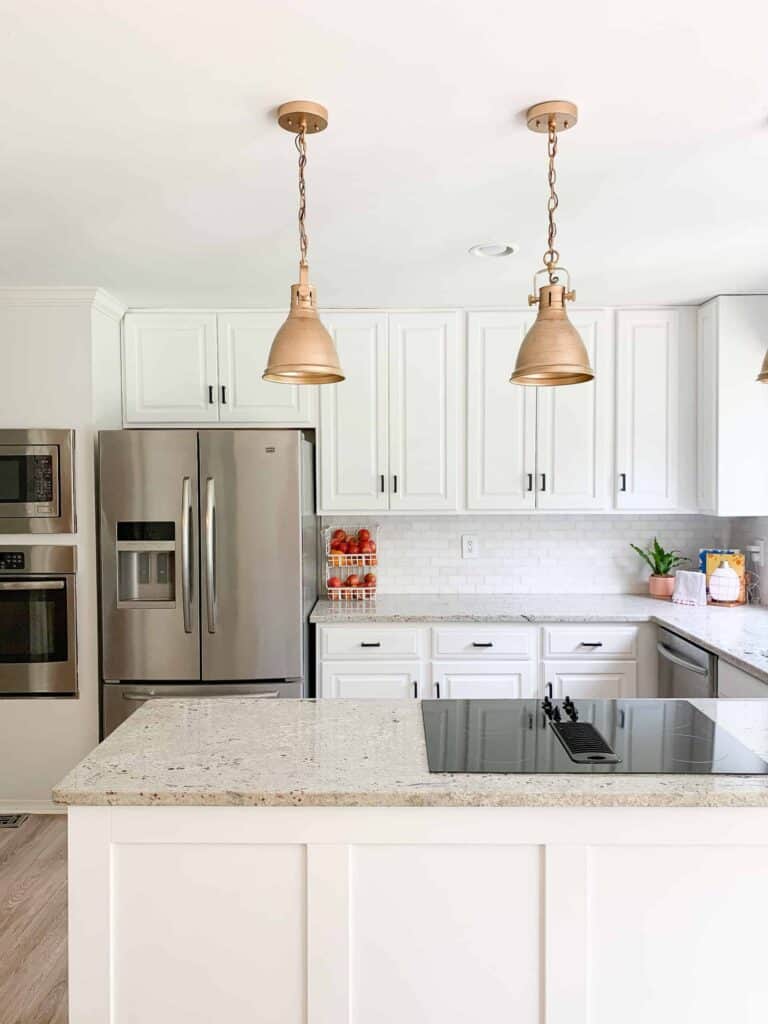 One reason I think adding brass via lights in your kitchen can be so great is it is easy to change. So if you are worried about gold or brass not being in long term, it is something you can easily change out without a major kitchen remodel.
Below are a few considerations to make when it comes to making your lighting selection.
Not all Golds/Brass Shades are the Same
Unlike black or chrome/nickel, things get a bit trickier when you start to incorporate shades of gold or brass into your home. You will want to see the items side by side before install, and you may want to pick some mix and match.
You don't have to match every gold or brass exactly, but you will want to be in the same color family especially if things are very close to each other. One way to cut down on some of that is to order from the same company.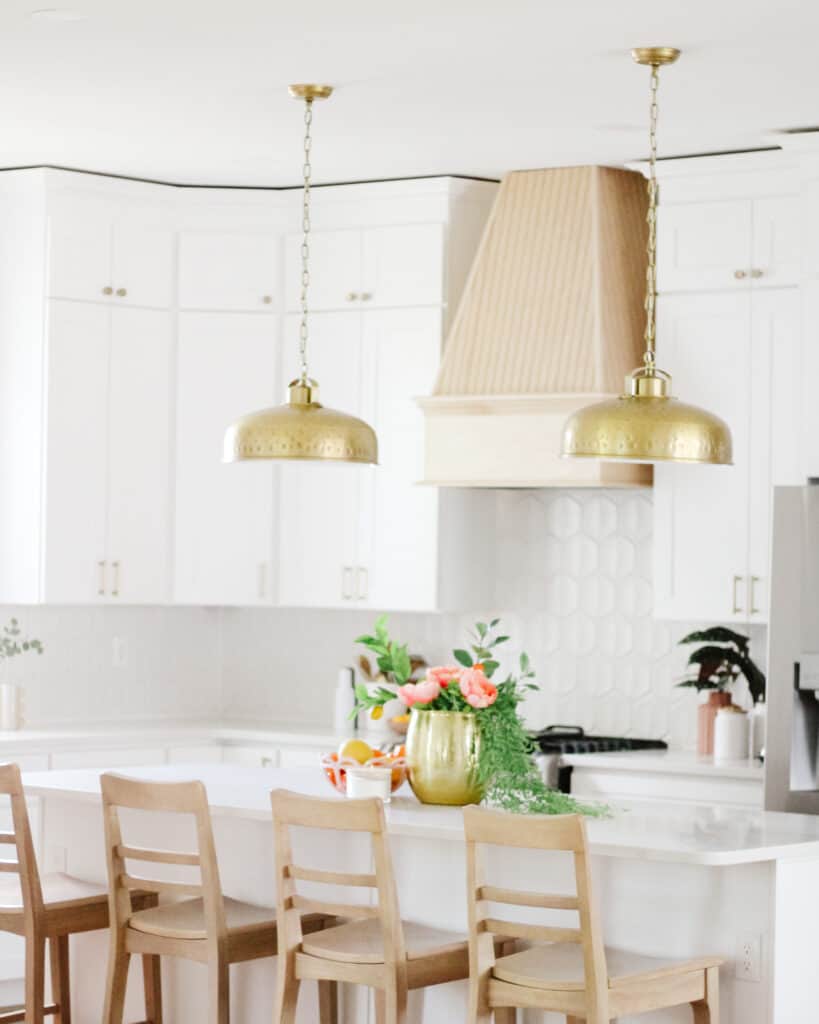 When we did our kitchen in this house the first set of knobs for the upper cabinets were not the same shade and we had to switch to a new knob to get a good match.
Mix and Match
Because of the hard matching issue – and because its 2021 and you can just do what you want, one great option is to mix and match.
In our last home I chose to do black hardware on the cabinets and the faucet but brass for the light fixtures. It was a great affordable way to do things (all of it is linked in this post), and I LOVE the end outcome.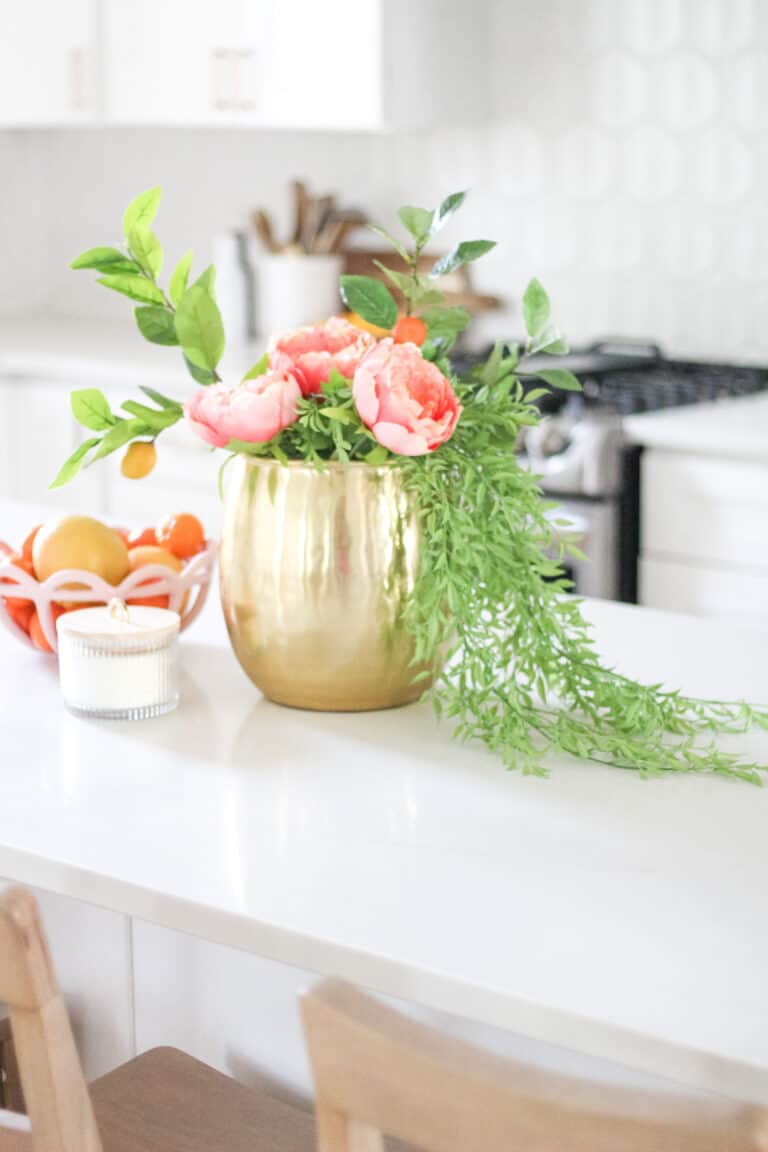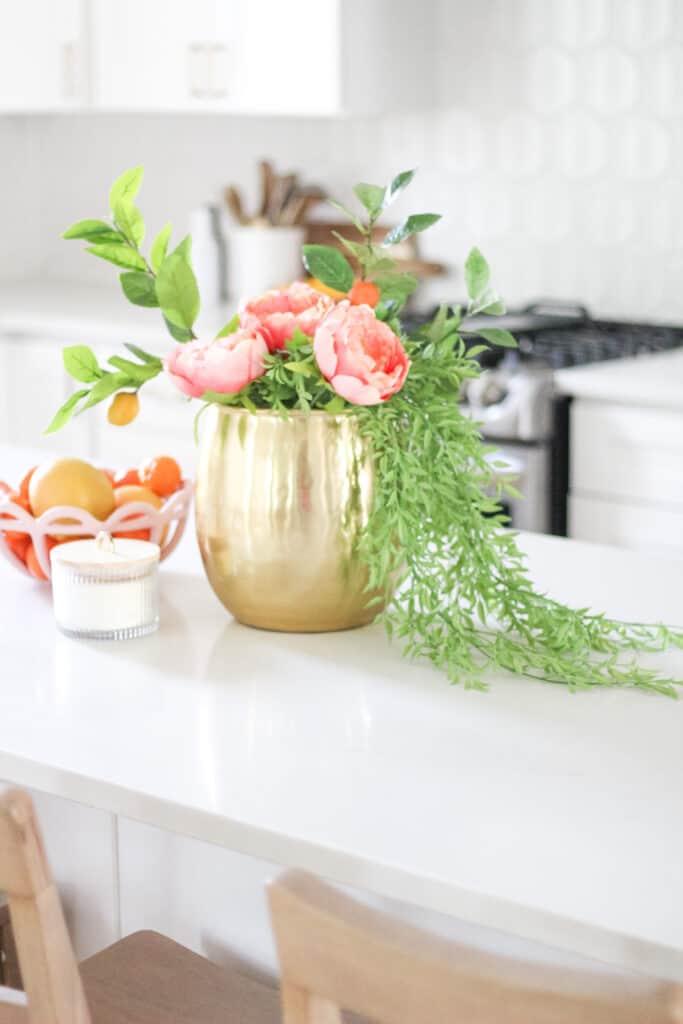 Now that said – in this house I wanted a less 'farmhouse' look so chose to add more brass while still mixing and matching with the black faucet.
Another thing that can be so scary with gold and brass is the appliances, but again you don't have to worry about that. Gold and Silver can be mix and matched, so even if that means brass light fixtures and a chrome/nickel faucet and chrome/nickel hardware on the cabinets that is fine too.
I would say your only 'rule' is to keep it to 2 finishes between your faucet, hardware and lighting. I wouldn't tie all 3 together (appliances don't count).
So now that you know some general things to keep in mind – let's see my favorite brass pendent light choices!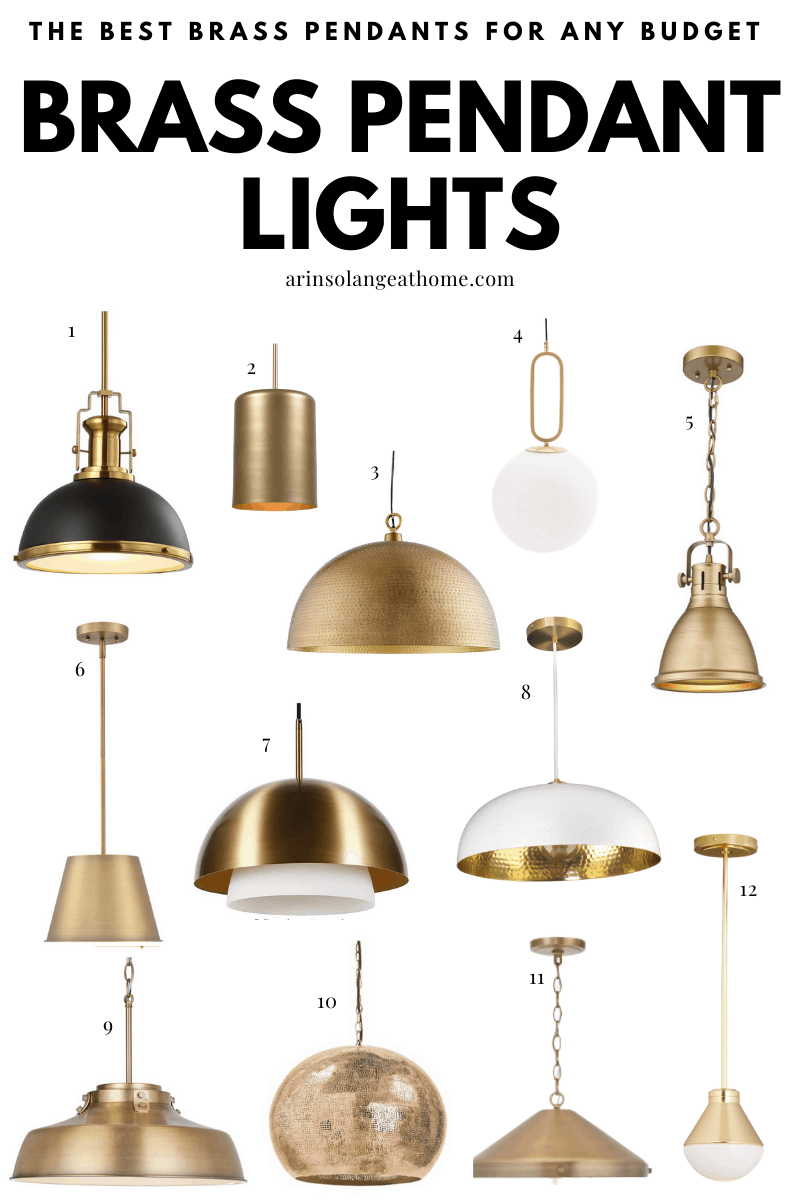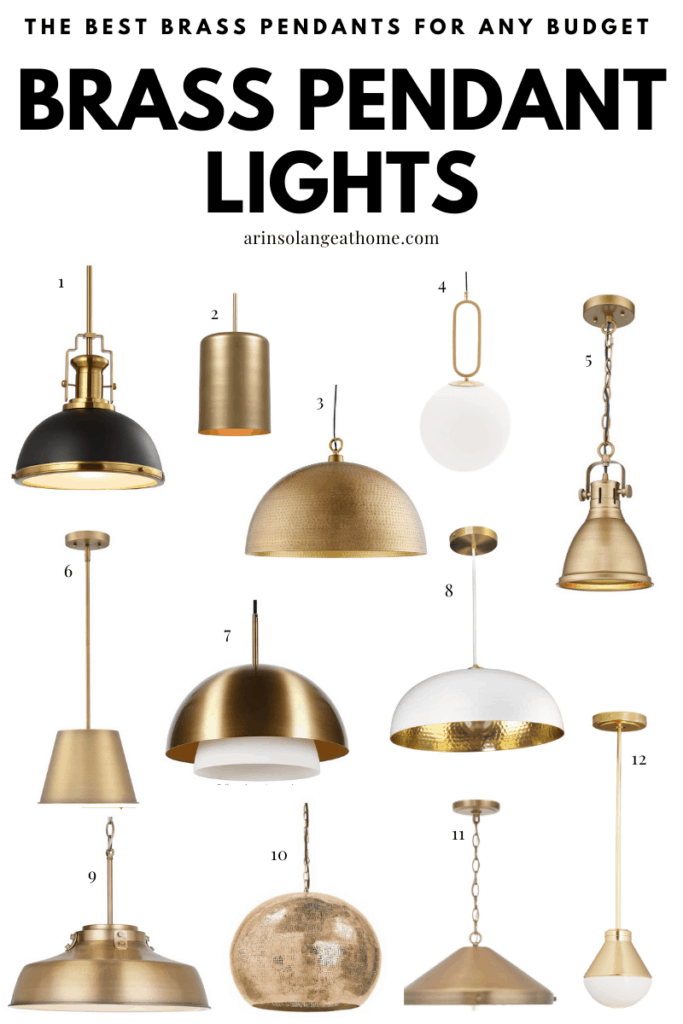 Shop Brass Pendant Light Options Below
1 | 2 | 3 | 4 | 5 | 6 | 7 | 8 | 9 | 10 | 11 | 12
Hopefully these options were exactly what you were looking for! I always try to hit a good variety of relailers as well as price points pending what you are looking for.
In our last house we knew it wasn't a long term change, so we did the more affordable option, and in this house we knew it was worth more of a splurge.
Other Posts You'll Love
If kitchens are on the brain, I have some other great blog posts that you will love below!
Kitchen Rug Ideas | White Kitchen Bascksplash| Pedestal Sink Storage Ideas |Painting Kitchen Cabinets White | Amazon Hardware and Lighting | Open Shelving in the Kitchen
Pin the Photo Below for Later
Hopefully you found the perfect brass pendant light for your home after reading this post, and I can't wait to see how you style them. Be sure to tag me in any photos on Instagram (@arinsolange) to show me your lights, and pin the photo below to find these lights later.