The fact that I am writing a blog post on the best gifts for 9 year old boys makes me pretty sad! I always wait to speak on an age until I have a child that age, so the oldest sneaks up on me! Hopefully you will see some amazing items that are both helpful and fun in this post.
This post may contain affiliate links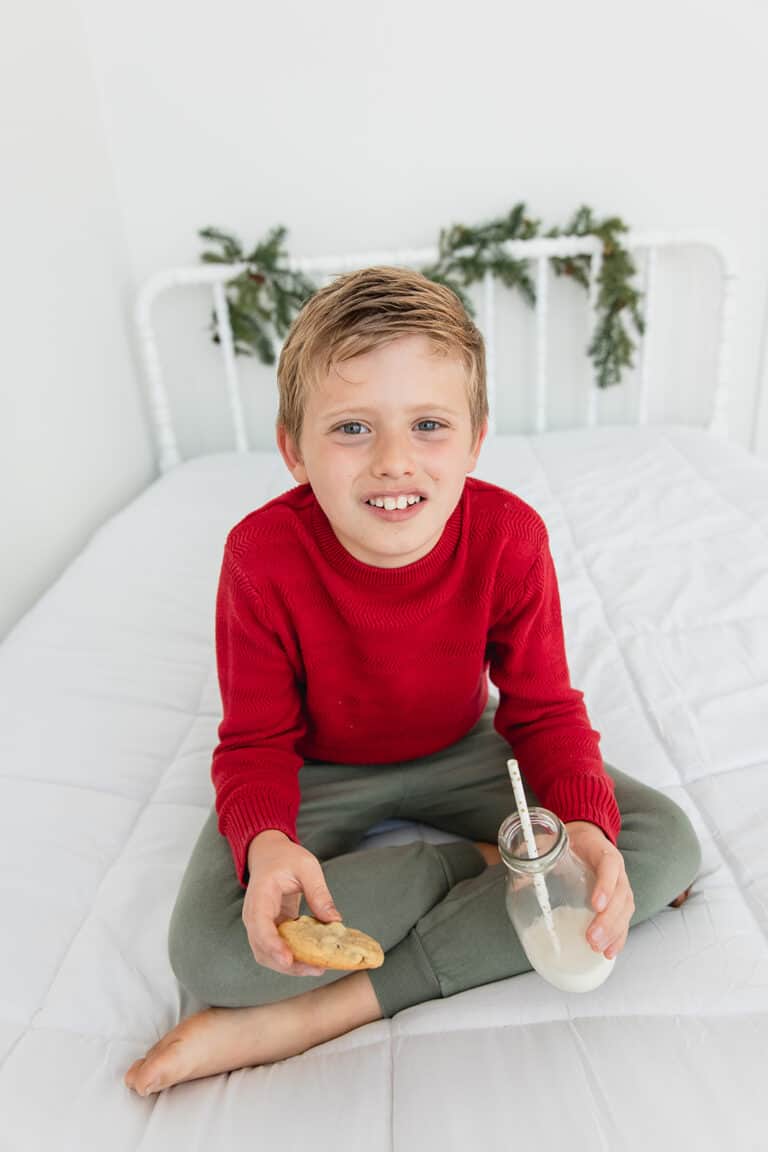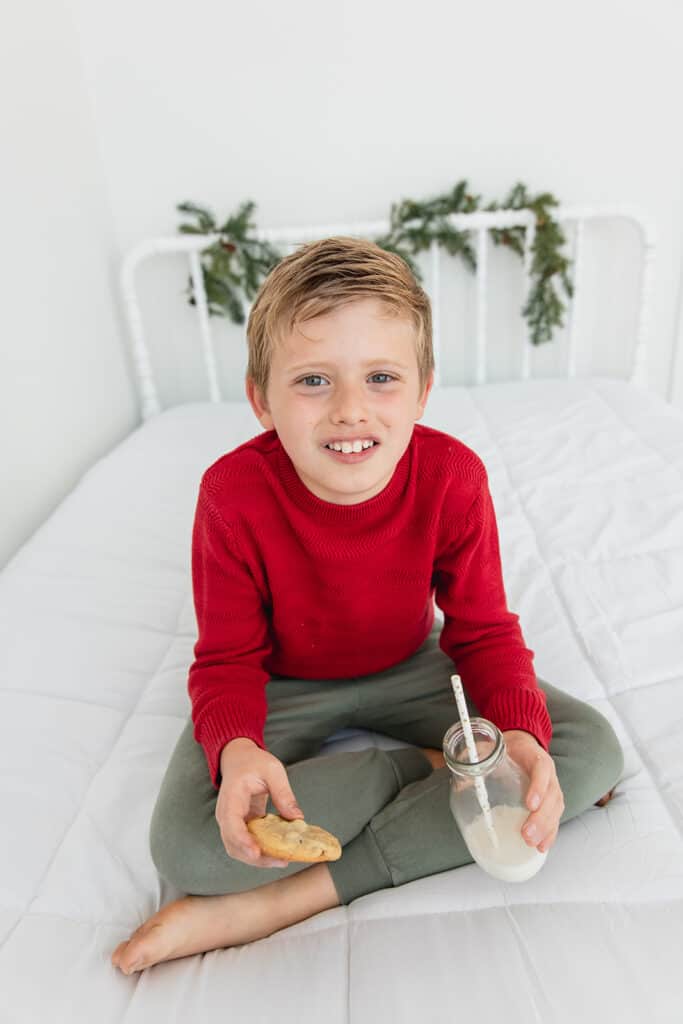 Gifts for 9 Year Old Boys
9 year old boys are SO MUCH FUN. My oldest son turned 9 this fall, which meant I was officially thinking about what 9 year olds love. Jack is into ALL OF THE BOY THINGS. I can name so many pokemon (sometimes that is much to my dismay), and have googled more video game things than I ever thought was in my future.
I feel like by age 9 kids are really coming into their own, and so fun to shop for, BUT can also be trickier to shop for in terms of them moving past toys in a lot of ways. I know for Jack he definitely has his list of things every year that he wants, and we always oblige, but I also like to think out of the box and get him some things that not every one of his friends will have.
This year Jack will be getting Bokugan, Pokemon Cards, Dog Man books, and a good selection from the things in this post.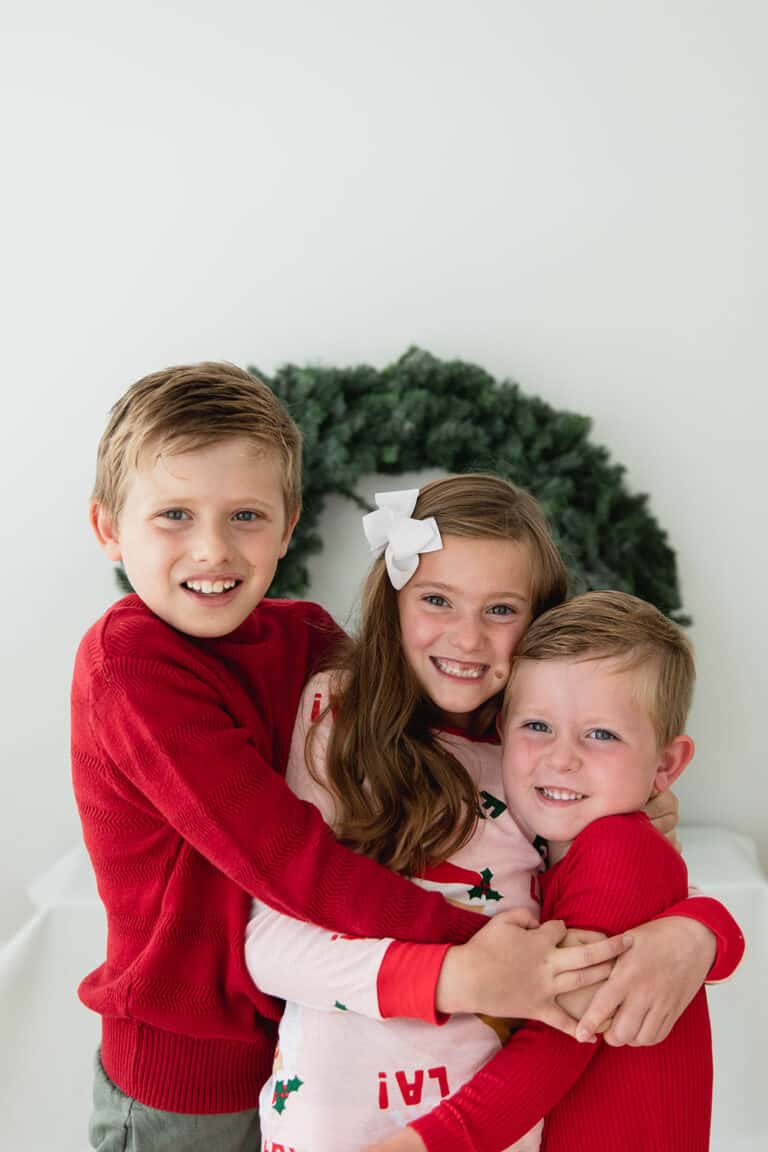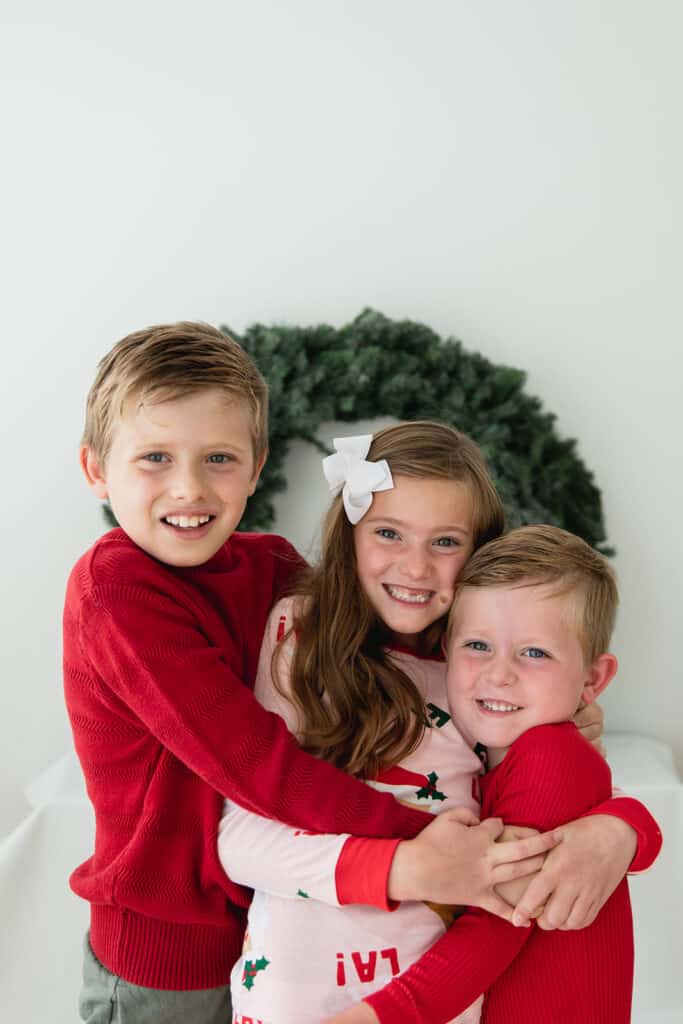 When I do my gift guides I work really hard on making sure there are items at all price points and for kids that love many different things. My kids all enjoy a wide variety of things so I try to think of items that all of them would love at age 9.
I also really like to find items they can use indoors and outdoors. Encouraging my kids to play outside is huge for me, so when we can I try to include items for outdoor use. In addition I added some useful items as well.
Other Gift Guides
If you are shopping for a 9 year old boy you may have other adults or kids to shop for. I have a whole gift guide page on my blog with 30+ gift guides separated by age and gender.
Hopefully you will be able to find great items that everyone in your life will love for birthdays, holidays, and other special occasions.
My Picks for Gifts for 9 Year Old Boys
My picks for 9 year old boys are a majority of things we have already purchased for my son, so that I know we love them and the nine year old in your life will love them too.
The gift guide is below, so shop the number you are interested in!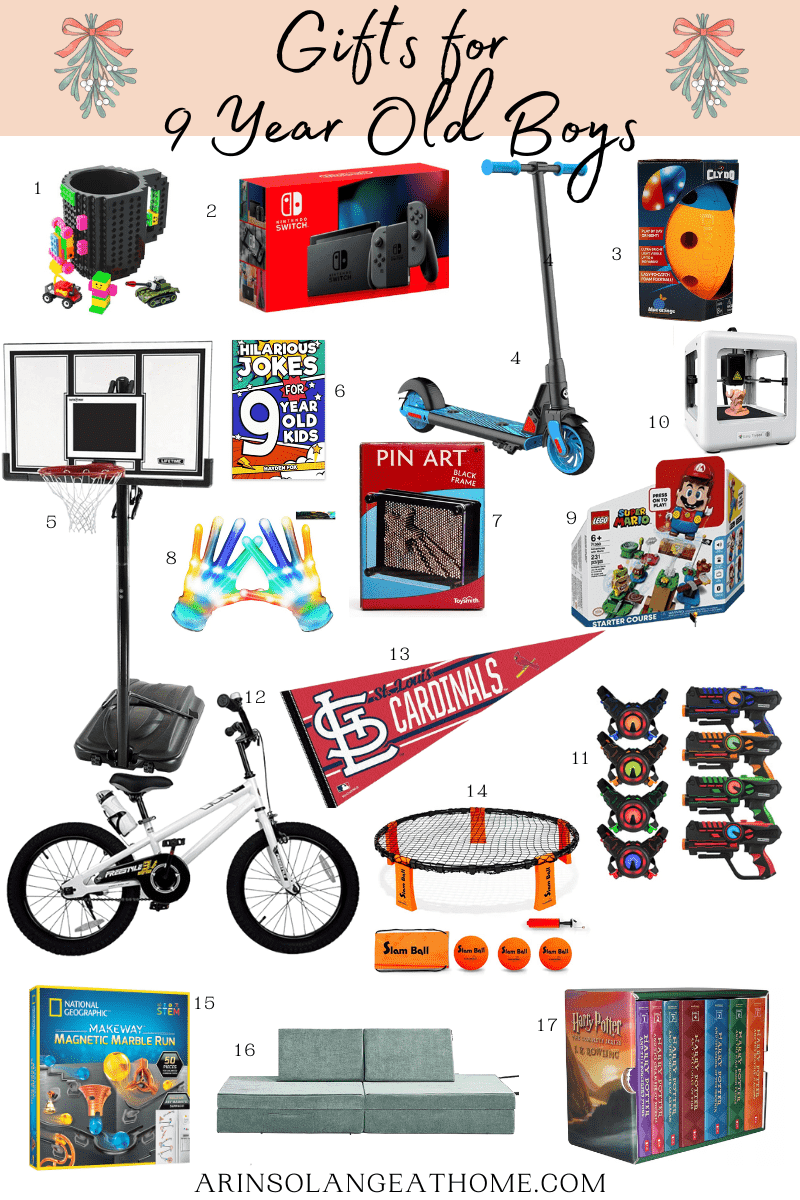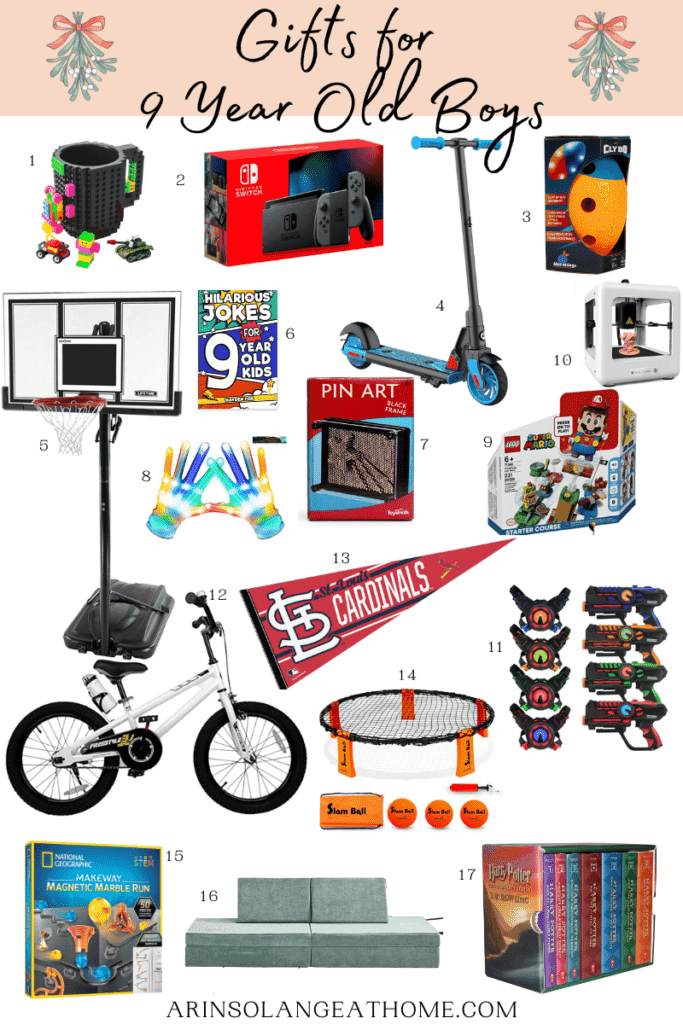 1 | 2 | 3 | 4 | 5 | 6 | 7 | 8 | 9 | 10 | 11 | 12 | 13 | 14 | 15 | 16 | 17
Shop Gifts for 9 Year Old Boys
How fun are those ideas? Hopefully you found great options for the 9 year old in your life.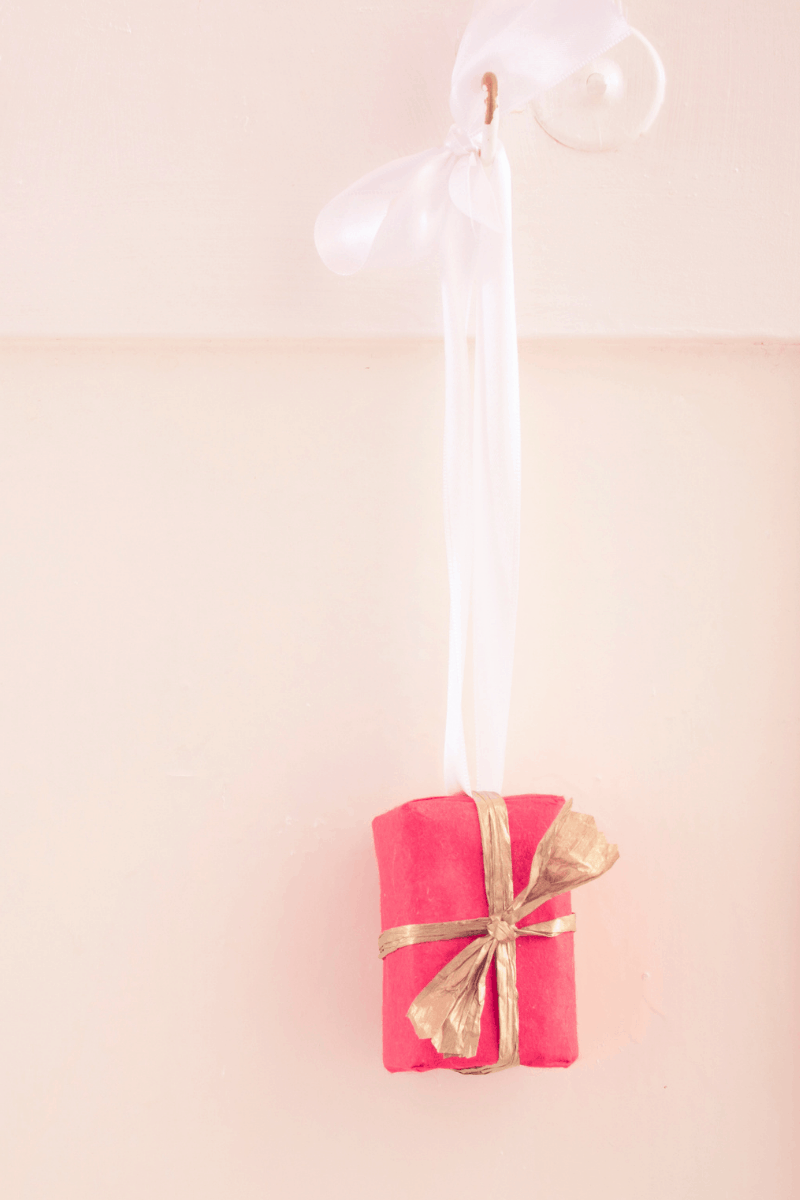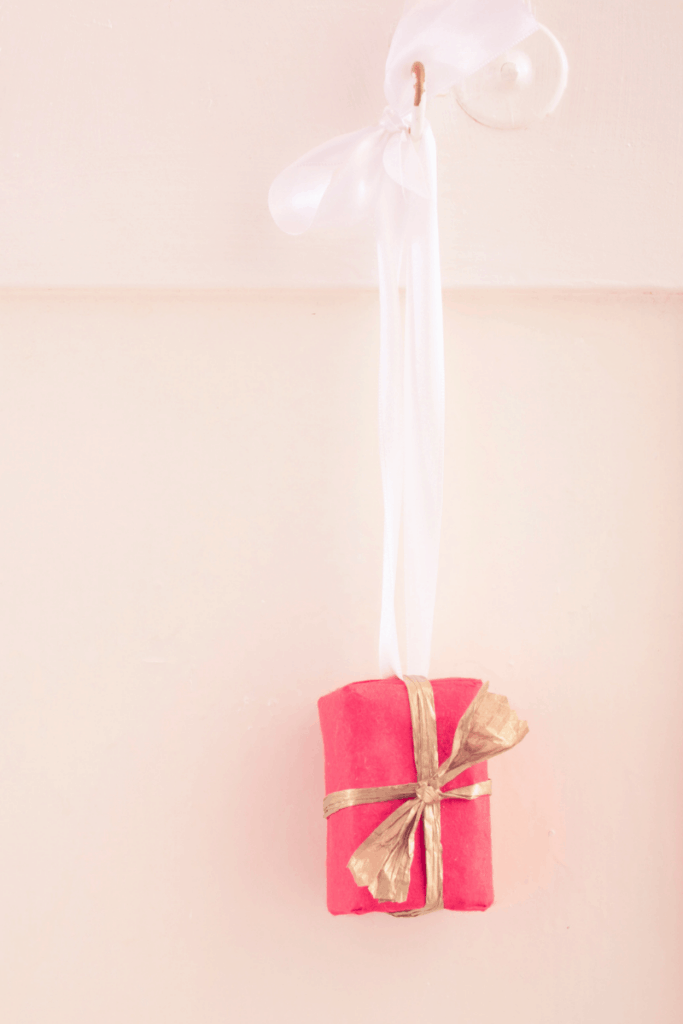 Other Posts You'll Love
Gifts for 6 year Old Girls | Gifts for 8 year Old Boys | Beddys Bedding Review – A great option for your 9 year old! | Review of my 9 year Olds Bed | Black and White Wallpaper room
Pin the Photo Below for Later
Hopefully you found some of the best gifts for 9 year old boys in this post and feel ready to gift something unique he will love. If you have any questions leave them below, and be sure to follow me on Instagram (@arinsolange) and Tik Tok for more daily finds.