I keep asking myself when unicorns won't be all the rage anymore, but in this house that seems far off. If you have kids at home then you are probably being graced with all things unicorn on wishlists, so I wanted to round up some unicorn gifts for kids that both parents and kids will love! (because after all – we can only handle so many stuffed animals, right?)
This post contains affiliate links.
This post has been updated in 2023.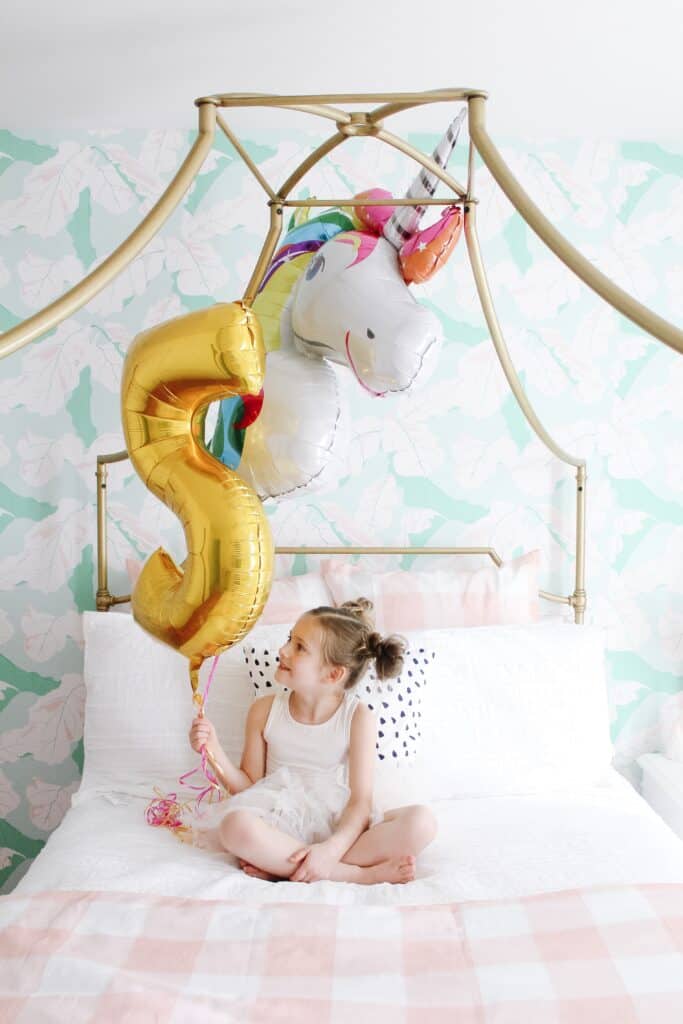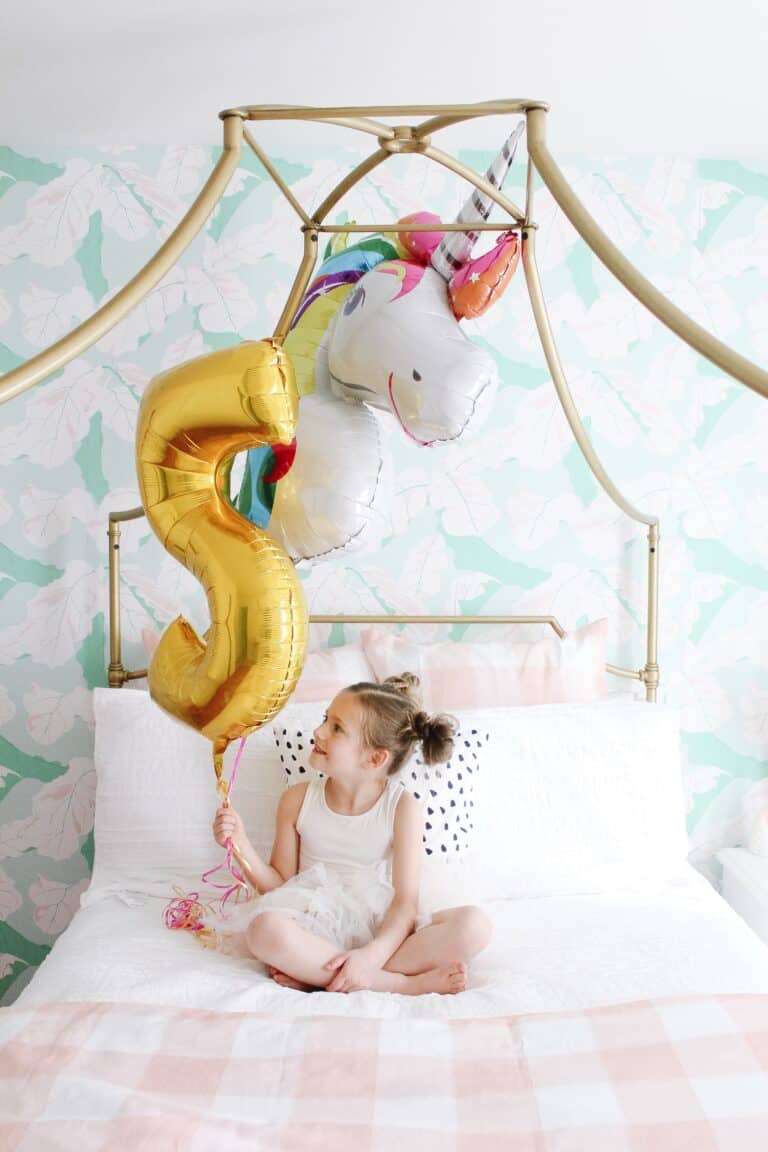 Unicorn Gifts for Kids
I have 2 little girls – one who is almost 7 and UNICORN OBSESSED – and one who is 2 and probably about to join that party. So basically unicorn gifts for kids is my life.
My older daughter would take everything unicorn under the land if I allowed it, but I am trying to keep myself sane by finding some cute and unique items for her. I figured if I was finding great items for her for her birthday and Christmas I should find them for you too.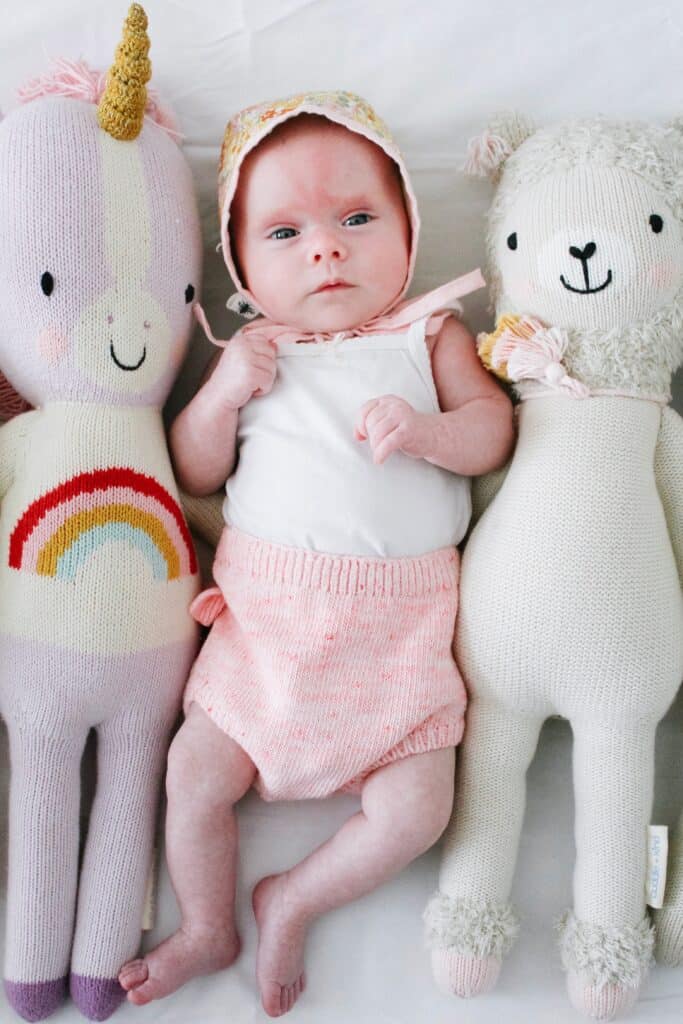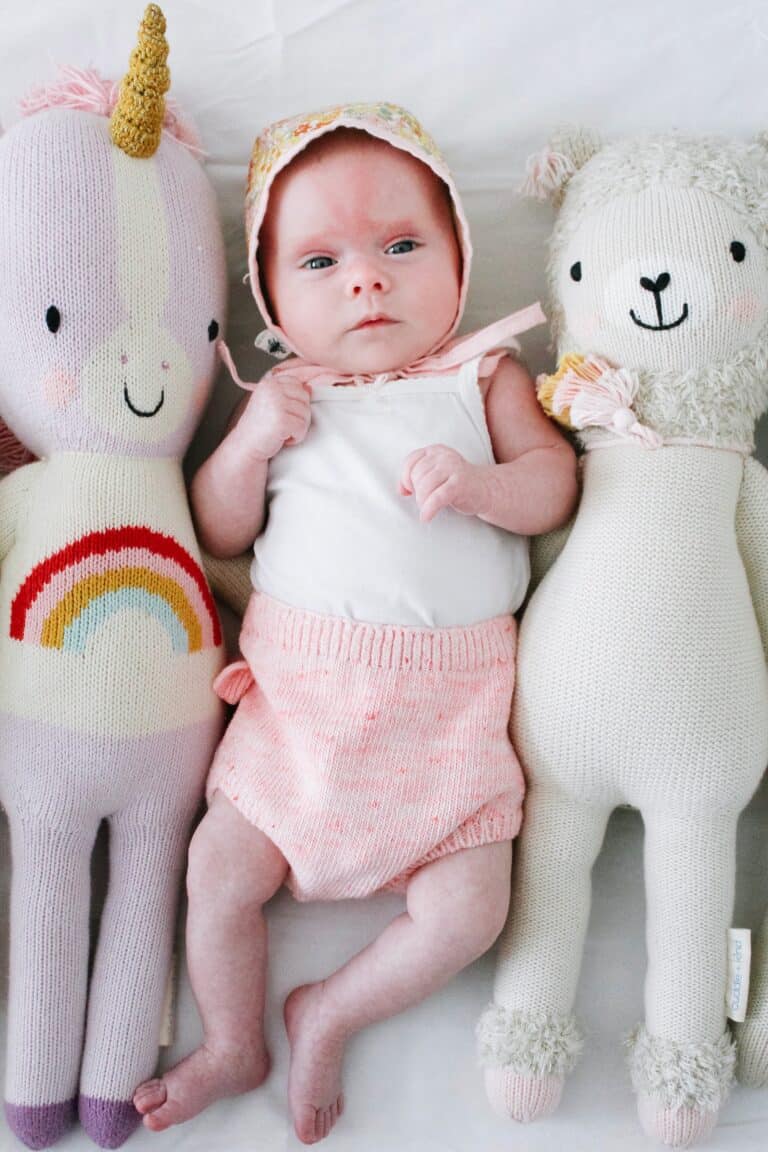 I feel like when I think of unicorns I think only bright colors and glitter, but there are so many cute unicorn items that won't make you cringe as a parent when they come home. I am trying to round up magical gifts that hit on children ages baby – pre-teen (however I even like some for myself as an adult).
What I look for in Gifts
Gift Guides and finding great gift options that are unique is something I pride myself on. I love finding things that my kids will love, but that every other peer of my kids arent getting for their birthday or holiday. I pride myself in finding quality items, and always try to round up great options for every price point.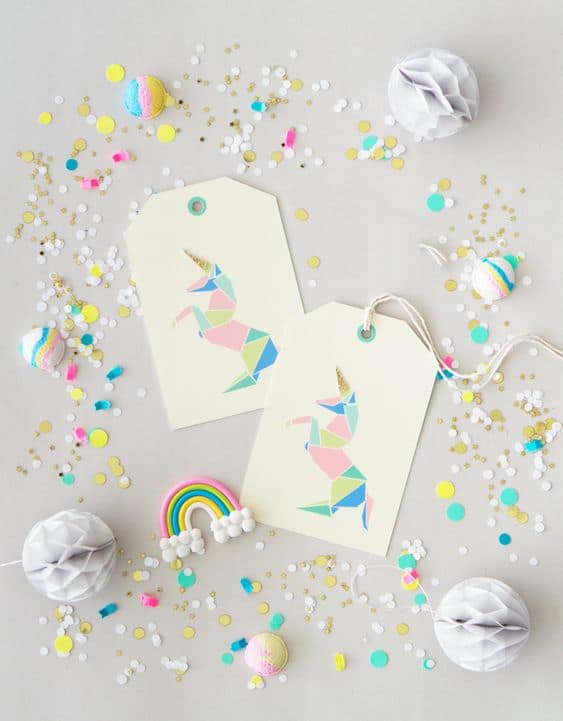 This page linked below on my blog has dozens of gift guides that are split off for each age and gender so you are able to find exactly what you are looking for beyond those unicorn options.
As a parent, I don't love holidays and birthdays just being an excuse for a new toy. I try really hard to add items to my gift guides that have a little bit of everything. I feel like there are all things rainbow and unicorn on the market today, so I took my time truly sifting through things for some great options that you won't see every day.
Unicorn Gifts for Toddlers
I decided to break this blog post up into toddler gift ideas and little girl gift ideas. Something the perfect gift idea for a 3 year old won't work for an 8 year old – and I am learning that the mystical creatures have a trance on both ages. The round up for toddlers have safe options for a younger child, but keep both round ups in mind when shopping.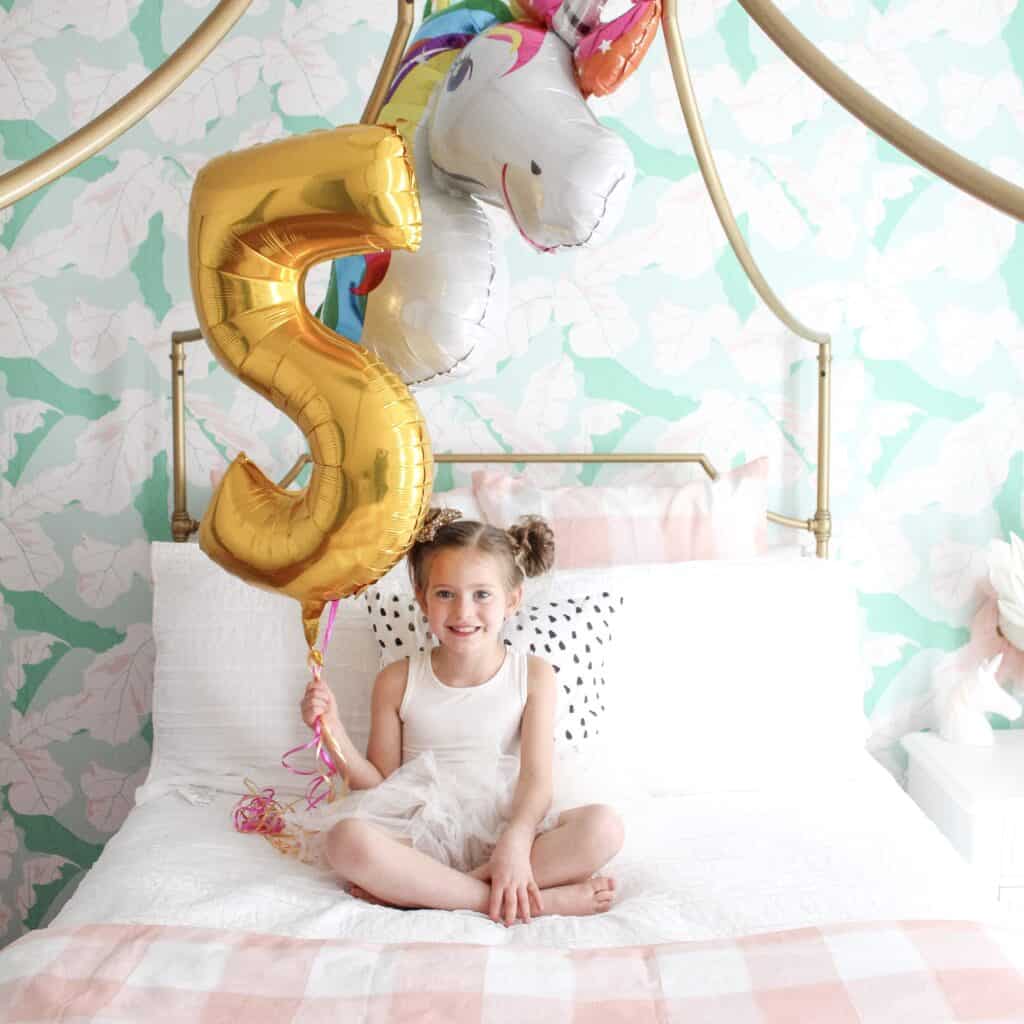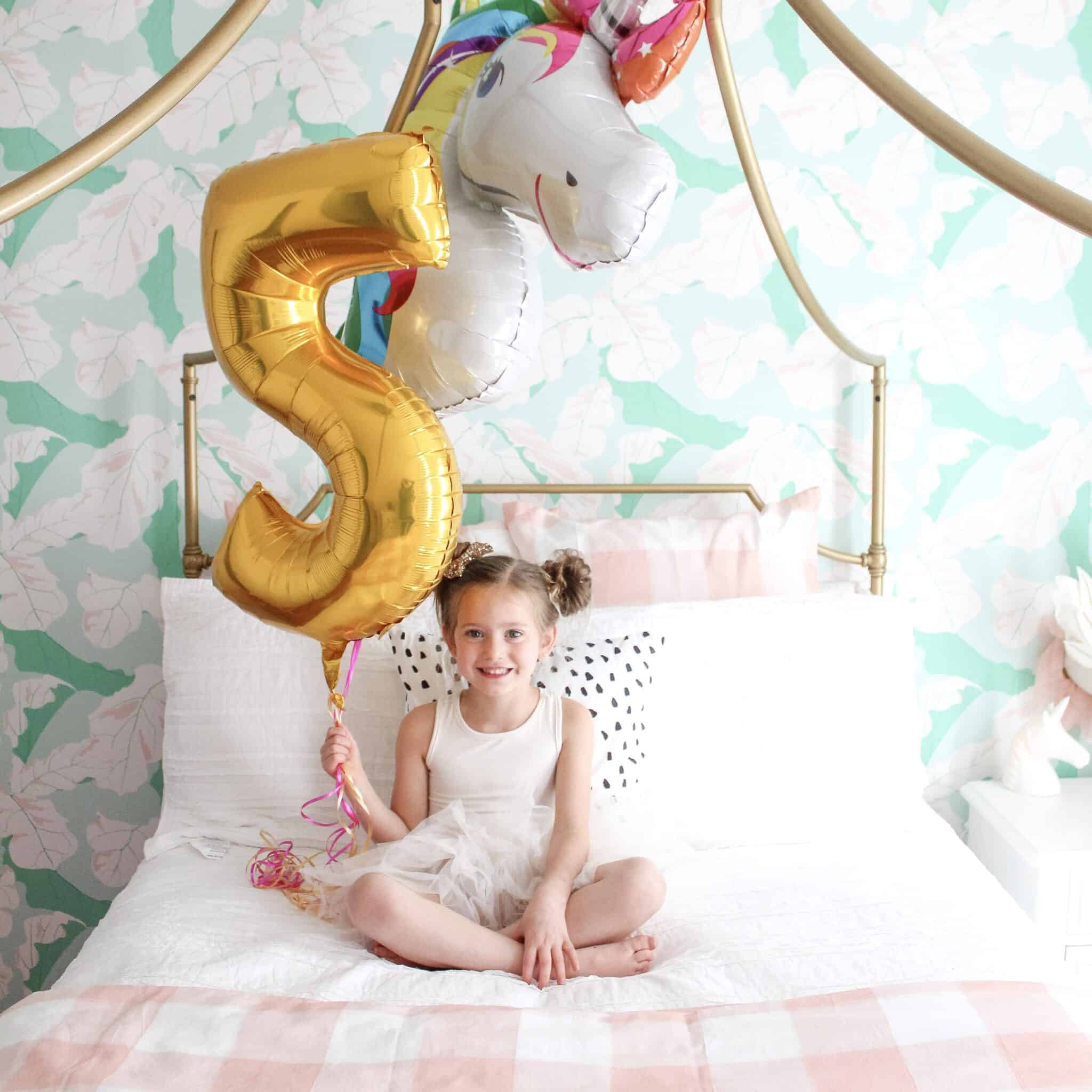 Below I rounded up all of my favorite Toddler unicorn gifts for your unicorn obsessed kid. Shop the items and find unique unicorn gifts for your little unicorn lover. Hopefully you can find something that will fit the description on any gift list that you have so you will have a happy kiddo on your hands.
Be sure to read the description below the round up if you are confused at all about what the item is. Some of the items that I love the most are a bit confusing in the photo but are totally worth the buy!
Best Unicorn Gifts for Toddlers
This post has been updated in 2023 for the latest links and products. Only current products will be linked. Please refer to the 2023 Gift Guide below.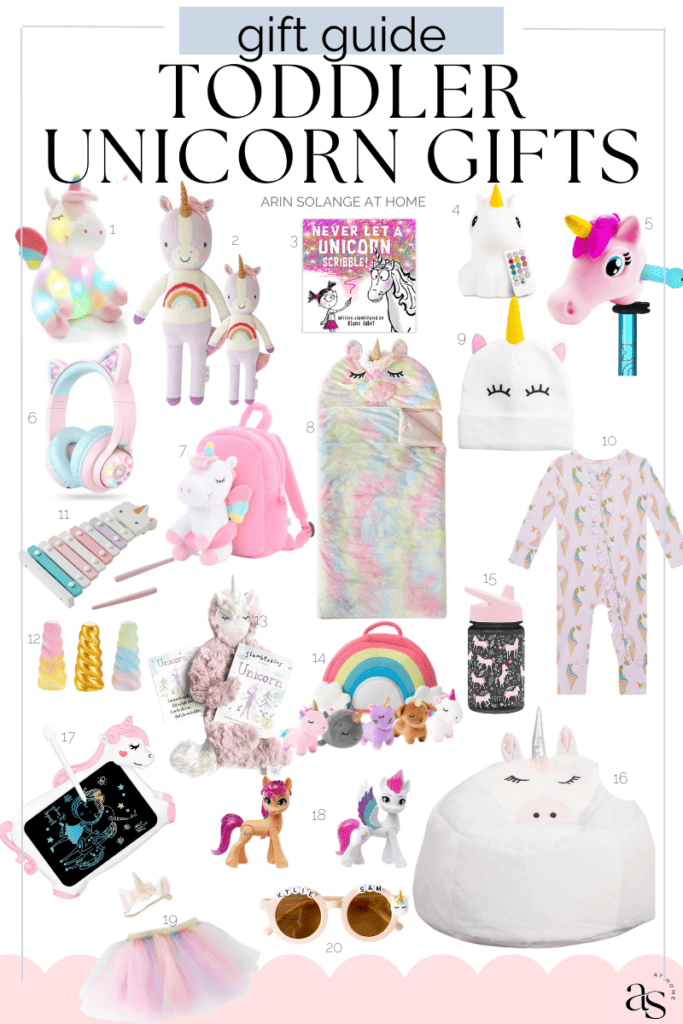 1 | 2 | 3 | 4 | 5 | 6 | 7 | 8 | 9 | 10 | 11 | 12 | 13 | 14 | 15 | 16 | 17 | 18 | 19 | 20 |
Unicorn Gifts for Kids
Like I said above, you may have already found the perfect unicorn gift, but I found some other great unicorn-themed gifts that are better for slightly older children.
Some of these items may not be as great for younger kids, so base you choice on your own child! Hopefully you will find the perfect gift that will add a little magic to your child's day!
Shop Unicorn Gifts for Kids
This post has been updated in 2023 for the latest links and products. Only current products will be linked. Please refer to the 2023 Gift Guide below.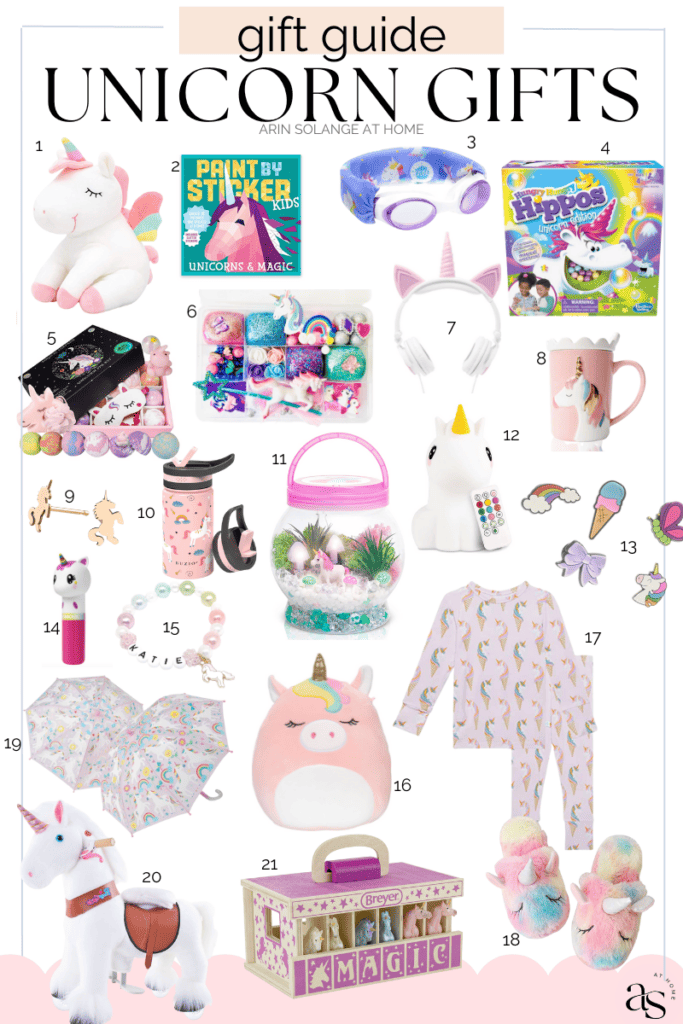 1 | 2 | 3 | 4 | 5 | 6 | 7 | 8 | 9 | 10 | 11 | 12 | 13 | 14 | 15 | 16 | 17 | 18 | 19 | 20 | 21
Other Posts You'll love
If you loved these unique gifts then below you will find some other great posts you will love.
Easy DIY Resin Letters | Unicorn Caramel Apples | Puppy Party | Best Gifts for 6 year Old girls | Gymnastics Leotards You'll love
Pin the Photo Below for Later
Hopefully you found some great Unicorn gifts for kids in this post, and some different options than you have seen before. Be sure to follow me on Instagram (@arinsolange) and Tik Tok so you don't miss any other fun content. If you have any questions be sure to leave them in the comments below, and pin the images below so you can find them later!